November 19, 2017 | Sandy Giardi
The bourbon business is booming, and cocktail nation is relishing the corn-based all-American whiskey with a fervor that may not have been since, well, Prohibition. We're seeing new craft distilleries, bourbon tastings, and eateries with bourbon on tap alongside their IPAs.
Connoisseurs of all ages are sipping bourbon, and the industry is answering with inspired new riffs on the high-end spirit. Cask Force, "a forward-thinking whiskey and spirit négociant," sources and reuses barrels to create inspired new limited edition batches of bourbon. It's likely you'll be heading out soon to pick up some holiday cheer, and these exclusive bourbons are tailor-made for lingering, laughter-filled nights.
The private label has recently unveiled just 420 bottles of bourbon with a cabernet finish. Co-founder Nicholas O'Connell tells us that they fly in Alexander Valley cabernet barrels from Silver Oak, fill them with 10-year bourbon sourced from Kentucky (where else?) and age it for about nine months. During that time the liquor gets "a ruby hue," says O'Connell, "as well as some dark berry, cracked white pepper and vanilla notes." It's a special bottle, no doubt, with a slow and satisfying burn.
For coffee devotees, Cask Force also offers Coffee Bourbon, in collaboration with Sudbury's small batch roaster Karma Coffee. For this blend, they source a single-origin Ethiopian bean called Misty Valley and make a cold-brew concentrate. The concentrate is then used in lieu of water to cut the bourbon down to 86 proof from 126.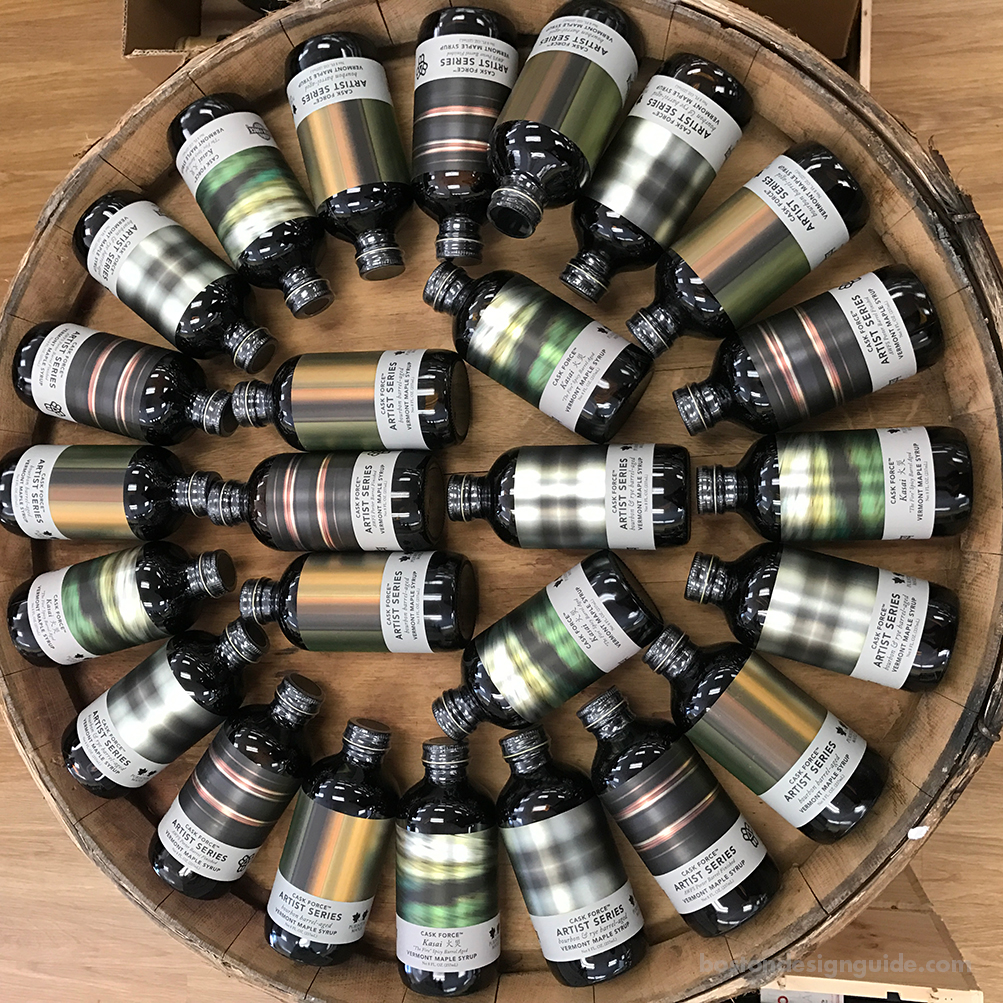 Label artwork by Elaine Buckholtz
Those in need of a chaser also get an elixir: Cask Force's Artist Series maple syrups. Once emptied of bourbon, bourbon and rye, single malt, and even Bissell Brothers porter, Cask Force fills the barrels with maple syrup from Waterbury, Vermont, and lets it steep to create tastes that are wildly different. The Bourbon Barrel Aged has notes of crème brulée and molasses, the Bourbon and Rye Barrel Aged (the most popular) has a creamy vanilla flavor with cinnamon and rye undertones, while the Single Malt Barrel Aged syrup hints of vanilla bean ice cream and butterscotch. You'll be hard-pressed not to drink the amber nectars straight from the bottle, but try them drizzled over roasted brussels sprouts, creamy polenta, roast duck, vanilla ice cream or buttered French toast (we've got just the recipe, stay tuned!).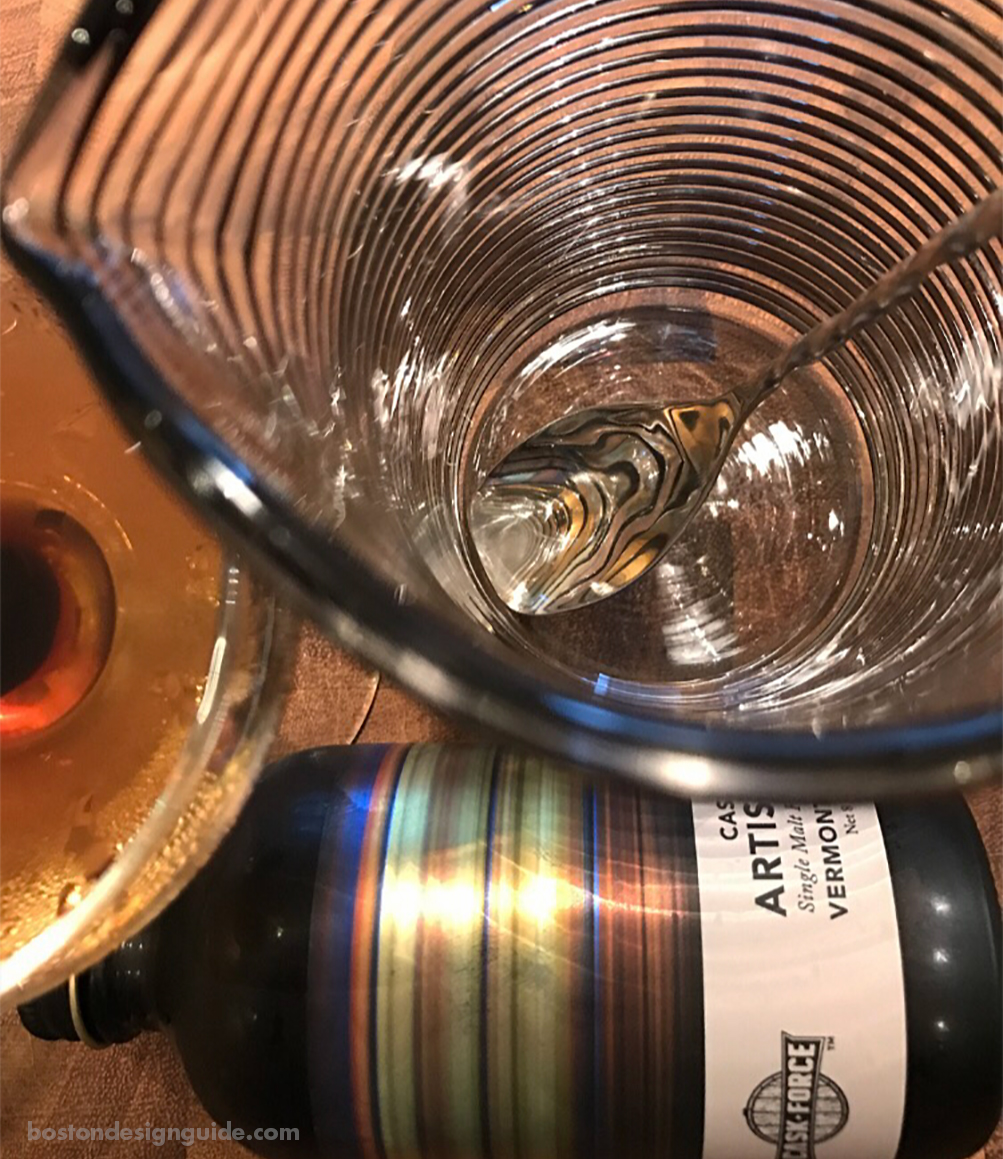 "The goal of the artist series is to make people appreciate maple syrup like they do wine," says O'Connell, "because Vermont is the Napa Valley of maple syrup." Sounds like a great excuse for a boozy brunch! 
Cask Force bourbons and maple syrups are available at Post Road Liquors in Wayland; Upper Falls Liquors in Newton; Needham Wine & Spirits in Needham; and Auburndale & Spirits in Auburndale. Syrup also available at cask-force.com and Room680nline.com.
Retail price: Cabernet bourbon: $125, coffee bourbon: $60, maple syrups: $25 each.