October 7, 2017 | Sandy Giardi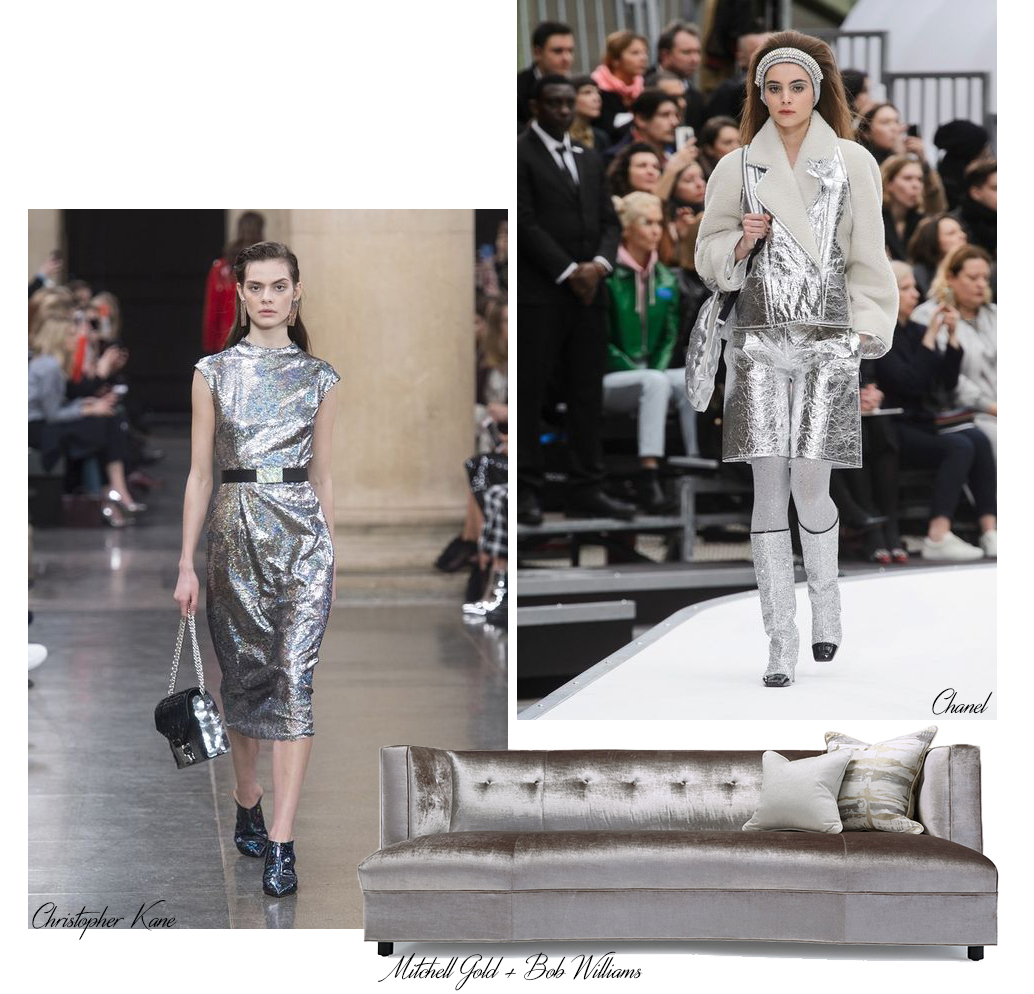 5 Hot Fall Fashions in the Home
5. Metallics
On the fashion front, metallics are everywhere—and bringing looks that range from the chic and elegant to the edgy and futuristic. Designers like Christopher Kane are trotting out outfits in head-to-toe silver, as is Chanel, though, at times, Creative Director Karl Lagerfeld opts to tone down the glitz a tad by pairing statement-making glitter boots with the house of style's signature knits and wovens.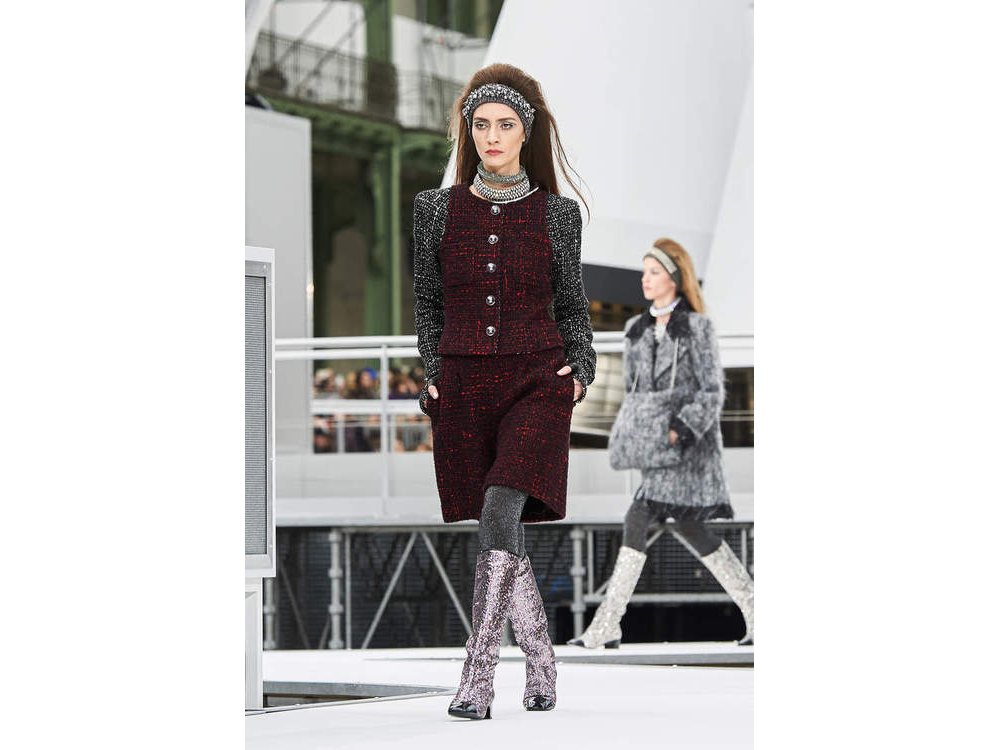 In the home, the use of metallics is certainly trending as well, bringing shimmer and an air of luxury to the spaces it inhabits. All-American lifestyle furniture brand Mitchell Gold + Bob Williams has incorporated some key pieces in its fall collections for those looking to bring some bling into their lives.
The Dumont sofa (above) is among the offerings, and steals the spotlight with its modern, sculptural form and high shine. The piece strikes a resplendent and dressy pose, thanks to its sumptuous fabric (think glacier, taupe, slate, moss or aquamarine) and a single row of buttons that parades across the seat back. This metallic is anything but cold; its shape boasts a slight curve inward that invites conversation.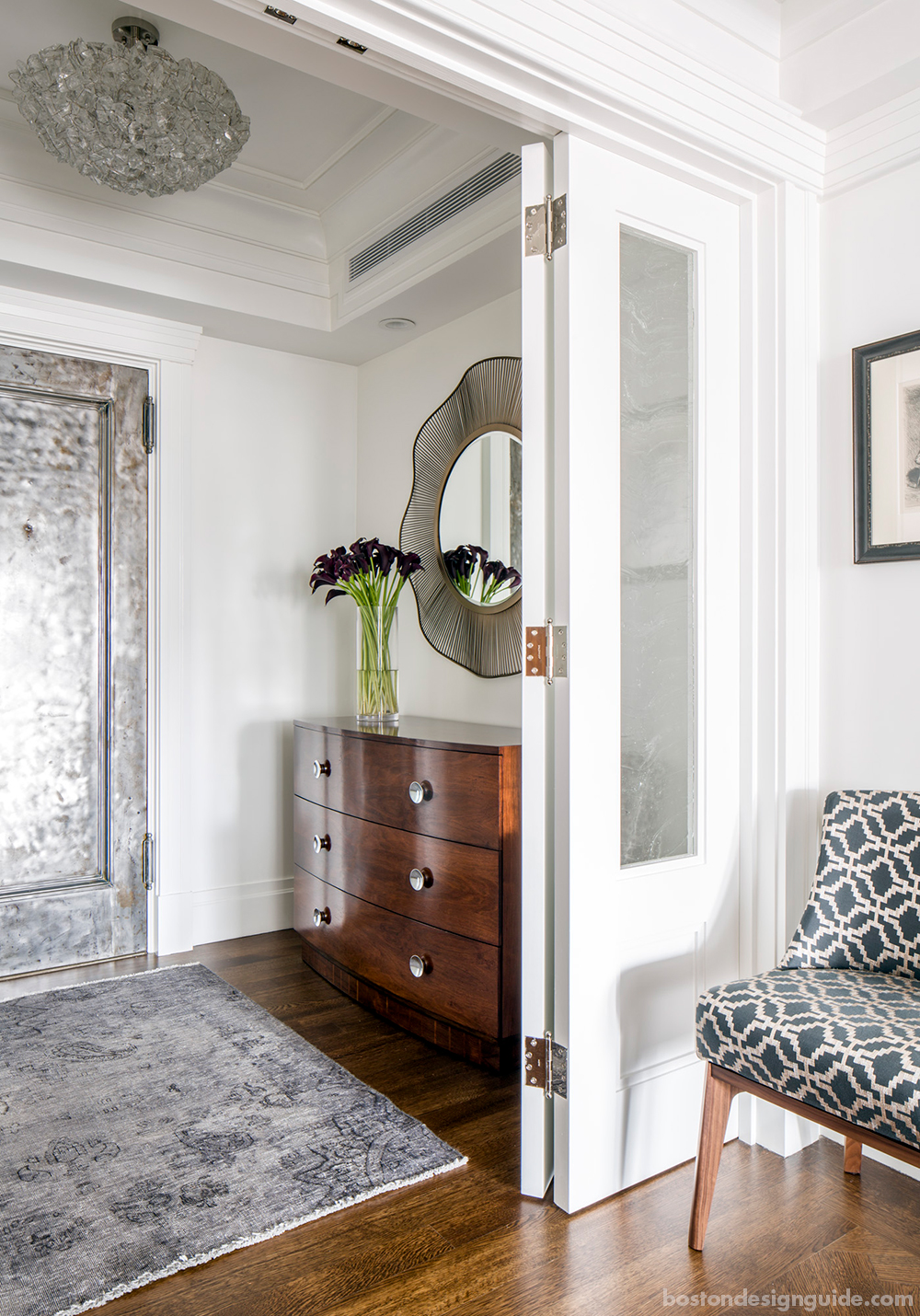 LDa Architecture & Interiors; Photo by Sean Litchfield
LDa Architecture & Interiors begins their silver streak at hello, when they preserved and refurbished the original metal front door for their redesign of a New York City apartment. Combined with a stunning wire and crystal fixture hung from a high-gloss ceiling to "really reflect the light," the high-impact features signal to all who enter that they've entered a realm of beauty and splendor.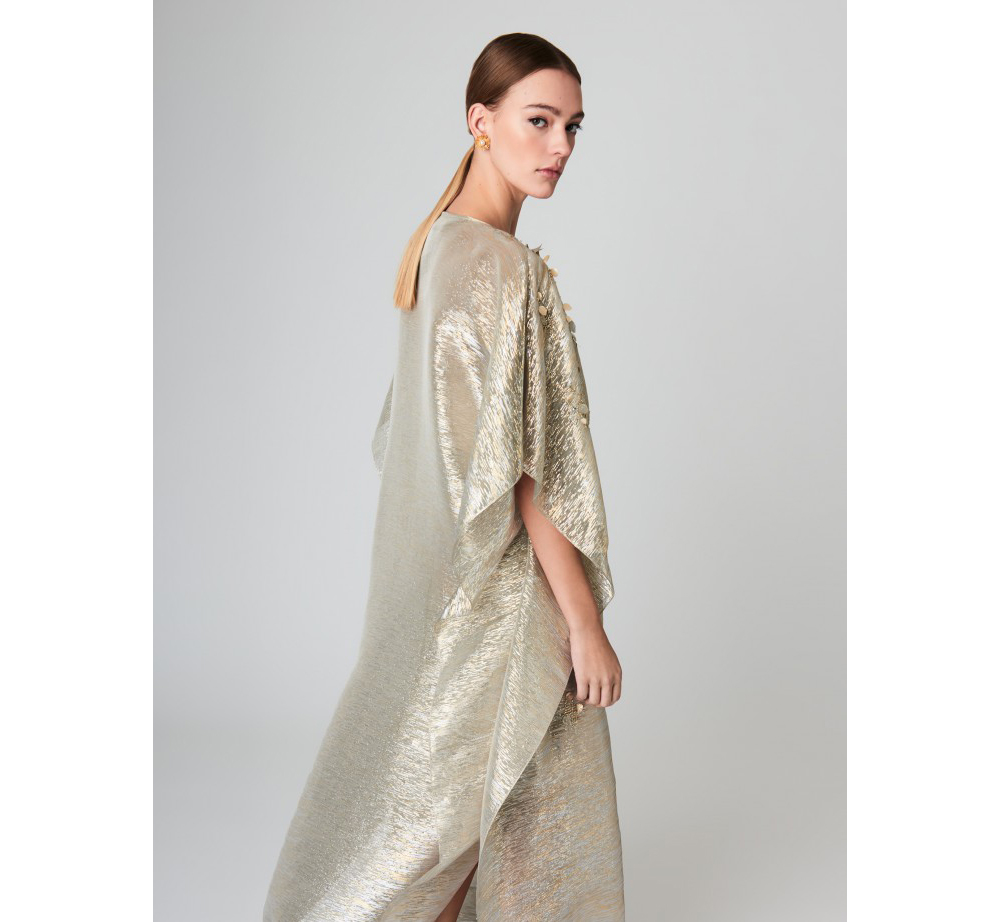 Oscar de la Renta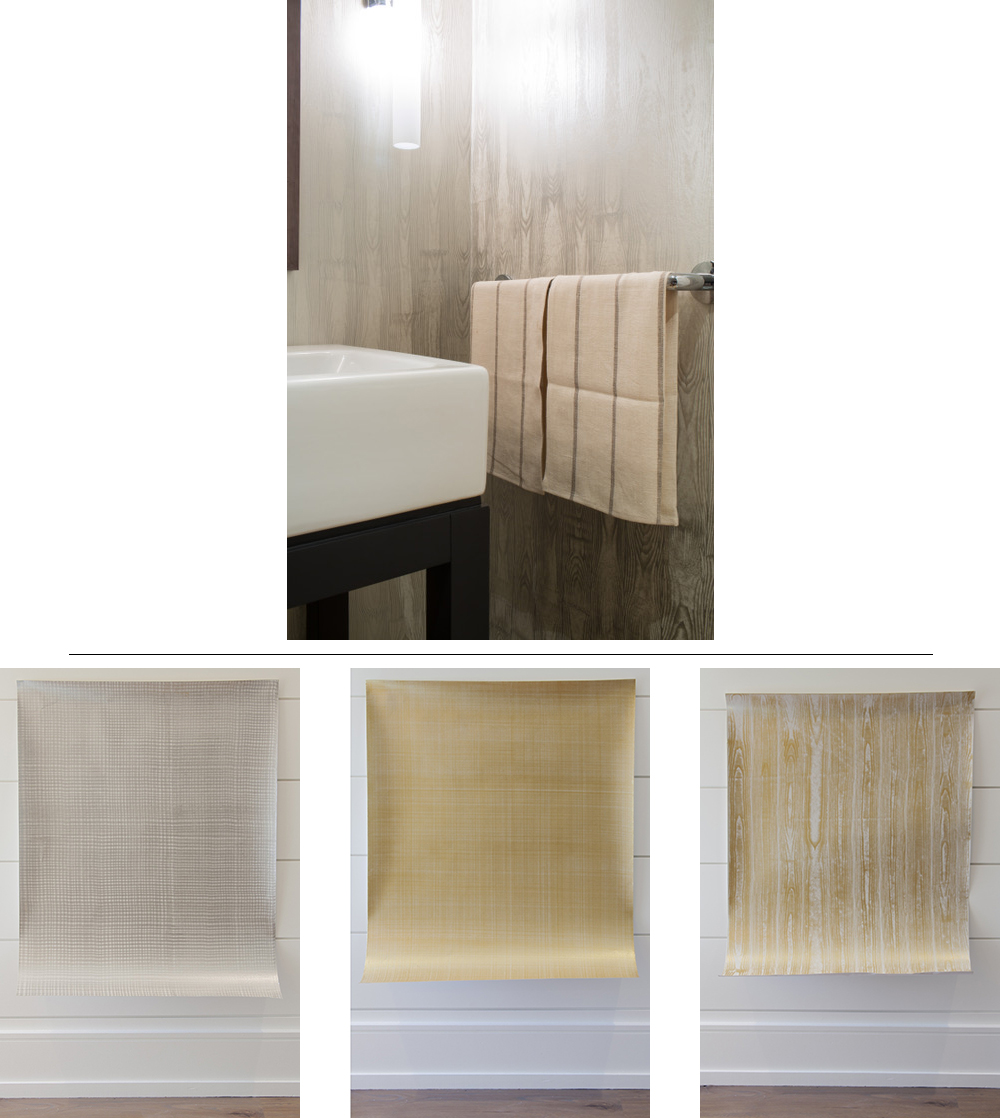 Audrey Sterk Design (Above) faux bois wall covering; (L-R) crosshatch wall covering, silver; basket weave wall covering, gold; faux bois wall covering
Those a little less than flash-forward can still enjoy the richness and glimmer of metallic in the home by enveloping a space or feature wall in a shimmering wall covering. Painter and interior designer Audrey Sterk of Nantucket offers an array of patterns in her Home Collection that bring beauty and light to traditional appointments and transitional interiors.  Her wallpaper patterns—from faux bois to basket weave to crosshatch—began as hand-drawn forms, and gild spaces large and small in fields of spun gold and silver.
See all 5 Hot Fall Fashions in the Home:
1. Seeing Red
2. Vintage Florals
3. Hot Chocolate
4. Glamour!
5. Metallics