October 6, 2017 | Sandy Giardi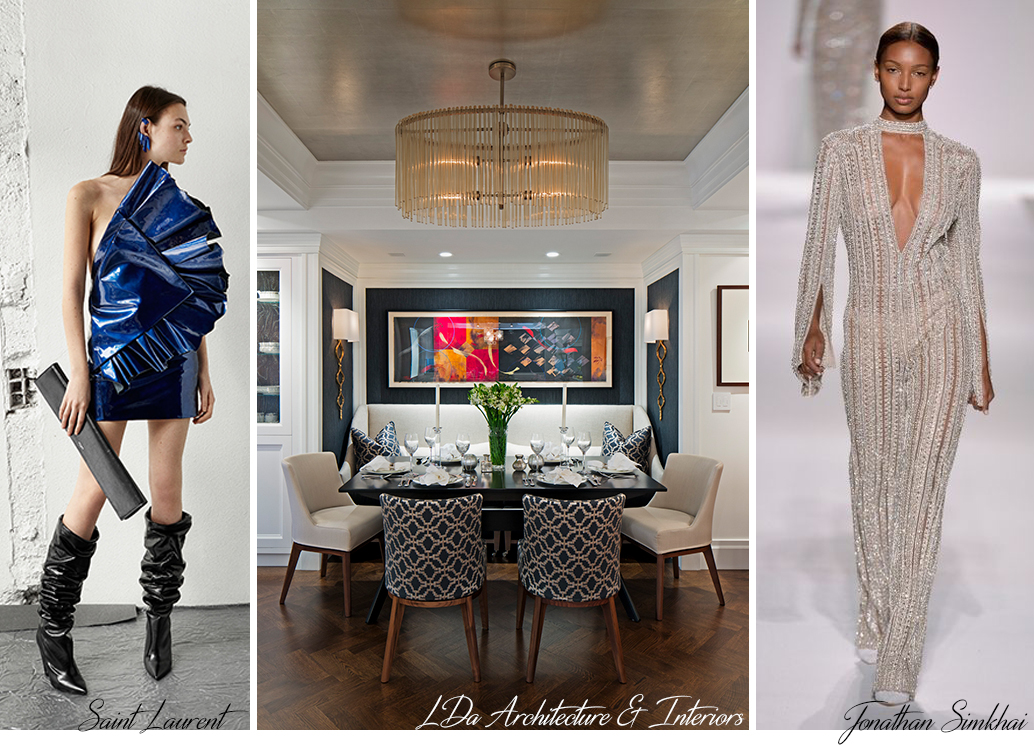 5 Hot Fall Fashions in the Home
4. Glamour!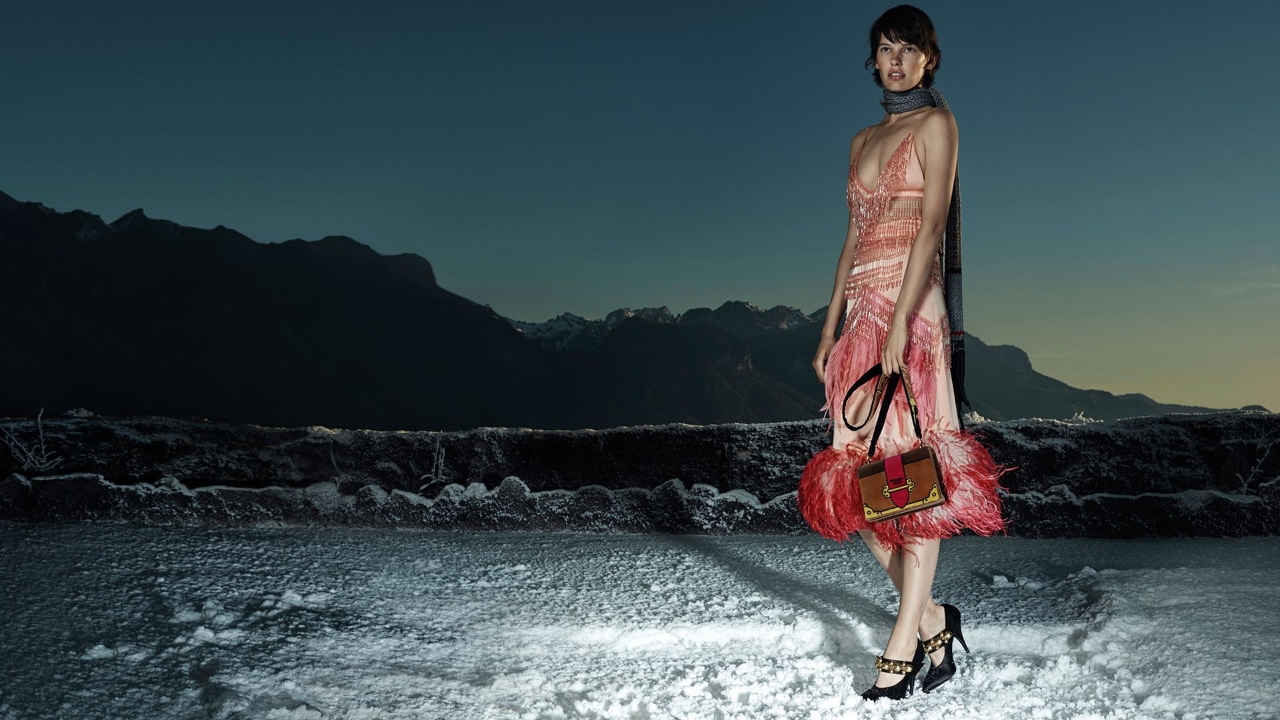 Prada
Last year's trend toward glamour is back and stronger than ever. Designers from Miuccia Prada to Saint Laurent to Givenchy have taken a shine to lavish beading, fringe, sequins, and, yes, even feathers. These embellishments are adorning everything from slip dresses and gowns to denim and hats.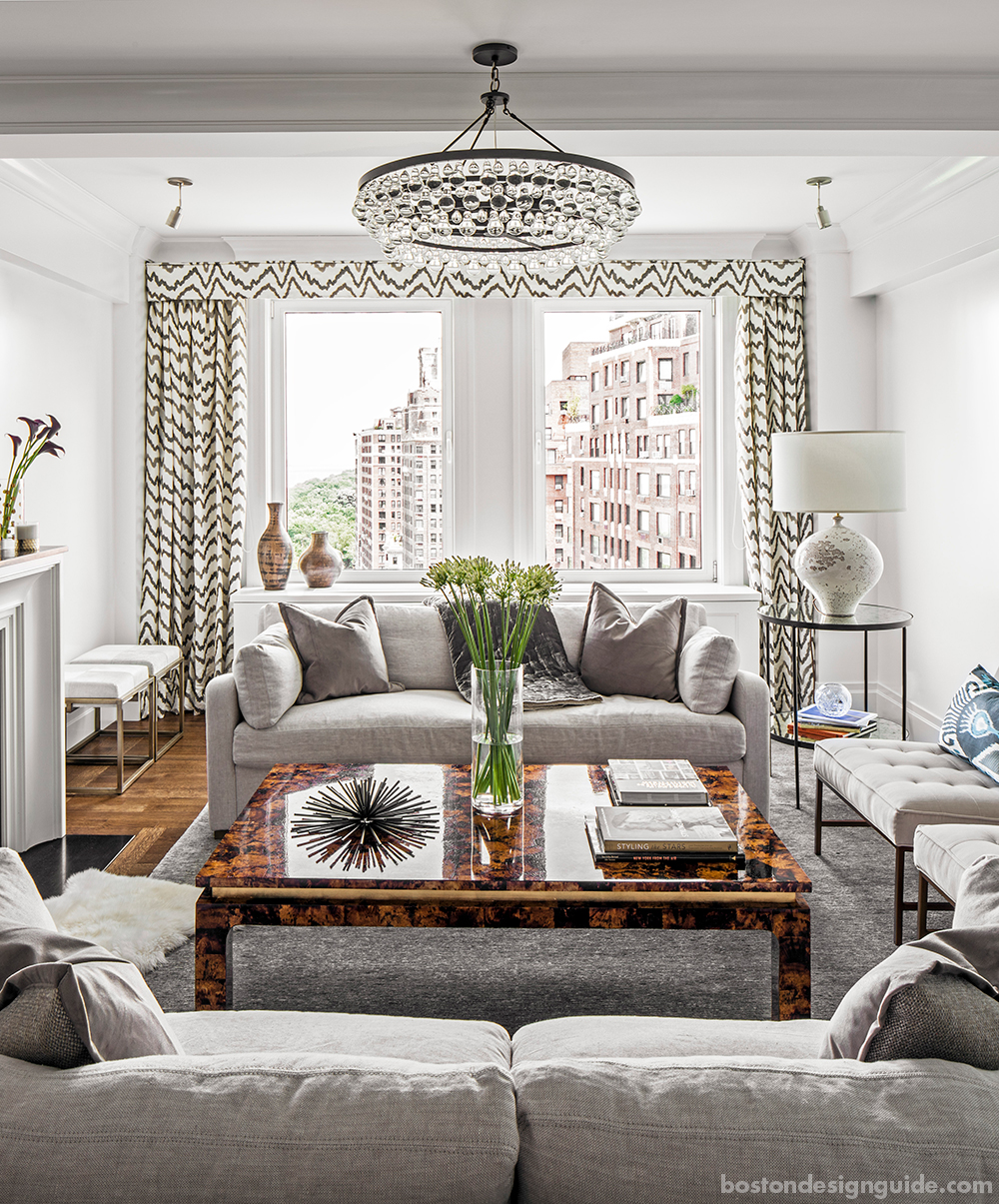 LDa Architecture & Interiors; Photo by Sean Litchfield
Fashion-forward addresses are also bringing on the dazzle. In New York City, LDa Architecture & Interiors transformed what Interior Designer Erin Tracey calls a "Classic Six" (i.e. a six-room apartment) into a jewel box— literally. For the sharply dressed flat with peerless views, the firm struck a transitional balance that appeals to both owners: a makeup mogul with traditional tastes and a TV and movie costume designer with glam and eclectic fancies. To achieve just the right mix, linen sofas and stools mingle with velvet chairs, surrounding an eye-catching wood cocktail table with a lacquer finish. Then, "for that little bit of sparkle" that graces most rooms, the firm chose an ultra soft silk rug with a high sheen underfoot and a radiant hand-blown tiered chandelier overhead.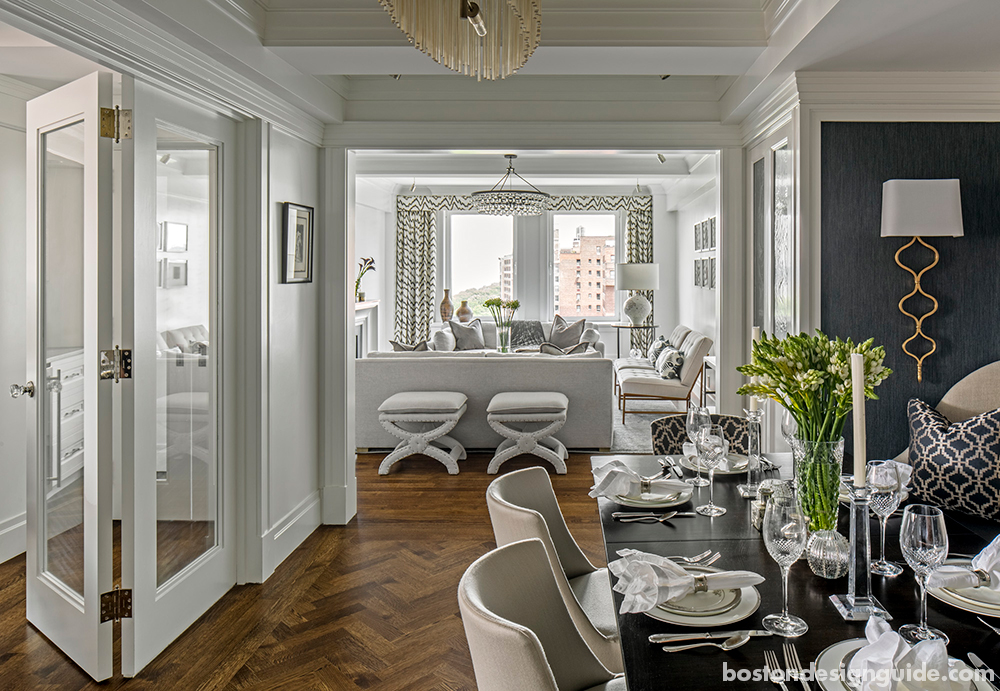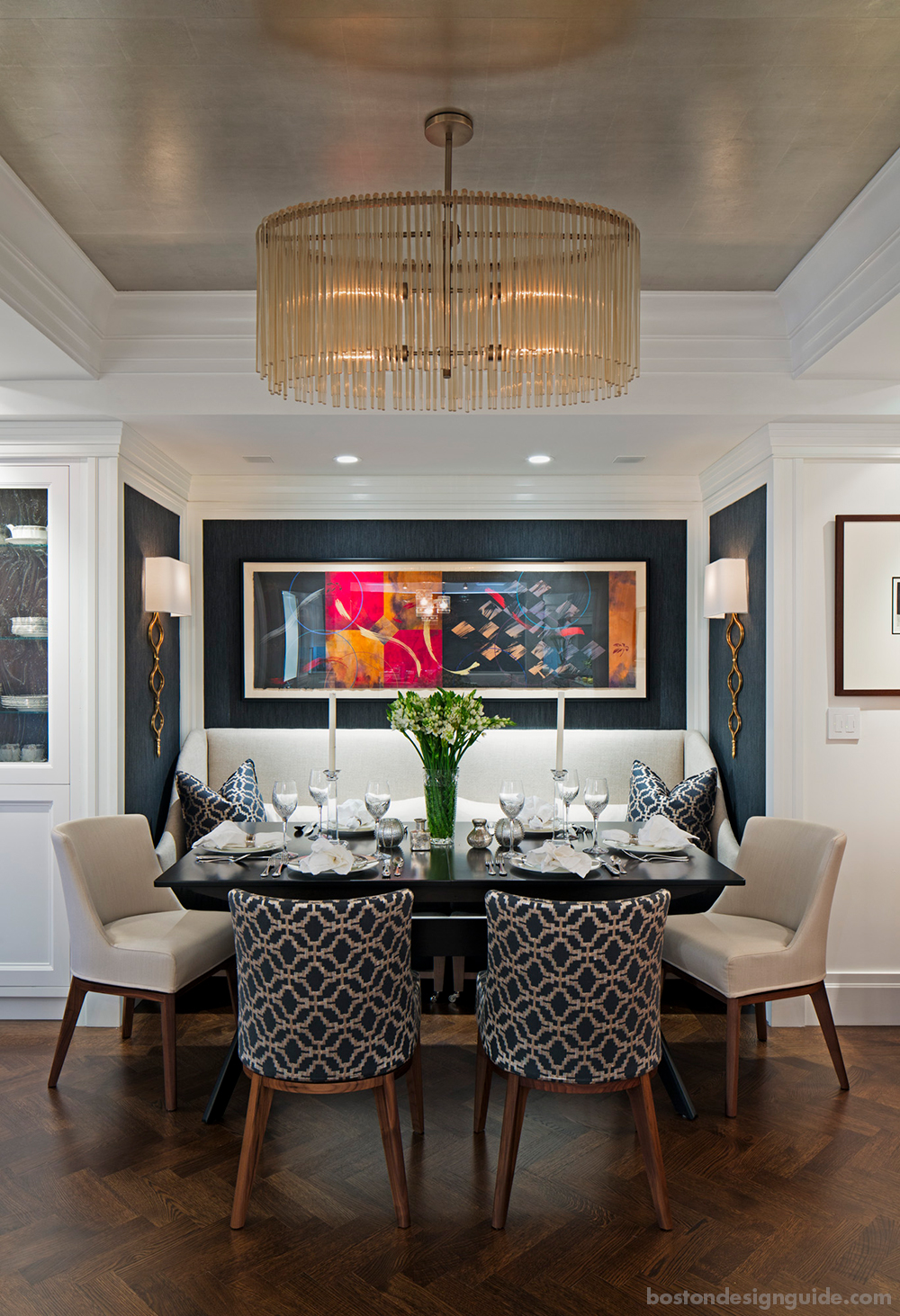 LDa Architecture & Interiors; Photo by Sean Litchfield
The dining room, just off the foyer, is the most dramatic space in the home. Charcoal grasscloth wall coverings provide the backdrop, while herringbone hardwoods set the stage for a white couch, dining chairs (black, embroidered with a silver and gold metallic, and neutral) and a table that serves intimate dinners for two or up to 16 houseguests. The built-ins, which house the couple's china, are graced with crystal dangling candles "that very much look like a pair of earrings," says Tracey. As for that circular chandelier descending from the gold-leaf wallpaper of the ceiling? "That's another touch of 'jewelry'"; a flourish that's glamorous, feminine and wholly relatable to the woman of the house.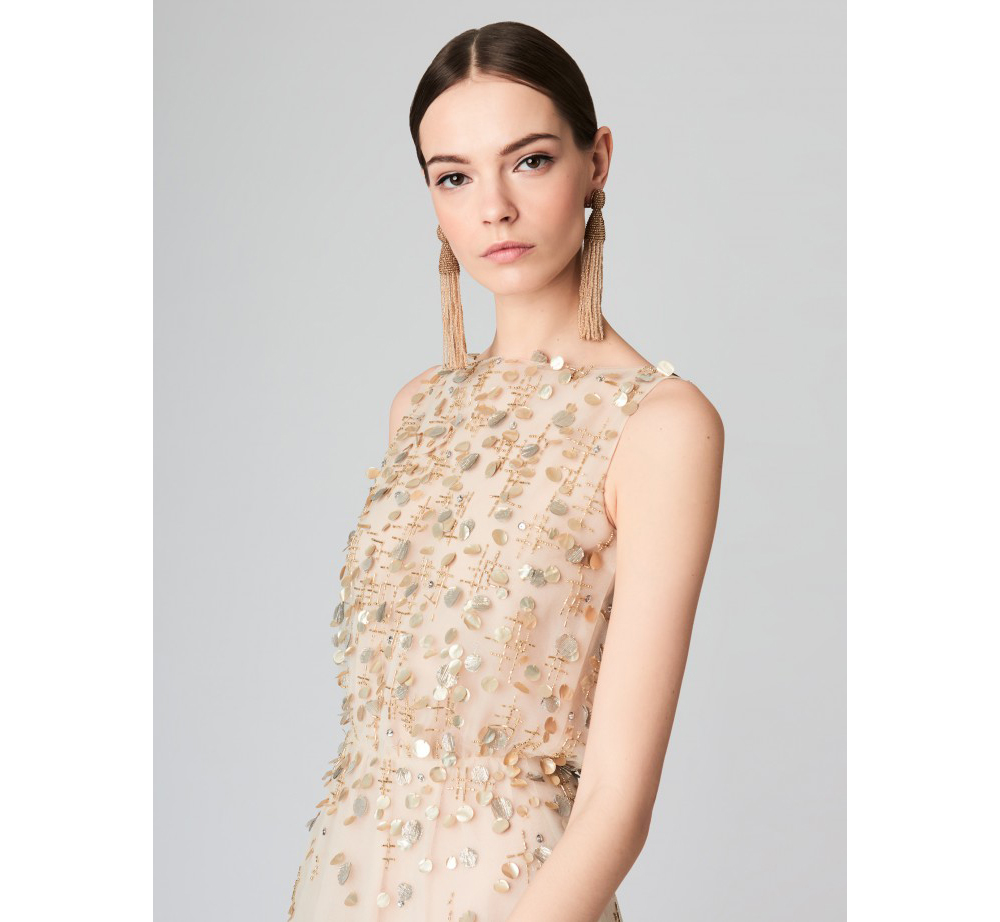 Oscar de la Renta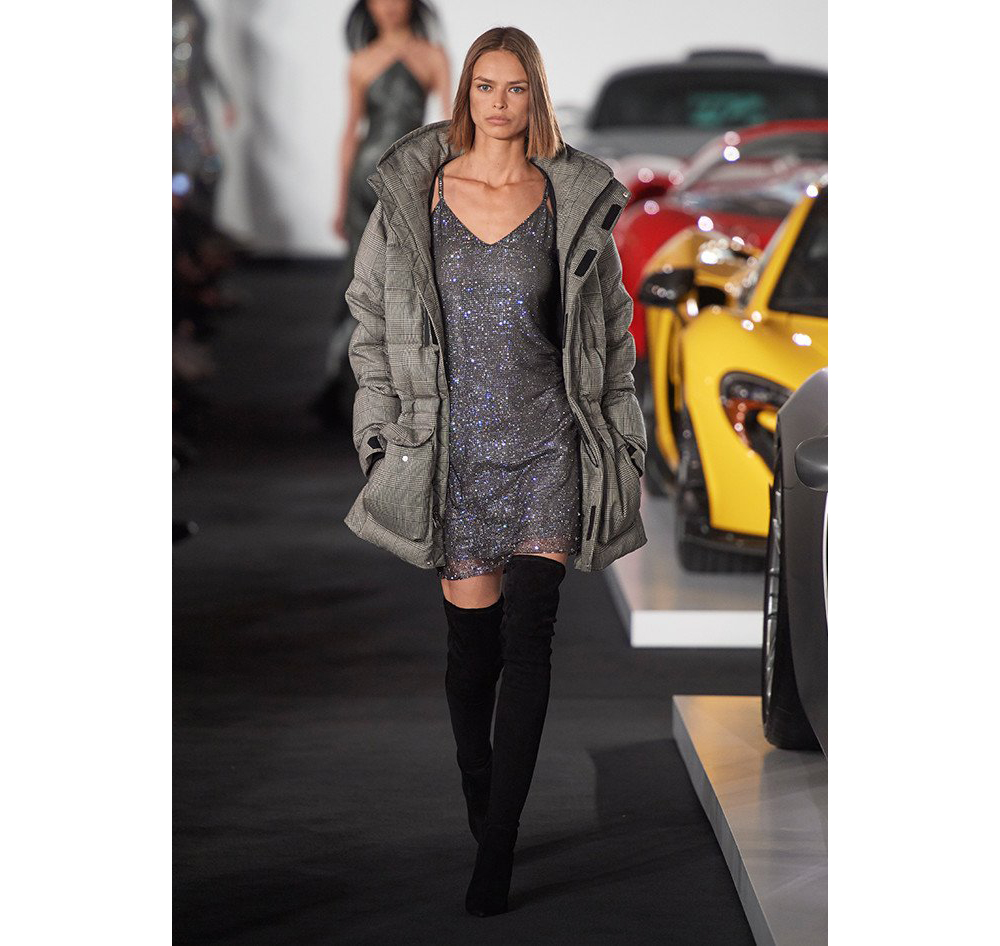 Ralph Lauren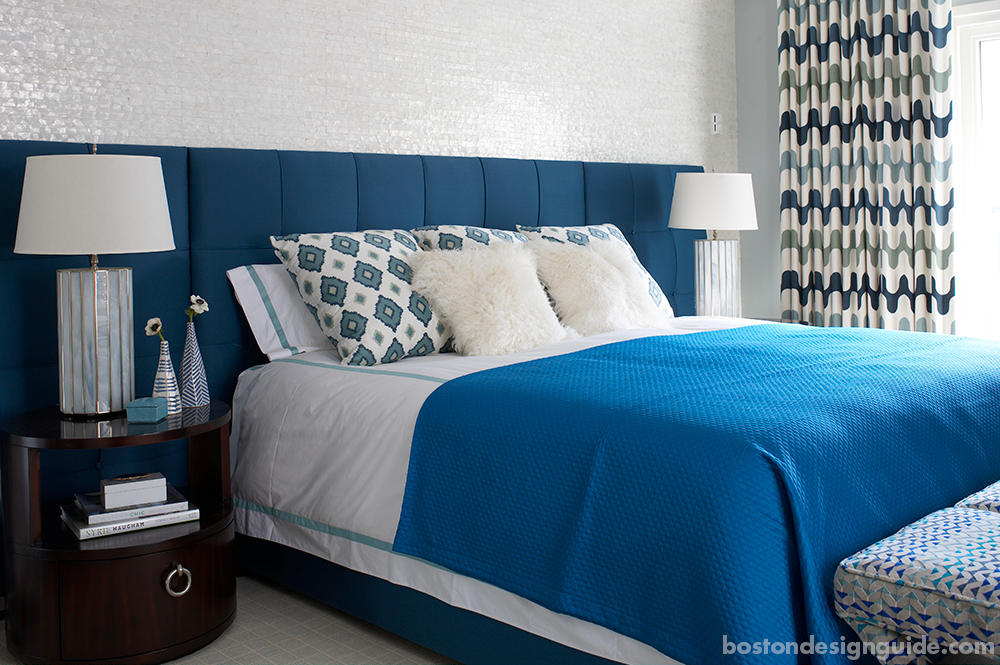 Rachel Reider Interiors; photo by Michael Partenio
For the master bedroom of a waterfront condo in downtown Boston, Rachel Reider Interiors also brings on the luster. A mother of pearl mosaic wall covering by Maya Romanoff adds an iridescent quality to the private retreat, giving new meaning to the phrase rise and shine. Says Principal Rachel Reider, "The light reflects off the material, making the whole room come alive and glow." Lively patterns in soft blues and grays amplify the luminous effect of the feature wall, as do twin opaque lamps at either bedside.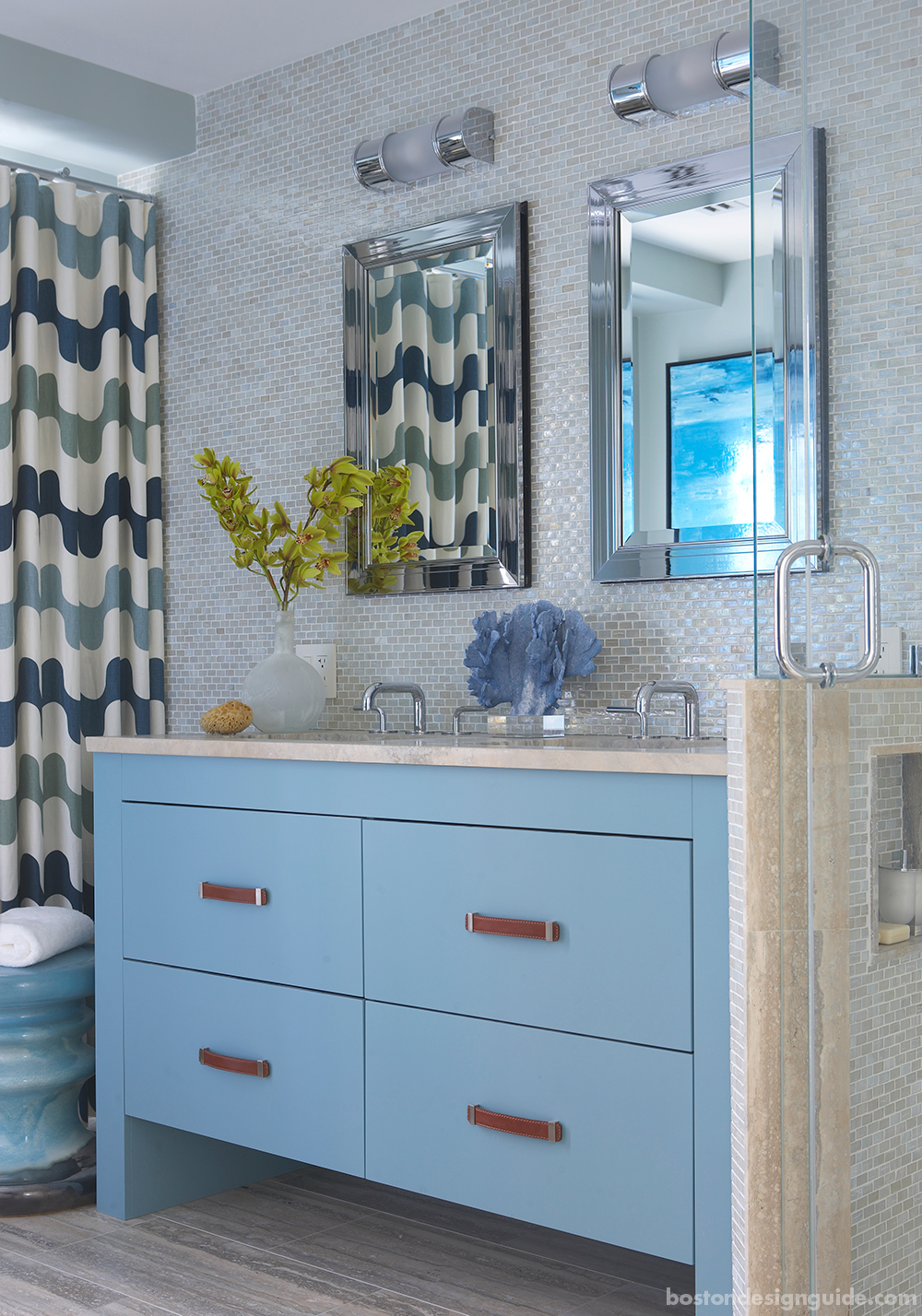 Rachel Reider Interiors; photo by Michael Partenio
Reider follows the bedroom's lead right into the bath, by carrying the glass mosaics of the shower over to the sink wall. Suddenly, reflections aren't limited to the dual mirrors, as light dances off hundreds of glinting tiles. "I like the idea of making small spaces special and unexpected," says Reider. Mission accomplished.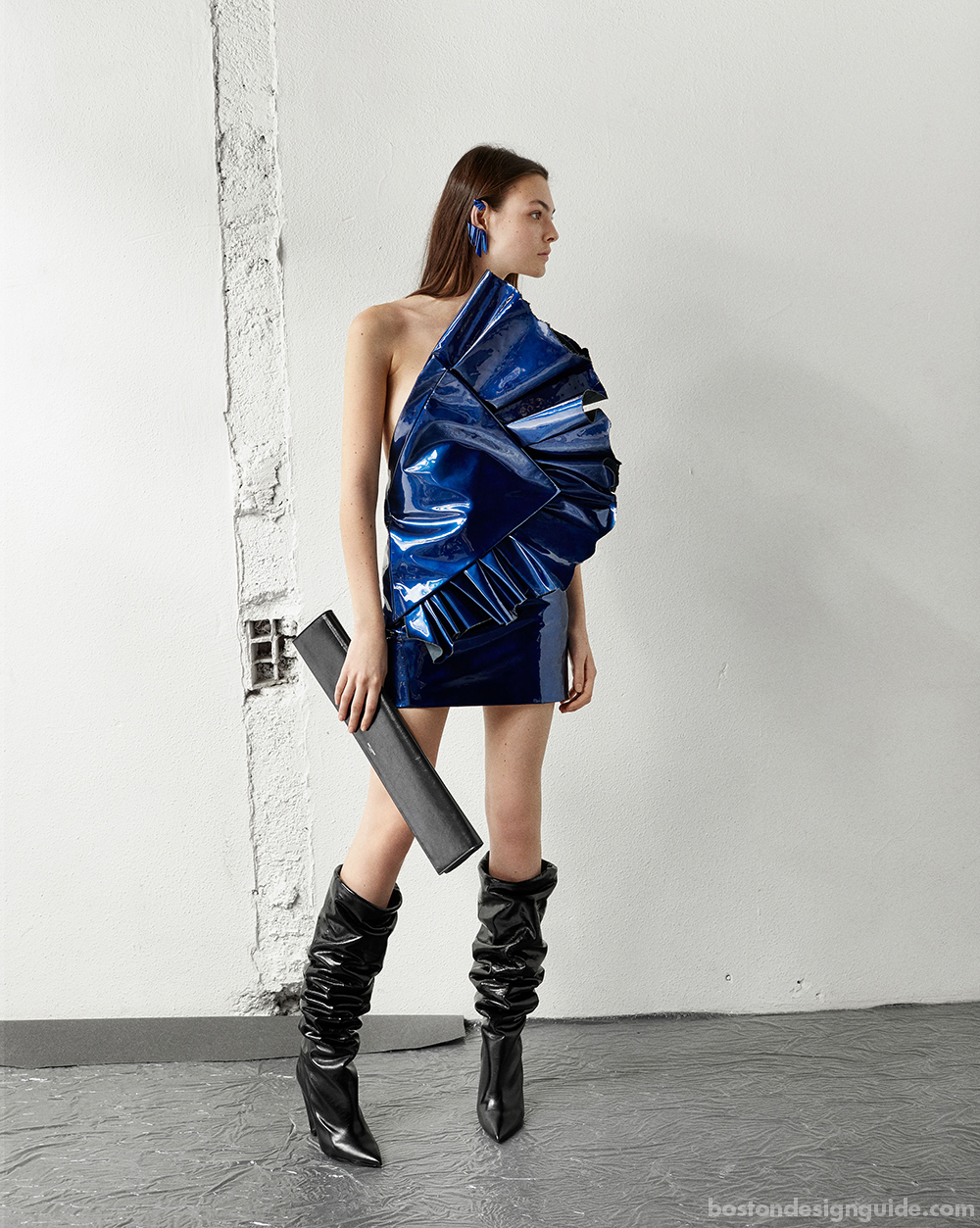 See all Hot Fall Fashions in the Home:
1. Seeing Red
2. Vintage Florals
3. Hot Chocolate
4. Glamour!
5. Metallics