October 9, 2017 | carly stewart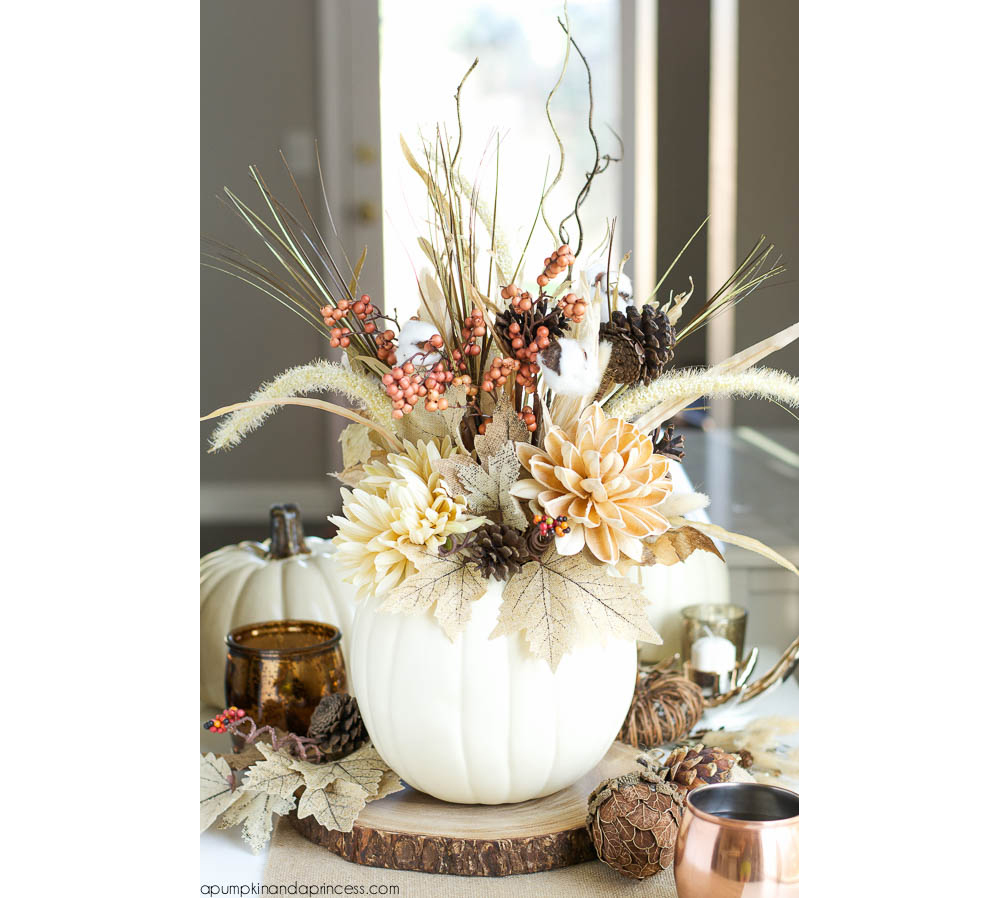 This white pumpkin floral arrangement brings a fun and creative sense of elegance to any table top.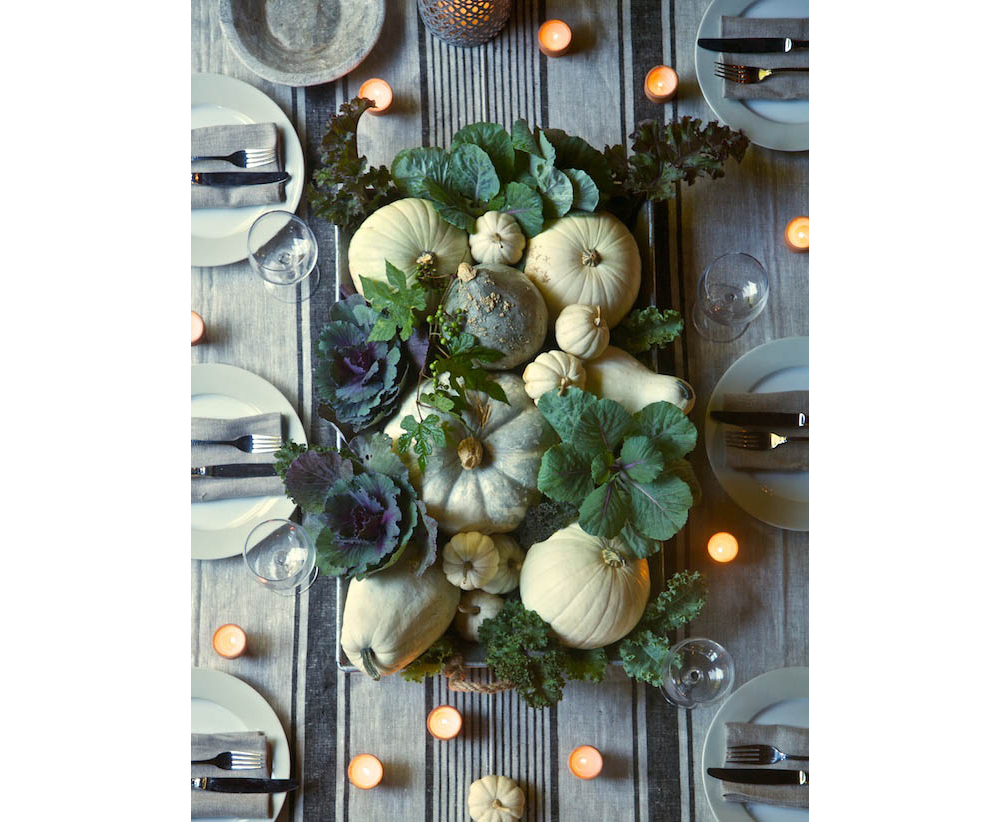 Keep the contrast with a color coordinated arrangement of green-toned gourds.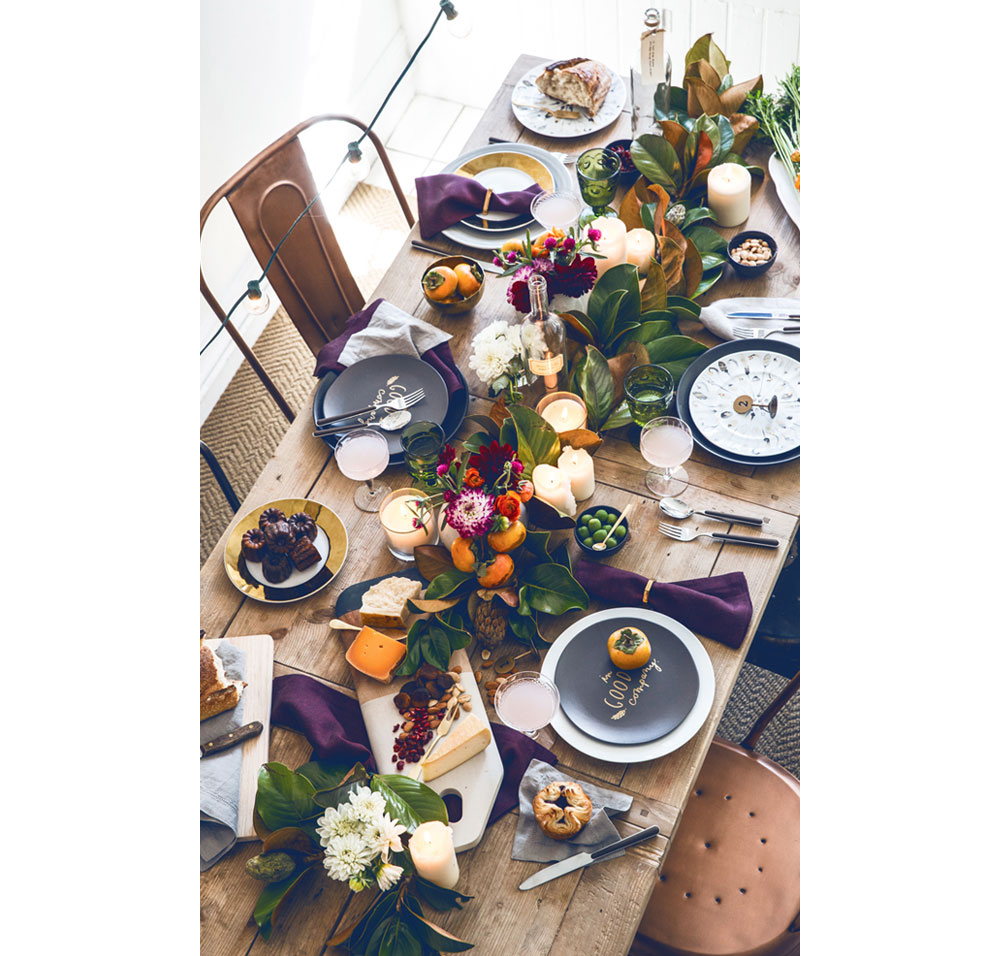 Incorporating a combination of richly colored plants and flowers beside some candles and metal silverware make for a luxurious and festive table setting. A touch of eggplant purple is the finishing touch to this masterpiece that can be appreciated all the way through Thanksgiving dinner.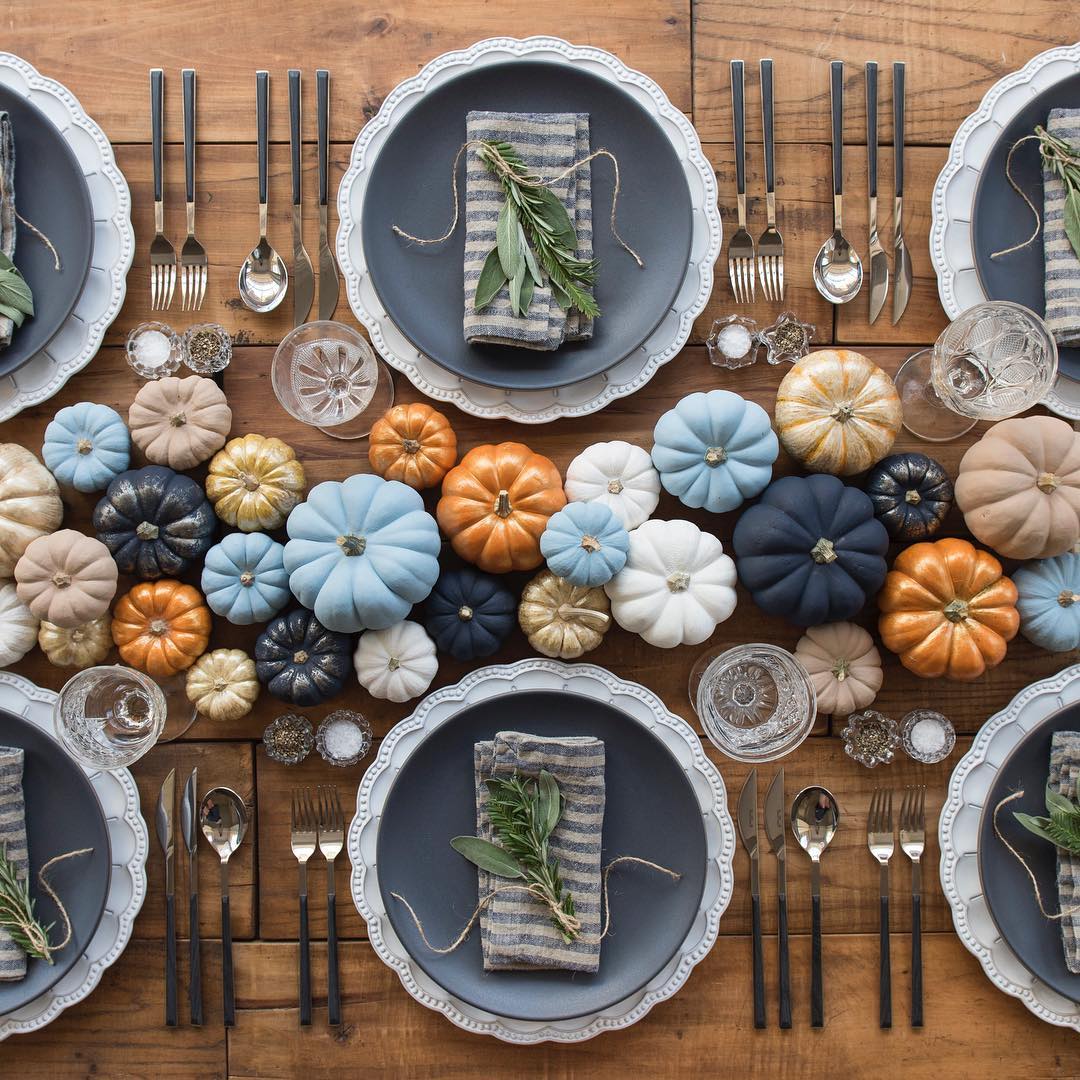 An assortment of different colored and sized pumpkins makes for an eye-soar across the table. And, in the season of giving, you might let your guests leave with a memorable (and cute) token!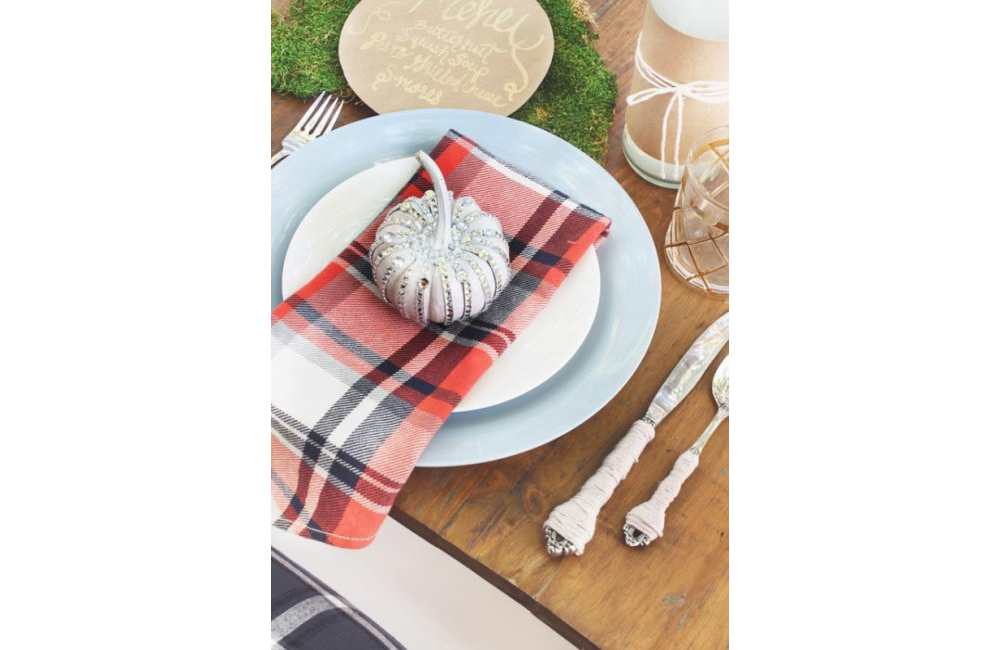 Capturing more laid back and festive décor, the use of simple plaid napkins brings out the joy of flannel season.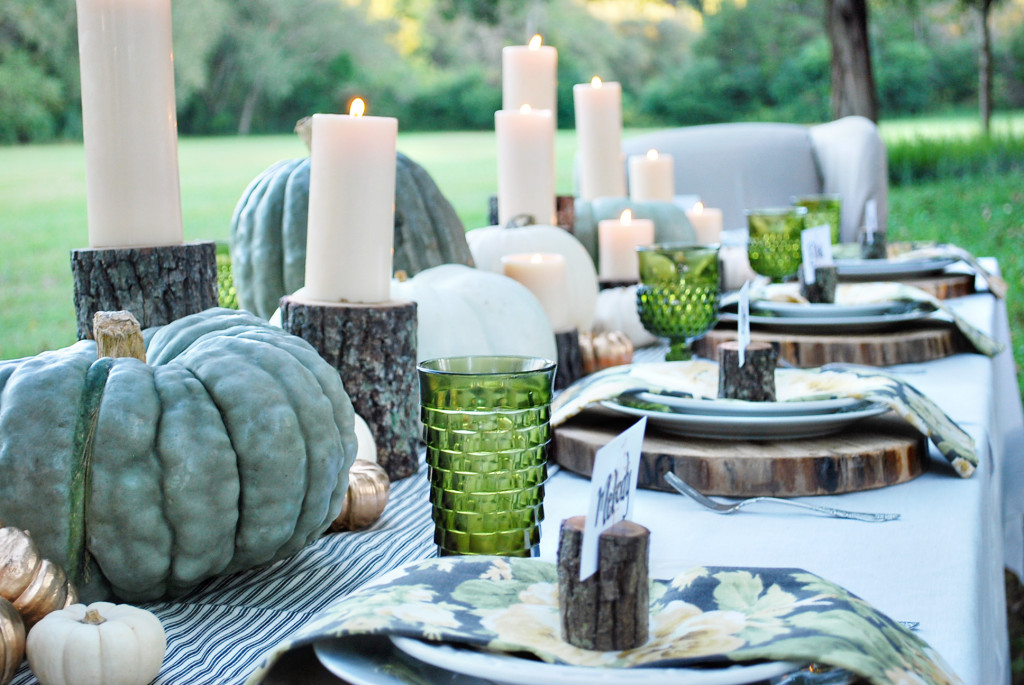 Or bring the feast outside with this wooden wonderland.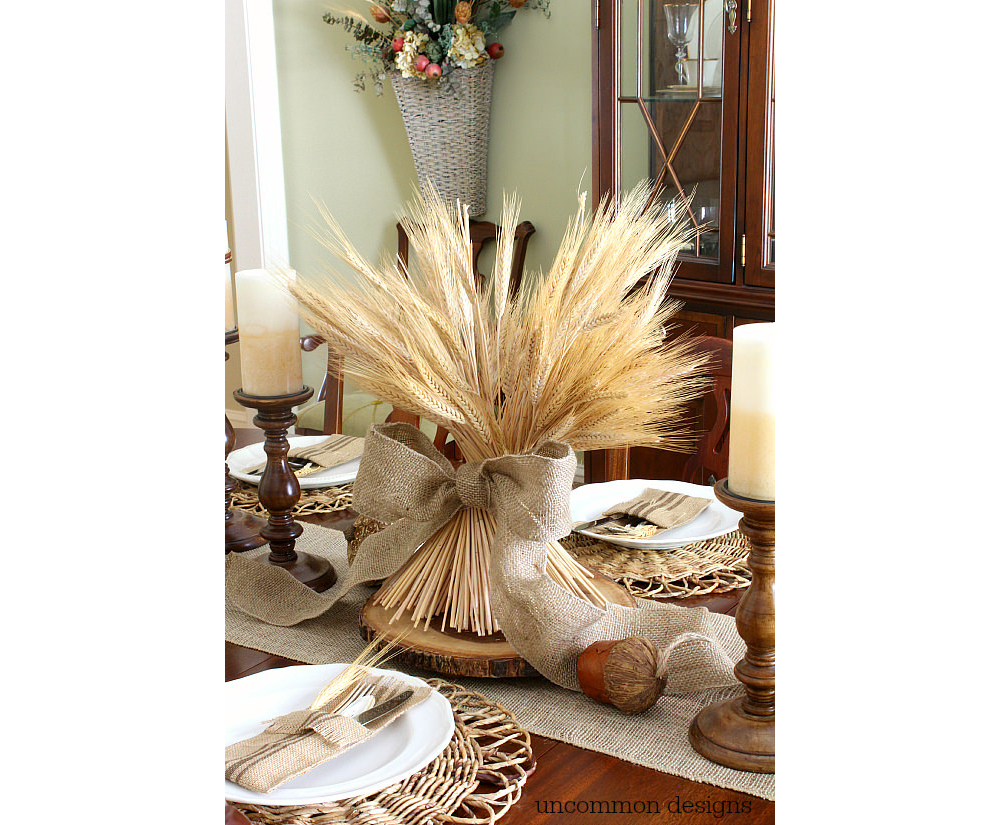 Switch it up with a simple wheat centerpiece as we cherish the harvest season.
____________________
Find decorations like these for your table settings throughout the season at The Cottage in Concord. They are selling driftwood turkey, turkey dip/condiment bowls, runners, acorn and oak leaf candlestick holders, pumpkin candle holders, and an assortment of bowls and serving trays. Also find wine bags, dish towels, votive holders and their signature iron mice decorated for fall.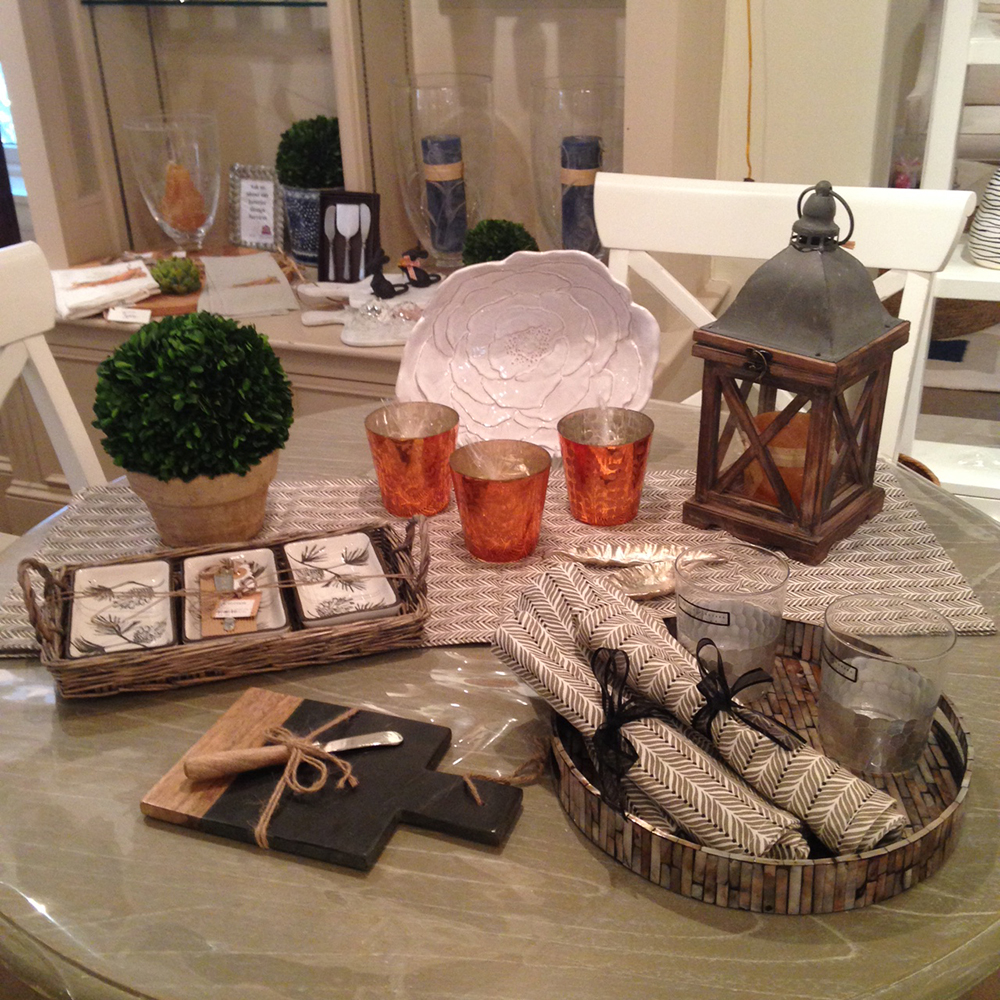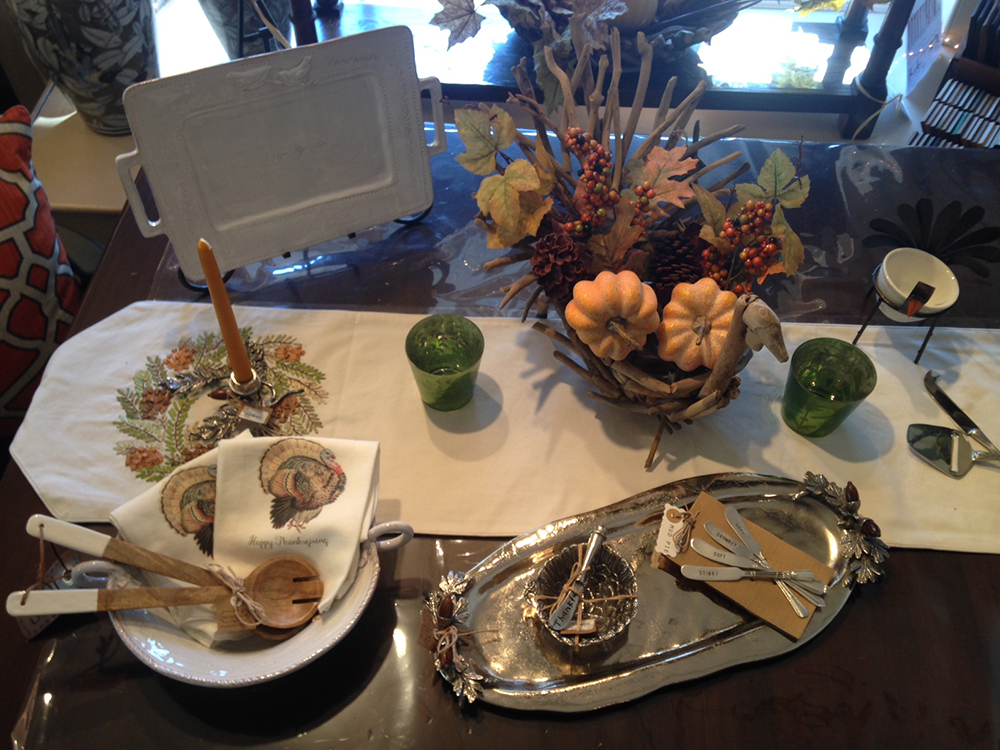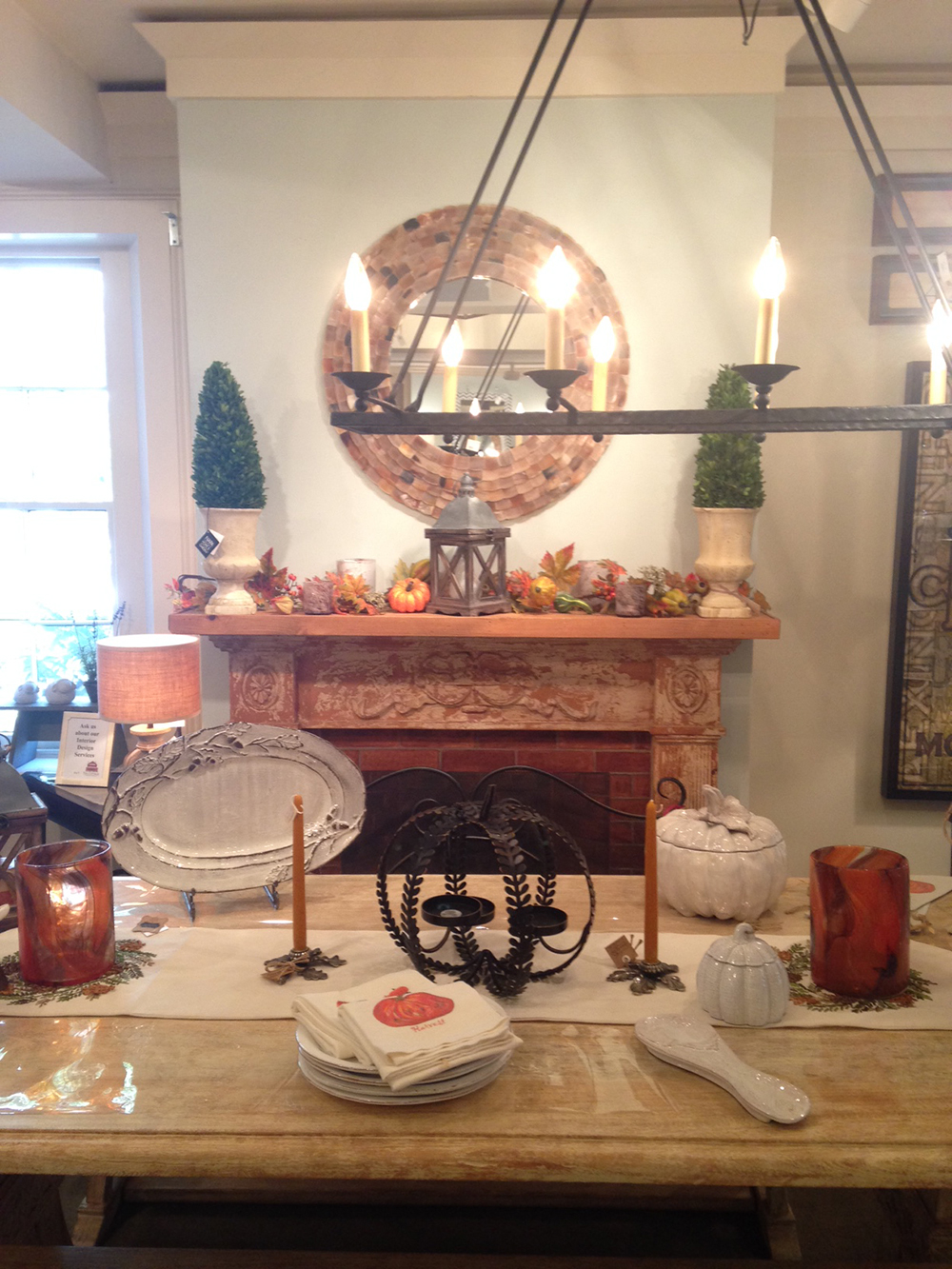 Images via The Cottage