May 15, 2017 | Carly Stewart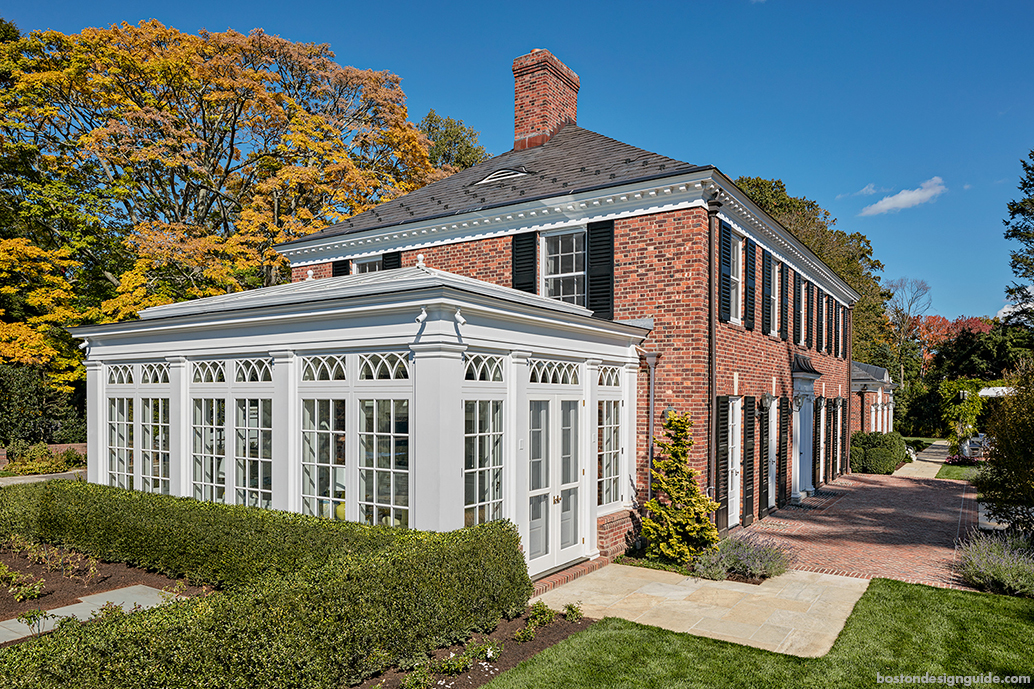 Greenwich, Connecticut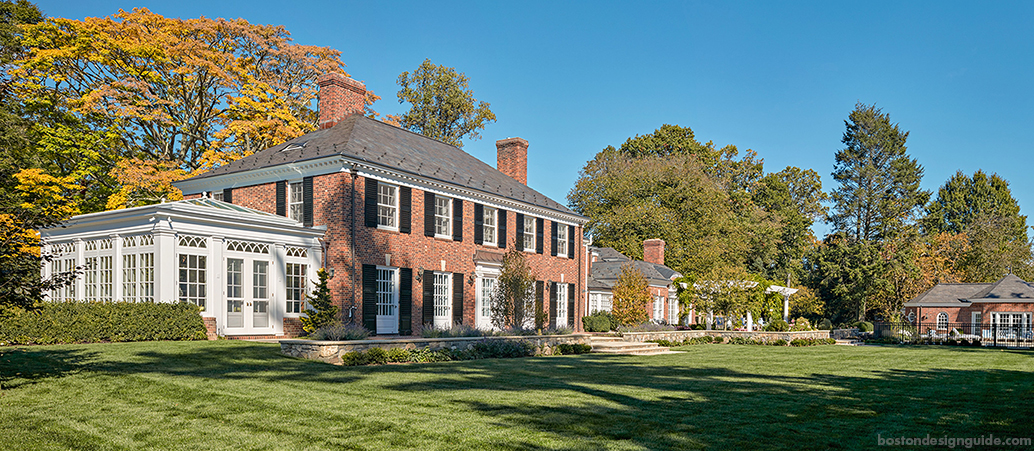 In completing this Greenwich renovation, Charles Hilton Architects aimed to undergo a renovation and expansion that would remain sensitive to the original 1930's brick Gregorian. In the past, this home survived several renovations and additions that hadn't kept the original construction sacred.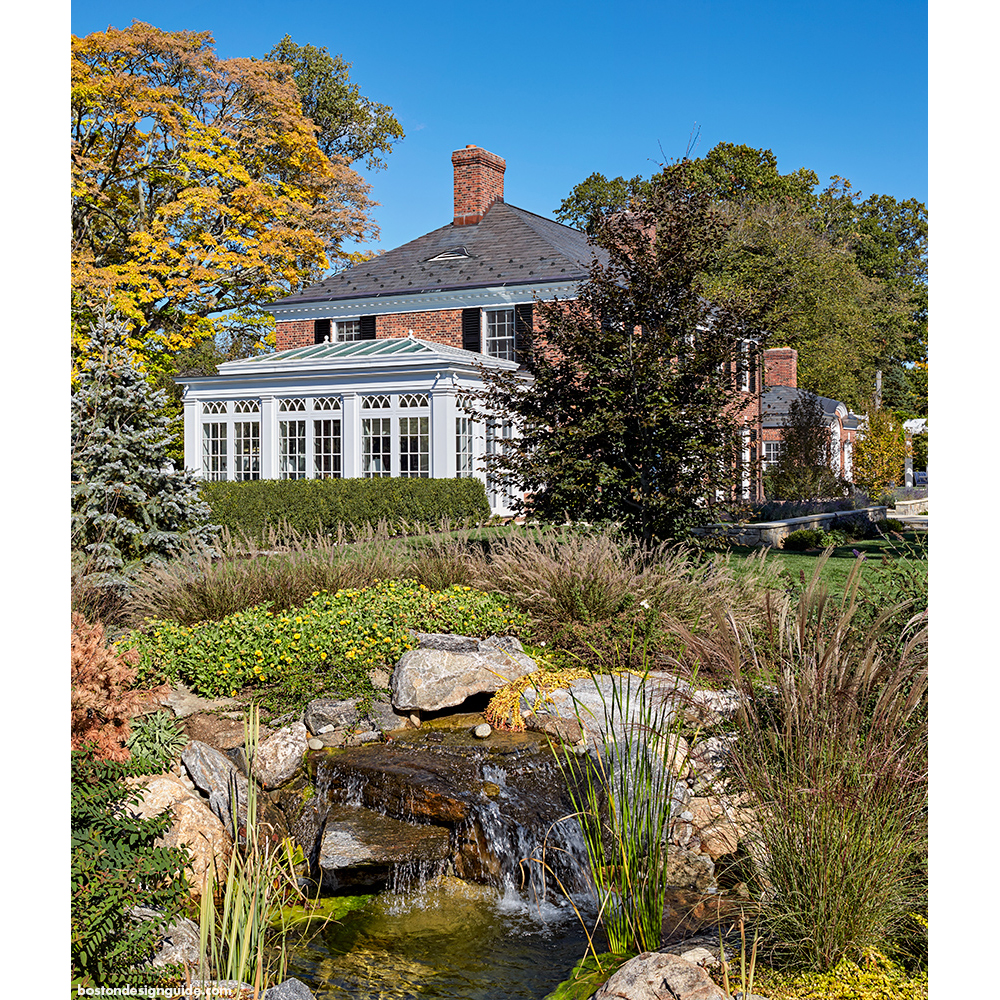 First, Charles Hilton Architects' challenge was to create a simpler circulation of the home that drew attention to the dead end corridors brought about in previous renovations. Once the manageable pattern was established, the focus was brought to the interior renovation and new English conservatory and home office addition.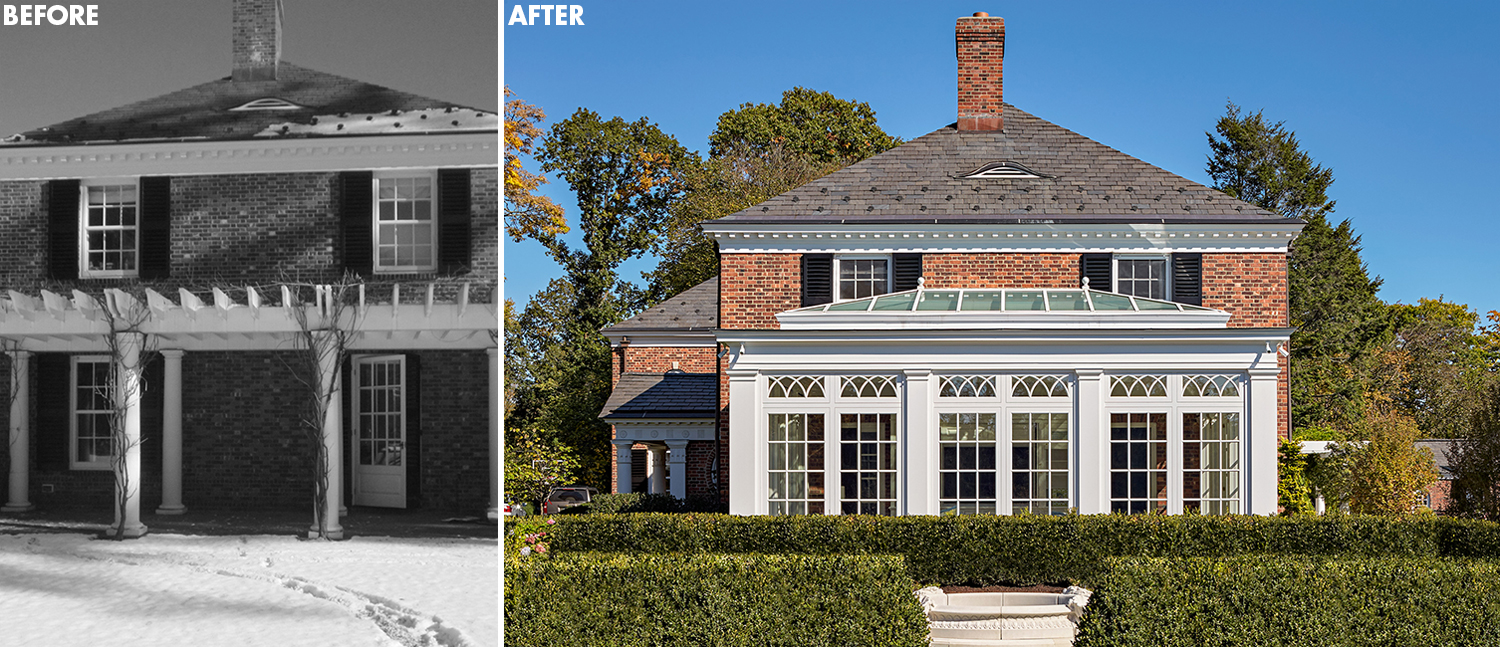 The new English conservatory extends into the adjacent gardens providing year-round enjoyment for the homeowners. This space encompasses a cohesive combination of Classical and Gothic elements that compliment the Georgian Revival home and embellishes the garden façade. The room captures the perfect amount of sun even on the brightest days with retractable shades protruding from the cornice.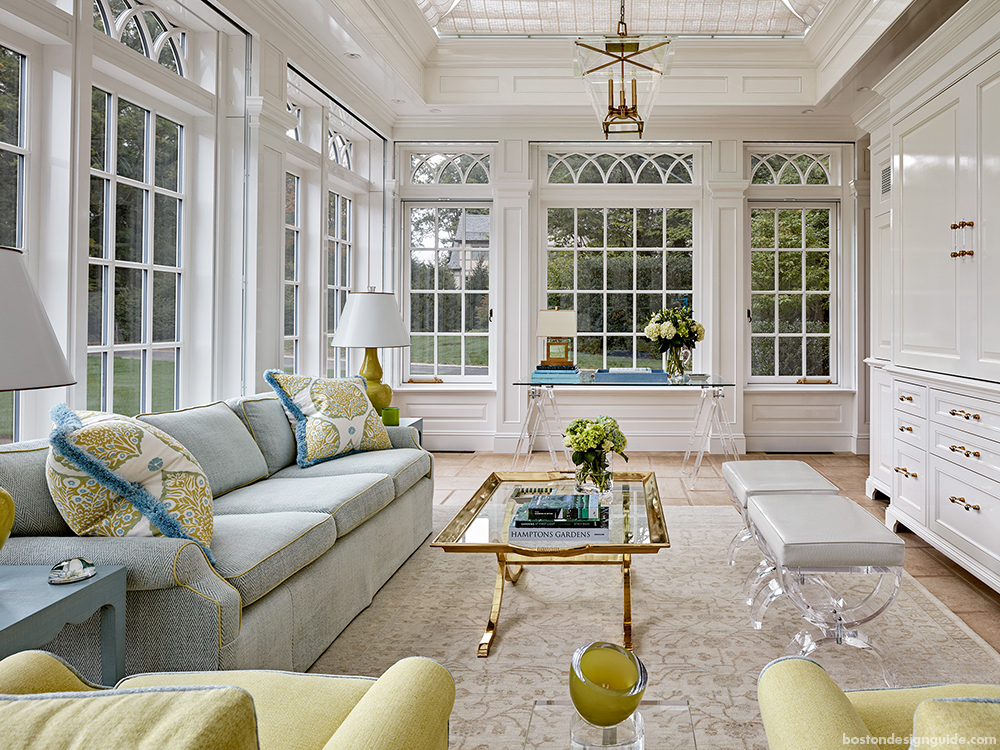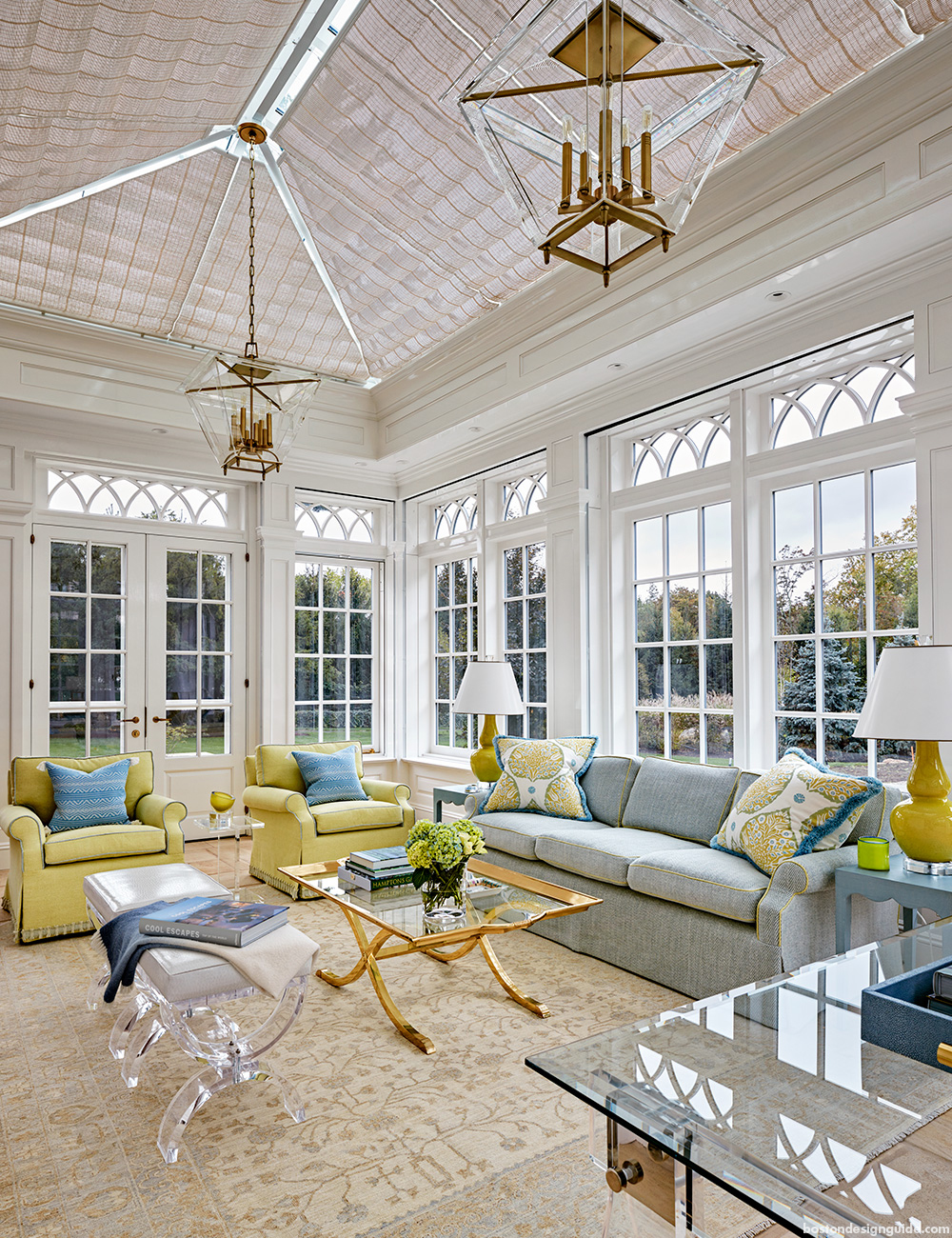 The existing pergola was placed at the pool terrace to connect to the pool house, which was also renovated by Charles Hilton Architects. A small kitchen addition and eat-at bar, reorganization of its living room, and an updated bedroom and bathroom partook in the overall Connecticut residence renovation. The pool house transformation brought an ideal atmosphere for entertaining along with a comfortable guest home retreat.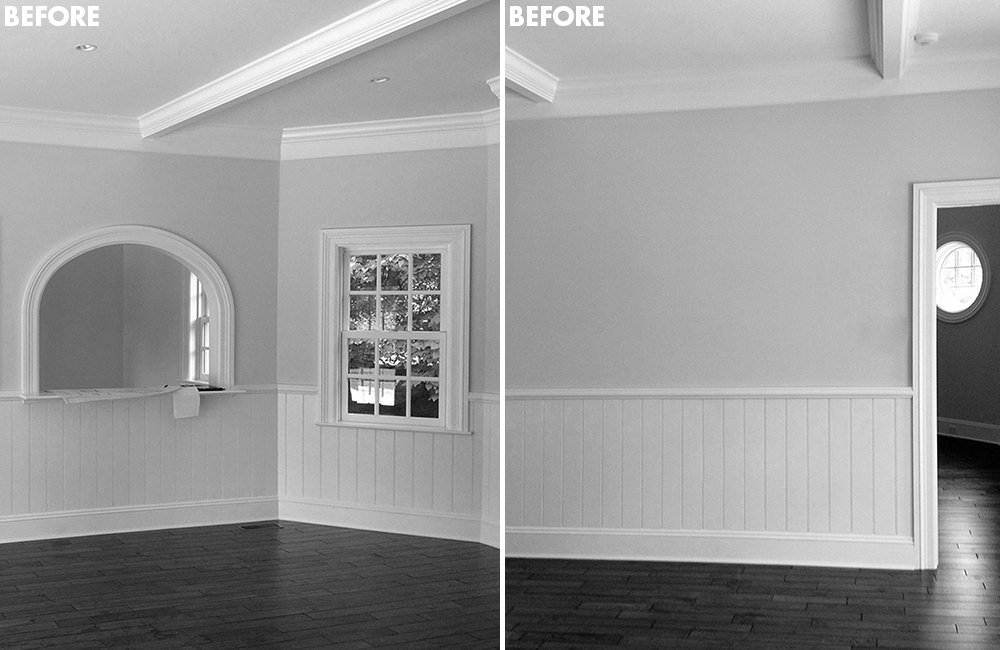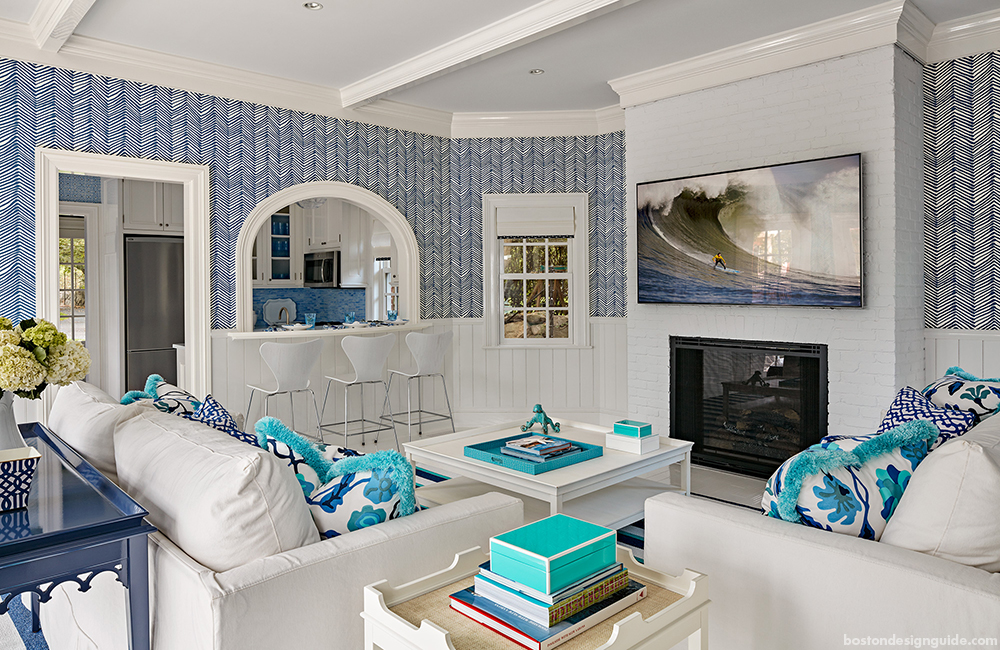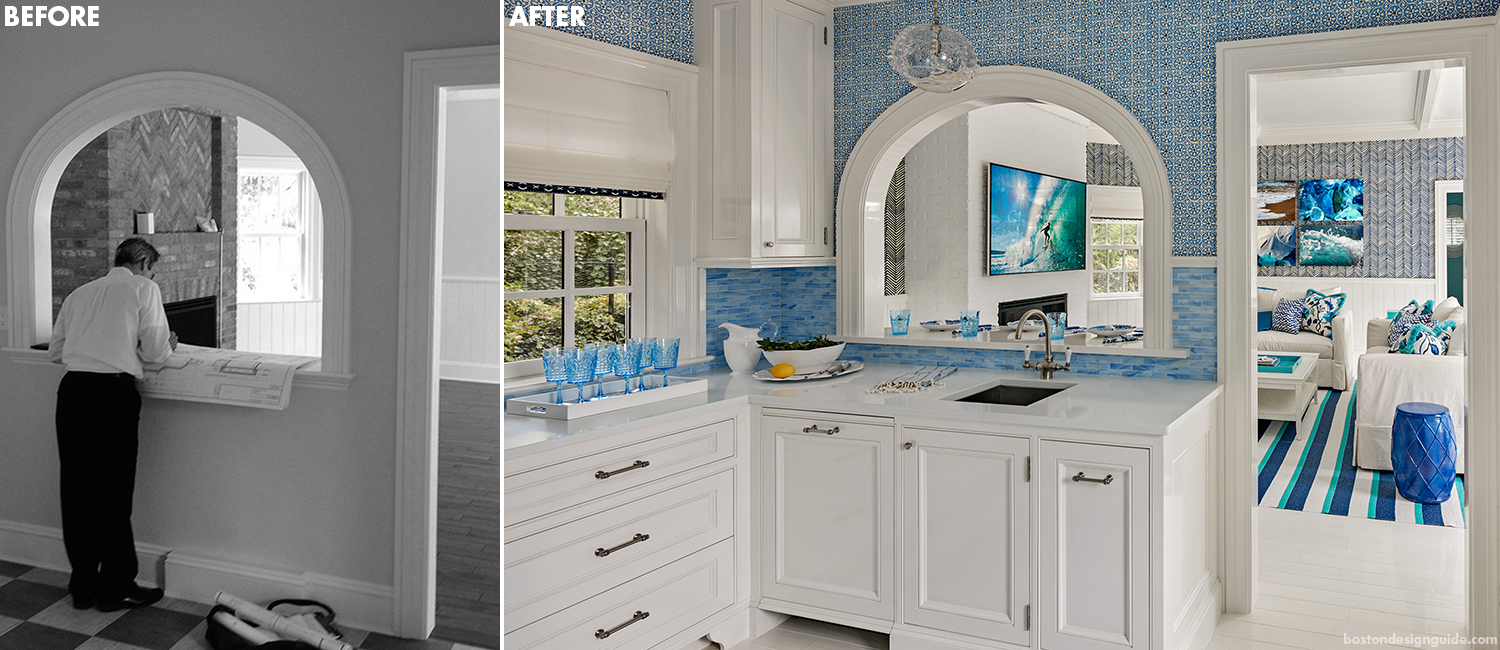 Focal points and overall functionality of several rooms were improved with the introduction of built-in furniture – bringing back the feel of the era in which the home was first constructed.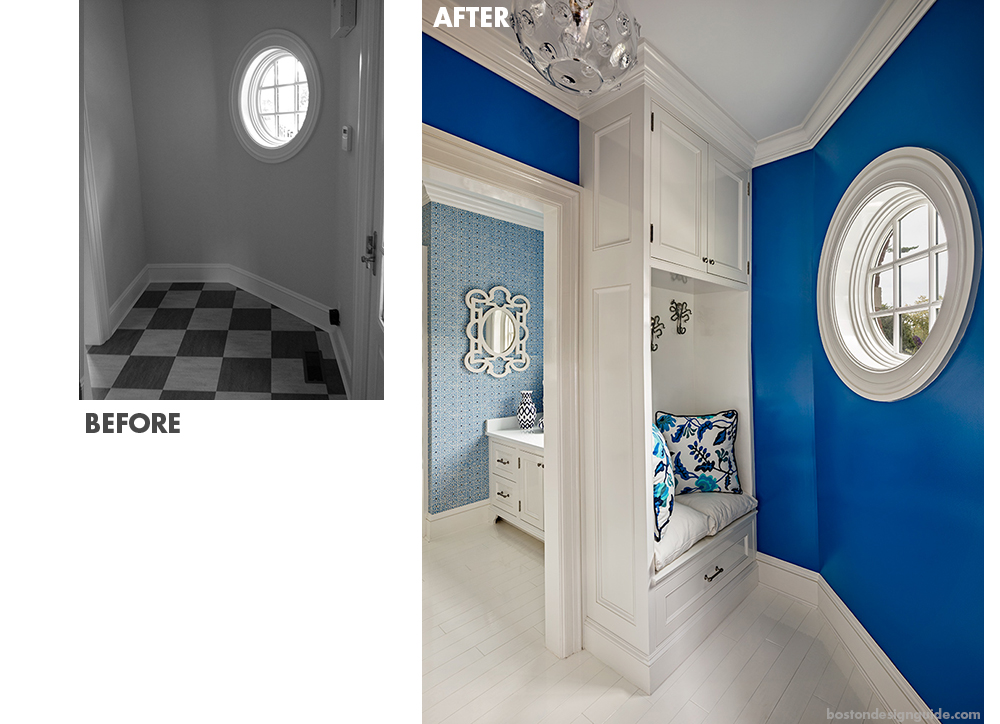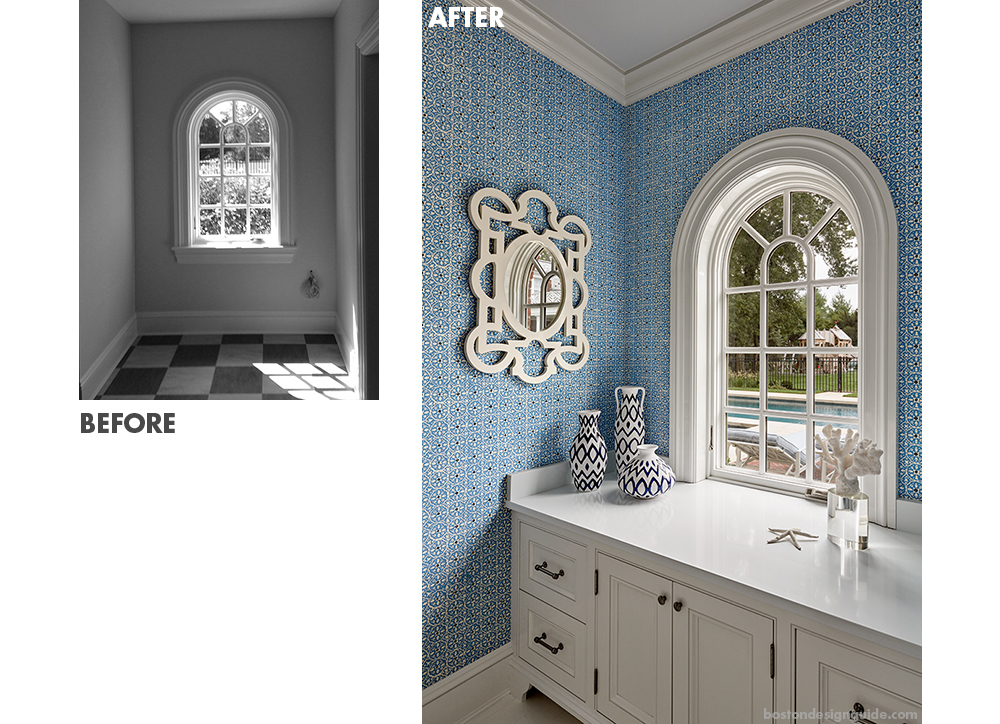 The master suite, in particular, went through an extensive renovation. Additional custom cabinets were introduced, including a glass topped make-up table and full height wardrobes surrounding the walk-in closet.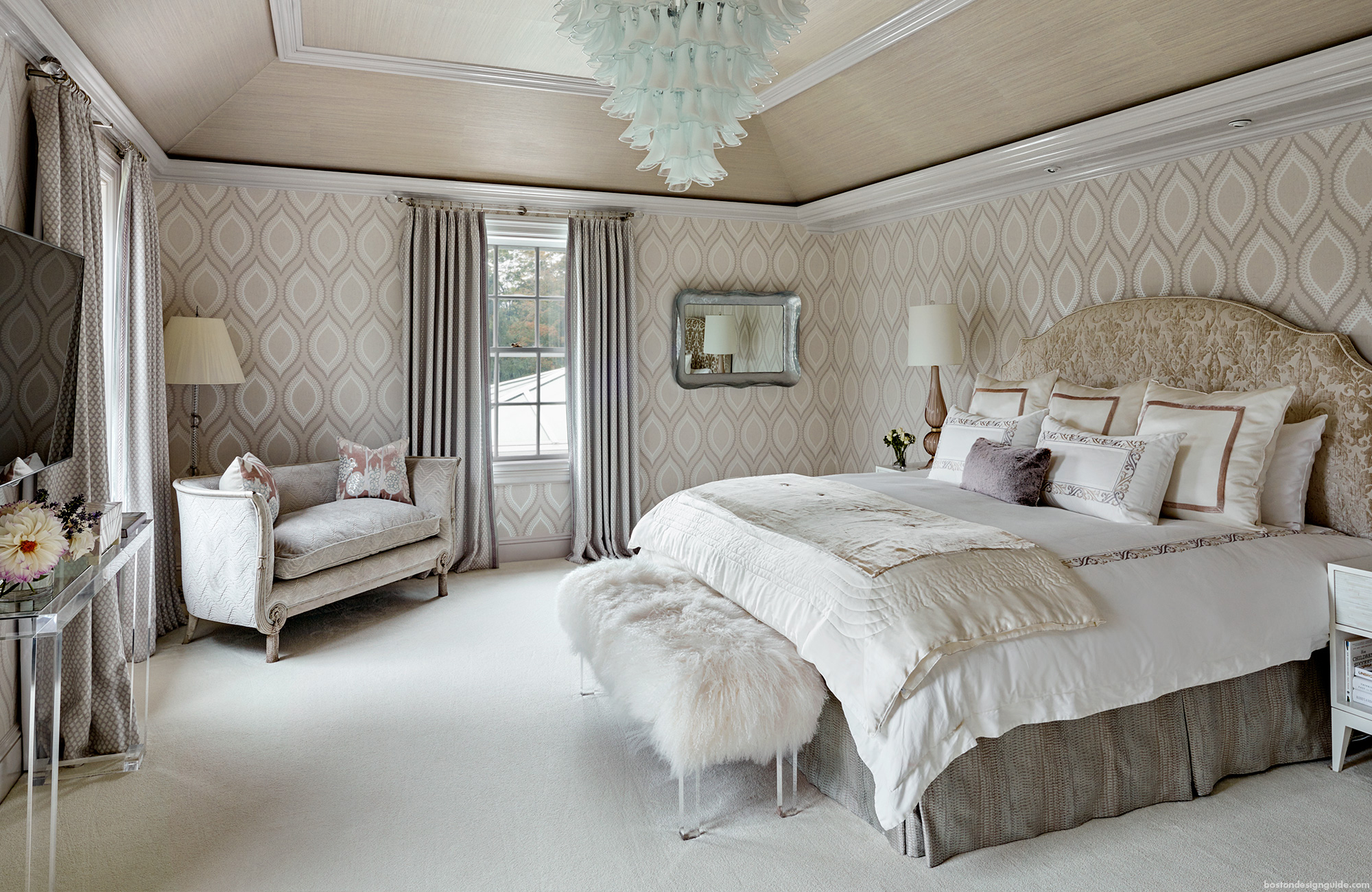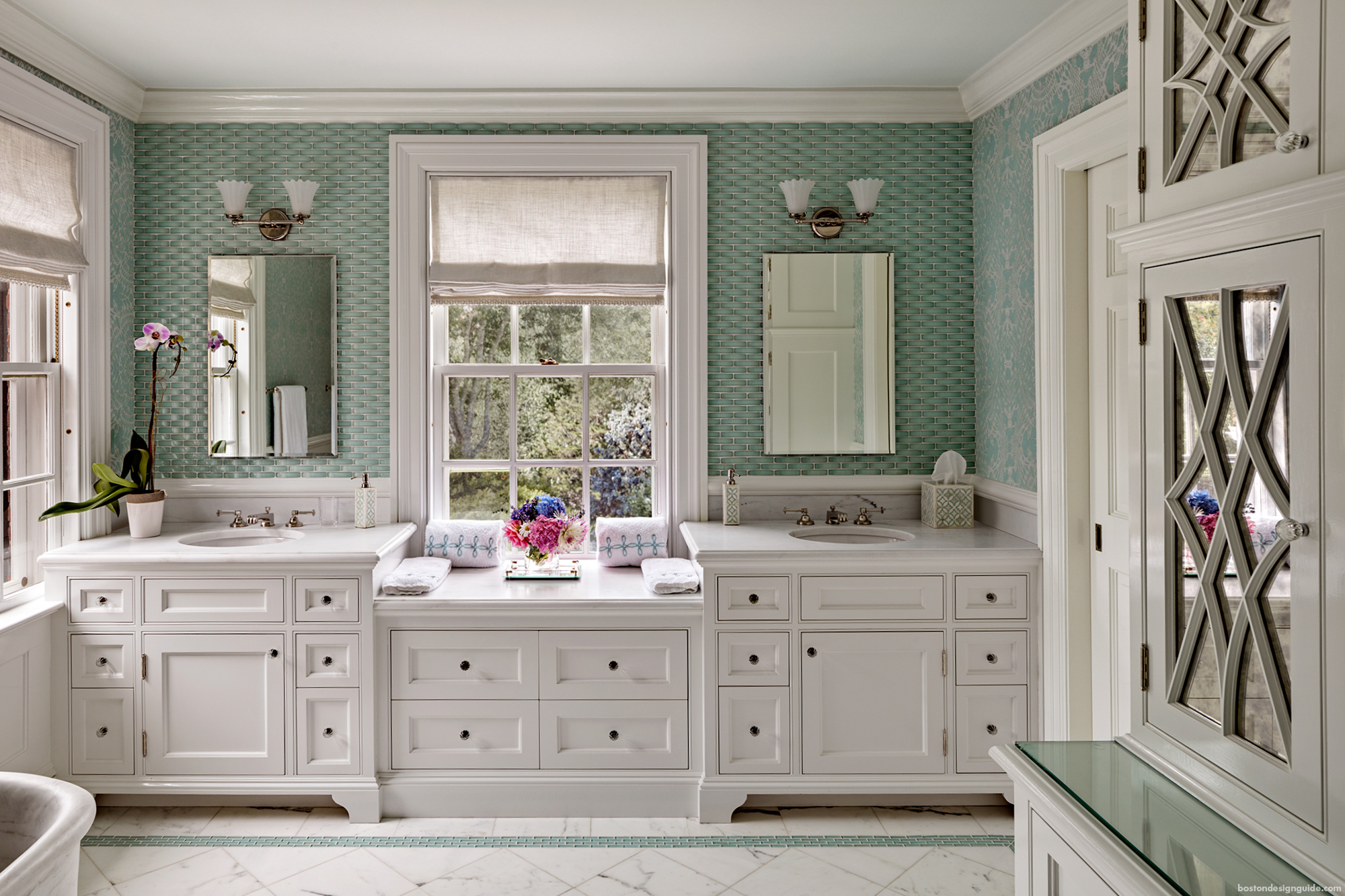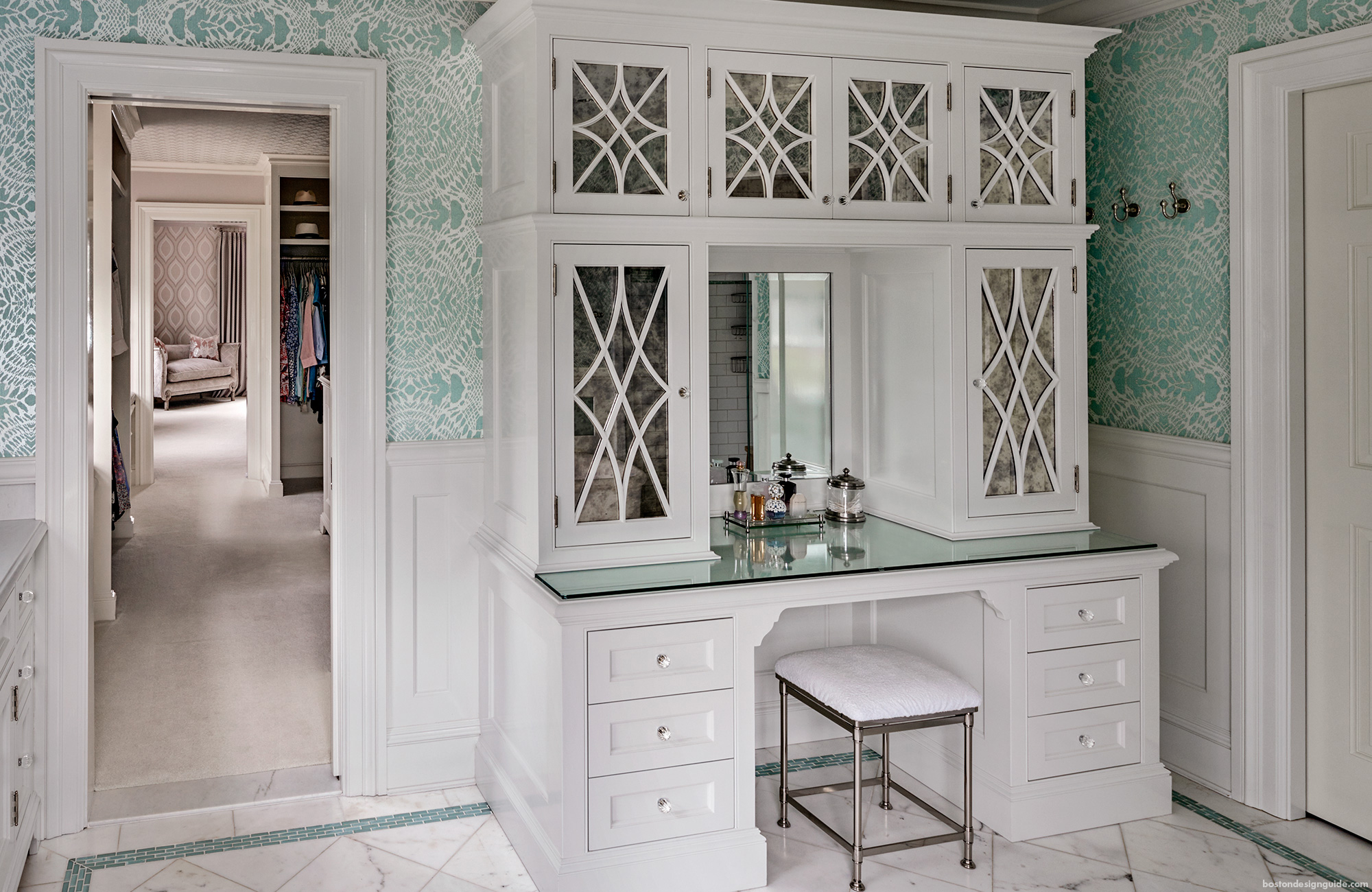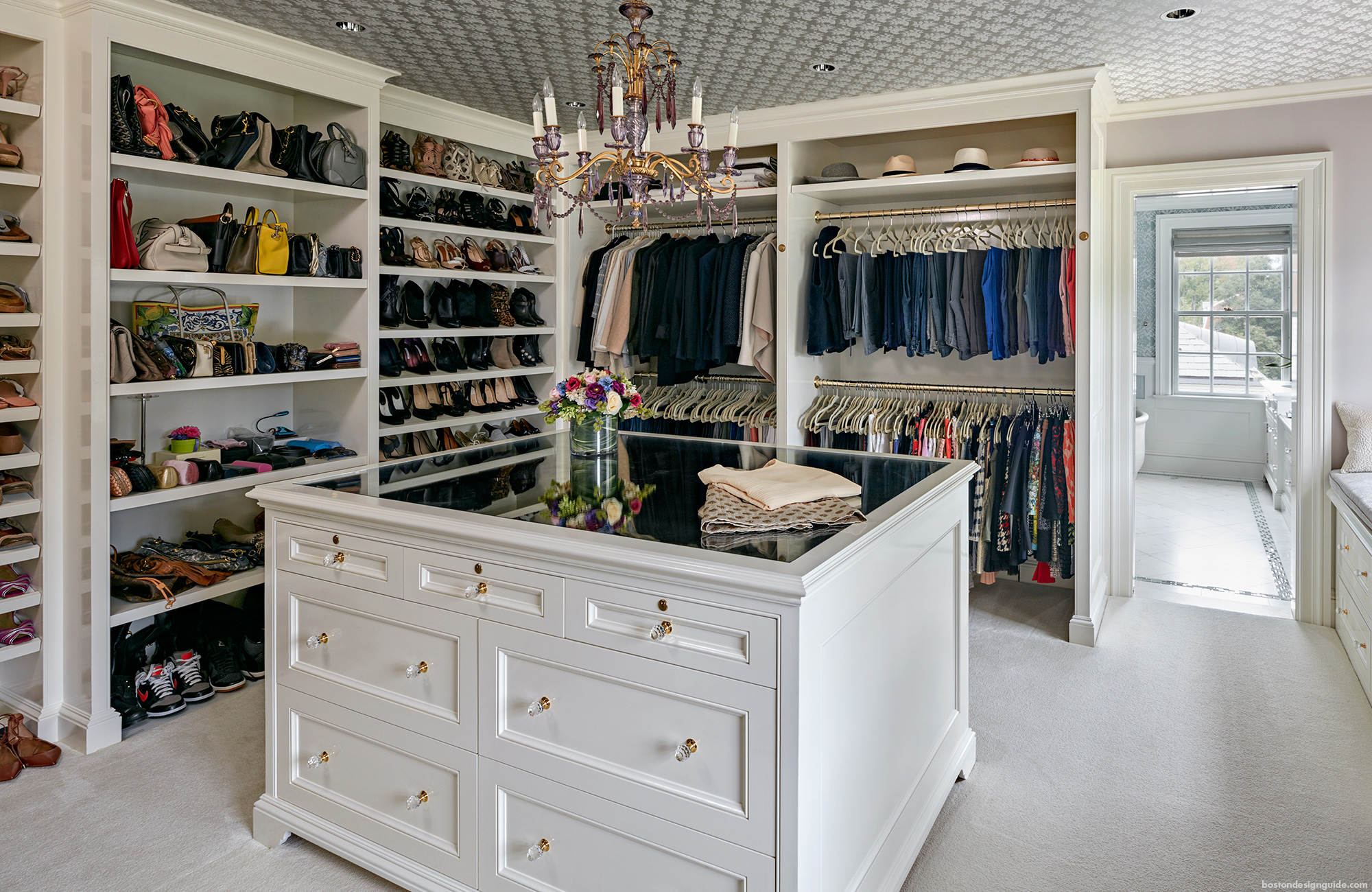 A large, built-in cabinet was integrated with the trim throughout the bright ground floor family room, allowing for a television space and more storage.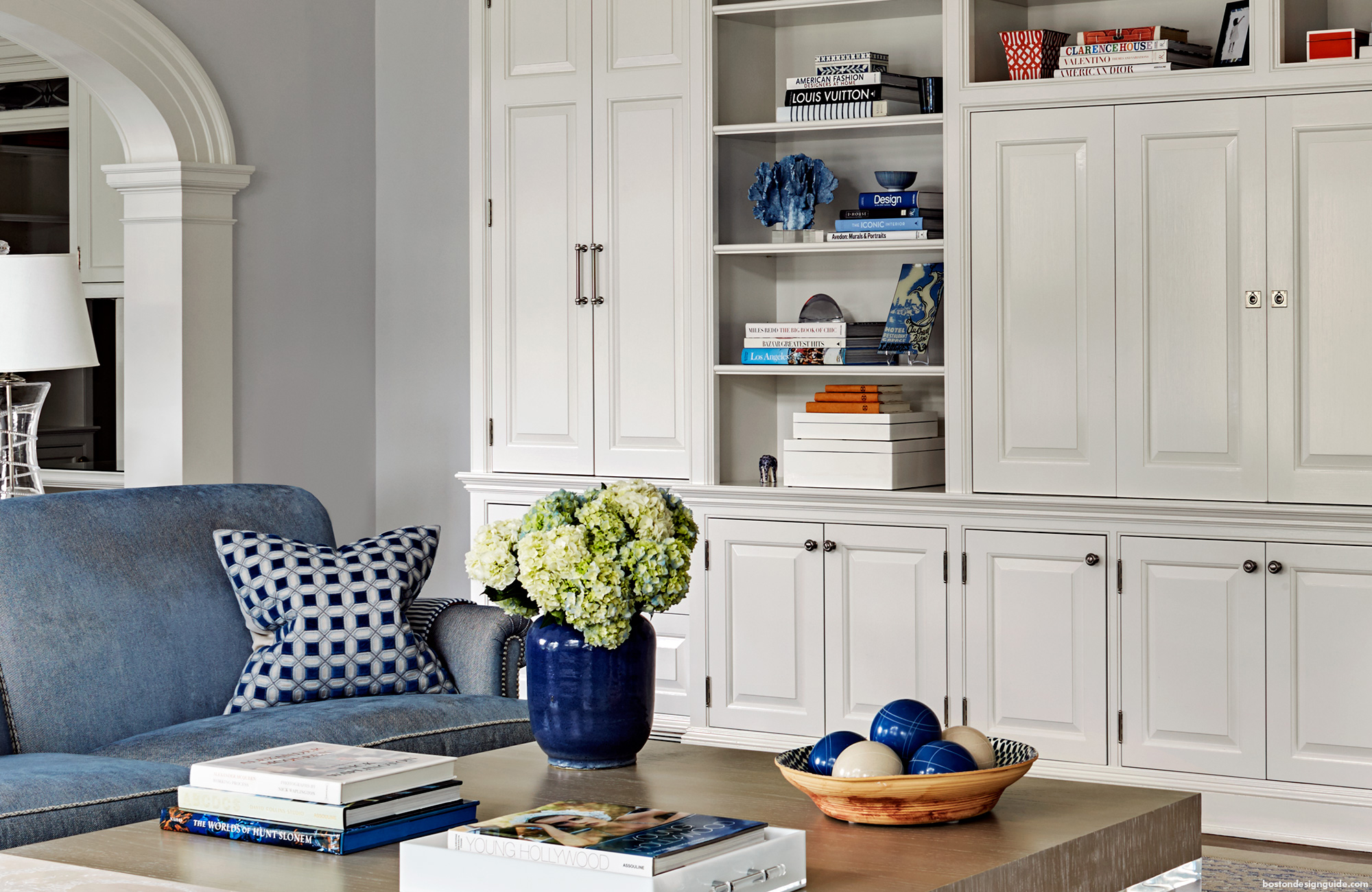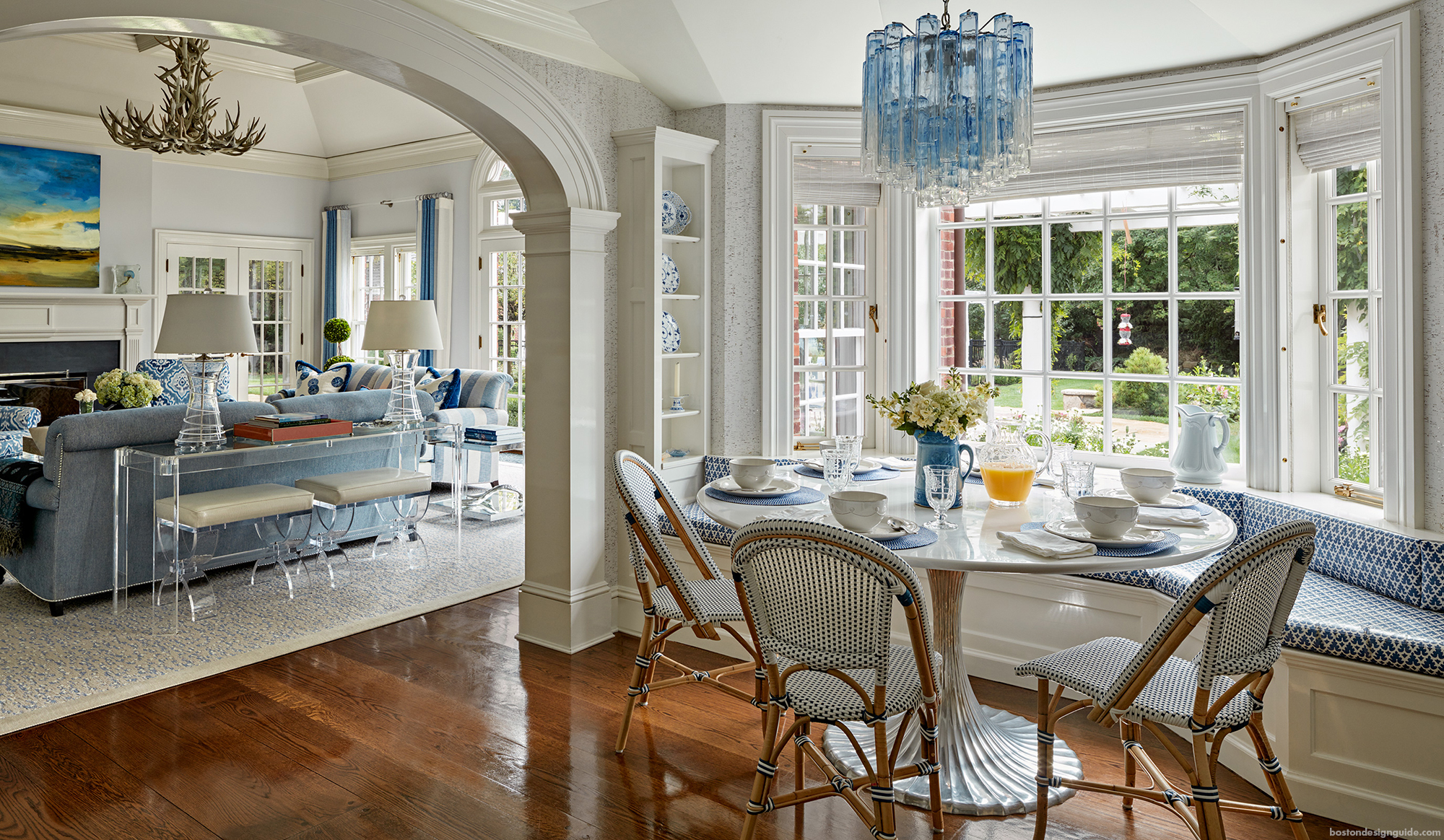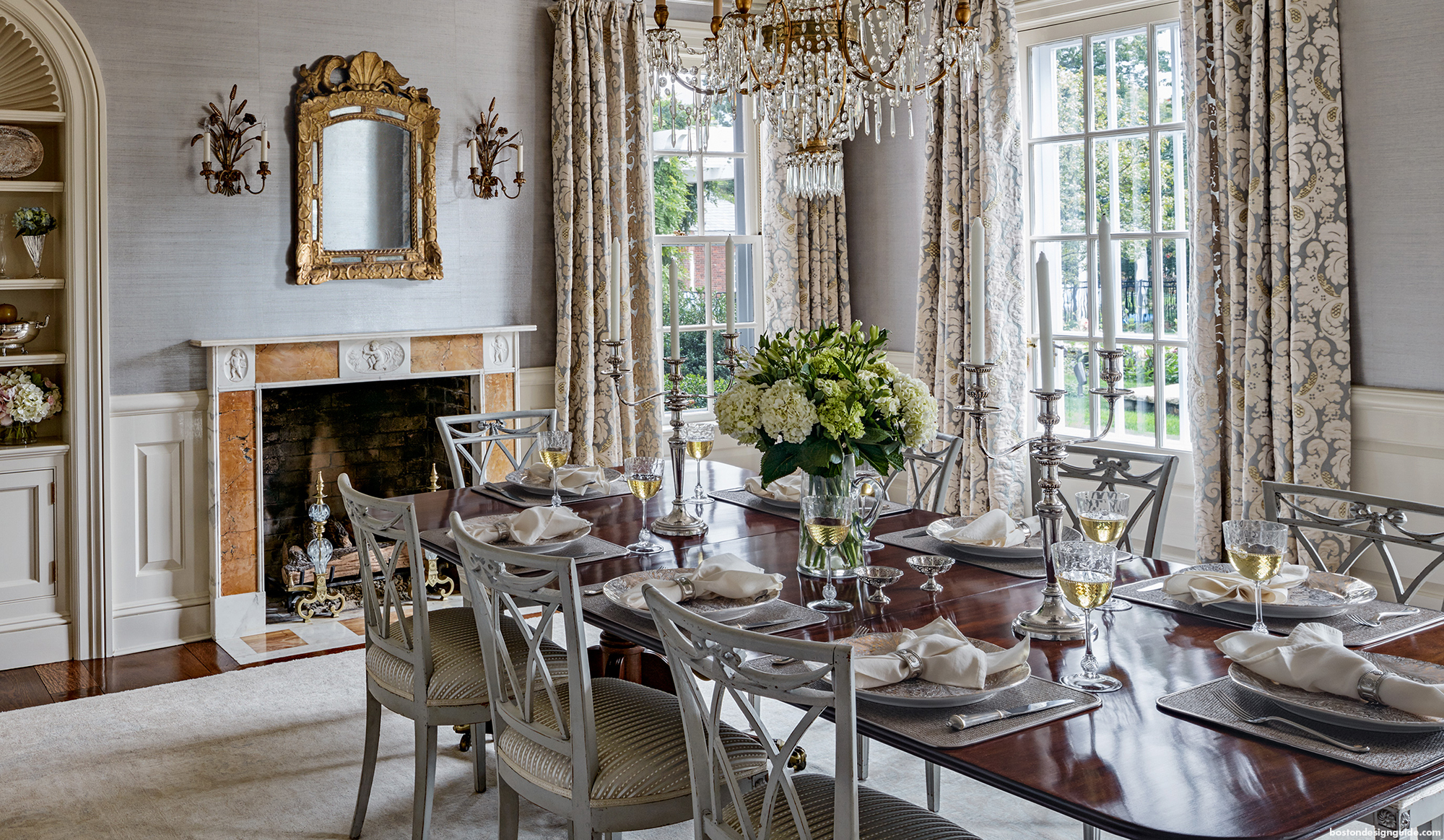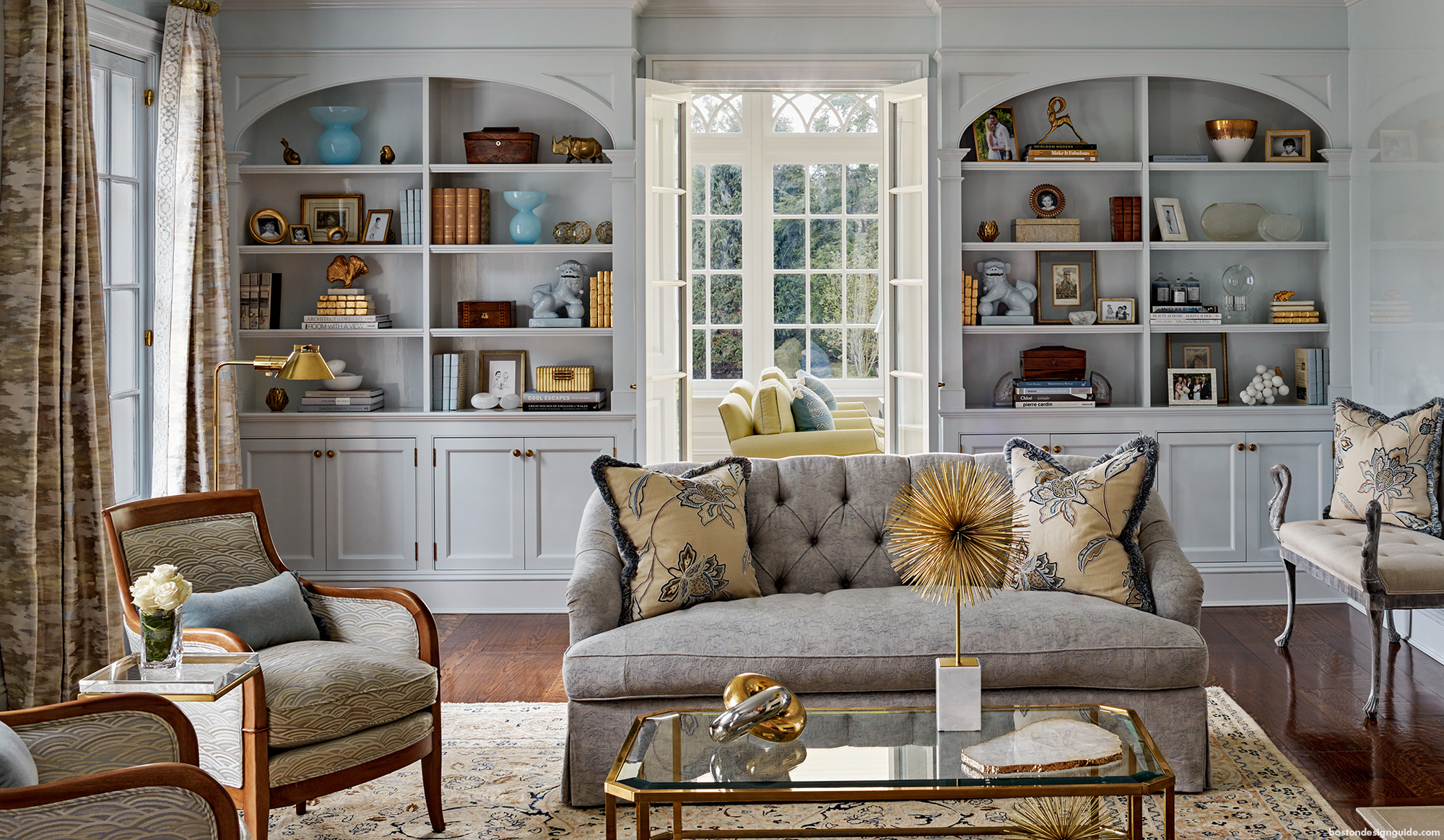 Learn more about Charles Hilton Architects and see more from this project here.