April 18, 2017 | Carly Stewart
Bringing the culinary arts to the heart of the island's historic district, the 1850s building on Federal Street was acquired by Remain Nantucket and leased to Joy and Greg Margolis. The building required a complete repair with an addition to the kitchen and dining room due to its existing condition. Nantucket Looms' design team of Liz Winship and Mary Beth Ferro worked closely with the architects and contractors. This collaboration would blend the historic integrity of the neighborhood with the practical, code-driven requirements of a multi-functional space for learning cooking and, yes of course, eating.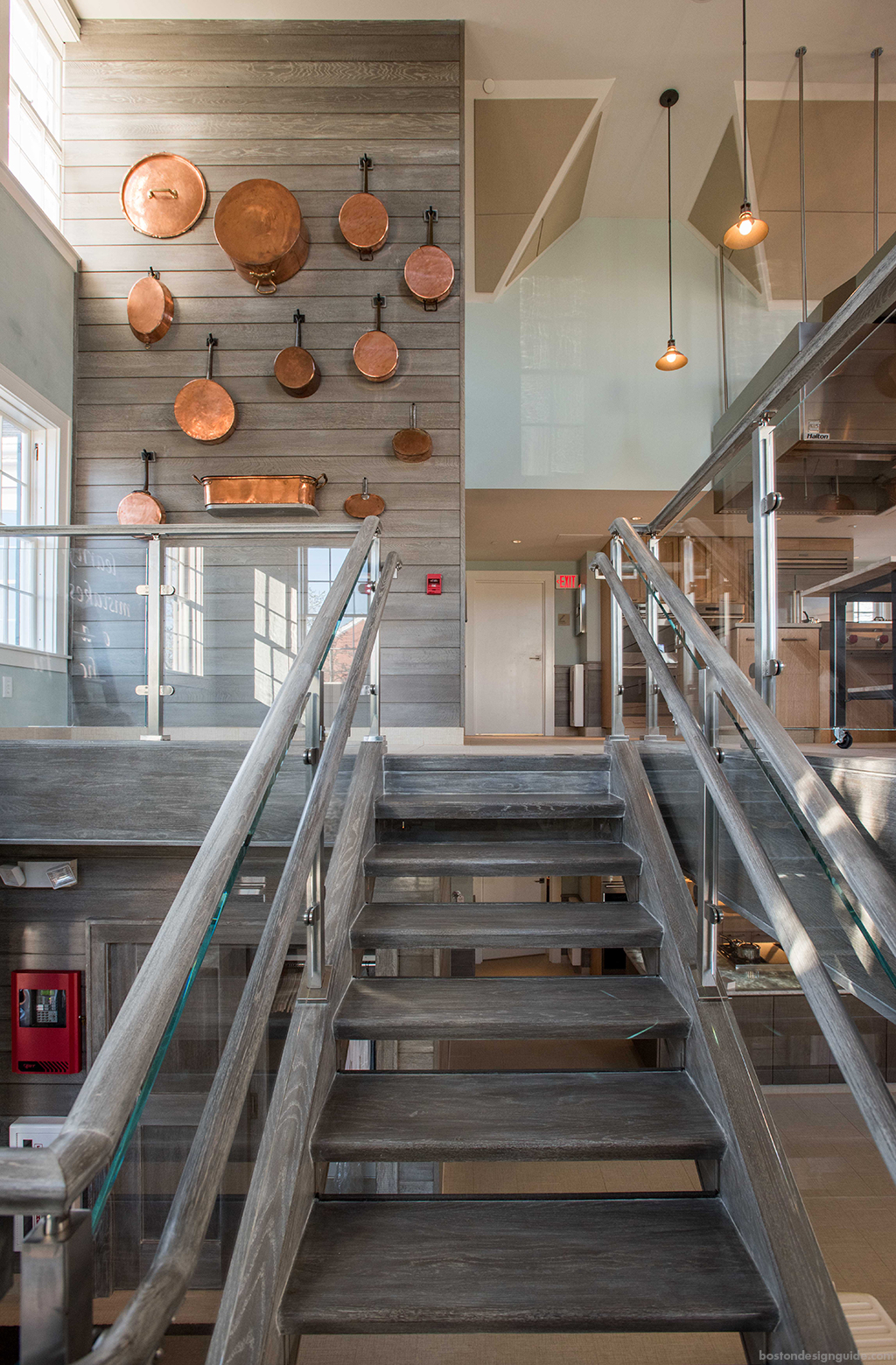 Photo by Barbara Clarke
The Looms' "cottage style" design trademark was used to re-craft the ground floor café, first floor demonstration kitchen/event space and second floor culinary school and dining room. Colors, textures and lighting styles compliment the three floors with varying functions accompanied with inspiration driven by Nantucket's unique land and seascape.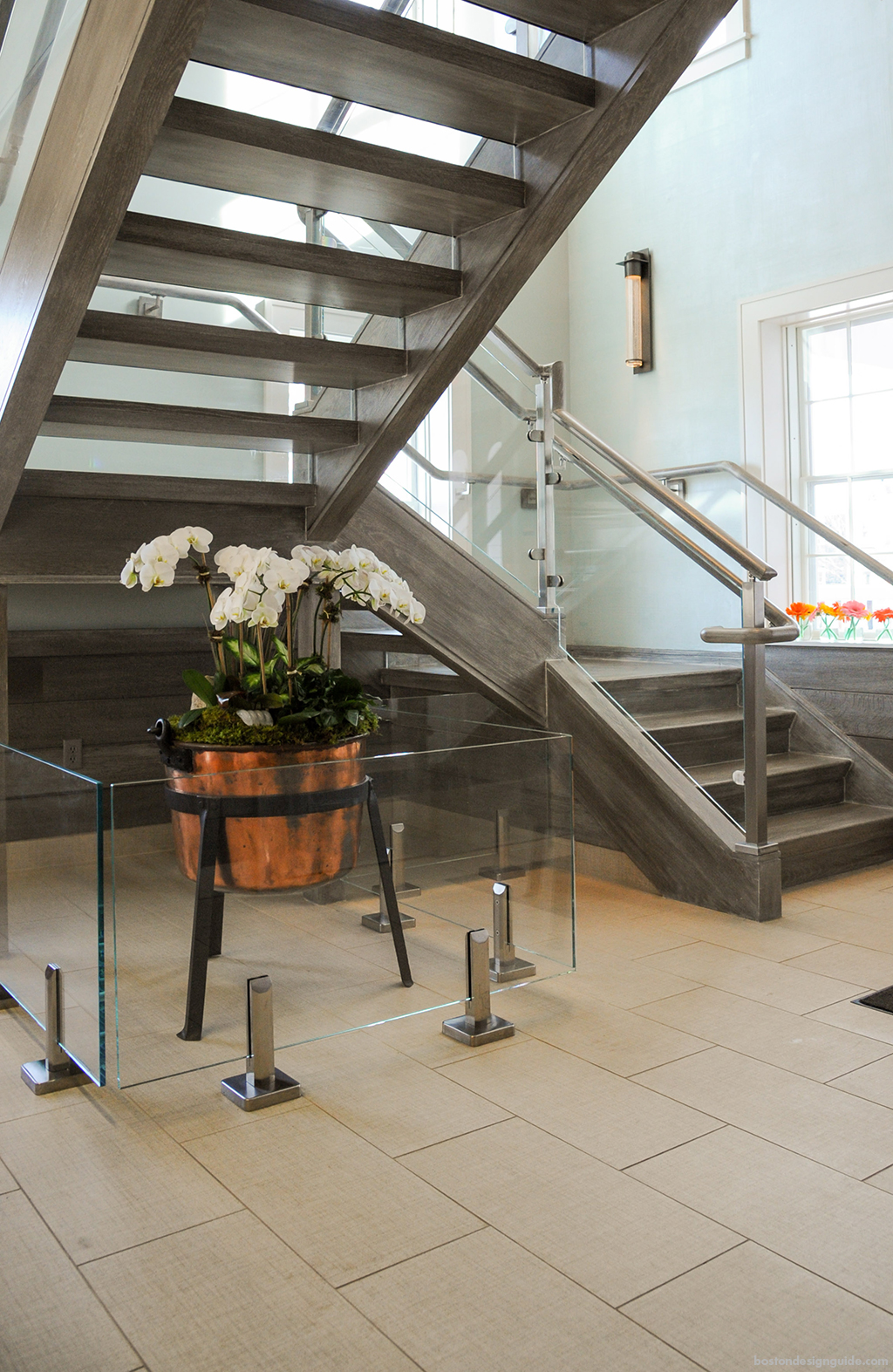 Photo by Barbara Clarke
A statement glass staircase to connect the first and second floors was incorporated as the centerpieces of the design scheme to open the building with lighting. Glass risers and side panels are complemented by the gray wash over reclaimed oak treads and handrails.
Corner Table Café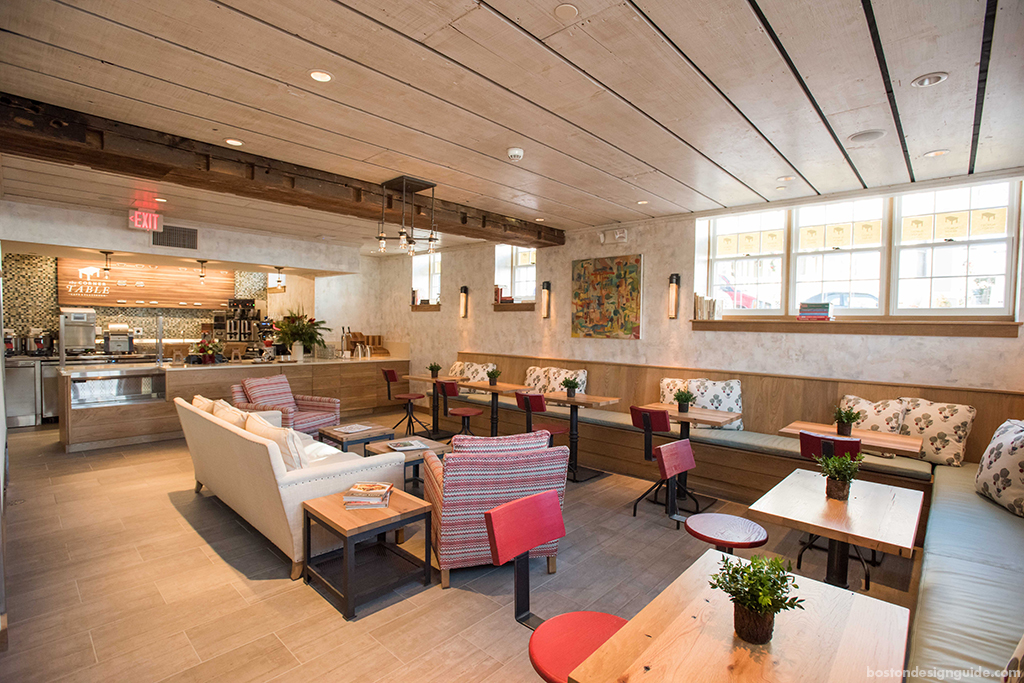 Photo by Barbara Clarke
The Corner Table Café combined muted hues mimicking Nantucket's natural land and seascape with local favorites, like Nantucket Red. Rip Tide Finishes painted the decorative walls with cream, gold and silver colors surrounding the wood from the original building.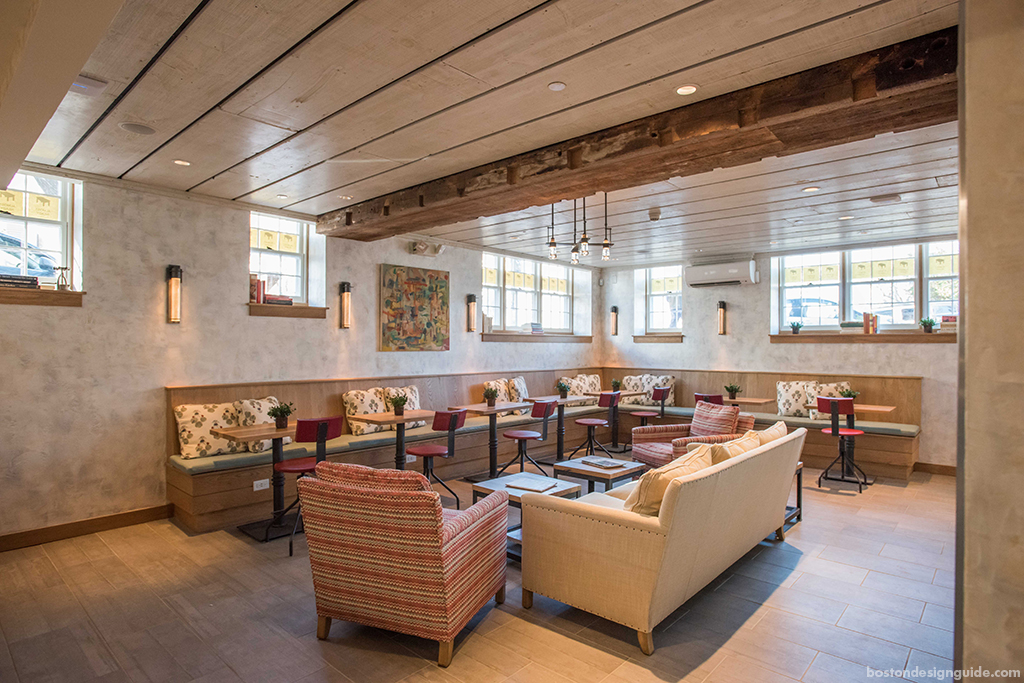 Photo by Barbara Clarke
Demonstration Kitchen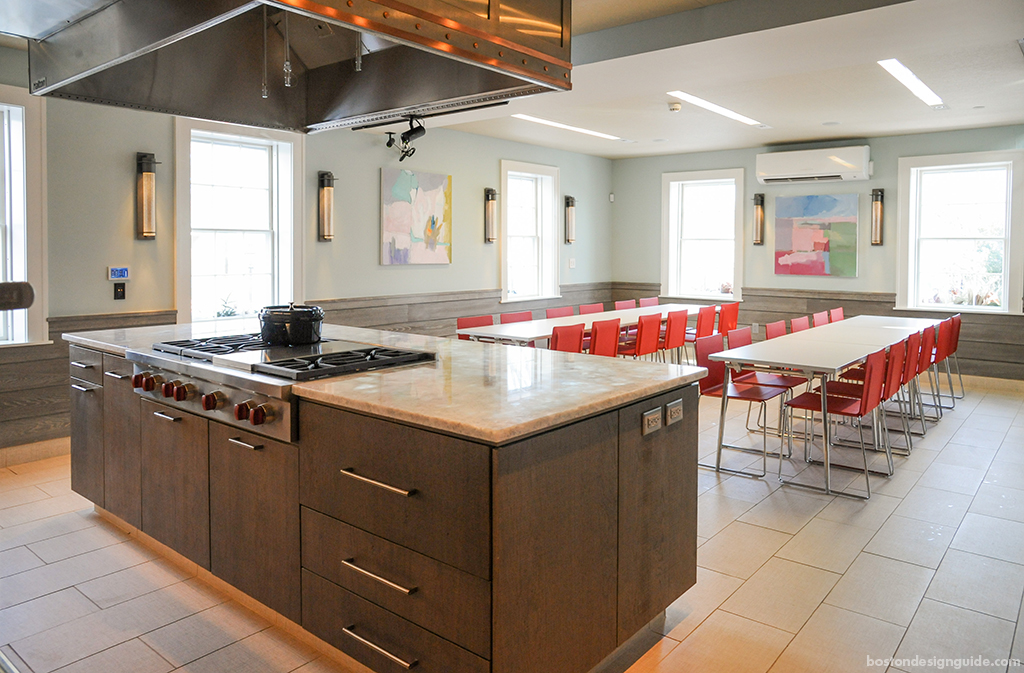 Photo by Barbara Clarke
The large center island works as the focal point in the kitchen with luscious sapphire blue and a glow casting from the lighting below.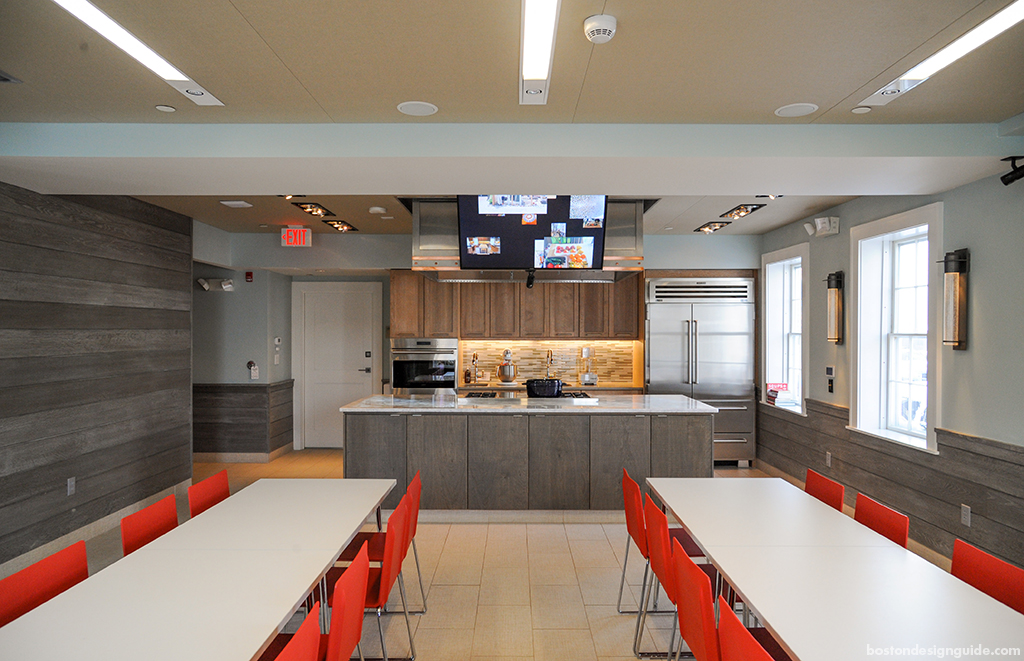 Photo by Barbara Clarke
Action Kitchen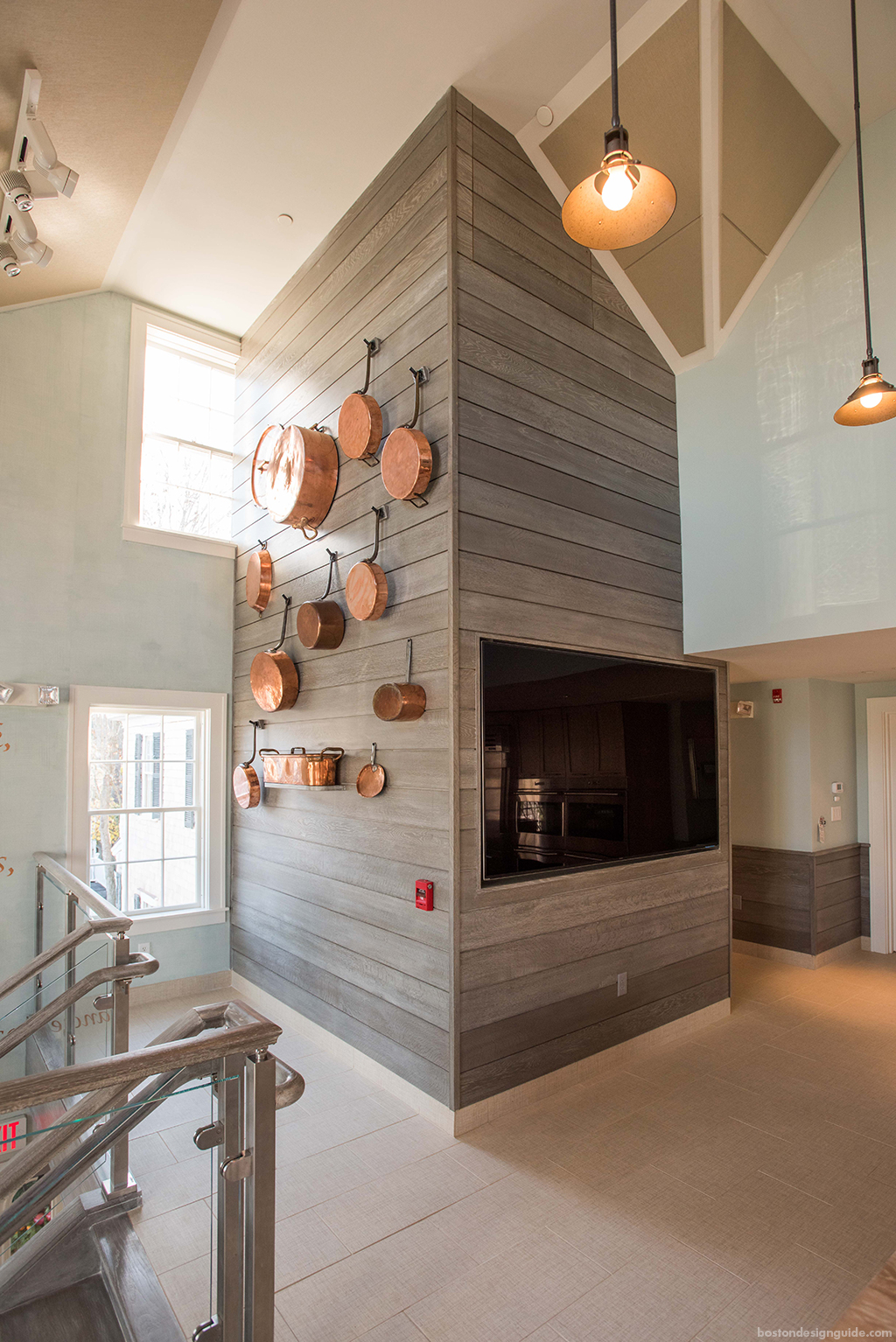 Photo by Barbara Clarke
The custom chandelier on the second floor is made of seeded glass cylinders to compliment the sconces found throughout the building. A display of antique copper pans adorns the grey wall.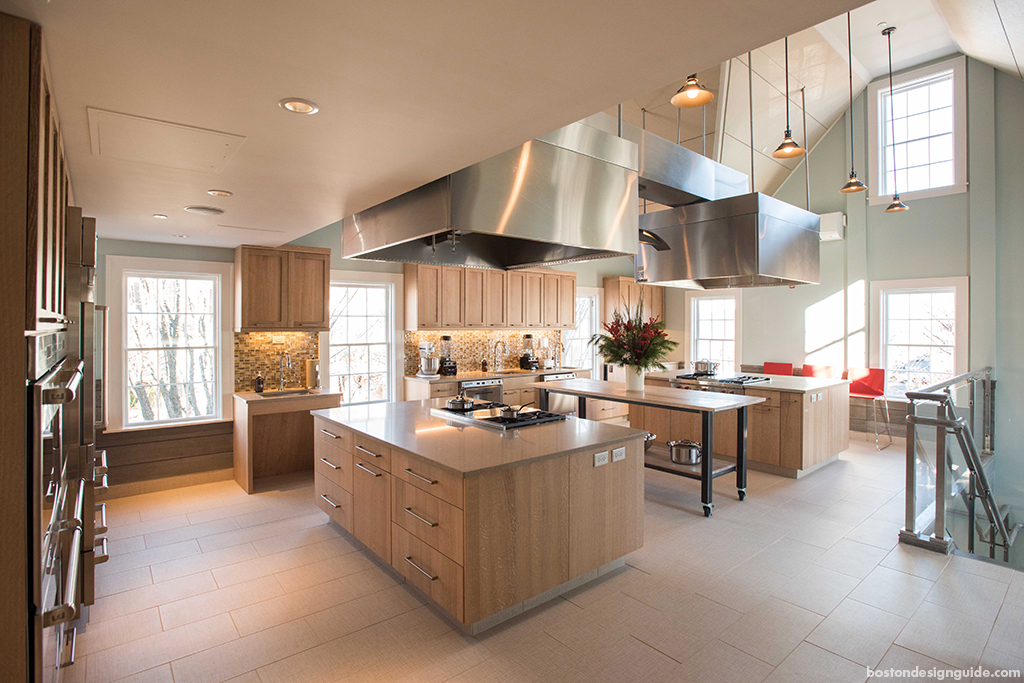 Photo by Barbara Clarke
A light green palette was chosen for the walls to keep the space bright and full of light. Housefitters assisted with the selection of cabinetry, tile and appliance.

Photo by Barbara Clarke
Dining Room
An intricate acoustical ceiling panel was designed to ensure that noise levels would not distract the rest of the building. The panels are covered with a metallic acoustical fabric, which balances the workspace sound.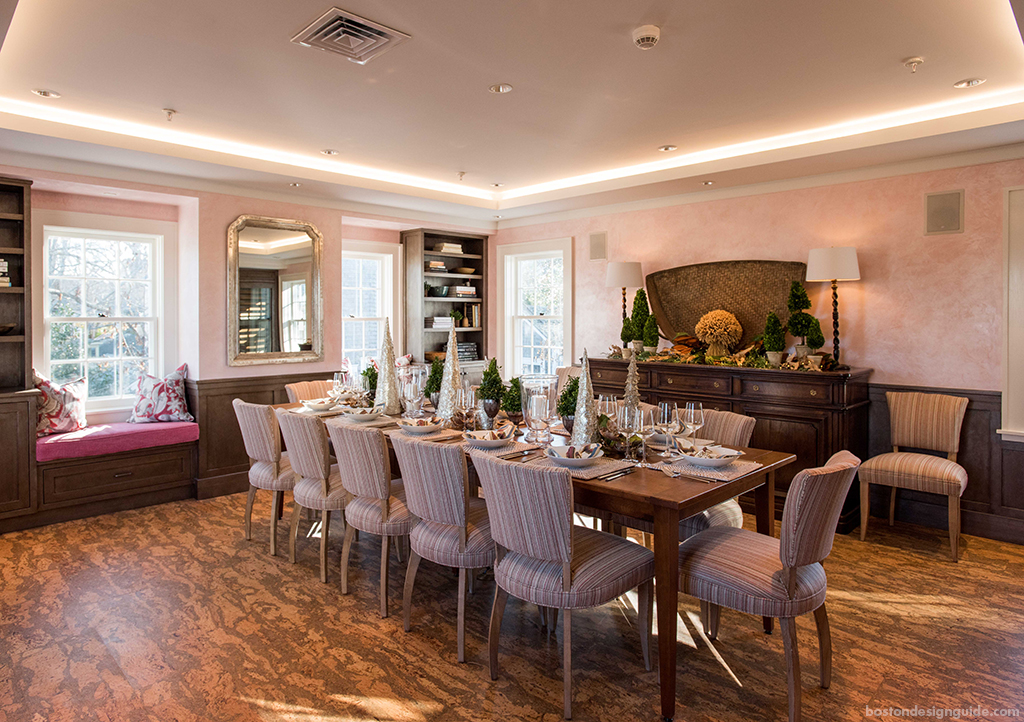 Decorative painting by Rip Tide Finishes; Photo by Barbara Clarke
The pale pink Venetian plaster walls and warm brown custom paneling with a silver finish bring a touch of elegance to the dining room. A cork floor is featured to help control the sound during multiple events taking place.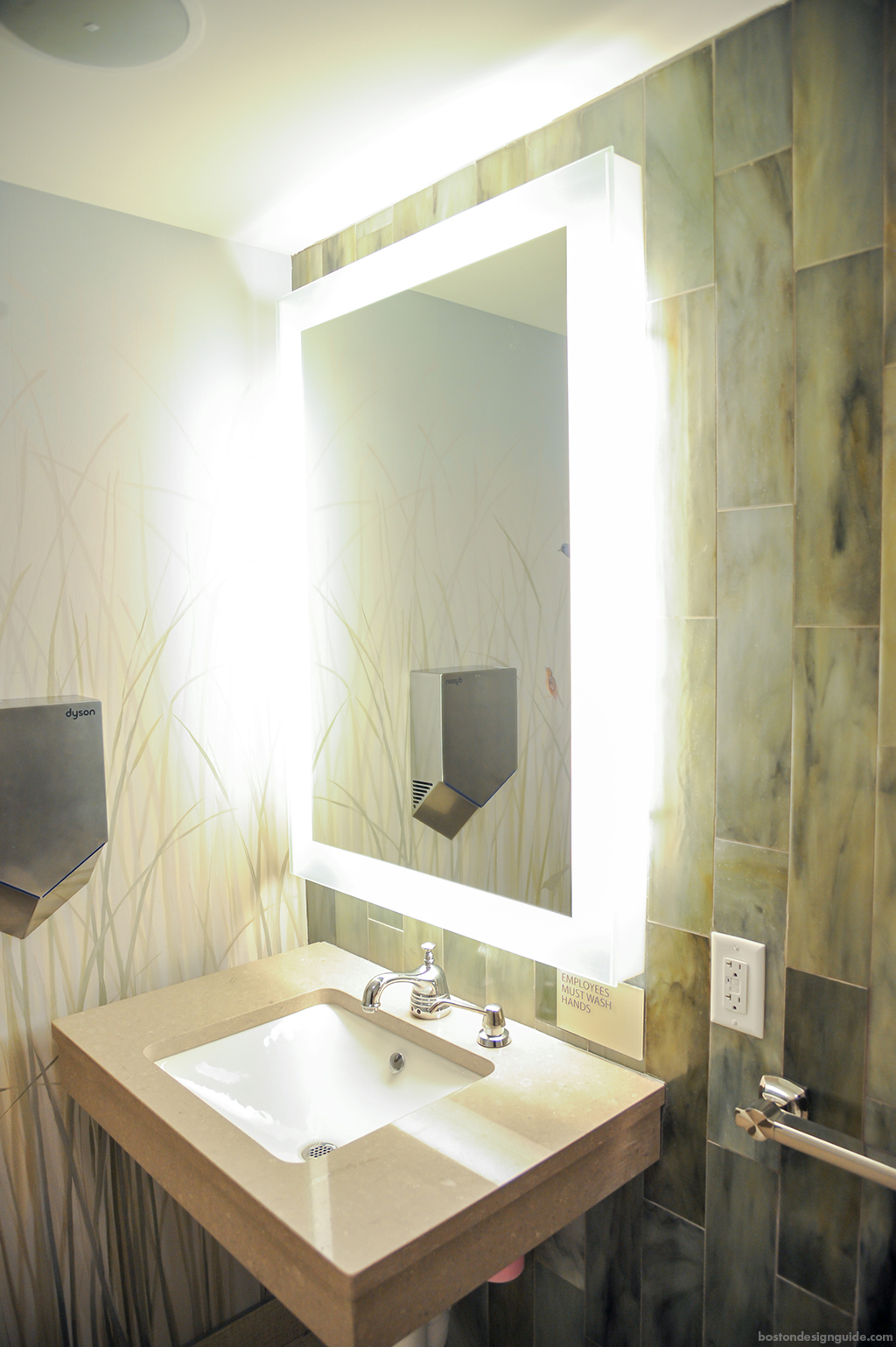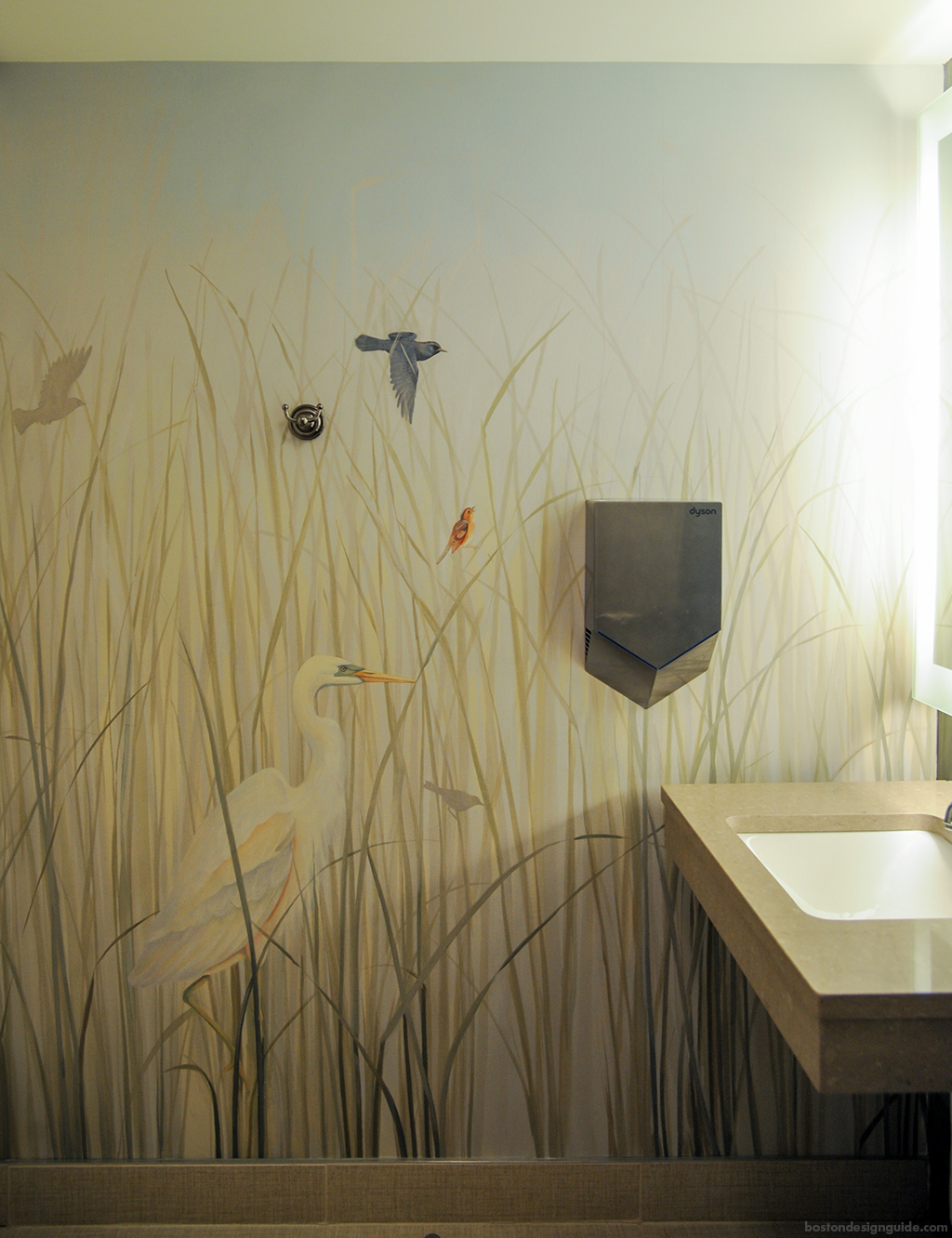 Bathrooms with custom mural wallpaper by Audrey Sterk; Photo by Barbara Clarke