May 21, 2018 | Sandy Giardi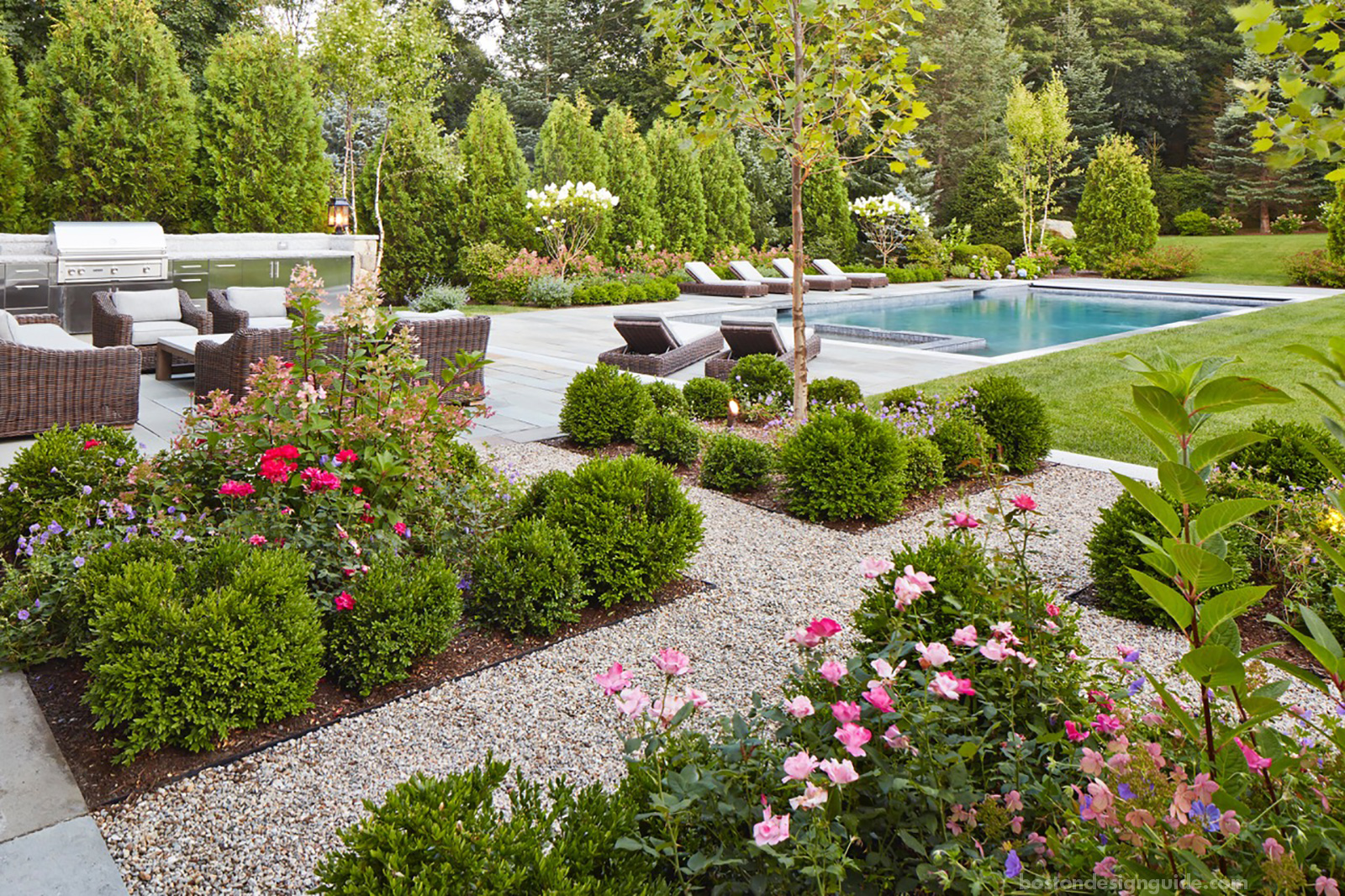 Thanks to a Blade of Grass, a family in Weston can feel like they're on vacation on their very own property—they simply have to step outside.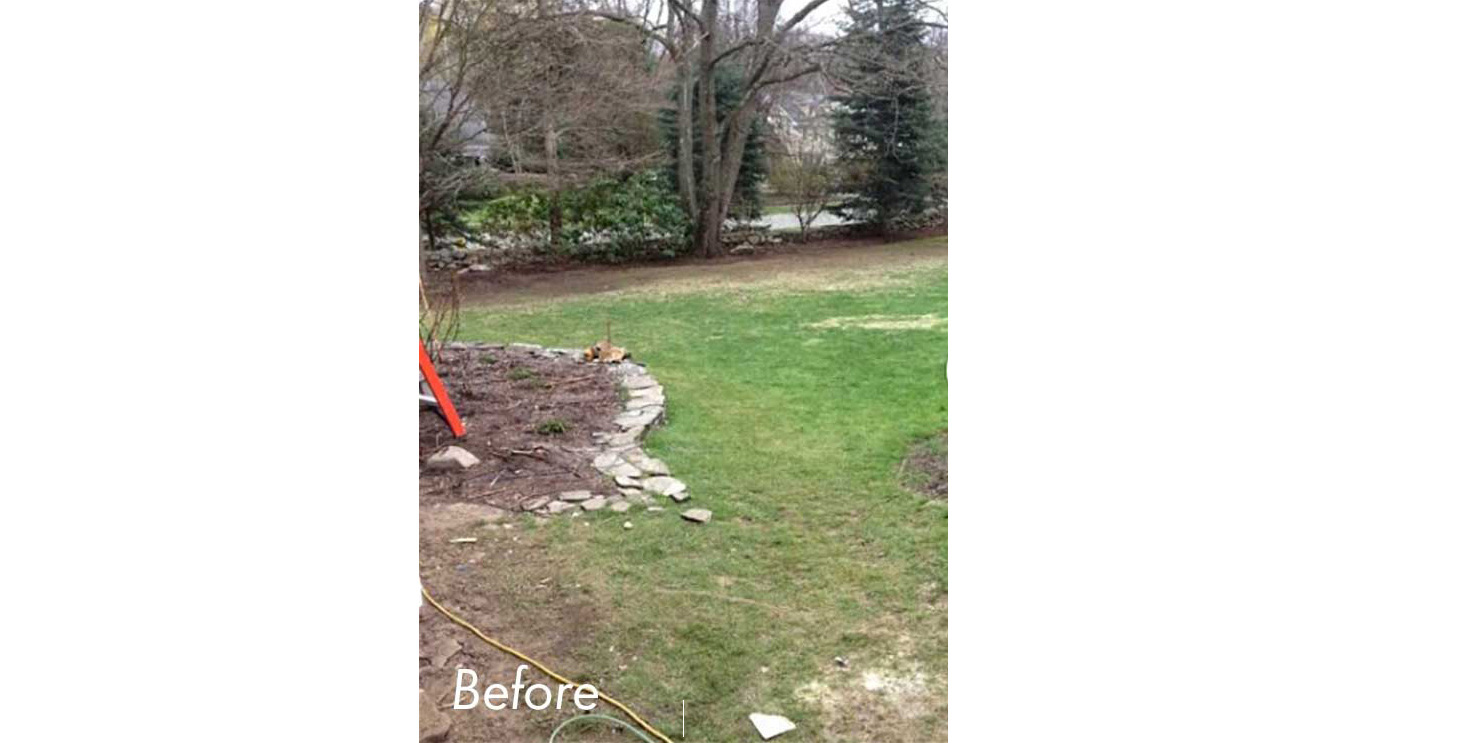 The award-winning Boston landscape design, installation and maintenance firm transformed a nondescript backyard into an elevated playground. Instead of a slide, swings or monkey bars, this inspired landscape design features generous bluestone paving, an outdoor kitchen, a fire pit and a sparkling pool and spa—all great reasons to head outdoors.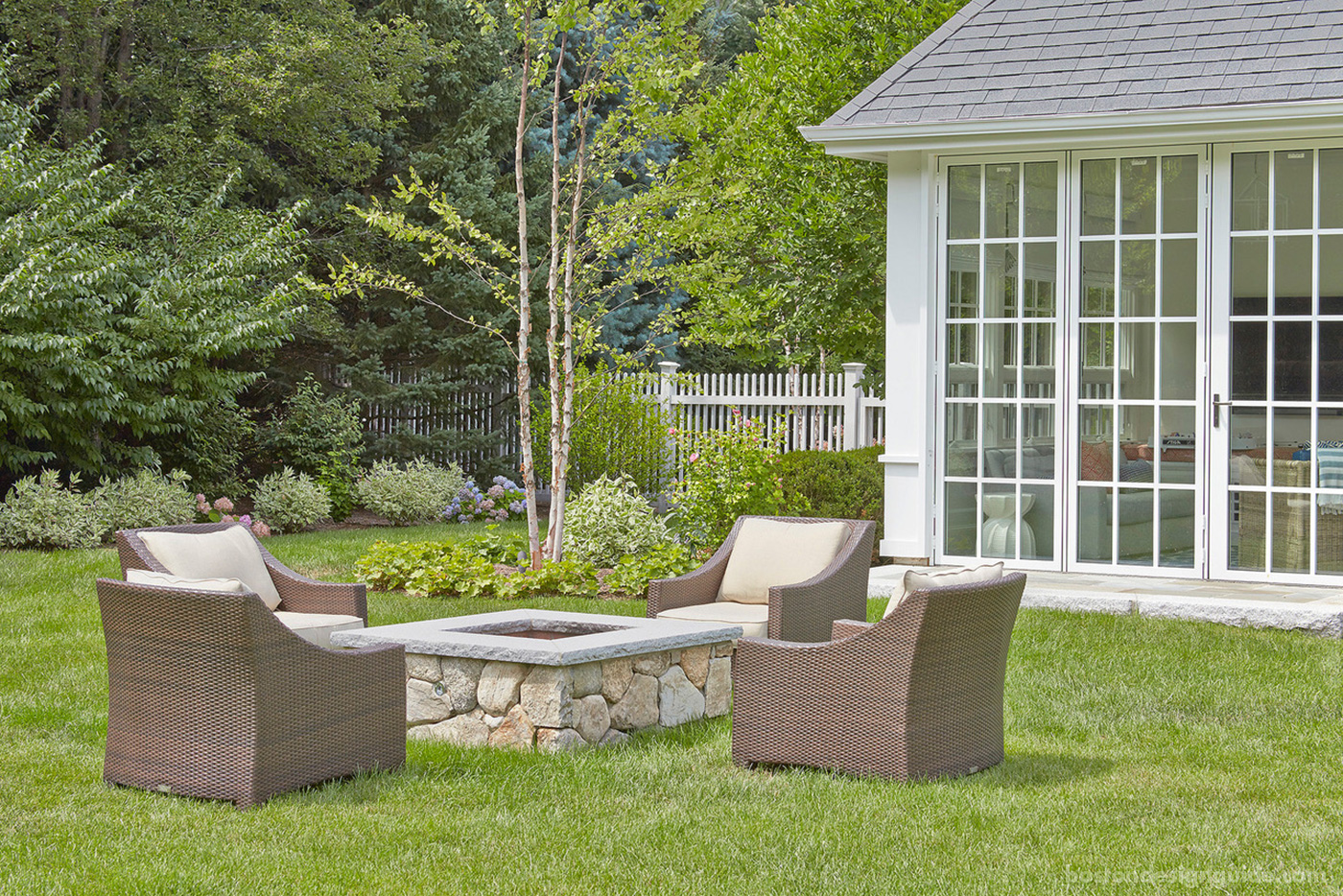 The pool and spa are the focal point of the terrace and garden, and perpendicularly aligned to offer a long view from the home and accentuate the depth of the grounds.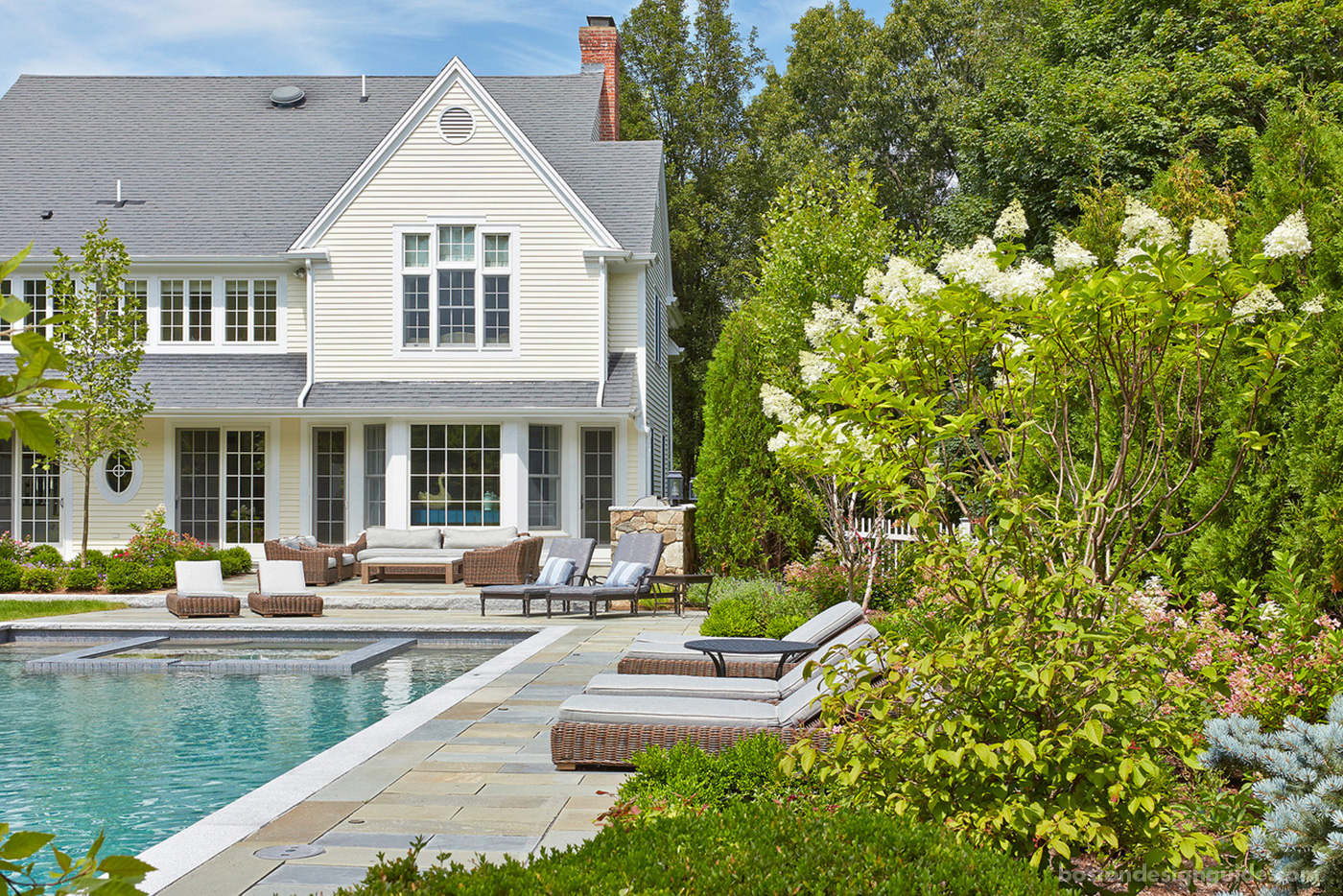 Bountiful blooms partitioned by pea stone gravel soften the hardscape, creating a lush, multilayered bower setting sure to bring the residents hours of enjoyment.
"After" photographs by Charles Mayer