April 1, 2021 | Marykate Forte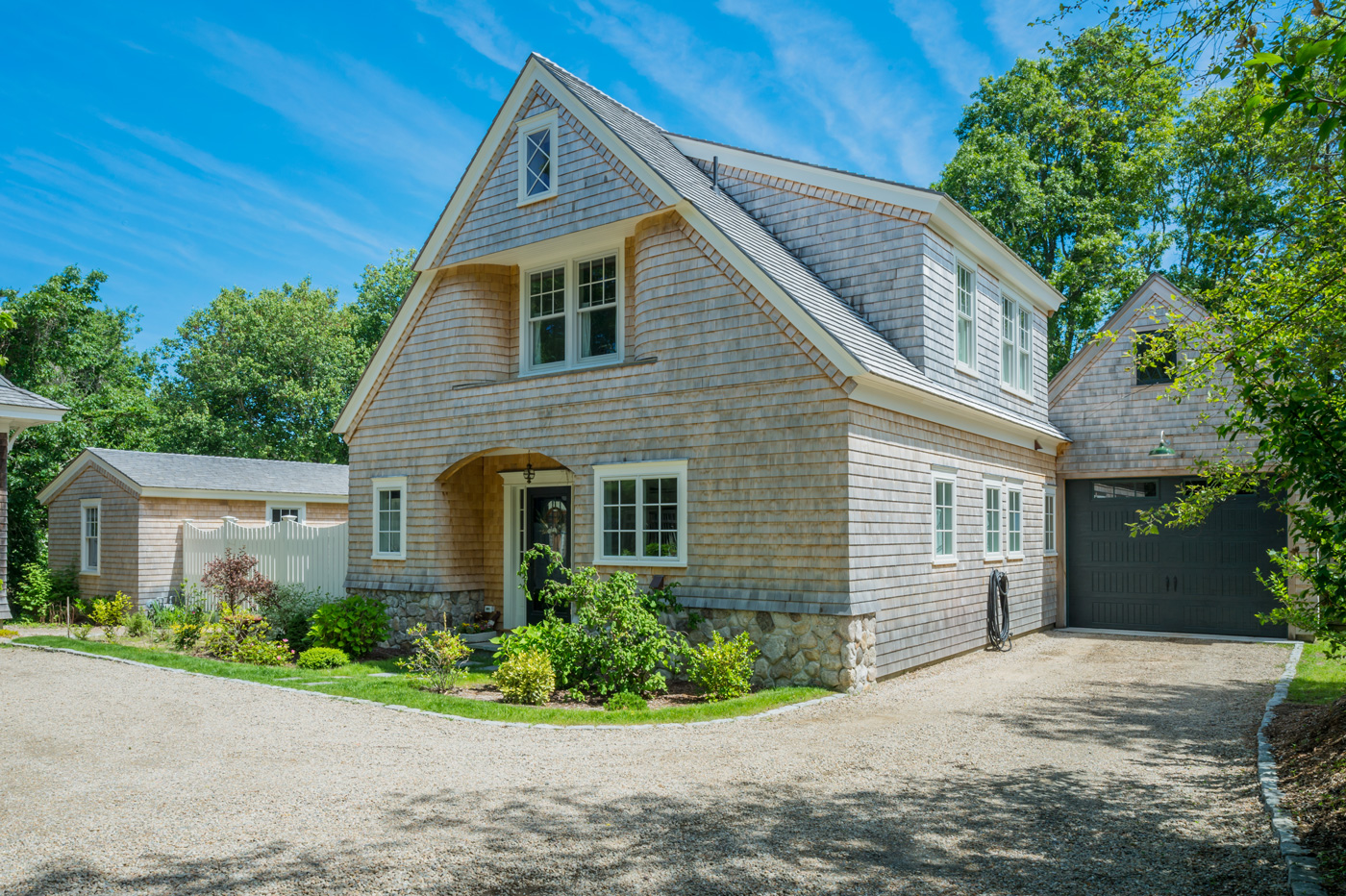 A Cape Cod home gets a fresh new vibe and space for the whole family.
To accommodate their ever-growing family, which includes grandchildren, the homeowners felt it was time to update their summer cottage and expand the kitchen and living room. "We tried to use the exposed beams and elements of what was already there," says Jennifer Birnstiel, principal of ArchiPlicity, an architectural design firm, who was contracted by the homeowners to execute the renovation.  Inspired by the architecture of the late 19th century, the couple wanted the updated spaces to evoke classic cottage styling with Victorian elements. Designing a kitchen that emulated the cottagey Shingle Style exterior continued the theme inside.
Rather than tearing the one-story U-shaped house down, Birnstiel preserved two-thirds of the existing structure, removing only one side of the house to create a two-story addition that includes a master suite. This was part of a larger renovation project that also included transforming the rest of the house and adding a boathouse.
Originally a modest cottage, the renovation added on a total of 1730 square feet, creating two bedrooms, a bathroom, laundry room, powder room, and master suite with a roof deck. The home's exterior was overhauled to create Shingle-Style elements including a recessed curved shingle window above the entrance.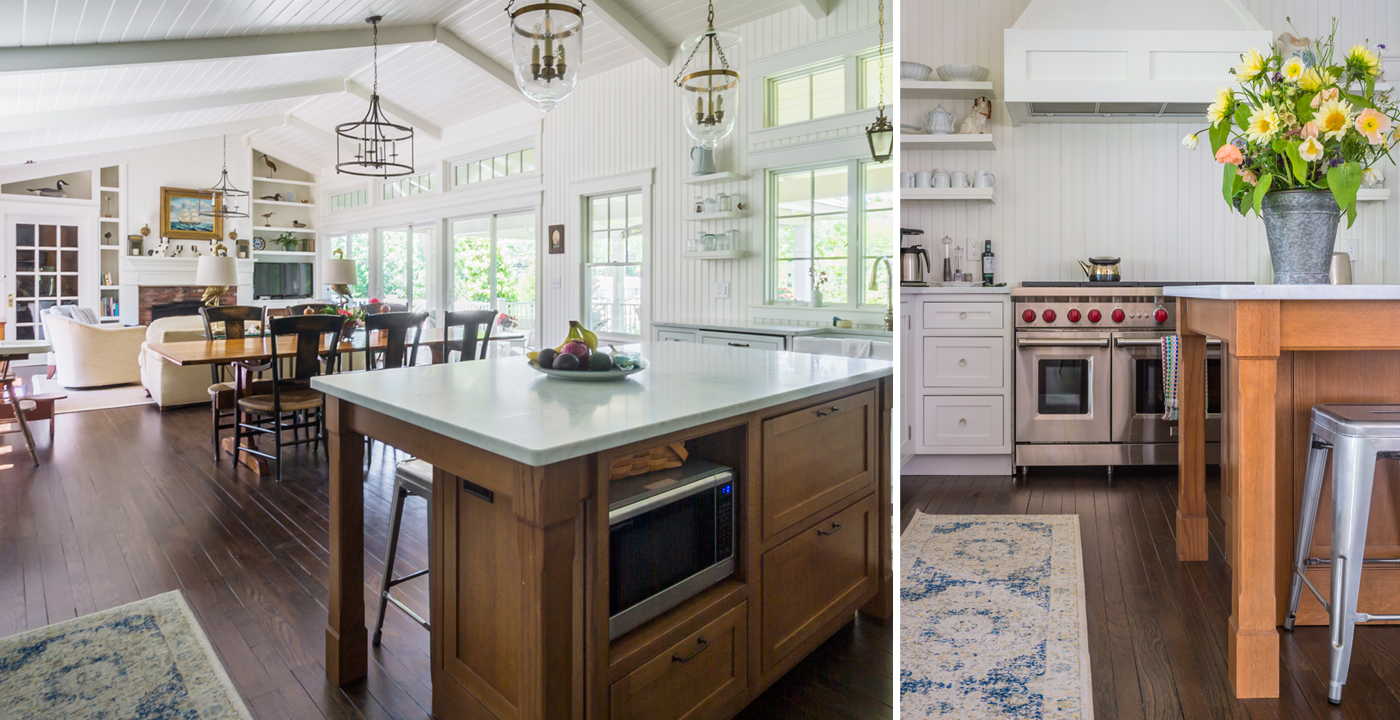 The white cedar Shingle Style exterior served as inspiration for the interior, what Birnstiel calls a vintage-inspired kitchen, that incorporates beadboard and marble, materials used in the early 1900s when the Shingle Style was first designed. "Creating a shingle-style look on the outside changed the feel of the house without eliminating what was there," says Birnstiel. "And my clients wanted to carry that look inside." With an abundance of natural light, the kitchen is light and fresh, creating an inviting environment that is informal and open. Marble countertops and hanging pendant lights update the space without overwhelming it and adding new square footage for a pantry adjacent to the kitchen provides additional storage.
"I'm very happy with the way the house turned out and how it fits in the landscape," says Birnstiel. "It incorporates the existing house without taking away from what was already there."
For more information, visit https://www.archiplicity.com.