August 29, 2017 | Sandy Giardi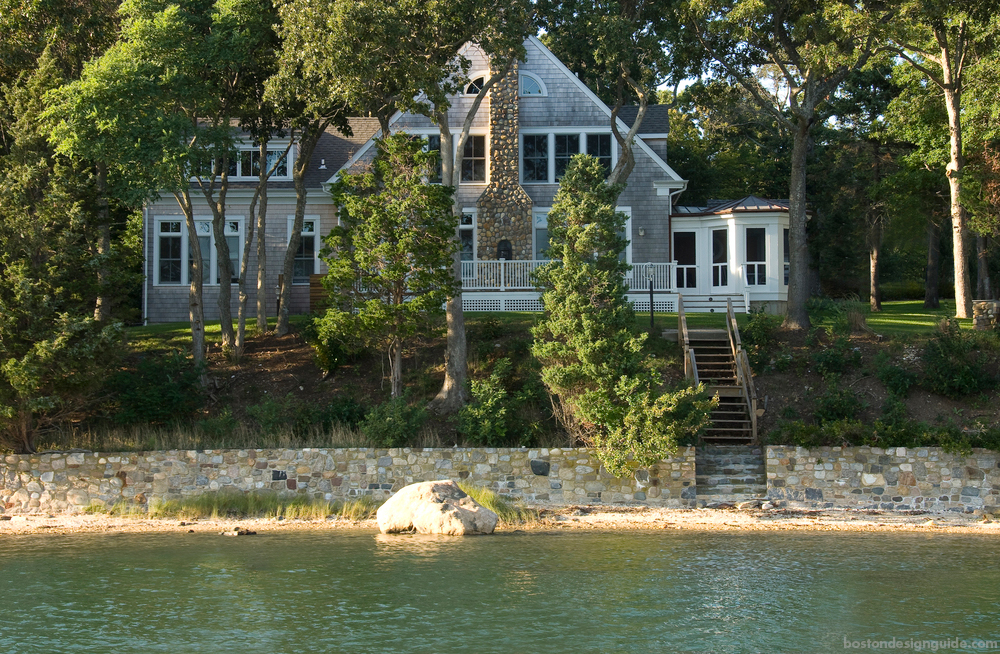 Summer Homes & Style:
Family Retreat
Foley Fiore Architecture gave a multigenerational family new reason to descend on coveted Ram Island, New York, when they replaced a dilapidated cottage with a lively and lovely new vacation home overlooking Coecles Harbor. The traditional Shingle Style has a pronounced waterside gable, a lengthy deck and a coastal casual vibe that resonates from the weathered grey patina of the shingles wrapping its exterior.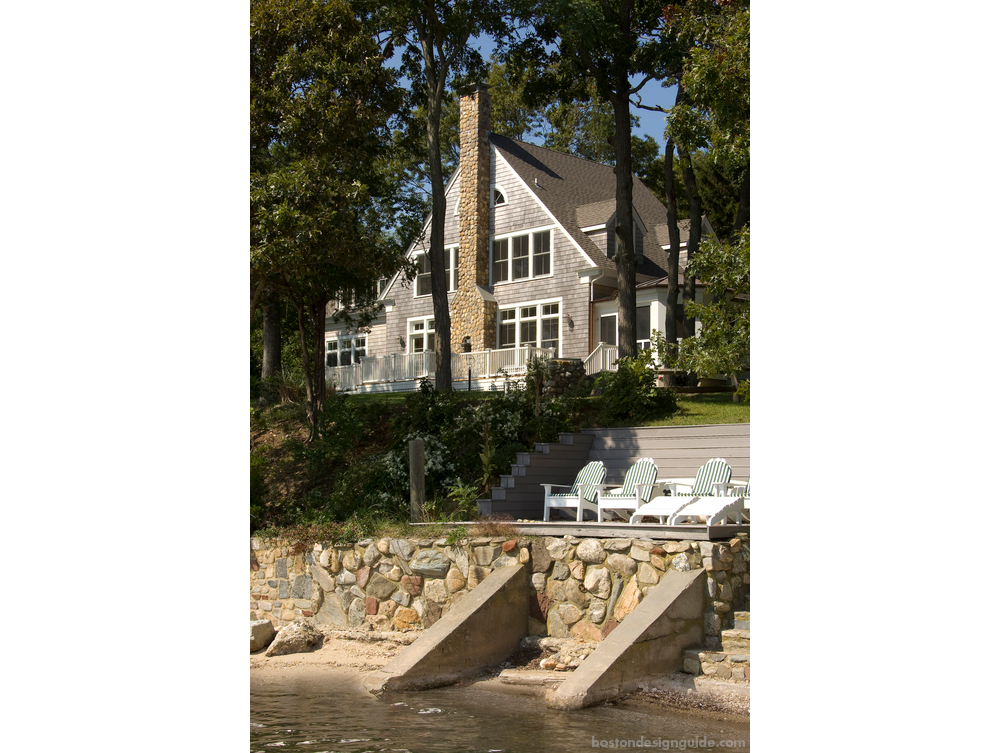 Cues from the site drove the architects' design. With its wide facade and linear floor plan, the home makes the most of the narrow strip it occupies and frames the virtues of its unspoiled vantage known for its nature preserves and quiet moorings. A cobblestone chimney with a recessed exterior niche adds further interest to the southern side. The feature contains a brass ship lantern—a family heirloom—as if to symbolically light the way. The whole is a charismatic—and magnetic—getaway that draws family members from all parts of the country.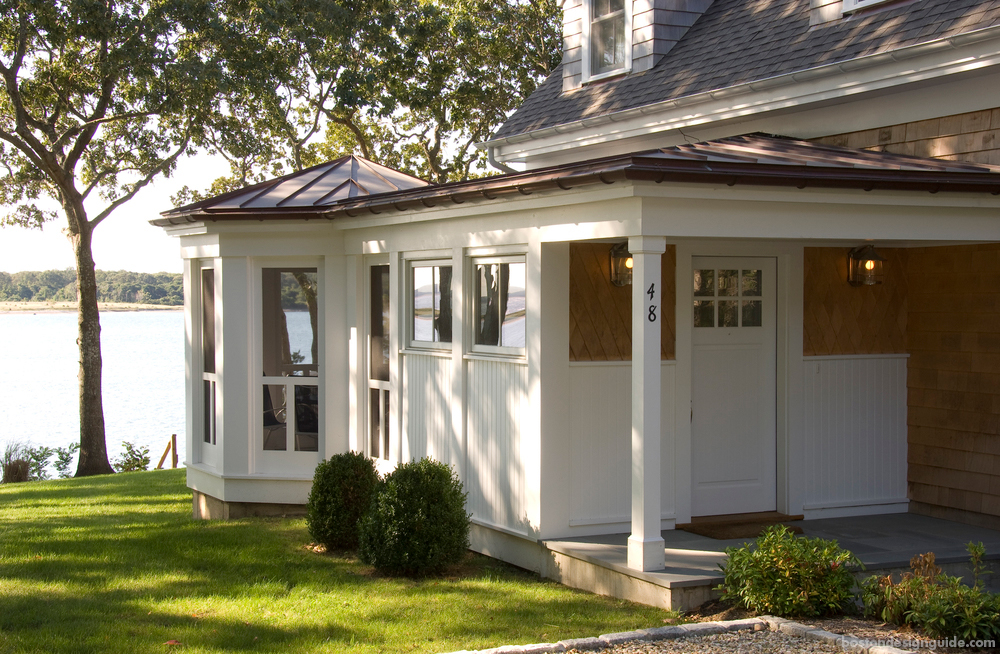 The home's design, which includes a circular screened porch, ushers in the inlet's extraordinary views, creating an indoor/outdoor connection and drenching the interior spaces with natural light.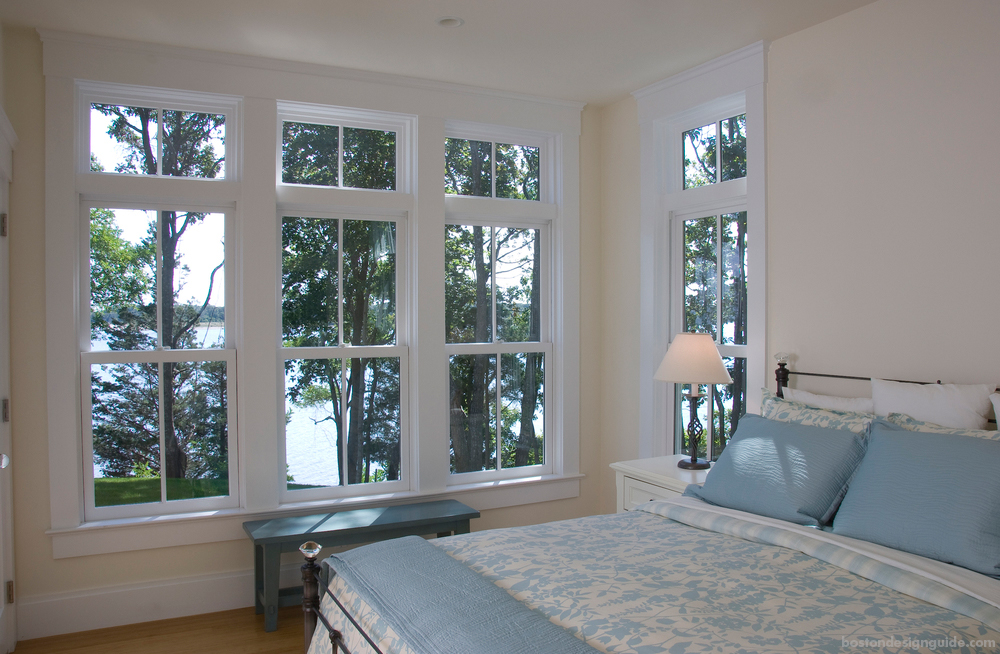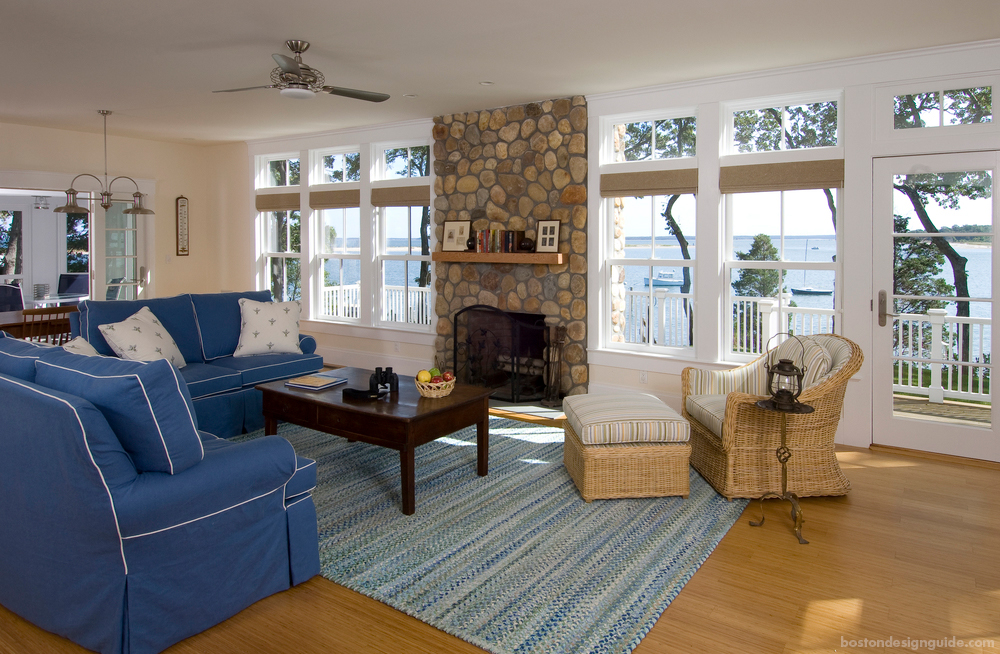 Relaxed interiors lend themselves to R&R and family time. Every inch of the 2700-square-foot plan is addressed and well utilized. With its head-to-head window seats, the landing doubles as a reading spot for two and even the master bath promotes shared time with its cushioned perch beside the sink.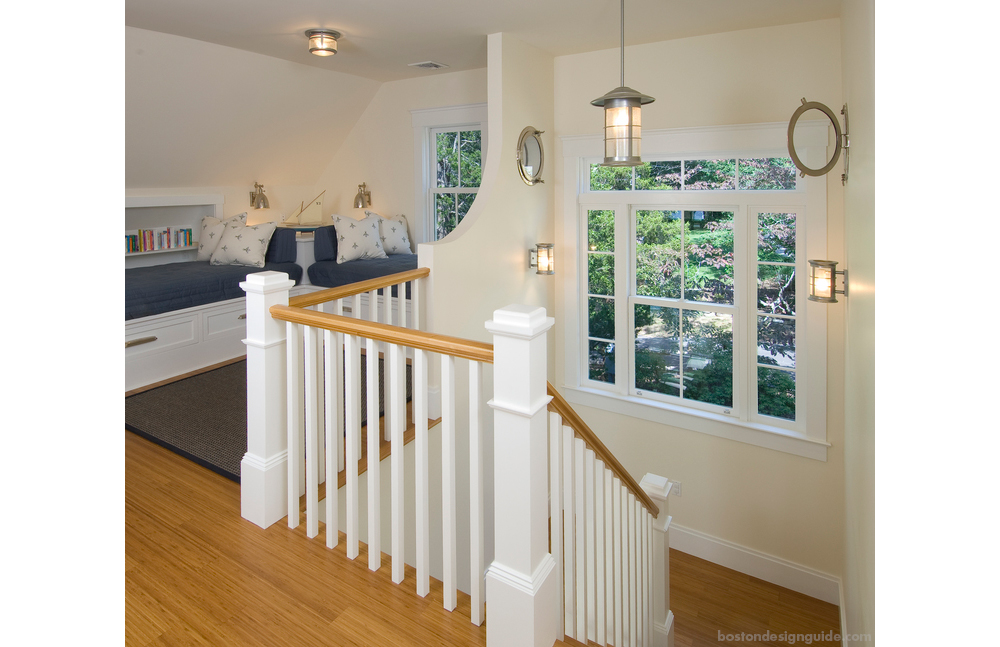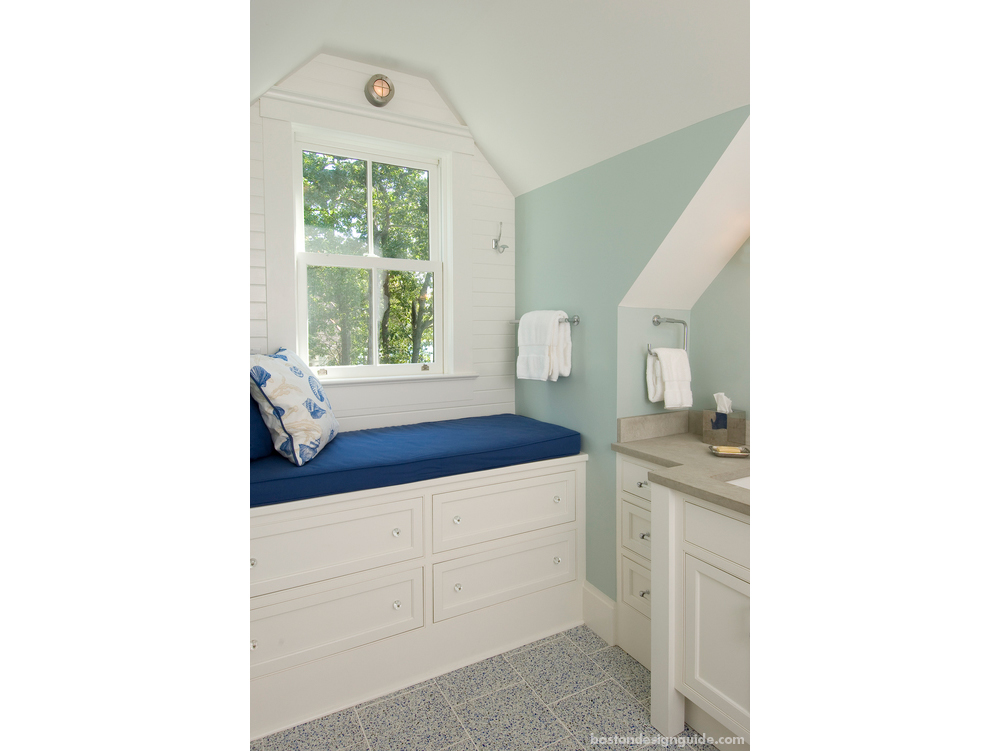 One occupant can read the news or make a plan for the day from the built-in seat while the other shaves, puts on makeup or blow-dries. Or, if you're using the space solo, you can sit a spell while your tub fills and bask in the views of the treetops.
Architecture by Foley Fiore Architecture
Photos by Elizabeth Glasgow Photography
See all Summer Homes & Style:
Seacoast Sophistication
Dedham Divots
The Maine Event
Killer Views
California-Style Dream
Bayside Gem