August 28, 2017 | Sandy Giardi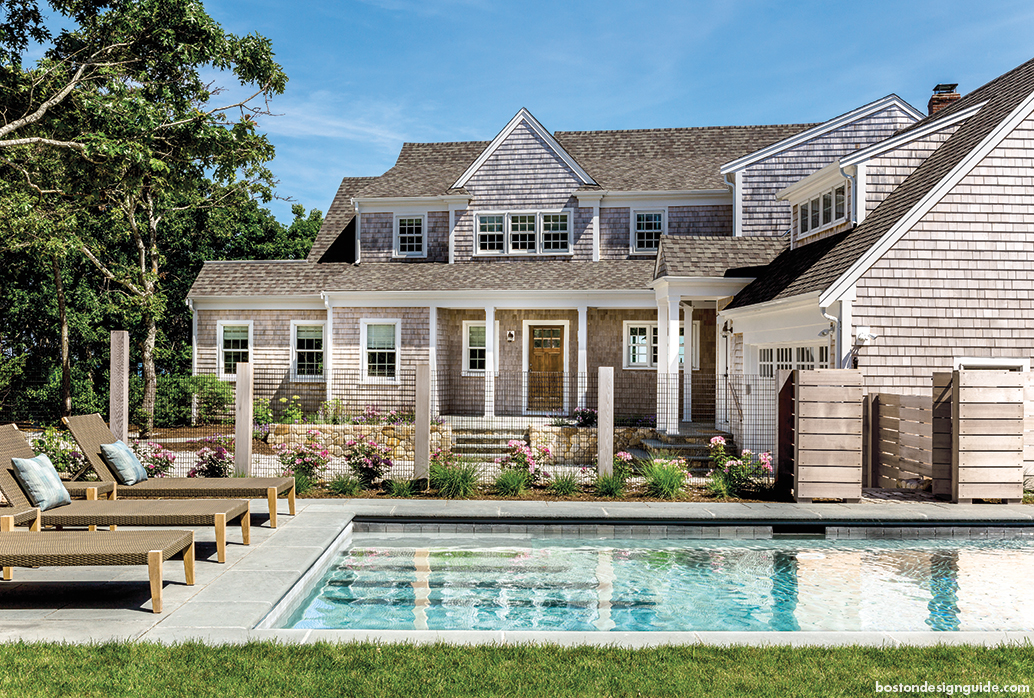 Summer Homes & Style:
Bayside Gem
When a client had the opportunity to transform the Brewster vacation home they'd been renting for years into a seaside getaway all their own, they turned to LDa Architecture & Interiors to make it personal and functional.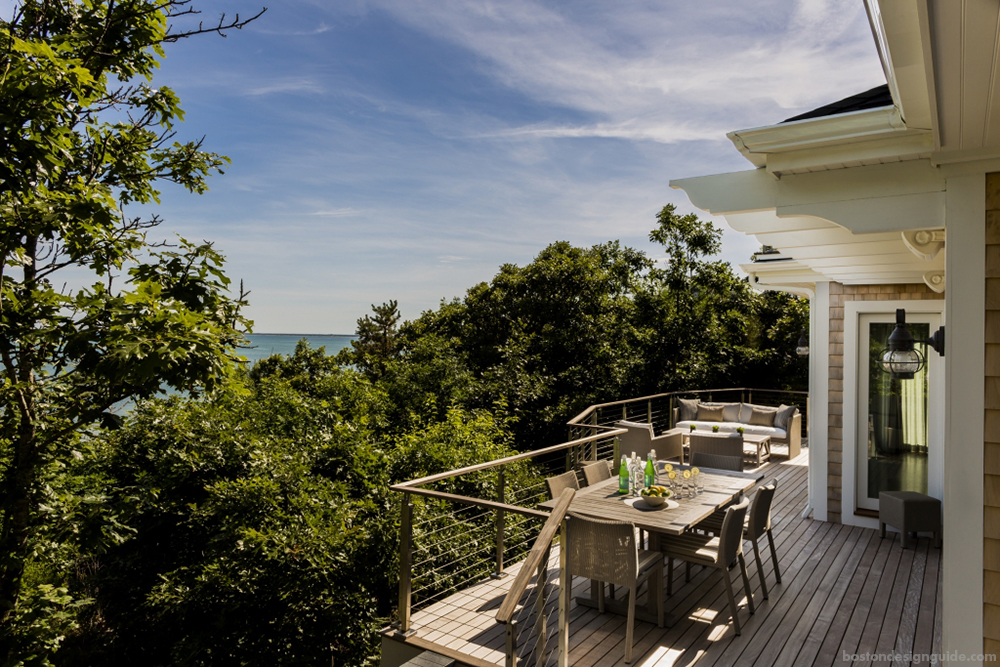 The opportunity presented the best of both worlds for a family of four—a familiar turf that was already full of memories and a fresh start. From a design standpoint, that was an advantage from the get-go, says principal Treff LaFleche of LDa Architecture & Interiors. The client had the benefit of "being in the house," and came to the process with "a sophisticated and informed basis of understanding." They knew the home's subtleties, not just in terms of how they like to use it or what they would improve, but also its weather and how "the sun moves around the house," the seasons, its flow and "how it sits in the neighborhood."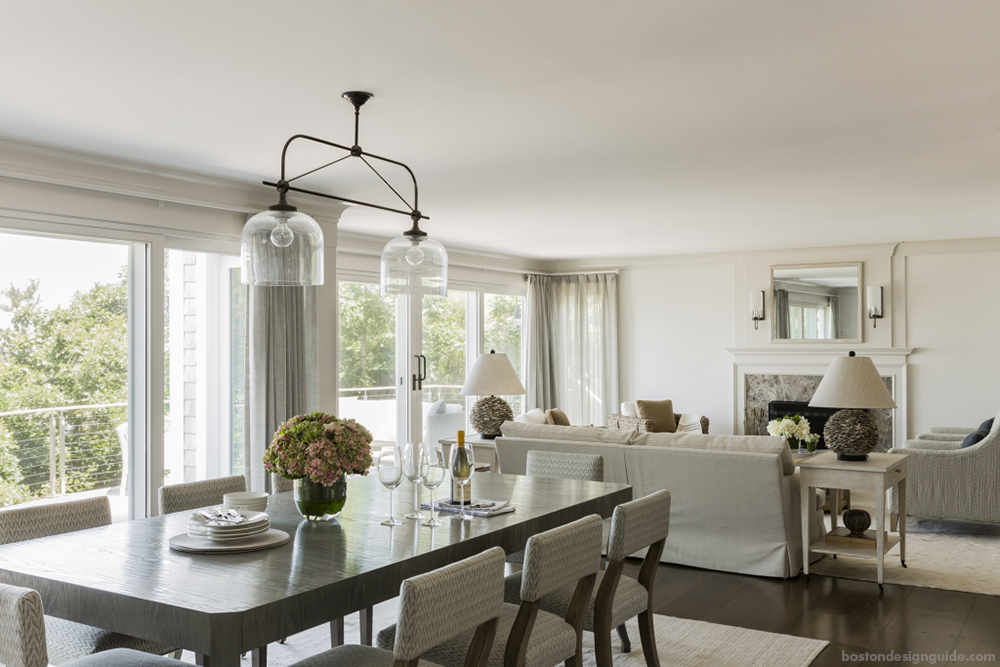 Together with Wellen Construction, they crafted an exquisite family refuge a stone's throw from the bay that's in tune with the architectural vernacular of its locale and captures unspoiled views of the natural environment. The moment you enter, the home's tidal vistas unfold, by virtue of oversized lift and slide doors. "We wanted to make sure that from the open kitchen/dining/family space you get an uninterrupted view of the dune and water beyond," says LaFleche.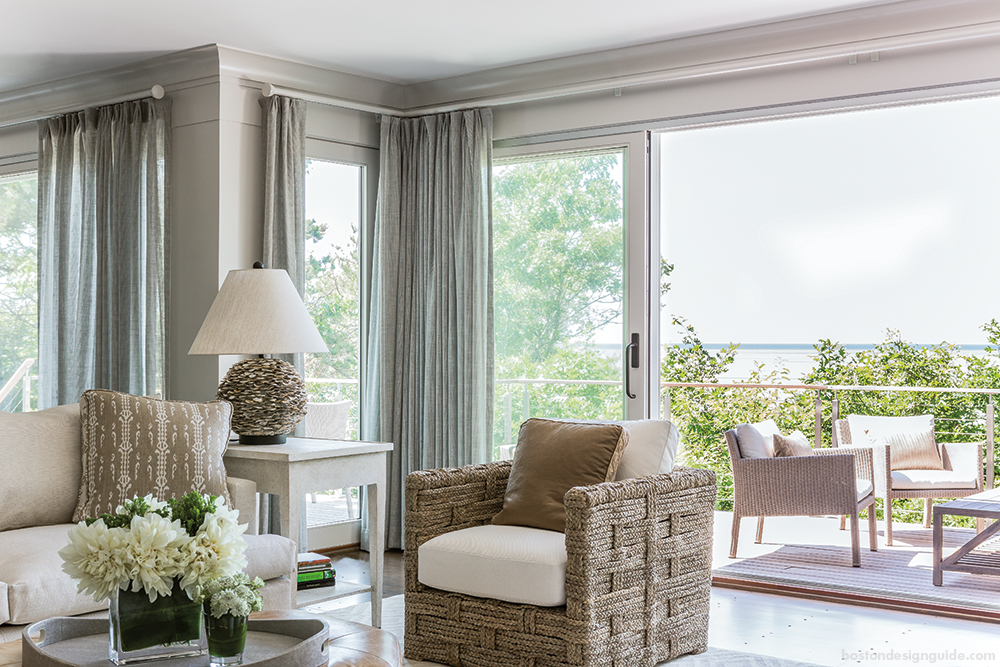 In the team's hands, a simple Cape cottage that was built in the early 1980s entered a new era with new sensibilities; it was renovated with the "highest level of detail and quality," says owner Charlie Gadbois of Wellen Construction.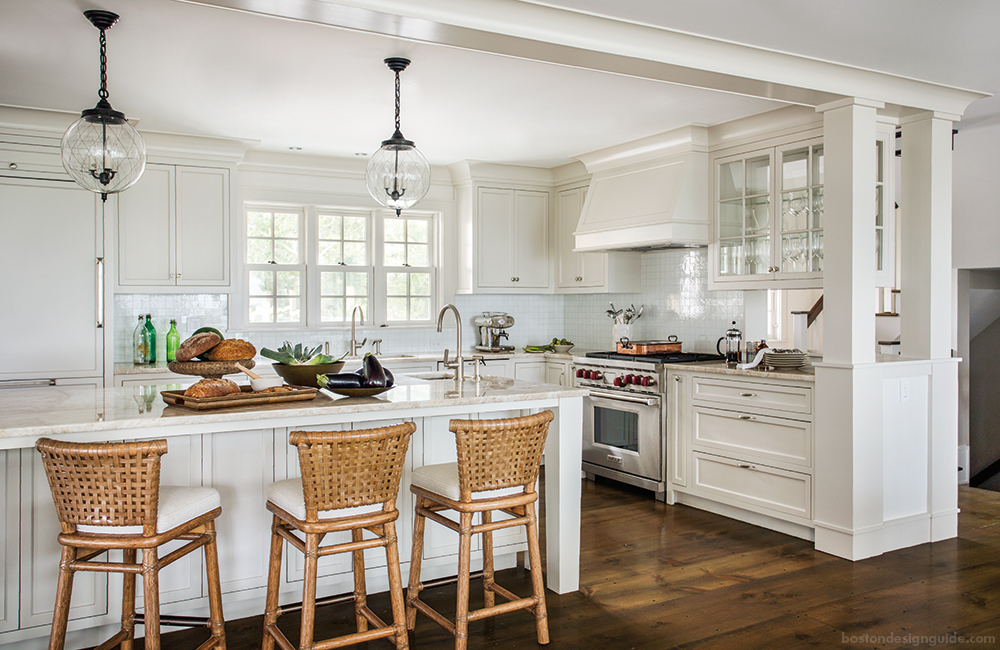 The home comes off as a nourishing exhale. Nina Farmer of Nina Farmer Interiors delivered a beach feel with sophistication, striking a beautiful balance with a neutral palette laced with subdued blues and sandy hues and by incorporating transitional furnishings amid contemporary open glass and a traditional architectural envelope.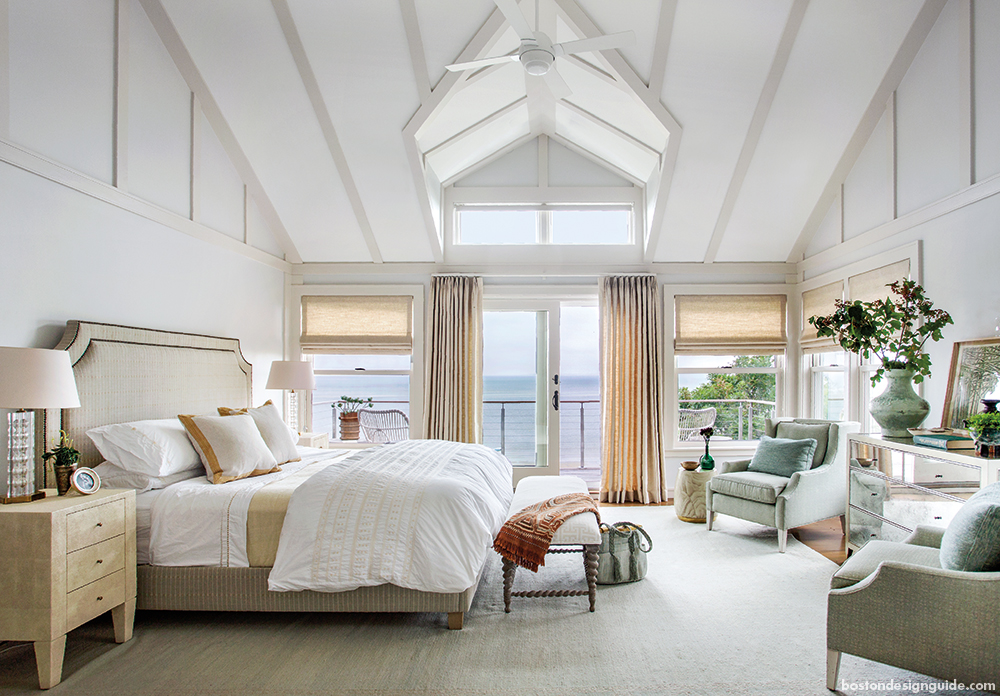 Matthew Cunningham Landscape Design tended the gardens and landscape with the same level of finesse and dexterity. What began as a small patch of woodland and a driveway is now a verdant oasis with a modest lawn "just big enough for badminton," says Cunningham, and a swimming pool garden complete with a disappearing fence, salt- and drought-tolerating perennials and bursts of hydrangea. The small-scale but sensational pool is "a discovery" in the front yard (conservation laws forbid building by the shoreline) that gets plenty of sun and ensures that the family can swim no matter the tide schedule.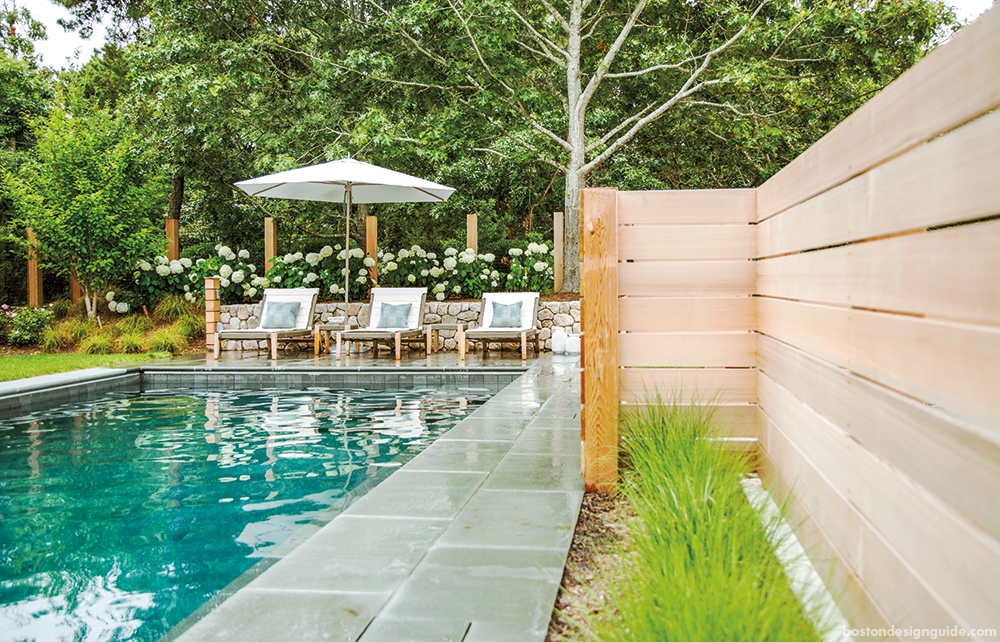 Like the home itself, the grounds are understated and meant for quiet moments that are more about the people, communing and connecting. In an age when vacation homes are getting steadily bigger, "There is something meaningful about escaping to a place that feels more natural and cottage-like," says LaFleche. One that is "more David Thoreau in Walden than the Golden Age of Newport."
Architecture by LDa Architecture & Interiors
Construction by Wellen Construction
Landscape Design by Matthew Cunningham Landscape Design
Interior Design by Nina Farmer Interiors
Stone and Tile by Cumar, Inc.
Home Integration by Maverick Integration
Photography by Michael J. Lee and Eric Roth
As seen in:
BDG Cape & Islands Summer 2016 edition and Transforming a Classic Cape Cod Summer Home into an Authentic Retreat
See all Summer Homes & Style:
Seacoast Sophistication
Dedham Divots
The Maine Event
Killer Views
California-Style Dream
Family Retreat