February 9, 2021 | Jaci Conry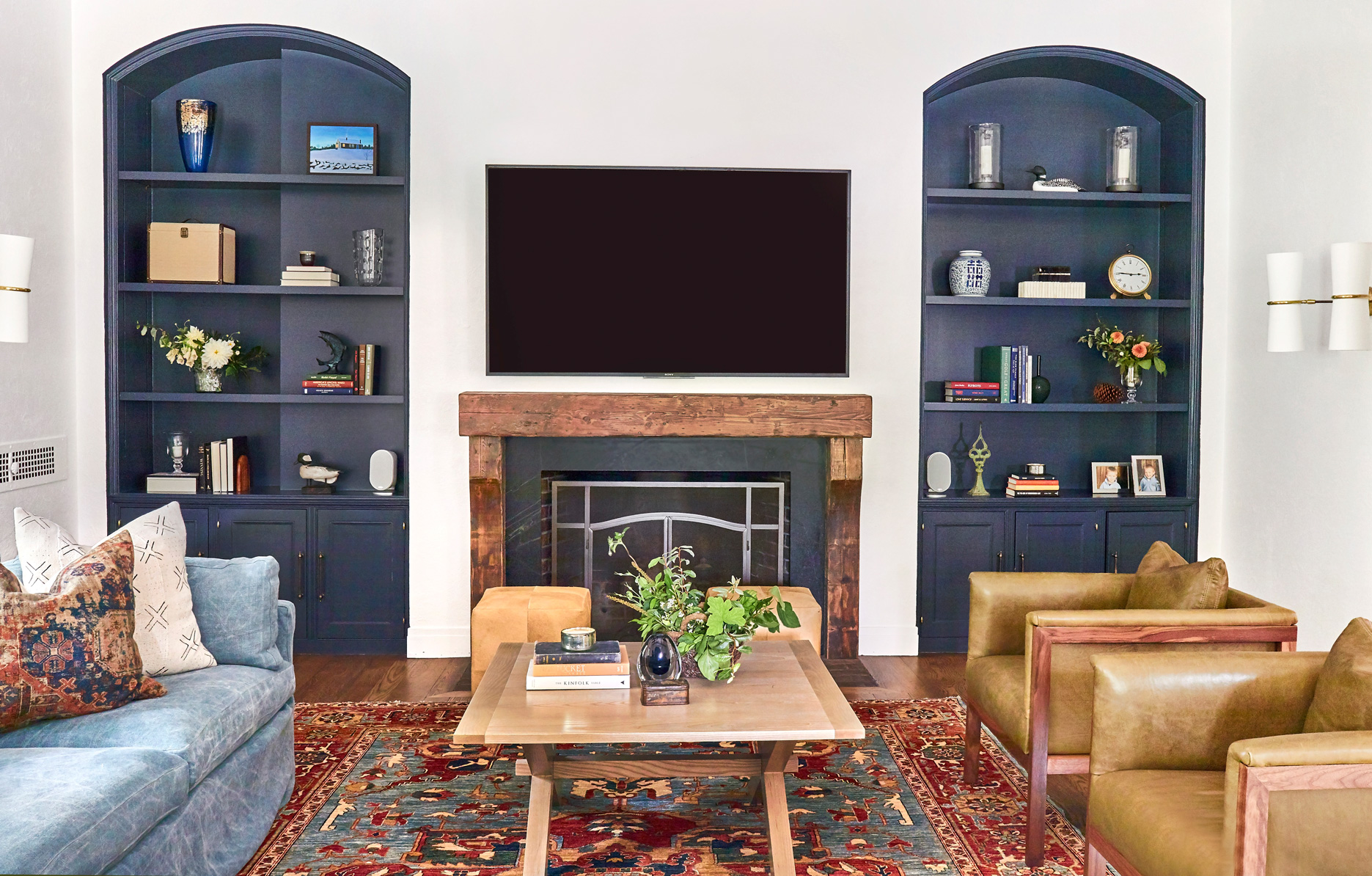 A suburban residence receives an interior overhaul worthy of its stately exterior.
With its striking stone-clad exterior, this Westwood residence has a regal appearance that recalls the architecture of a French Chateau. When the homeowner recently purchased the home, which sits on over two acres of lush conservation land, however, the interior had none of the façade's stately appeal.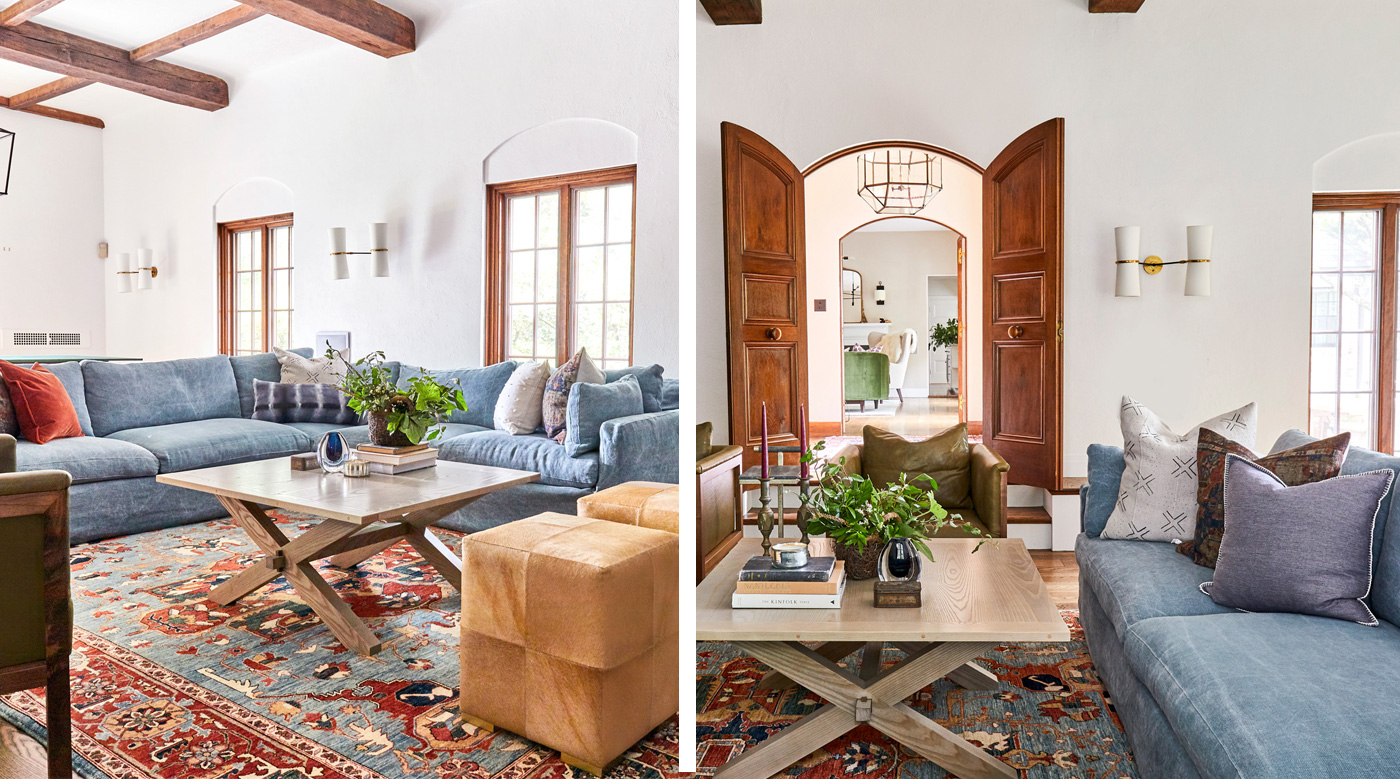 "Built in the 1930s, the house was badly renovated in the 1970s," says interior designer Angela Hamwey, who runs her own firm, Mackenzie & Co. Hamwey's client, a divorced dad with two teenage boys, set about renovating the home after purchasing it with the goal of making it comfortable and updated with materials and finishes that honored the home's architecture.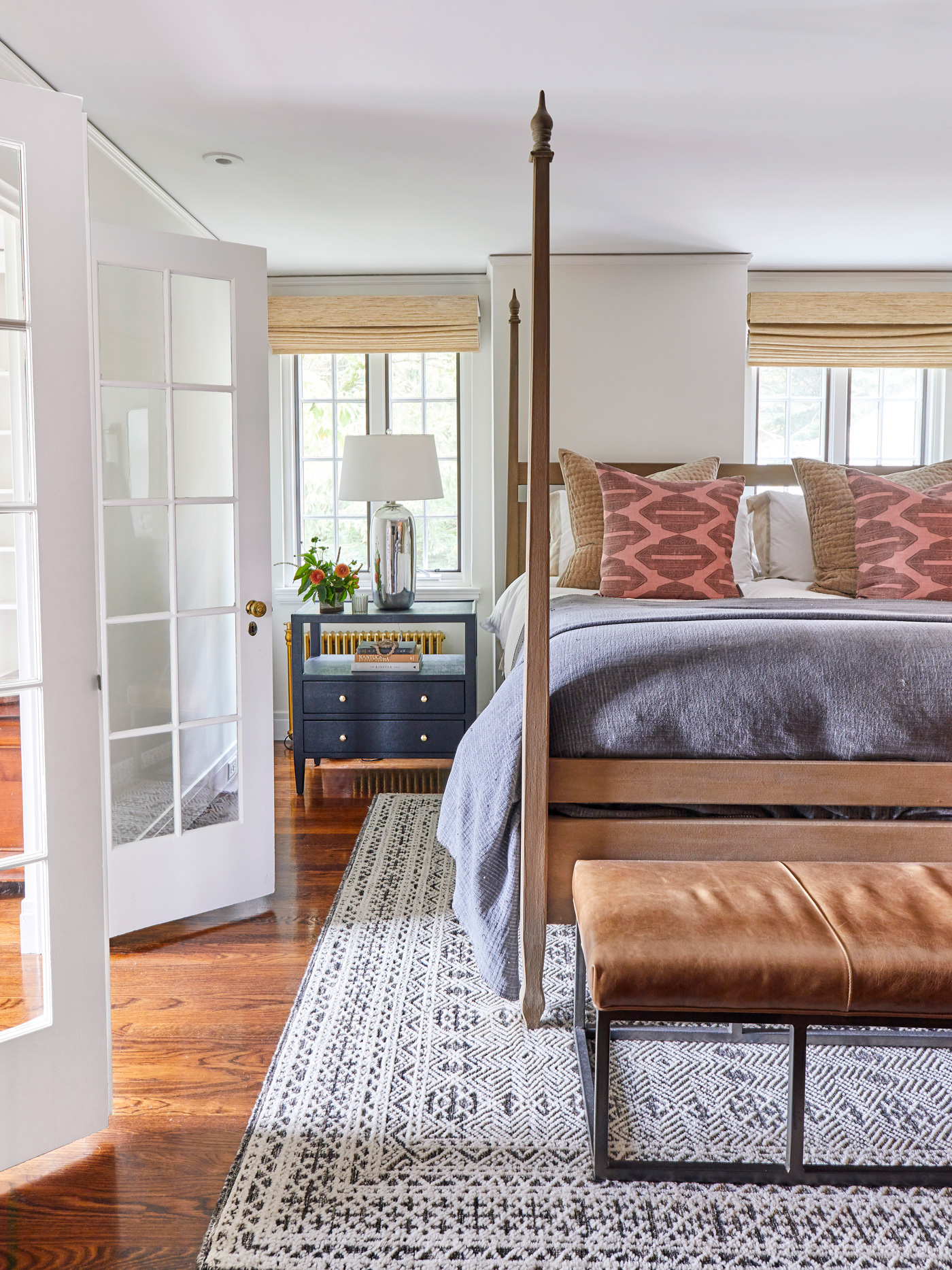 In the great room, the built-in shelves cabinets flanking the fireplace were made of a flimsy dark wood paneling. Hamwey had them redone and painted Benjamin Moore Hale Navy. A new mantle was fashioned out of a rustic piece of reclaimed wood and the coffee table is a custom piece by Warren, Rhode Island-based O&G Studio. While it wasn't possible to hang a dramatic light fixture from the impressive vaulted ceilings because of the stone construction, Hamwey had Visual Comfort sconces edged in brass installed around the room. A cozy sectional offers ample space for the family to lounge. "It was important that the room be a place for the owner and his sons to relax and watch games," says Hamwey. "But it also needed to accommodate guests when he entertains, so the aesthetic is a blend of casual and formal."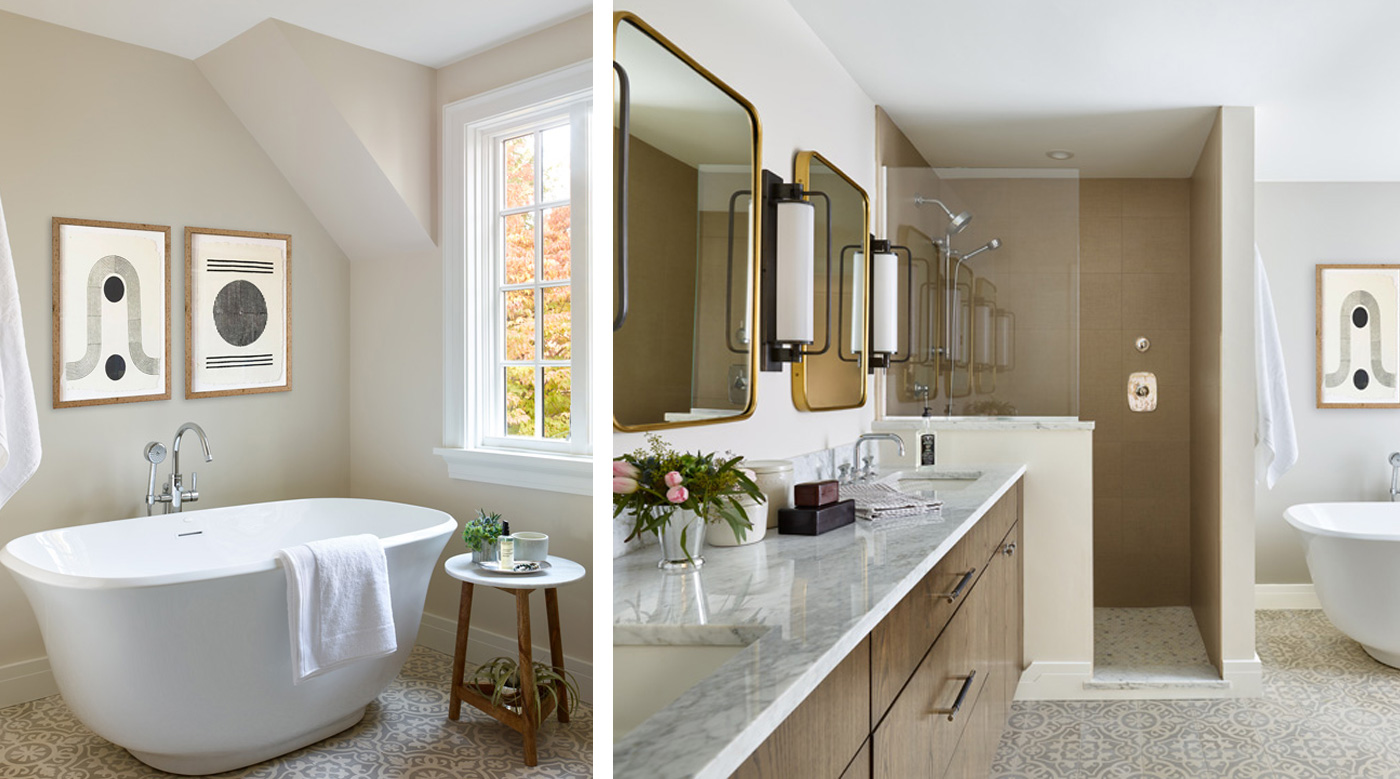 The master bathroom was gutted to create space for a third bathroom on the second floor. "It was long and narrow with a weird set of built-in drawers," recalls Hamwey. "By removing that we gained some width." Brass mirrors above the double vanity infuse warmth into the room, while patterned encaustic tile creates subtle visual appeal. In the master bedroom, a four-poster bed is paired with Madegoods nightstands painted blue. "While the room feels masculine, we also incorporated color and texture to liven it up," says Hamwey.
Photos by Angel Tucker