January 10, 2017 | Sandy Giardi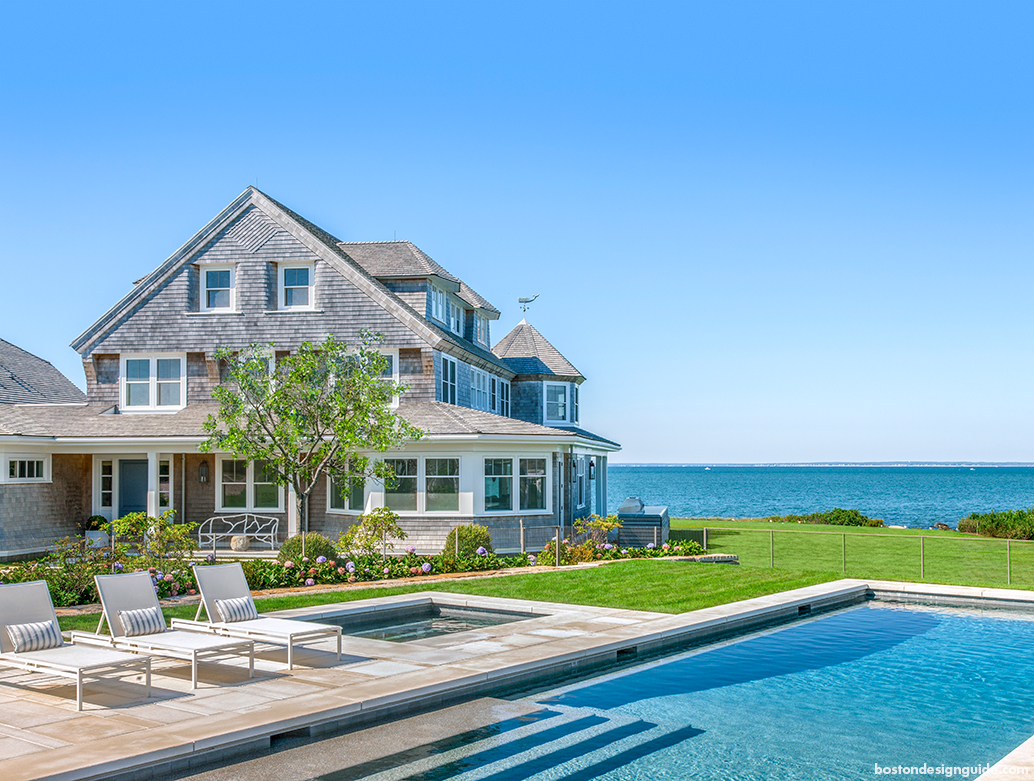 Belle of the Beach: An Oceanfront Paradise is Reimagined for Intergenerational Use
As seen in Boston Design Guide 2017, the 20th Anniversary Edition. - View the Digital Edition here
A close-knit band of family and friends have descended on the postcard-perfect peninsula on Buzzards Bay for years, returning to the summer playground for lazy, memory-filled days, where time, for a few blissful months, unfolds at a gentler pace. This exposed enclave, carved by famed landscape architect Frederick Law Olmsted on a promontory facing due west, has to be among the most spectacular on Cape Cod. It's blessed by a natural backdrop of sparkling waters and dramatic, fiery sunsets and now, courtesy of Hutker Architects, an extroadinary, boldly-realized Shingle Style home in which to enjoy it.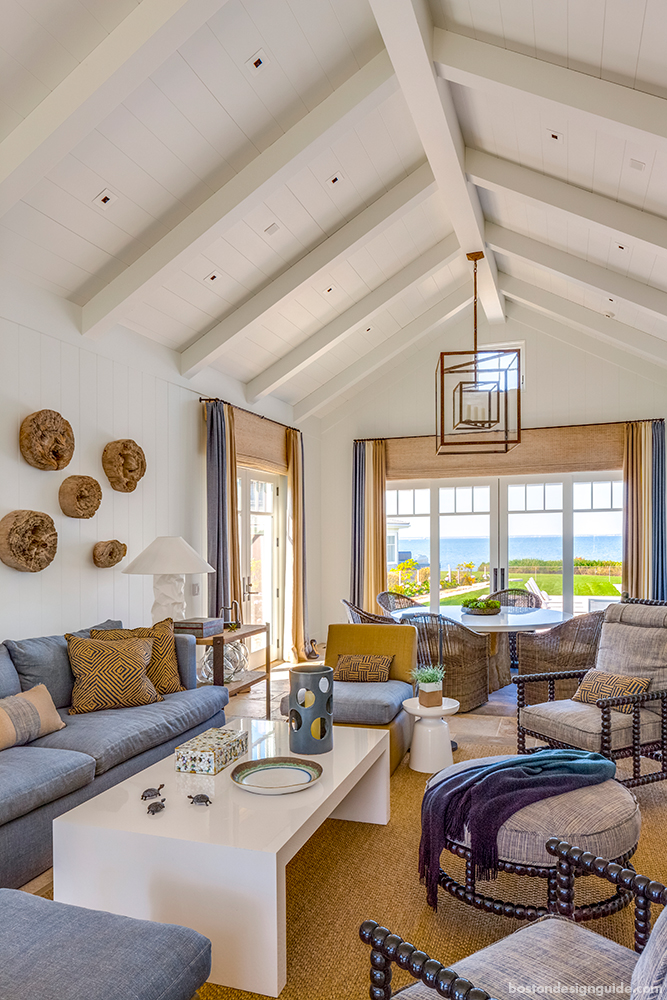 The goal of Mark Hutker, principal of Hutker Architects, is to evolve the art of residential architecture even as it looks back. "To understand it. To learn from it, and then move it forward to accommodate our new lifestyles, technologies and our new ways of life." This is exactly what he did for a major renovation of a 100-year-old-plus home, carriage house addition, pool house and boathouse. A seaside sanctuary that is equal parts invention and beauty, and etched with a respect for tradition and modern-day functionality.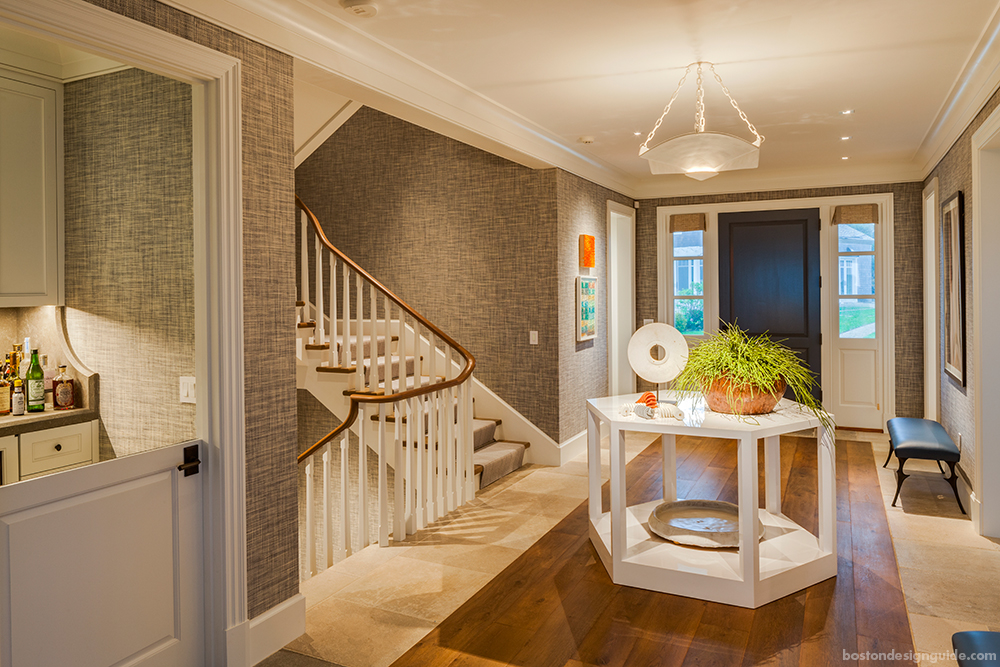 Rebuilding on Olmsted's terrain in a community "that values its architectural heritage" is a responsibility. But Hutker Architects found in C.H. Newton Builders, Inc. craftspeople with a "rich history of generational construction" and a depth of understanding for the construction details specific to the coastal locale.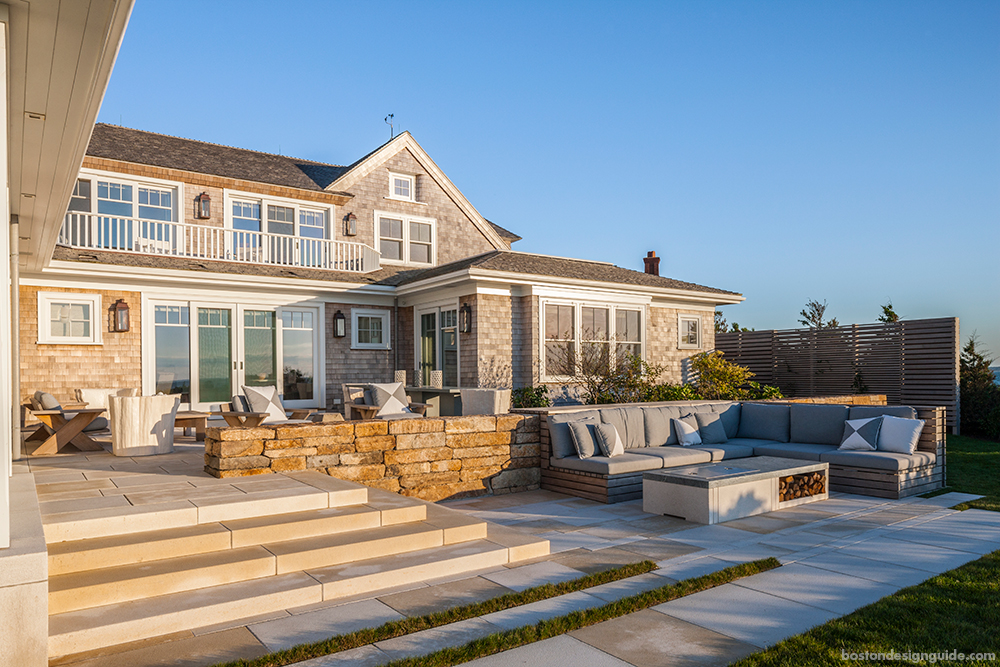 The architectural program preserved as much of the existing structure as possible, including its historic core, but called for a new ground-level floor with an open plan for contemporary living and entertaining. To achieve this, C.H. Newton Builders lifted the top two flights from the existing home and rolled them aside, while they poured the new foundation and built the first-floor deck. The topmost sections were then set back in place by crane, where they fit perfectly. Fortunately, says Chairman and CEO David Newton, "After being in the business for 32 years, I love a good challenge."
As C.H. Newton crafts everything from historic preservations to ultra modern high-end residential homes, his firm's versatility came shining through. "When Hutker and his team designed the house, he saved so much from the original," he explains, praising Hutker for the dexterous way he blended old with new.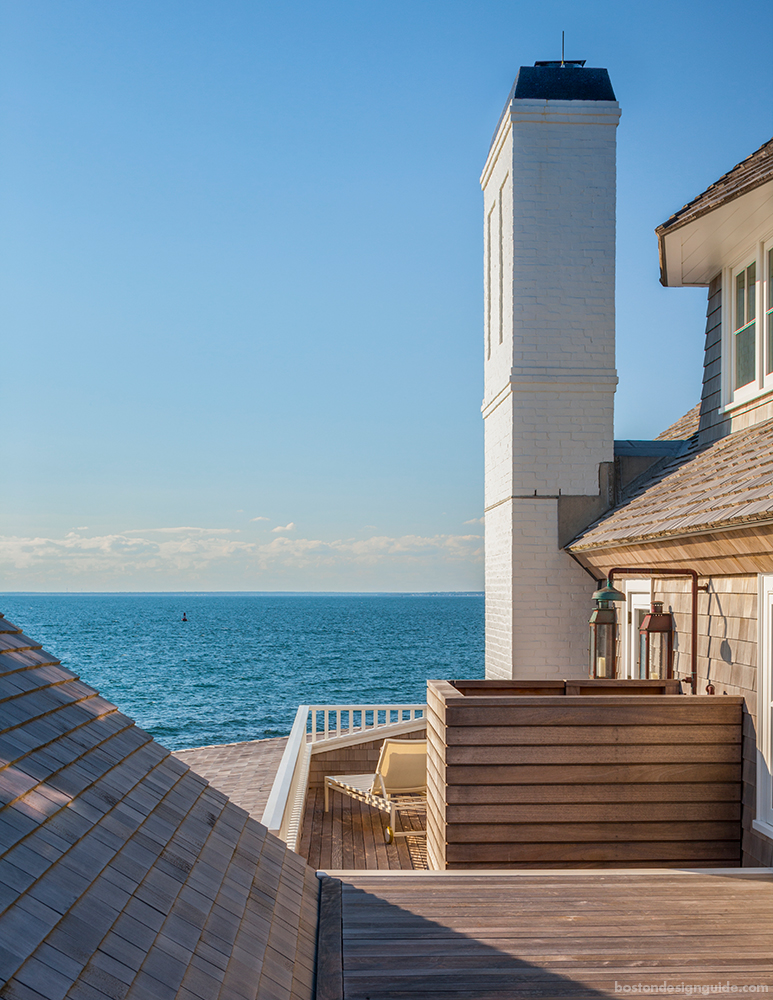 The concept developed organically. Says Hutker, "The upper two floors had great character, featured by a gable roof, unique chevron-shaped dormers and beautiful shingle details unique to the craft of the local builder." His tone reveals it's a privilege to safeguard such details and weave them throughout the inviting new constructs.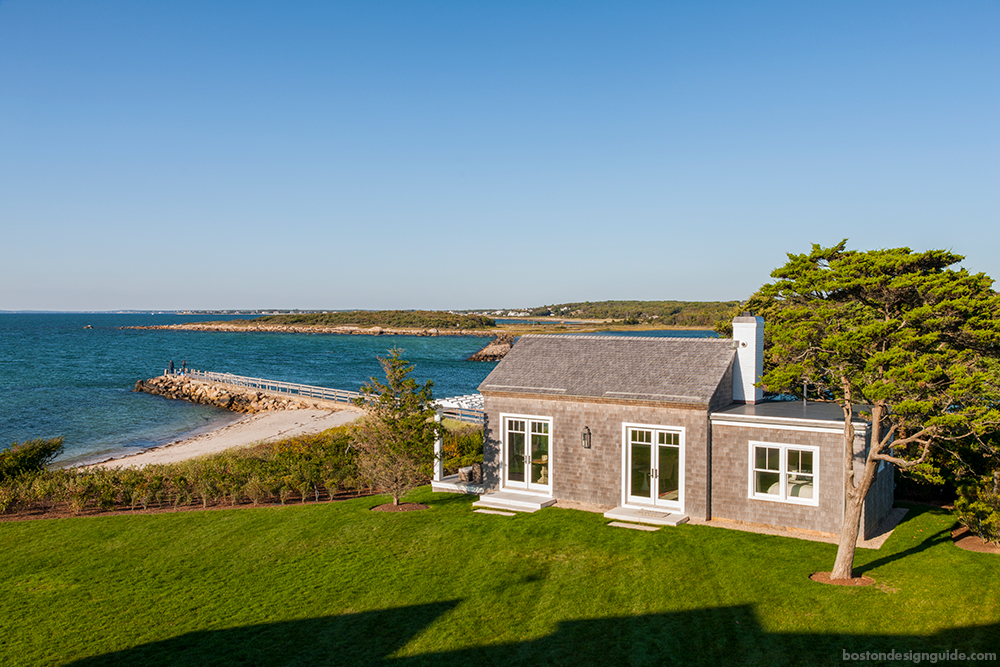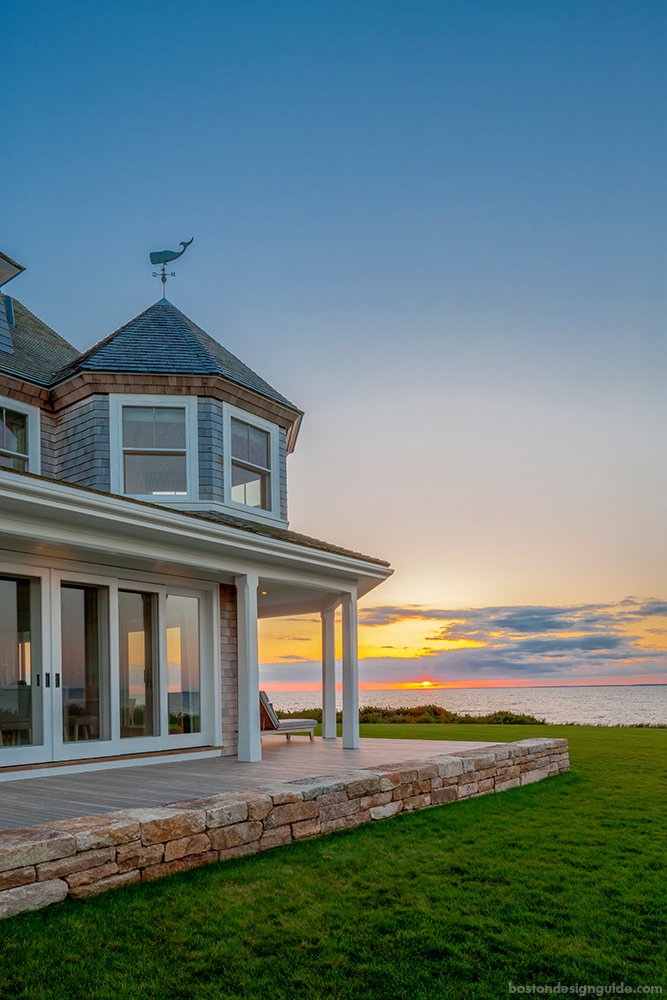 Panoramic views of the water with its steady parade of boats, the beaches and those sensational sunsets are captured within the interior living spaces. Porches surround the home's perimeter on every level and lift-and-slide doors "open, almost completely on the north and west side of the home," says Newton, extending the magnificent terrain.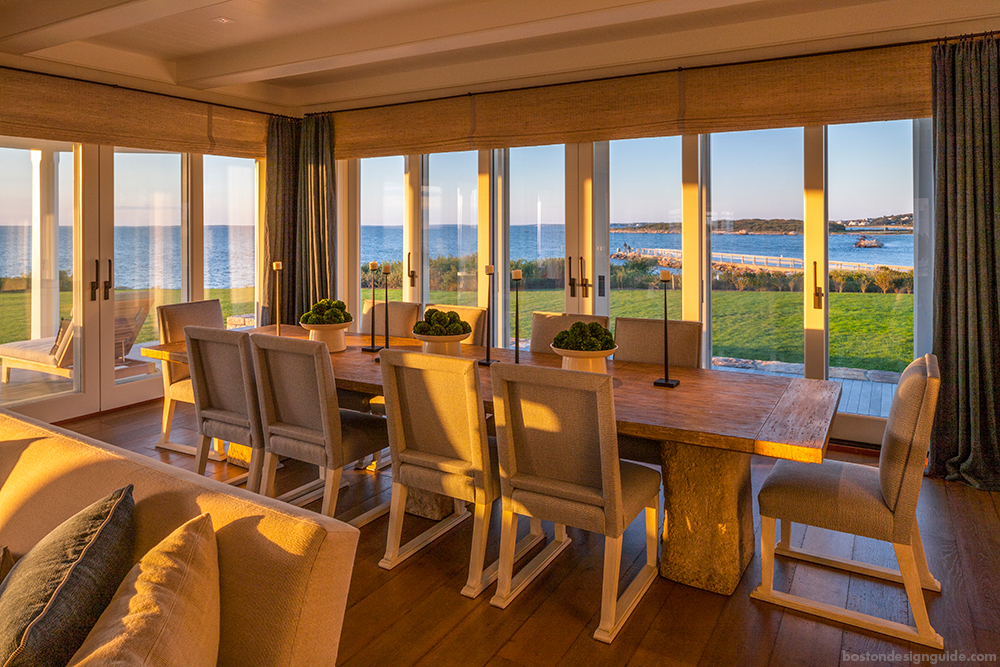 Richard Hallberg of Richard Hallberg Interior Design continued the indoor-outdoor connection within the home's luxurious, livable setting. He fills the tranquil, polished spaces with natural fibers and textures for an effect that's like the perfect beach day—sunny and crisp and restorative.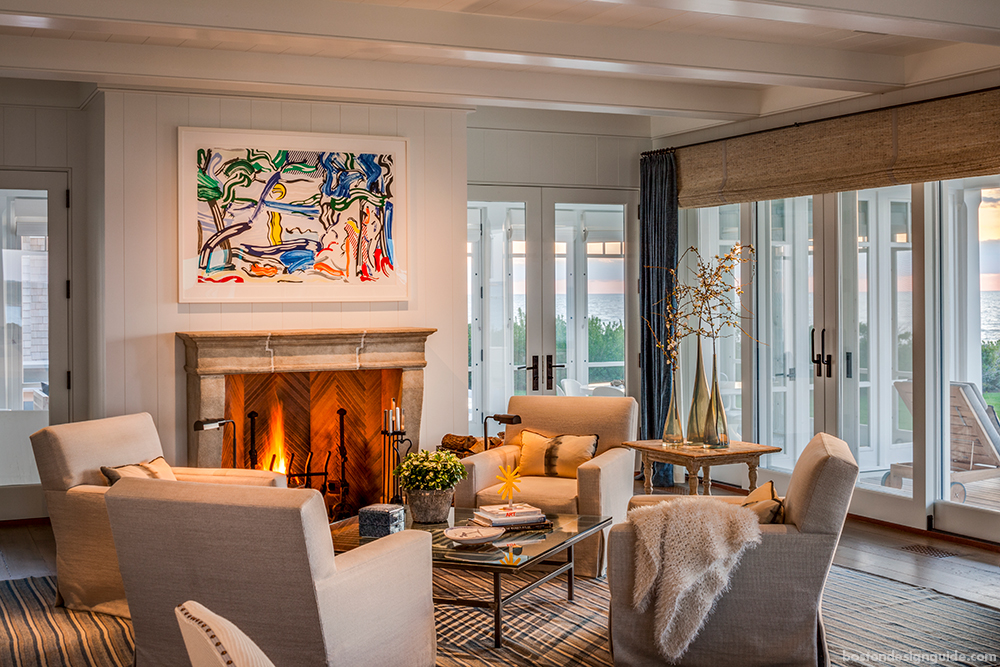 State-of-the-art designs and amenities are featured throughout the surroundings. The owners chose the "most current and modern features and design in today's appliances," offers Service Manager Ken Crane of Crane Appliance. Creative Systems configured "rock solid, easy-to-use" audio and video, lighting and climate control, and motorized shades for all three buildings, says Director of Systems Development Ronnie Zielinski, wrapping audio throughout the exposed deck, installing custom speakers in the stone pool house floor and incorporating a TV lift on a swivel in the kitchen that can be viewed from any angle.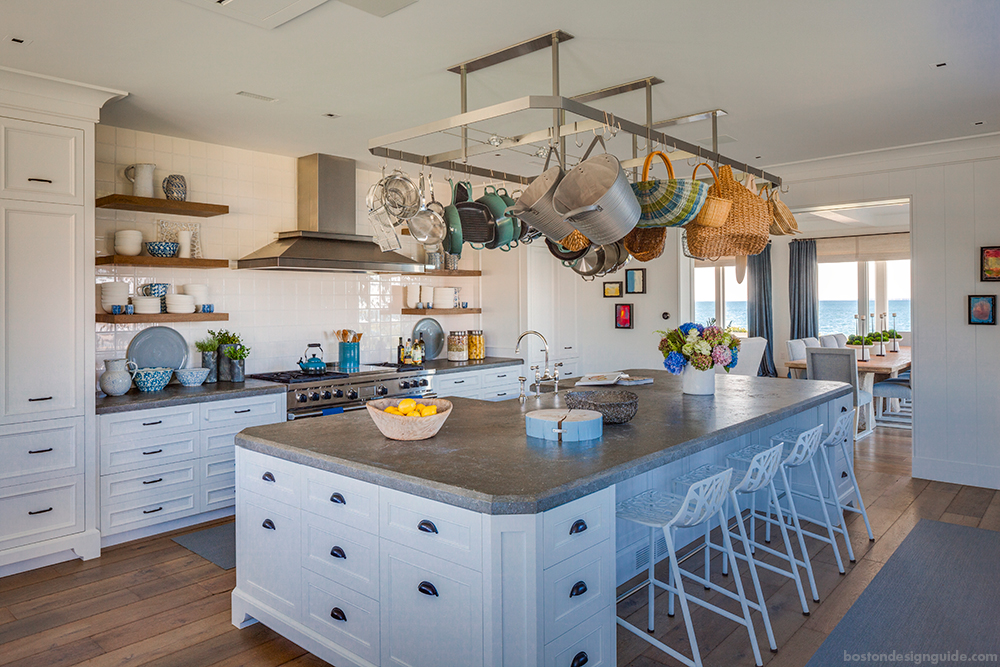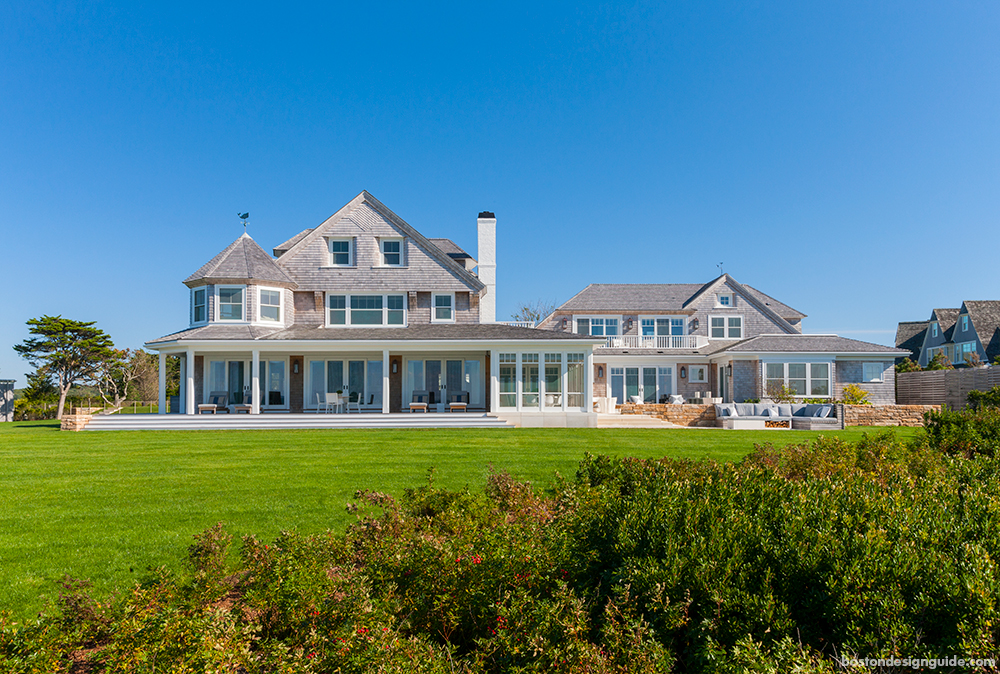 Even the landscape, conceived by Reed Hilderbrand and executed by R.P. Marzilli & Company, has a sleek aesthetic. "It's more modern than what Olmsted would have done," says Principal Bob Marzilli, and boasts a linear, contemporary style. While gorgeous, the exposed grounds didn't come easily. R.P. Marzilli had to establish plantings at the shoreline and seed rather than sod the expansive grass—all under a constant wind.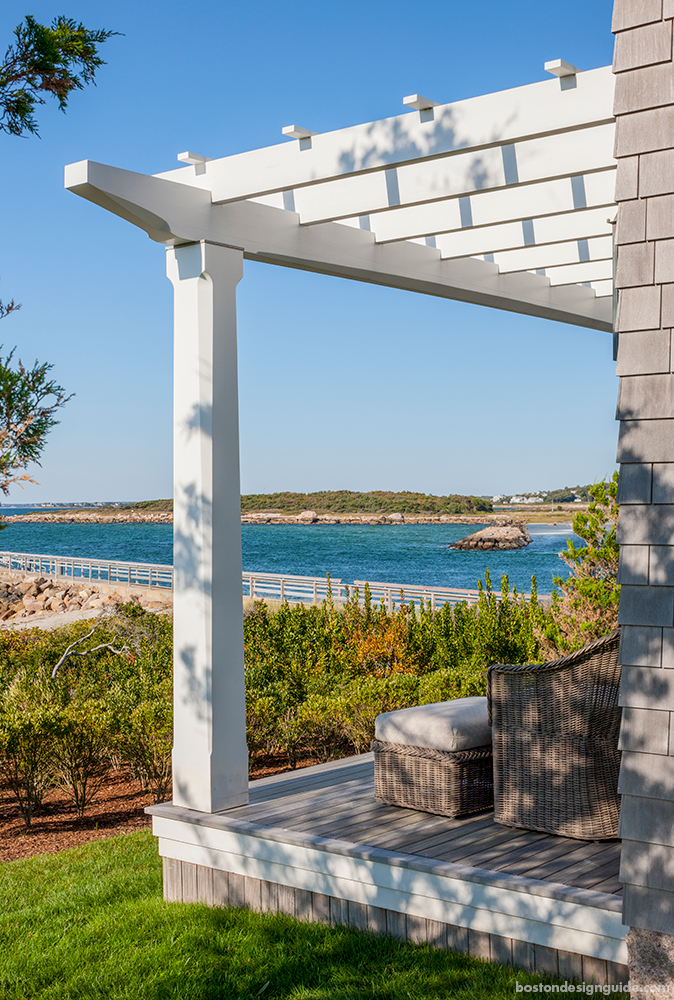 The end result, however, is a beautiful, lush lawn that stretches to the sea. Grounds that are worthy of an extraordinary property that will call to current and someday generations, and allow them to experience Cape Cod in the summer just like those who came before them.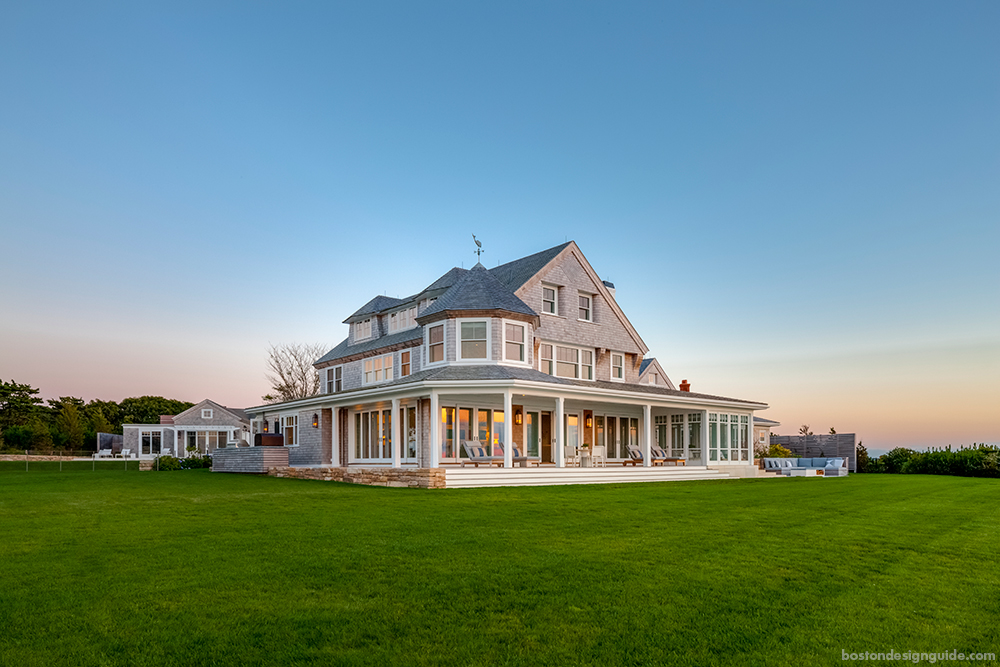 Architect: Hutker Architects
Builder: C.H. Newton Builders, Inc.
Millwork/Casework: Beacon Millwork
Landscape Contractor: R.P. Marzilli & Co.
Home Automation: Creative Systems
Appliance: Crane Appliance
Photography: Brian Vanden Brink
As seen in the Boston Design Guide 20th Anniversary Edition
SUBSCRIBE & PRE-ORDER EDITIONS HERE