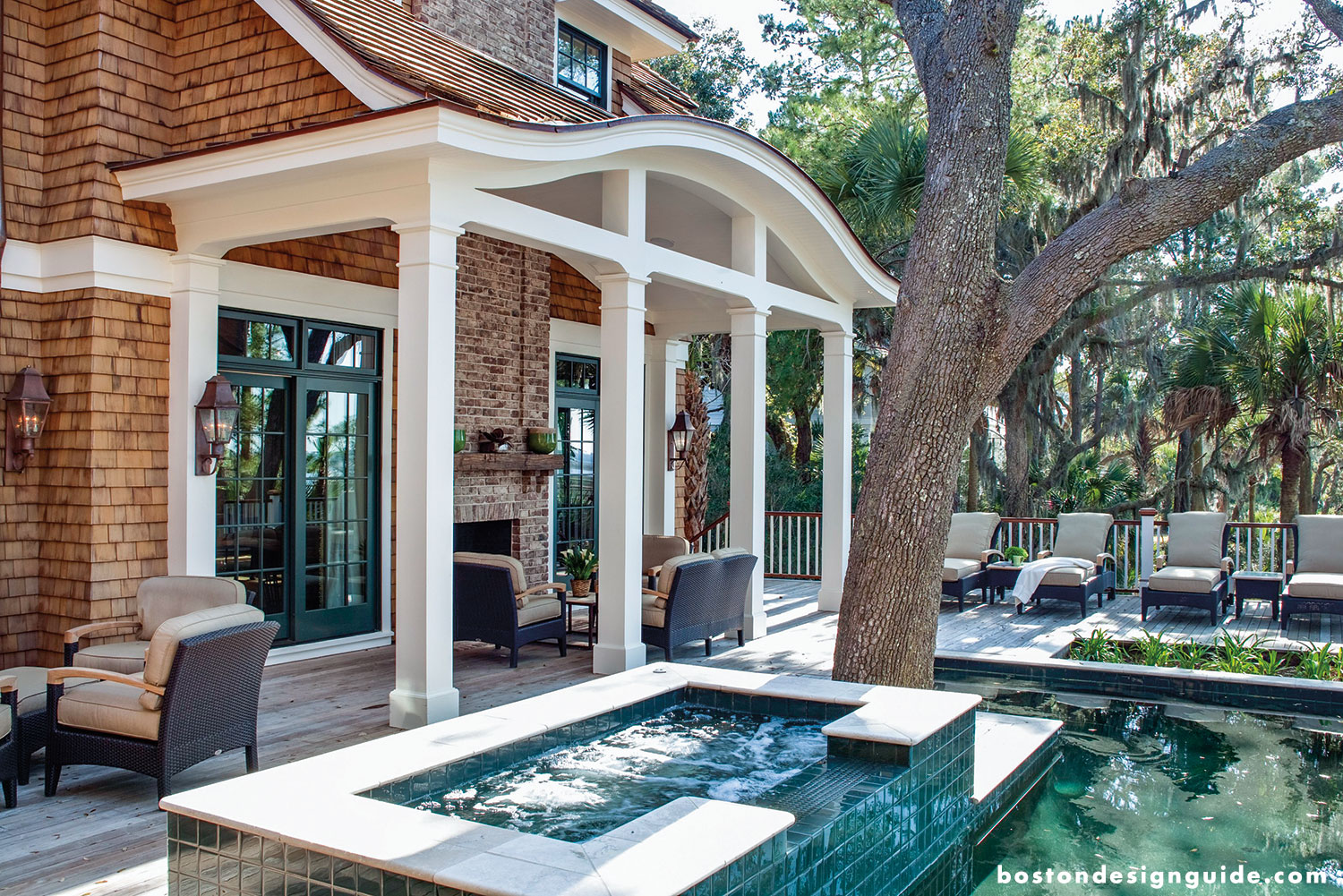 Morehouse MacDonald & Associates recently designed a family vacation home along the scenic banks of the Kiawah River in South Carolina. The subtropical lot is teeming with ancient live oak trees, palmettos, and marshlands. Morehouse MacDonald & Associates worked to creatively blend the home's design with the beautiful surrounding landscape.
Below, traditional southern elements like the white pillars give this space an air of elegance and luxury. An antique rug and the dark hardwood floor keep the space casual and inviting, and interesting accents and artwork look natural.This space also allows the homeowners lots of creative freedom in furnishing and decorating.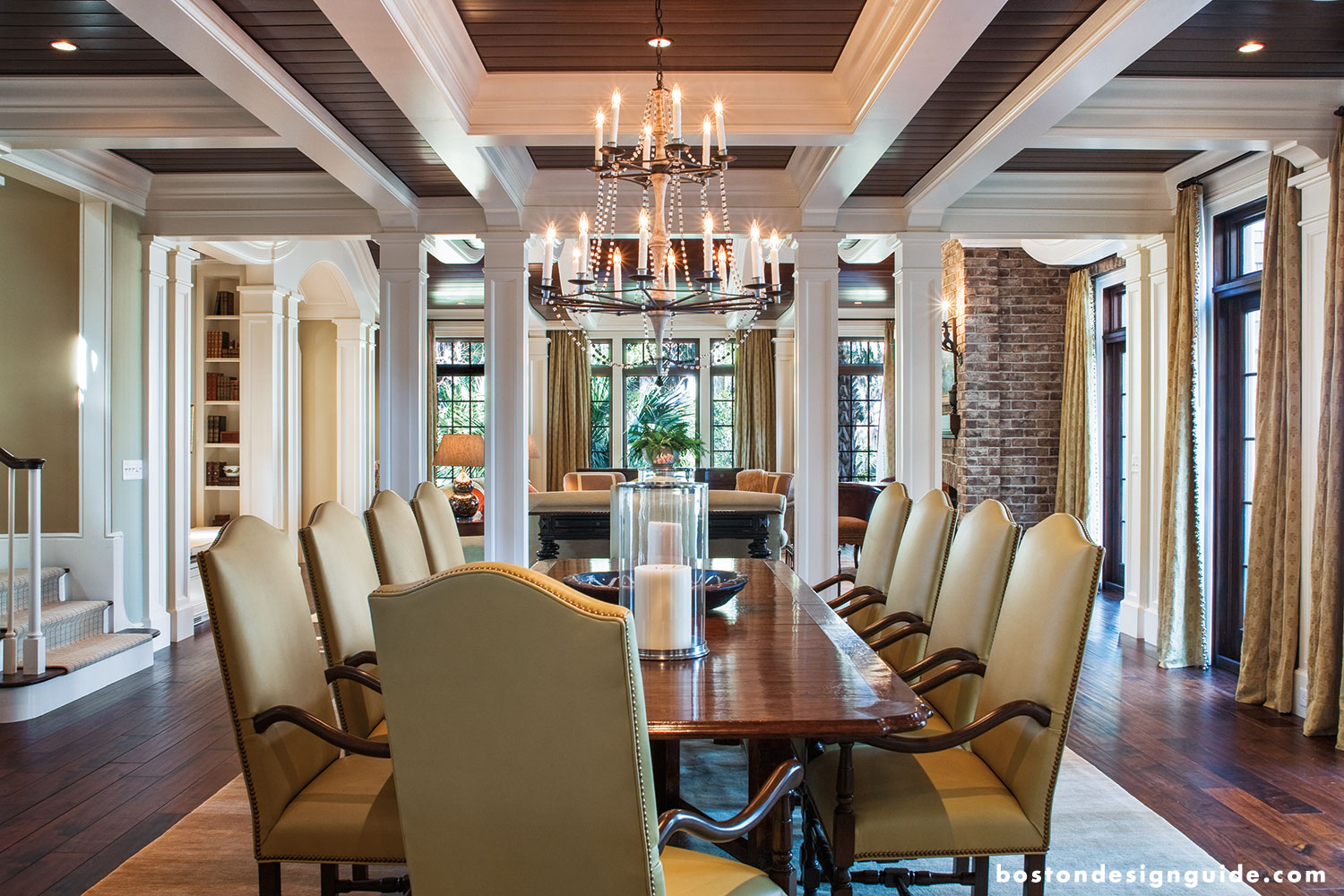 Interior Design firm Mollie Johnson Interiors perfected the home. The kitchen is traditional and functional, with beautiful cabinetry and ample space for essentials. Hanging pendant lamps give the room added character and warmth, and ceiling moldings bring depth.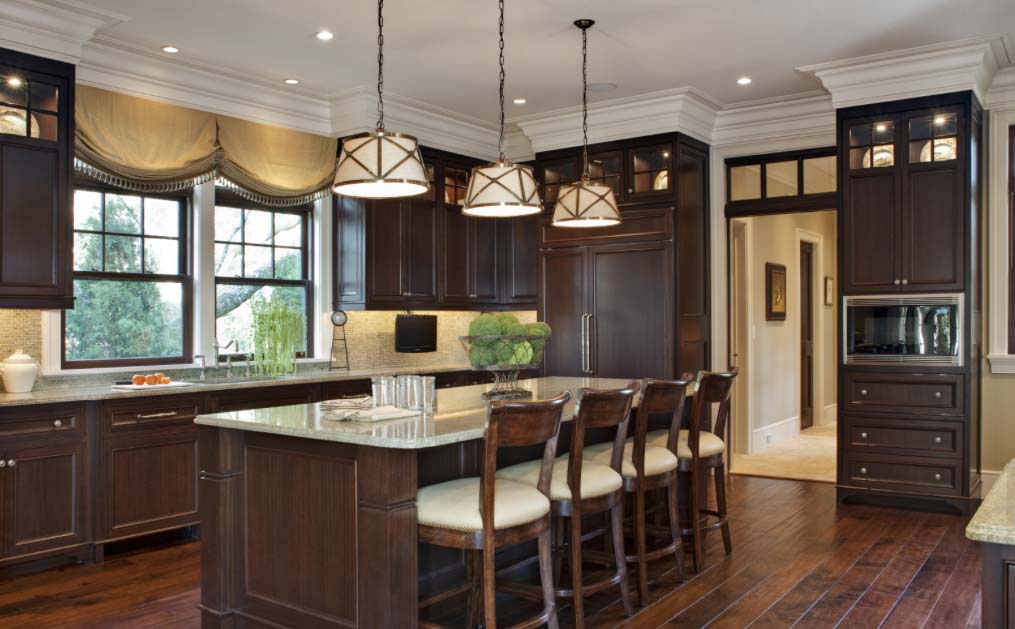 The Master Bedroom calms the soul in cool, subdued blue hues. A gallery wall lets the homeowner's personality shine, and French doors let in beautiful natural light.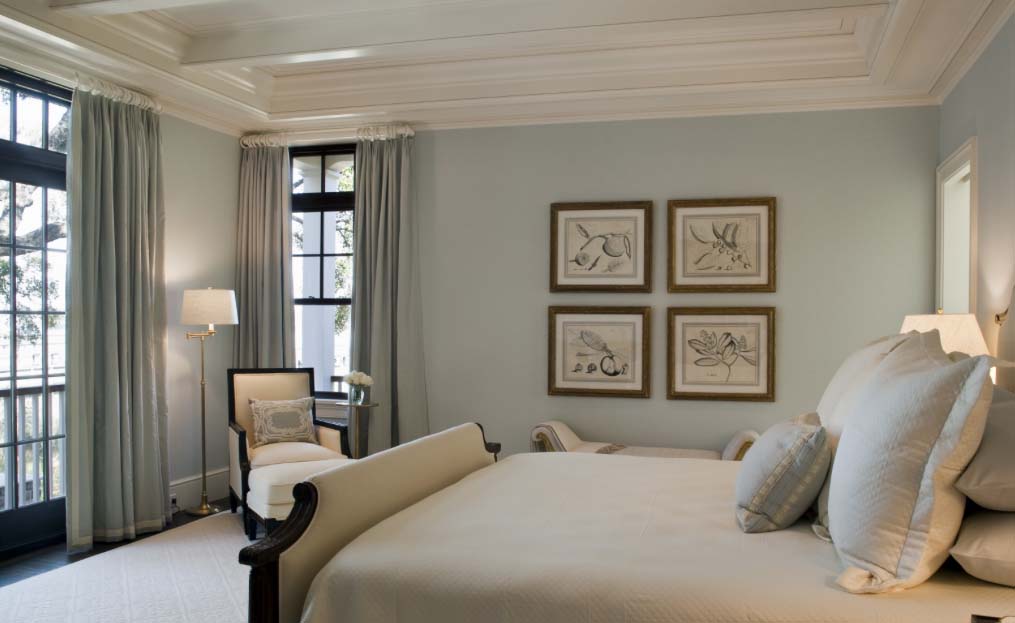 Below, another bedroom in the home has old-school charm with the four poster bed and fireplace. This space is inviting and warm, transporting guests to simpler times.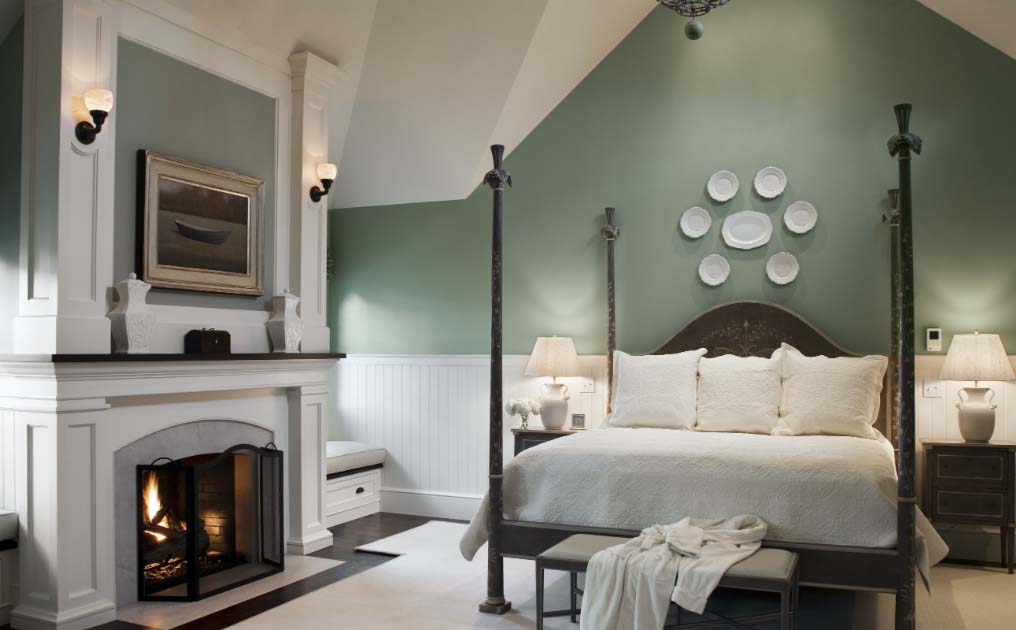 A children's room is the perfect retreat for young guests. The nautically-inspired space features maps, paneled walls, blue accents, and a fun bunk bed.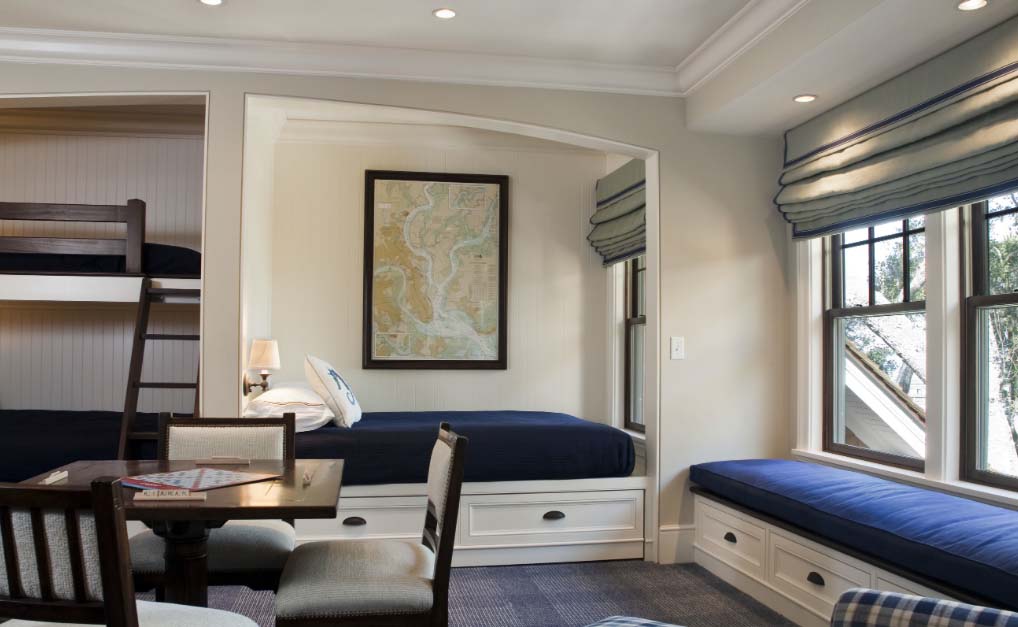 Perhaps the best view in the house, the roofdeck is the perfect perch for hanging out on a summer's day, and features a grill and cooktop as well as the Kiawah River below.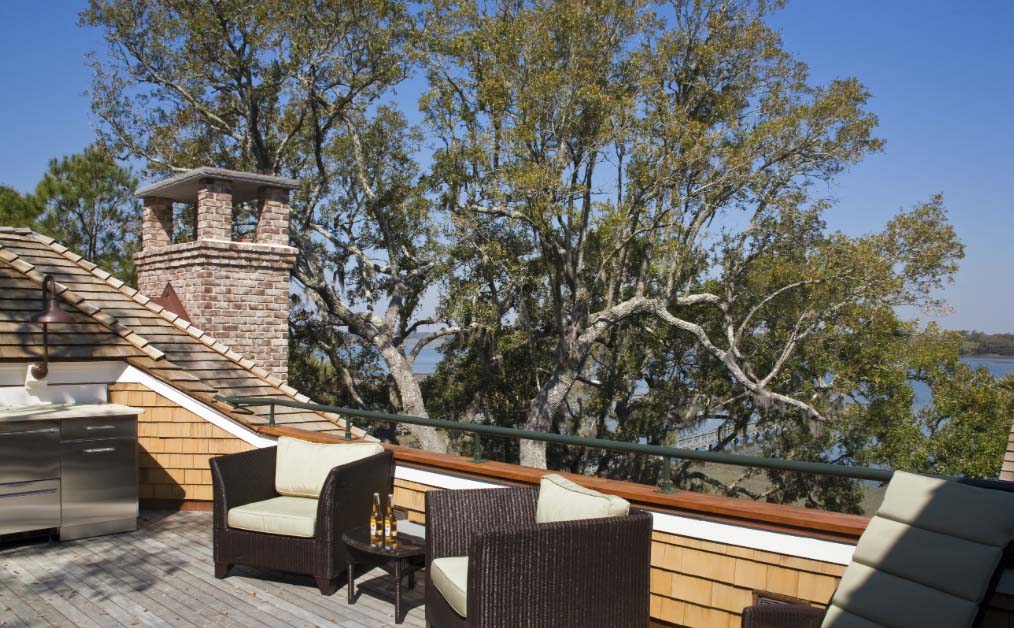 Down on ground level, a pool and hot tub grace the large patio, as do tons of chaise lounges and comfy armchairs. We'd say this is the perfect place to spend a summer afternoon, evening, or night.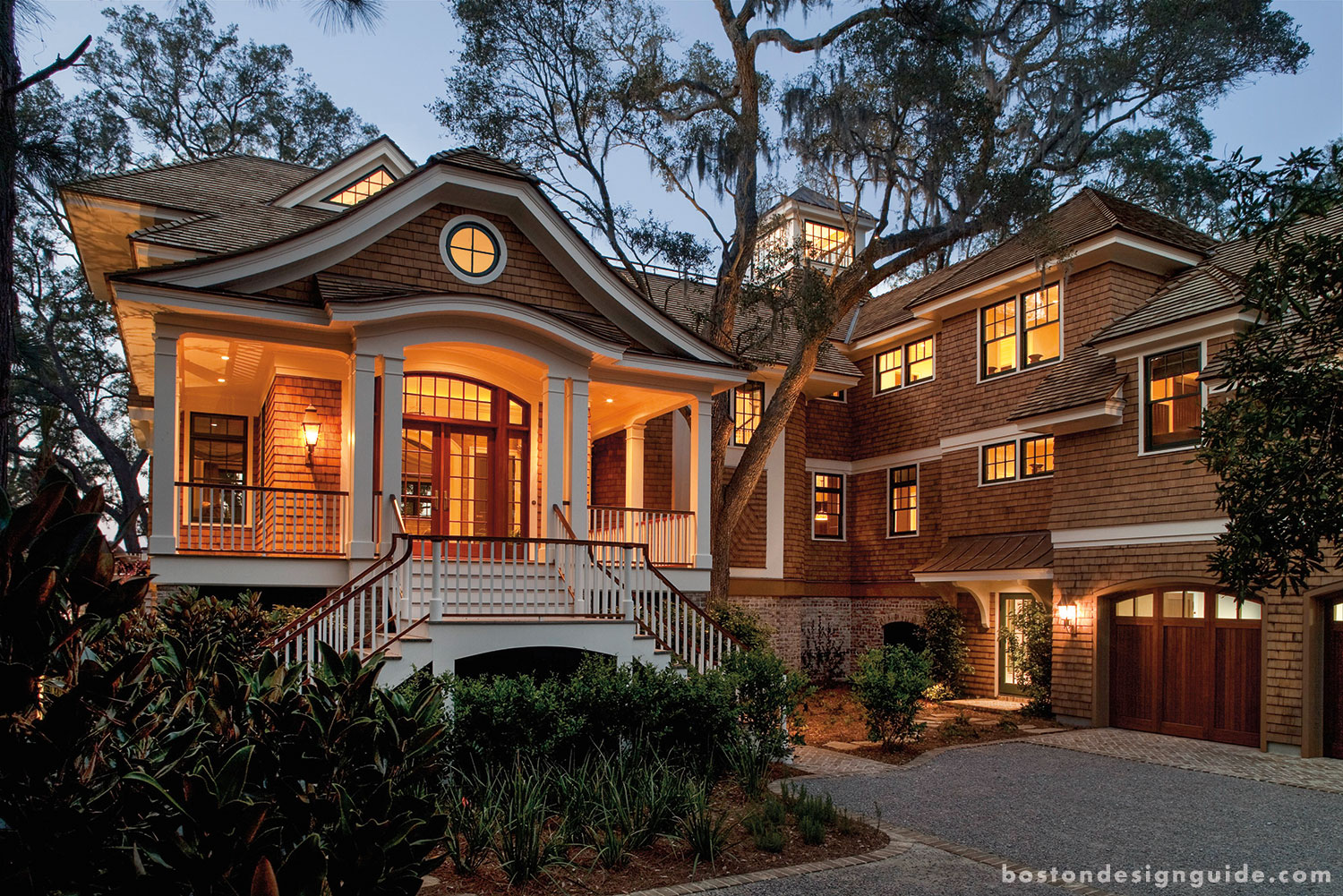 Architecture by Morehouse MacDonald & Associates, Interiors by Mollie Johnson Interiors, General Contracting by Bennett Hofford Construction Co. Inc., Photography by Sam Gray