April 2, 2021 | Marykate Forte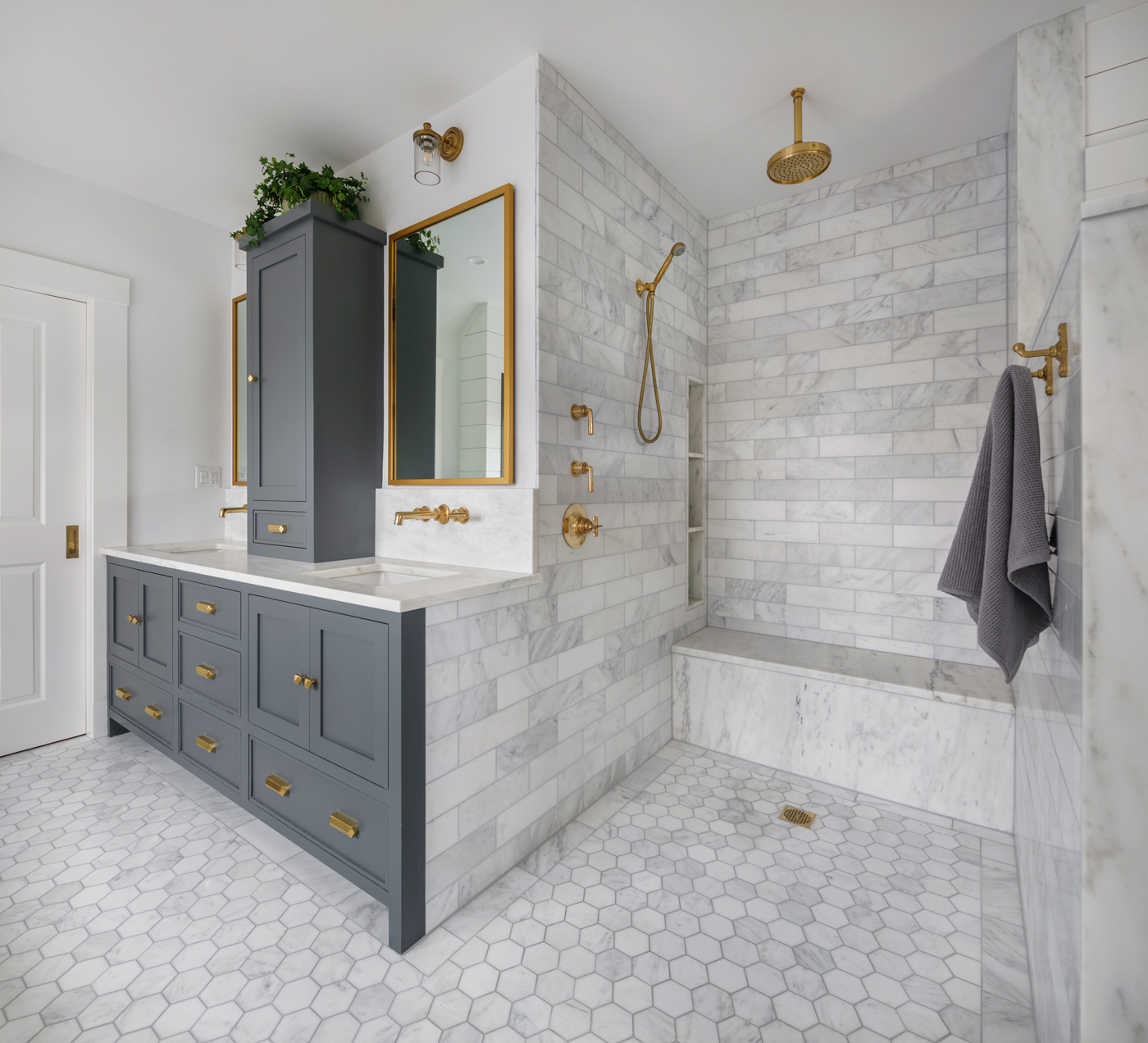 A contemporary bathroom that nods to the past.
White marble and unlacquered brass fixtures accompany modern-day conveniences in this master bathroom built by McCormack Builders. The clients wanted to create a contemporary shower space for the master suite that appears older than it is. The original home was built in the 1700s and the bathroom was part of a larger renovation that embodies the old feeling of the home with modern amenities.
"We recreated so many elements of this house, so it feels like a property that was always there," says Michael McCormack, owner of McCormack Builders. "We wanted to do the old home justice and pull details from the old building into the new structure."
Marble is a classic stone that has been used for centuries and helped create the aged look the homeowners were seeking. Lacquered brass fixtures with a discolored finish give the space an older appearance as they start to patina once they are removed from their plastic coverings. Keeping the space entirely open with no shower door is another nod to more antique style bathrooms, says McCormack.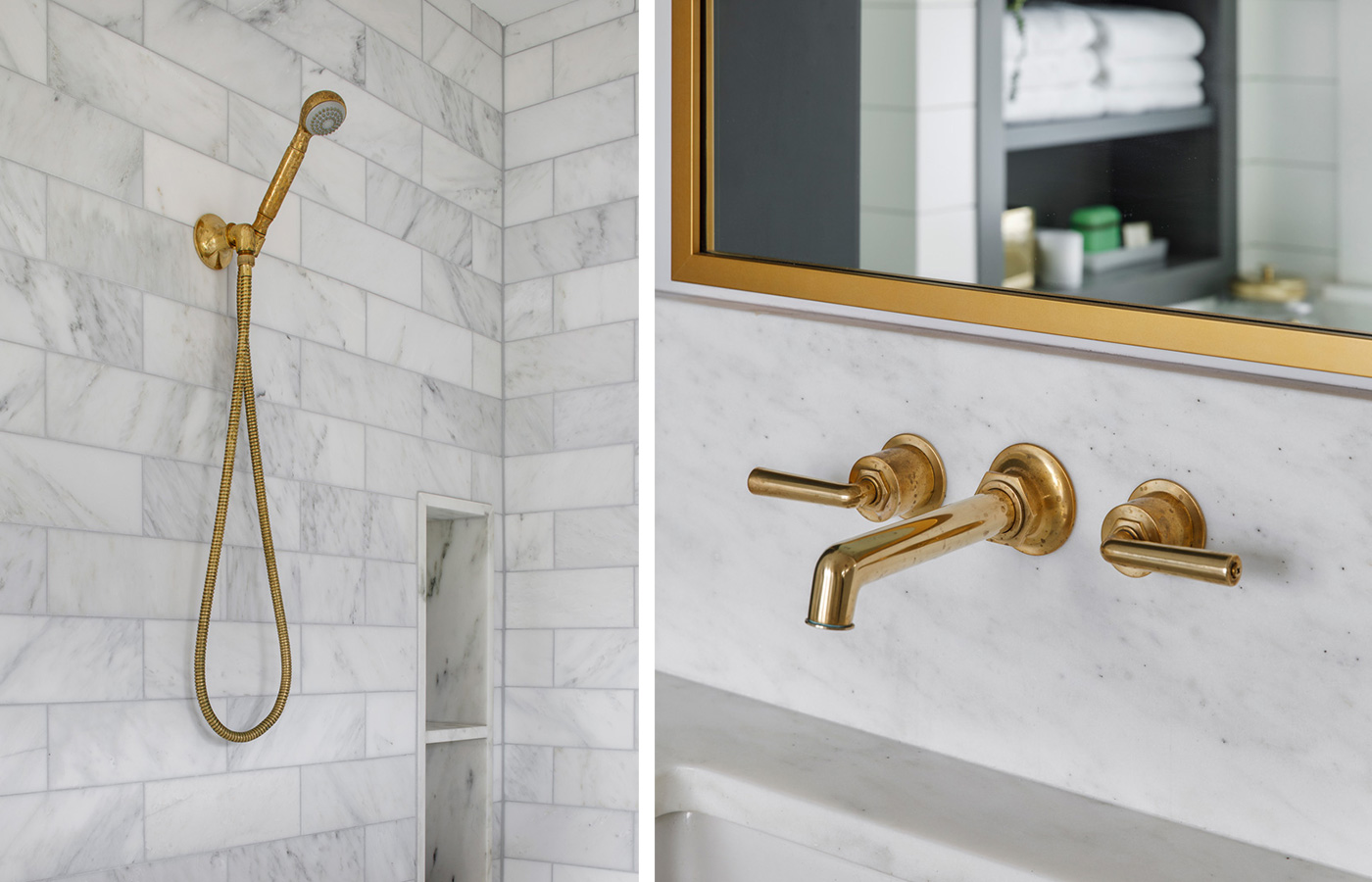 A hexagonal marble bathroom floor is heated with hot water radiant tubing that extends into the shower stall and under the built-in seat, so the homeowners can sit and feel comfortable despite not having a shower door. Built into the shower wall is a marble niche, made from the same slab of marble as the seat, vanity top, and backsplash, that has no breaks in it and adds to the simple clean lines in the space.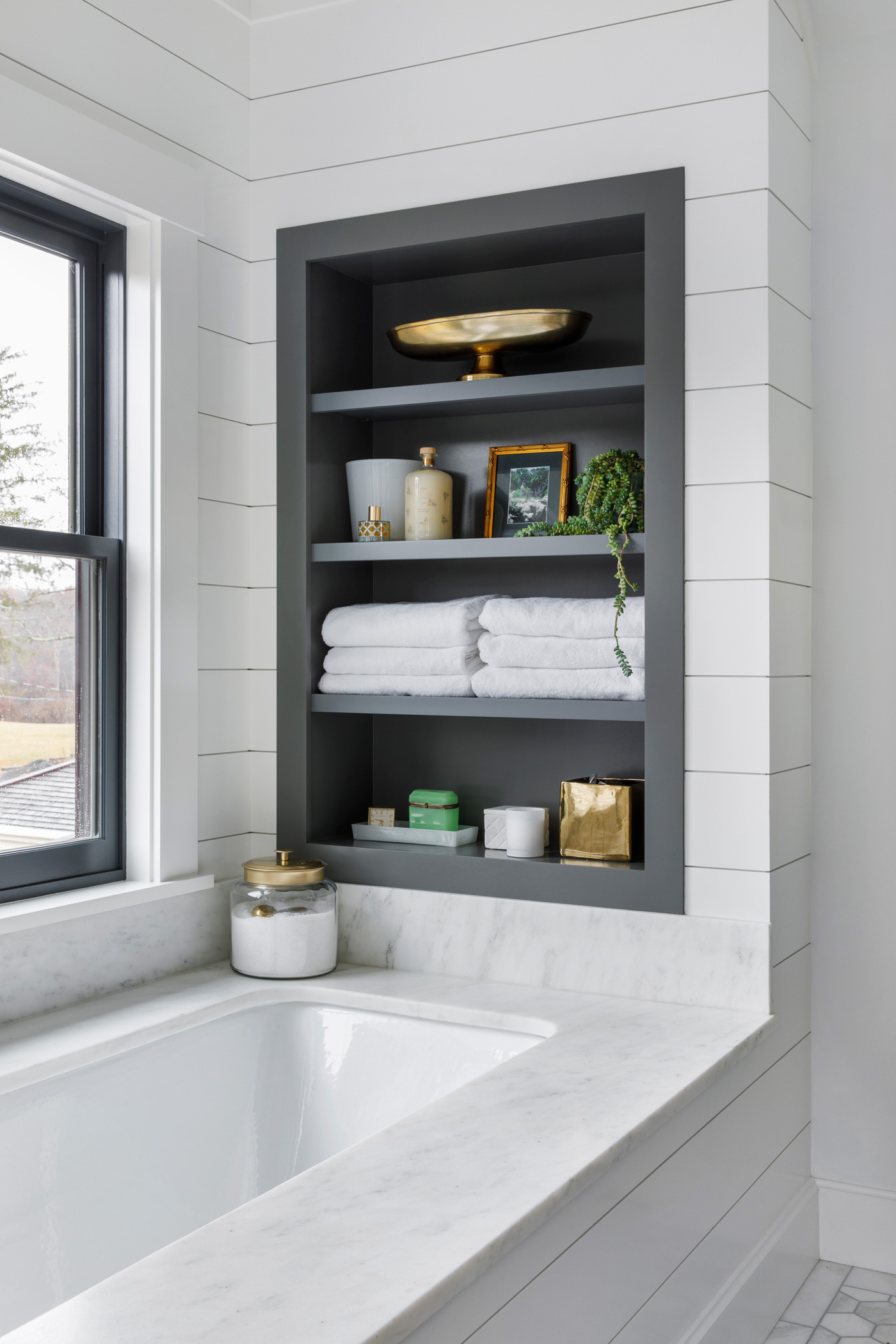 "The niche looks pretty simple, but being able to epoxy the shelves in place off site at our stone shop helped to create that seamless almost single piece stone look we were after," says McCormack. "It's not a big bathroom but all those little details contribute to the overall space."
Tile extends out of the shower and across the vanity side wall, maintaining the shower wall and protecting the vanity from water hitting it. A narrow hand towel on the vanity provides storage space and a divide between the two sinks, while a pitched floor ensures all the water runs back to the shower drain.
For more information, visit http://mccormackbuilders.com.