October 25, 2016 | Jen Harvey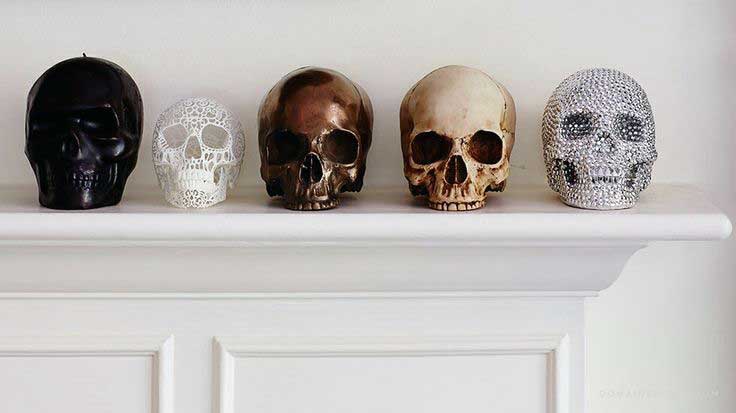 It feels seasonally appropriate to be rocking skull accents around Halloween. However many of us love decorating and wearing skulls all year round (just not in a creepy way).
Skulls give a "rock star" kind of vibe when it's done just right and not overboard. A "less is more" mentality works best for skull style. It's a statement you can bring to your home décor and your wardrobe.
Here are a few chic options for skull styling: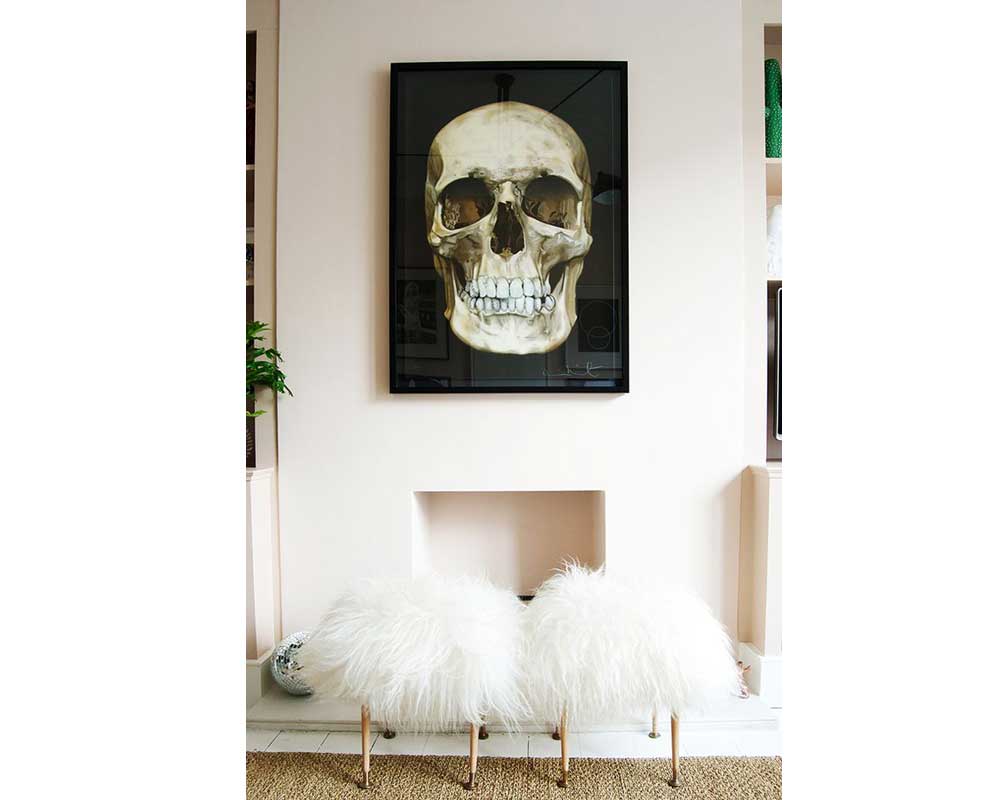 Artwork: Damien Hirst – The Skull Beneath The Skin. (Interior by Bianca Hall, French for Pineapple)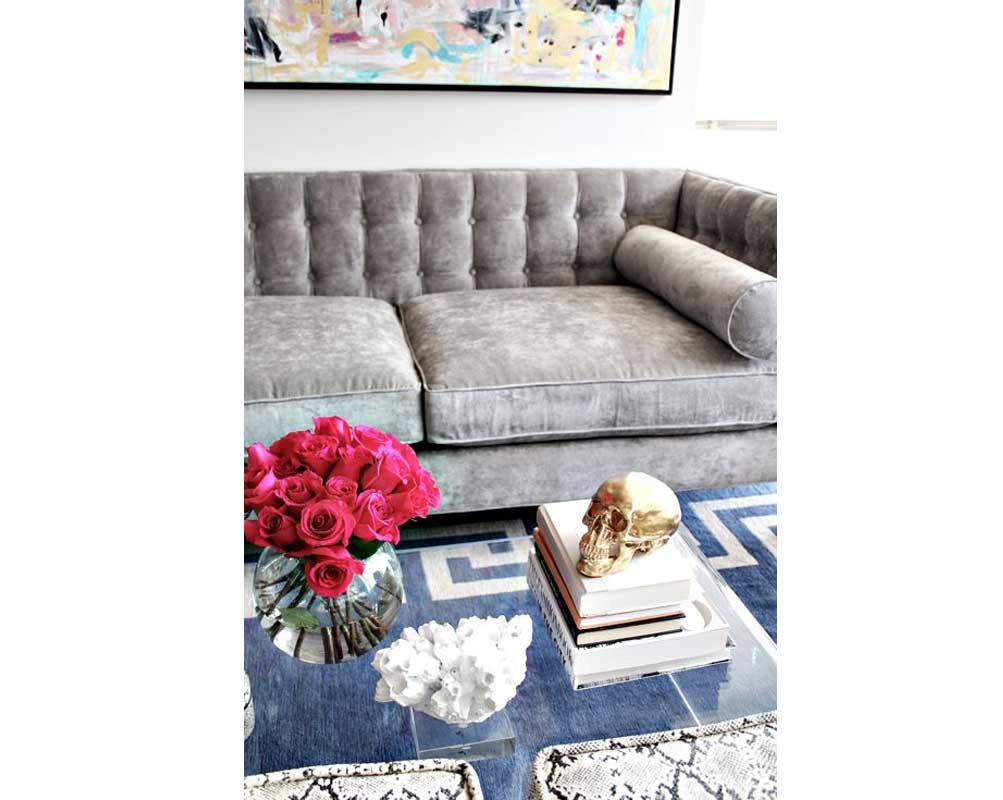 Coffee table accent. (via Bloglovin')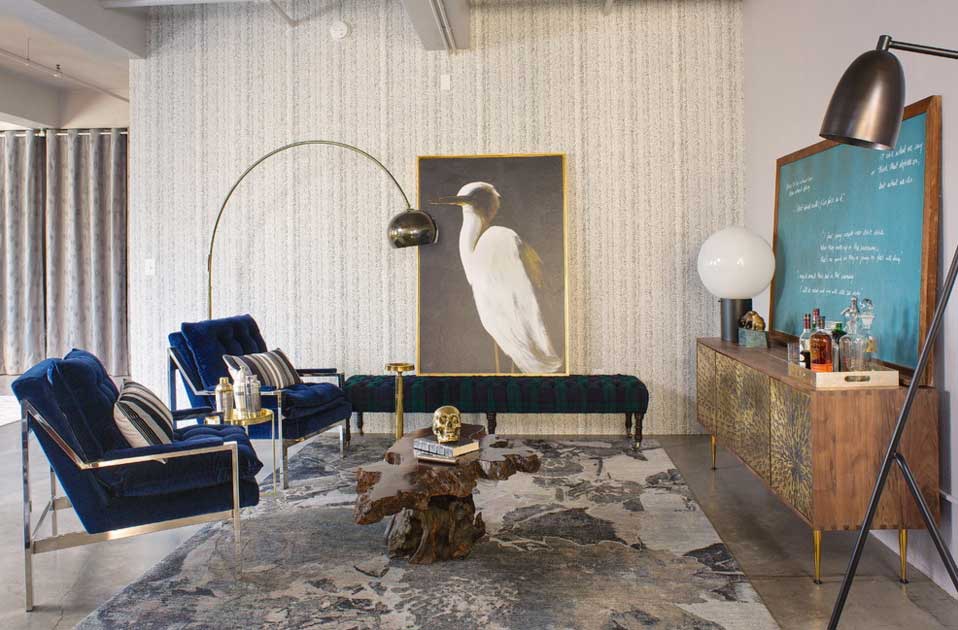 Transitional Living Room (Interior by Shelby Wood Design)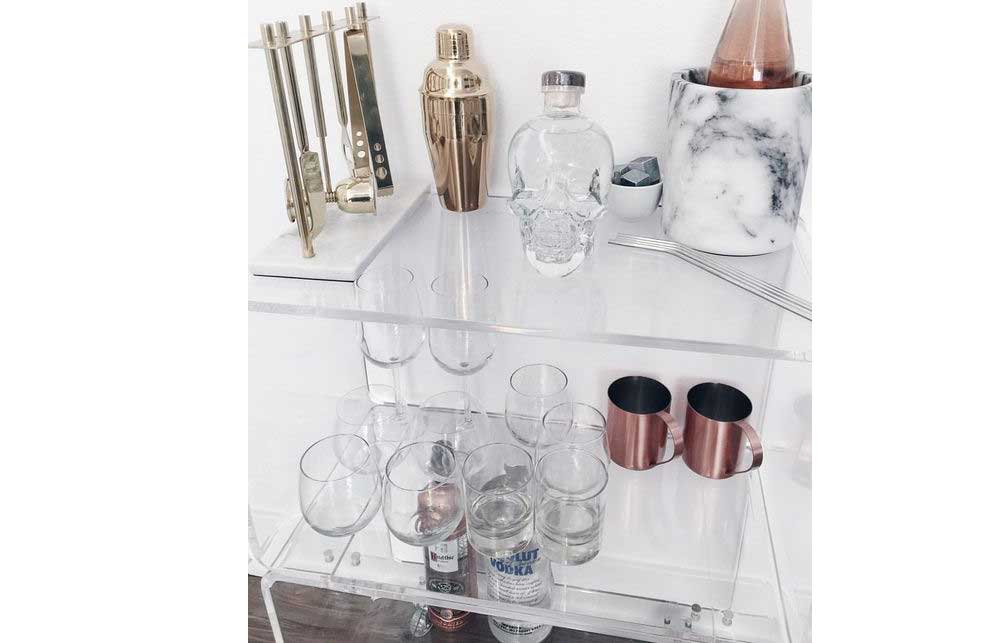 Bar Cart (via LaurenElizabeth)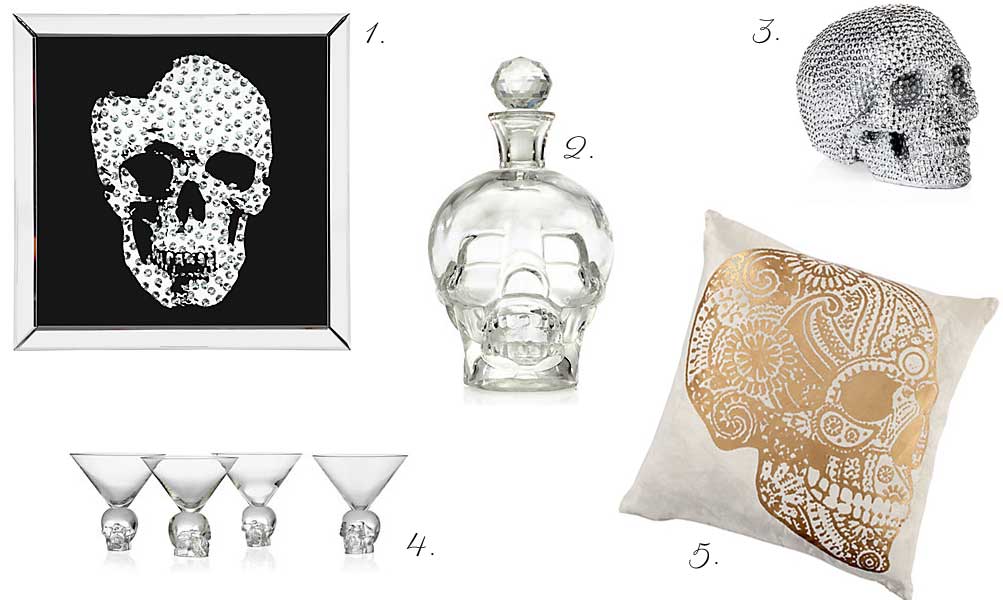 (1. Morton Mirrored Plaque / 2. Skull Decanter / 3. Metallic Skull / 4. Skull Martini Glass – Set of 4 / 5. Sugar Skull Pillow 22" – also available in silver.)
If you're going to make a fashion statement, do it with Alexander McQueen. Known for using skulls in his designs, it's become a must-have for wardrobes. 

(Classic Silk Blend Skull Scarf, Alexander McQueen)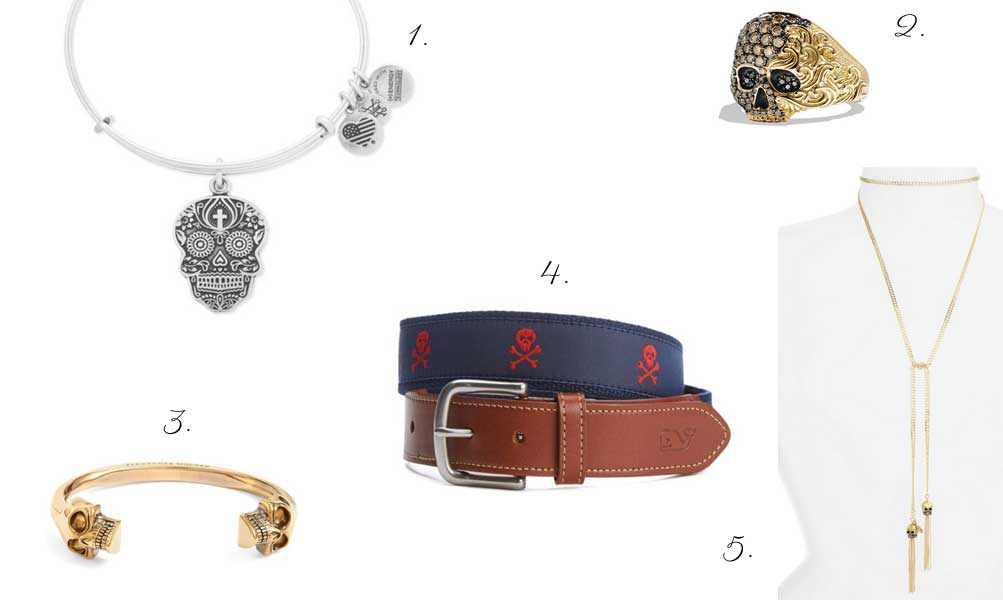 (1. 'Calavera' Adjustable Wire Bangle, Alex and Ani / 2. Waves Small Skull Ring with Cognac and Black Diamonds in 18K Gold, David Yurman  / 3. Twin Skull Cuff Bracelet, Alexander McQueen / 4. Embroidered Skull & Crossbones Belt, Vineyard Vines / 5. Zoe Wrap Necklace, Vanessa Mooney)