June 24, 2021 | Marykate Forte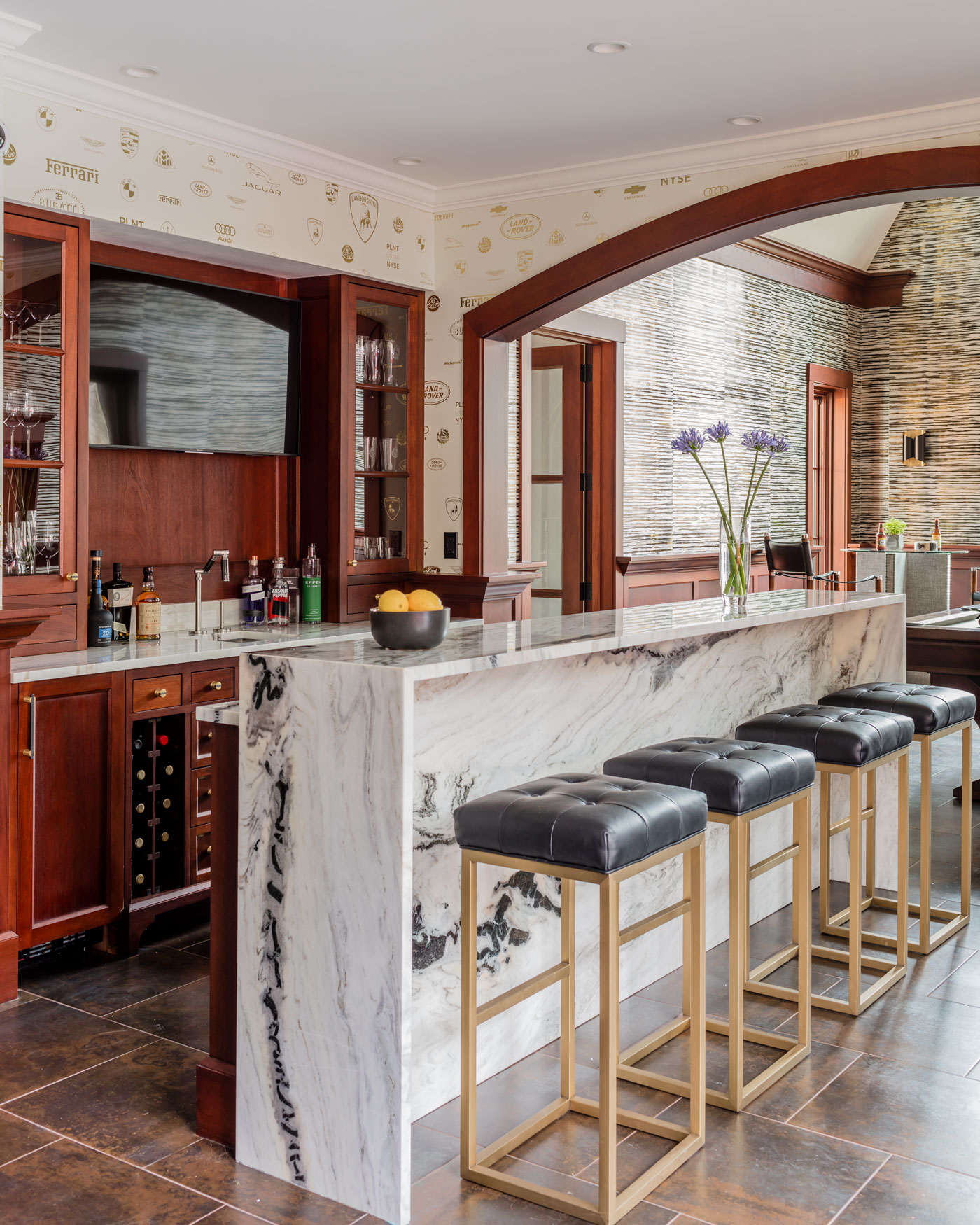 A custom garage that showcases more than just exclusive automobiles.
Six mahogany bay doors signal the gateway to a stunning carriage house that encompasses a coveted car collection, pool table, and a bar that exudes a youthful, edgy vibe. Initially decorated in traditional Scottish plaid, with gold, green, and burgundy, the homeowners contracted interior designer Betsy Bassett to freshen up the space, which is adjacent to the main home. Bassett added the bar and used polished chrome, metallic gold, and matte black to compliment the dark colors of the Bentley, Rolls-Royce, and Dodge Demon housed in the space.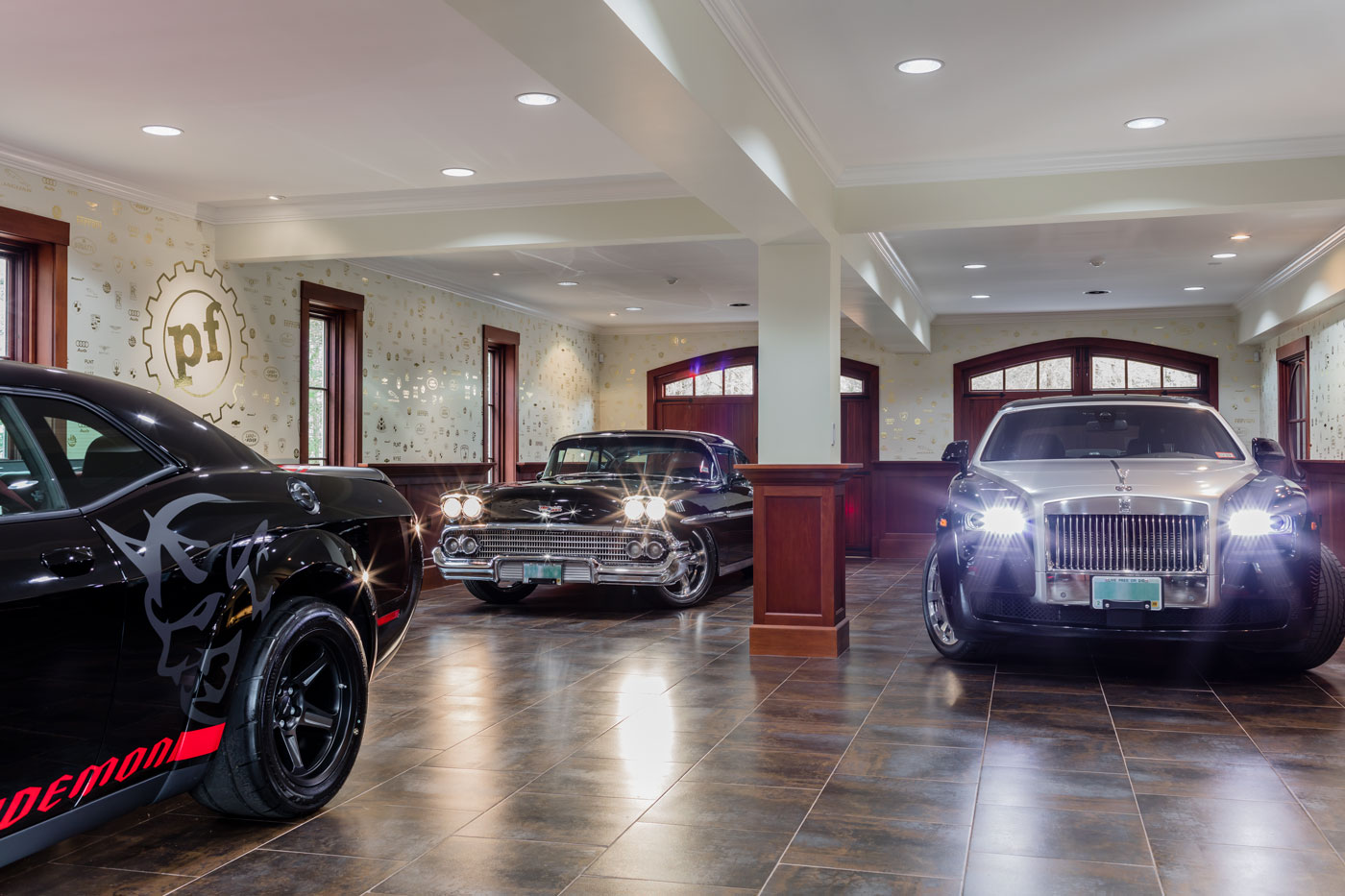 The space is designed to showcase the homeowner's car collection and entertain guests. In the bar area, Tom Dixon matte black and brass pendant lights hang over a custom-designed grey pool table. A metallic and matte Phillip Jeffries wallcovering provides a textured and dramatic look while a black and brown tile floor with a metallic copper wash pays tribute to the sports car collector theme. A car repair area is also included, along with a second-floor living space above.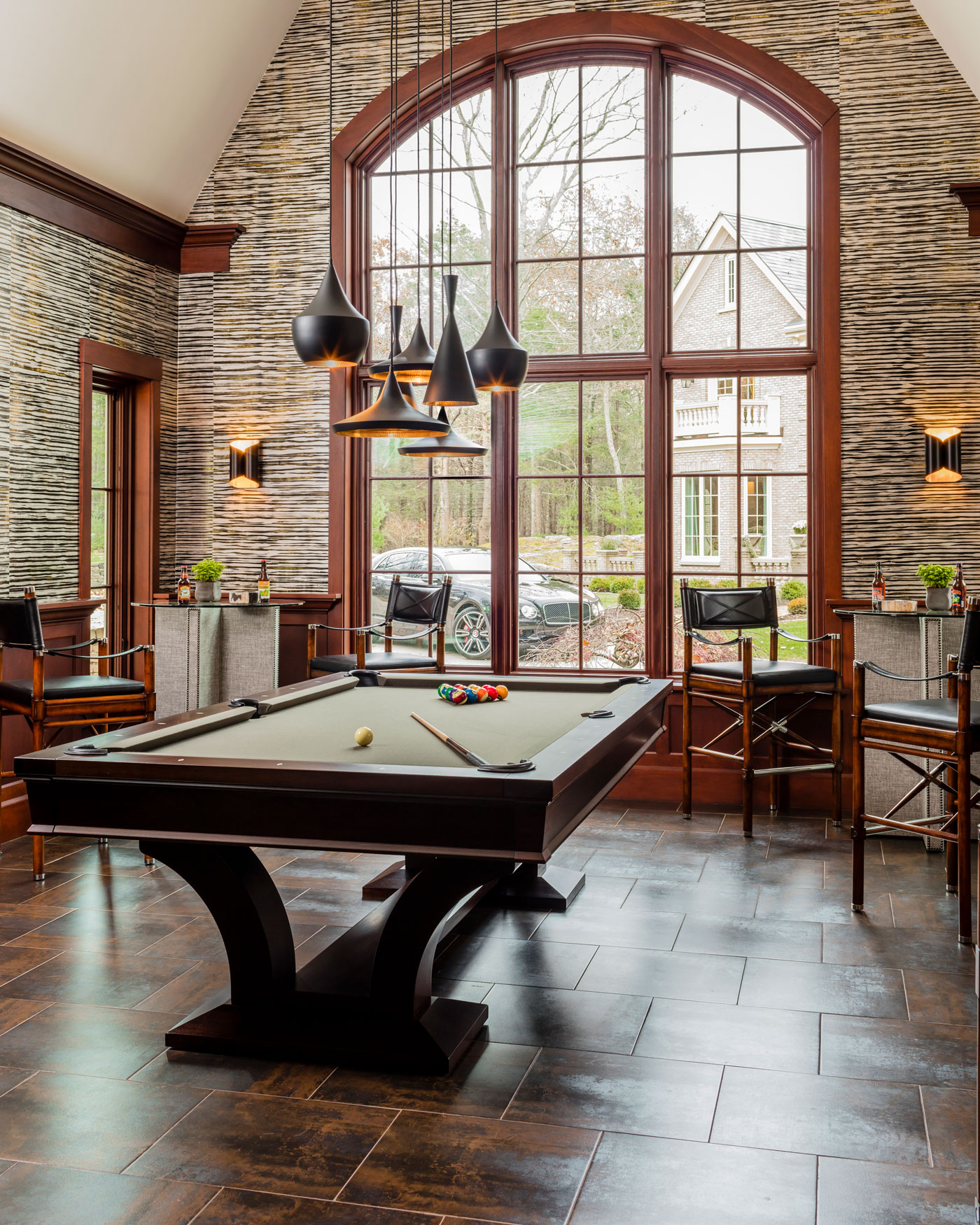 "The space has such a specific theme that it allowed us to take fun liberties with choosing materials," says Bassett. "We customized everything and got to create a strong theme as we completely redesigned the whole space."
For more information, visit https://www.betsybassettinteriors.com.
Photography by Michael Lee