September 26, 2019 | Edie Ravenelle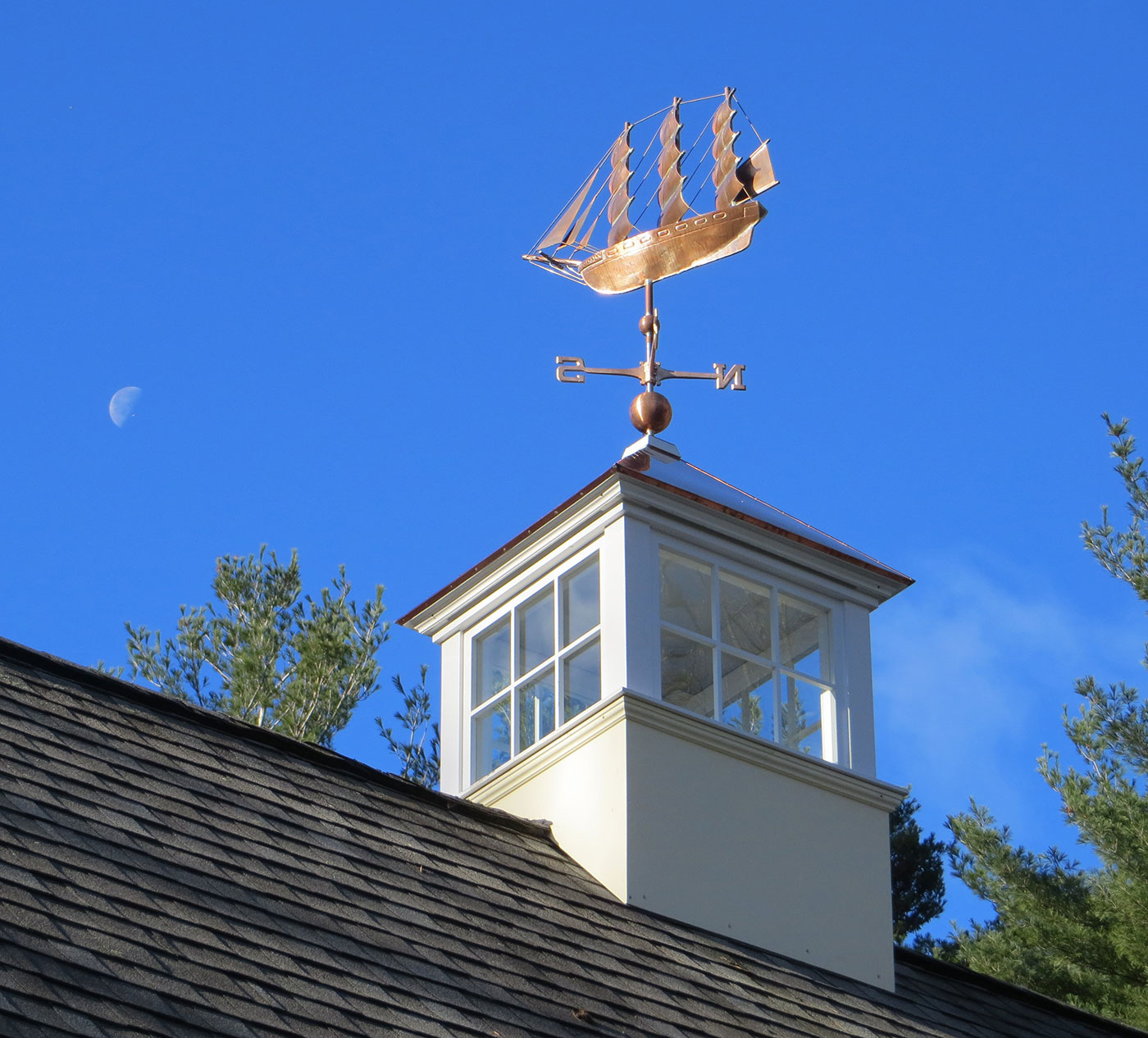 If your roof could talk it might just ask for a cupola. Why? Because a custom cupola and weather vane can bring eye-catching ornamental "bling" to your home, not to mention timeless appeal.
Cupola is an Italian word from the Renaissance, a time when ornamentation defined building design.
Kim and Mike Roderick, new owners as of May 2019 of Cape Cod Cupola, are all about expounding on the merits of how one of their custom-designed cupolas—with or without a weather vane—can add affordable presence and distinction to your home. As third-generation owners of this 1939-established family business, they are well versed in the fine craft and construction of cupolas and weather vanes.
"We're carrying on the tradition building handcrafted weather vanes and cupolas," says Kim, "while also growing the business based on our customers' changing tastes and needs." Cape Cod Cupolas' clientele is predominantly Cape Cod- and Rhode Island-based, working with many of the area's best builders. But they also ship custom orders across the U.S.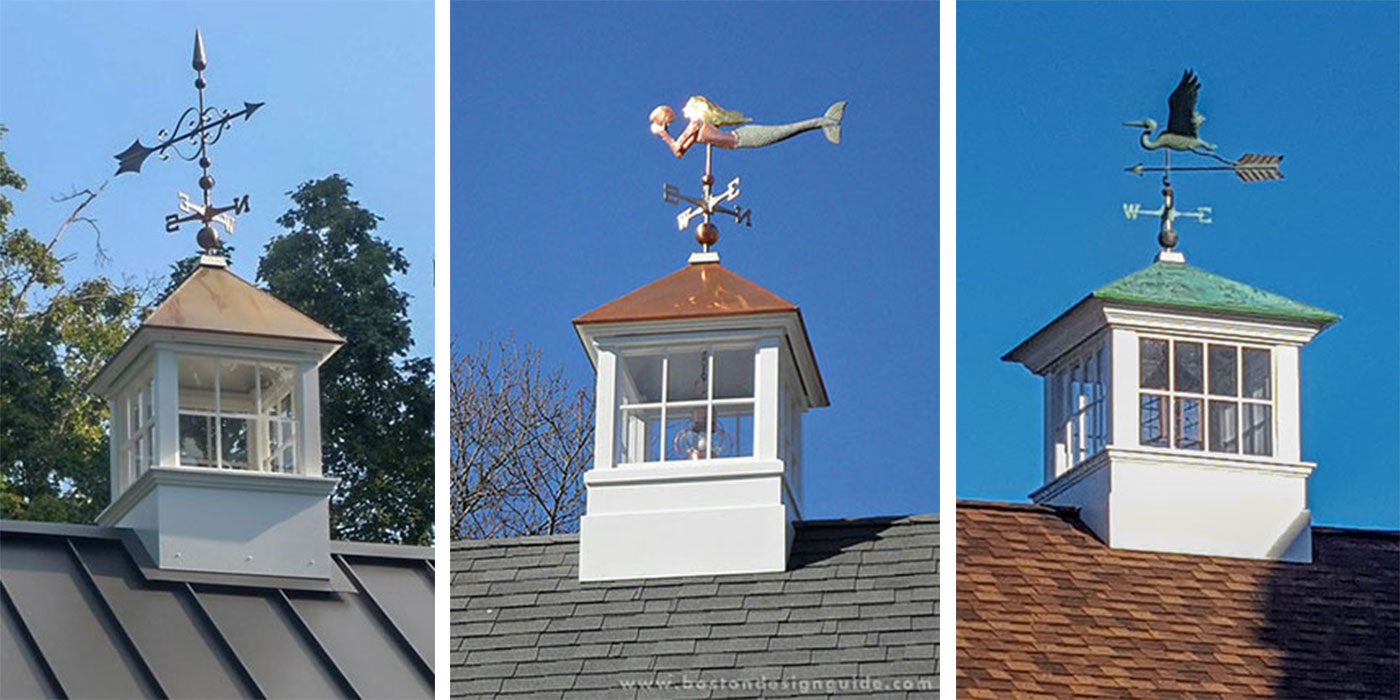 Left to right: A Loscacio arrow crowns a metal roof; a mermaid swims atop a copper roof, and windowed cupola with a lantern; a heron in patina graces a windowed cupola with a lantern
"This year we've had a lot of requests for mermaid weather vanes," says Kim, "all a little different—one mermaid held a wine glass in her hands." Weather vanes are constructed from copper, with added patina or without, and a stainless steel rod.
Cupola roofs can be copper or zinc, and most are now made entirely from PVC to avoid the maintenance wood requires (wood can be requested). "Designing a cupola to fit a structure's angles and size as well as the aesthetics of a client's taste is a very exacting process that takes into consideration things like the type of windows, louvers, and lighting within the cupola," says Mike. For each new design, detailed sketches and final drawings are rendered for client approval.
The North Dartmouth business' showroom is currently under construction. "We're upgrading to show people that what we do is all custom-made, from beginning to end. It's an art and the sky's the limit—we even still do gold leaf if a customer wants that."
Main image: the USS Constitution flies high on a PVC cupola with windows