October 9, 2014 | Anonymous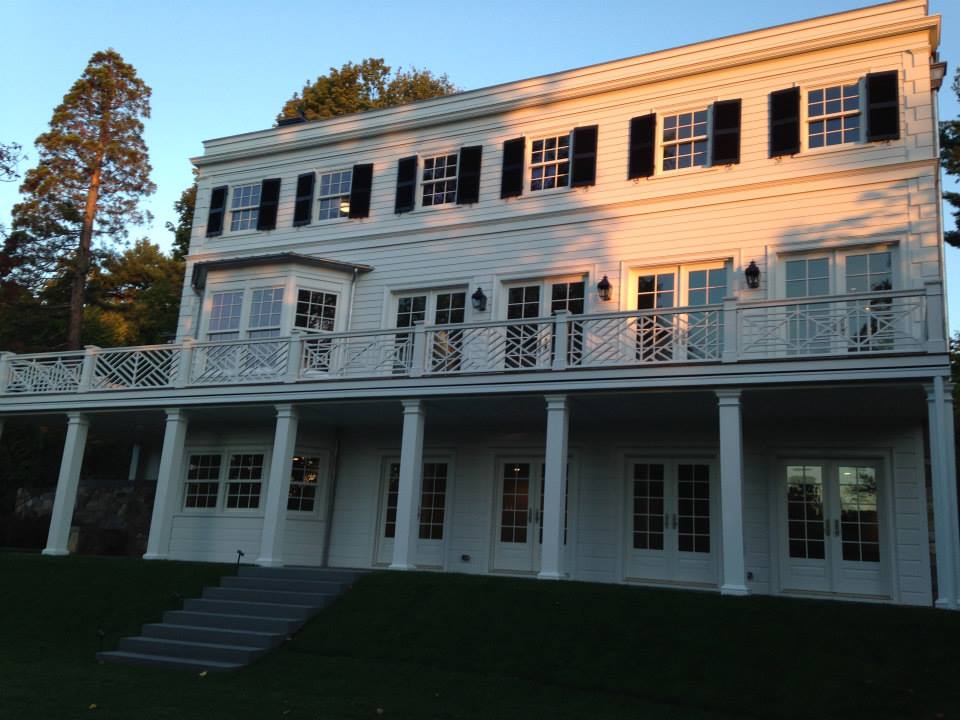 A shot of the back exterior. Set high up on a hill, the home gets beautiful afternoon light and sunsets. 
Wellen Construction recently completed a wonderful home project in Newton, Massachusetts.
Here, a shot of the home in daylight. It is surrounded by mature landscaping that gives the home added privacy.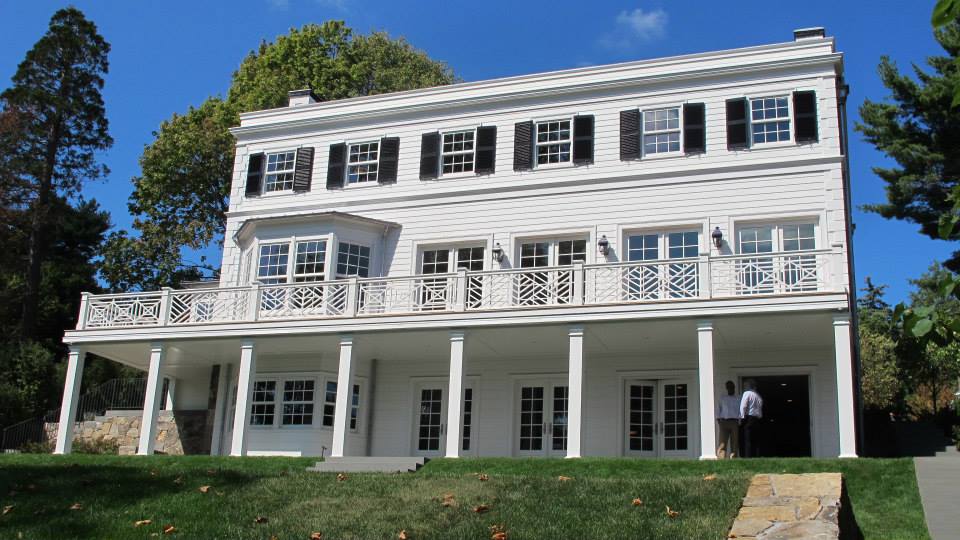 Below, Charlie Gadbois (right) Owner of Wellen Construction with Bryan O'Sullivan (left) Project Manager at Wellen Construction.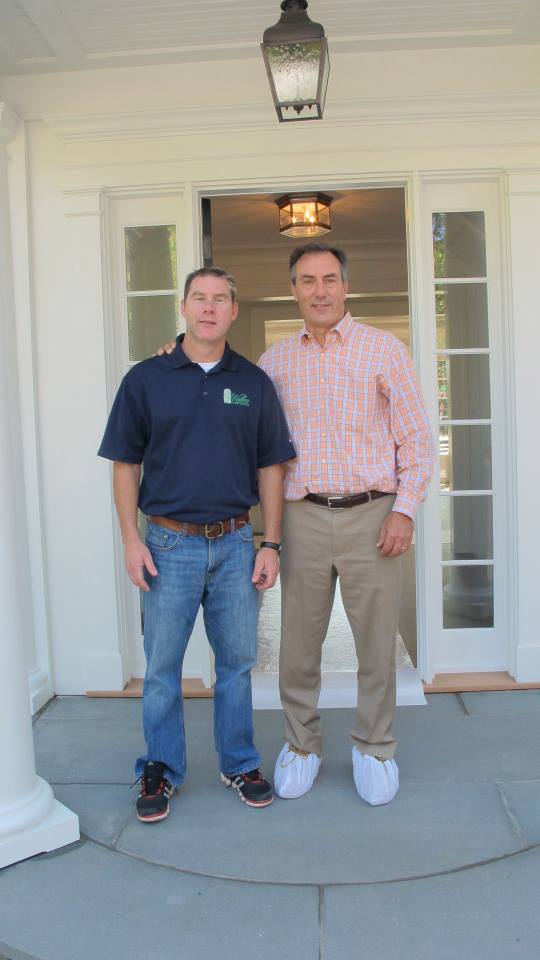 The pair worked with Project Coordinators at Phil Mastroianni Corp. Ellen Menounos and Nick Mastroianni and Project Supervisor Alex Quebec.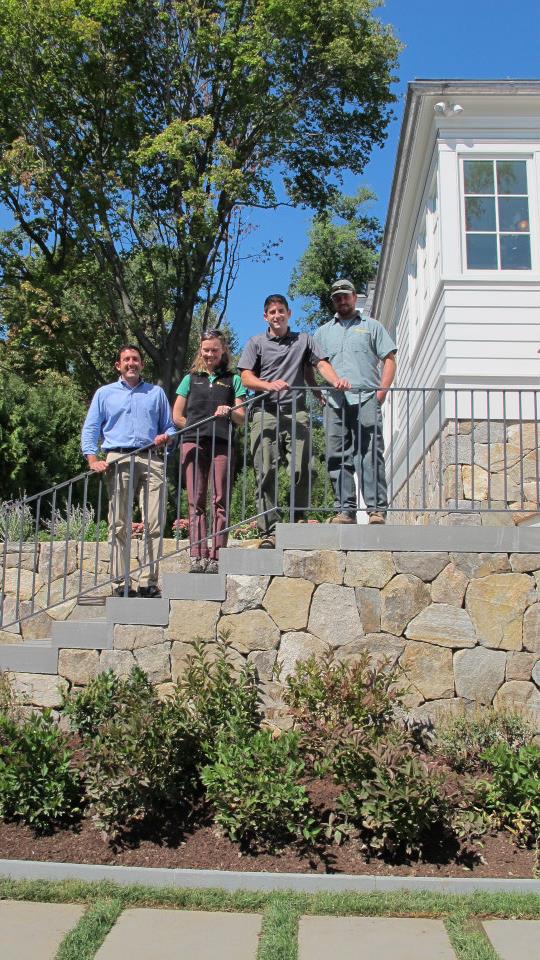 The large French doors take advantage of the warm sun that floods the home's interior each afternoon.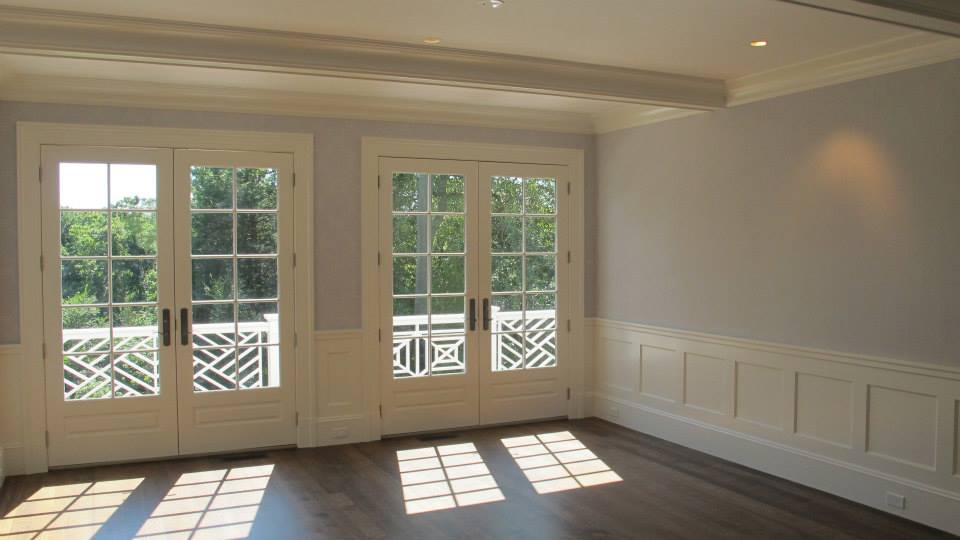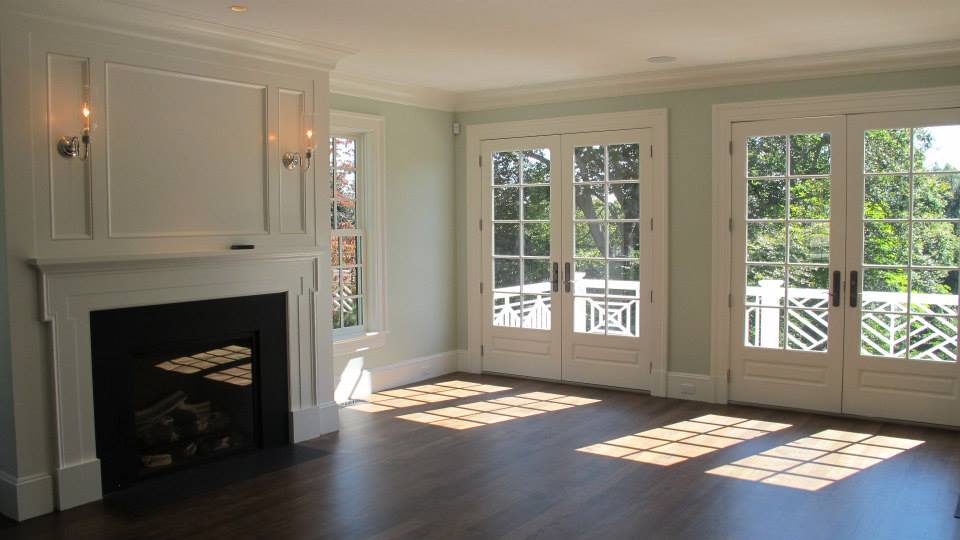 An alcove window looks out over the backyard below.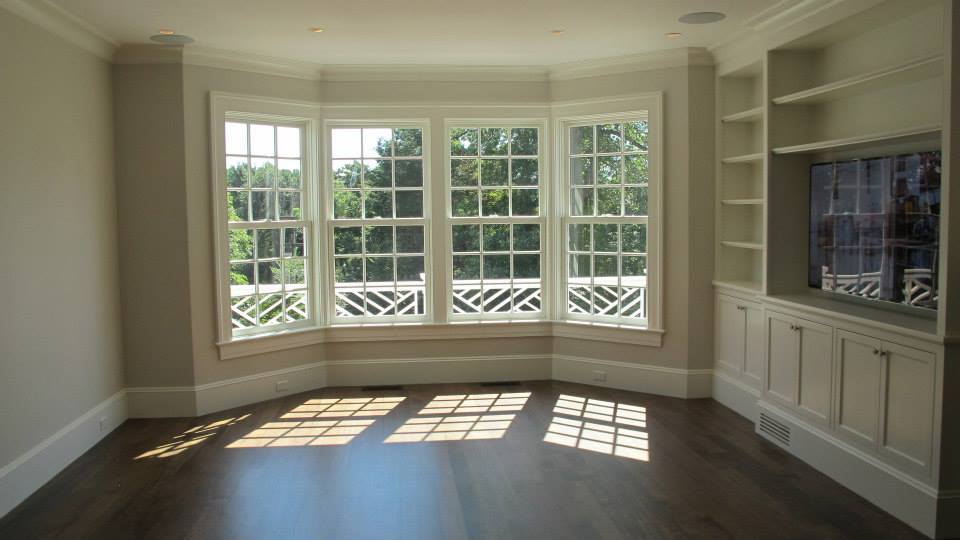 An all-white kitchen fits perfectly with the light tones in the rest of the home. White subway tiles provide a backsplash and complement the white cabinetry.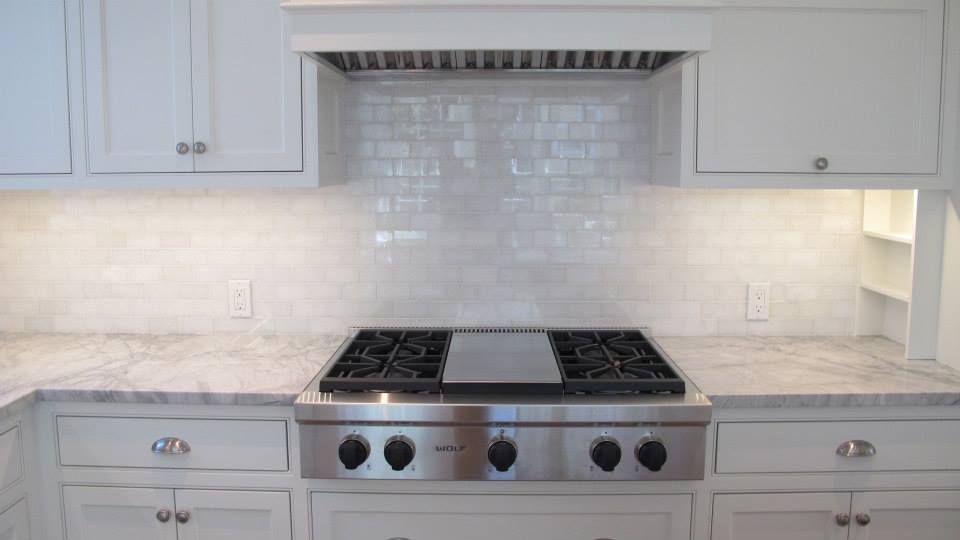 A white bathroom with white tiles glows in ambiant light provided by vanity sconces.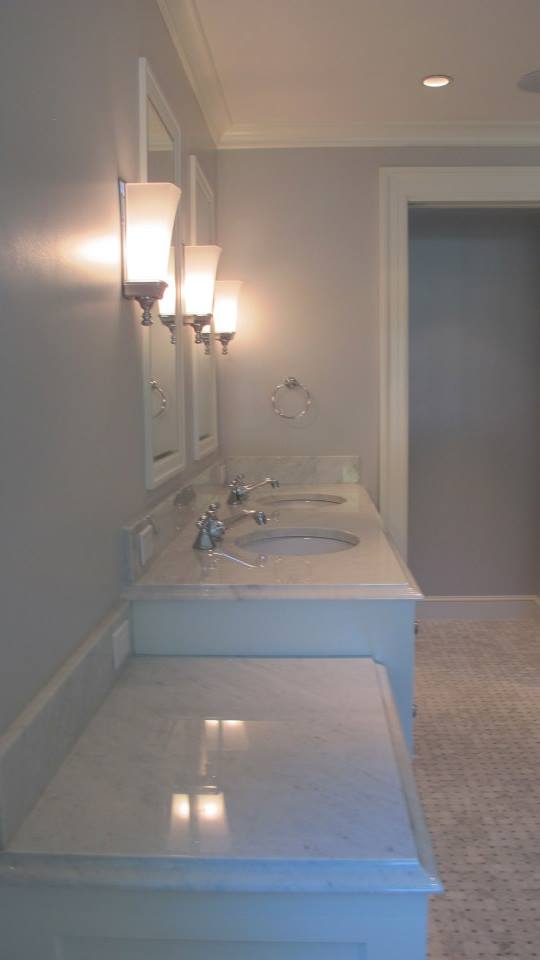 Below, another shot of the home in its entirety. It is complete with a large, two-car garage.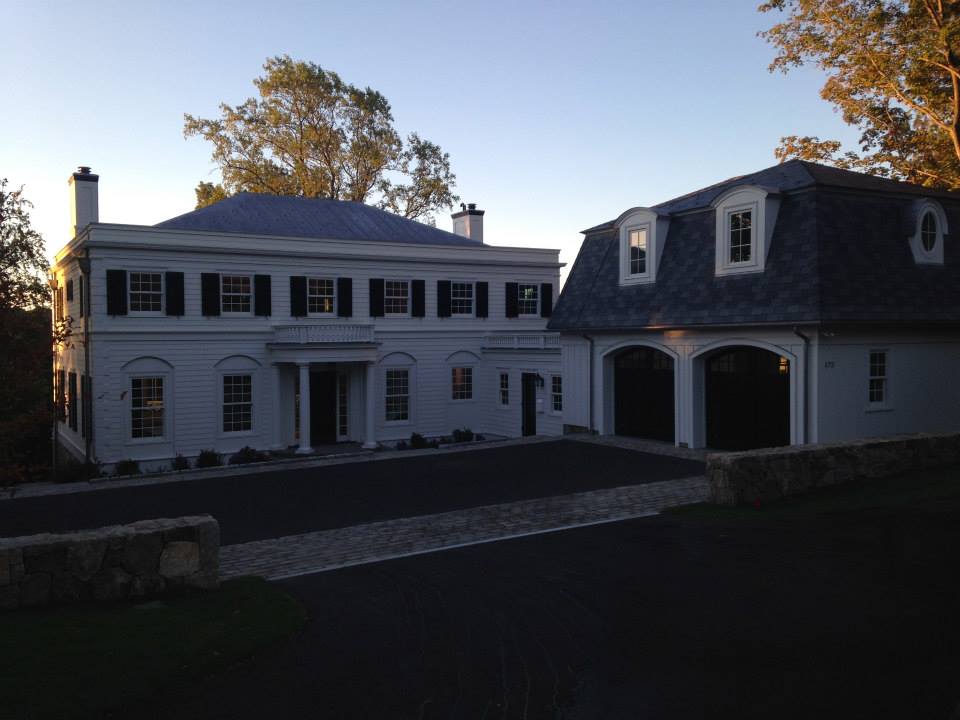 Builder: Wellen Construction
Landscape: Phil Mastroianni Corp
Stone Counters: Cumar, Inc
Interior Millwork: Fine Finish, Inc
Appliances: Jarvis Appliance
Tile Installation: Installations Plus
Landscape Architect: MCL
Architect: DSK