March 2, 2021 | Sandy Giardi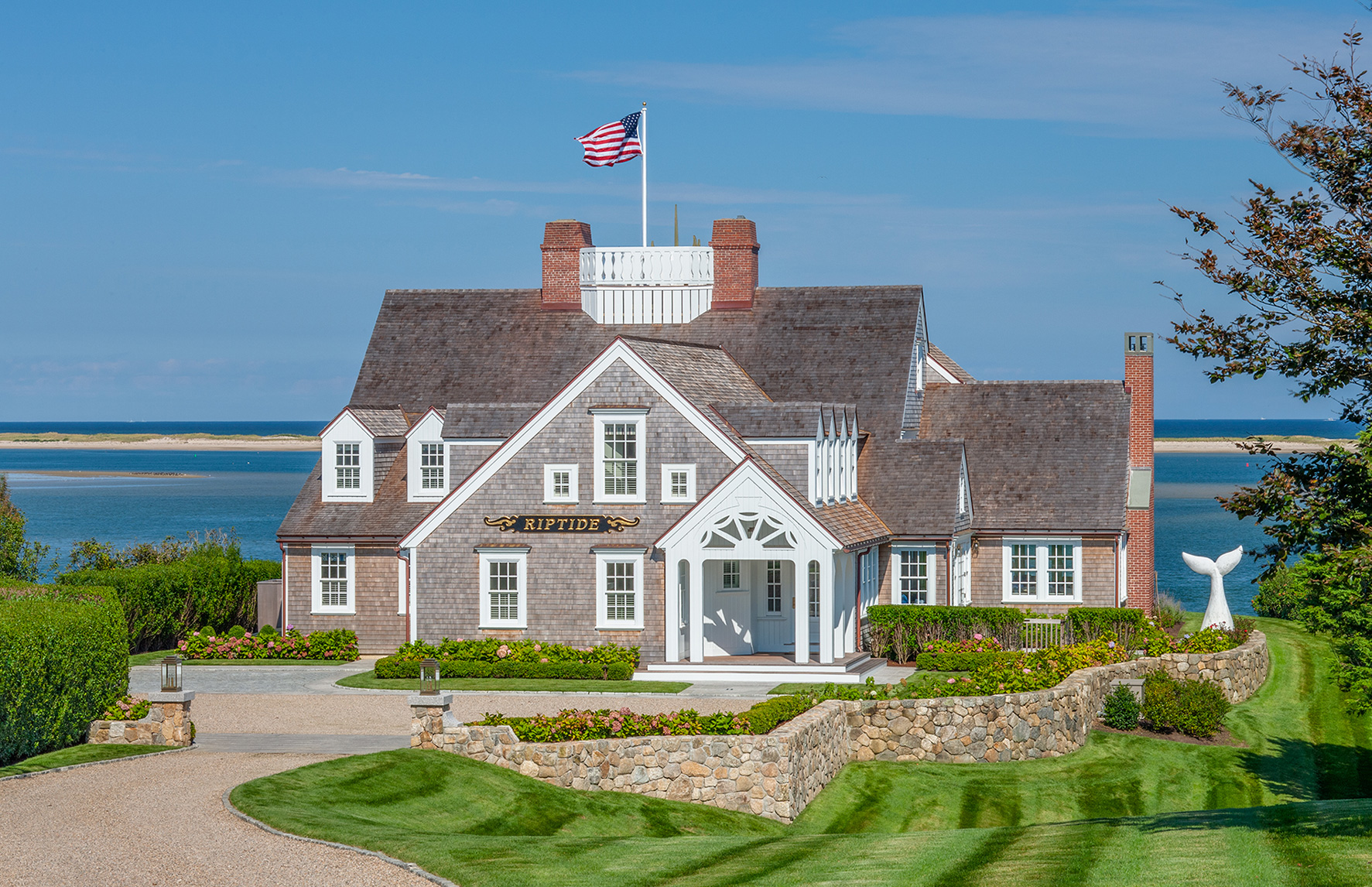 Polhemus Savery DaSilva Architects Builders renovates an iconic Cape Cod residence for a second time.
An iconic, idyllic Cape Cod residence, long known as Riptide, has been reimagined by Polhemus Savery DaSilva Architects Builders (PSD) for its newest owners. After eyeing the property for years, and following the work of PSD, they found themselves in the fortunate position of making Riptide their own.
Before the home would become a reality, they reached out to the integrated architecture and construction firm to tour it with them, to assess the feasibility and "get a sense of where PSD felt they could go, and what they could do," explains PSD owner and CEO Aaron Polhemus. Offering a full-service business model, "we are there for everything," he says, "through the whole feasibility, design, permitting, and construction, including landscape design and construction." PSD and the homeowners aligned their direction and began the process.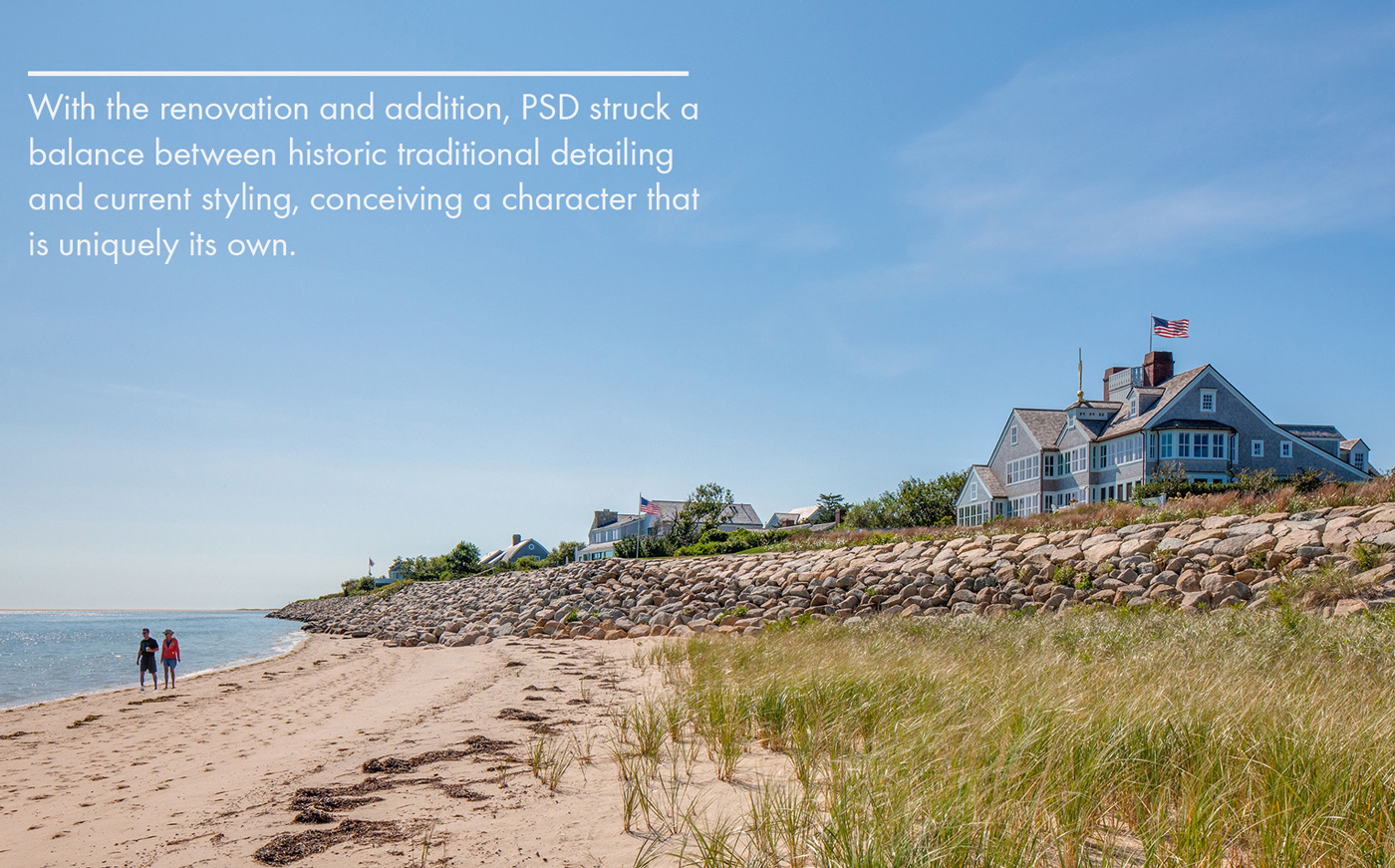 It wasn't the first time PSD had renovated this home. They worked on it 10 years ago, however, this time around, "We were able to take full advantage of everything that the house and the site had to offer," says Polhemus.
What transpired was a full reconstruction, including an all-new rear elevation with a façade of windows that ushers in light and extraordinary views. Throughout the design and construction, the team was mindful of preserving the home's character, says Polhemus, so that it reads like it has been there for generations—and it has—albeit not in its current iteration. The client sought to respect the home's history, while updating it for modern living.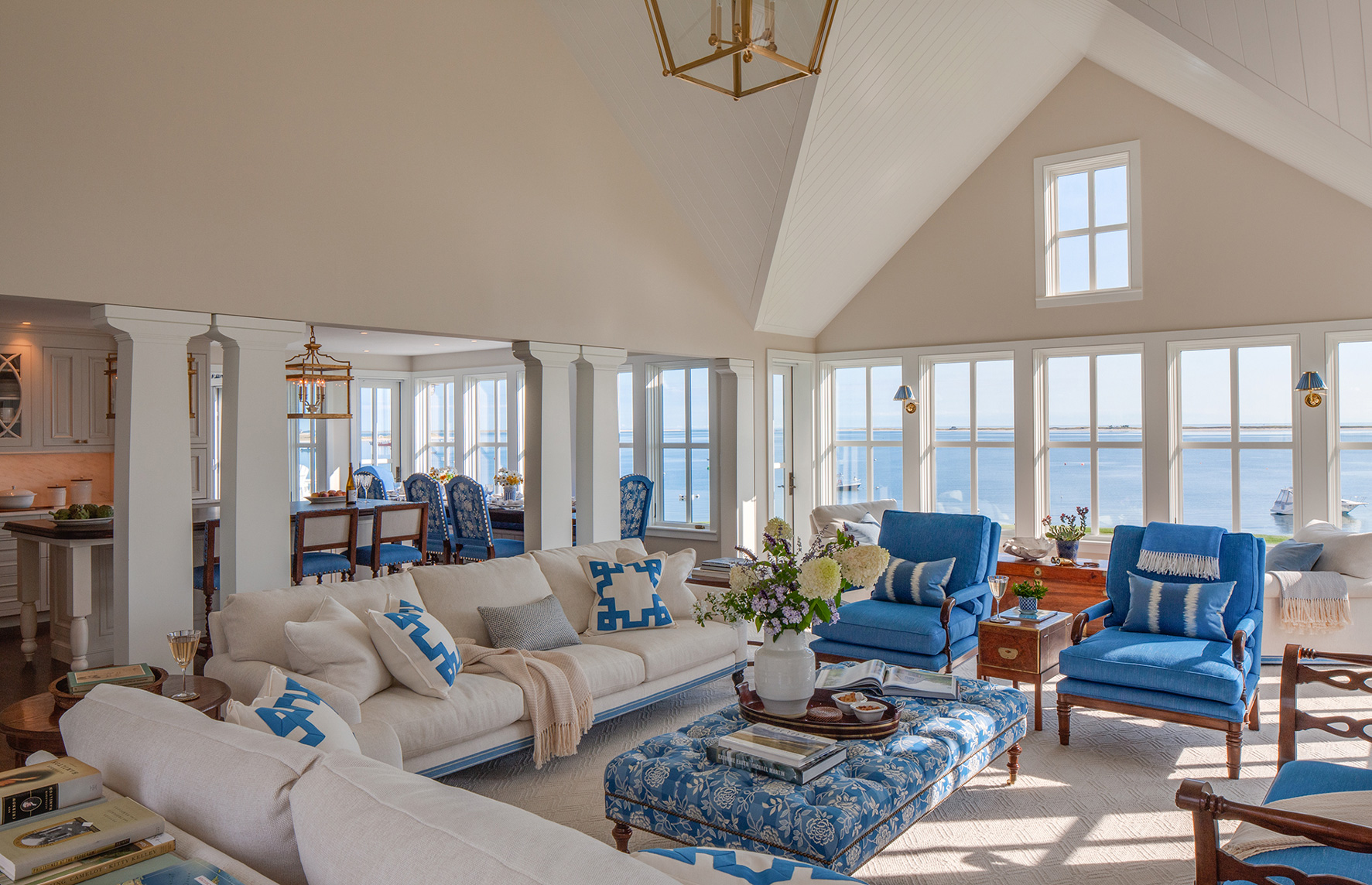 With the renovation and addition, PSD struck a balance between historic traditional detailing and current styling, conceiving a character that is uniquely its own. The exterior envelope has all of the hallmarks of a traditional Cape Cod seaside home—copper gutters, a red cedar roof, white cedar shingles, a working widow's walk, a cobble drive—but inside, "it lives much more modern in its spaces," says Polhemus.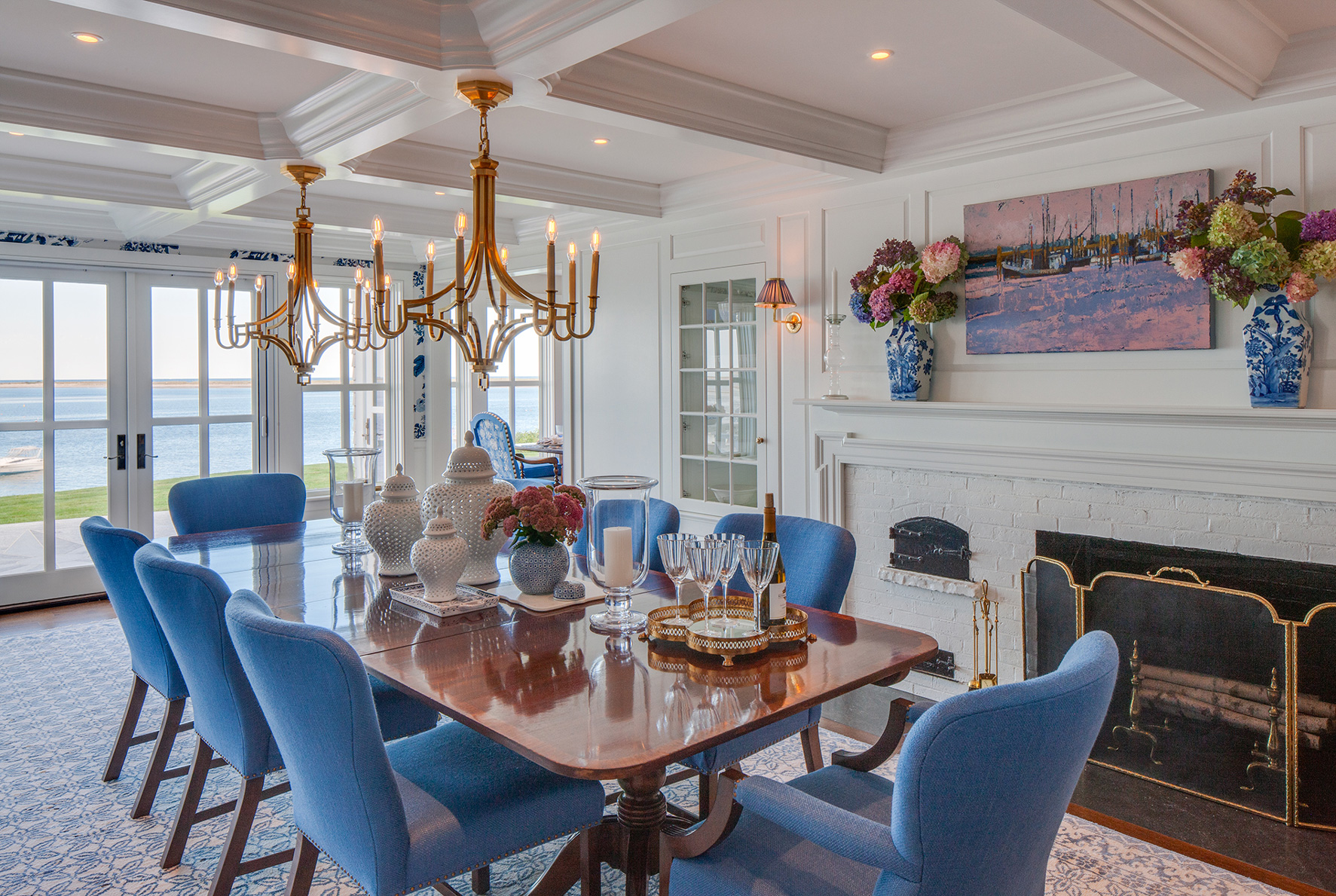 For the interiors, the clients sought a Beacon Hill-meets-Cape Cod sensibility, and PSD partnered with SLC Interiors, to make that vision a reality. Owner Susanne Csongor and her team imparted a crisp, clean-lined formality that takes on a more coastal feel as you move through the house towards the ocean. Every inch is custom, with gorgeous contrasts—bright white millwork, dark rich quarter sawn white oak hardwoods, pops of hydrangea blue—and statement-making features, like the striking, curving staircase and the restored original fireplace that holds court in the dining room.
In the end, it's a "beautiful transformation, but done in a way where the home's character remains intact," says Polhemus. He measures its success by the remarks of those who have watched the home for years. "They generally know it has been remodeled, but don't know how. It has simply been improved for the current owners—the next shepherds of the home—to enjoy for years to come."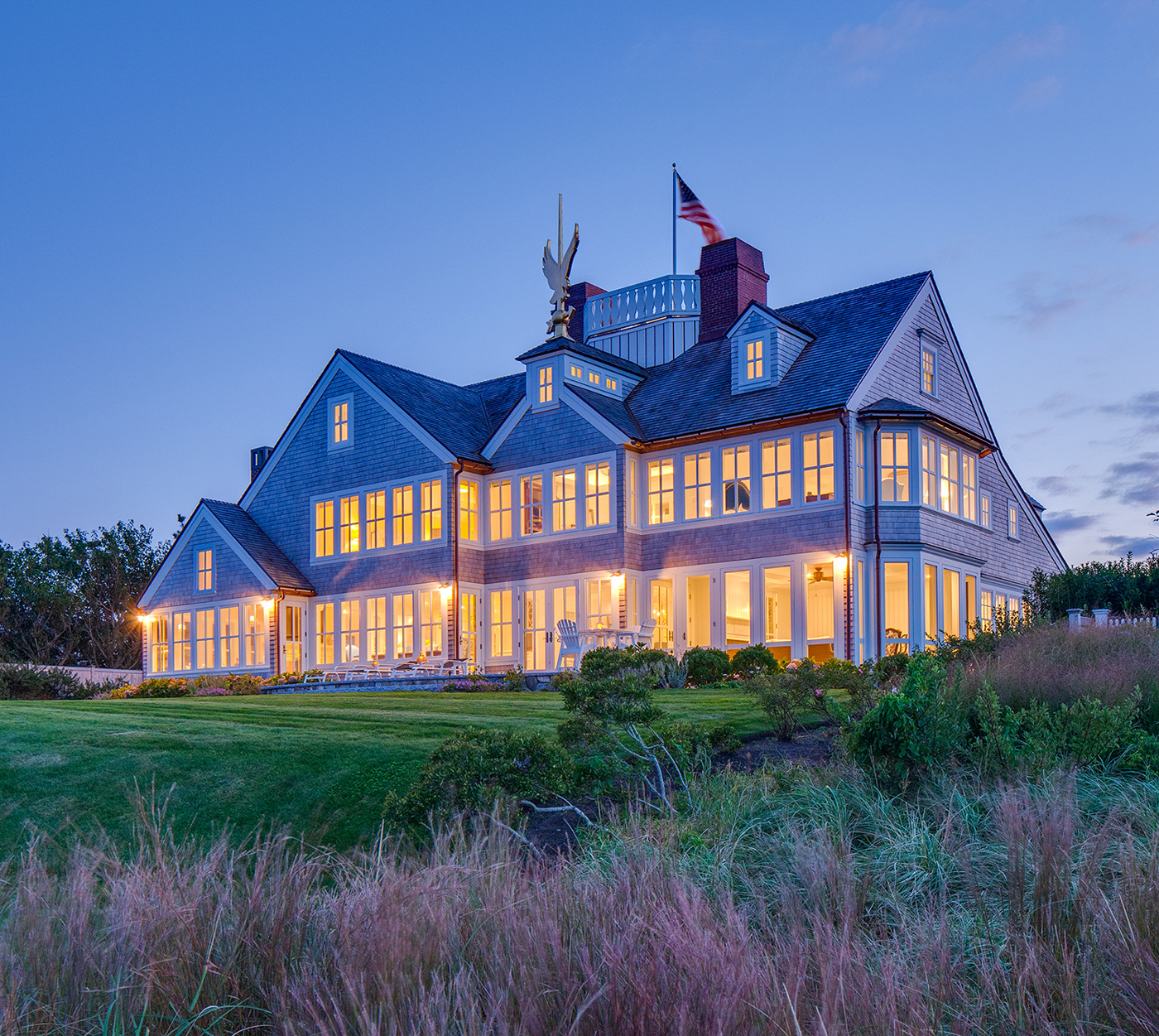 Photography by Brian Vanden Brink