March 5, 2020 | Sandy Giardi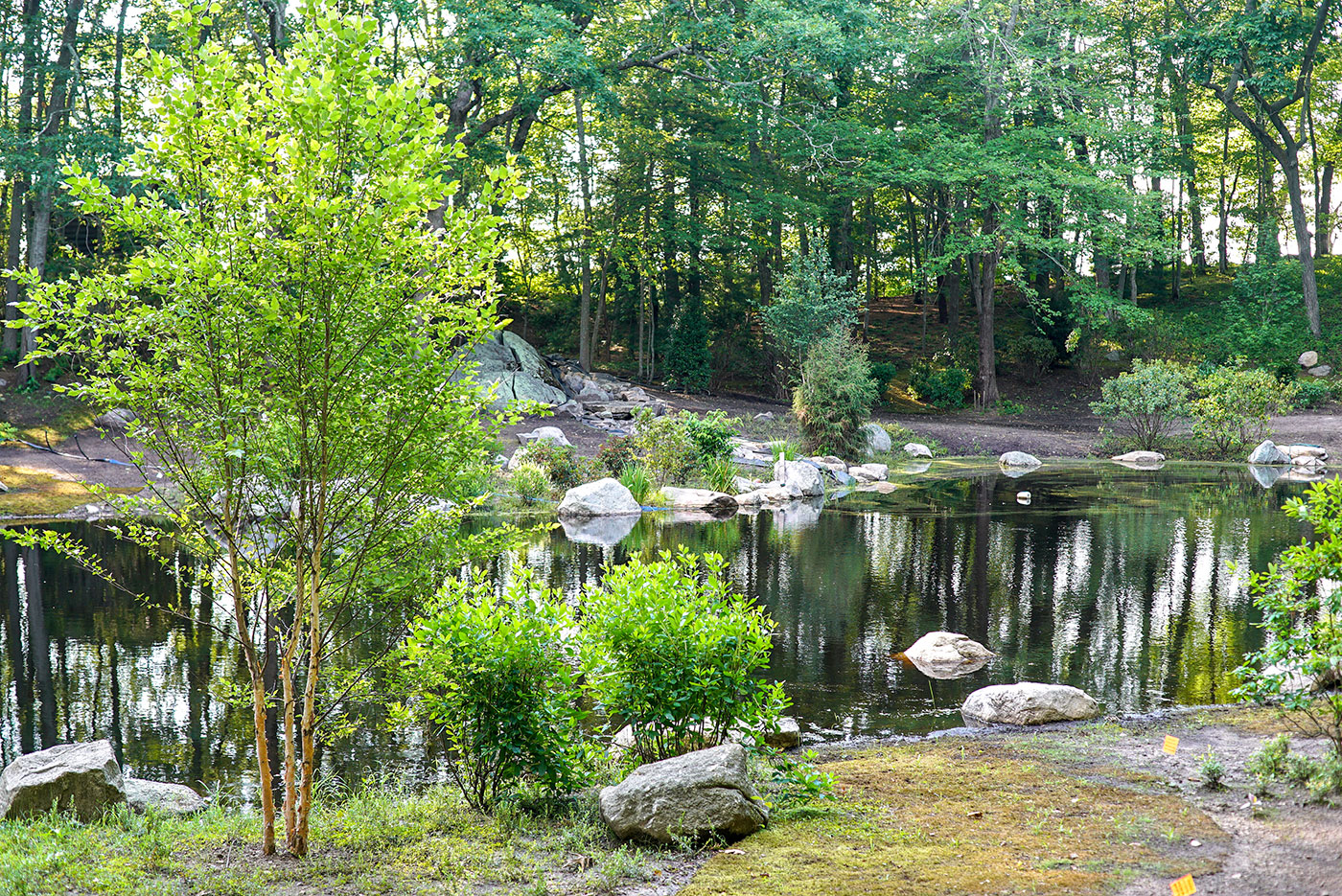 "We can never have enough of nature," Henry David Thoreau famously said, and it seems that a client of Landscape Creations would have to agree. An environmentalist at heart commissioned the landscape contractor to revive a pond on their New England property, and give them a natural refuge, or, you might say, their very own Walden.
Landscape Creations would have to find it first. The pond, which looked more like a vacant valley, had been overcome by invasive grasses and hidden by 20 years of fallen leaves, decaying plant material, muck and sediment. The landscape experts set to work cleaning the natural feature, uncovering New England field stones as they worked, and positioning them around the pond's perimeter to help control erosion.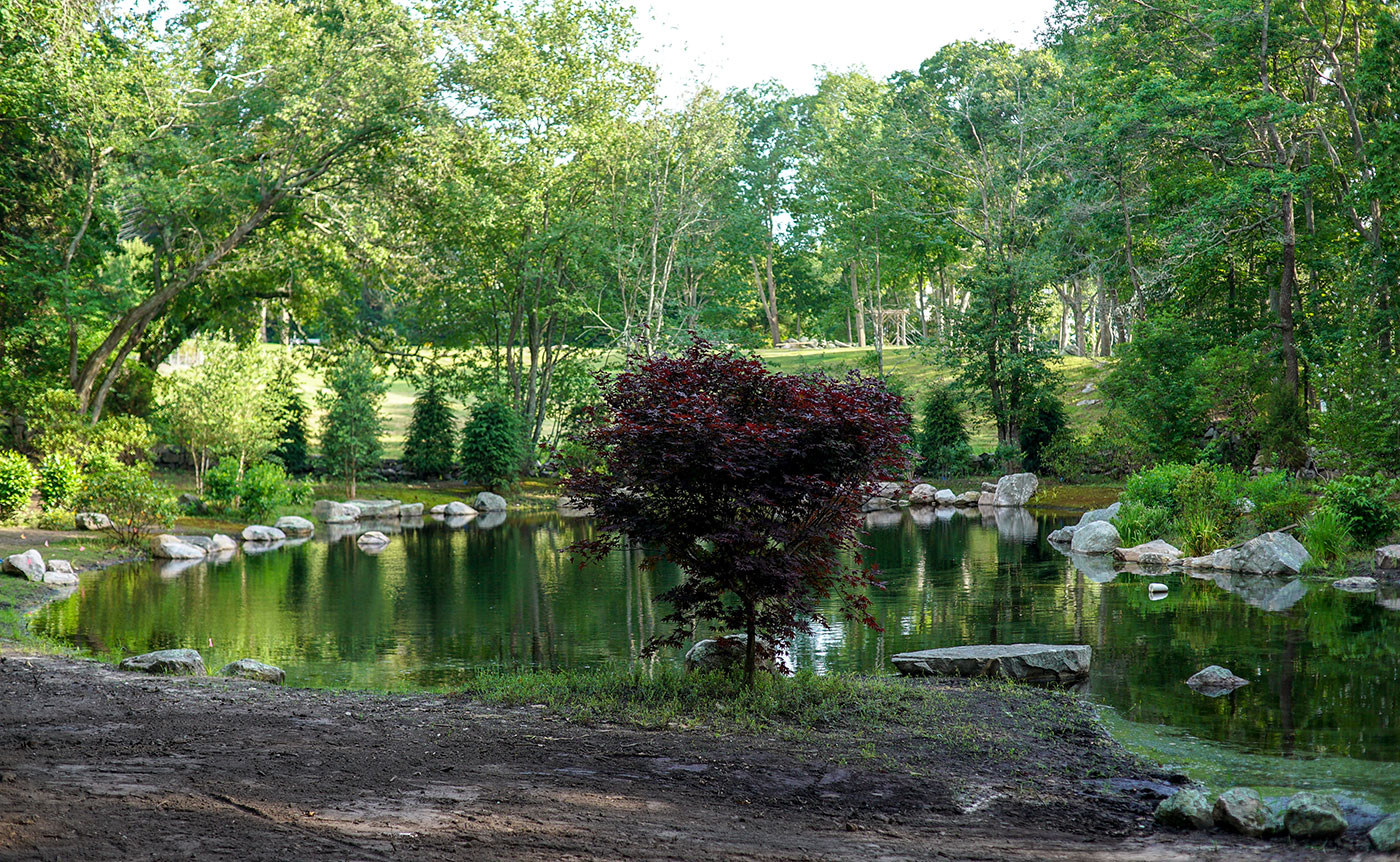 Immediately, Landscape Creations' efforts began to breed new life; after the initial cleanup, ten times the number of ferns emerged the following spring. The vista's natural springs did the rest, and the pond quickly returned to its original glory.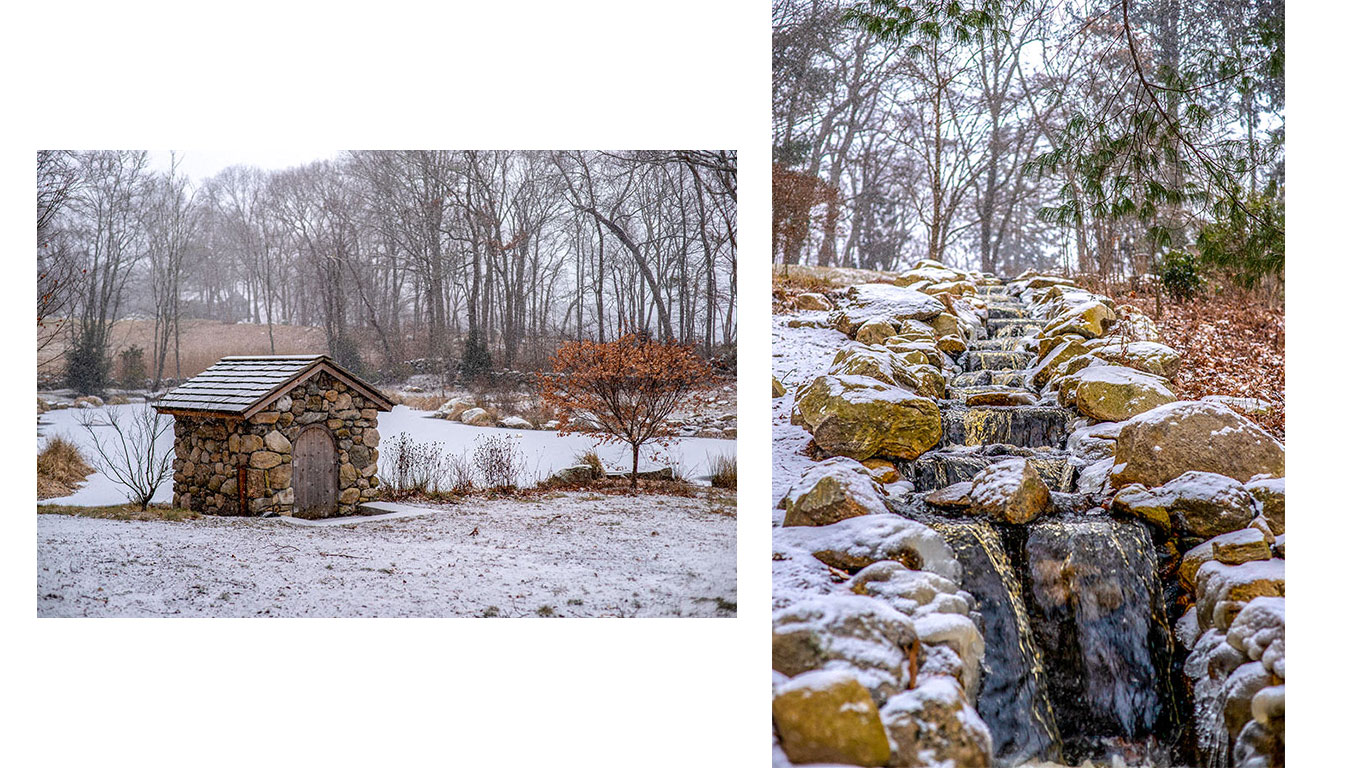 A fieldstone pumphouse (echoing the architecture of the main house) sits amid the embankments, supplying two waterfall features that descend on both sides of the pond. The audible rush of the cascading water elicits a soothing effect and energy that is a counterpoint to the reflective serenity of the pond.
Walking paths, now carpeted by sheet moss reborn from the barren landscape and the addition of sun moss, have been carved into the surrounding terrain to invite the homeowners to enjoy the property in every season. In winter, the residents enjoy the landscape's hushed beauty under a blanket of snow. Spring and summer bring a lush canopy of trees, and autumn promises a dazzling display of color.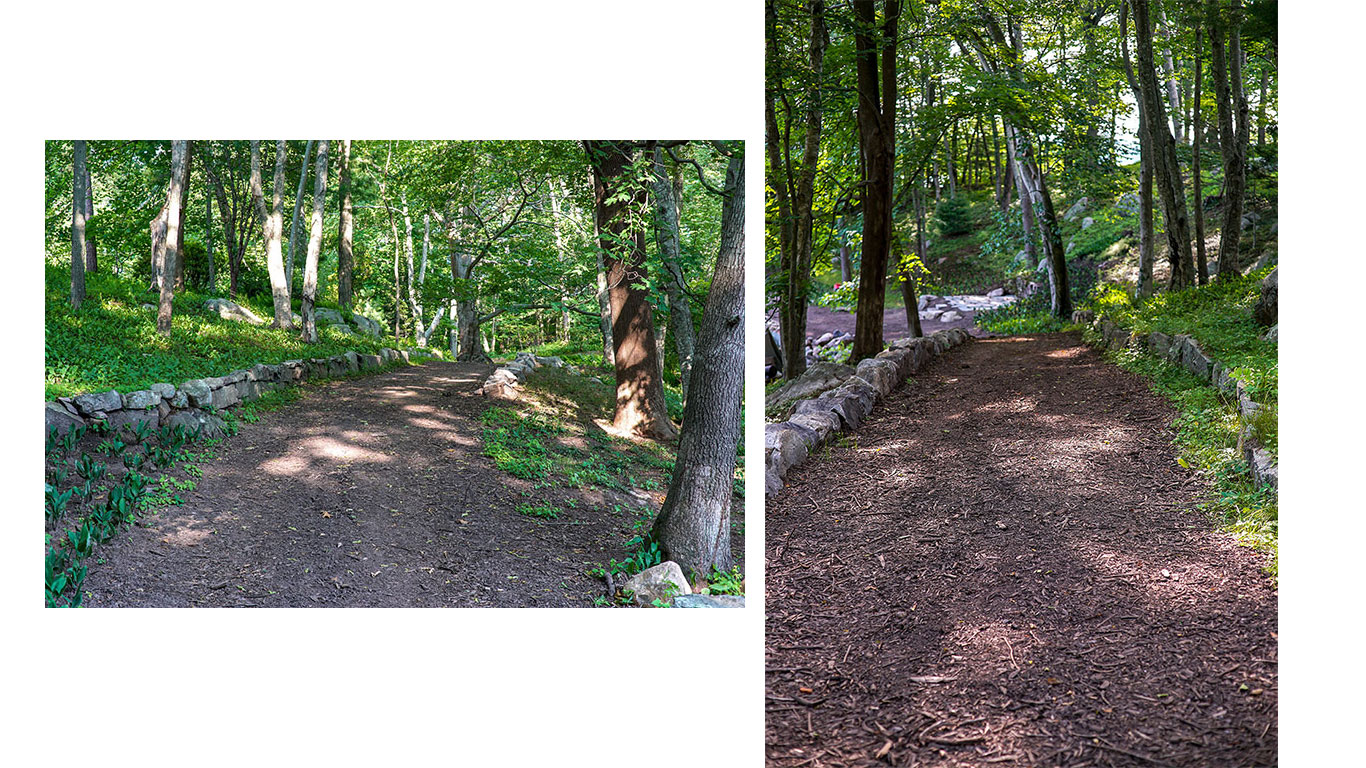 It is a particular point of pride that every stone used within this naturalized landscape was culled from the site and that no other source of water is needed to maintain the waterfalls or pond. And, thanks to Landscape Creations' regular upkeep, lily of the valley and other specimen plants, including mountain laurel, maple, hemlock and viburnum, that were planted years ago have made a triumphant return.
Photography by Figmints.com