February 7, 2017 | Sandy Giardi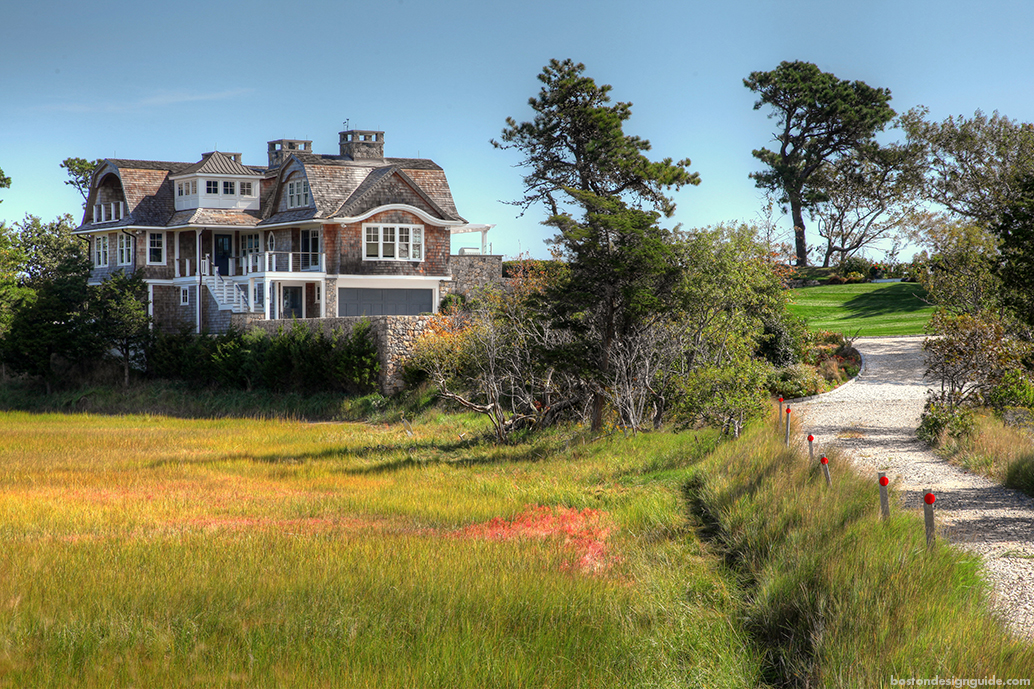 In business for more than 30 years, John Ingwersen and Peter Haig, principals of Architectural Design, Inc. know Cape Cod architecture, inside and out. They know that some fabulous mid-century modern homes are hidden among the trees in Wellfleet and Truro, and that Chatham, Orleans and Harwich tend to favor more traditional styles. They've watched as many Cape Cod homes have been transformed from inward-looking, utilitarian cottages with rooms centered around a core fireplace to custom open-concept vacation homes meant to be enjoyed throughout the day and evening that are largely "about the family and how the homes get used."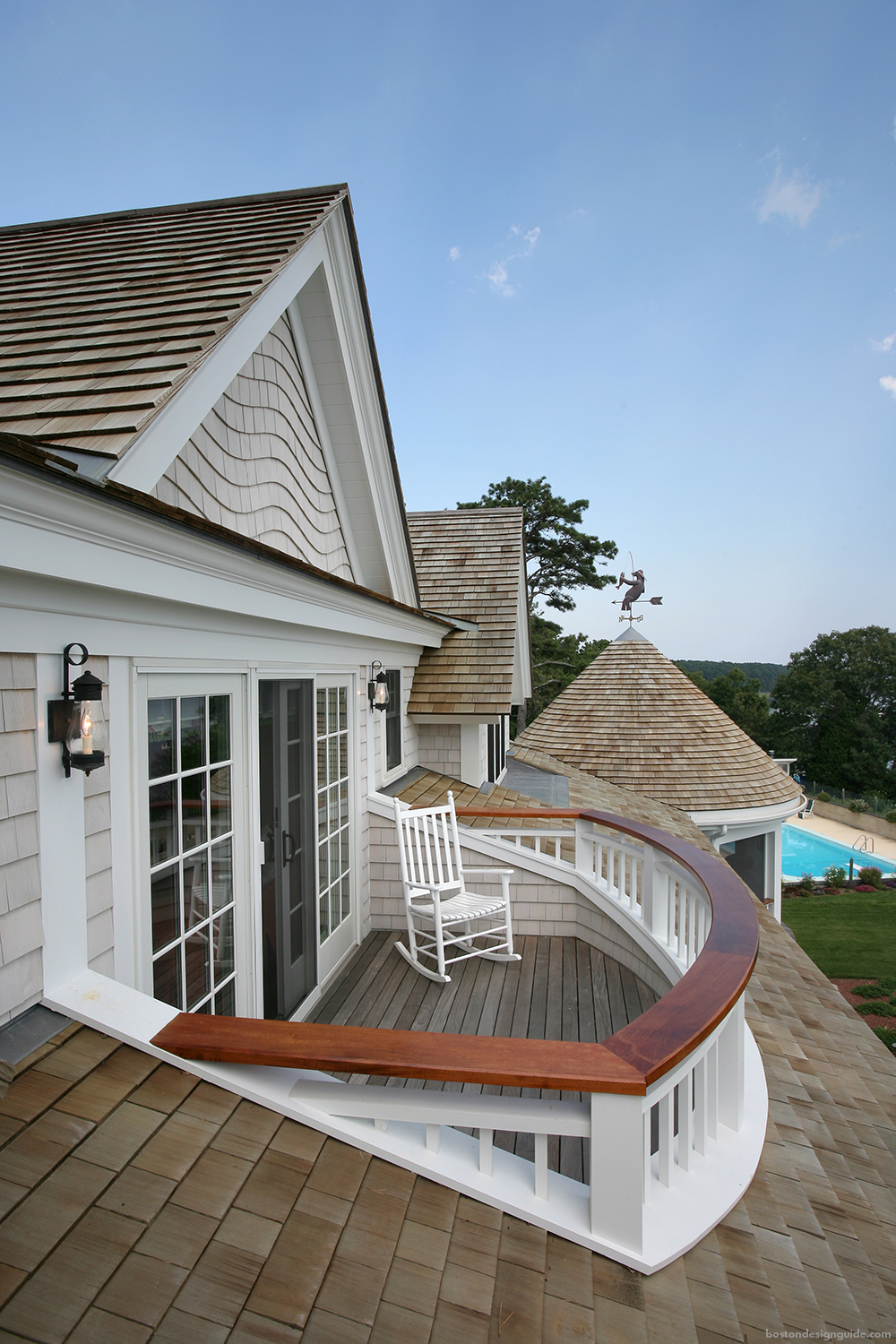 Photo courtesy of Roe Osborne
Having completed over 400 projects in their decades-long tenure, Architectural Design, Inc. has contributed greatly to the Cape and Island's architectural landscape. Still, for Ingwersen and Haig, the work never gets old. It couldn't, because each and every project is different, driven by the client's wishes, the regulations of the town and the opportunities unique to the site.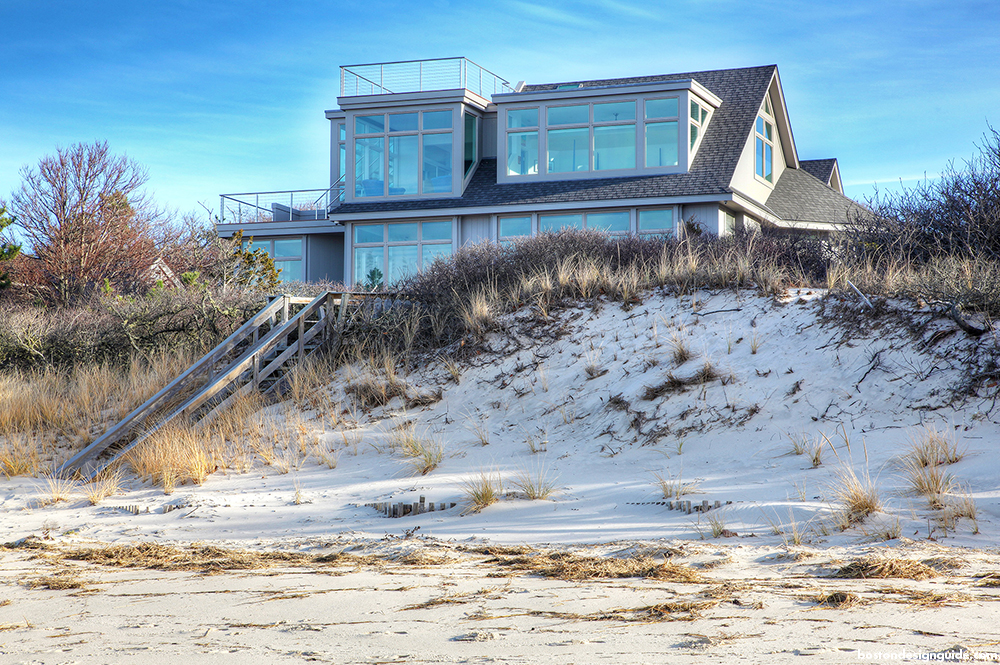 Photo courtesy of Roe Osborne
Because this design trifecta is entrenched in every project, Architectural Design's portfolio has breadth. Ingwersen is currently working on a modern beach house likely to incorporate a metal roof, for example, while another client is considering their plan for a tiny 400-square-foot beach cottage in Truro. In Orleans' historic district, Architectural Design gave what looks like "an old Cape Cod home" at first glance a modern rear façade sheathed in glass to play up its seaside vantage.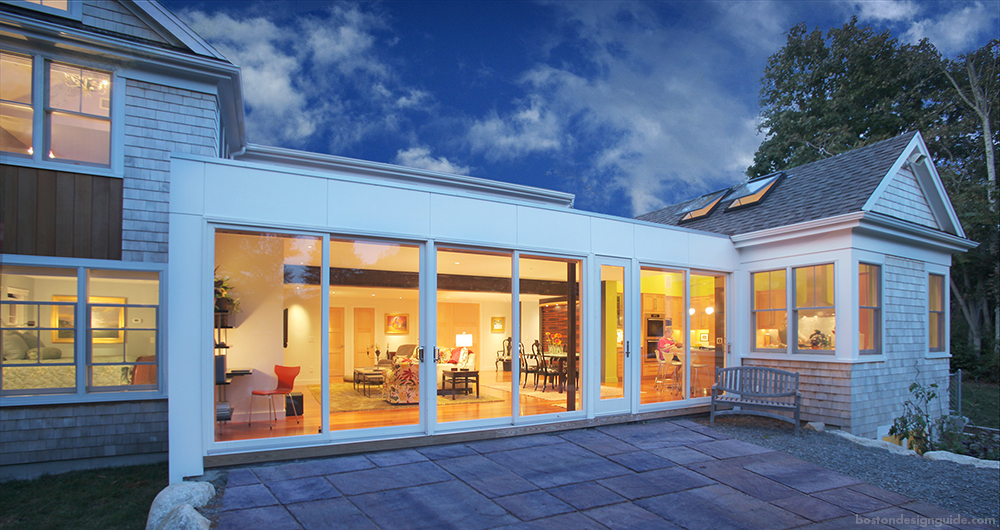 Photo courtesy of Roe Osborne
The work becomes more interesting when it's "affected by what the client wants and what the site is telling you," explains Haig. The firm prides itself on being active listeners. "We don't take a position." Architectural Design offers guidance, of course, but doesn't lose sight of the fact that it's the client's home. "We try to interpret it for their needs."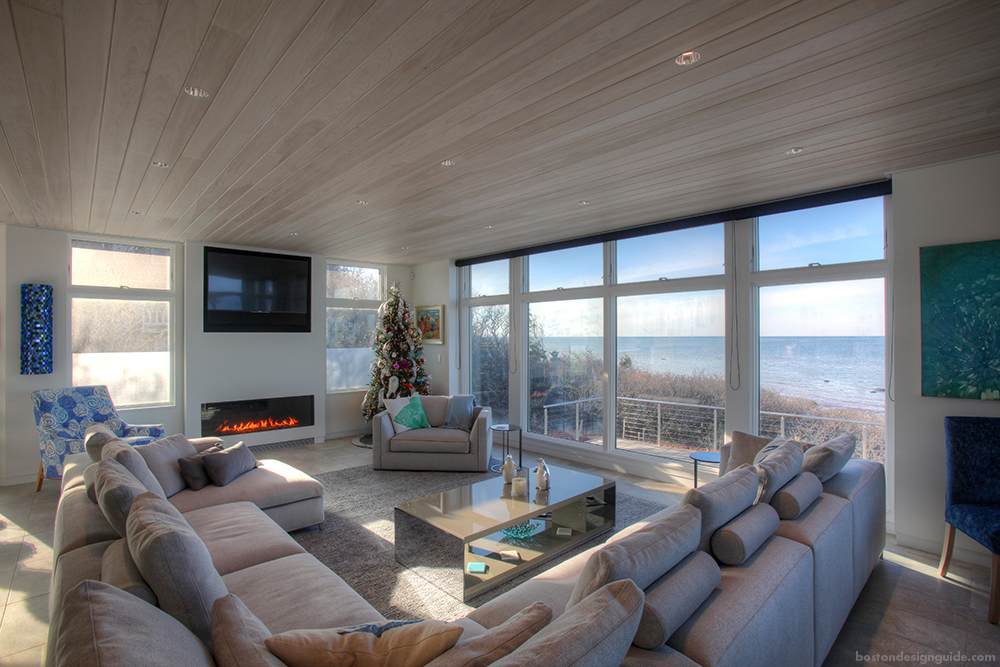 Photo courtesy of Roe Osborne
The recently completed home, pictured above, is an example. Here the goal was to feature the sunset over Cape Cod Bay, as well as the client's penchant for modern art. The result is a clean-lined waterfront home with a pronounced connection to its seaside vista, thanks to expansive windows and decks on every tier.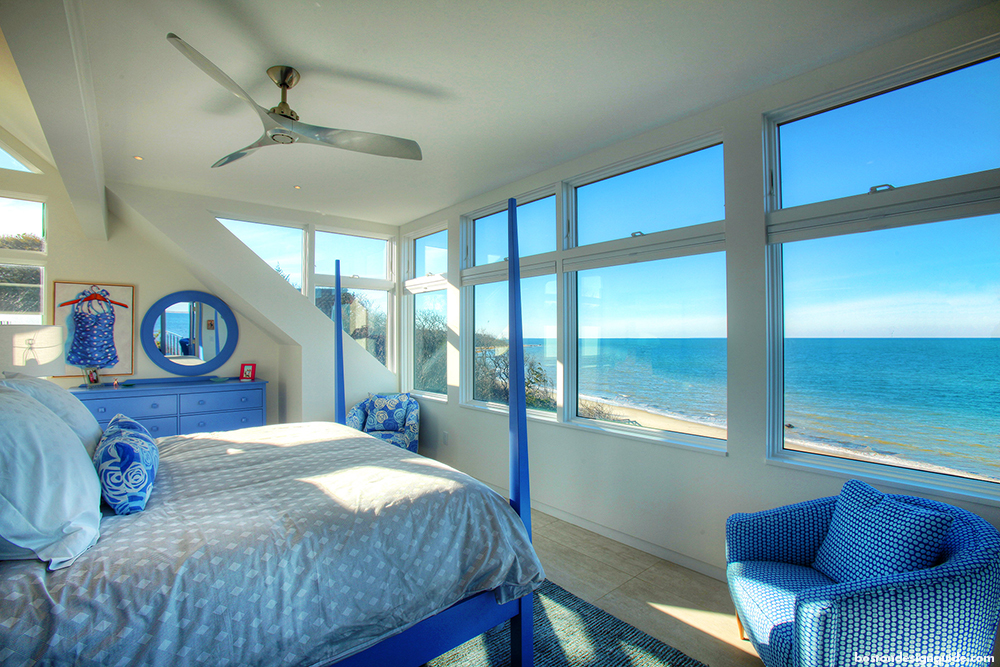 Photo courtesy of Roe Osborne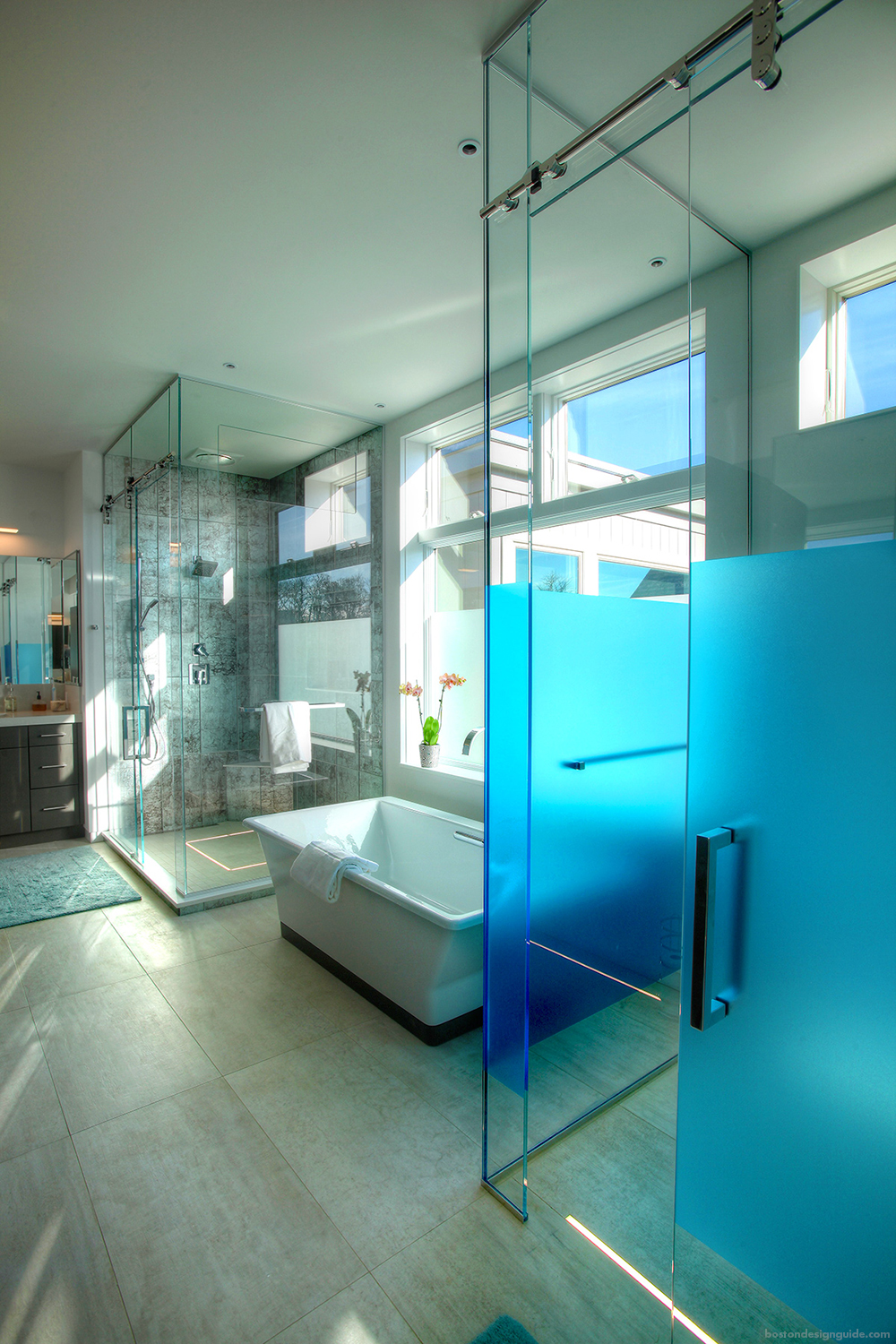 Photo courtesy of Roe Osborne
The home incorporates some unusual design choices, like the use of tile throughout the residence and a wealth of windows, even in unexpected places. The bunkroom, pictured below, illustrates the firm's inventive approach to design. Together with the client and millworker, they crafted a "masterpiece" of a six-bunk bedroom. Equal parts élan and expertise, this labyrinthine bunk bed is as functional as it is fun, and outfitted with drawers, shelving and closets.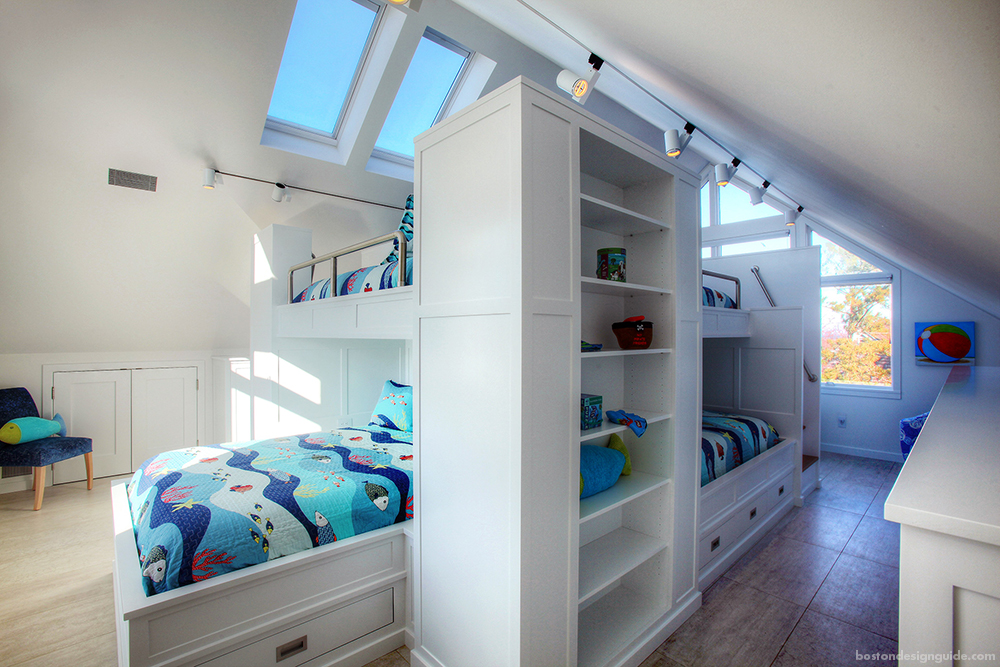 Photo courtesy of Roe Osborne
This problem-solving mentality makes Architectural Design particularly adept at finding creativity within constraints, and crafting unique and livable homes within parameters dictated from the town or a specific piece of land.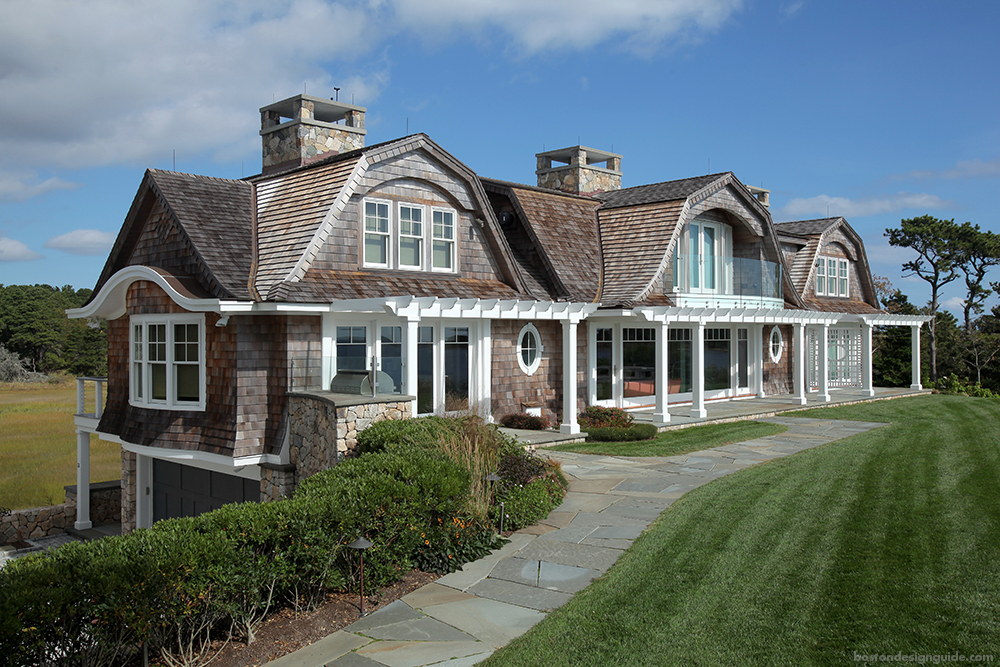 Photo courtesy of Roe Osborne
The waterside property pictured above is just such a success story. The client was looking to frame both the view of Pleasant Bay and the abutting marshland yet do so within the existing footprint and the maximum height requirements of the town's zoning board. Architectural Design was the third team brought in to solve the conundrum that would realize the client's wishes and satisfy the neighborhood constraints, and the firm that ultimately brought the project to completion.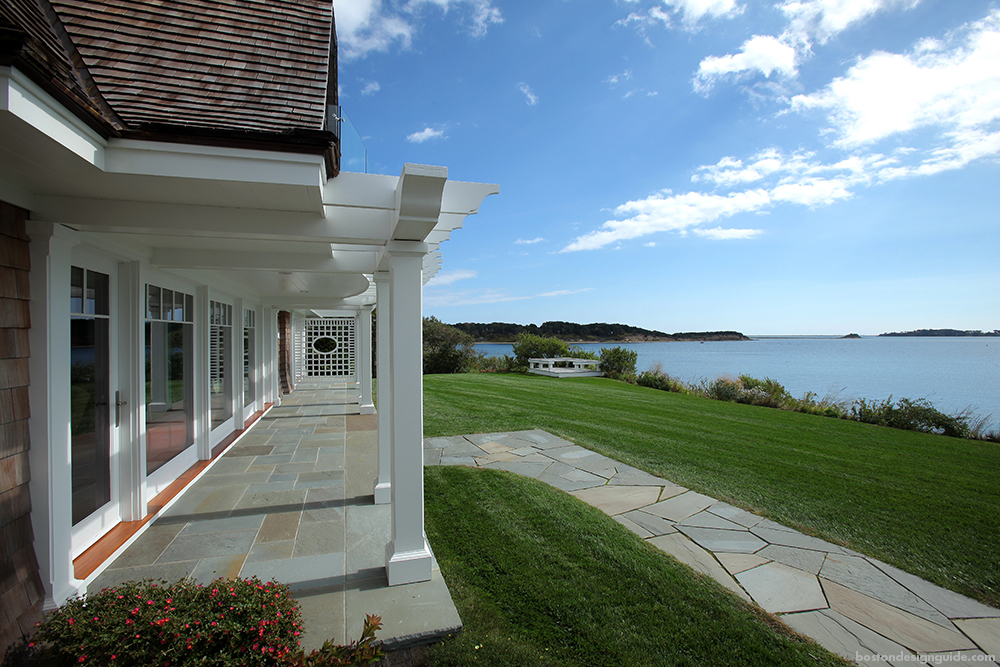 Photo courtesy of Roe Osborne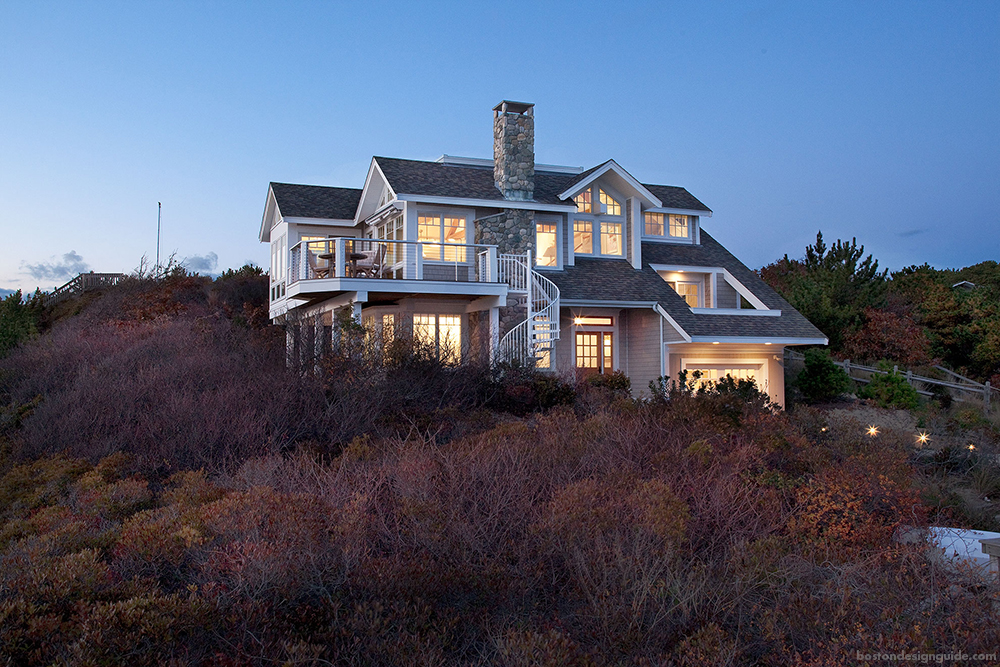 Photo courtesy of Peter Lewitt
For another beachside getaway, shown directly above, the footprint and height were again a consideration. Here the firm sculpted a five-level home on a fairly humble site, and used every inch of its 24-foot height limit to maximum capacity. Within these guidelines, Architectural Design delivered a home that "lives large." Its cathedral ceilings and open-concept floor plan embrace today's preferred style of living, but never at the expense of cozy nooks and comfortable spaces.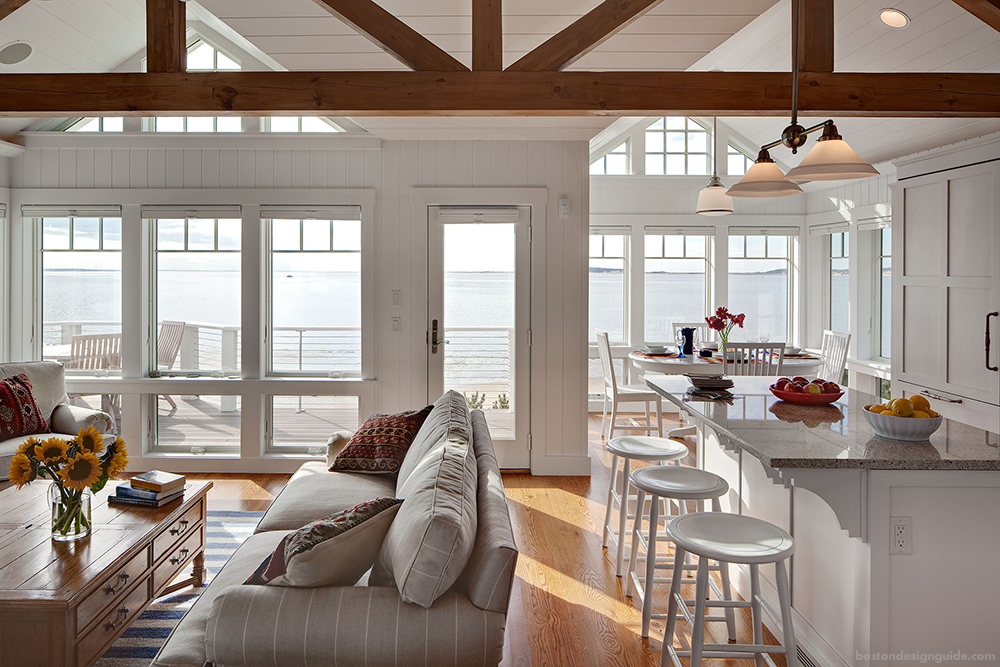 Photo courtesy of Peter Lewitt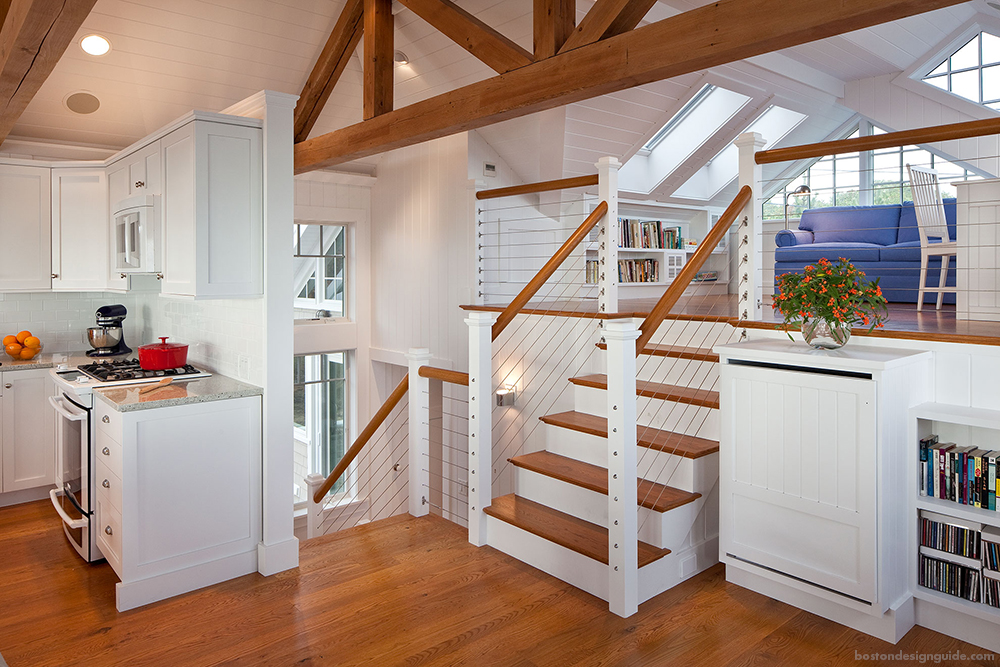 Photo courtesy of Peter Lewitt
Not ones to dwell on limitations, the team at Architectural Design chooses instead to focus on opportunities, and finds many in the singular landscapes of Cape Cod and the Islands. The area's terrain and views bring no shortage of inspiration. "Every site is unique," says Haig. "Cookie-cutter lots just don't exist here."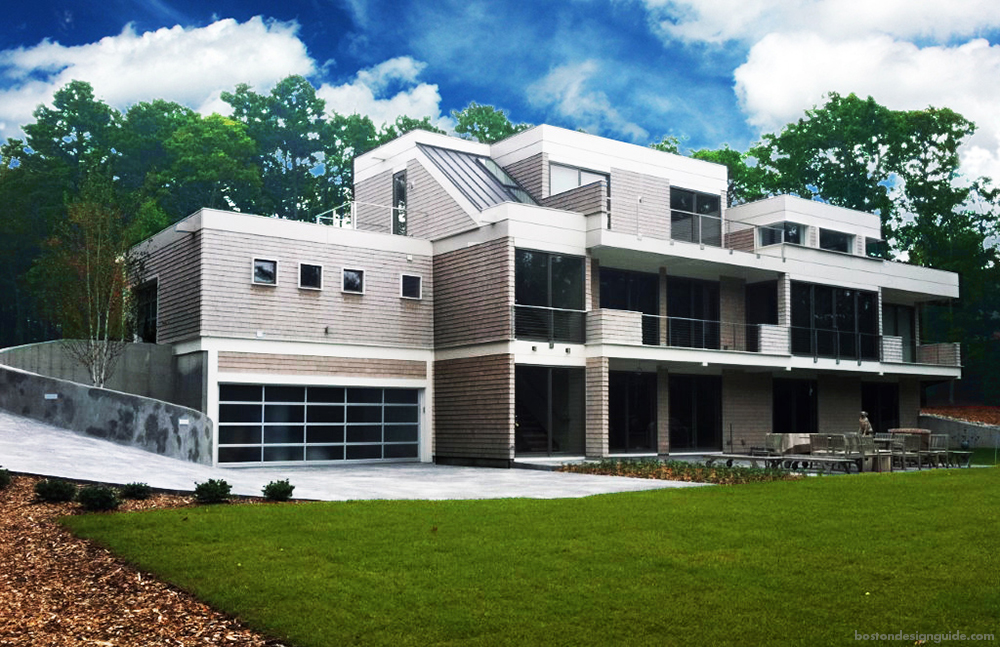 Photo courtesy of Architectural Design, Inc.
"We usually start with the site," maintains Ingwersen, "not necessarily the house." We consider "how the setback and the view shape the house," as well as which way the sun points and sets, the topography and privacy concerns.
Then they get personal. While their homes are beautiful to look at, it's the human element that is even more striking. As a young professional, Haig worked under Benjamin Thompson, the noteworthy architect who designed Boston's Quincy Market at Faneuil Hall. Thompson abided by the belief that how a space feels is most important, the look being secondary.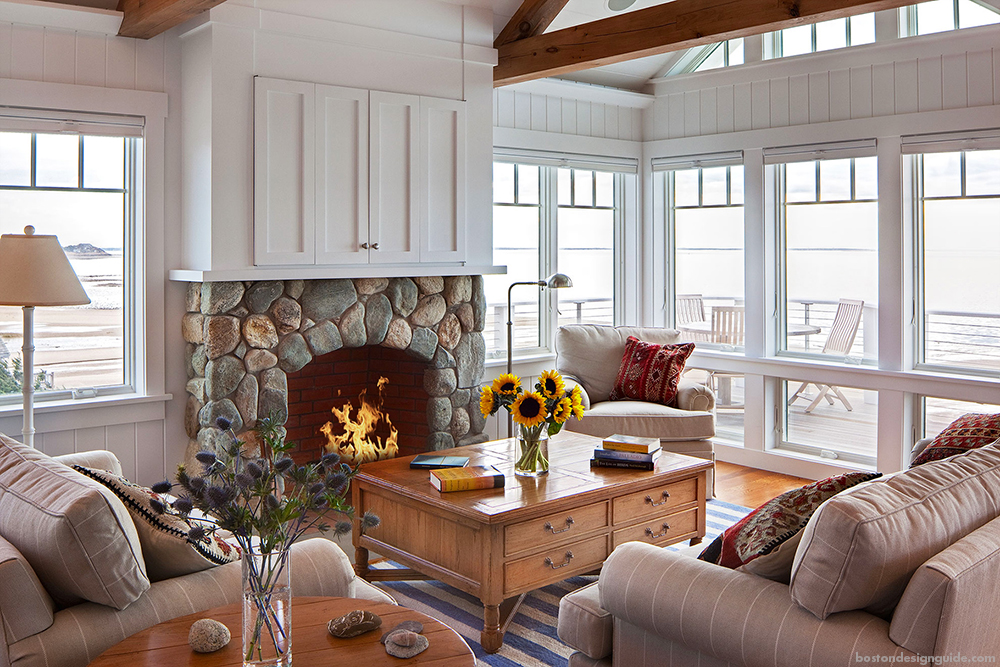 Photo courtesy of Peter Lewitt
At Architectural Design, they strike a balance. The living space above shows a home that was built with a "feeling" in mind. As Haig was worried that the room might come off as too stark or cold during the winter months, he added a homey stone fireplace to the design. The feature serves to warm up the space and connect it to the tones of sea and dune outdoors.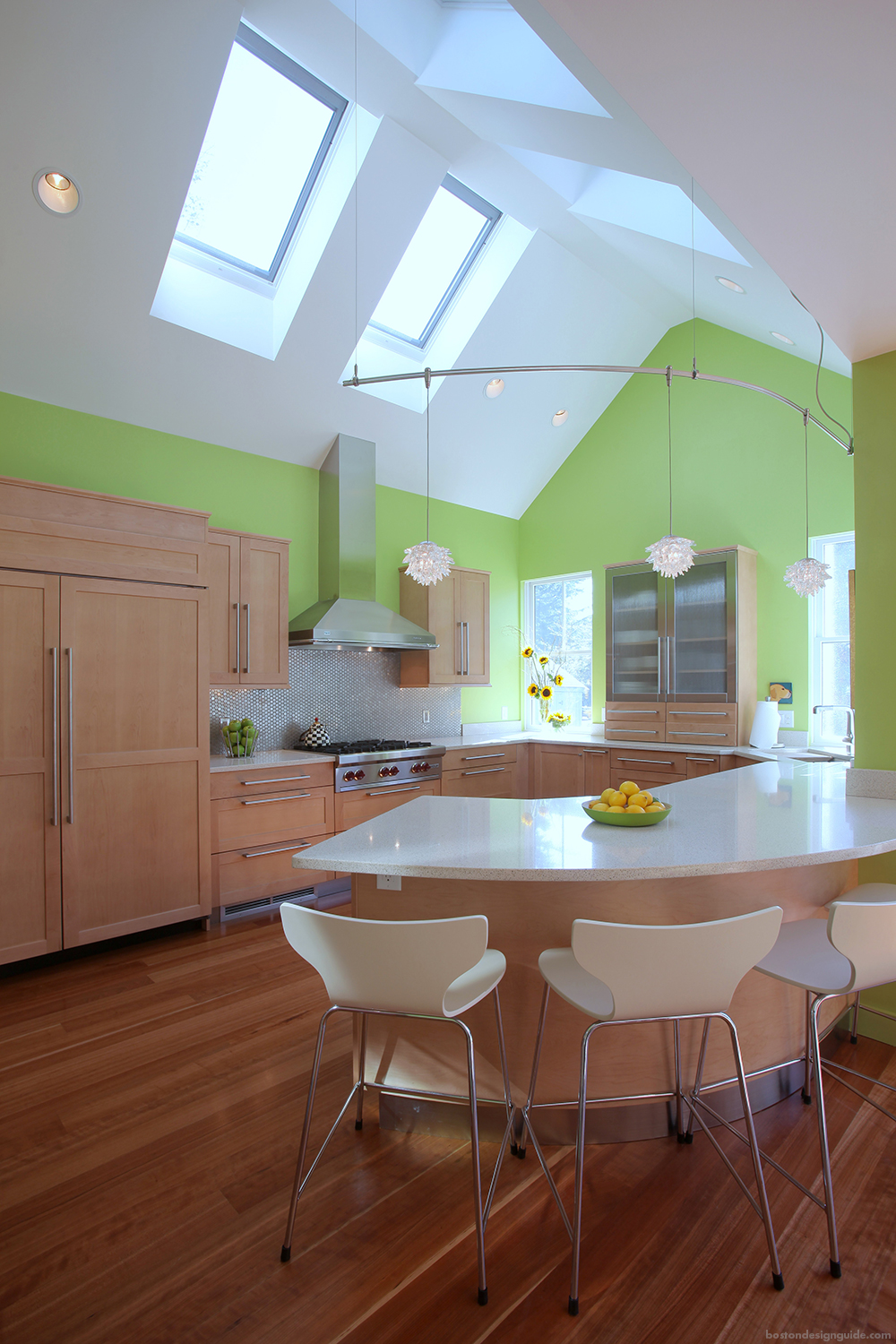 Photo courtesy of Roe Osborne
The form-follows-function sensibility is also ingrained in Ingwersen, a product of his Dutch heritage. While Ingwersen has a keen interest and an appreciation for European simplicity of design and functionality today, he is careful to tend that human aspect, as well. Building a home "is an emotional investment" for clients, he says, which, in turn, creates "a greater sense of responsibility" for Architectural Design.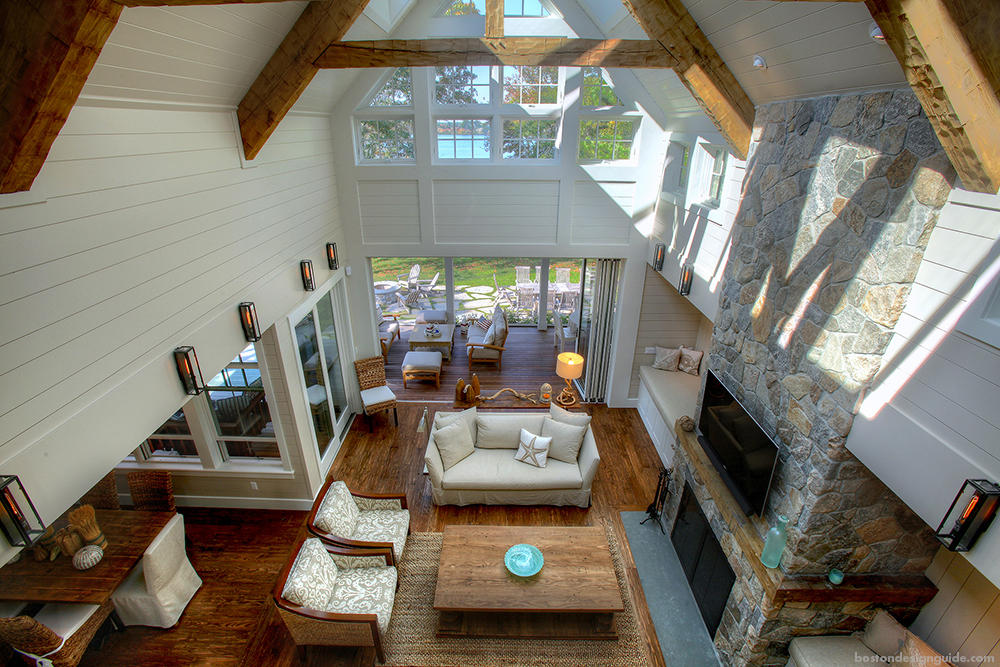 Photo courtesy of Roe Osborne
One the team doesn't take lightly. They know that recreating a cherished family farmer's porch on a new construction or designing a dream of a vacation home that's as livable for two people as it is for 20 are the challenges that keep the work of Architectural Design not only fresh and inspired, but meaningful.
Architectural Design, Inc. offers residential and commercial design services, as well as design/build services, 508.255.0606, www.ad-archts.com.