September 27, 2013 | Jen Harvey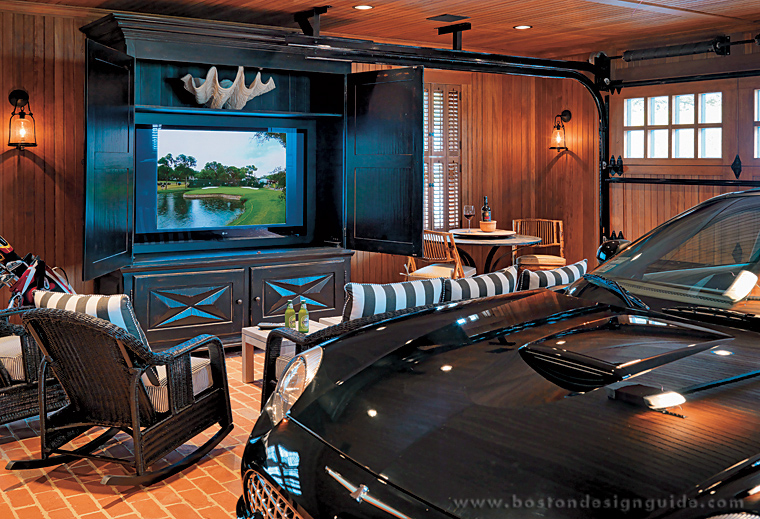 (Interior Design by Anthony Catalfano Interiors; Built by Woodmeister Master Builders; Home Integration by Maverick Integration; Photography by Richard Mandelkorn)
Fall is the time to start perfecting your man cave. The cooler weather and football Sunday's usually keep us indoors a lot more now. But in order to fully enjoy yourself and entertain your guests, perfecting the man cave is essential. There's a science to it and every week we'll provide you with tips on getting it right!
We decided the best place to start is with the theme. What's great about choosing a theme is that it can essentially be based around anything that you like. Here are a few great options and inspirations for choosing your man cave theme:
If you love cars....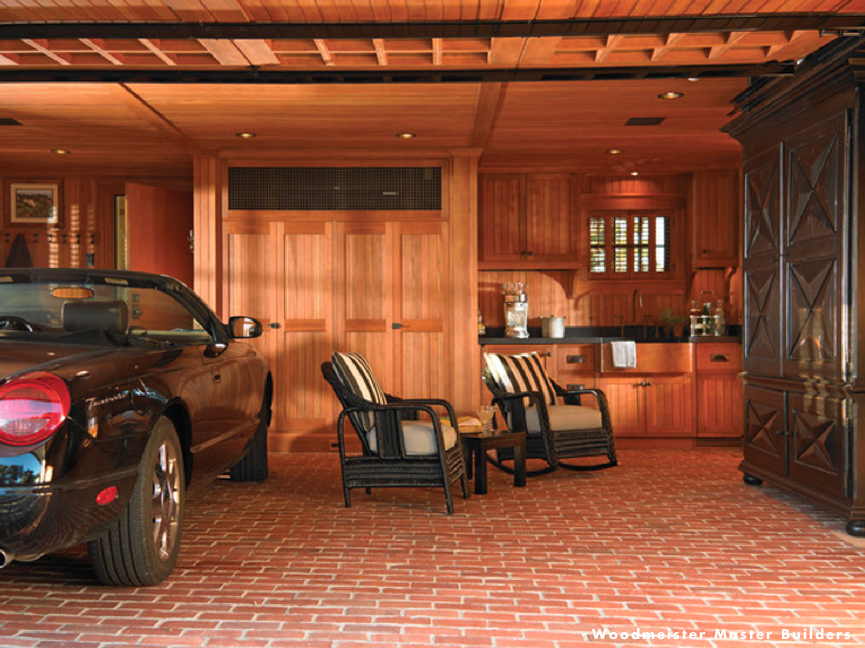 (Interior Design by Anthony Catalfano Interiors, General Construction and custom cabinetry by Woodmeister Master Builders, Photography by Gary Sloan Studios)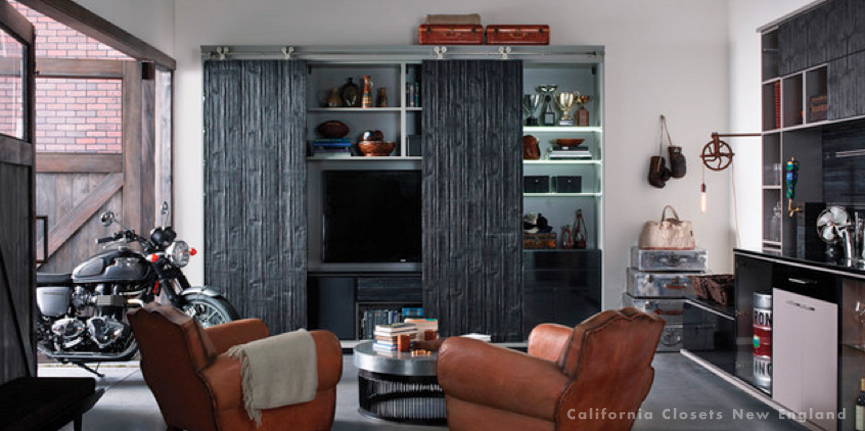 (California Closets of New England)
Transform your garage into a man cave. Garages turned living spaces has become a popular trend in new home designs. It's a great part of the home to renovate because of the open space, creating an inviting place to hang out and entertain. 
If you love wine....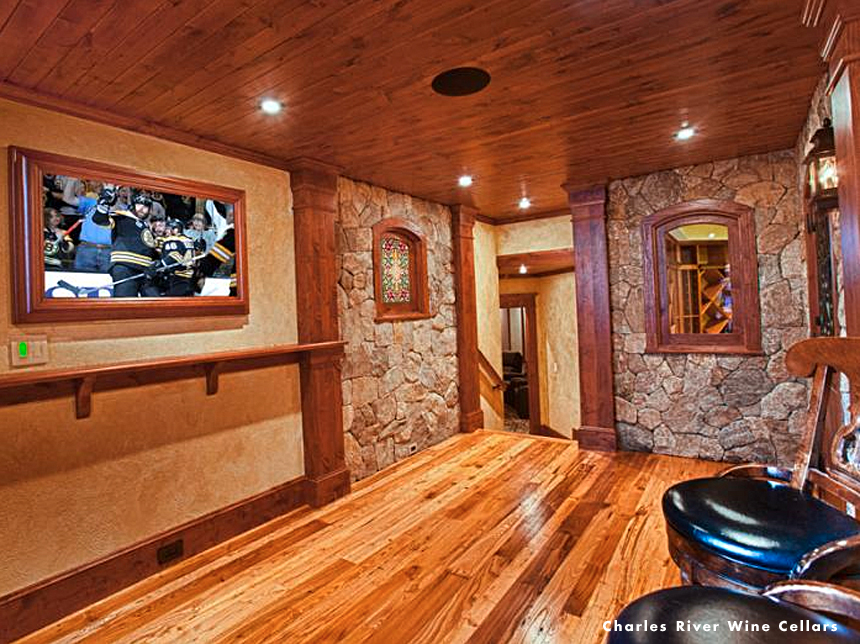 (Charles River Wine Cellars)
If you've felt distraught between adding a wine cellar or a man cave, consider doing both! The wine cellar can become another addition to the man cave, or install an entertainment system and comfortable chairs inside the wine tasting room – and you've got yourself a man cave.
If you love golf....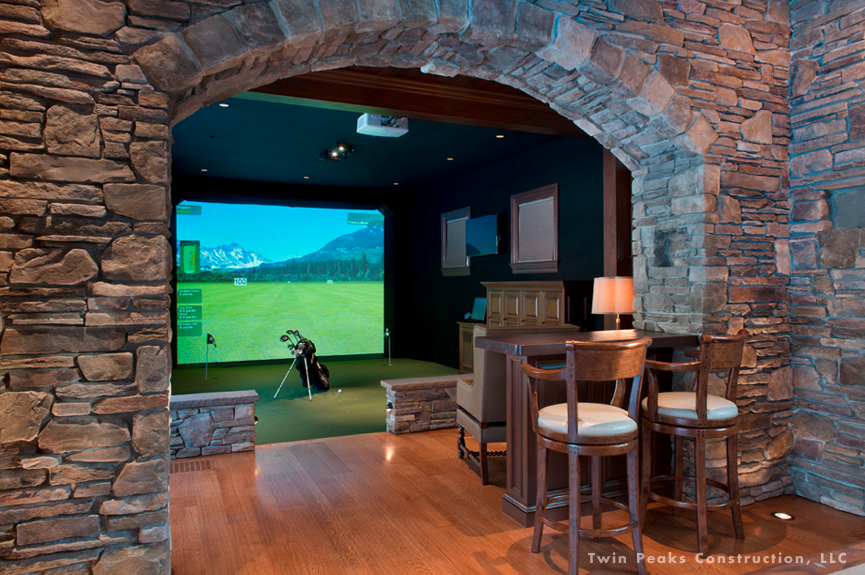 (Twin Peaks Construction, LLC)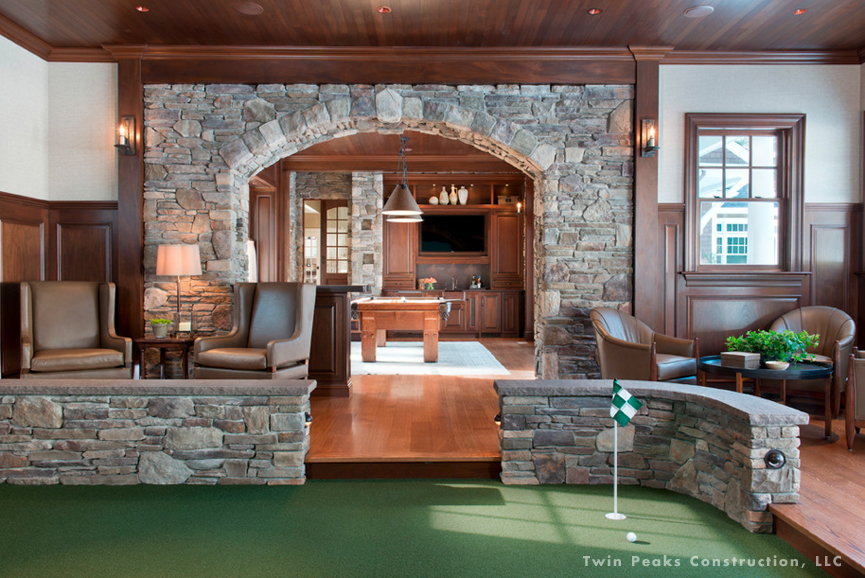 Perfect your golf game and man cave with this renovation. There are no limits to what you can have in your man cave, so why not add a putting green and golf simulator? This open floor plan allows space for practicing, entertaining and watching games.
If you love Mad Men....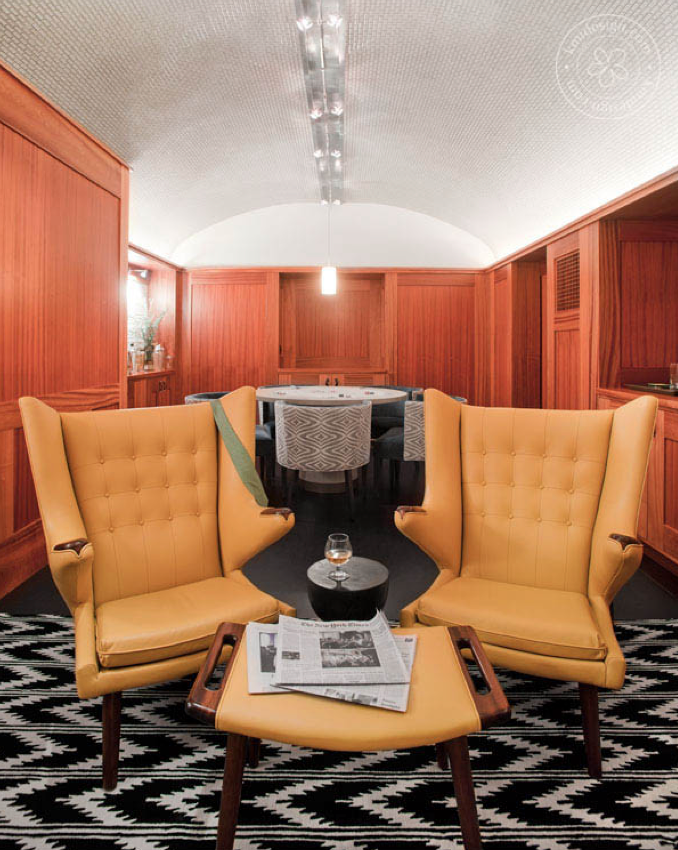 (Interiors by Kate Maloney Interior Design, Architecture by Charles R. Myer & Partners, Photography by Sean Litchfield)
Masculine and "Mad Men" vibes were incorporated into this man cave. Kate Maloney Interior Design added a tiled ceiling and wood cabinetry to create a masculine vibe for this space, while the mid-century furnishings complete the look. Kate and her team complimented Charles R. Myer's architectural elements with a "Mad Men" vibe.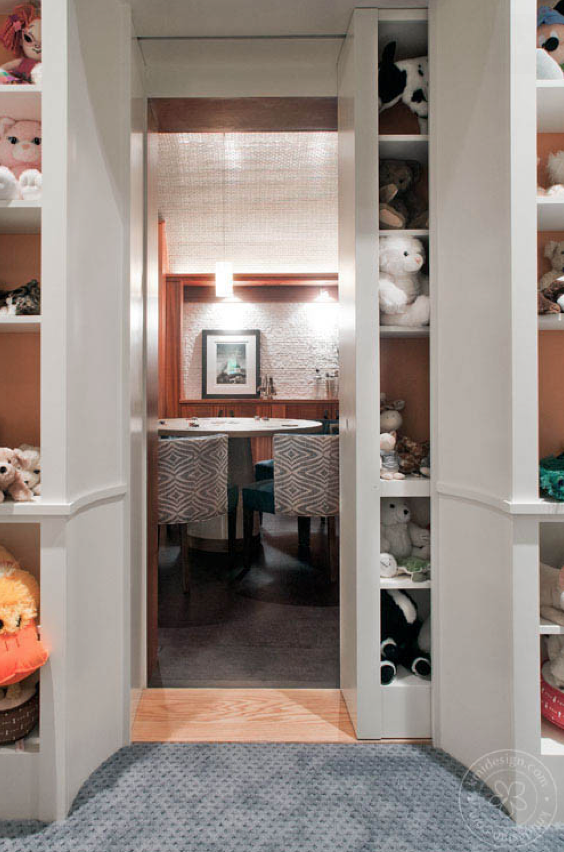 This man cave also has the ultimate touch with a secret bookcase entry.
If you love to lounge....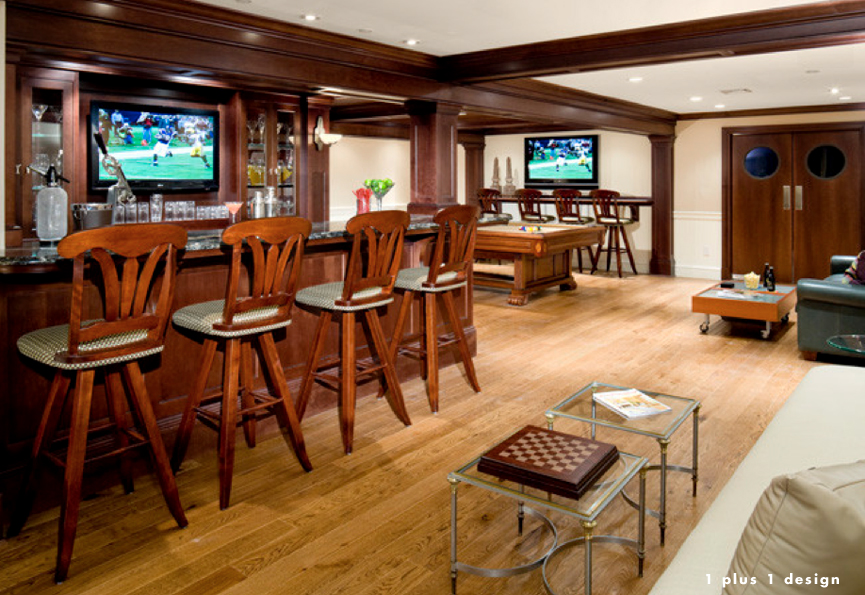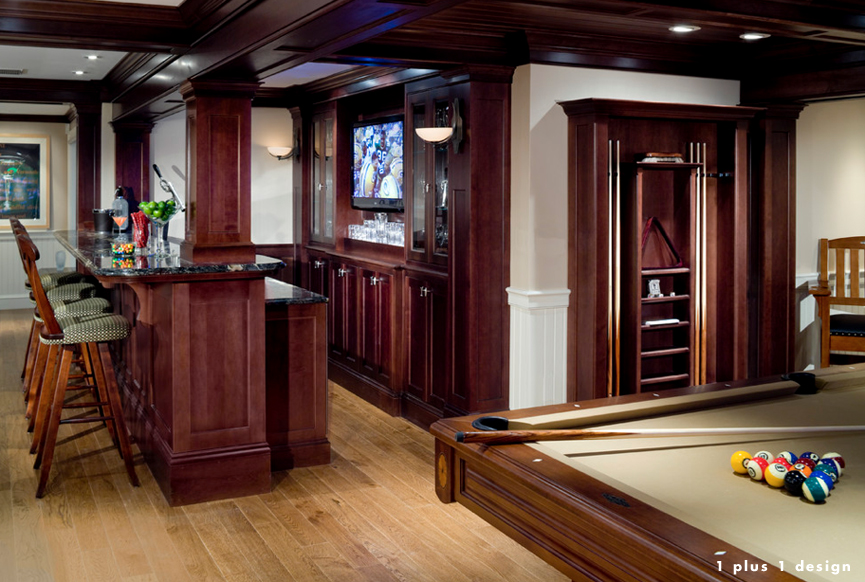 (1 plus 1 Design, Photography by Greg Premru)
Why go out when you can stay in? The ultimate man cave atmosphere is designed in this basement renovation. It includes a wine cellar, bar, lounge, billiards room, and theater.
Which of these man cave themes do you like the best? Would you ever try to incorporate any of these ideas into your own home?