September 18, 2017 | Sandy Giardi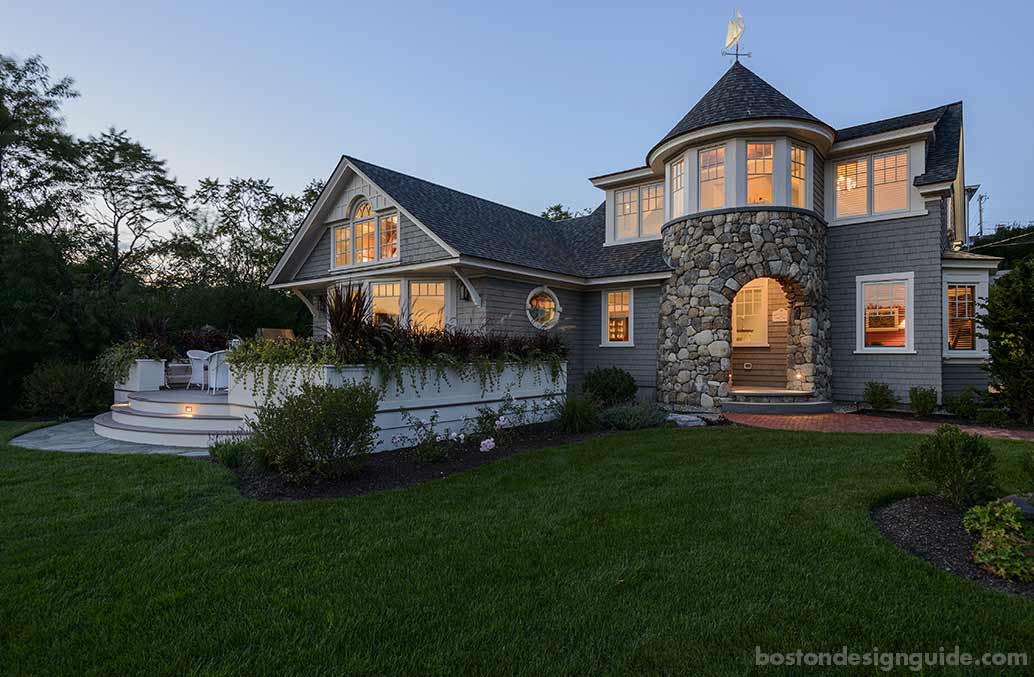 Goodbye for Now!
Understandably, it would be hard to leave builder CM Ragusa Builders' adaptation on a Shingle Style home a stone's throw from the beach in the Little Boar's Head section of New Hampshire. Though the residents have a few other homes in other parts of the country, this one is a favorite, says President Chris Ragusa, and it's easy to see why.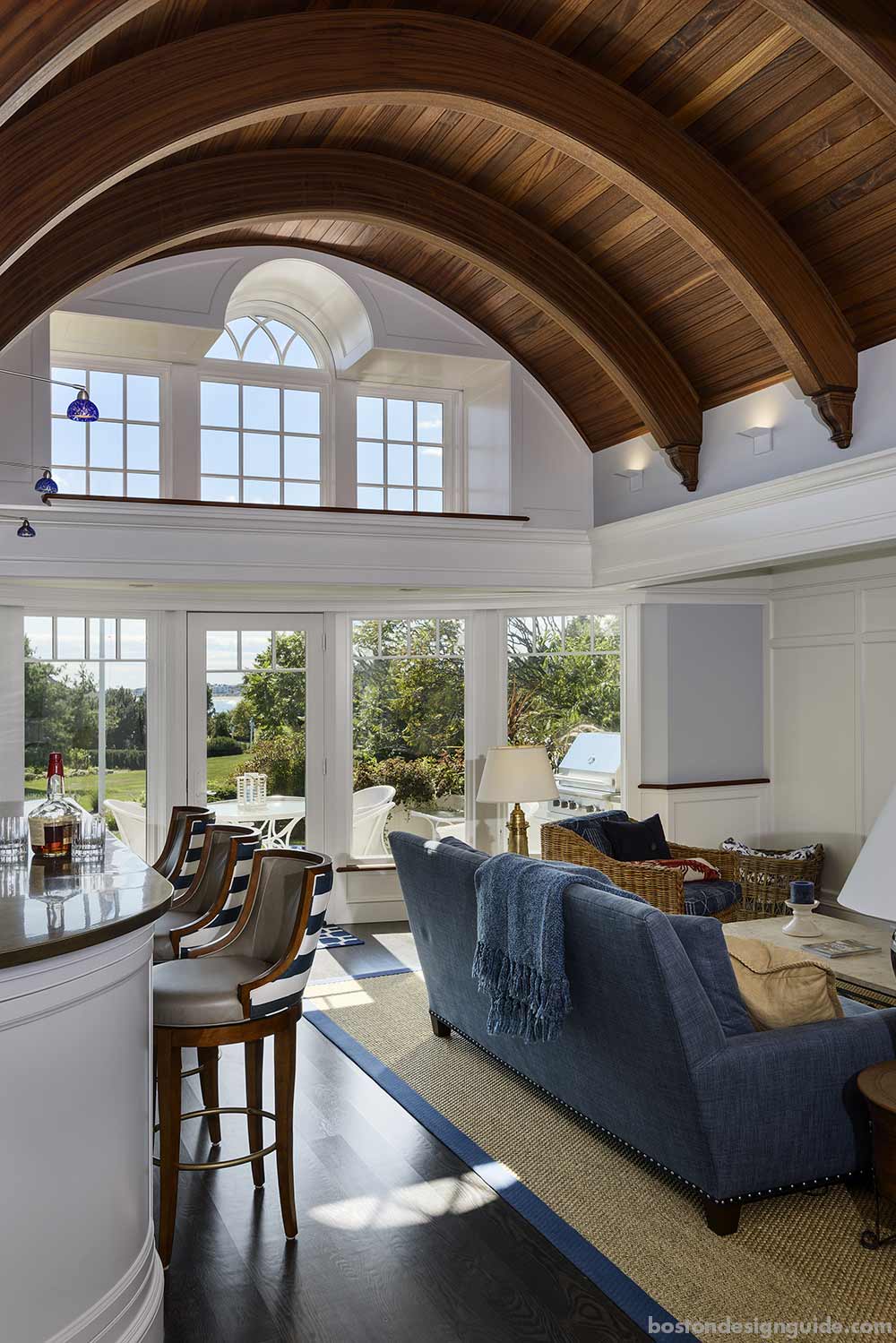 Designed by TMS Architects, with Principal Rob Carty at the helm, this renovated vacation home, with its stone turret, soaring mahogany ceiling and curving wall that embraces the deck, is gallant yet humble. The compartmentalized living spaces once original to the home are now a thing of past. The reworked four-bedroom home now boasts a wide-open floor plan that is ideal for entertaining. The main level unites a soaring great room, a second living area with a fireplace and a brand new kitchen complete with an enormous center island, metal countertops and custom cabinetry that CM Ragusa Builders fabricates right in its shop.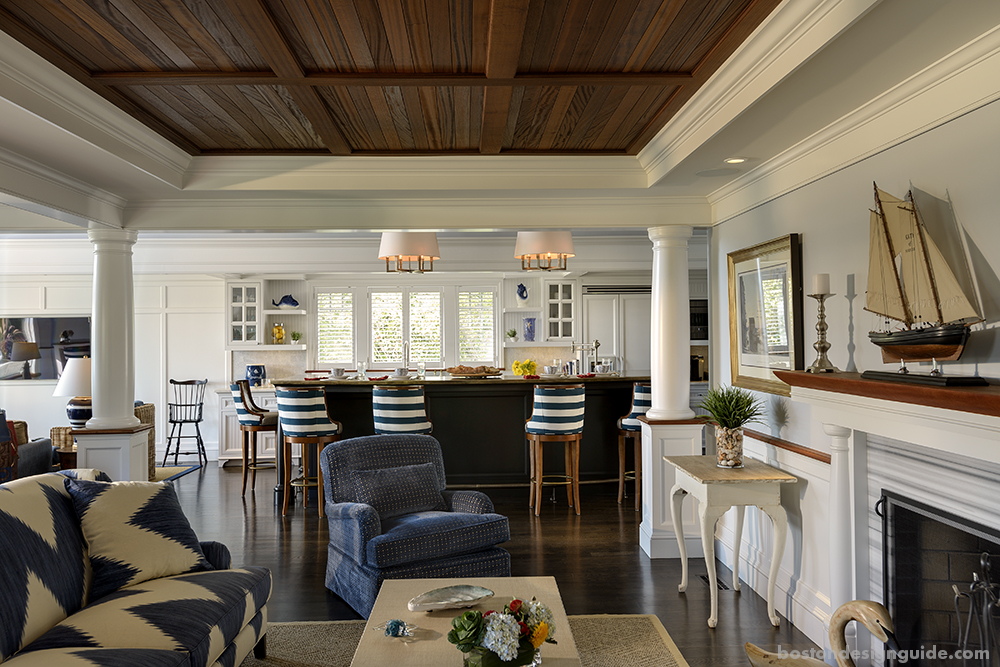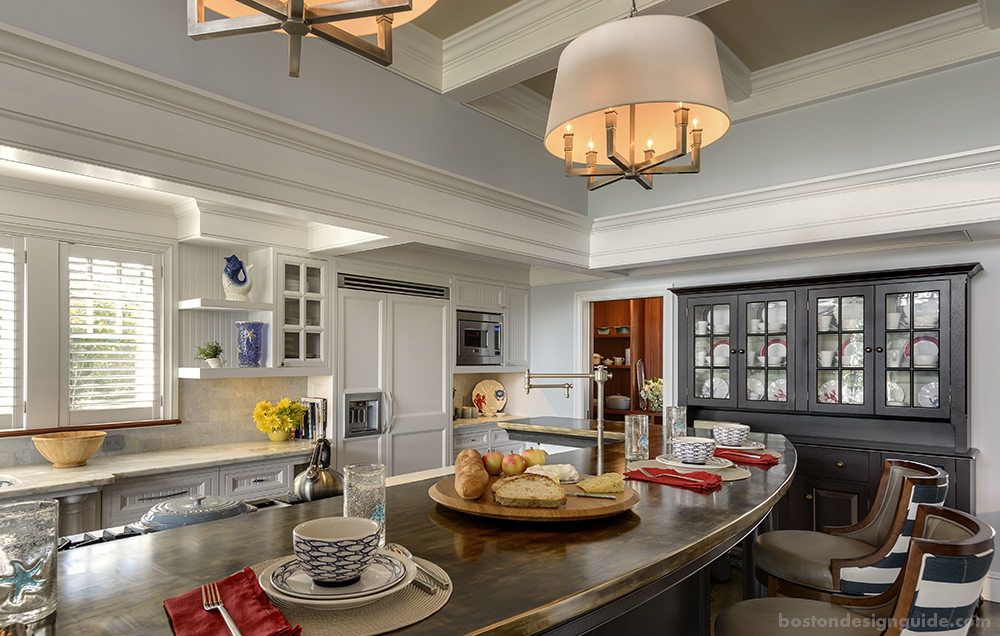 The home has a casual but elegant air, thanks to its exquisite trim and woodwork that's meant to evoke the hull of a ship (again produced in the builder's shop), as well as the rich interiors designed by TMS Architects. Ragusa lauds the firm: "They struck a good balance," creating a refined and refreshing space with all of the polish of a classic sailboat.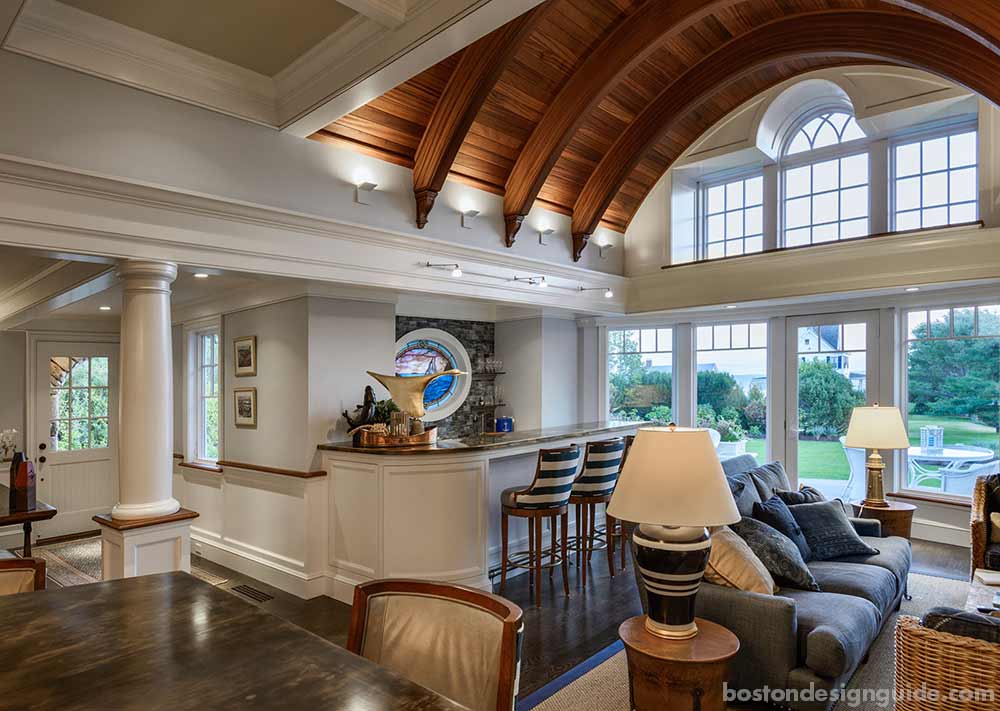 It's the sum of the parts that gives the home its inviting feel. Details like the deck's built-in flower boxes, the small bluestone patio within the tower and the beautiful stained glass window depicting a ship that "glows like a nightlight" come evening mingle to create a home away from home. And the retreat is only getting more personal. In fact, they've recently added a natural cut stone fire pit that steps off the deck because they love the outdoors. Sounds like they're ready for the shoulder season!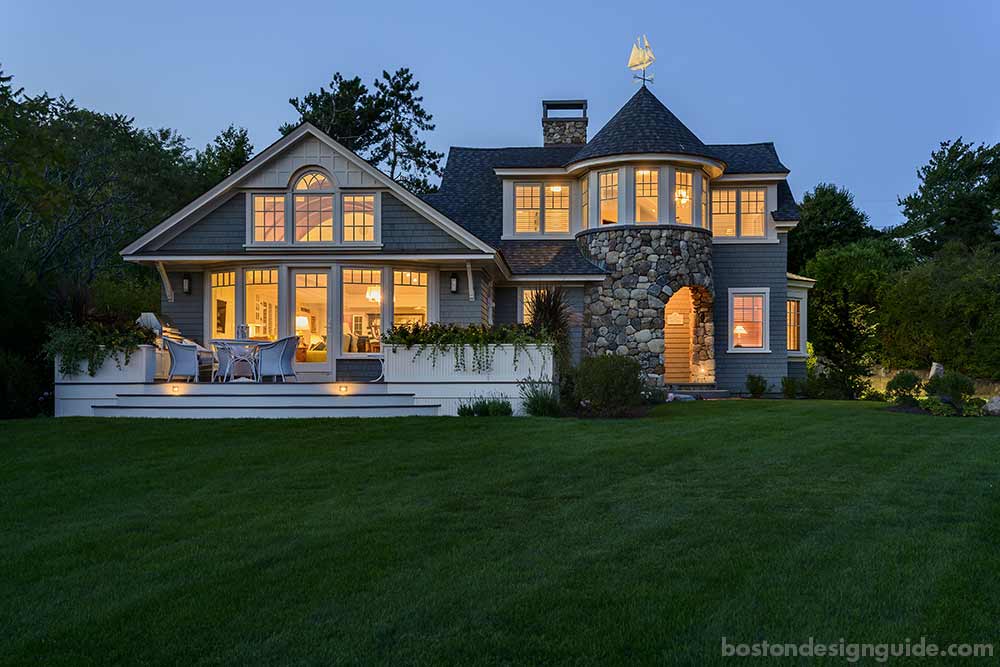 Custom Built by CM Ragusa Builders
Architecture by TMS Architects
Interiors by TMS Architects
Photography by Rob Karosis
Returning the Charm to a 19th Century Captain's House on Martha's Vineyard