June 11, 2015 | Anonymous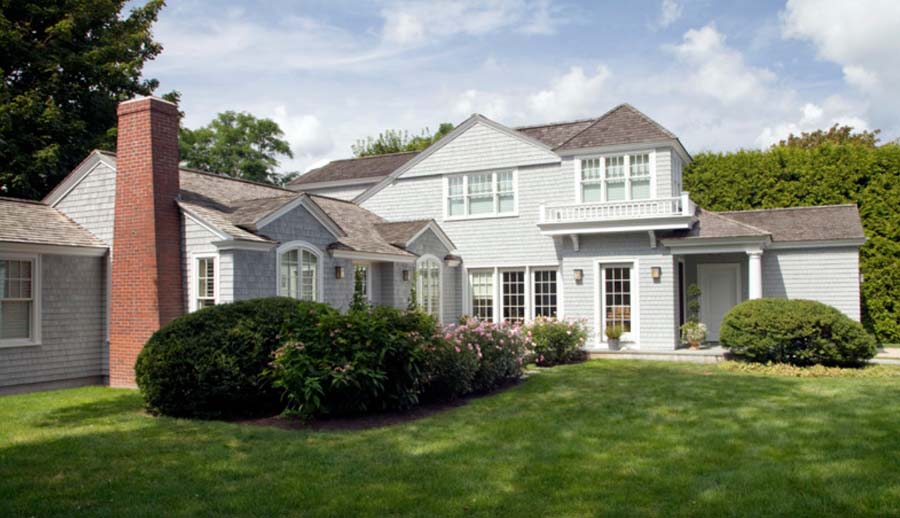 This gorgeous Cape Cod retreat stuns with its simplicity, neutral palette, and clean lines.
Below, the Master Bedroom is segmented into separate spaces, giving the homeowners multiple uses for the room – it includes a lounge area, a small home office, and reading nook.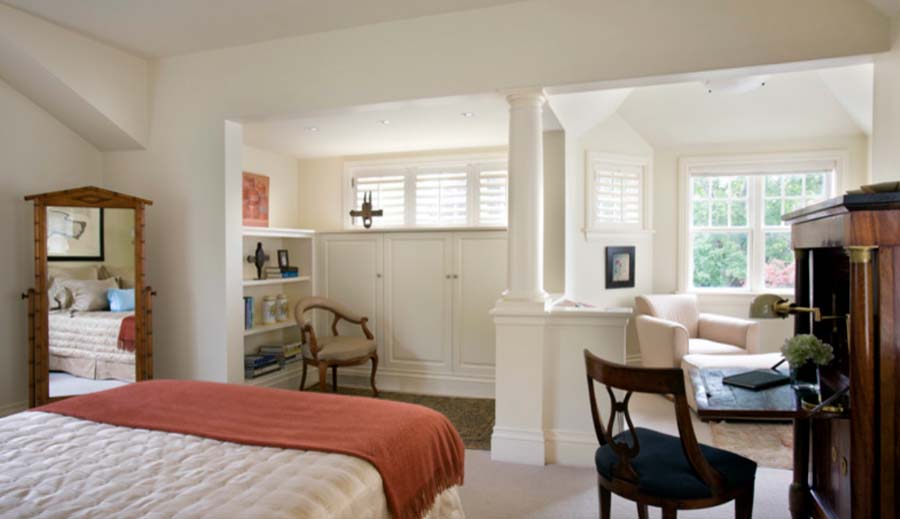 The Master Bathroom uses the same combination of colors—a mixture of neutrals along with a pop of red – to create a space that is serene but not boring. Ocean-inspired paintings adorn the wall and add a quietly nautical touch.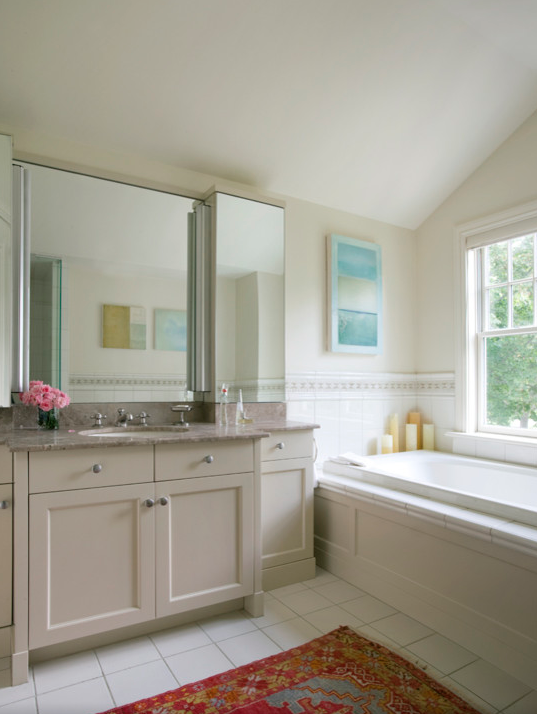 Downstairs, a white kitchen is grounded with a hardwood floor and darker tones on the stone countertops. Large French doors open to a patio outside, and let in beautiful natural sunlight.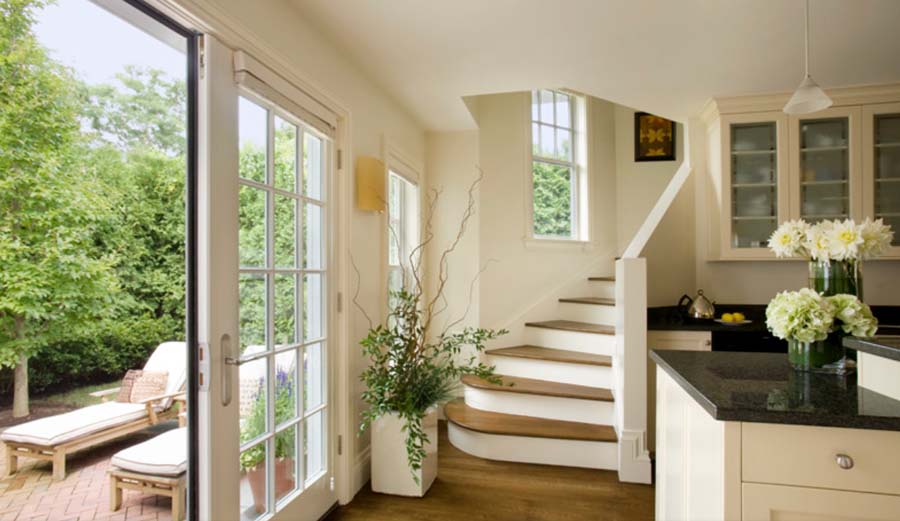 The kitchen table, chairs, and display cabinet are all done in the same light hardwood, bringing some unity to the space, and keeping it light and fresh.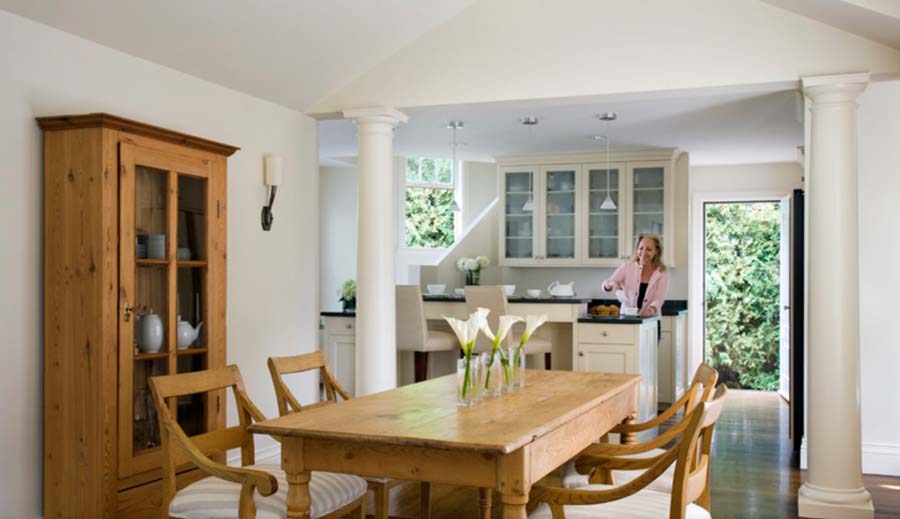 A home office, on the other hand, is done with a much darker shade of wood, one that is more suited to its function. Plush furniture and big windows make this room inviting and comfortable.
Below, a small secluded nook perfect for settling in with a good book. The mix of white walls and furniture with the colorful Oriental rug is interesting, and brings a neat complexity to the space. A window grants a beautiful garden view.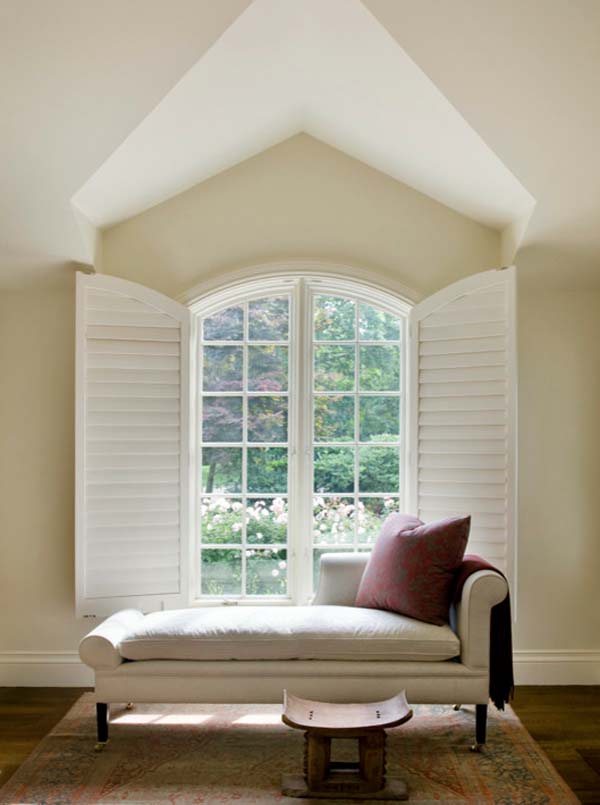 Outside, a brick patio provides a wonderful place to sit out and enjoy the Cape Cod summer. Surrounded by potted plants and hedges, this spot is the ultimate sanctuary.