October 13, 2021 | Jaci Conry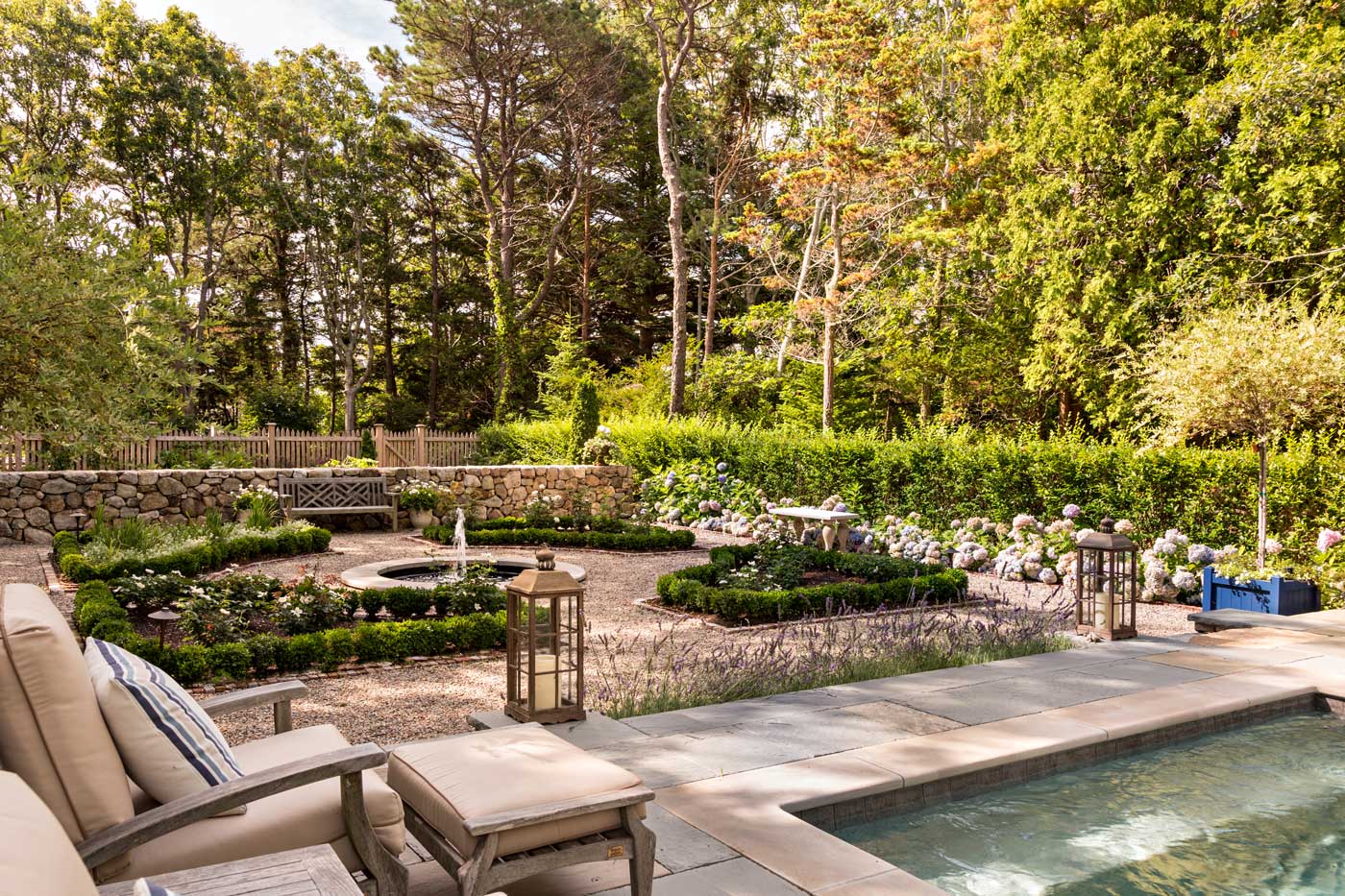 The Scandinavian term friluftsliv translates to "open-air living." Coined in the 1850s by playwright and poet Henrik Ibsen, the term was used to describe the value of spending time outdoors exploring and connecting with others to enhance physical and spiritual well-being.
Friluftsliv is a bit of a buzzword these days, says landscape architect Bernice Wahler, who notes that she is guided by the principal in her work. "I grew up exploring the outdoors and finding unique places to hang out," says Wahler. "I try to recreate similar experiences for my clients."
Based on Cape Cod, Wahler says that people come to the area to spend time outside, to relax and be part of the open area while finding respite from stressful lifestyles. "The spaces we create for our clients are part of that therapy in a way," says Wahler. "They are places where they can let go of the day-to-day work burdens."
Now, amid the recent pandemic, our outdoor spaces are more important than ever before. "They've become very valuable in terms of the social aspect of our lives," says Wahler. "People are more comfortable socializing in outdoor environments and are appreciating their yards quite a bit."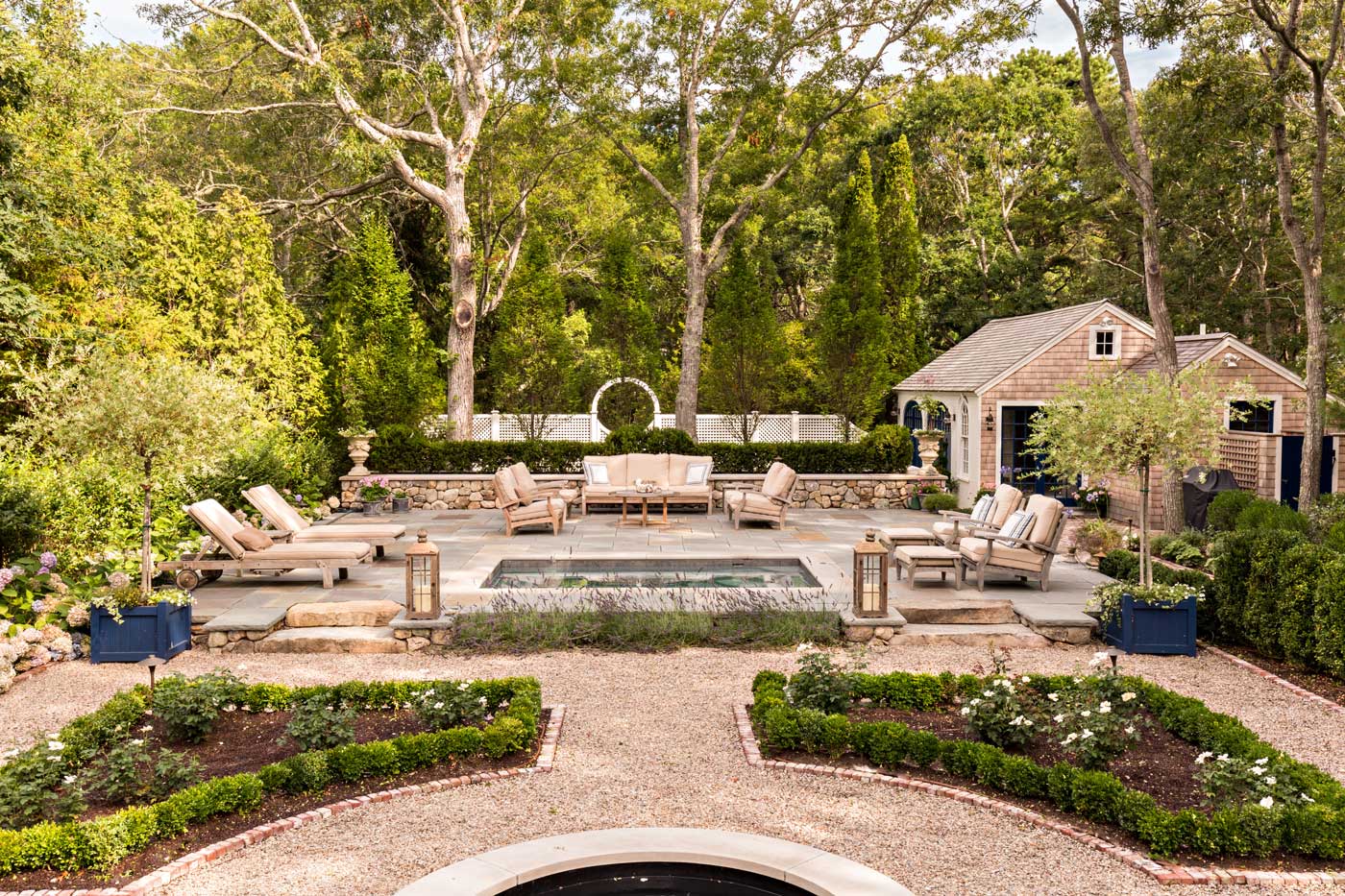 For this home, Wahler created a woodland retreat in the back of a coastal facing home. "The client wanted a space that was a little more private and serene than the ocean view in front," says Wahler." A reflecting pool and water feature are accented by stonewalls and parterre gardens with boxwoods and roses. Gravel underfoot has a grounding effect, and a "wonderful audible quality," says Wahler.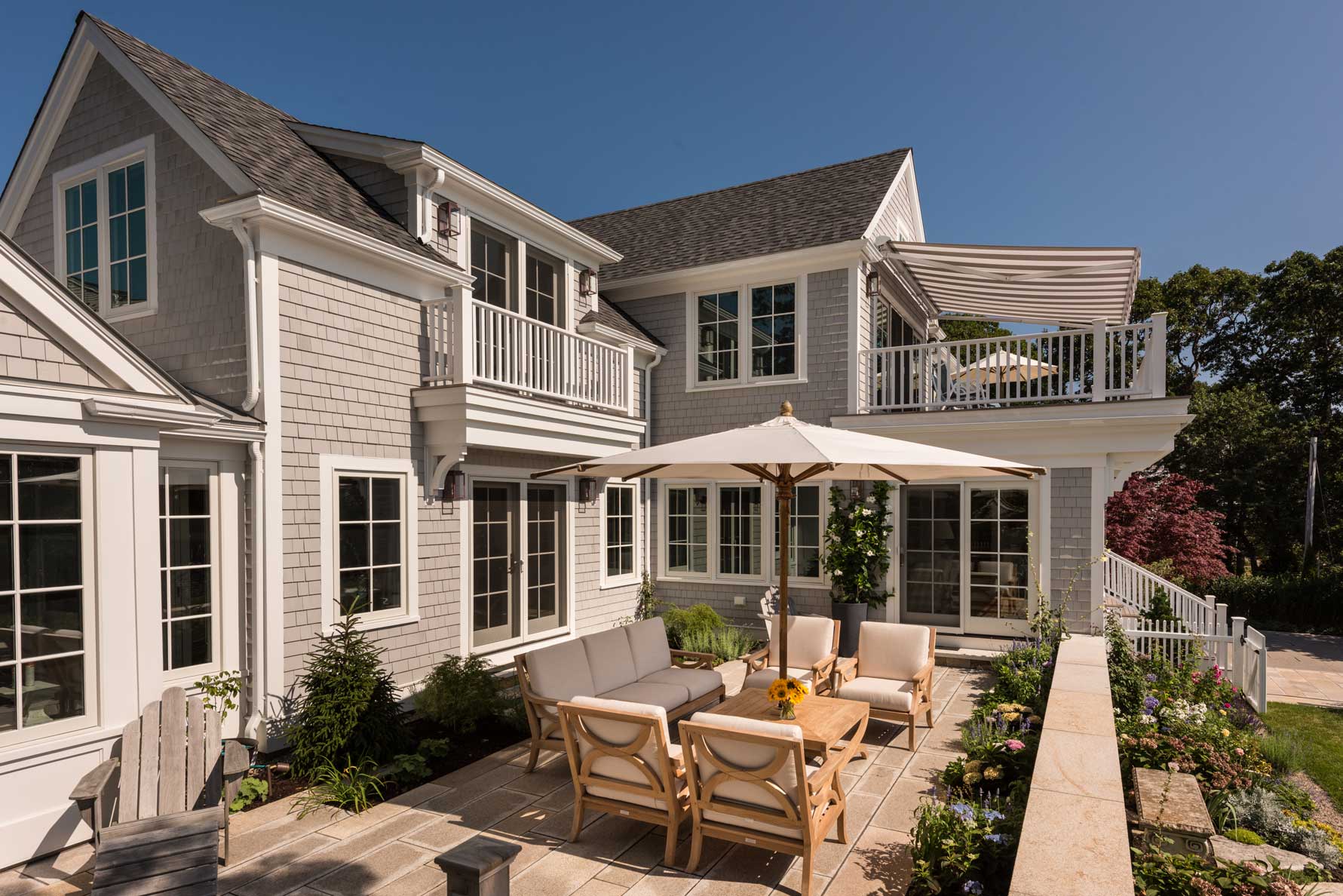 Blooming gardens surround the patio and edges of the lawn of this home.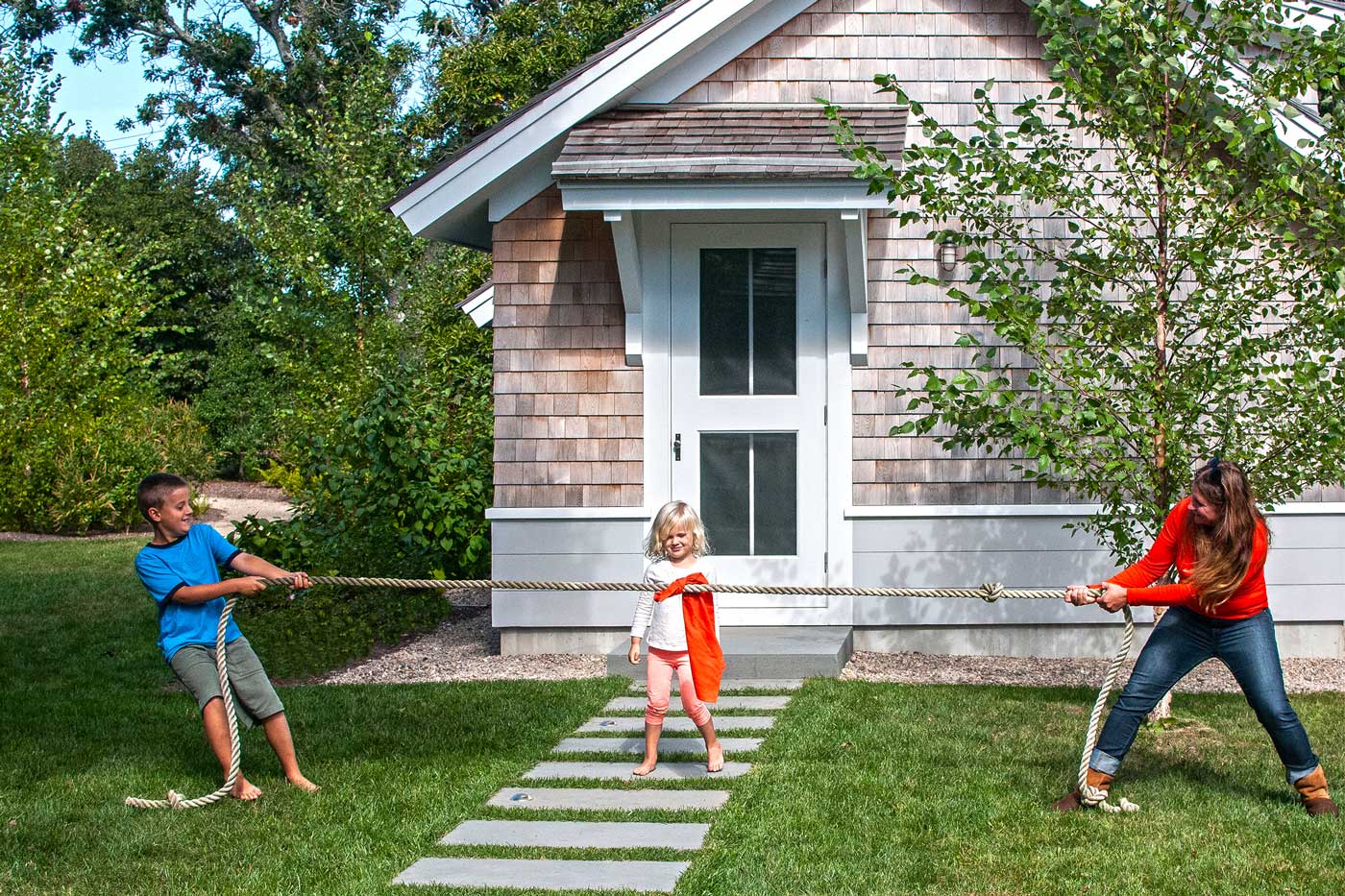 Wahler and her kids play in the yard of one of her projects. "There are so many simple things you can do when hanging outside," she says. "The space doesn't have to be super programmed. Kids (and adults) can serendipitously create their own outdoor experiences."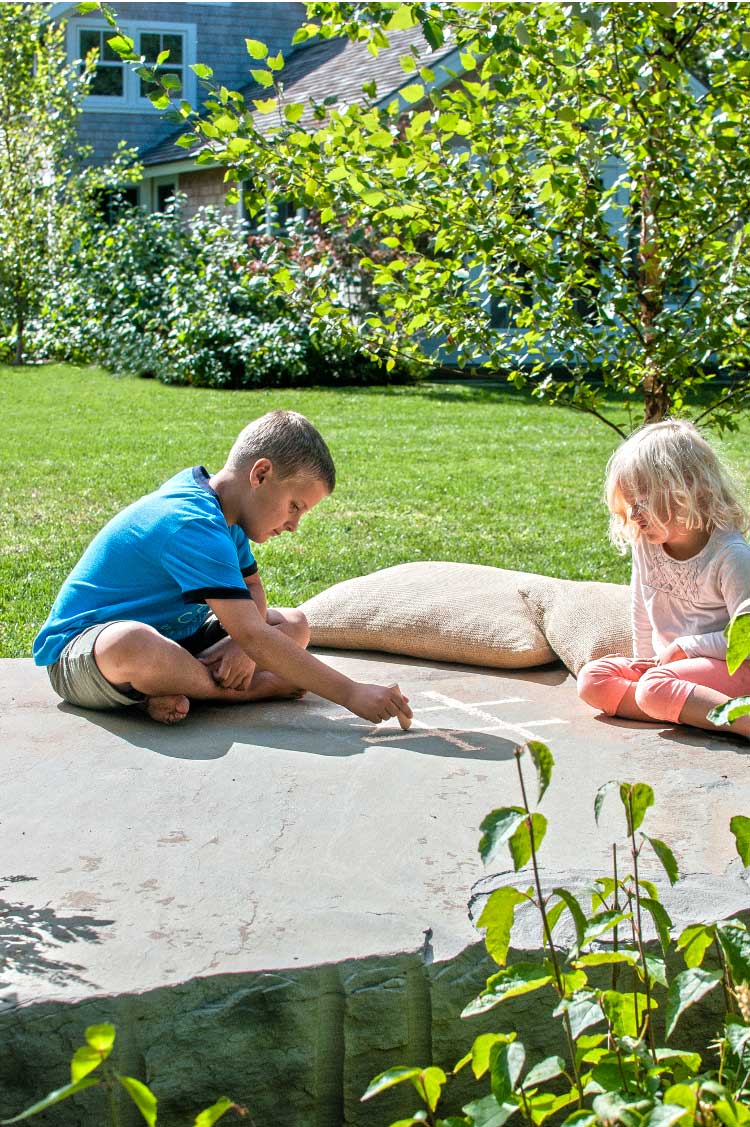 A large flat boulder incorporated into one of Wahler's projects evolved into a destination for the homeowners. "It's a sitting stone that the family's kids treat like a stage and a Nerf-gun platform," says Wahler. "Things like that make us happy. We can have a concept for how these elements will be used and clients take the concept and run with it, really making it their own."
Top three photographs by Dan Cutrona and bottom two photographs by Meredith Hunnibell