November 4, 2021 | Jaci Conry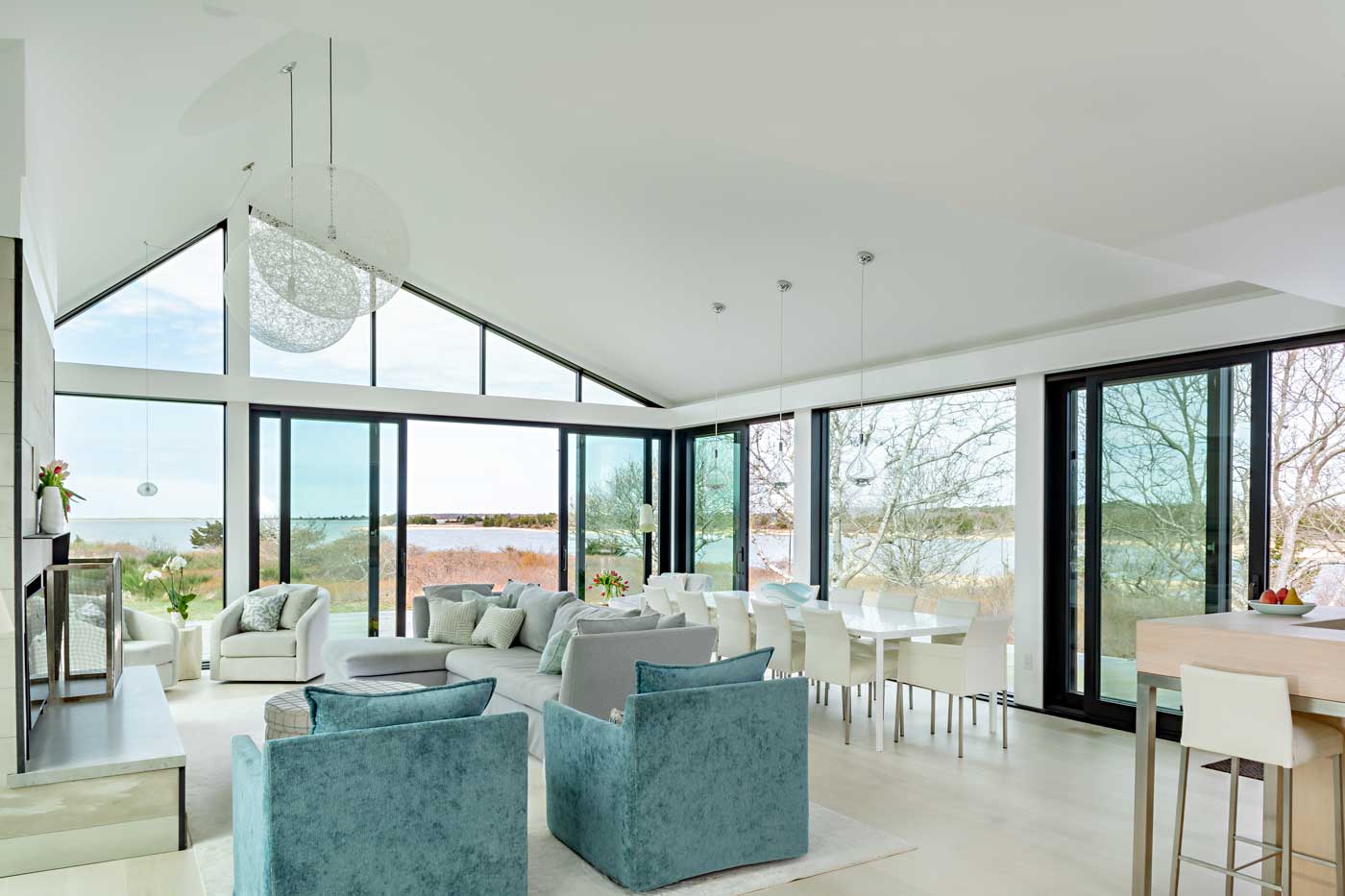 A spectacular waterfront setting sets the tone for a new family retreat.
It's hard to imagine a more idyllic spot than the site upon which this Martha's Vineyard home is located. Set in a wildlife preserve bordered by Tisbury Great Pond and the Atlantic Ocean, with a vast stretch of private beach, the home has water views on three sides.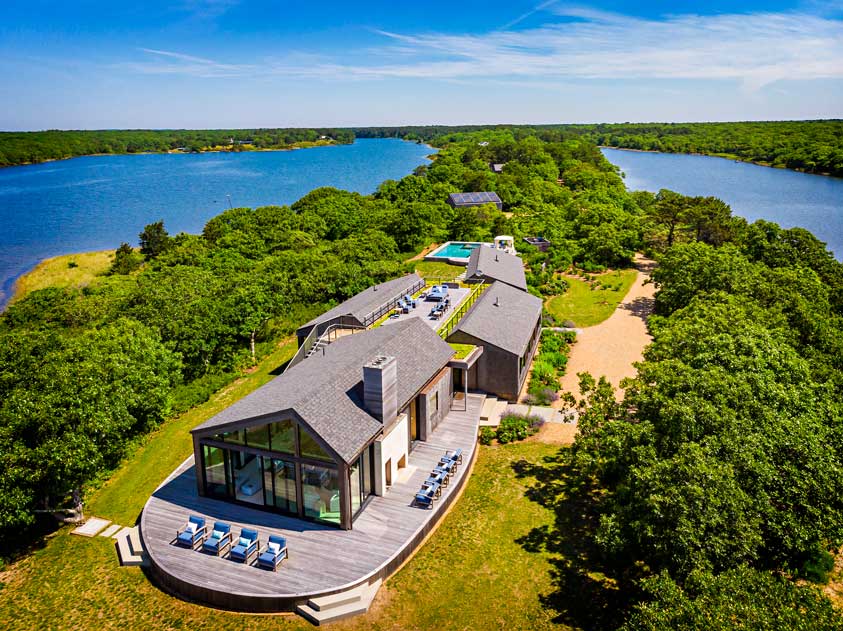 When the current homeowners bought the secluded property, it had been used as a family camp with rustic cabins that had seen better days. They tapped Hutker Architects to design a new residence and brought in Martha's Vineyard Construction Company (MVCC) to build it.
Organized on one level, the sprawling home has a central volume that contains the kitchen, living, and dining spaces and wings that contain separate bunkrooms for the boys and girls, along with private quarters for mom and dad.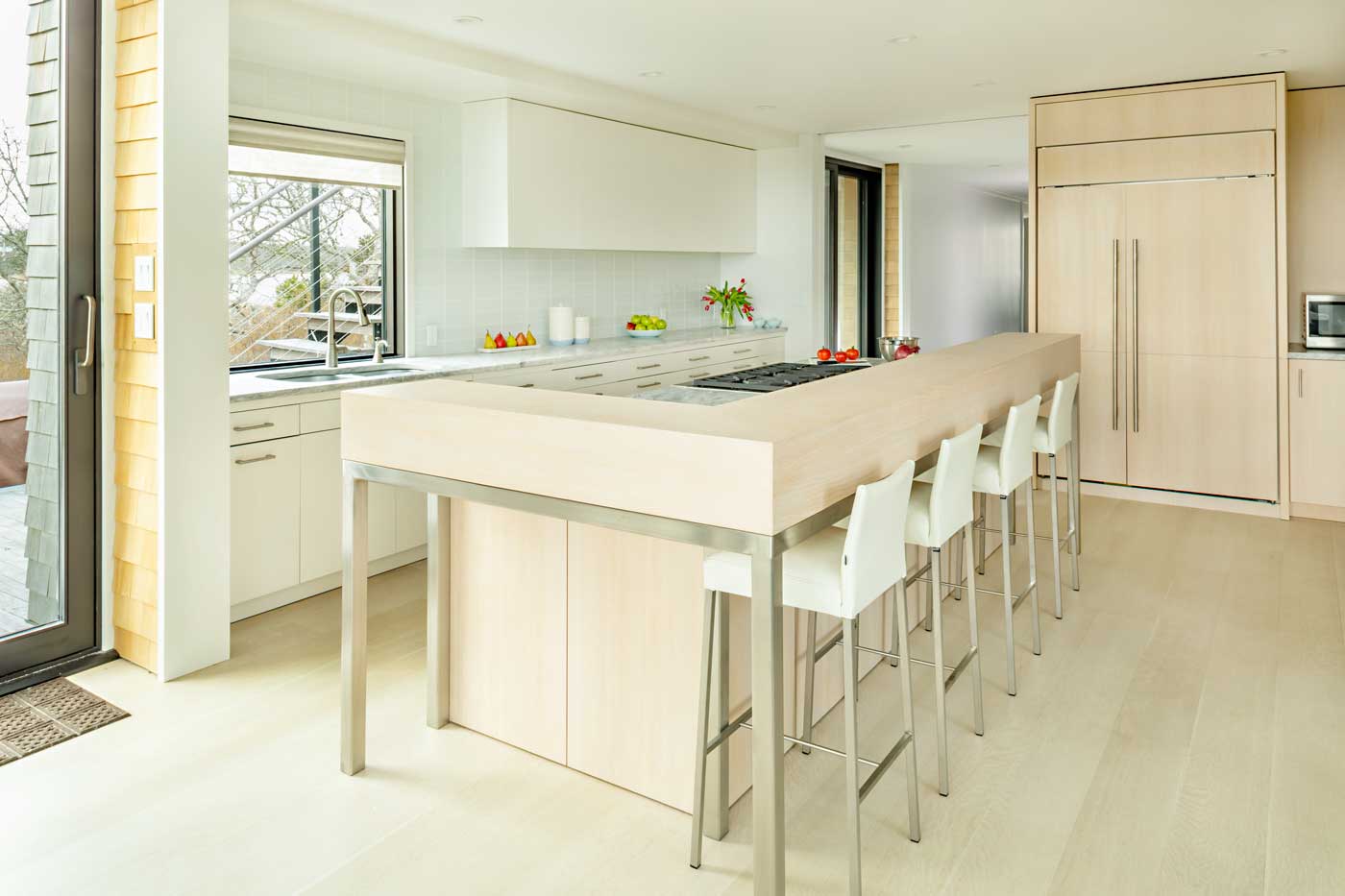 Notable among the home's crowning elements, says MVCC project manager, Drew Cathey, is the 800-square-foot roof deck, from which the views are positively sublime. This is also a living roof with vegetation growing on all sides. On the ground level there are ample opportunities to enjoy the landscape with a large pool and decks that protrude from the home on all sides.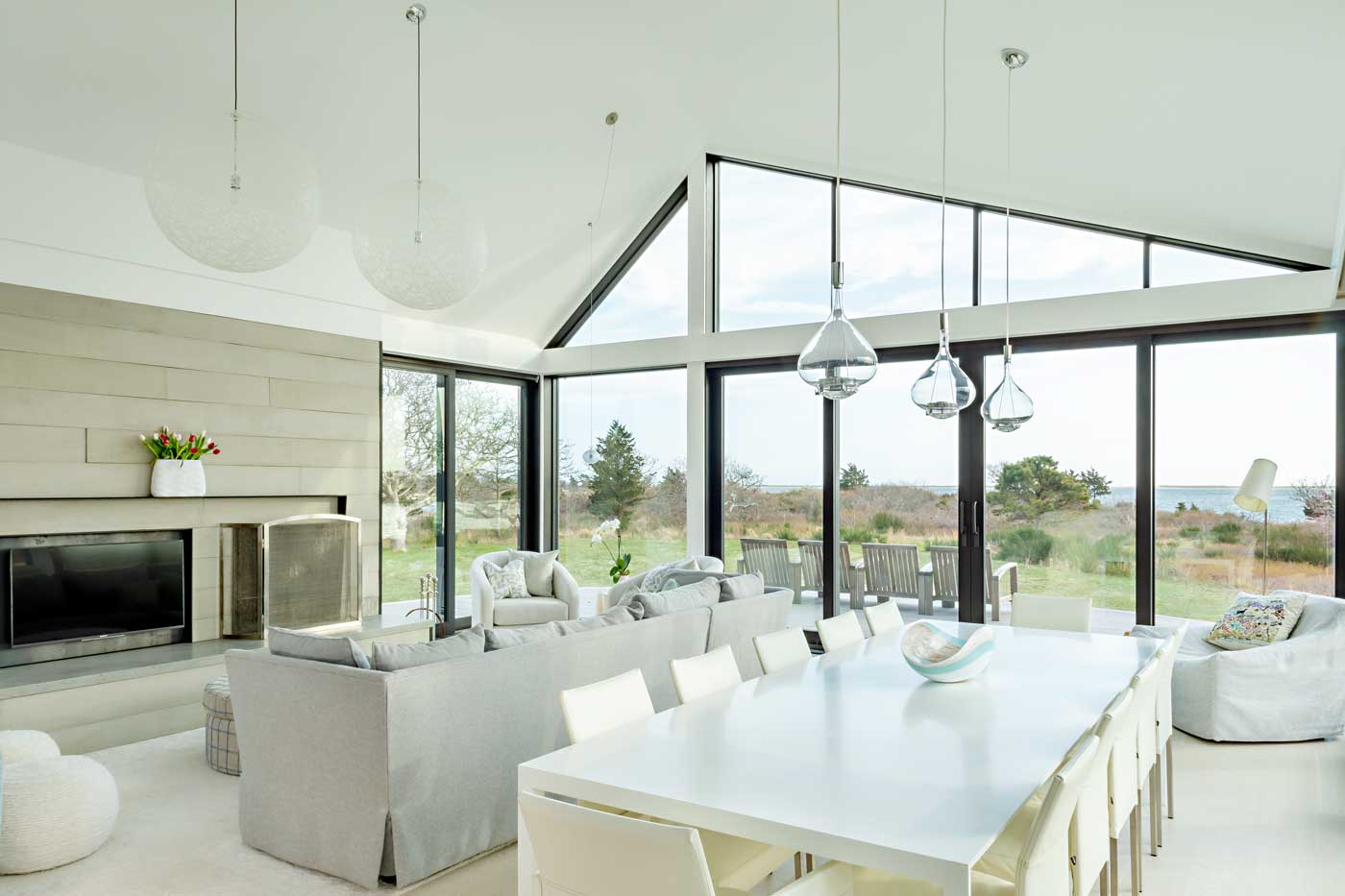 From the interior, floor to ceiling glass windows in the central volume ensure that the inspiring natural surroundings are a constant backdrop that furnishings and finishes don't compete with. Materials are subtle and natural; cedar clads the exterior and grey neolith tile slabs comprise most of the home's flooring.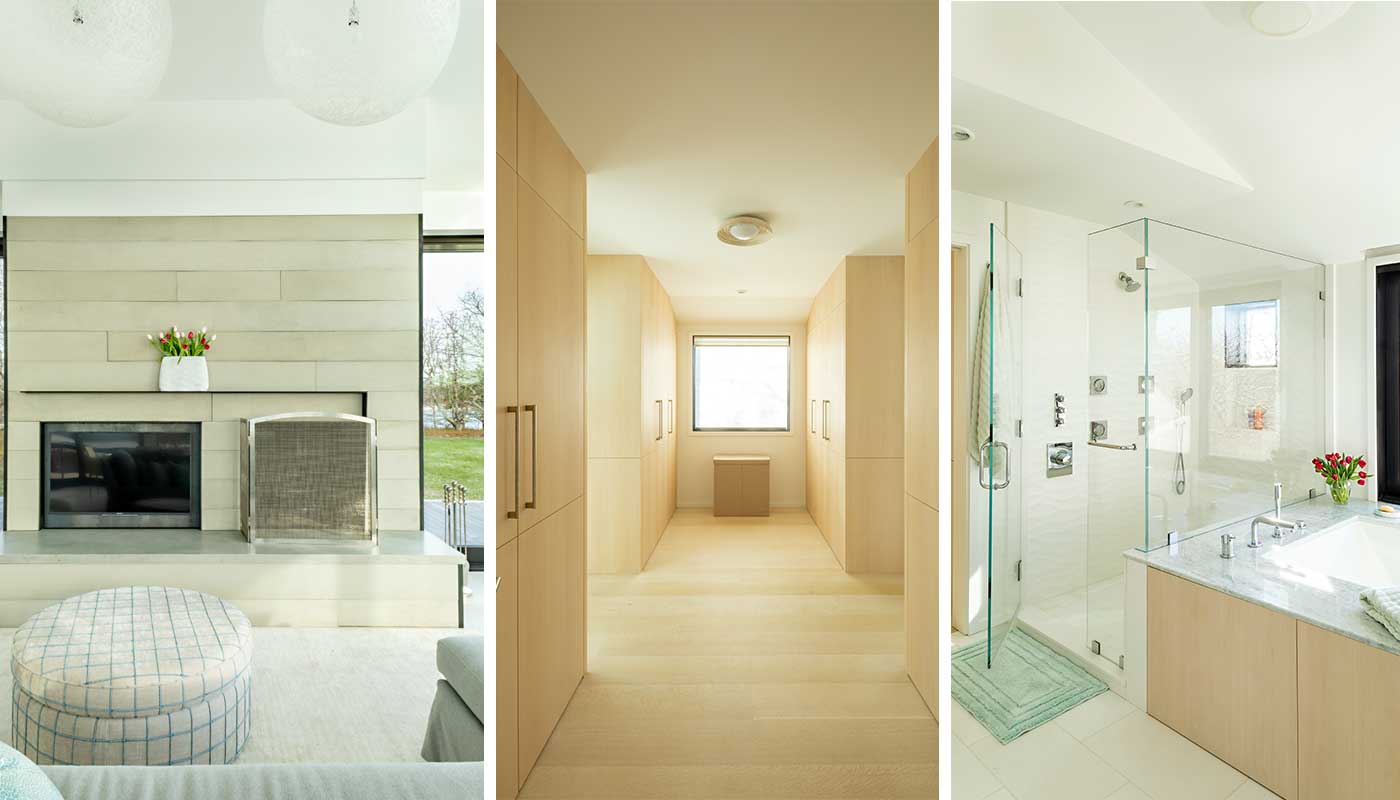 While the home is the ultimate summer haven for the family who lives there, it's also a place to seek refuge year-round. A dual-sided fireplace offers a cozy place to gather both inside and outdoors, ensuring that the homeowners can enjoy the serene waterfront setting in the cooler temperatures.
Photos by Randy Baird