February 24, 2020 | Sandy Giardi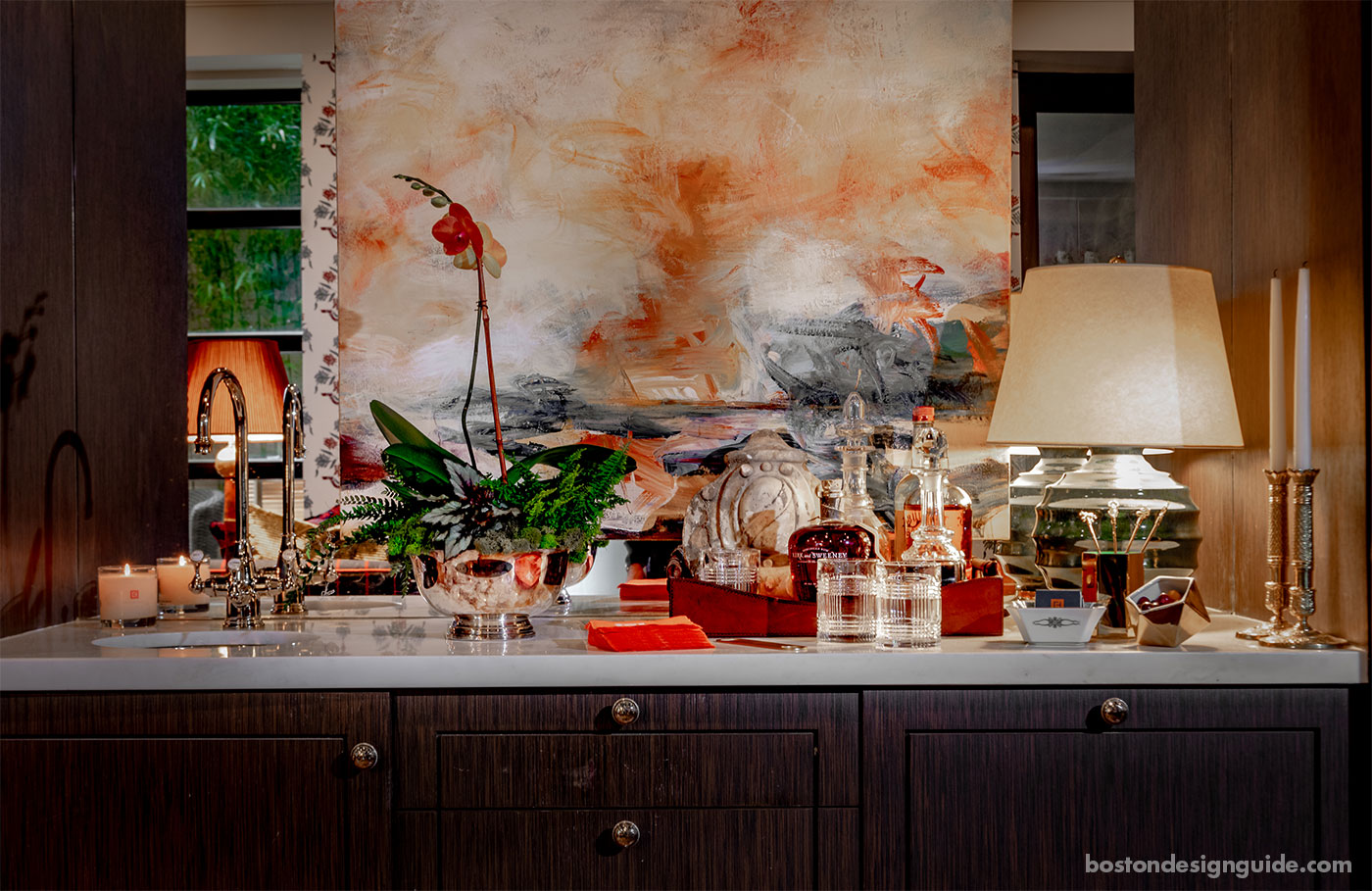 When we think of New Orleans, we think of that heady, hedonistic place that is a feast for the senses. Spanish moss, French Quarter architecture, Bourbon Street jazz, voodoo and Carnival come to mind, and they are enchanting visions indeed. And, while these New Orleans standards seem impossibly far away to us here in New England, we couldn't help but source a few projects that evoke these sophisticated and celebratory New Orleans sensibilities. 
Mardi Gras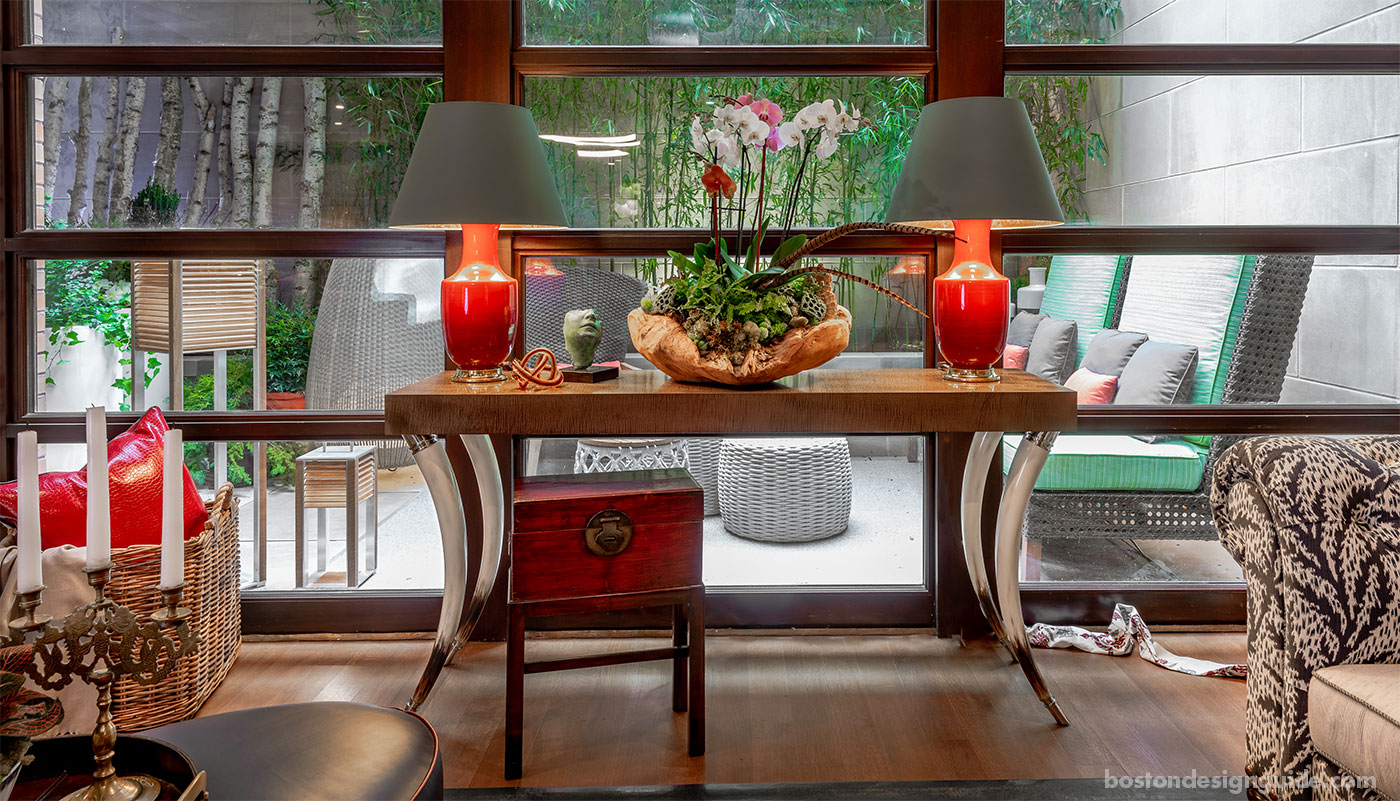 Interior design by Eric Haydel Design
The magical holiday, with its stream of over 200 parades beginning on the feast of the Epiphany in January and just wrapping up, is known the world over for its decadent masquerade balls, King cakes and over-the-top floats. Eric Haydel, owner of Eric Haydel Design, just returned from NOLA and the Mardi Gras parade, where he served as Duke to his father and mother's King and Queen on the court of the Krewe of Ambrosia, the family float for 35 years.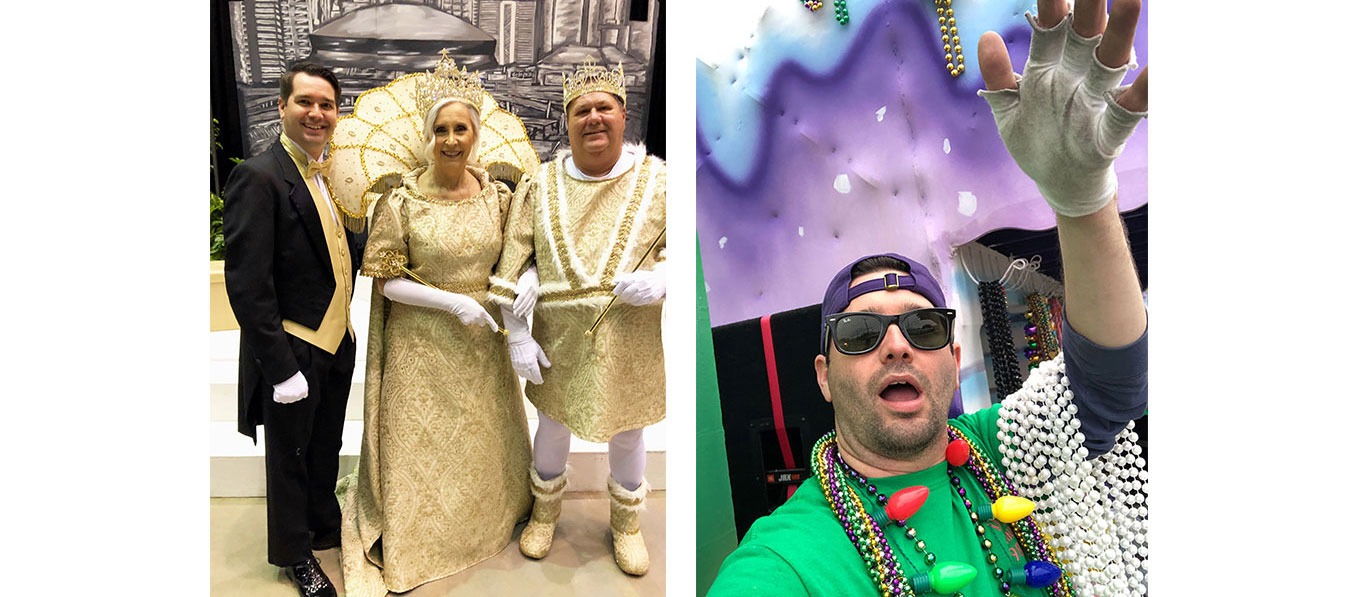 Left: Eric Haydel holding court at the Masquerade Ball with his parents, the king and queen; right: Mardi Gras merriment
Haydel grew up in Thibodaux, just outside of New Orleans, which, he poetically describes as a magical (if overlooked) city with a picturesque bayou, complete with alligators and white birds, where "the mystery of voodoo unravels," and "the land rolls into the landscape of the river."
For Haydel, Mardi Gras isn't about purple, green and gold. He sees it more conceptually, as a piece of social history, and "a collection of colors, ideas, layering, history and culture" that is bursting with energy.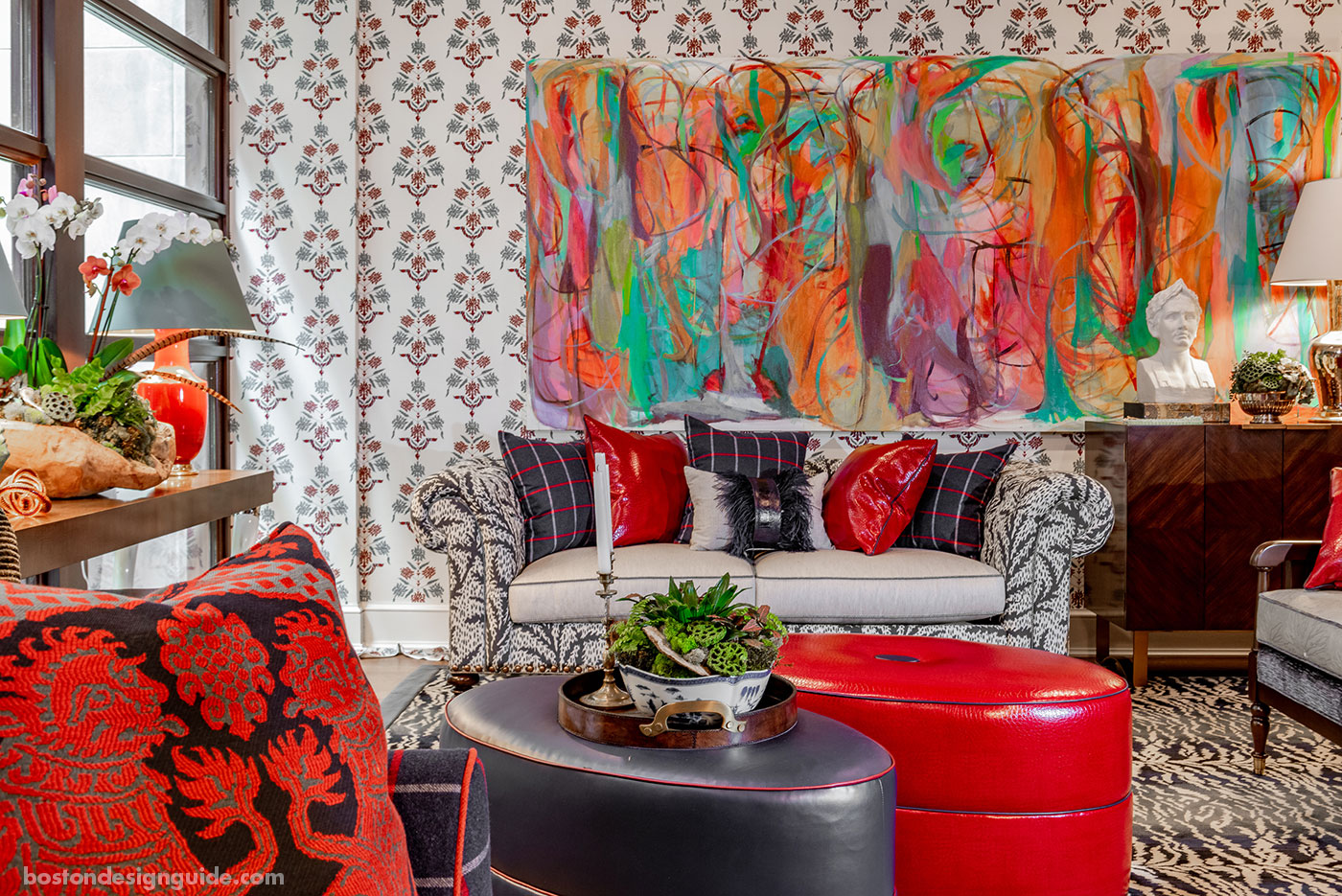 Interior design by Eric Haydel Design
He has channeled that aesthetic and vibe within a family and game room on New York's Upper East Side, imbuing the lively space with a flawless cacophony of color, art, pattern and line. "There is a rhythm and musicality to each room," says the designer of the project. "When you're engulfed in it, you don't want to leave. It's a moment of pure ecstasy."
Intricate Ironwork
Kistler & Knapp Builders; architecture by Epstein Joslin Architects
Ironwork—on the trellises, balconies, gates and gas lamps—is one of New Orleans' defining details, and so it is with this Manchester by the Sea estate constructed by Kistler & Knapp Builders. Here, the intricate ironwork brings elegance and fanfare to the façade, wrapping the front entry like ivy, climbing to the beautiful glass canopy and second floor balcony.
Victorian Opulence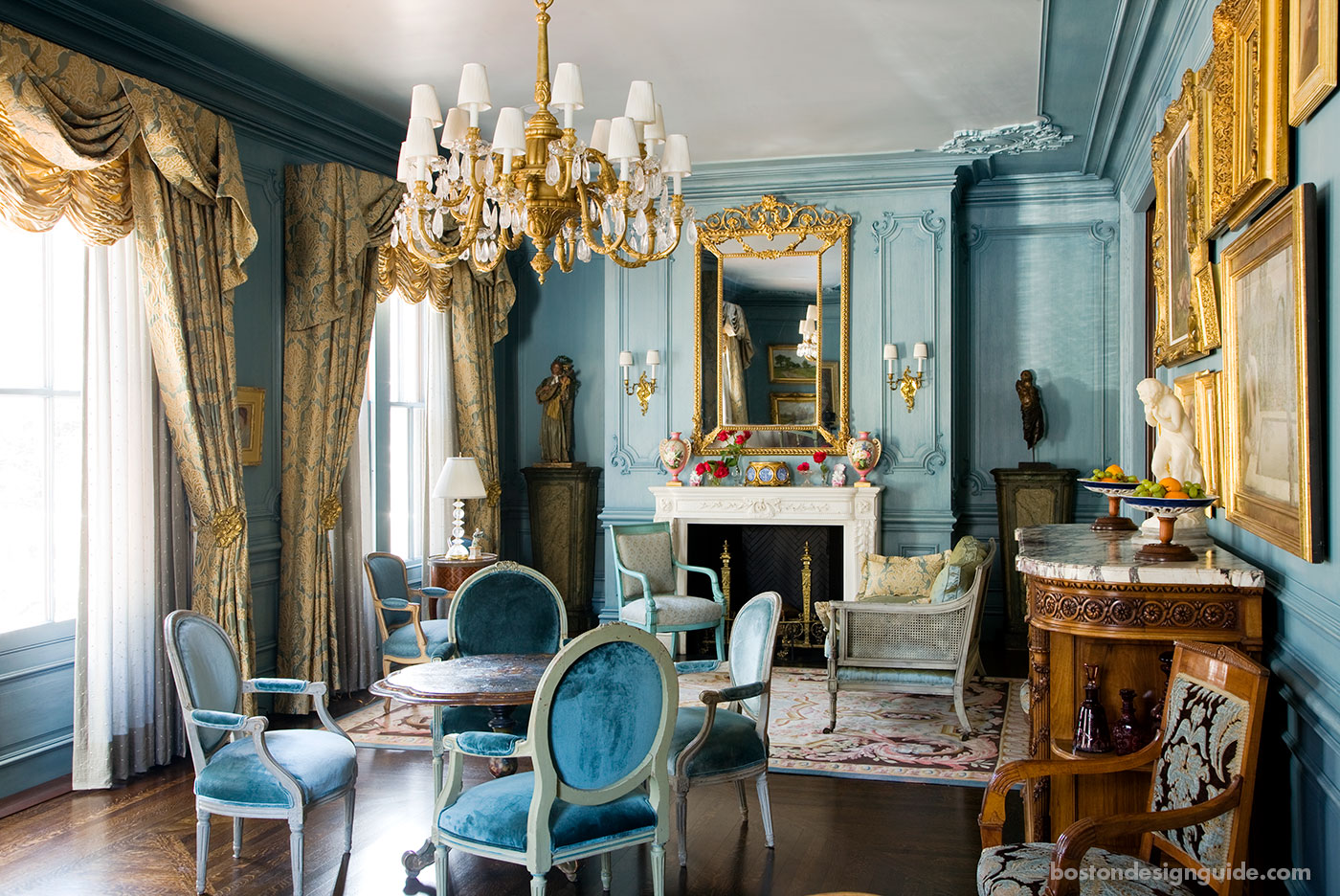 Construction by S+H Construction, architecture by Prellwit-Chillinski, design by Potter+Hattaway; photo by Eric Roth
Though New Orleans has a diversity of architectural styles, it's often the Victorian style and the mansions that line the Garden District that one associates with the vibrant city. After the signing of the Louisiana Purchase, a time of prosperity emerged, and extravagant, highly detailed mansions emerged as sumptuous expressions of wealth and grandeur.
Though located in Cambridge, the exquisite parlor above, renovated by S+H Construction, has a bearing that would feel right at home amid the Louisiana landmarks. Located within an 1880s Victorian house, this opulent space is blessed with dramatic crown moldings, intricate casings, gilded accents and antiques, the perfect stage for warm and genteel receptions.
Purple Reign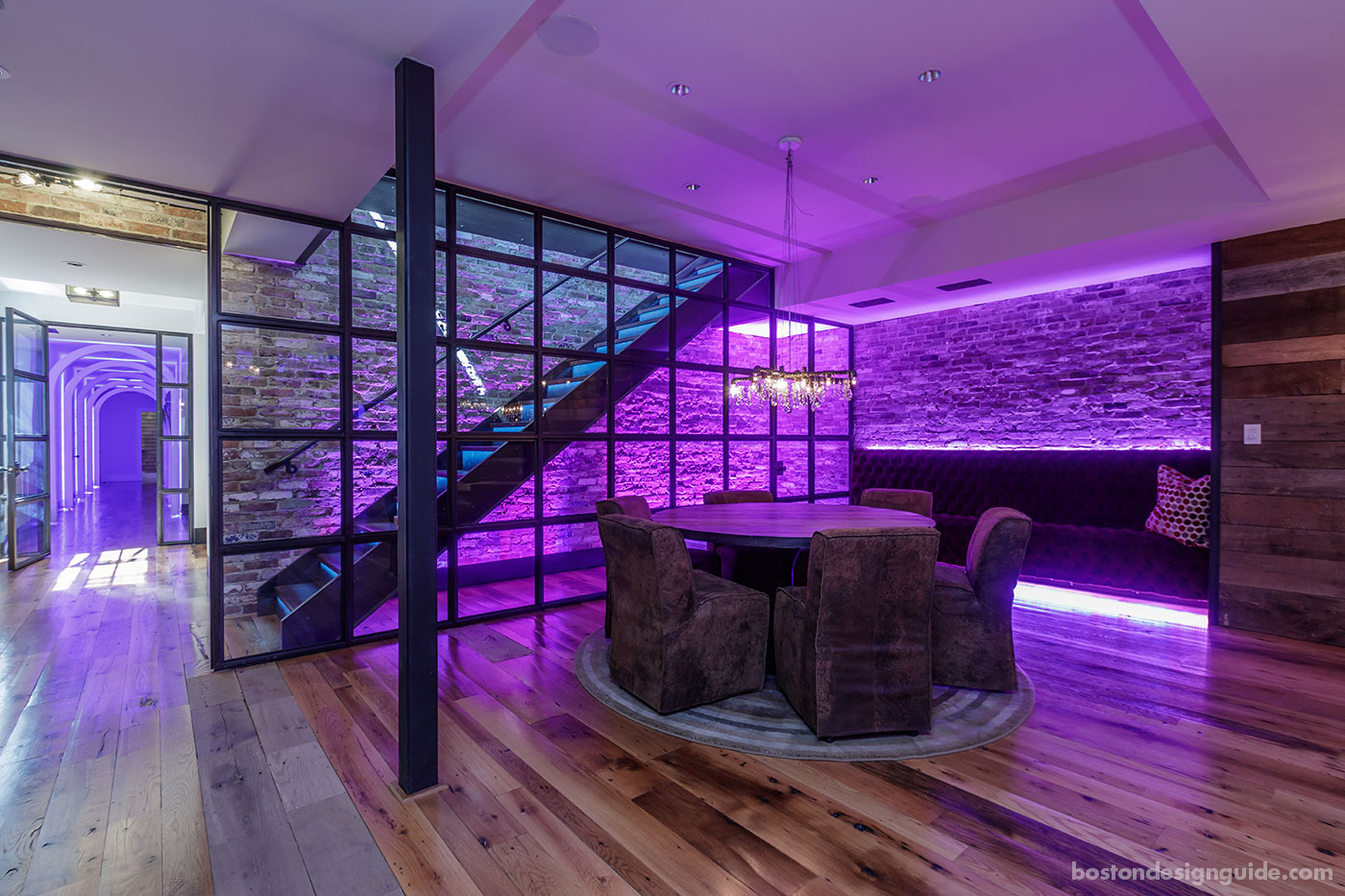 Architecture: BPC Architecture; photo by Erin Engen
This section of an upscale party barn, designed by BPC Architecture for a festive client who loves to entertain, is electrifying, and aglow in a wash of Mardi-Gras violet, which is said to symbolize justice in the ubiquitous purple, green and gold color scheme. Exposed brick, a glittering chandelier, and a plush banquette complete the effect, while the circular table is begging for a round of Sazeracs and a game of cards (Bourré, anyone?).
Feast on This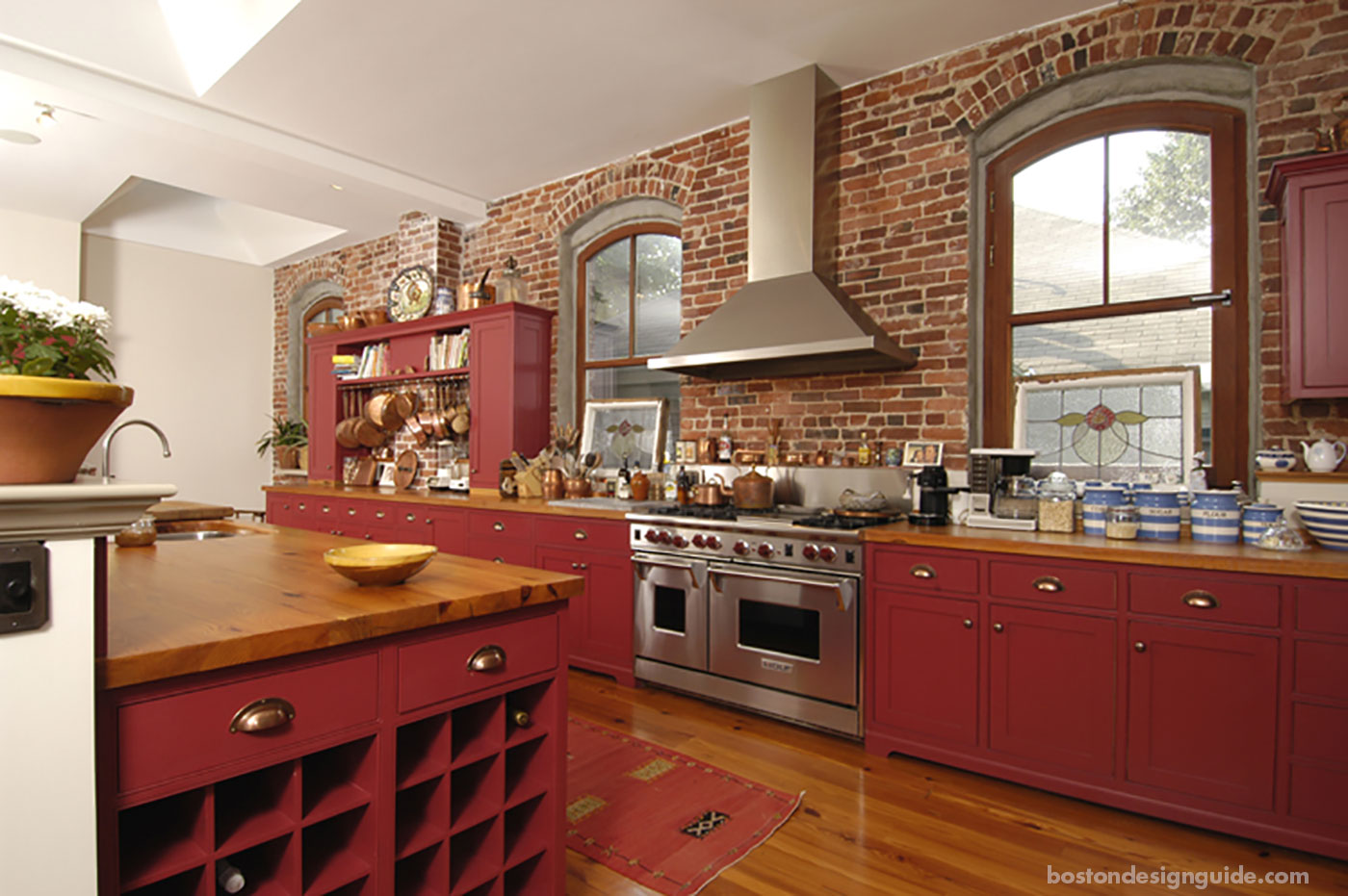 Construction by S+H Construction
New Orleans is known not only for its Southern hospitality and charm, but also for its mouthwatering cuisine. This inviting kitchen in Cambridge, an adaptive-reuse project by S+H Construction with plenty of exposed brick, spicy red and copper pots, seems to have all the right ingredients. It also has history, as it was a fabrication shop for Harvard University's famed glass flower exhibit before becoming a residence. It is, without doubt, a seasoned, working kitchen—well loved and well used. We could easily see gumbo simmering on the stove, cornbread in the oven and any number of other Creole specialties plated and served here.
Top image: Eric Haydel Design