January 5, 2016 | Anonymous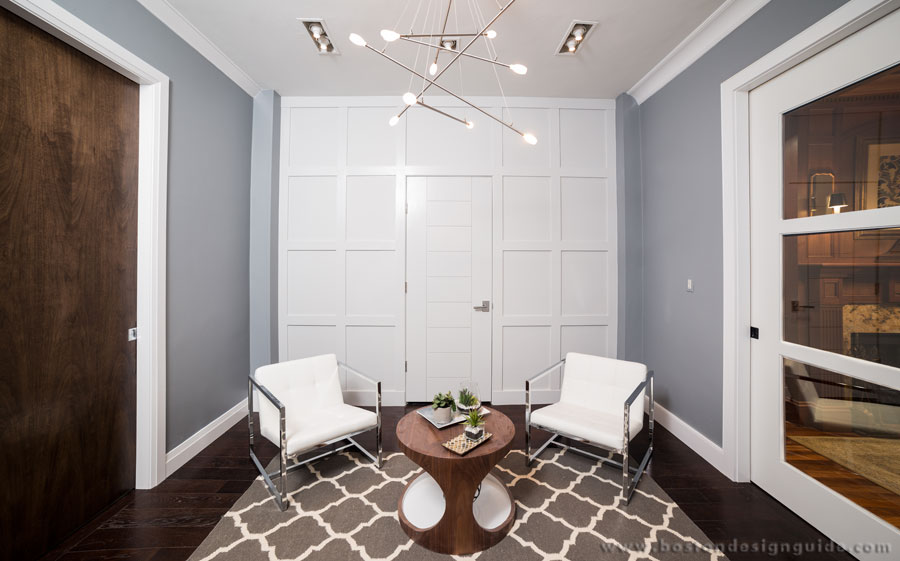 To meet the growing demand and shift from traditional designs to contemporary ones, Van Millwork has installed a beautiful, sleek modern suite in their Needham showroom. The paneled accent wall (below) applied in a grid pattern adds classic architectural detail and a geometric element to the room and complements the bright white crown mouldings.
Originally opened in 2006, the redesigned showroom boasts a more intimate, client-centric layout and upgraded displays to elevate the level of design options and showing a variety of styles and design ideas to give builders and their customers a hands-on experience.