November 25, 2019 | Edie Ravenelle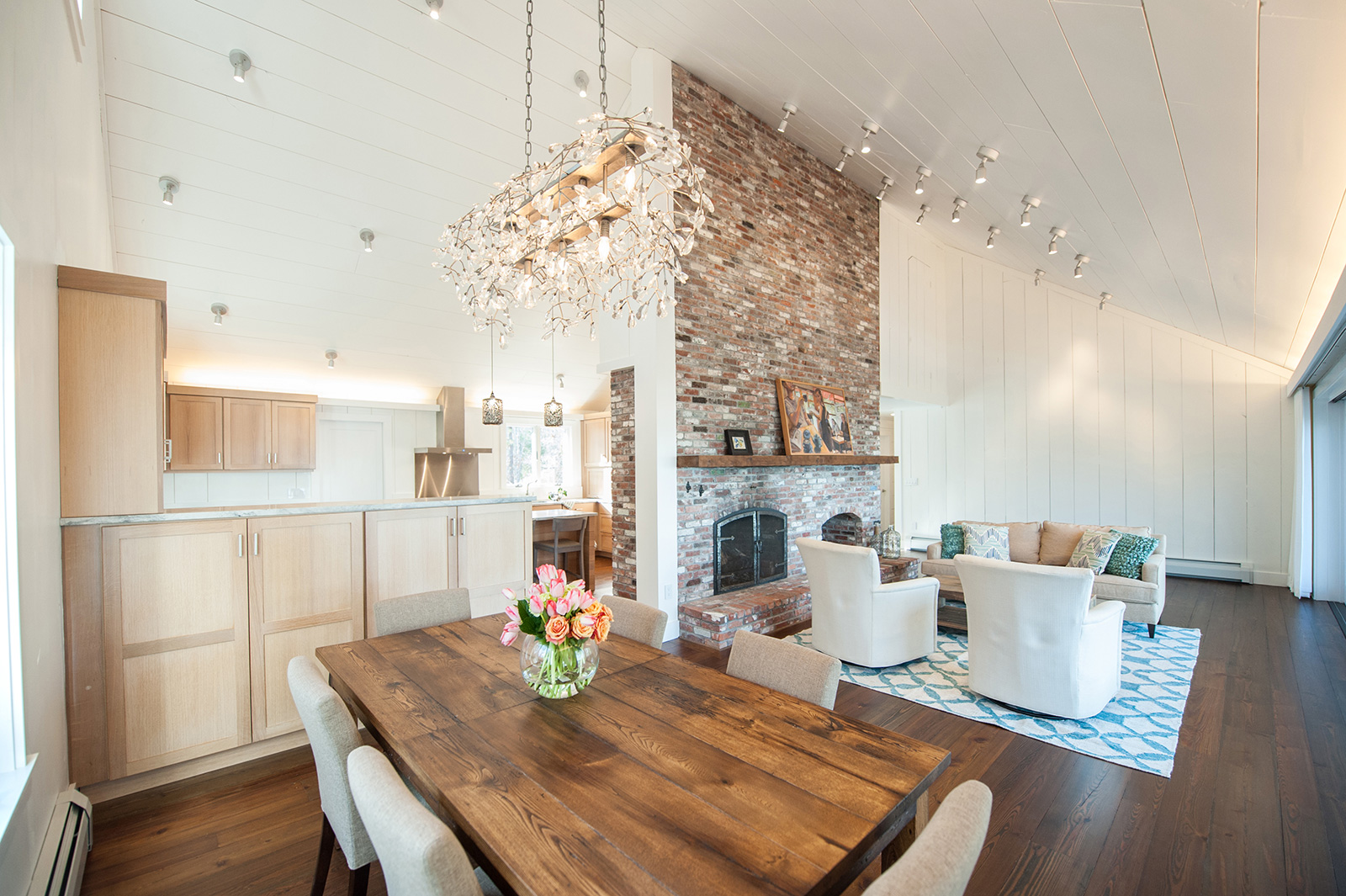 A Scraggy Neck island house in Bourne had coastal views and good bones, yet neither were being featured well. So, Alissa Hike Harris and Chris Harris, co-owners of Salt Architecture Inc. in Falmouth, launched a renovation to fix the home's impediments. "We opened up water views from a kitchen that had been set back and walled off from the view," explains Alissa, "in addition to enlarging the dining room and living spaces with a new 24-foot slider that further enhanced views of Buzzards Bay."

The rest of the house got a complete facelift: all new windows, a new kitchen with cathedral ceiling, new baths and a new master bedroom orientation to enable the bed to face the ocean views.
Although much of Salt Architecture's work trends contemporary, they approach each renovation with the client's preferences, first and foremost. "We aim to make things more consistent and cohesive in terms of design," says Alissa. Take window styles, for example. The firm selects either traditional or contemporary options by considering what is "more predominant in the house" or "what fits the new house style best," and they run with it throughout. For Scraggy Neck, the owners wanted a modern look, so all the existing wide-plank wood walls and ceilings were painted a bright white.

The massive center fireplace was further featured by opening up the kitchen ceiling and matching the bricks on the kitchen side to those on the living room side. The existing antique heart pine floors were stripped and stained a handsome darker brown to tone down their natural orange hues.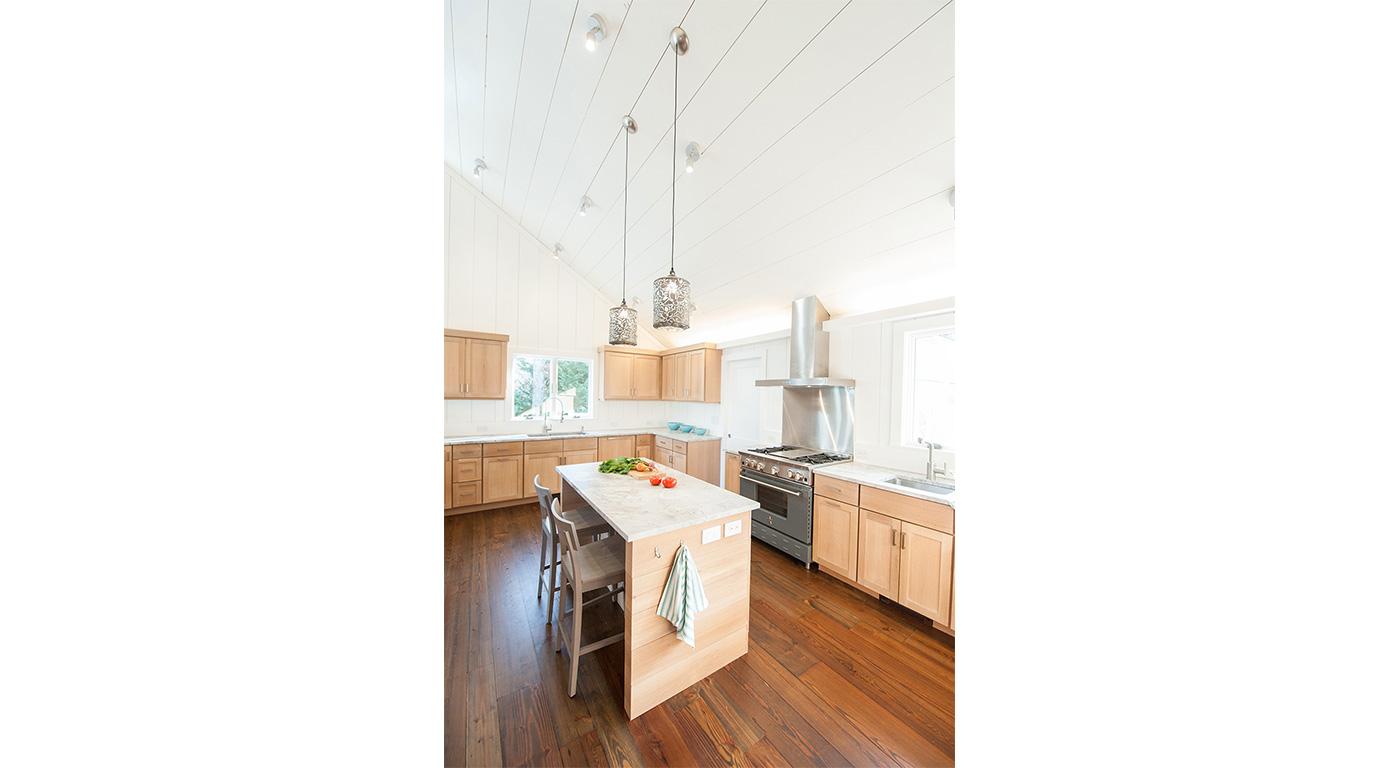 "One of homeowners was European with strong modern sensibilities," adds Alissa, "so we worked to achieve her view of a very specific white-washed wood finish on the kitchen cabinets, based on an inspiration photo she had shared with us." The kitchen countertops are Super White quartzite. The clients found the kitchen's unique tin-cutout pendant lights themselves and monopoint lights were used on the cathedral ceilings. Bathroom countertops are silver limestone; the tile and fixtures are from Waterworks.

"We're involved as little or as much as our clients need us to be," says Alissa. "For this project, we also helped them with the furniture selection, such as the dining room table that was built to our specifications."
"After" images by Alissa Hike Harris