June 27, 2016 | carly stewart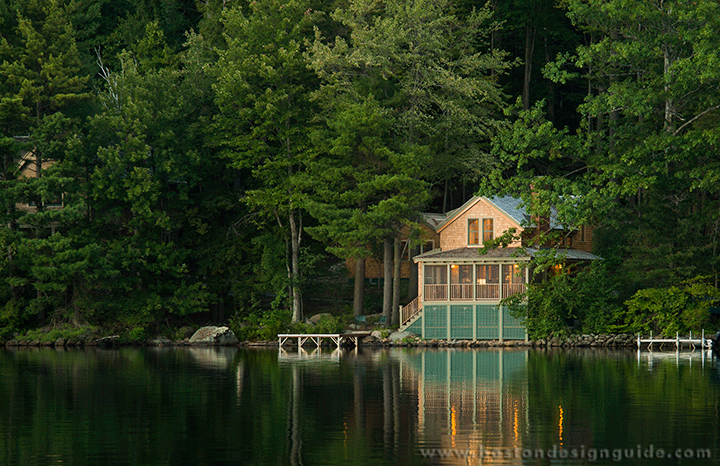 Architect John Battle, principal of Battle Associates Architects in Concord, was recognized in The Boston Globe Magazine for designing three homes bordering the perimeter of a southern New Hampshire lake.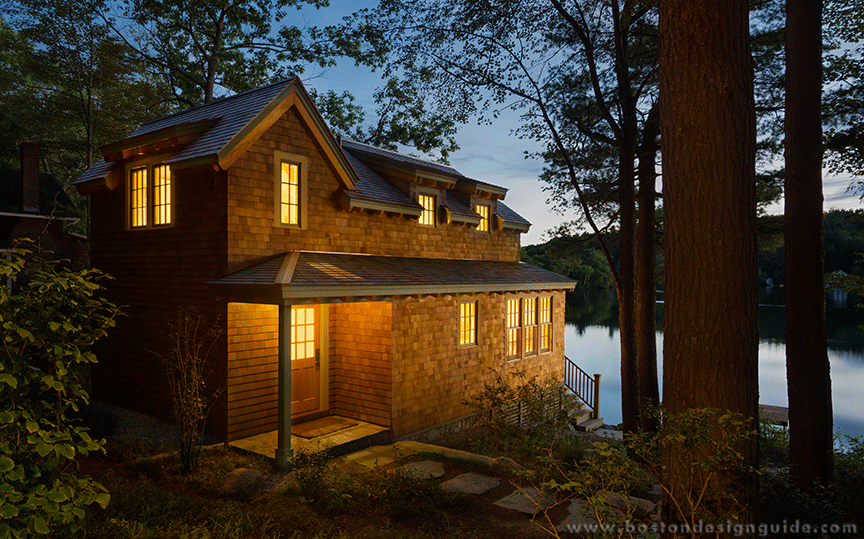 Lakefront homeowners purchased two lots on either side of the home with late-1800s camp-like cottages. Battle admits that the condition of these homes were too unstable to save, but he was able to preserve the rustic feel. The clients' main concern was maintaining and intimate scale. Though undergoing construction, the homes needed to savor their intended lakefront ambiance.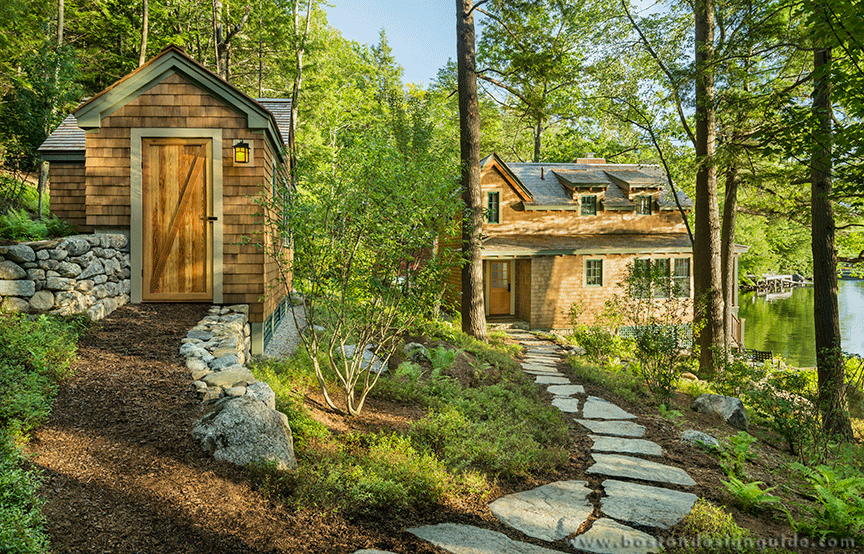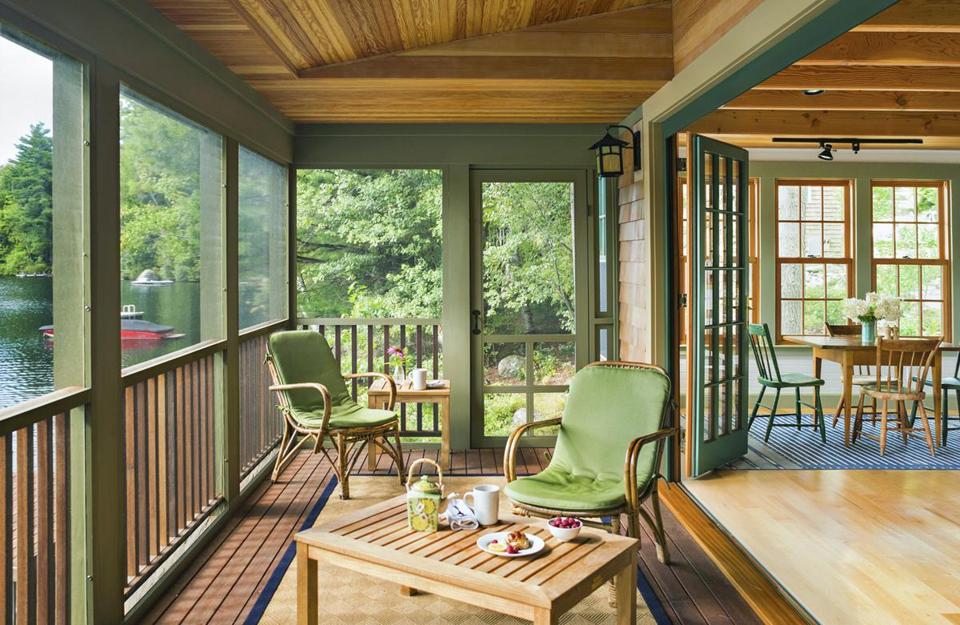 The mahogany porch is painted Benjamin Moore's Evergreen to brighten the interior and mimic the kitchen granite countertops.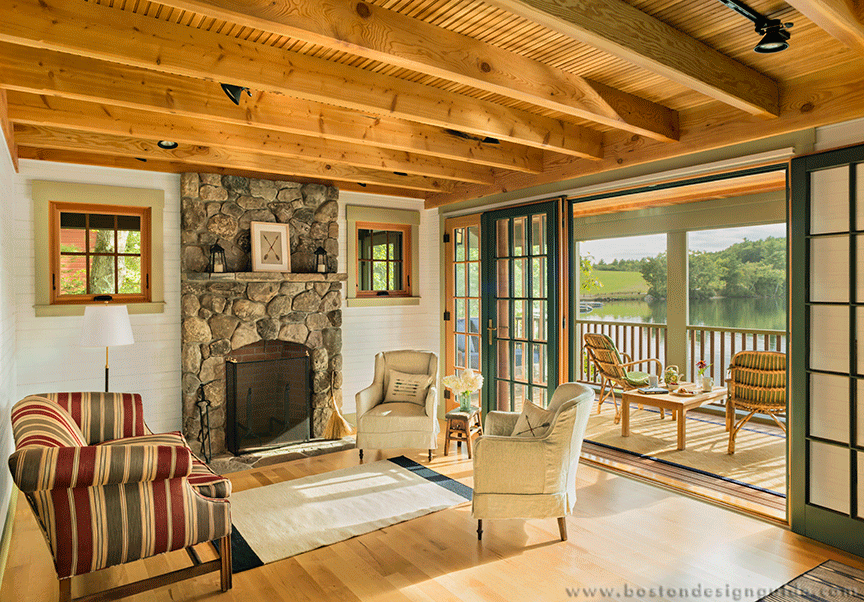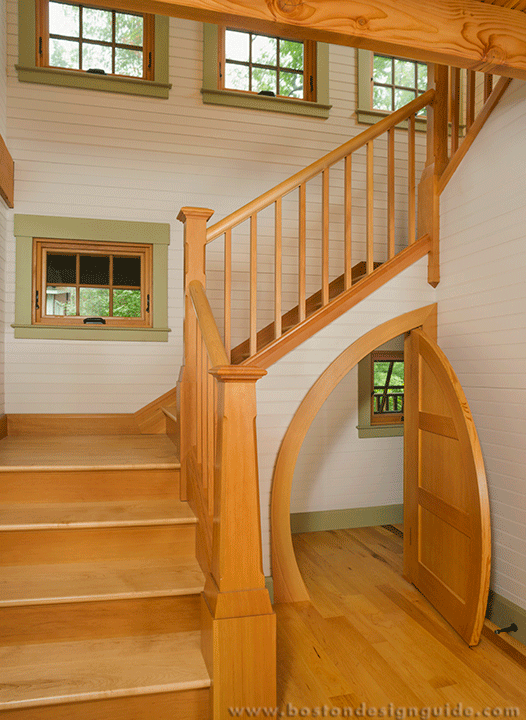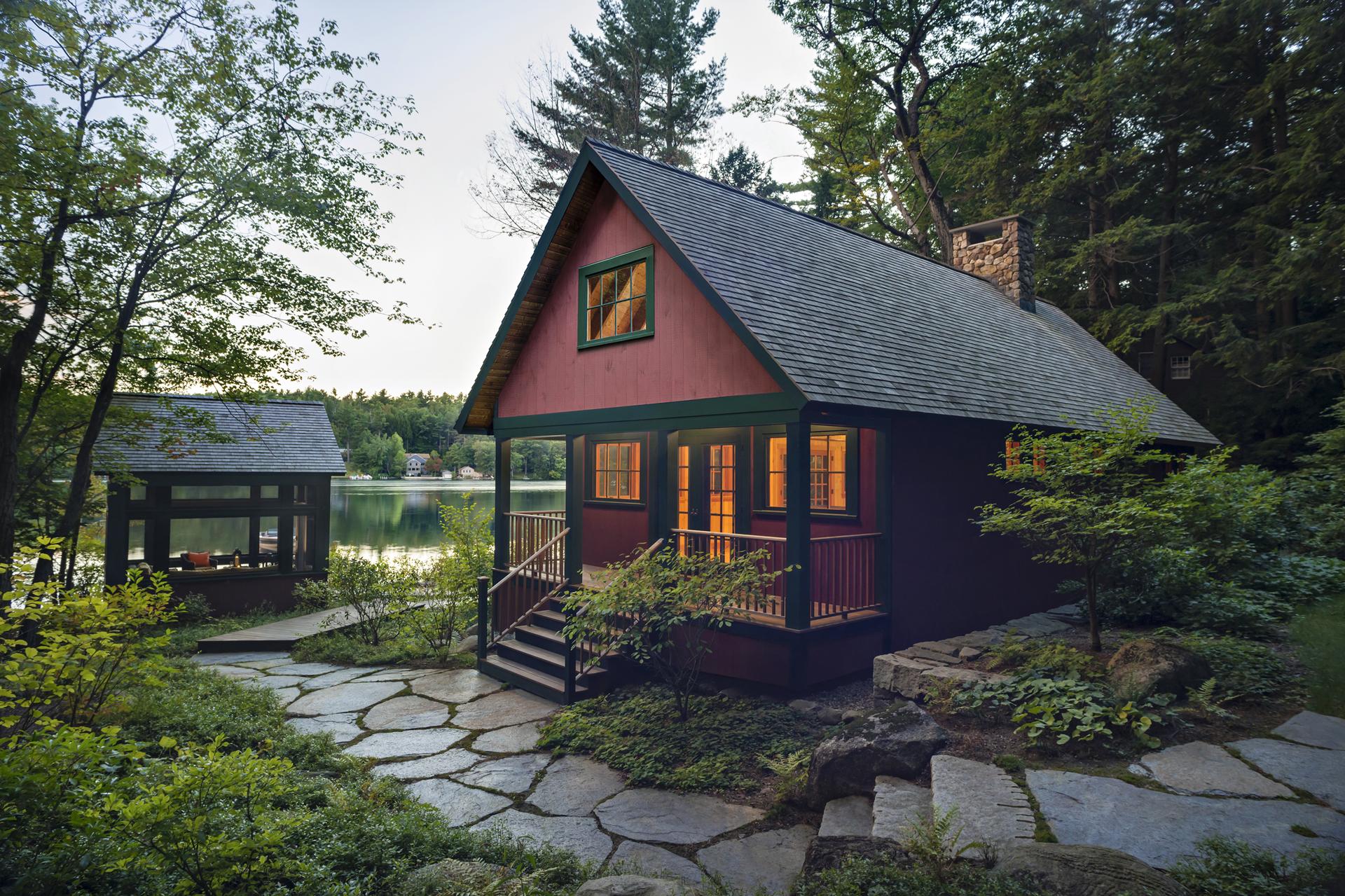 The one-room cottage the family refers to as the "boathouse" is also designed by Battle. This lakefront gathering space holds members of the extended family.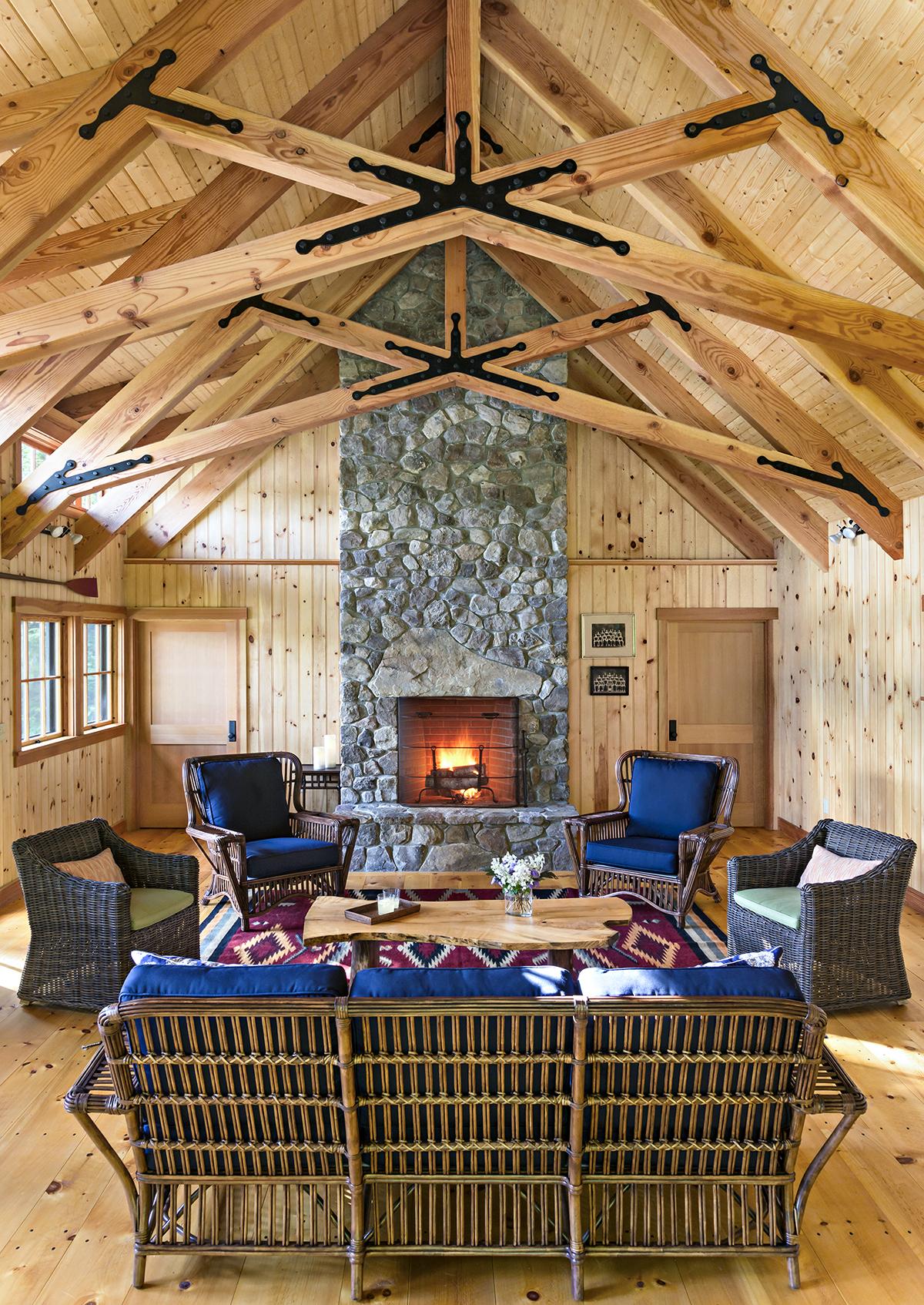 The boathouse's interior covered with simple pine from head to toe. The fireplace materials come from local fieldstone.
See the full article by Marni Elyse Katz on bostonglobe.com
Photos by Nancy Belluscio