May 14, 2018 | Sandy Giardi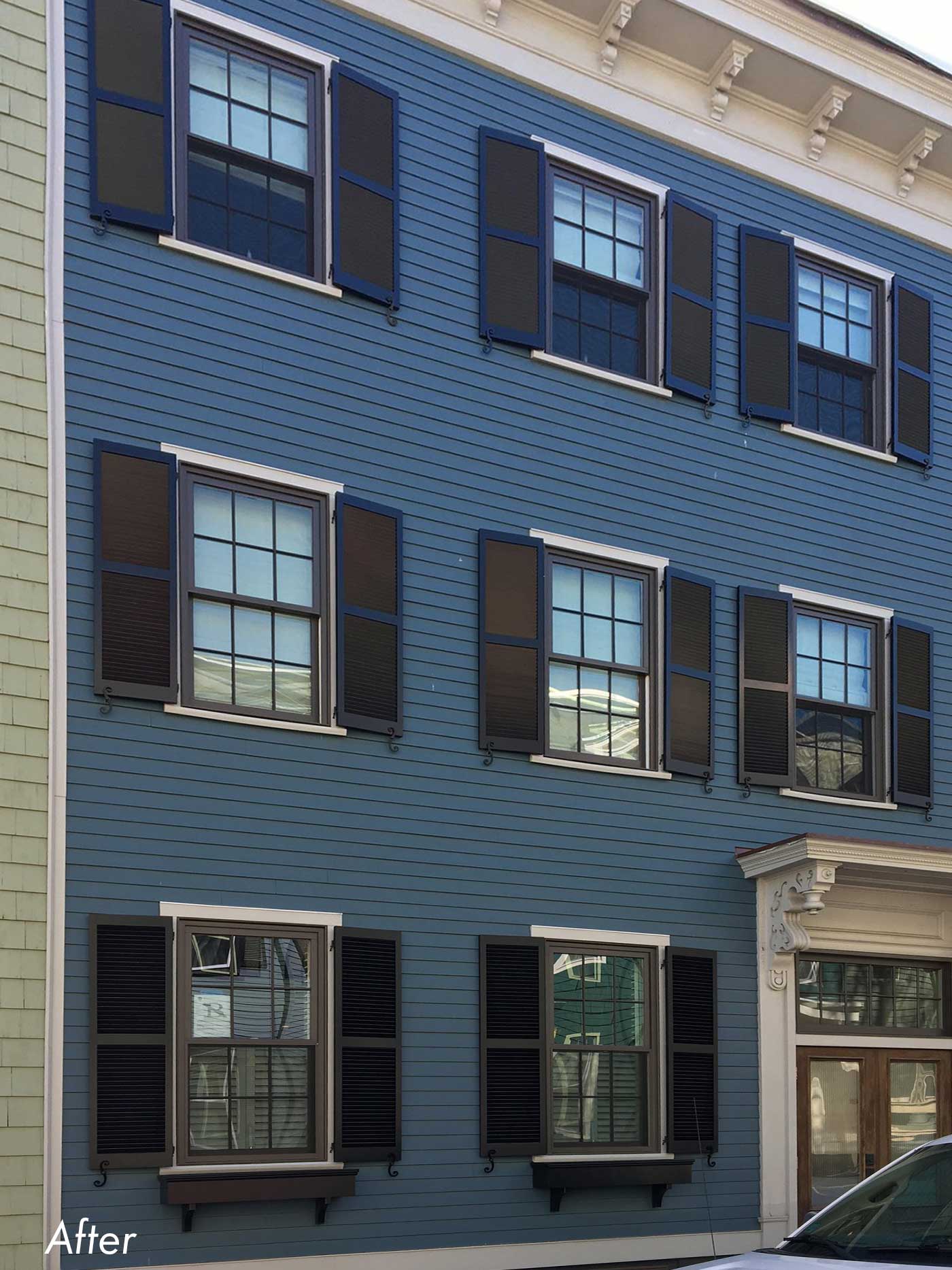 We recently asked a group of New England architects and builders what they would suggest for a quick beautification project to their home's exterior. Their tip? A resounding, "add shutters."
Shutters can animate, polish and maximize a home's curb appeal, impacting the home in a positive way—in very short time.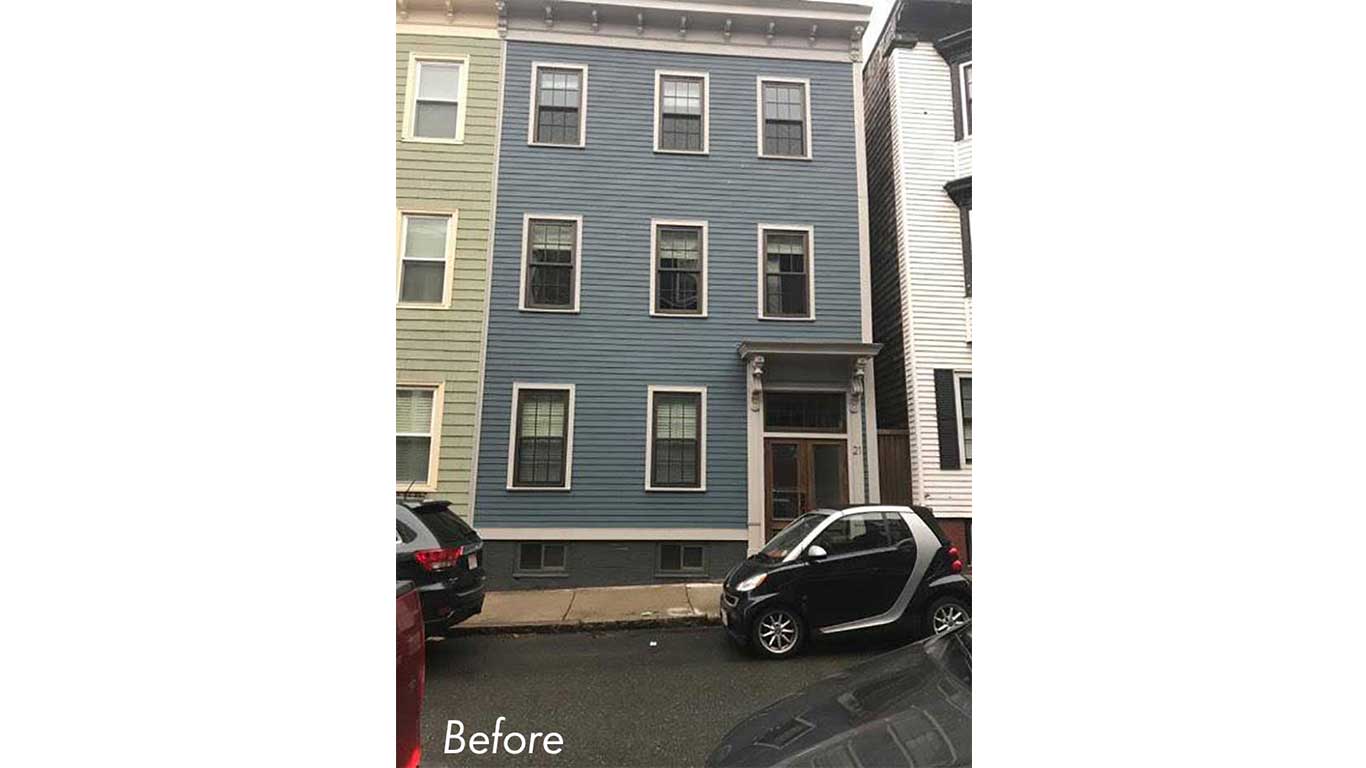 We looked to New England Shutter Mills to see firsthand the kind of impact shutters can make; and, specifically, a federal-blue town house in historic Charlestown. This stately townhome uses a classic, New England-style louver, says New England Shutter Mills' President Karl Ivester. "It's not too bulky or big, and just beautiful on classic homes, Colonials and Capes."
Traditional hardware gives the shutters added dimension (and character!), with decorative "S holdbacks" securing the Western red dedar shutters to the clapboard. PVC window boxes on the lower windows are impervious to water and complete the handsome, and utterly Bostonian, effect.
Shutters break up what architects refer to as the "solid-to-void ratio" of a home's façade, or how the fields of the exterior walls interact with the windows. That interplay directly corresponds to a home's allure.
Says Ivester, "The difference that shutters can make is dramatic." And, while it takes just about three hours to install shutters in a home like this, they last a lifetime. Clients who come home to new shutters, love their house, he continues, and its new complexion. "The look almost always exceeds their expectations."