April 11, 2017 | Sandy Giardi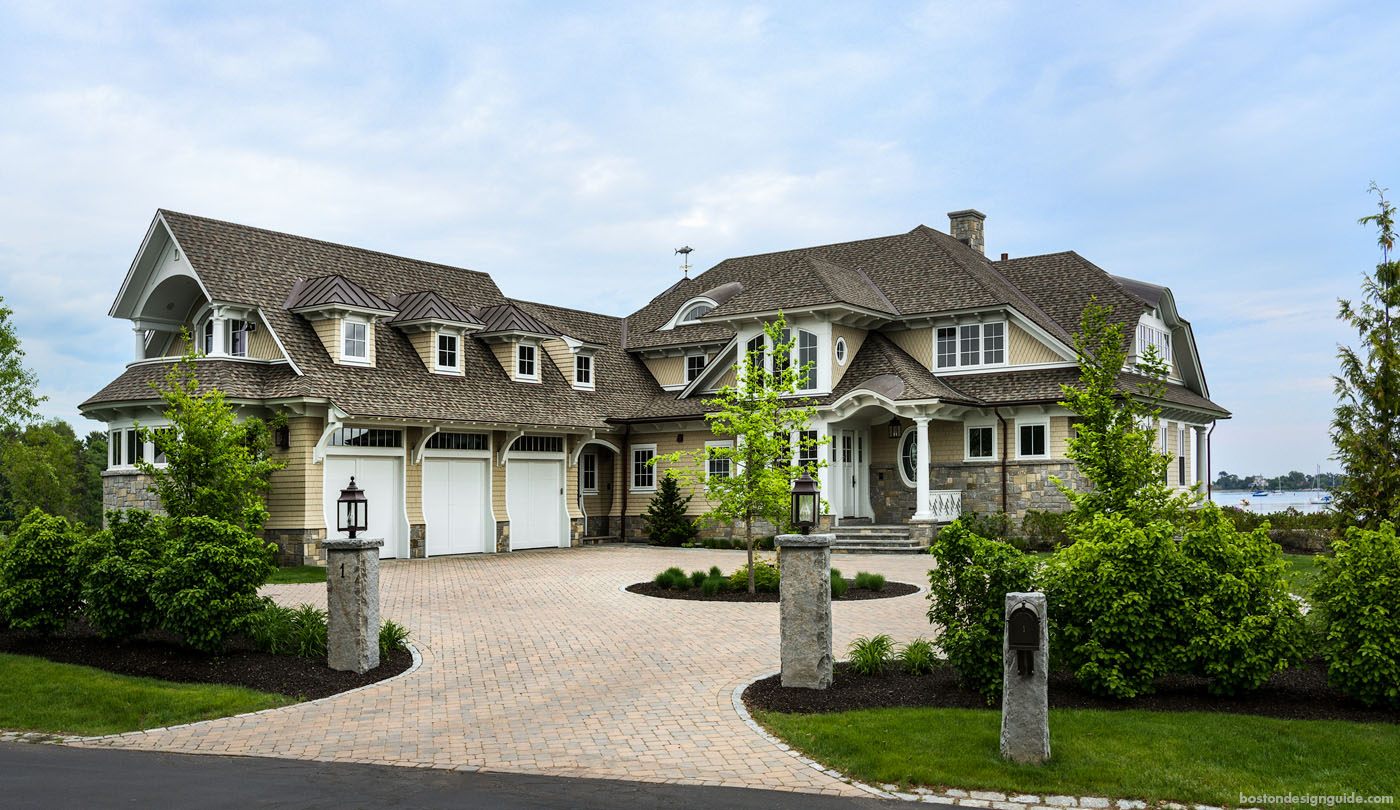 Overlooking a rolling beachside fairway in one direction and a small harbor in another, a new construction by CM Ragusa Builders channels its exceptional vantage at every pass. "It's a great spot," says Principal Chris Ragusa, with a landscape that changes not only with the seasons but with the tides.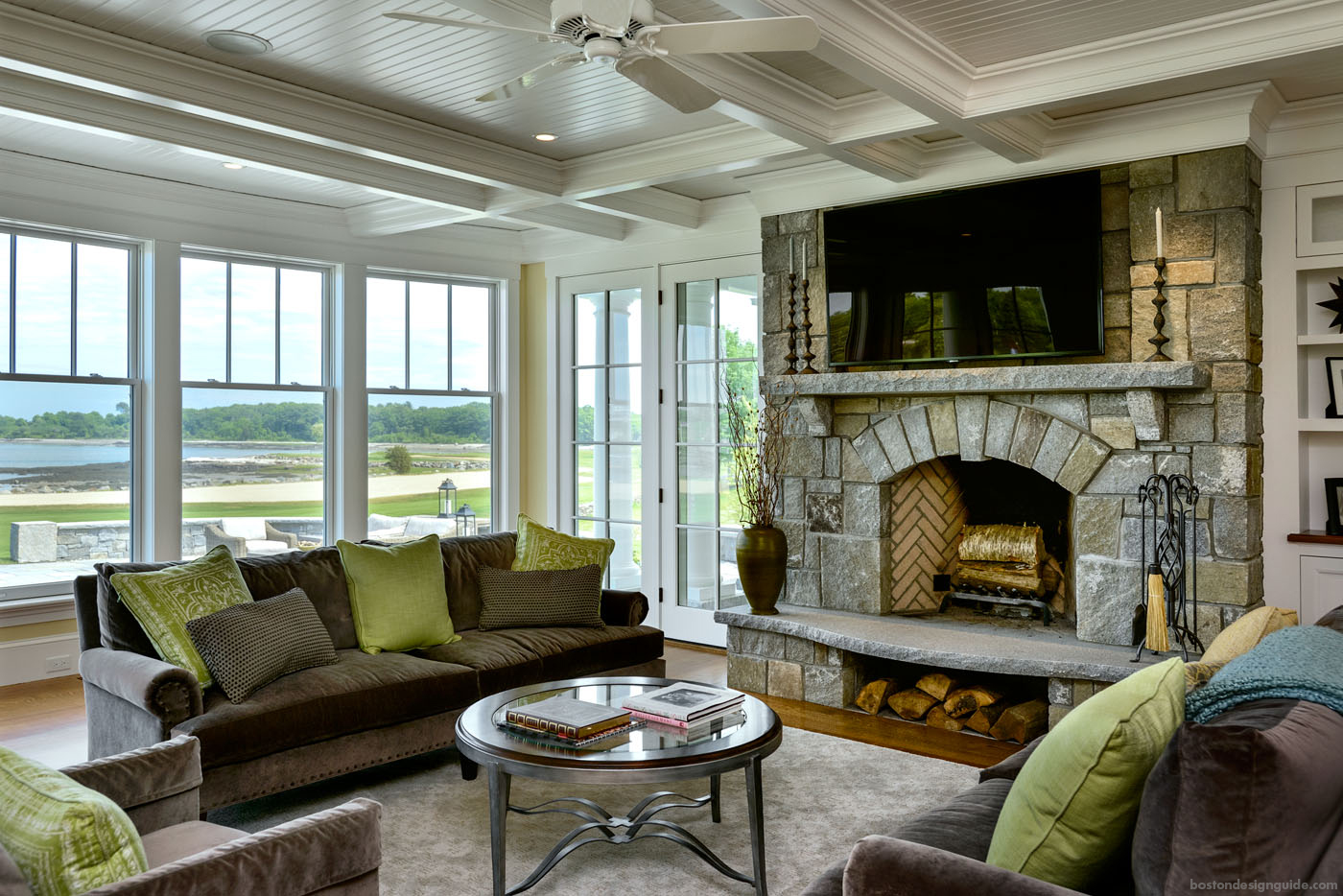 The distinctive estate, designed by Scott Fiorentino of Fiorentino Group Architects, has presence as well as a cottage feel, and is more than worthy of the enviable piece of land it occupies.
Crafted with precision as well as a deep respect for the vernacular of the seaside homes that line the coast, CM Ragusa Builders constructed a home that, while only a few years old, has a firm sense of place. By design, it's entrenched in its lush seaside terrain; in fact, only mature (and hardy!) plantings were used on the grounds, explains Ragusa, to avoid a "just-built" look and give it the effect that it has been there forever.
Its architectural details—shingle facade, full granite veneer, copper rooftops, rafter tails and adornments—also speak to a timeless style, while modern flourishes contemporize the structure a bit, adding interest and creating stunning interior spaces that draw the outdoor spaces inside. "It's a difficult roof to frame," laughs Ragusa, "but it looks wonderful."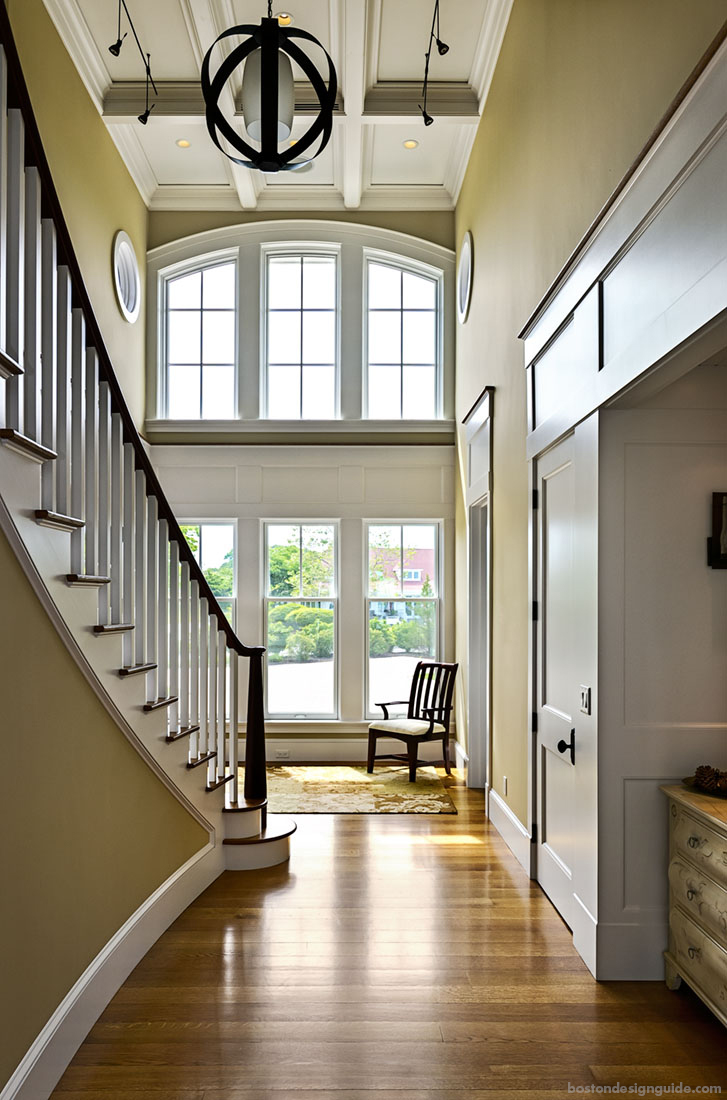 The interiors are just as spectacular, and crafted by CM Ragusa Builders' in-house team of carpenters. The firm's millwork shop builds all of their own kitchens, cabinets, staircases and vanities to streamline the construction process and achieve a more harmonious product. Tradespeople spanning generations—fathers and sons, bands of brothers, etc.—are employed who have worked for CM Ragusa for years. One look at that gently curving staircase, pictured above, and it's clear that a dedication to craft shines in their work.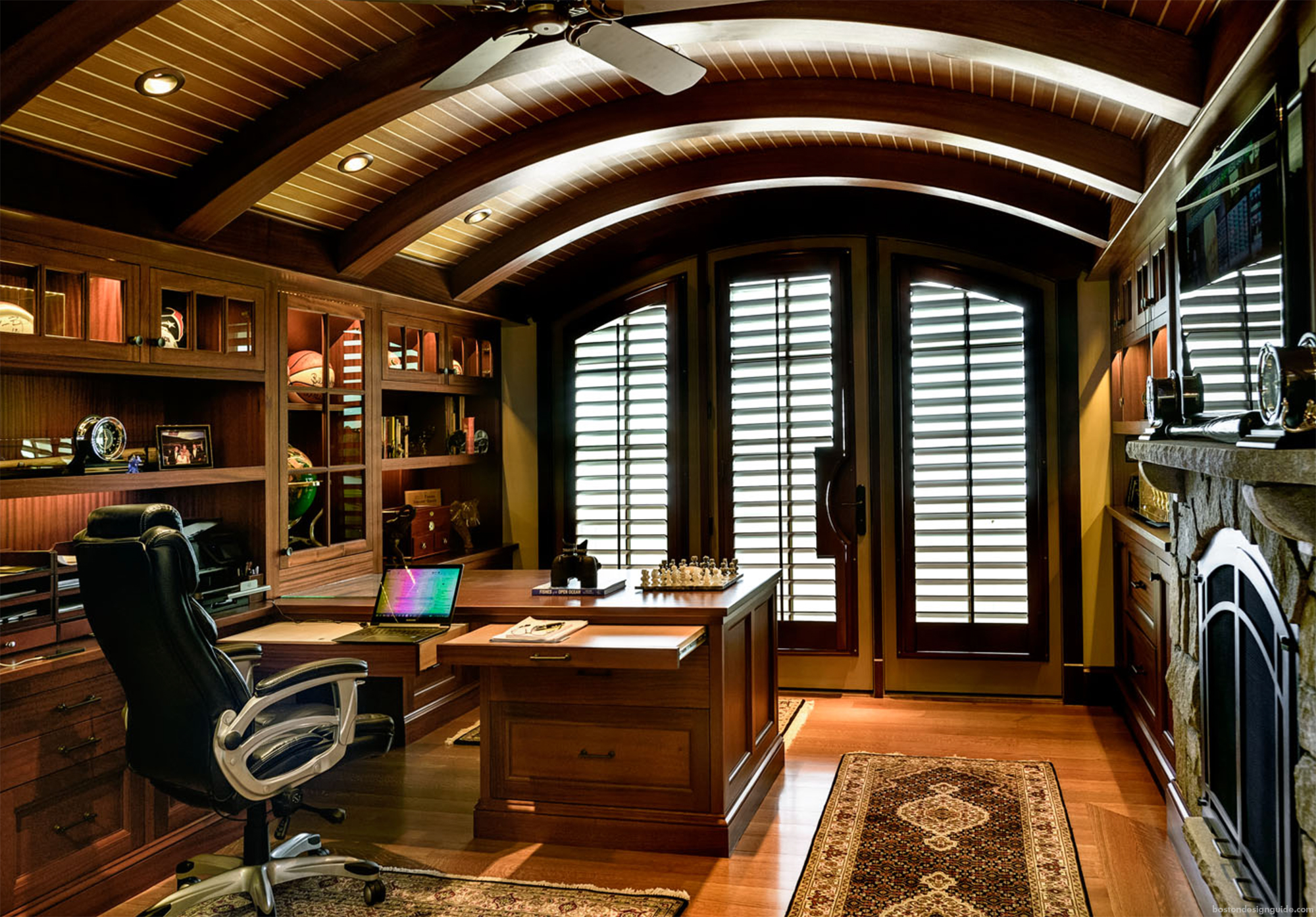 The home's office, designed with a nautical feel, perhaps best reveals CM Ragusa Builder's dexterity with millwork. It was sculpted to evoke "a vintage runabout or Chris-Craft boat," says Ragusa, complete with teak and holly wood on the arching woodwork and mahogany beams that pay homage to the ribs of the hull of a boat. The cabinetry and desk were also crafted in mahogany, with the latter concealing built-in data and electrical connections. A gas fireplace warms an already intimate space, and utilizes a thin sawn application of the exterior stone in its design.
With its bead board ceiling, the gazebo-like master suite also plays up the home's close connection to the water, but in a decidedly different way. All of the windows, including those of the cupola, are adorned with motorized shades to allow the homeowners to bask in their seaside surroundings at the touch of a button. Come nightfall, however, it's the room's crowning feature—the cupola— that creates the magic; uplighted by sconces rather than a hanging chandelier, it casts a dramatic, beacon-like glow.
Custom Built by CM Ragusa Builders
See more New England Classics:
A Vintage Edgartown Restoration
A Lexington Home Reborn
A Concord New Construction
A Beautiful Brookline Re-do
Family Home by the Sea
A Weston Home with Natural Beauty
A Colonial Reimagined
A Brookline Transformation