April 11, 2017 | Sandy Giardi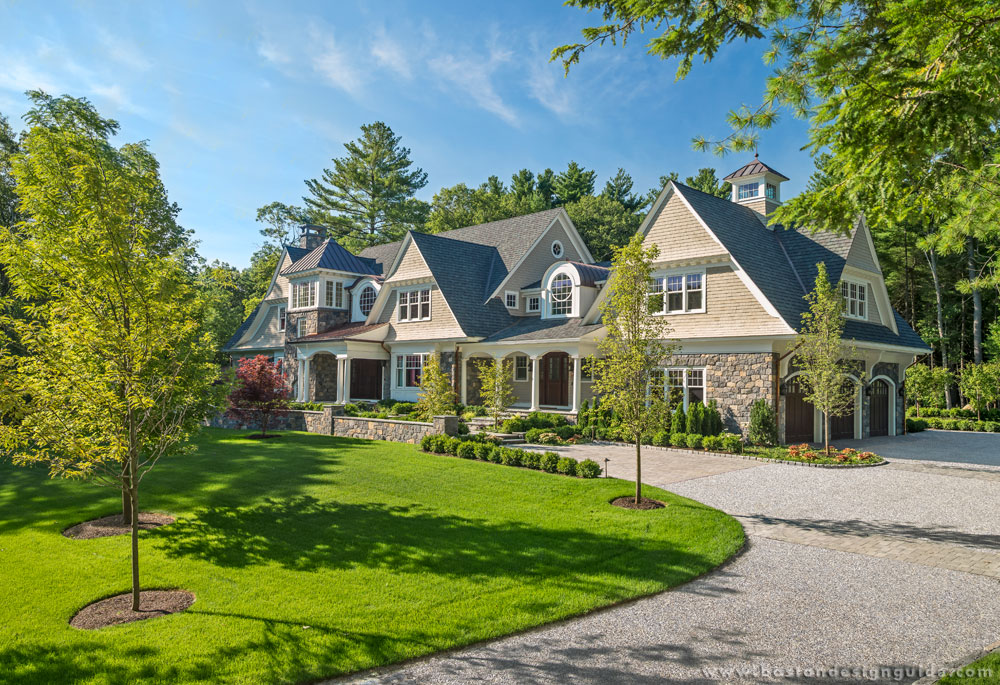 Owner and president Marc Kaplan of Sanford Custom Builders doesn't often play favorites. Still, he can't conceal his admiration for an exquisite new Shingle Style in Weston, designed by architect Jan Gleysteen of Jan Gleysteen Architects, with whom he recently had the pleasure of working. With an architectural philosophy couched in the classical tradition, Gleysteen prizes symmetry, proportion and time-tested profiles. His homes are ageless from inception, and this one in particular is something special.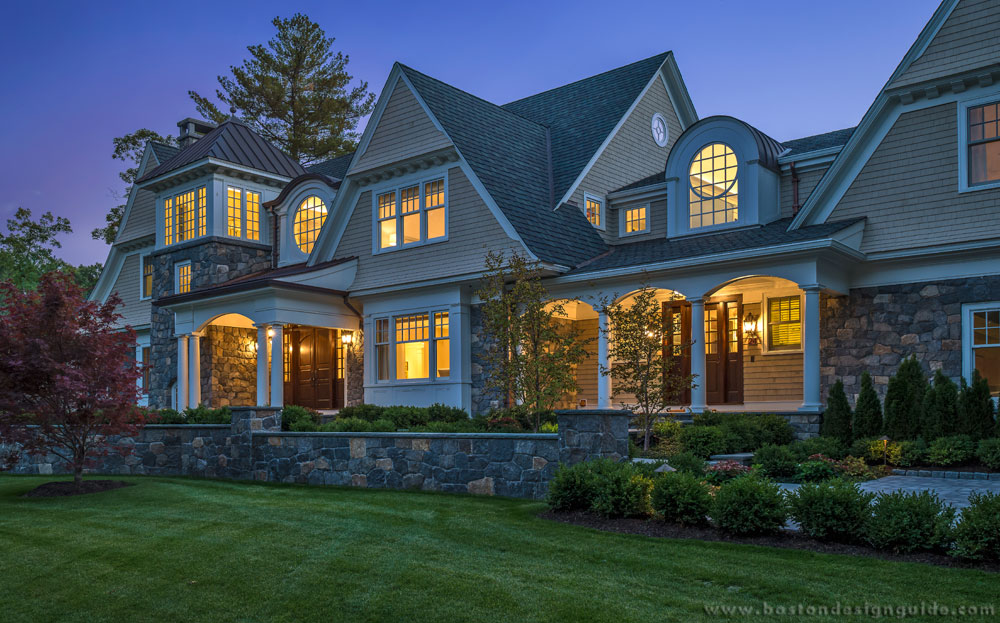 It's the compilation of materials and how they work together that make the home timeless, explains Kaplan. The stone in particular; the broad use of New England fieldstone on the home itself and in the retaining walls just says "New England," adds Kaplan. The homeowner took a vested interest in the stonework, and it paid off. He was discriminating about the size and color of the stones, even supervising the installation on a magnificent stair tower.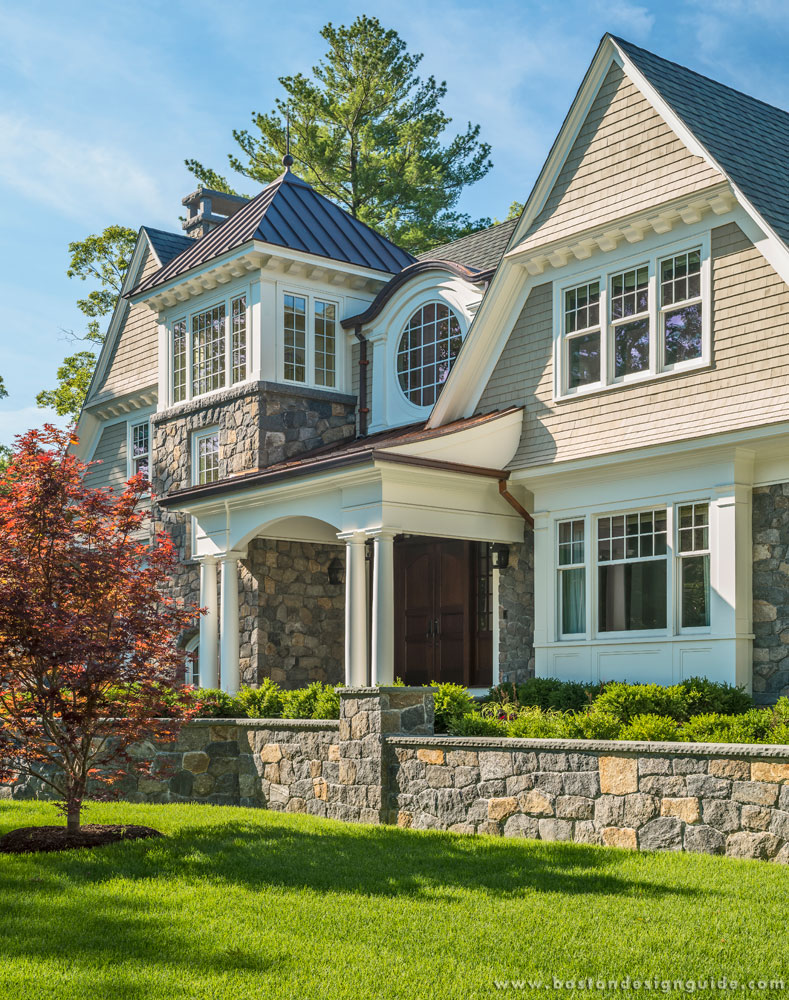 Uniting the materials—the stonework, shingles, copper roofing, handcrafted moldings—into a seamless whole is always a challenge with a complex architectural design. But Sanford Custom Builders wouldn't have it any other way.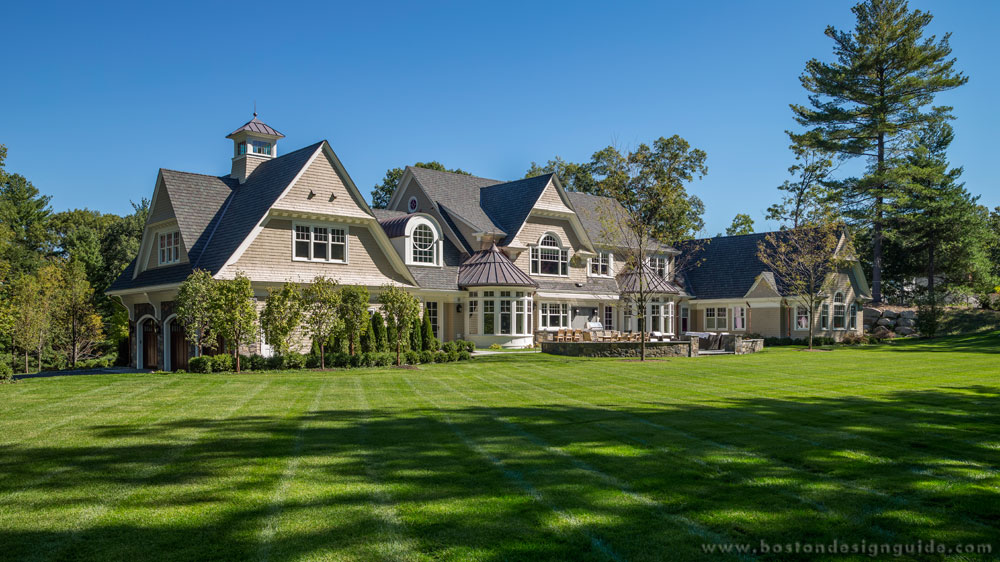 While the front façade of this property has a more traditional aesthetic, Gleysteen had a little more fun with the back elevation and took a free-form approach. As the home is sited on a two-acre lot abutting conservation land, this more relaxed design style lent itself to the lush terrain, rolling lawns and the surrounding natural splendor.
Construction by Sanford Custom Builders
Architecture by Jan Gleysteen Architects
See more New England Classics:
A Vintage Edgartown Restoration
A Lexington Home Reborn
A Concord New Construction
A Beautiful Brookline Re-do
Family Home by the Sea
A Colonial Reimagined
A Brookline Transformation
A Year-Round Coastal Estate