April 6, 2017 | Sandy Giardi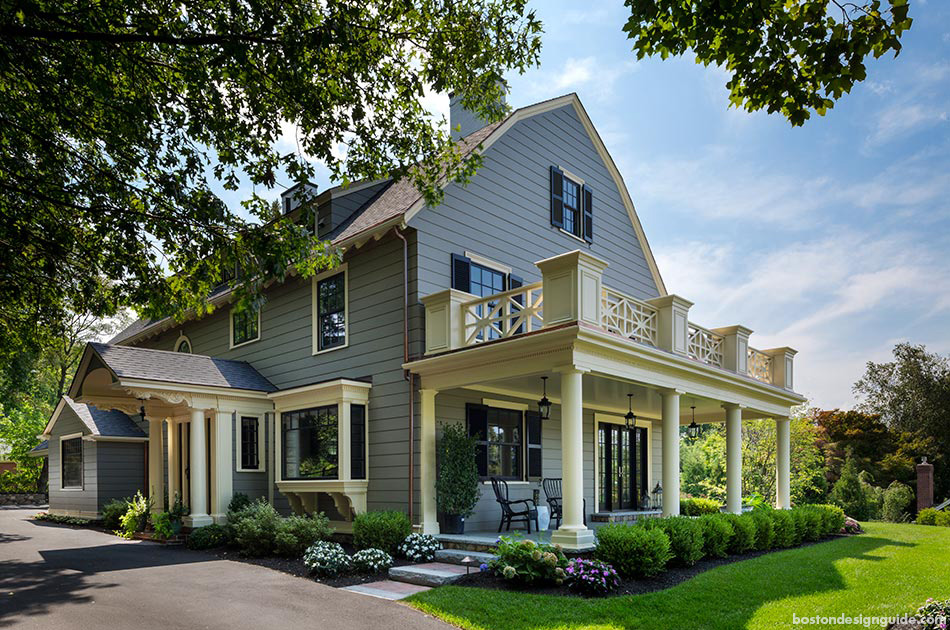 Where most viewed a nondescript structure hidden beneath a sheath of aluminum siding and overgrown foliage, Jon Wardwell of JW Construction saw promise and provenance. Wardwell, an expert on the restoration of turn-of-the-century homes, recognized the stellar but unrealized example of Dutch Colonial architecture. He had recently undertaken another historic preservation in Lexington for the same family line, and was well versed in the home's architectural possibilities and unique merits.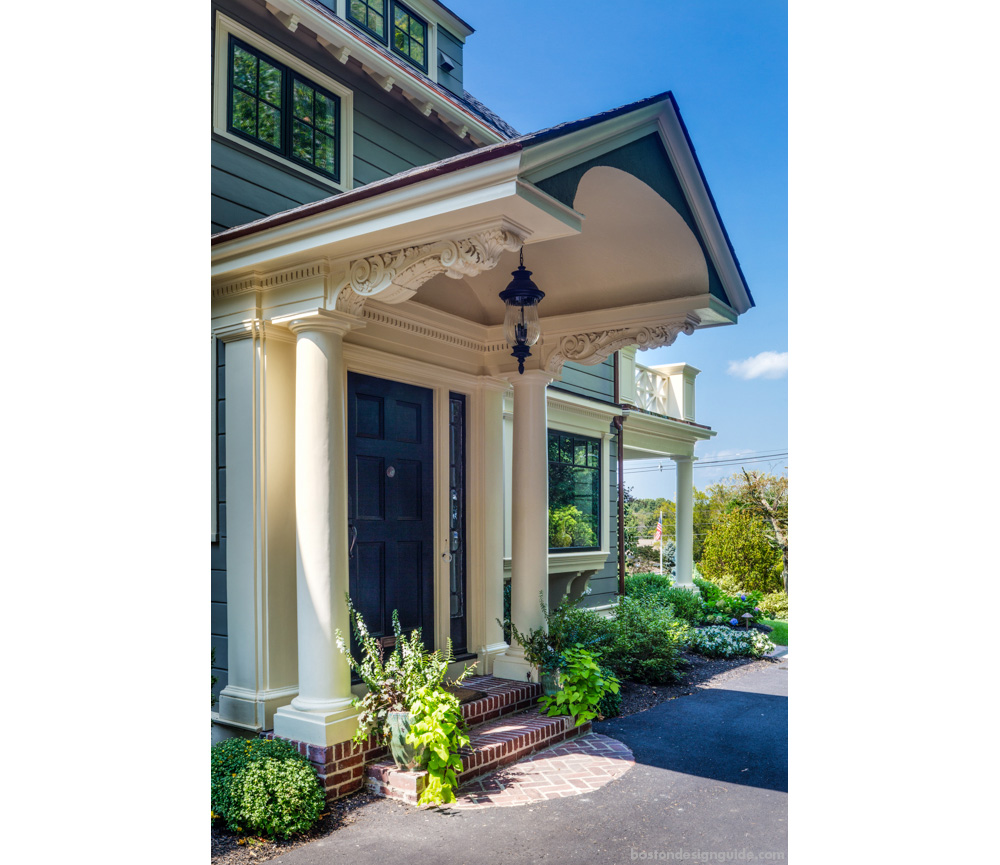 Together with Tom Catalano of Catalano Architects, the firm set out to make the residence great again (sorry!). On the east façade, an elegant main entrance, complete with a six-panel door flanked by leaded glass sidelights and elegant corbels overhead, was restored to historical accuracy. At the gambrel end, viewed from the street, an inviting single-story three-bay porch, punctuated by Roman Doric columns, was returned to glory. On the west side, a three-sided bay window with dentil molding resulted in a sun-splashed new bathroom within.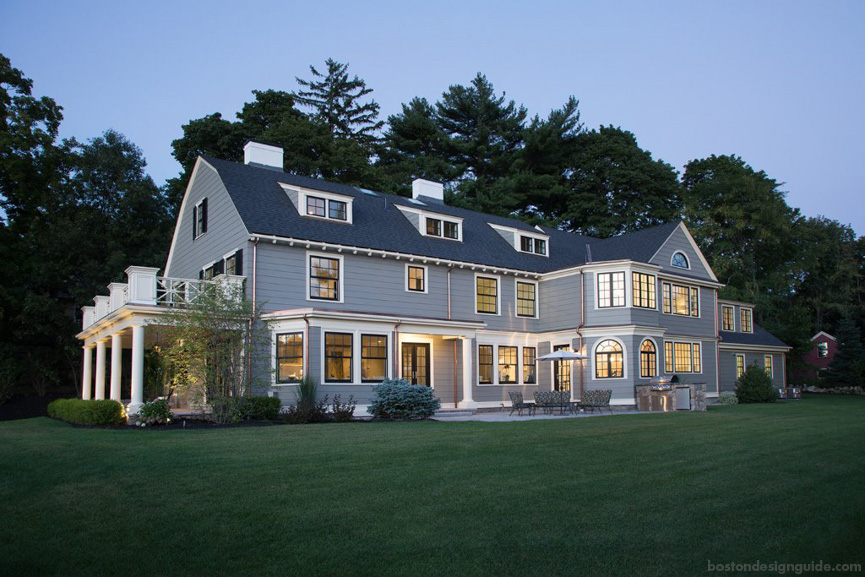 A master suite and three-car garage were added to the original property, along with a mudroom and a luminous expanded kitchen. The home also received updated baths, as well as new HVAC, plumbing and electrical systems, roofing and insulation.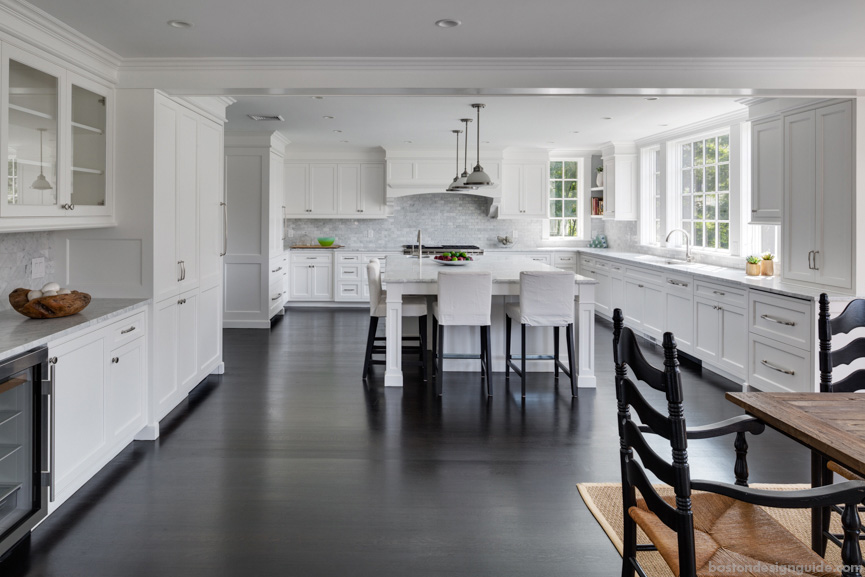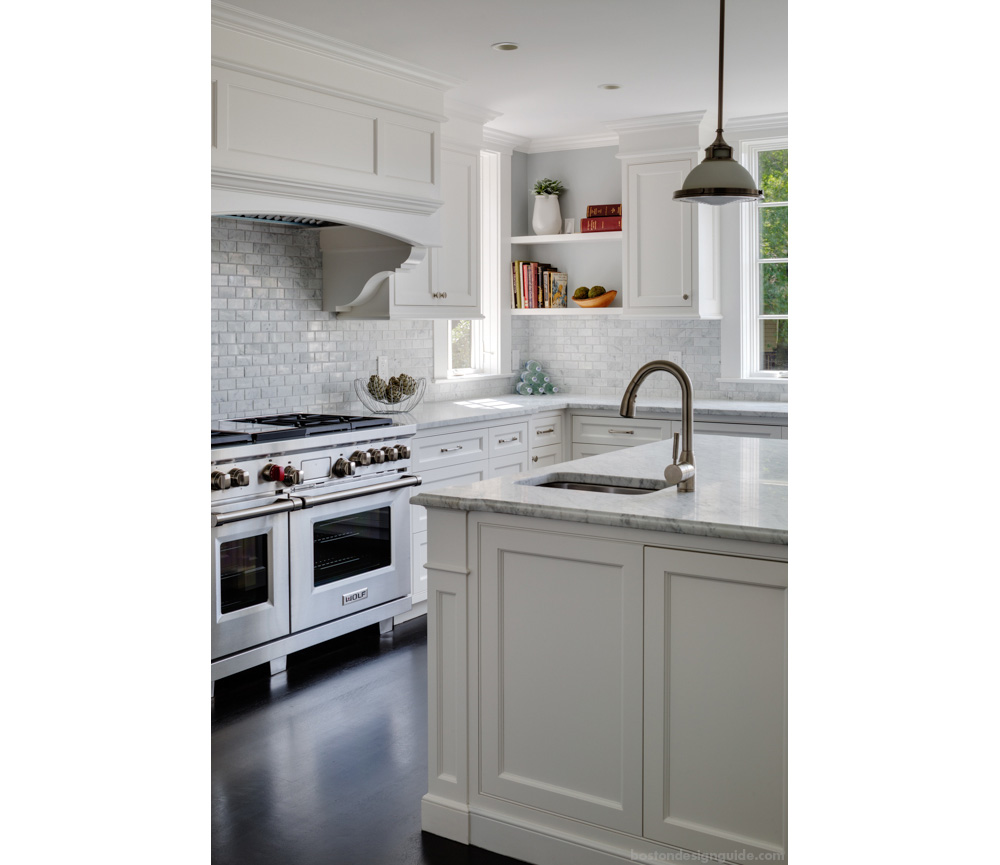 Throughout, JW Construction's woodworking experts flawlessly rehabbed the period details—crown moldings, and door and window casings—and restored three wood-burning fireplaces and the existing staircase, handrails and balusters. Authenticity led the charge; in the event that elements were damaged and unable to be revived, they were replicated.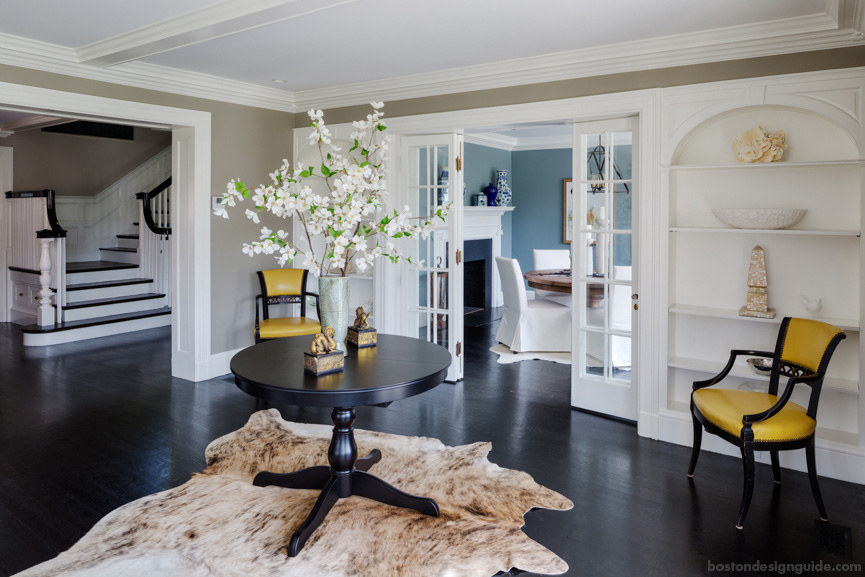 Even the basement level was given a new lease on life. The walk-in vault and safe were repurposed to create a wine cellar for the resident oenophiles. JW Construction wire-brushed and repointed the original brick; which, together with the rich, oaky woods make for a convivial den.
Suddenly, you can't take your eyes off the home that initially didn't prompt a second glance.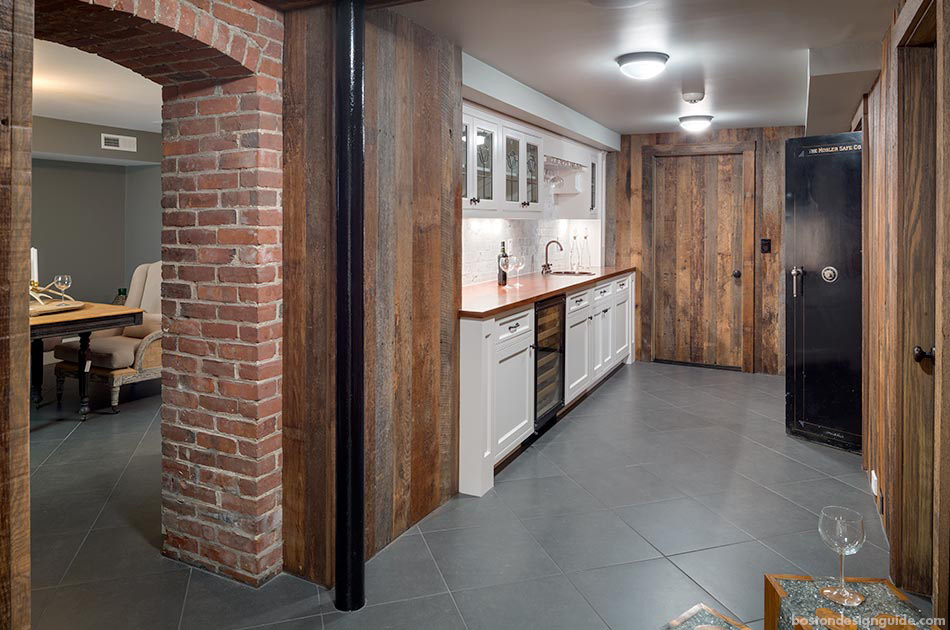 JW Construction
Architecture by Catalano Architects, Inc.
Photography by Greg Premru
See more New England Classics:
A Vintage Edgartown Restoration
A Concord New Construction
A Beautiful Brookline Re-do
Family Home by the Sea
A Weston Home with Natural Beauty
A Colonial Reimagined
A Brookline Transformation
A Year-Round Coastal Estate