April 7, 2017 | Sandy Giardi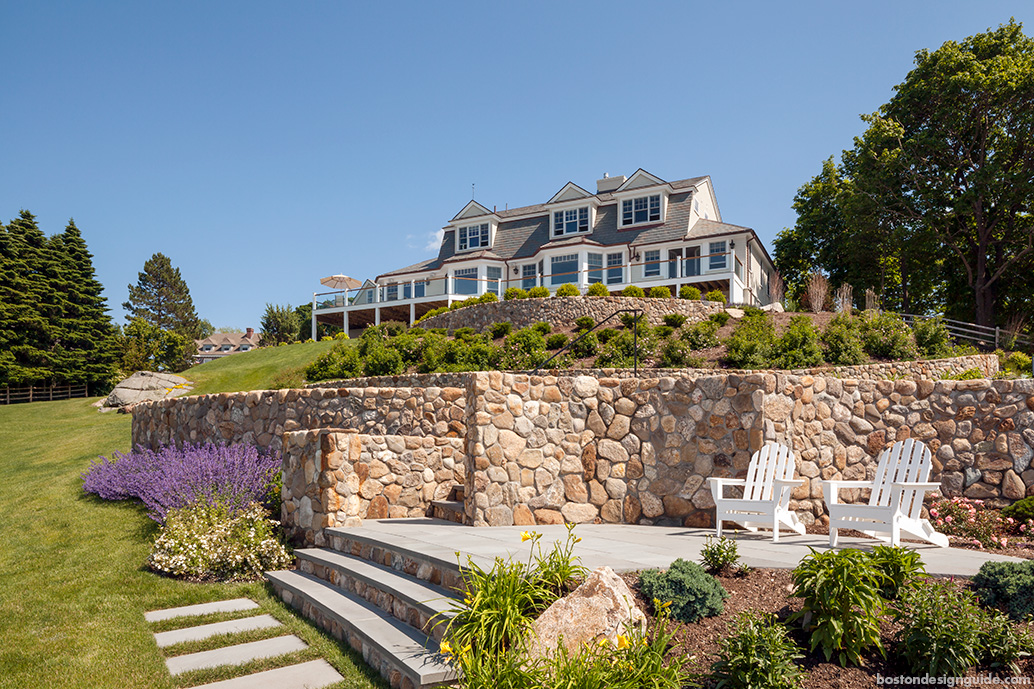 There's something about a home on the water that creates both a gravitational and generational pull. Seaside homes, when done well, take on an heirloom quality. They become a destination for family gatherings and, more often than not, the backdrop for memories made.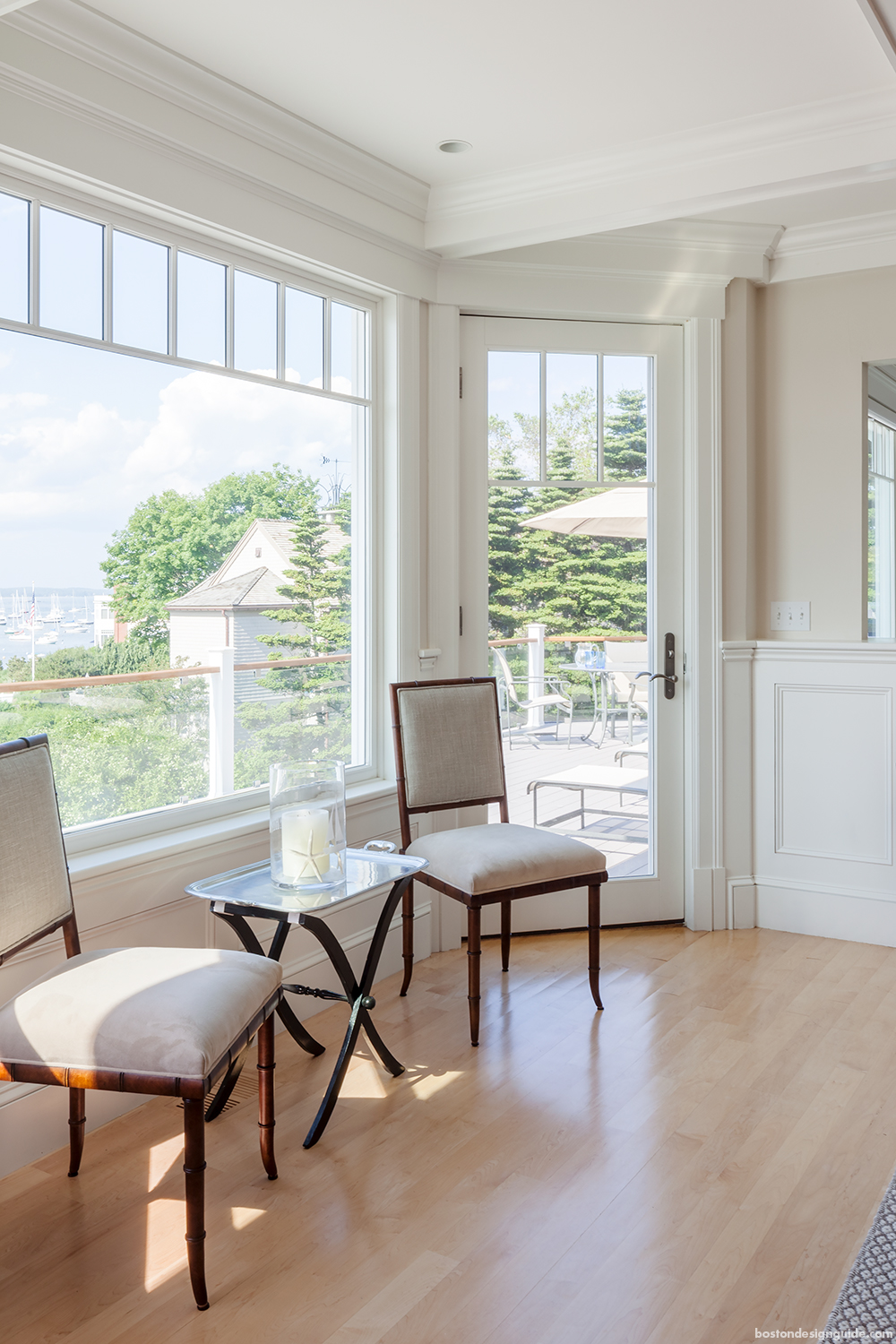 Groom Construction created just such a home overlooking Marblehead Harbor. Working in concert with the architect and designers, the general contractor gave a whitewashed one-story home a dramatic gut renovation and a second-story addition that basks in its views and a steady parade of boats.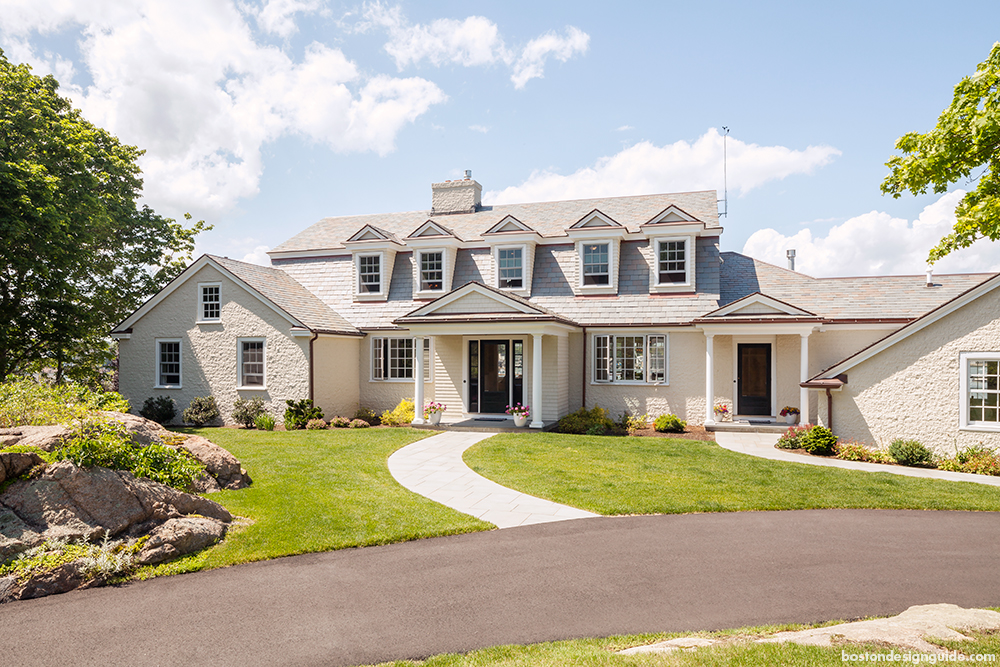 Groom elevated this property from a literal and figurative standpoint. On the first floor, the kitchen, dining room and adjacent living and family rooms stream from one to the next in an open-concept floor plan. Banks of window panels along the perimeter of the deck reveal a private dock and harbor, inviting the coastal panoramas into the home's environs and giving it a refreshing, airy feel.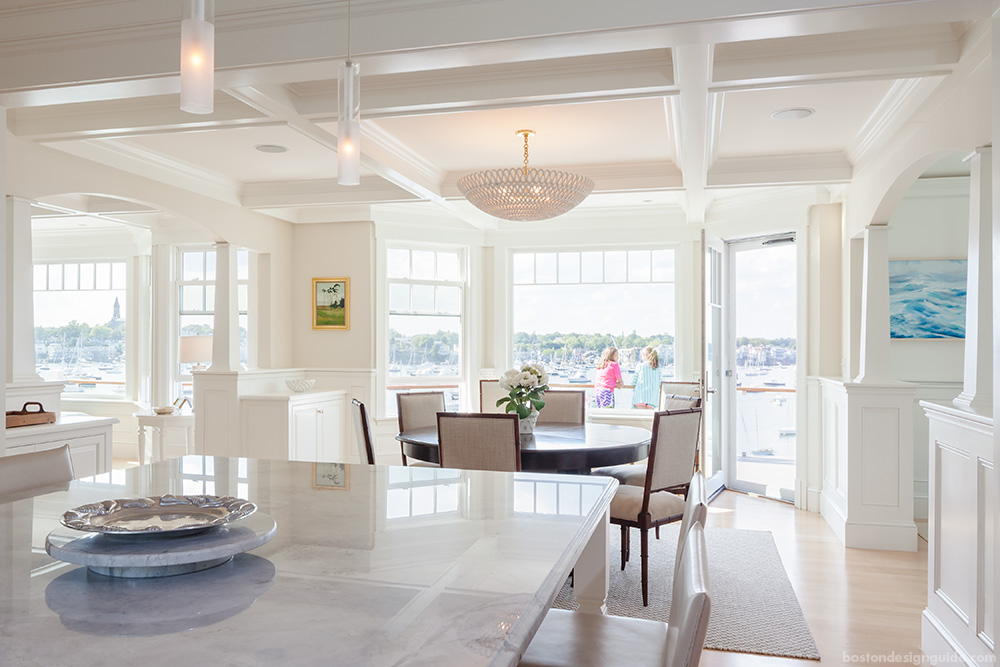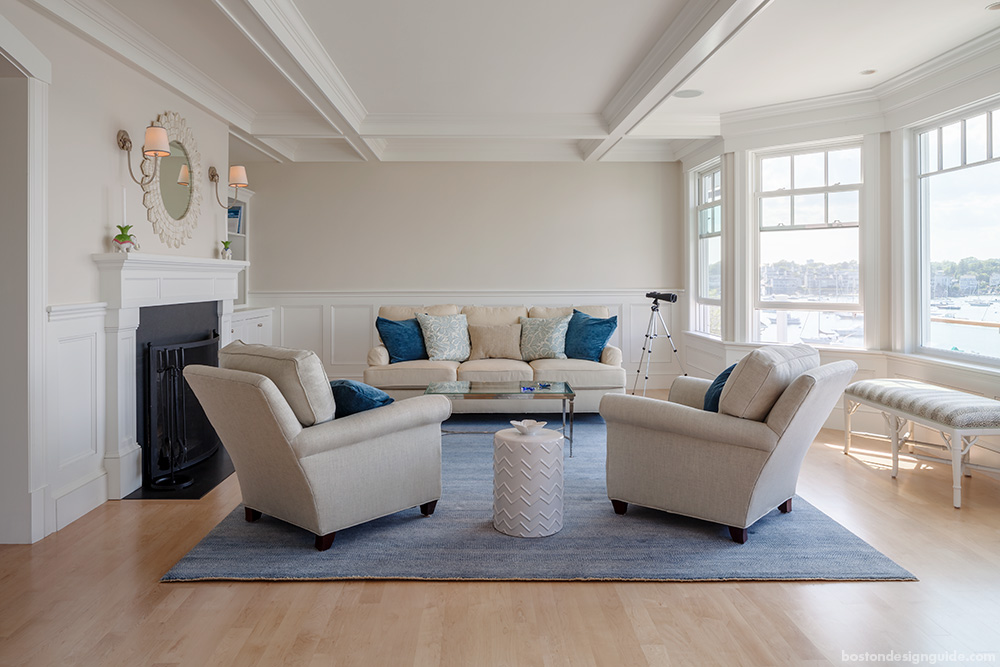 Crisp white hues pervade the first floor, with the occasional counterpoint of shades of ocean blue or dune. This chic palette has a soothing quality and directs the eye to the home's traditional architectural details, classical moldings and coffered ceilings.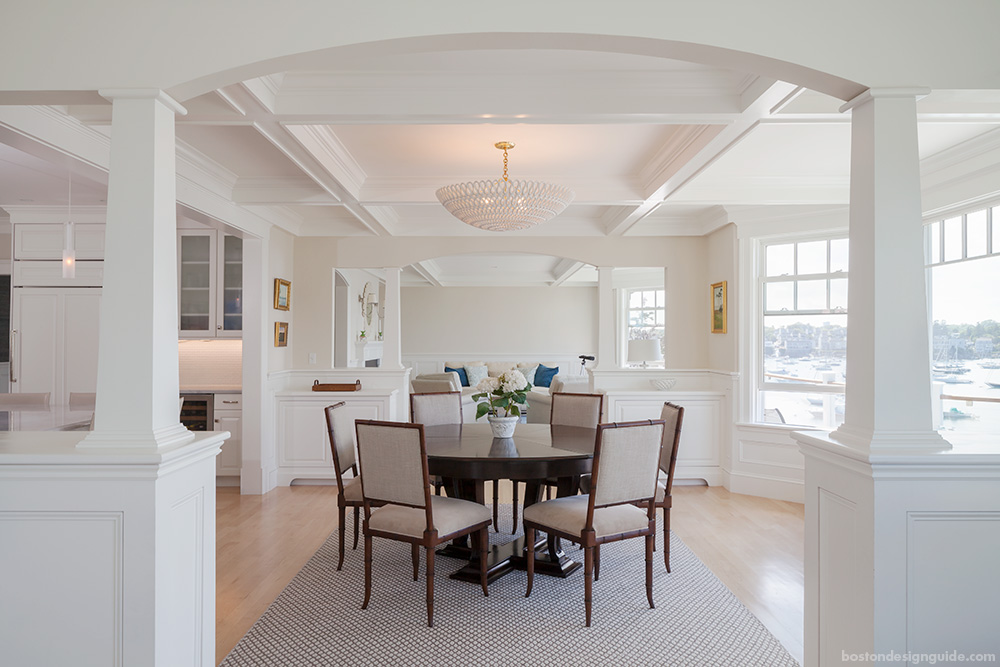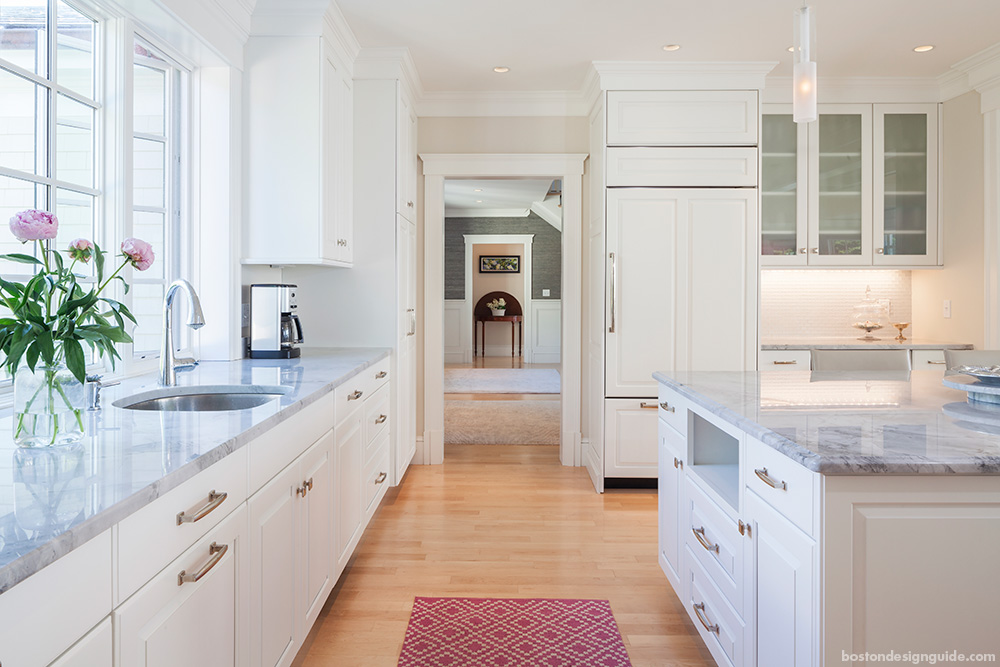 Upstairs, the children were allowed to tap the rainbow, selecting the colors of their choice for their own bedrooms. The parents fared just as well, however, receiving an elegant master suite with a marble bath, a walk-in closet and a large office space, where the kids complete their homework.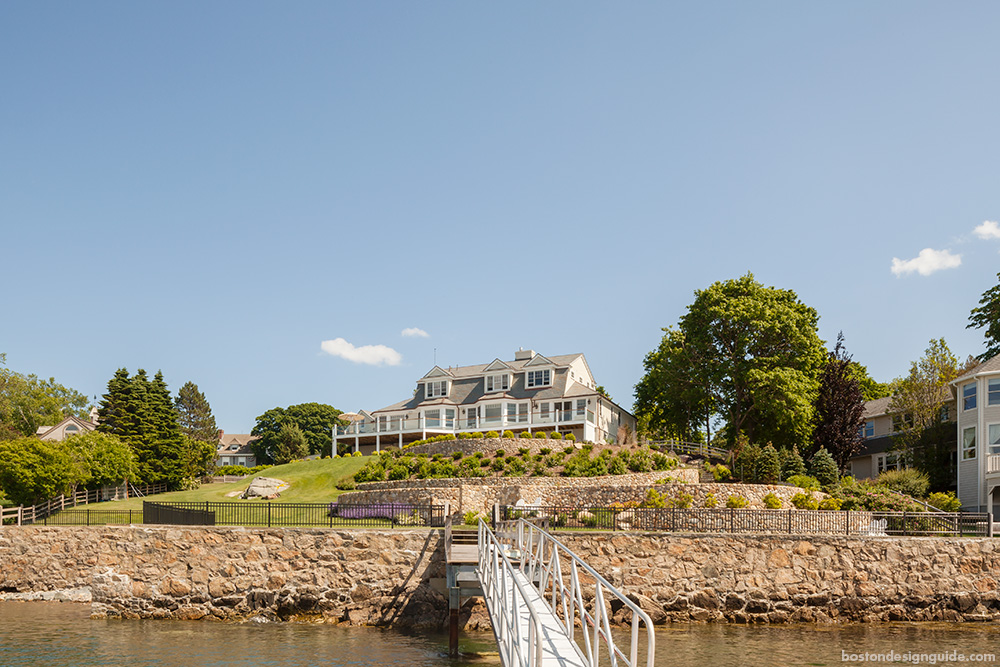 The ground floor, which spills out to a grassy, sprawling yard that descends to the water, rounds out the family-minded homestead. This lower level features a guest suite, family room and exercise room that opens up to a seaside fieldstone patio—which just may be the favorite room of the house.
Custom built by Groom Construction
See more New England Classics:
A Vintage Edgartown Restoration
A Lexington Home Reborn
A Concord New Construction
A Beautiful Brookline Re-do
A Weston Home with Natural Beauty
A Colonial Reimagined
A Brookline Transformation
A Year-Round Coastal Estate