April 6, 2017 | Sandy Giardi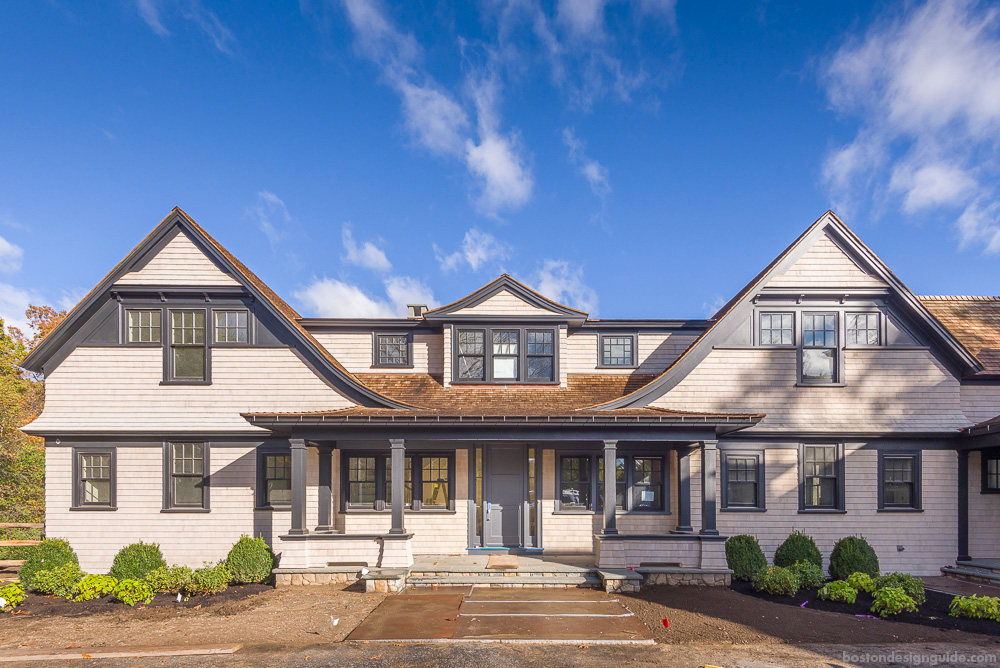 Merz Construction's recent new build, designed by Dewing Schmid Kearns, is the reason we take Sunday drives. The refined Shingle Style is a vision in craftsmanship and a seamless fit on its picturesque grounds in Concord. By design, the home looks to be born of its idyllic terrain. The roof and eave line were deliberately set low to the ground by the architects to integrate—and ingratiate—the home with its site. The gable ends of the attached garage also lend an "of-the-grounds" connection, by virtue of their fieldstone veneer and granite lintels.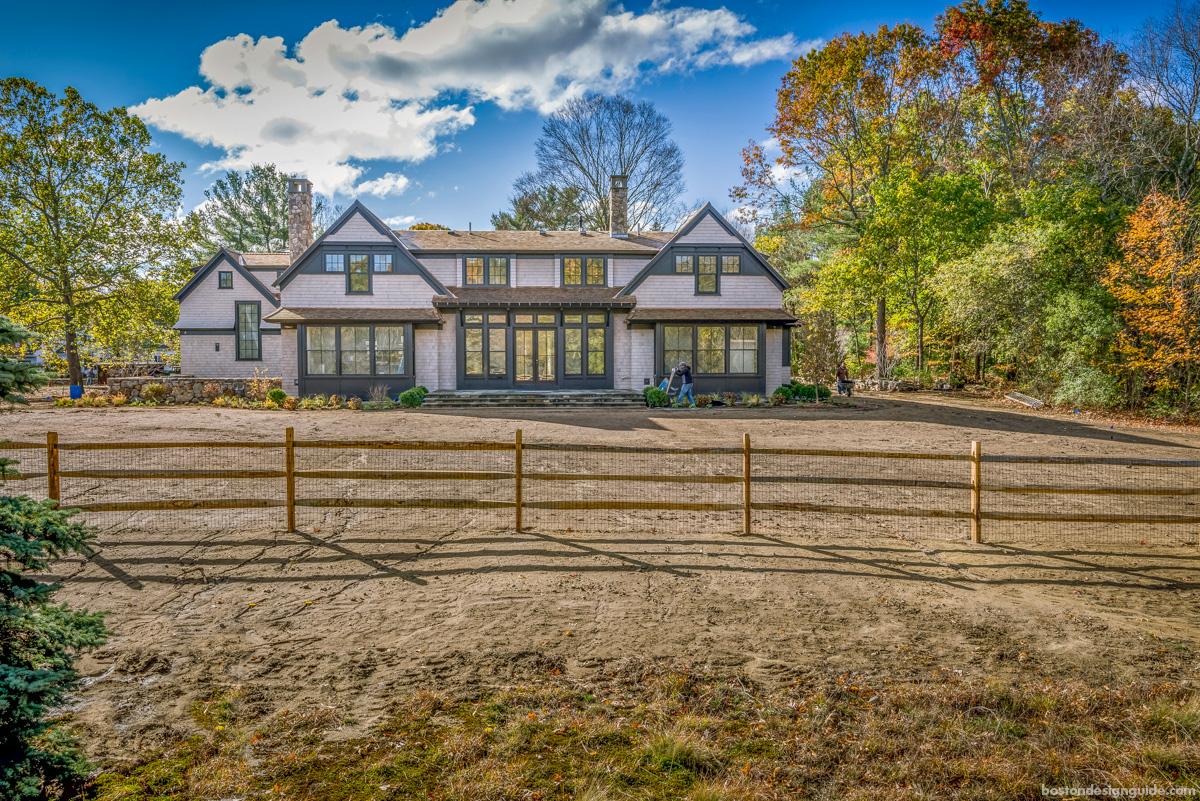 While the project is too new for a tour of the interiors just yet—we couldn't wait to highlight this structural standout. The powers that be at Merz Construction don't imagine that Shingle-Style homes will ever fall out of favor here in New England. The architectural style is uniquely all-American, as well as extremely versatile. "It often borrows from other architectural styles," explains the company, "uniting the varied elements under a cladding of wood shingles."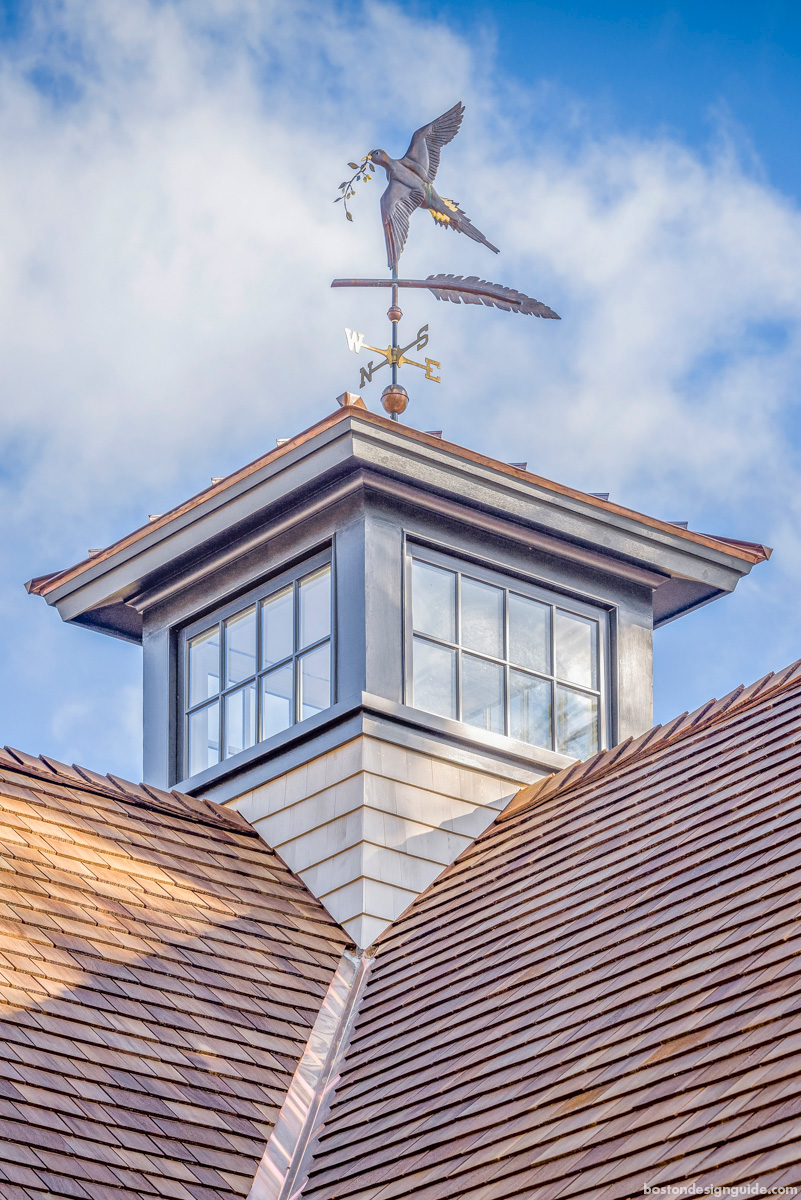 This particular home is a "modern-day interpretation of the Shingle Style home," offers Merz Construction. The first floor is defined by large, unified living spaces, and an open-concept design detailed with coffered ceilings, curved rafters and custom millwork that coalesce to form a timeless look within.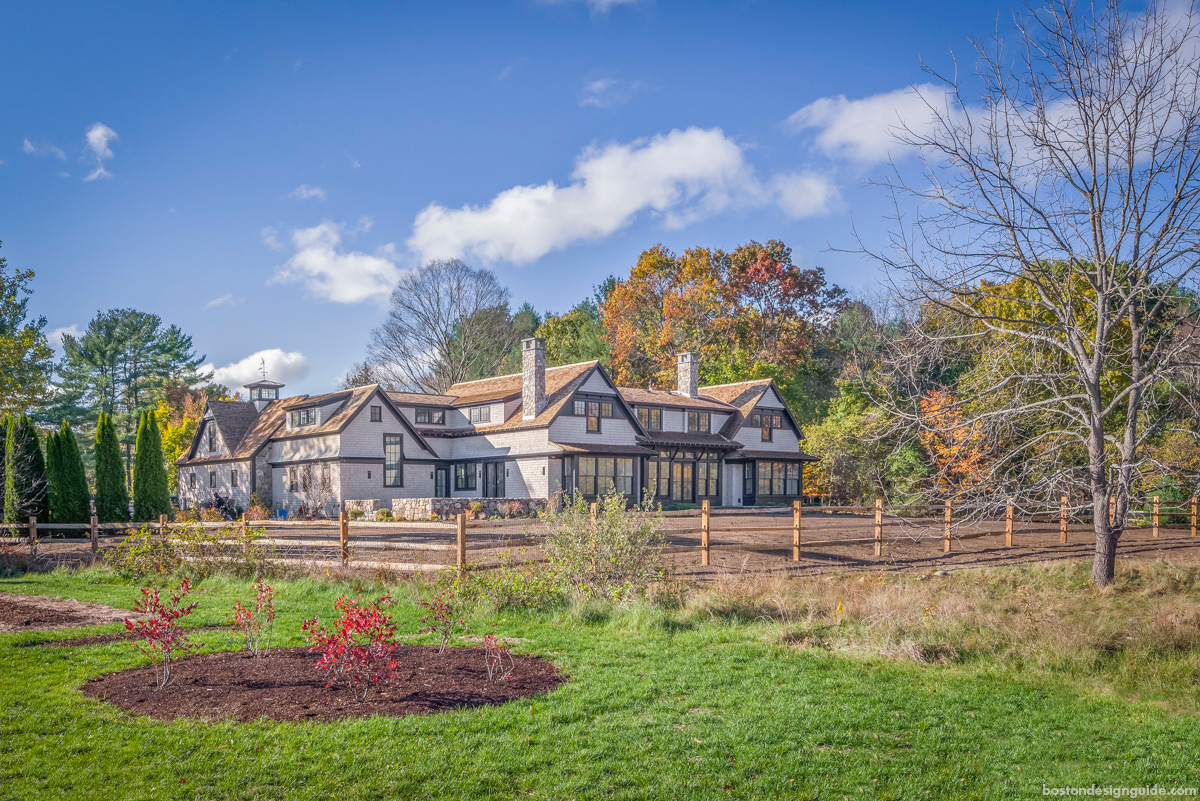 A large bluestone terrace spills out from the rear of the home, further anchoring the home to its environs and allowing the homeowners to bask in the beauty of their setting. The patio is perfect for outdoor dining and is just one of many design elements that secure the lasting appeal of this home to future generations. 
Construction by Merz Construction
Architecture by Dewing Schmid Kearns
See more New England Classics:
A Vintage Edgartown Restoration
A Lexington Home Reborn
A Beautiful Brookline Re-do
Family Home by the Sea
A Weston Home with Natural Beauty
A Colonial Reimagined
A Brookline Transformation
A Year-Round Coastal Estate