April 11, 2017 | Sandy Giardi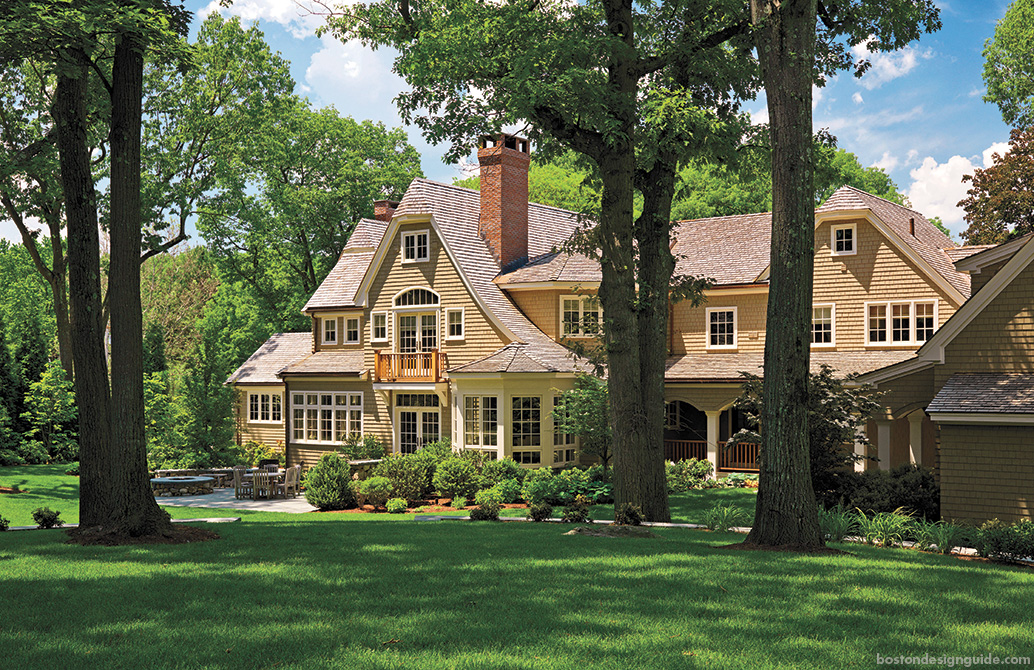 Constructed by Kistler & Knapp Builders and designed by Battle Associates Architects, this stunning Shingle Style home in Wellesley is 10 years old, but it looks as if it could have been completed yesterday. That, of course, is exactly the point of timeless architecture; its design is as alluring today as it will be tomorrow.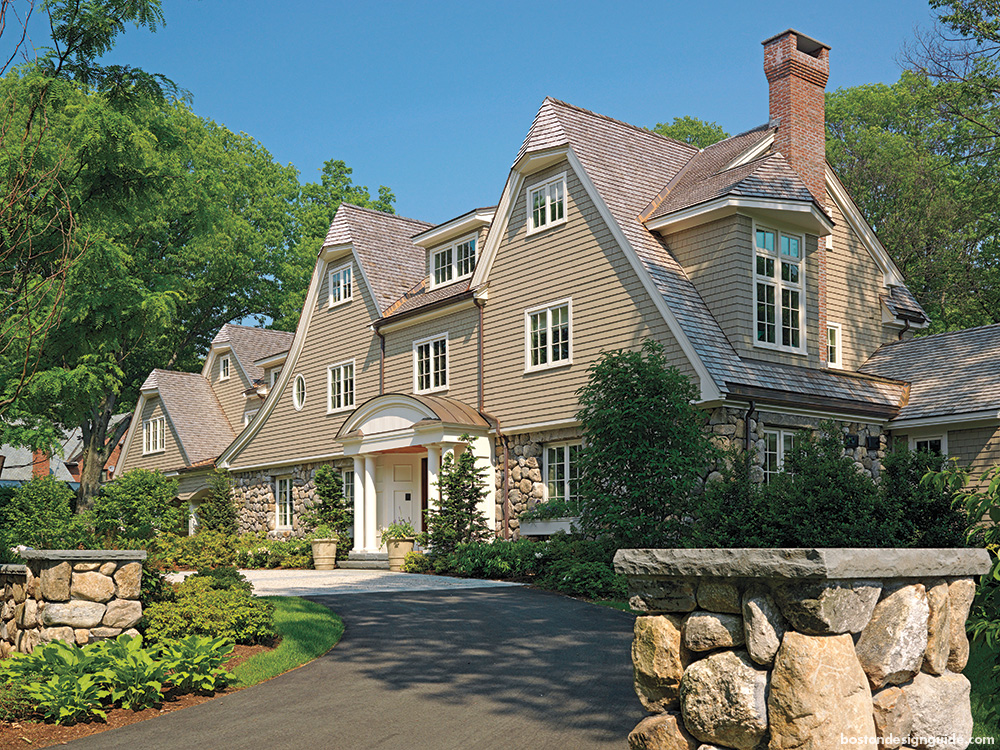 This particular home actually extends back beyond 10 years, and was a standard early 1900s Colonial in its past life. The homeowners "wanted to preserve some of what was there," explains Doug Stevenson, president of Kistler & Knapp Builders; they didn't want a full teardown. In part to preserve the scale of the home in the scenic neighborhood, the construction team saved much of the front façade but added two large gables on either side. A Shingle Style was born.
Kistler & Knapp also kept the interior entry stair "and then everything else was built on and around that," says Stevenson. While the exterior exudes a traditional style, the interior was crafted for more modern-day living, with bigger, open spaces that are harmonious and interconnected. The dual-sided stone fireplace, shown above, illustrates the design philosophy well; the peek-through wall and hearth give the family room a kinship with the kitchen, as well as a partition.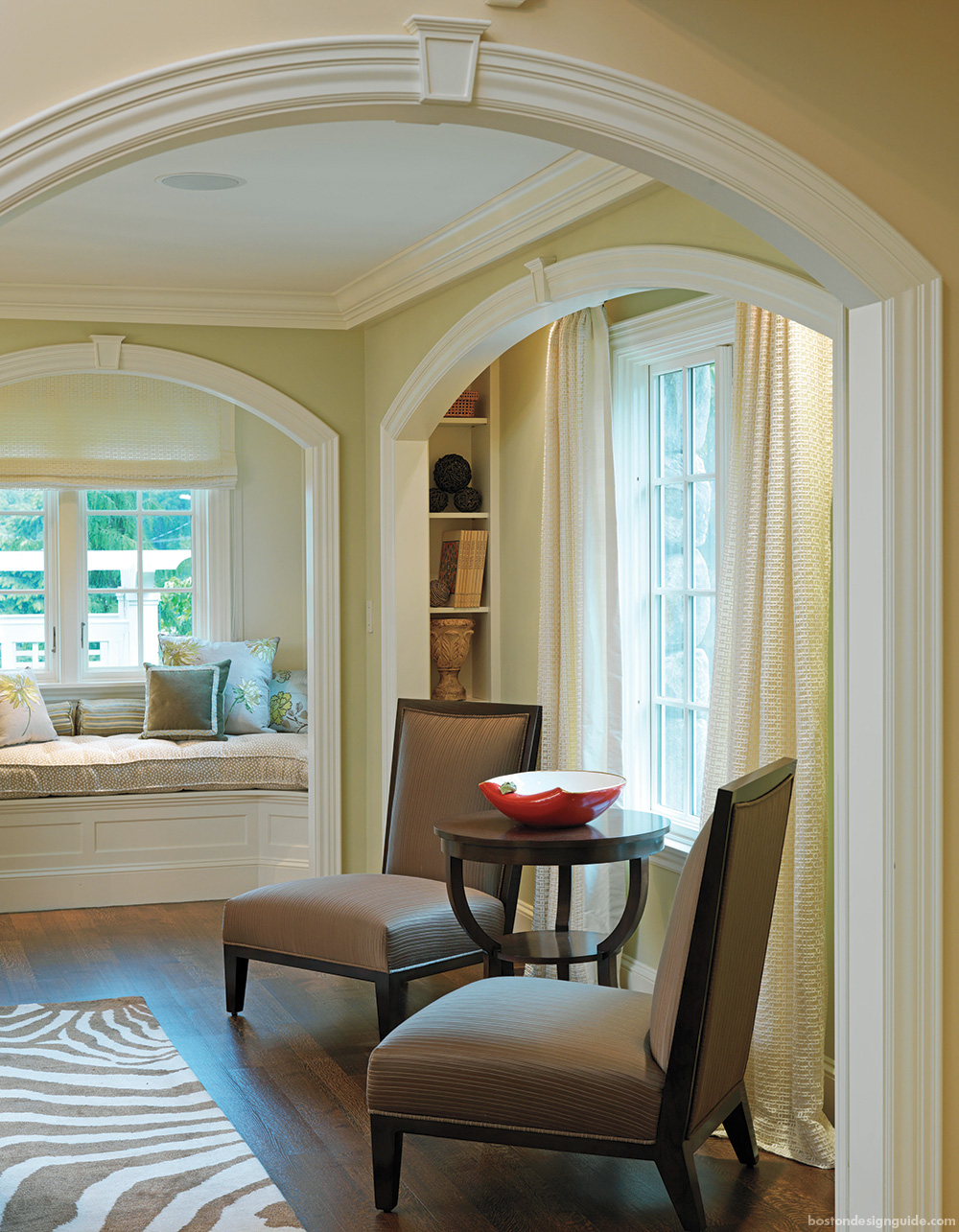 While open and current, the all-new millwork is also a nod to the past. The architect called for archways at openings and windows throughout the home, bringing grace as well as a hint of ceremony to how the layout unfolds.
The charm of each room is found in the details. Coffered ceilings warm the family room, a circular window and curved bench add character to a sun-splashed reading niche, and mahogany paneling—courtesy of cabinetmaker Herrick & White—enriches the door, walls and counter of the first-floor powder room for an old-world allure.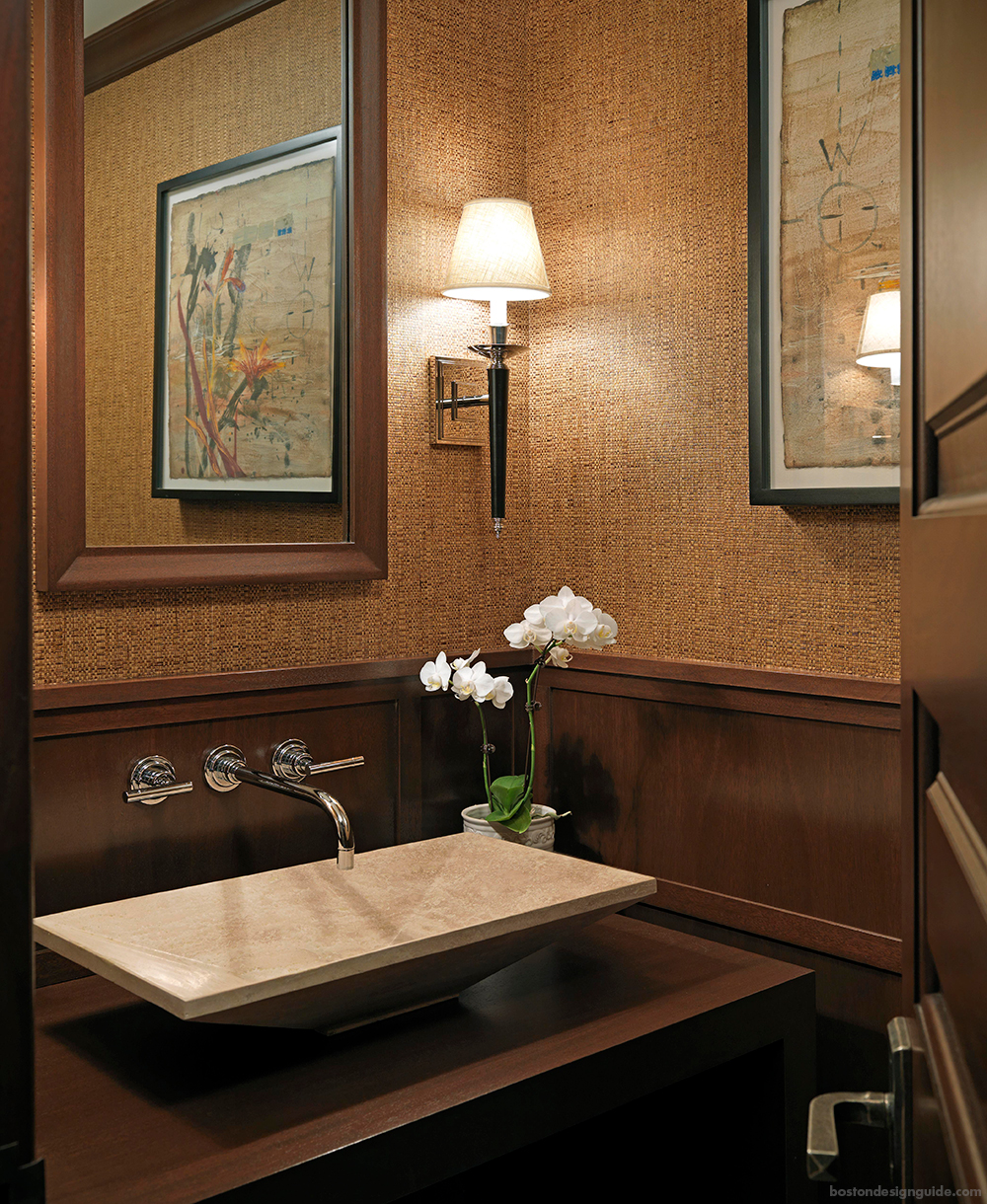 woodwork by Herrick & White, Ltd.
Various elevations in the living spaces also create interest. The large dining room—a must for the family with four kids—was given stage presence by virtue of its higher level, while the "sunken" family room was constructed at the exterior grade to be flush with the patio, bucolic grounds and outdoor living amenities.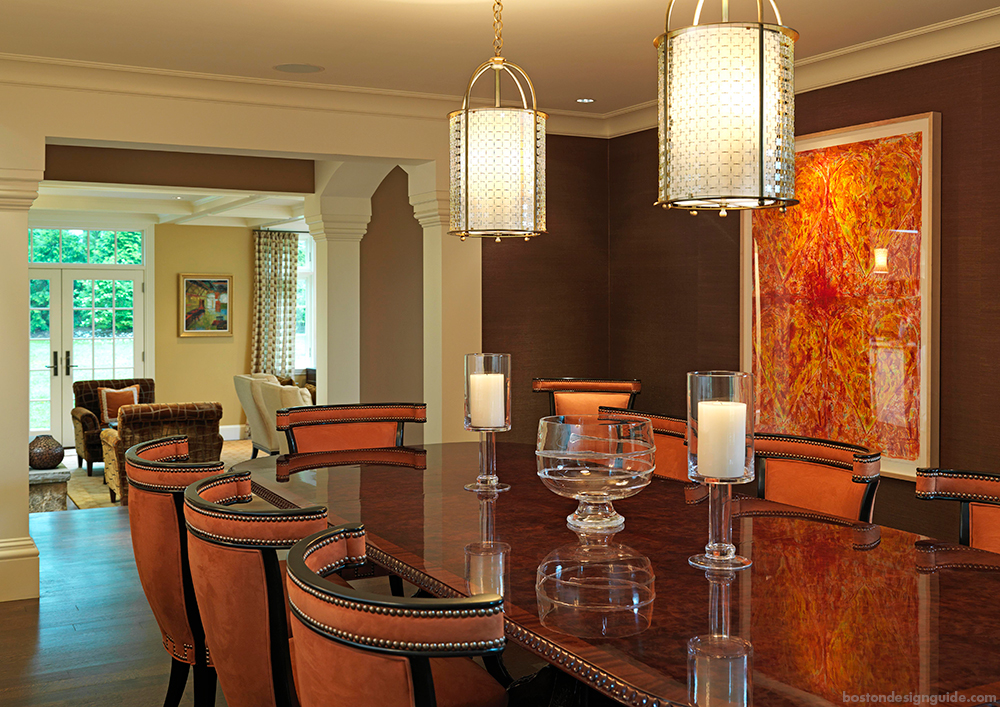 It's the sum of the parts of this inspired home that is truly a tour de force. The hope is that "decades or even centuries from now, we'll still say, 'Wow, this is a nice place,'" muses Stevenson. We think he can bank on that.
Construction by Kistler & Knapp Builders, Inc.
Architecture by Battle Associates Architects
See more New England Classics:
A Vintage Edgartown Restoration
A Lexington Home Reborn
A Concord New Construction
A Beautiful Brookline Re-do
Family Home by the Sea
A Weston Home with Natural Beauty
A Brookline Transformation
A Year-Round Coastal Estate