April 6, 2017 | Sandy Giardi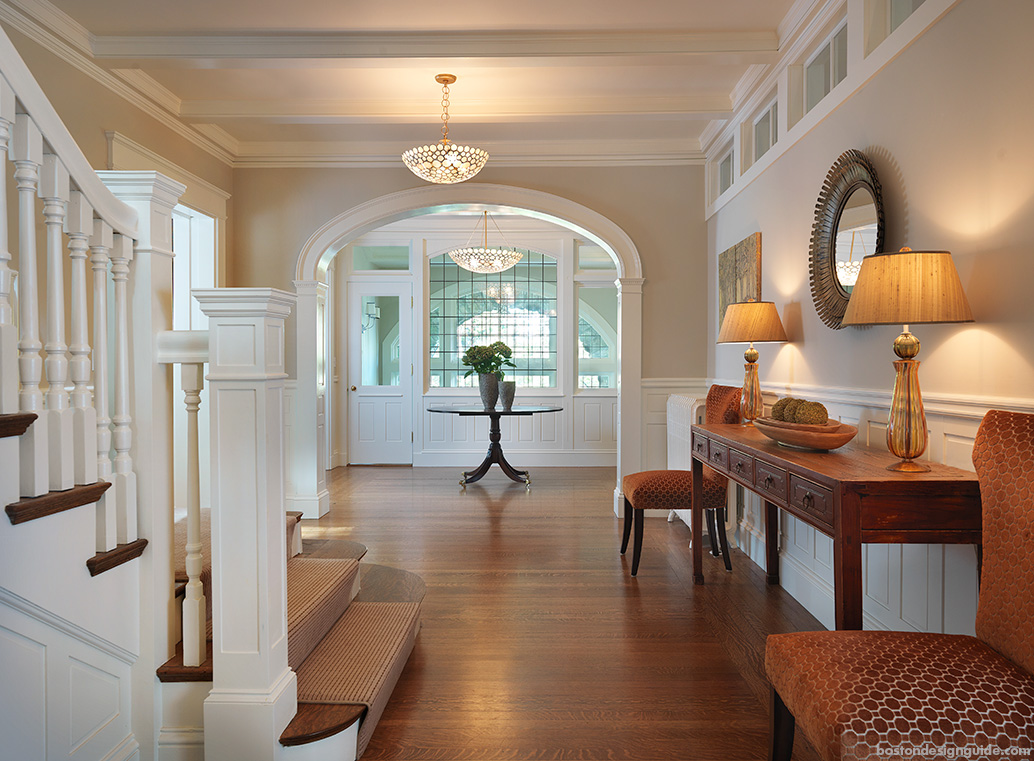 S + H Construction and architect Charles Myer + Partners gave a gracious Queen Ann-style Victorian in Brookline the best of both worlds: a fresh, contemporary aesthetic and all of the charm of the original 1880s-1890s home. The initial residence was "a beautifully built house," says principal Doug Hanna, and it was important that the top-to-bottom renovation carried on that tradition.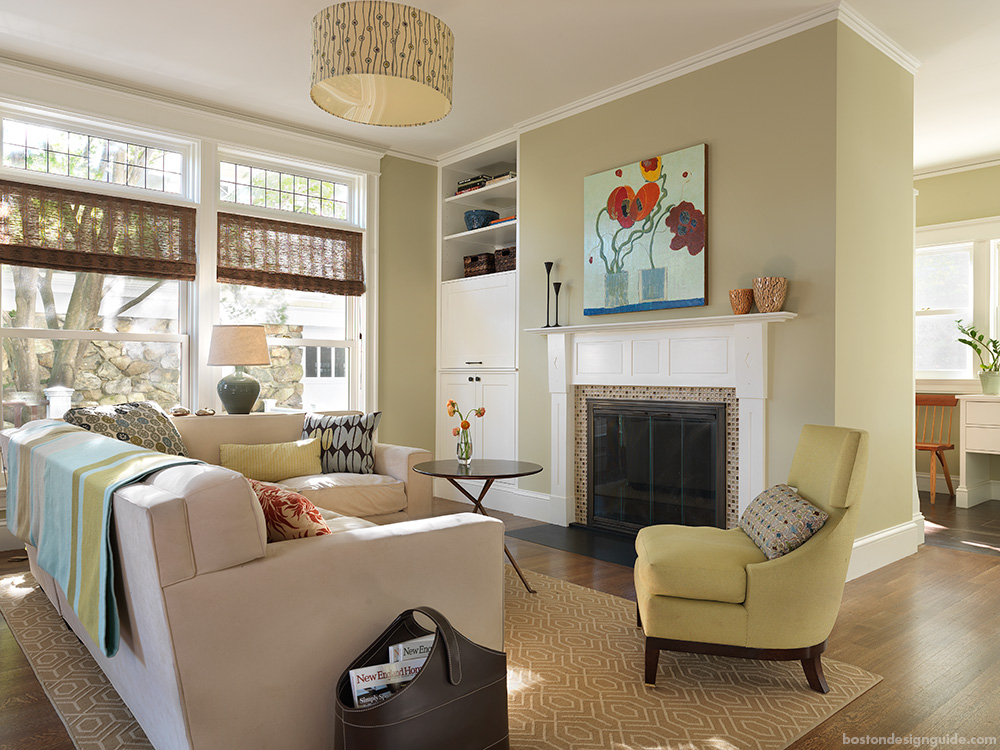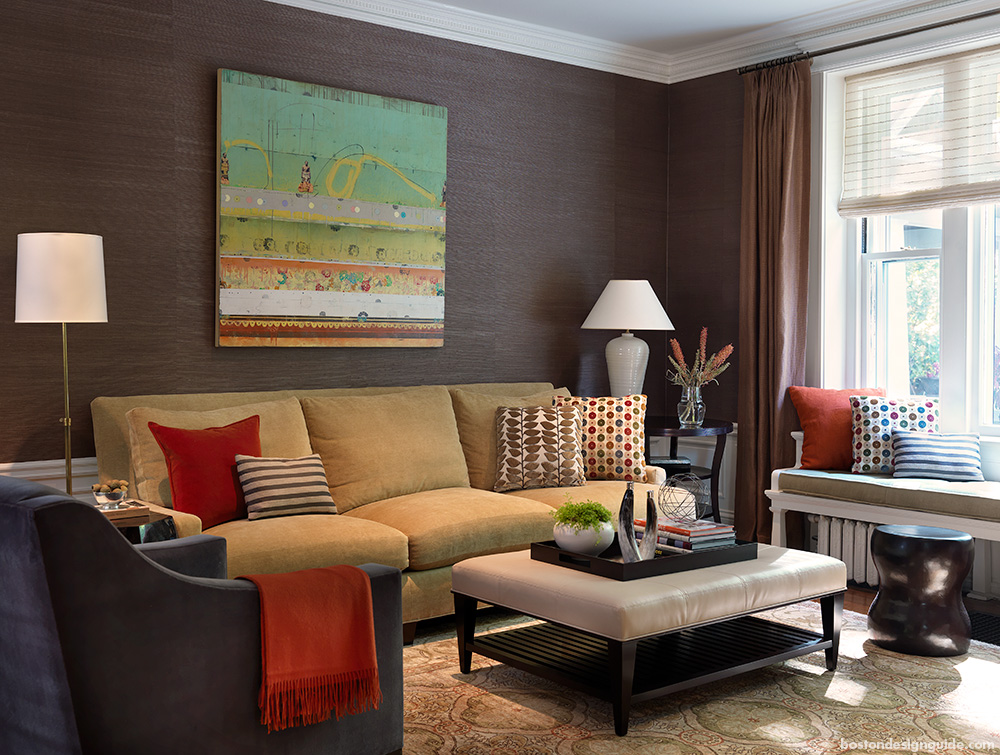 While not a "gut" per se, this home was treated to a significant overhaul, replete with structural reconfigurations, a new entry cast in Roxbury puddingstone sourced to match that of the original foundation quarried nearby, a new back porch distinguished by a "triangular leaded glass gable 'skylight'" and a redesign for the driveway and retaining wall to enhance the approach and leverage its vantage on a verdant knoll.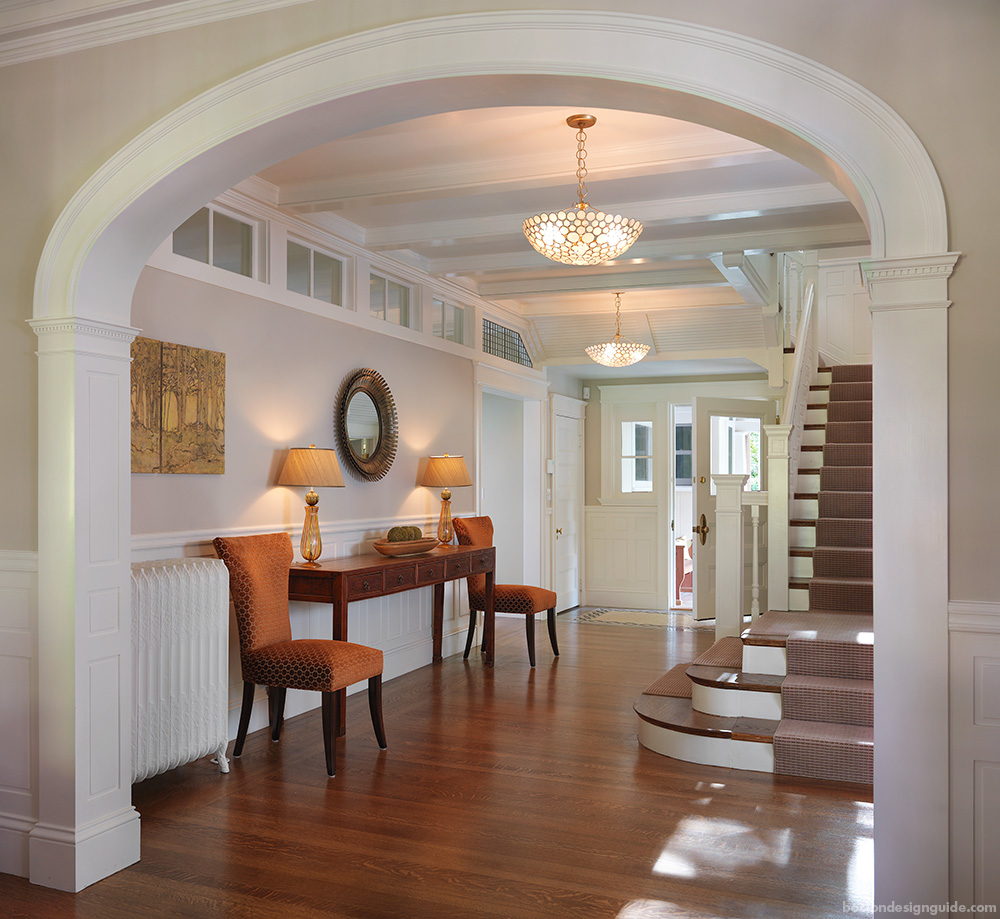 The layout modifications were conceived to open up the existing living spaces and usher in more natural light. Windows echoing the style of those original to the home were added to key areas throughout, including a dormer above the stair that bathes an elegant new staircase in sunshine. The landings of the second and third floor were also reimagined to better serve the format and make the well-traveled walkways more pleasing and congruous for the homeowners.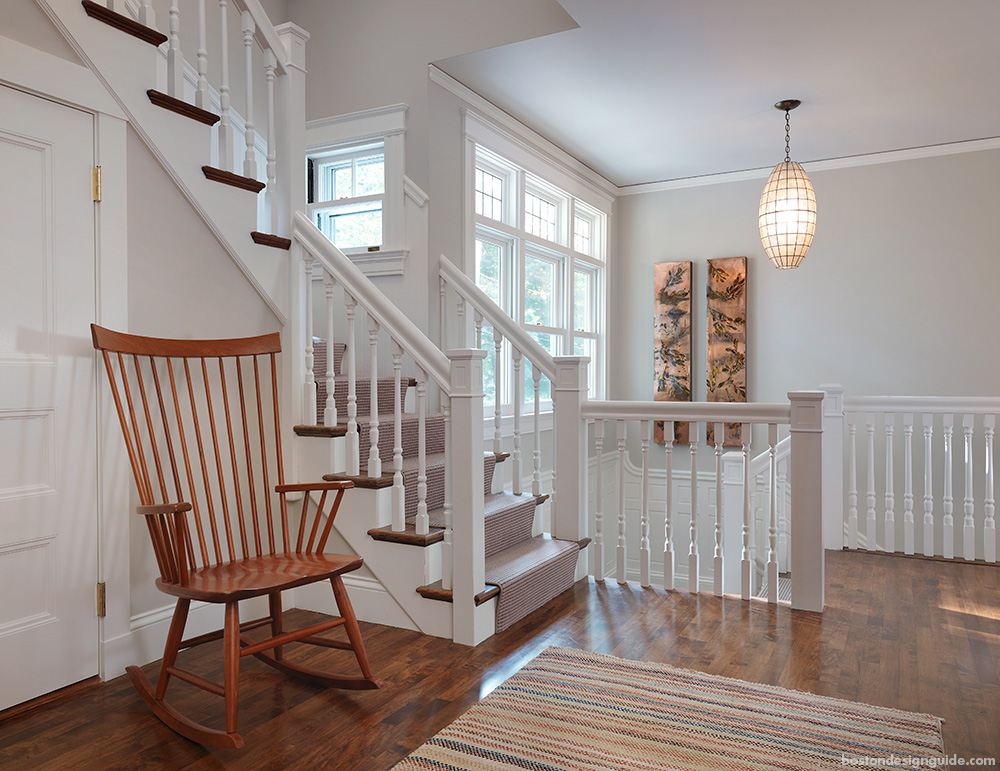 Throughout the stair hall, the wainscoting and moldings were preserved when possible, explains Hanna, and any new trim carefully matched to what had existed, custom cut and installed.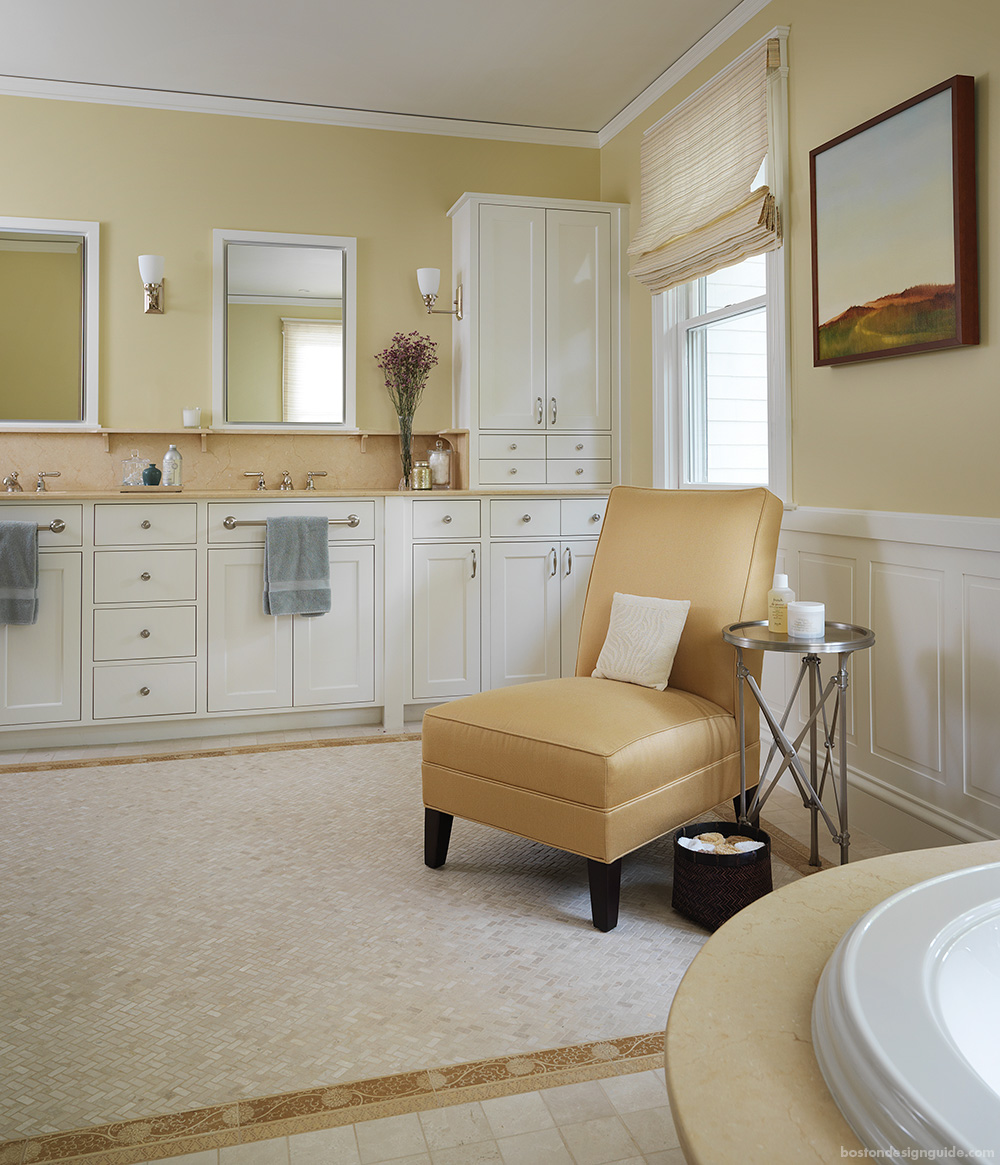 Bathrooms, too, were remodeled throughout, and treated to updated new tiles and fixtures. Upstairs, S + H took down a wall to give one bedroom its own pristine private bath.
A spacious, all-new kitchen traded places with the former dining room, again removing a wall to connect the space with the sitting room and living room areas. This design plan makes good use of the original home's bump-out with its curving bay windows, creating a bright and cozy eating nook tucked within the side of the room.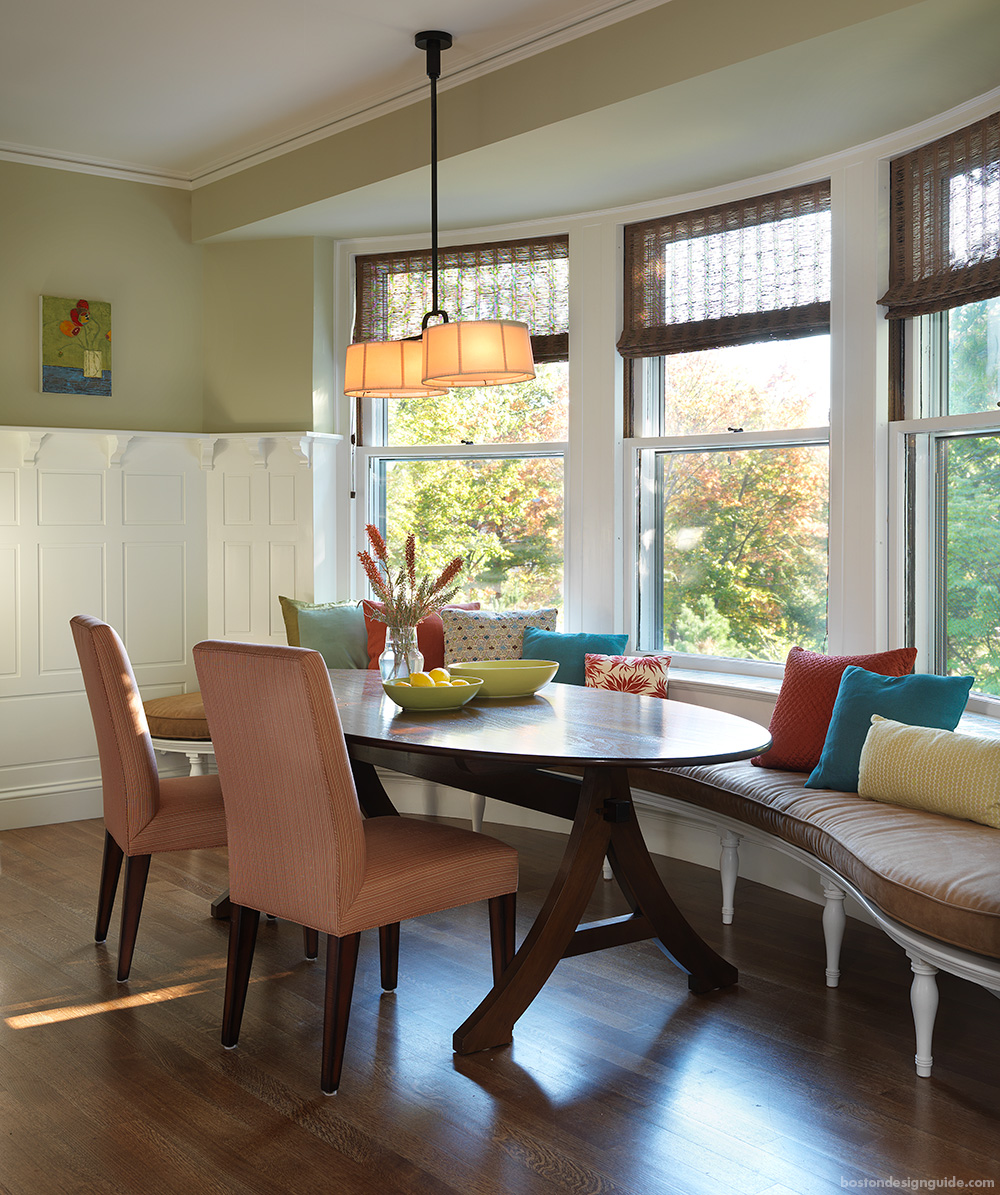 A refreshed dining room now inhabits what was a first-floor sitting parlor, creating an exquisite space well suited to gathering. Though the fireplace has long occupied the residence, it crackles in its opulent new setting next to custom millwork and rich furnishings.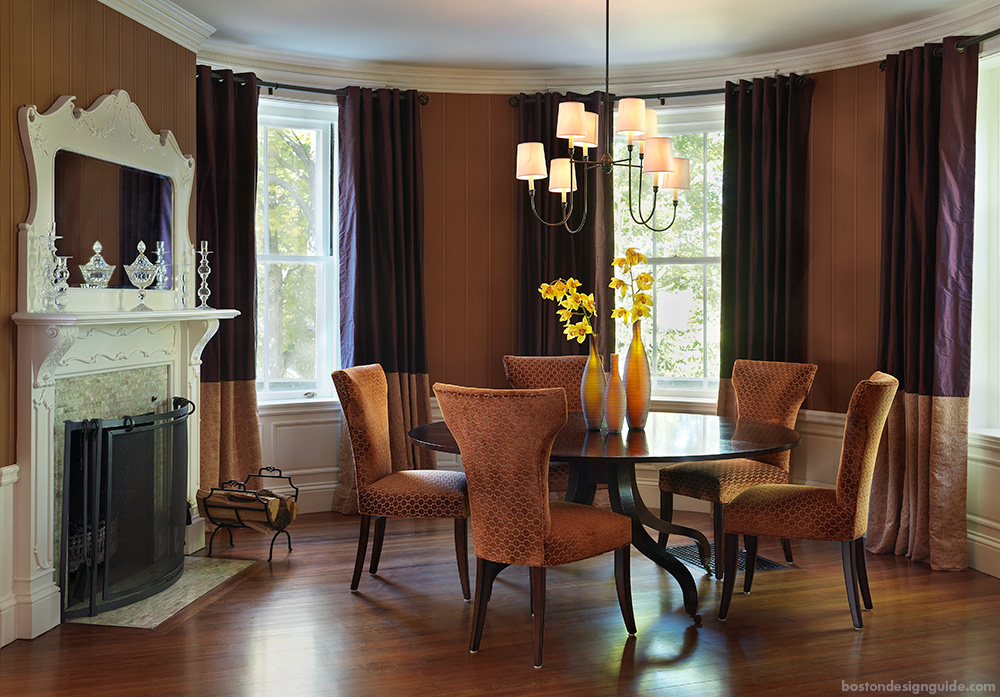 The library also shows a deep regard for period details. S + H stripped and refinished all of the woodwork, including the large built-in cabinets, and casings. The "architect and designer had great vision for bringing the home into modern times but trying to honor the original design," says Hanna. To us, this particular space illustrates his point beautifully.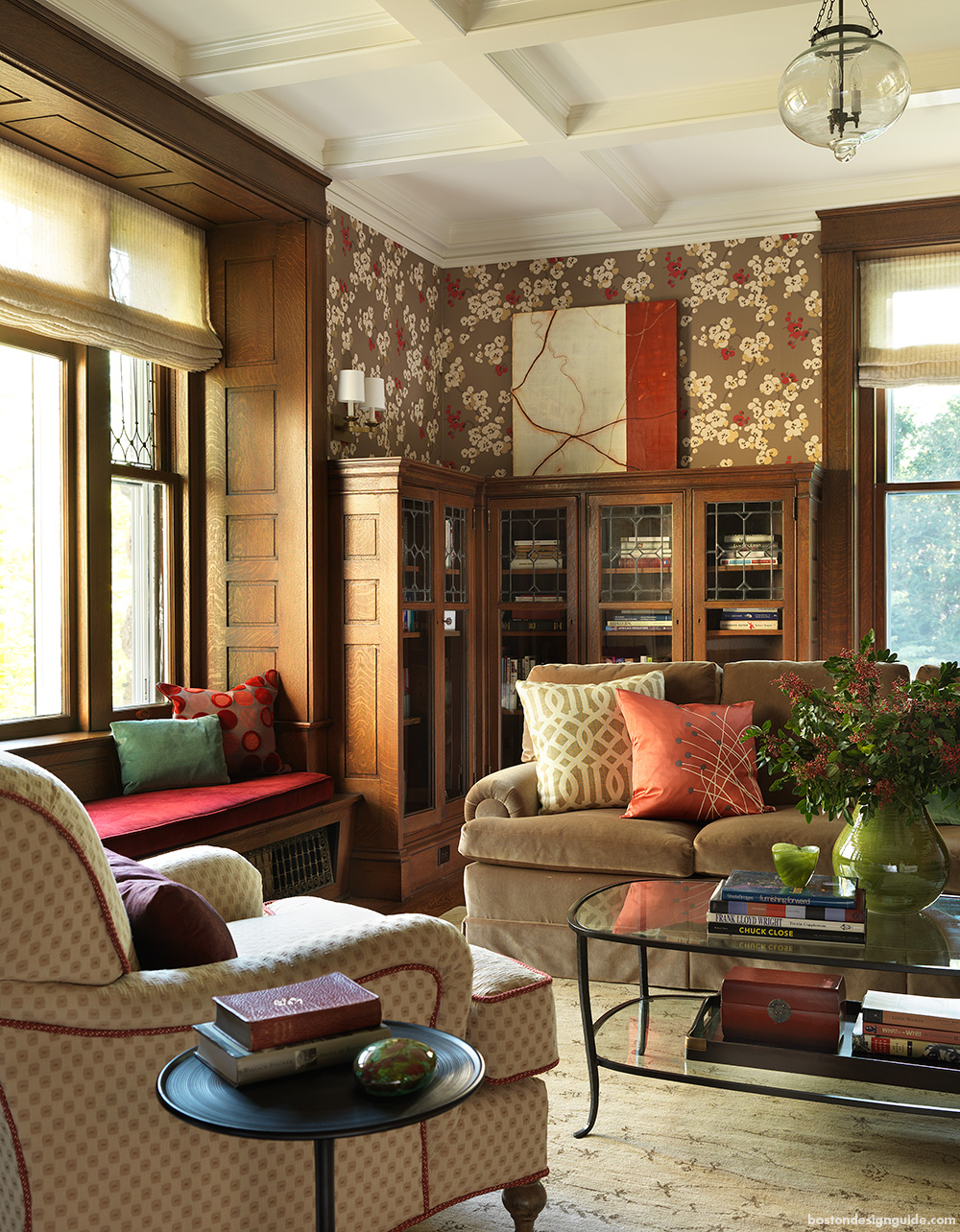 Built by S + H Construction
Architecture by Charles Myer + Partners
See more New England Classics:
A Vintage Edgartown Restoration
A Lexington Home Reborn
A Concord New Construction
Family Home by the Sea
A Weston Home with Natural Beauty
A Colonial Reimagined
A Brookline Transformation
A Year-Round Coastal Estate