August 31, 2017 | Sandy Giardi
The New Classics:
Edge Hill Residence
For a new construction in the bucolic neighborhood of Wellesley Farms, Patrick Ahearn Architect designed a traditional new home that is seamlessly woven into the neighborhood fabric, entrenched and at peace with the surrounding homes that were built in the 1920s and 1930s. "We wanted the house to fit and feel like it was an original house," says the firm's principal Patrick Ahearn FAIA, "but live the way that people want to live today." It was wildly successful.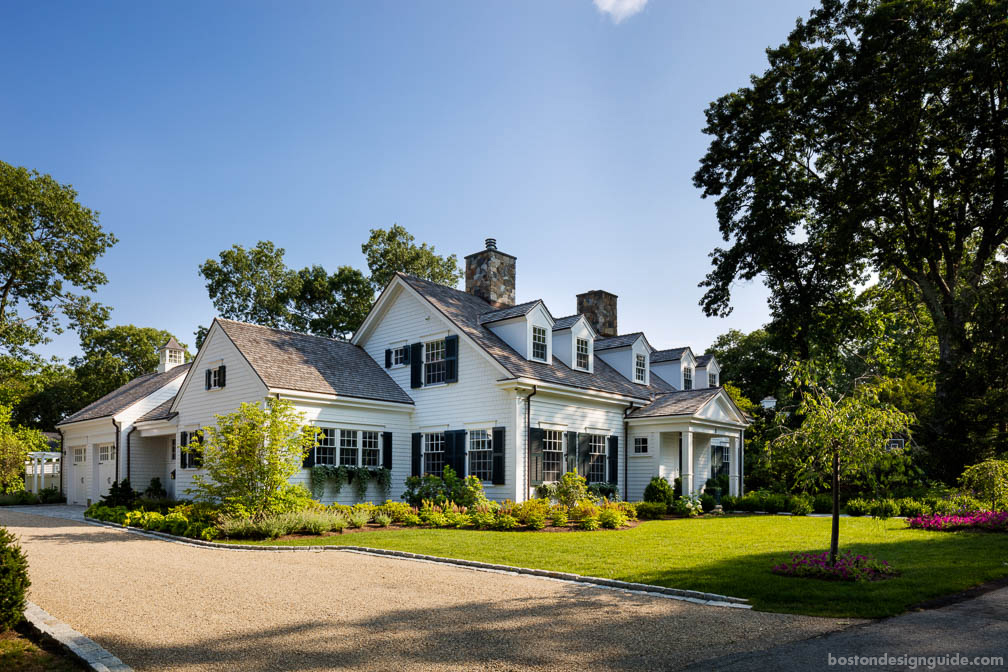 Scale is the key, he explains. The home has a pleasing symmetry; it's a classic. From the street, the house appears to be relatively modest, hiding its ample square footage like a well-kept secret. Its mass and scale give it an unmistakable character "and really tell the story of how a home evolves over time," offers Ahearn.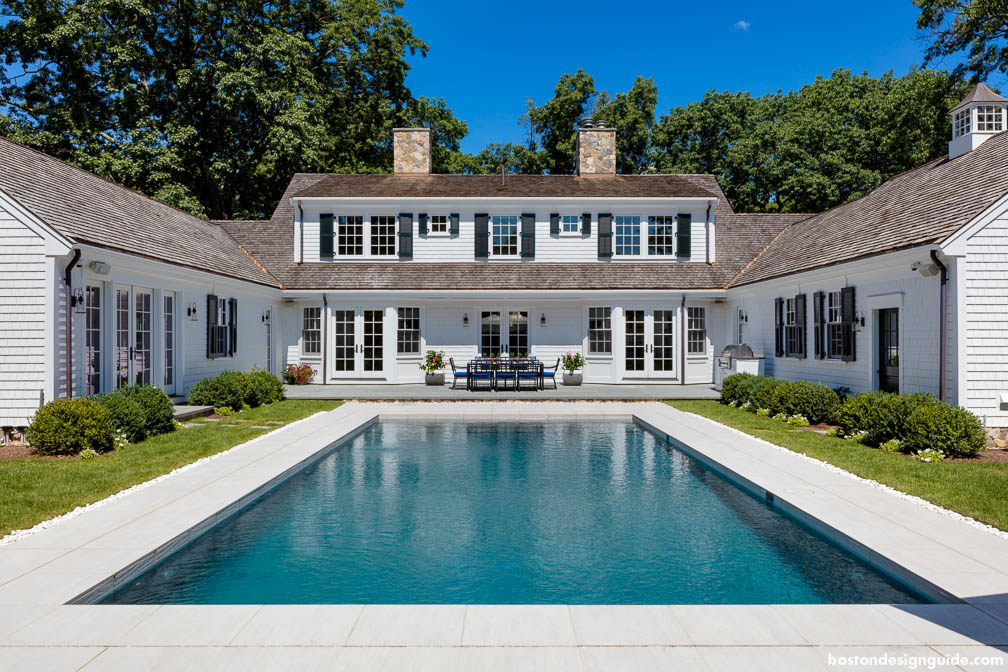 The U-shaped design gives the home what Ahearn calls an "implied history," which means the structure looks to be imbued with the layers, love and time of generations though completed two years ago. It would not be hard to imagine that it began as the traditional Cape in the middle, with a left wing added when needed, followed by one on the right. Perhaps a breezeway connected to the garage was enclosed to form a mudroom (a decidedly modern-day feature that many in our clime now deem essential).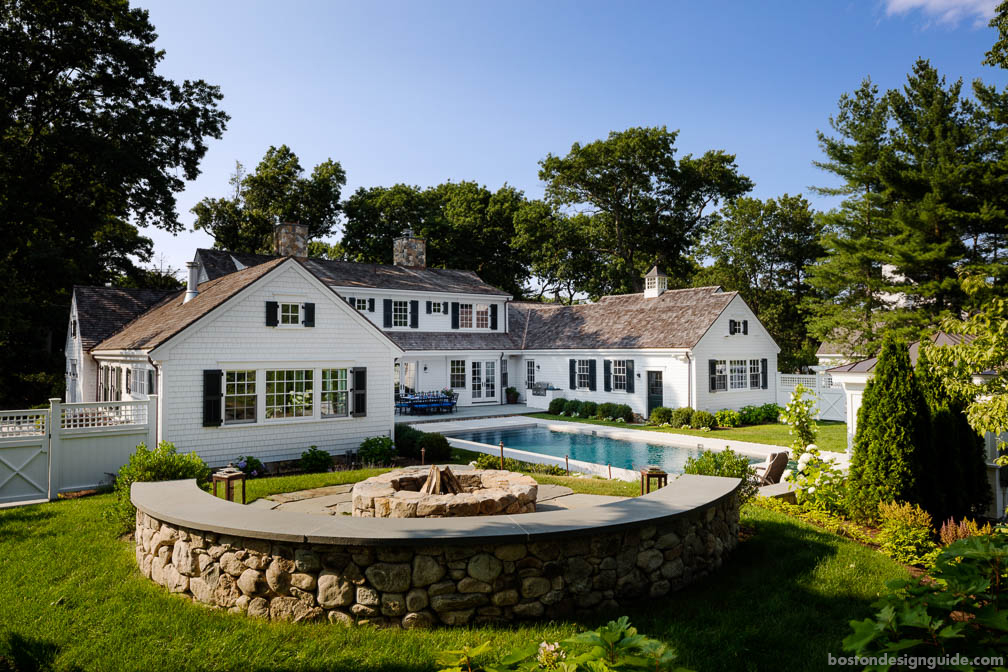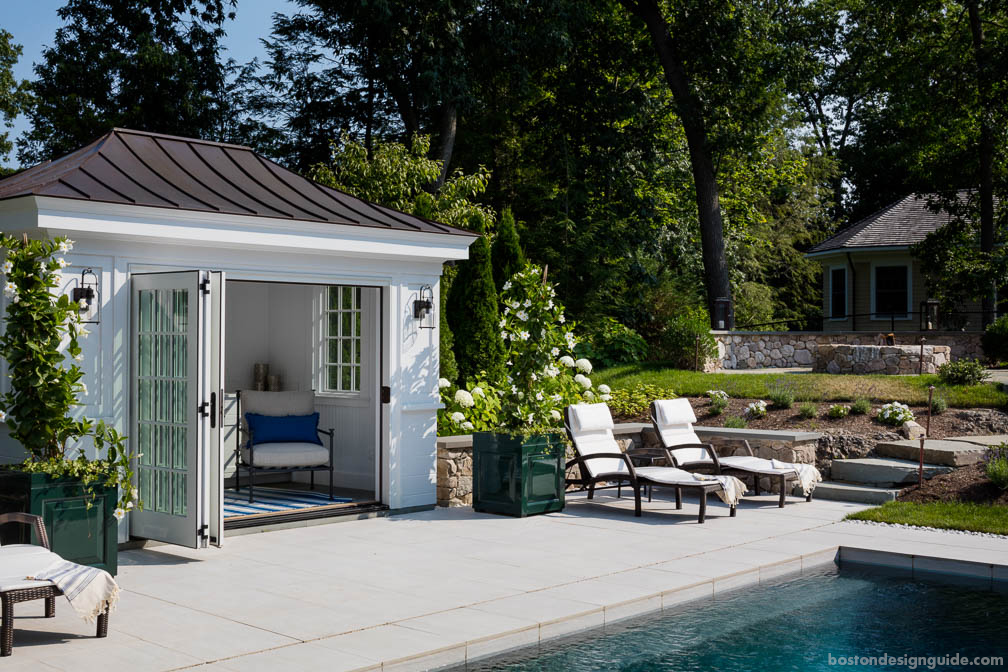 Along with an implied history, the design has a rich aesthetic value. Undetected from the streetscape, its large program—a central courtyard with a swimming pool, lush, mature gardens and a cabana that serves as a wonderful architectural folly—is a discovery. The elements mingle to cast a magic to this home, albeit one that is grounded by a sense of the past.
The interior layout makes this home assuredly of-the-moment. "It's a very modern floor-plan inserted within a classical exterior," says Ahearn. The rooms flow easily one room to the next, whereas an older home would be marked by a series of small rooms, with the kitchen reserved for staff.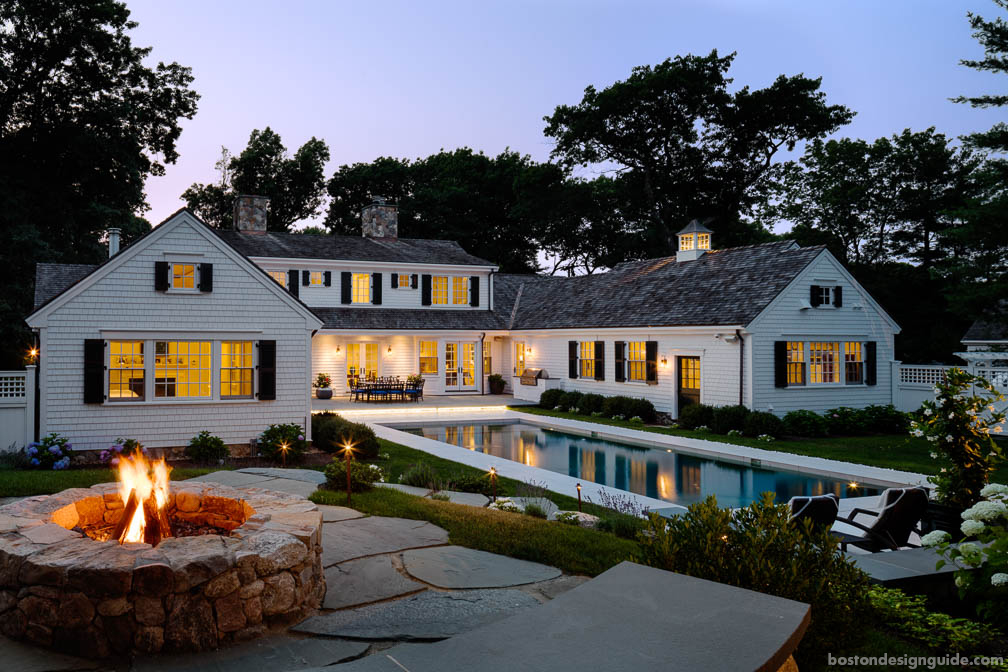 Nor would an older house have this kind of indoor/outdoor connection. Here, residents can walk right through the home out to a picture-perfect courtyard, which at night has a spellbinding effect. "It's this wonderfully sophisticated outdoor space," says Ahearn. "You feel like you're at the Delano in Miami."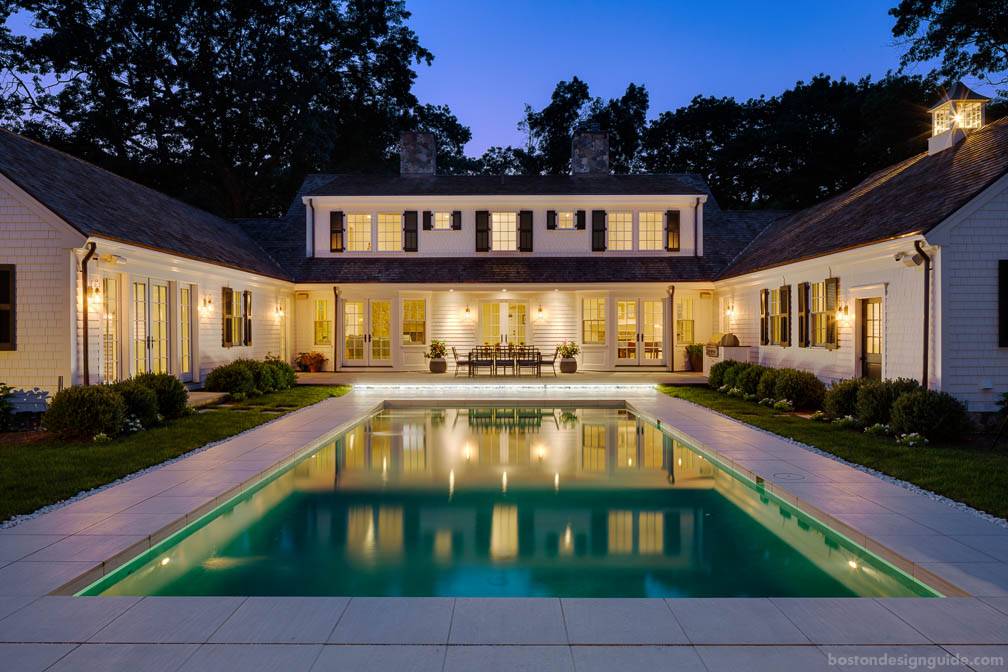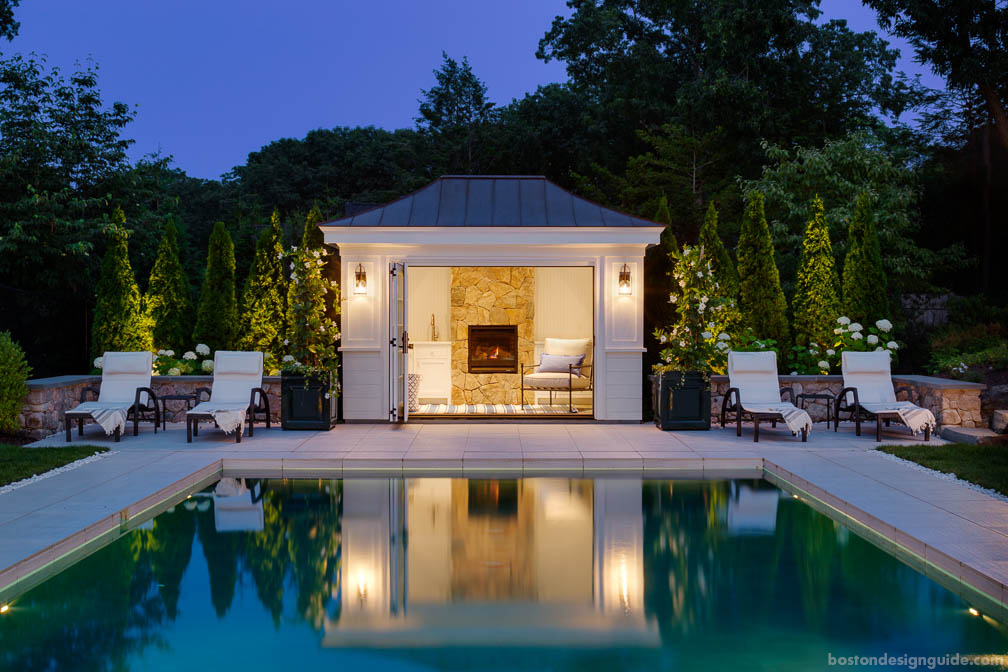 The spaces in between the house are just as essential as the form itself, and integral to how the property unfolds and the feeling it elicits. To Ahearn, this home reflects "a celebration of life in New England in a very positive way." It reinforces the human scale nature of residential architecture that is a tradition here in New England, yet "it takes that scalability from the past and brings it into the future with the way people live today."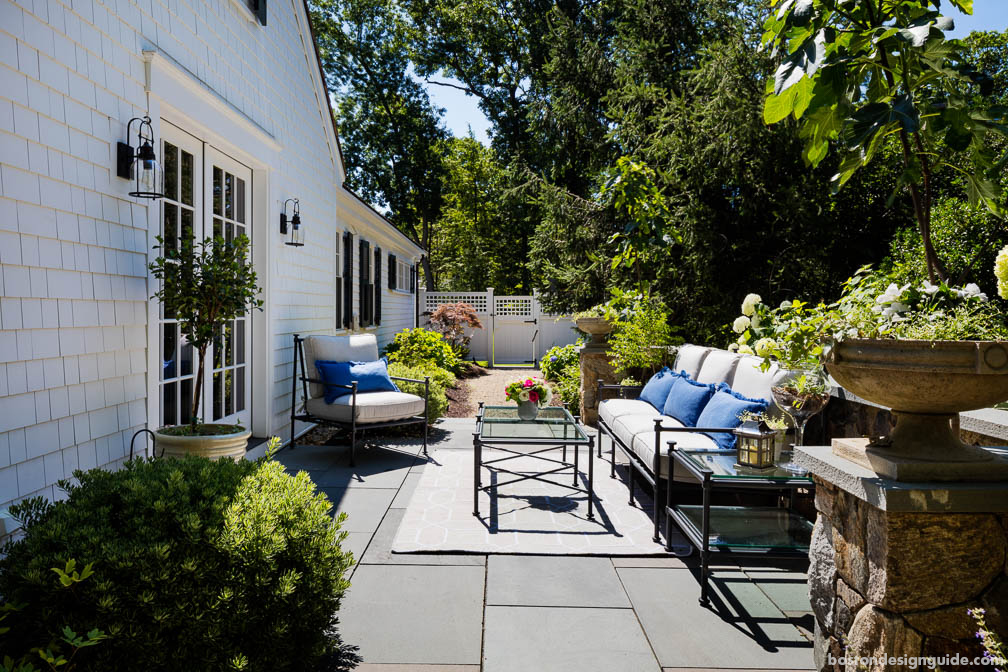 Architecture by Patrick Ahearn Architect
Construction by Bryan Sweeney
Photography by Greg Premru
See all of The New Classics:
Cliffside
Shingle Style on the Sound
Westerly