September 6, 2017 | Sandy Giardi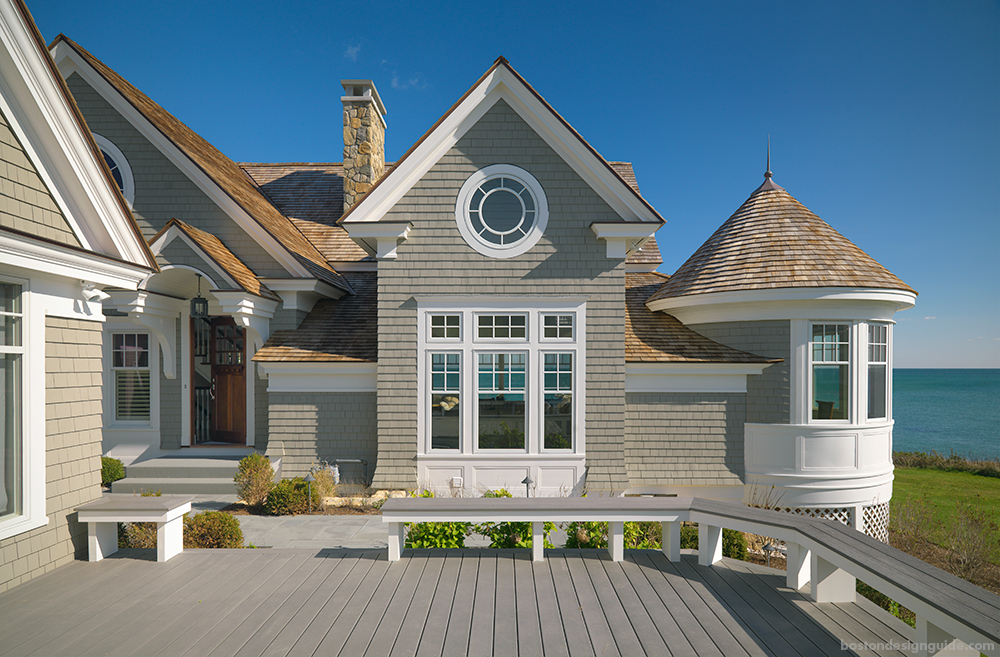 The New Classics:
Cliffside
In the hands of Jan Gleysteen Architects, a somewhat underwhelming oceanfront home built in the 1980s in New Seabury became an instant classic with a twist. The original shingle gable structure was functional but lacked focus and didn't showcase the property's extraordinary views to the extent that it could. An exterior modification, addition and renovation gave the home all of the grandeur and grace of historic New England shingle style homes yet capitalized on its jaw-dropping views through modern flourishes and forms.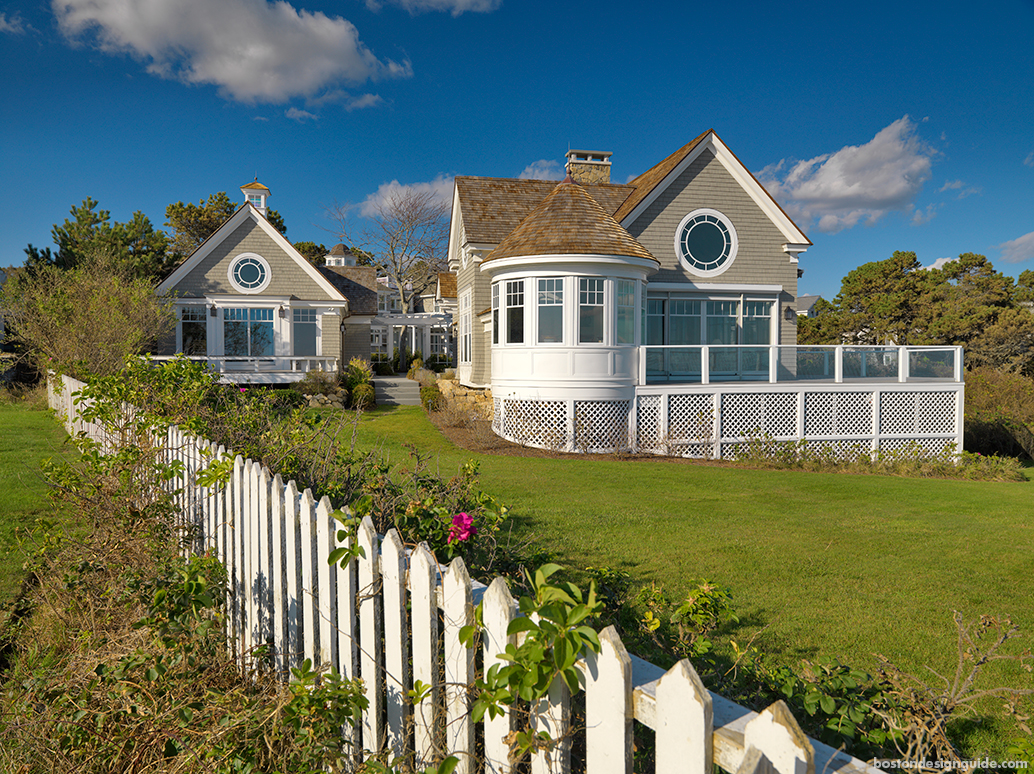 What makes the home so successful is the juxtaposition of the classic and current. Joanne Powell, Senior Associate at Jan Gleysteen Architects, explains: "You can look at it from a distance, and it feels like a traditional home—it has the gable roof, and the dormers and the windows in all the right places—but when you get closer, it kind of dissolves a little and has a bit of an edge to it."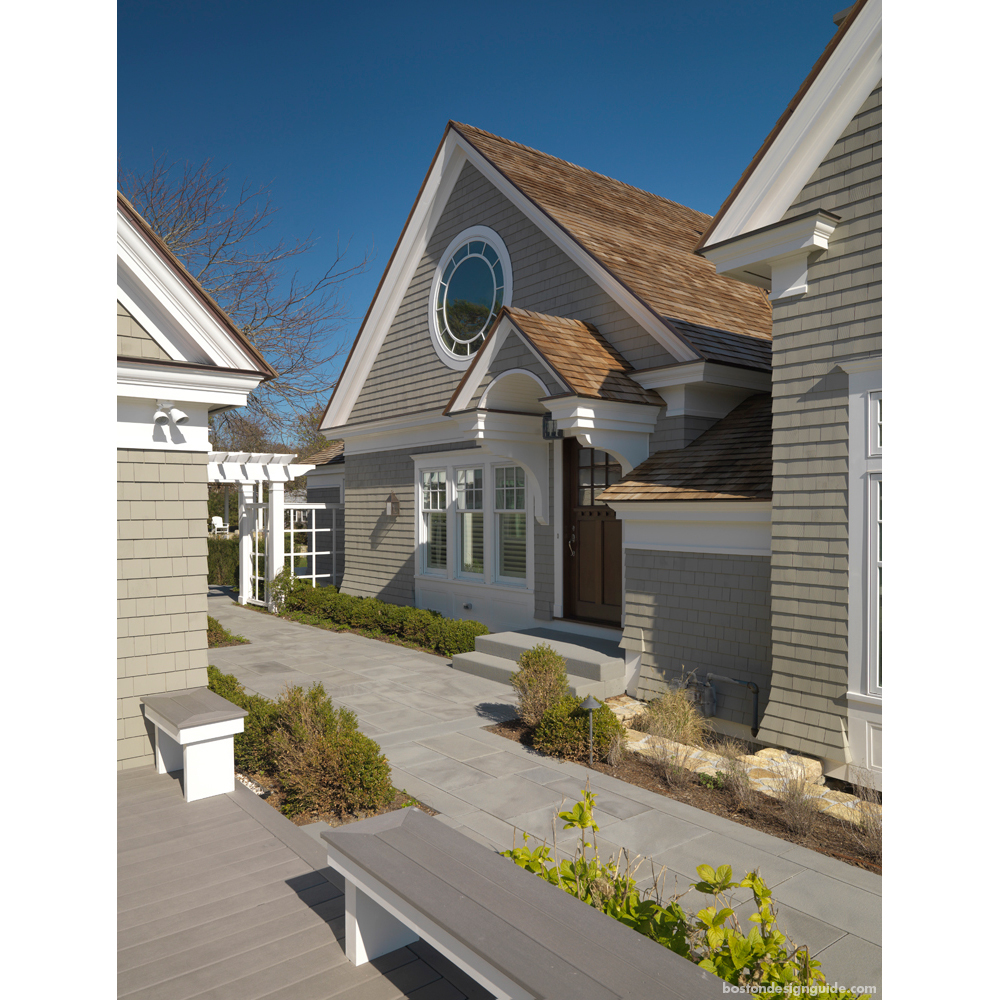 While Gleysteen is schooled in the classical tradition, his work runs the architectural gamut; he is no stranger to working in the modern style. For this home, lessons learned in both styles go hand in hand, informing one another. Take, for example, the round tower addition on the face of the home overlooking Vineyard Sound. "Were we doing a traditional house, we might have made that octagonal or rectangular," says Powell. Instead, the smooth, clean lines of the focal point appear all the more striking against the sharper gable ends and the rectilinear forms pervading the rest of the house.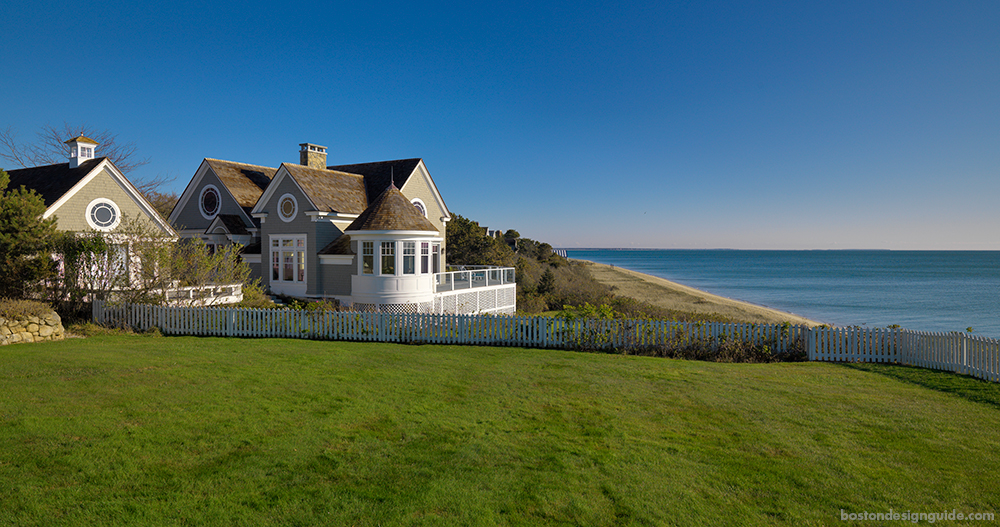 The same holds true for the windows. While a few round windows existed on the original structure, more were added and all were replaced. In a traditional home, those windows might be a half-round or rectangular, Powell continues.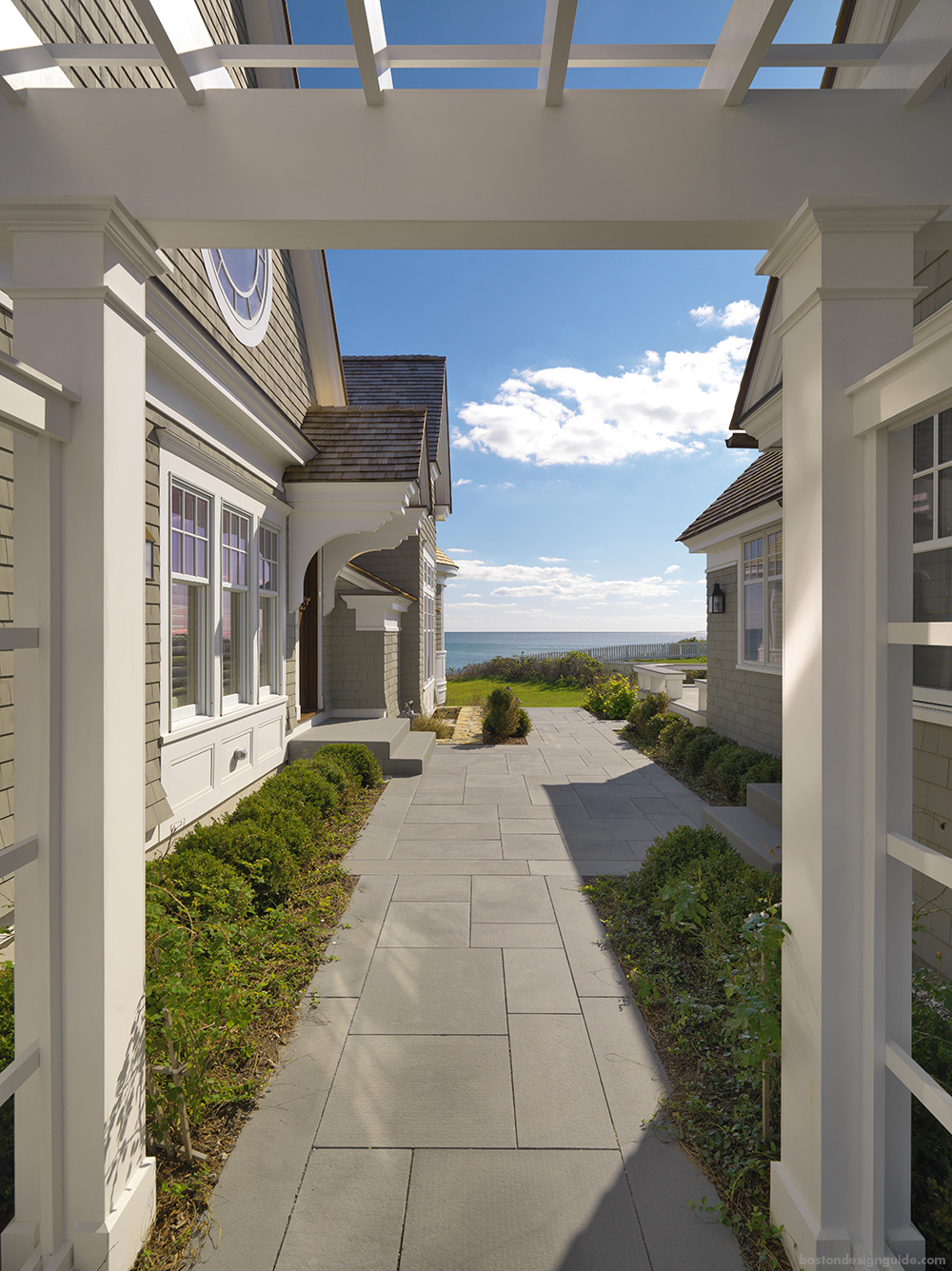 The bluestone courtyard injects a traditional embellishment within a more contemporary milieu. The PVC pergola that links the main house to the guesthouse has a traditional flair, but it's purposely set in a simple, clean-lined setting. The geometry of the pavers and minimal edging keep the space distraction-free; the idea here is to direct the gaze right out to the water.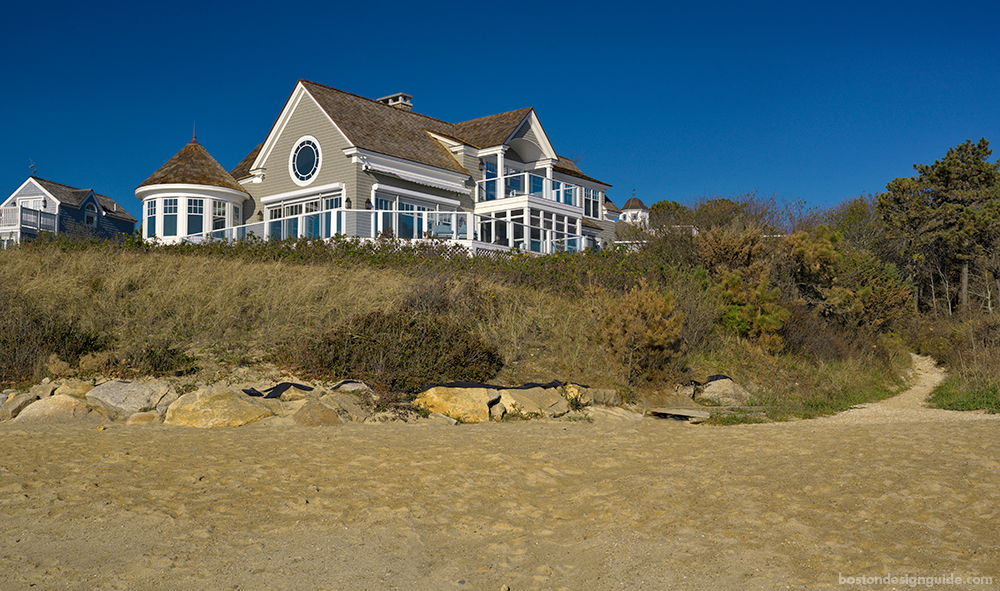 The drama of the design is due largely to the way the home is sited. While a traditional home would run parallel to the shoreline, this coastal retreat is slightly askew to embrace wraparound water views. It was an inherited trait, explains Powell, but one the firm was sure to play up with the renovation.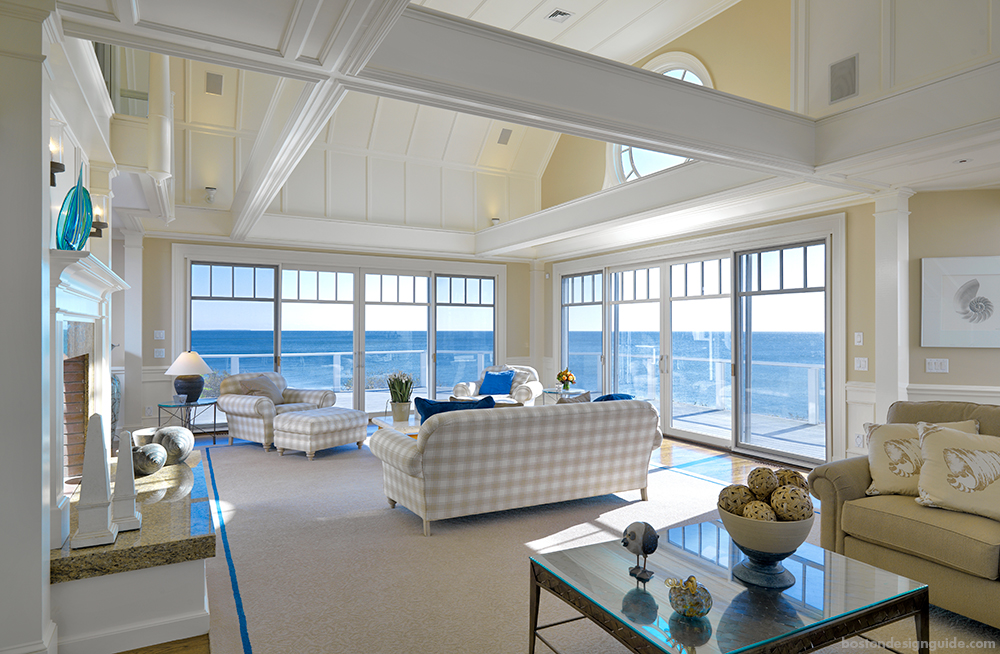 The inclusion of glass—expansive windows, glass railings rather than balusters along the deck—makes this property as unique as its setting, defying categorization. "Traditional is meant to be looked at, and contemporary is meant to be looked through," underscores Powell. With Cliffside, Jan Gleysteen Architects has delivered the best of both worlds.
Architecture by Jan Gleysteen Architects
Built by SG Custom Homes
Photography by Richard Mandelkorn
See all of The New Classics:
Edge Hill Residence
Shingle Style on the Sound
Westerly