June 27, 2014 | Jen Harvey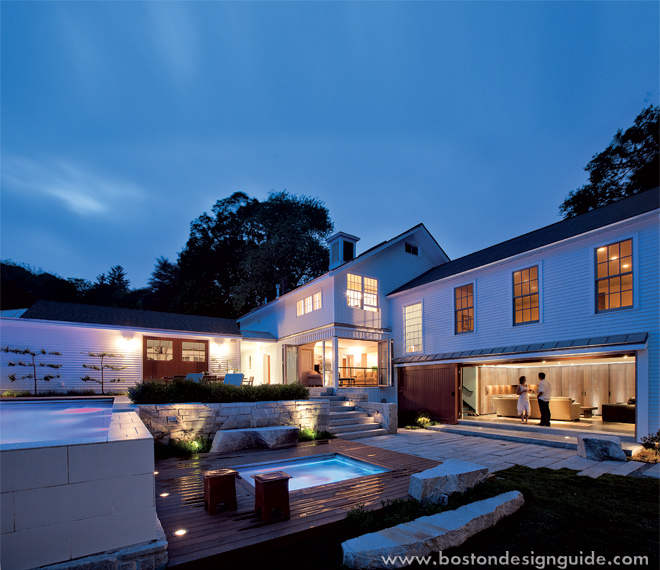 When it comes to enjoying your hot tub experience, many factors come into play. Not only do you need the right hot tub; but it's all in the accessorizing where the fun starts.
Lighting
Your hot tub can transform into an after dark retreat with the perfect lighting. Lighting systems can be customized with dazzling color-changing lights with underwater effects. 
Main Image: Built by Merz Construction; Landscape Architecture by ZEN Associates; Photography by Brian Vanden Brink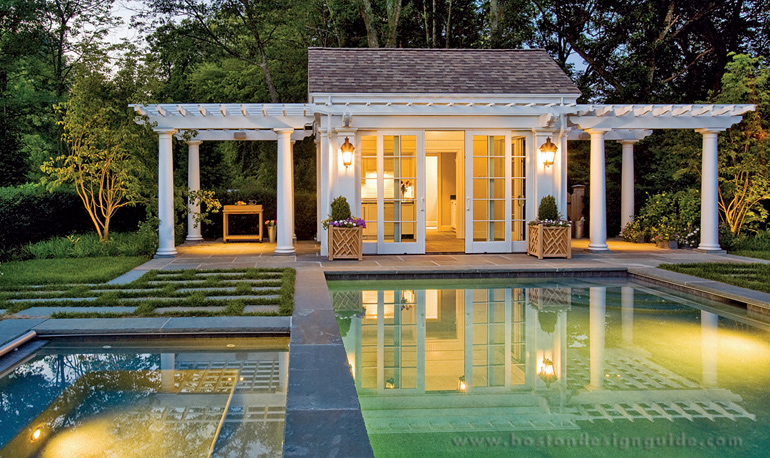 Landscape Architecture by Dan K. Gordon Associates, Inc; Photography by Peter Vanderwarker
Aquareader
You can now relax in the spa and get lost in a good book. The AquaReader is a floating book/tablet stand that's the perfect accessory for pools, hot tubs, and baths. The AquaReader accommodates tablet PC's, eReaders, magazines, and books up to 2.5lbs.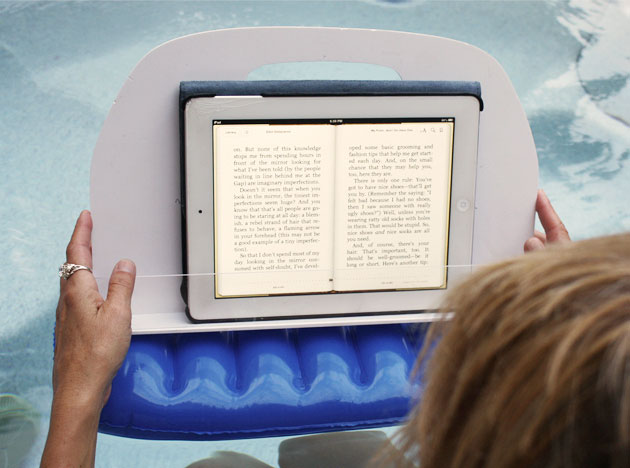 Water Features
To complement the poolscape, the spa should be the same level or raised with the water spilling over into the pool. Any kind of water feature, whether spilling into the pool or tickling into the hot tub, gives soothing effects that will make you feel like you're far away from home.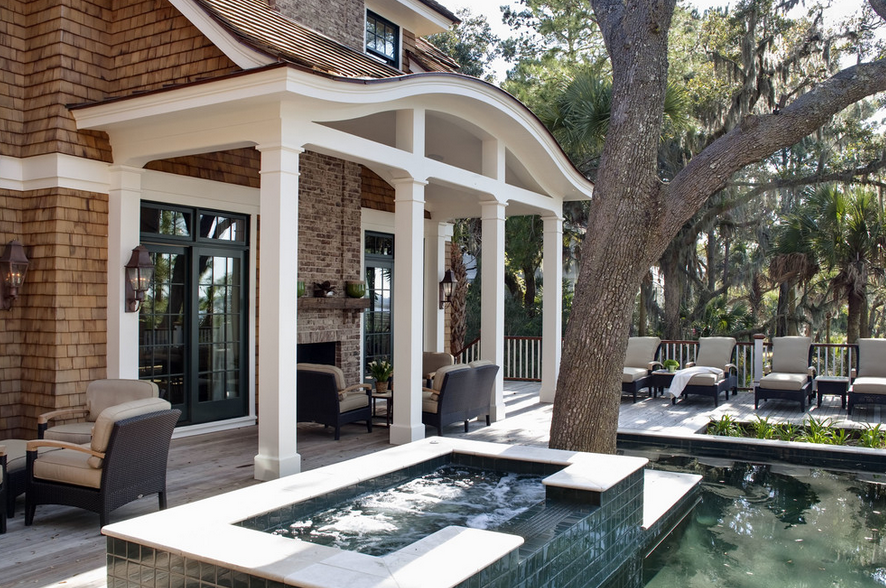 Morehouse MacDonald & Associates, Inc. Architects; Photography by Sam Gray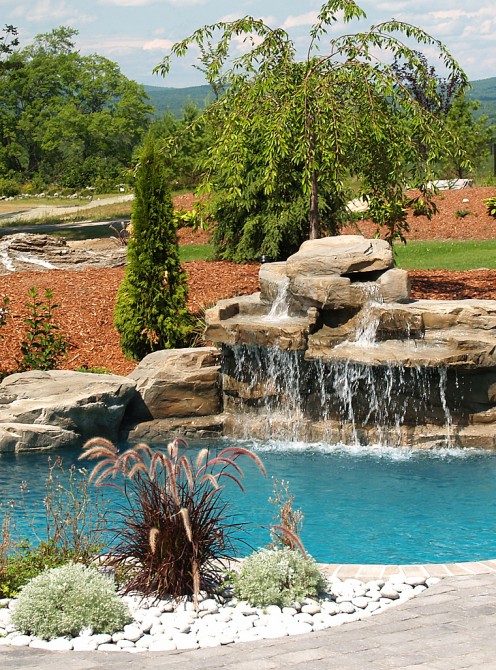 Big Hat
A big hat during the summer is essential. Wear this to protect your skin from the sunrays or during light rain or windy days.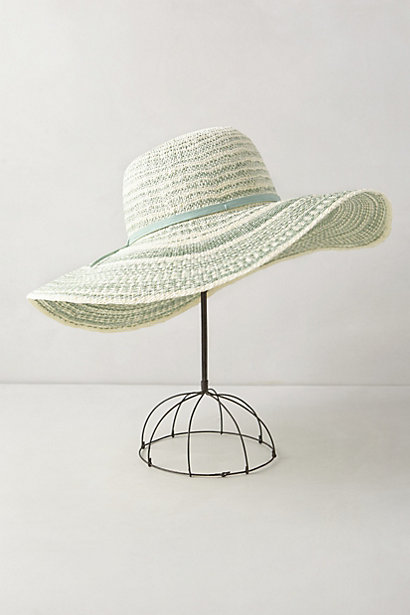 Sea Breeze Sun Hat, available at Anthropologie
Automatic Pool Cover
Don't go through the hassle of closing up the hot tub. Automatic cover systems can creatively cover your spa.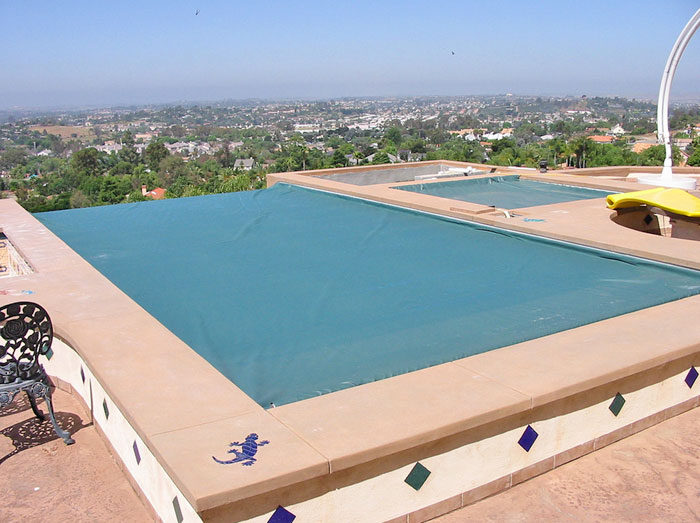 Vanishing edge pool with COVERSTAR Safety Cover in forest green
Outdoor Entertainment Systems
Set the tone right with outdoor entertainment systems. Music sound systems can be installed to appear as small landscape lights with the subwoofer buried in the ground. Specialty televisions are designed specifically for outdoor use with non-glare screens and outdoor speakers that will provide you with the best sound quality.
This hot tub has built-in seating and storage around it, along with a cedar topped PVC pergola.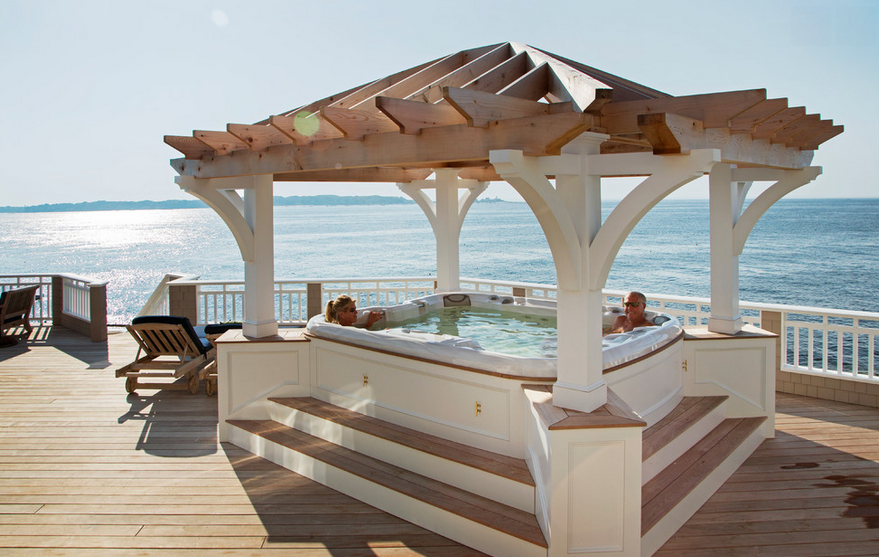 Howell Custom Building Group; Photography by Eric Roth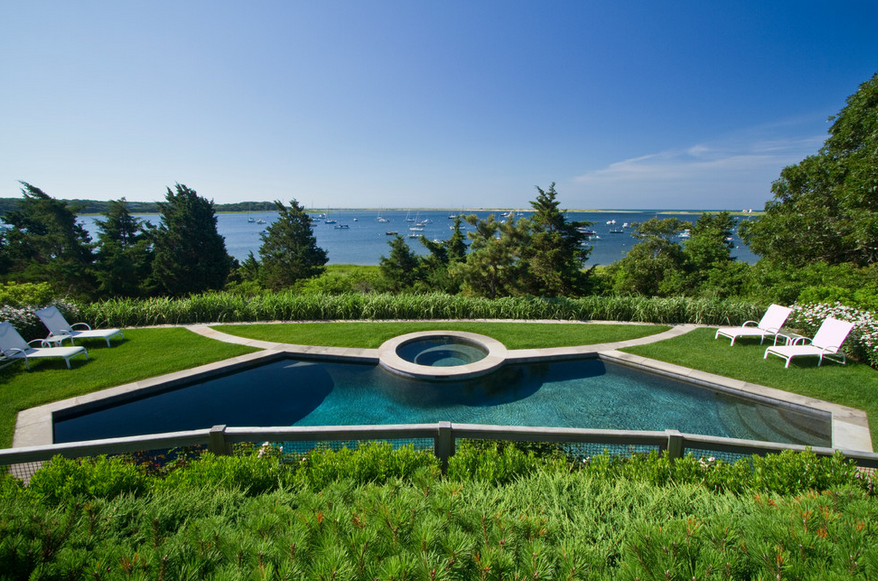 The Schumacher Companies; Scharper Photography