November 23, 2021 | Jaci Conry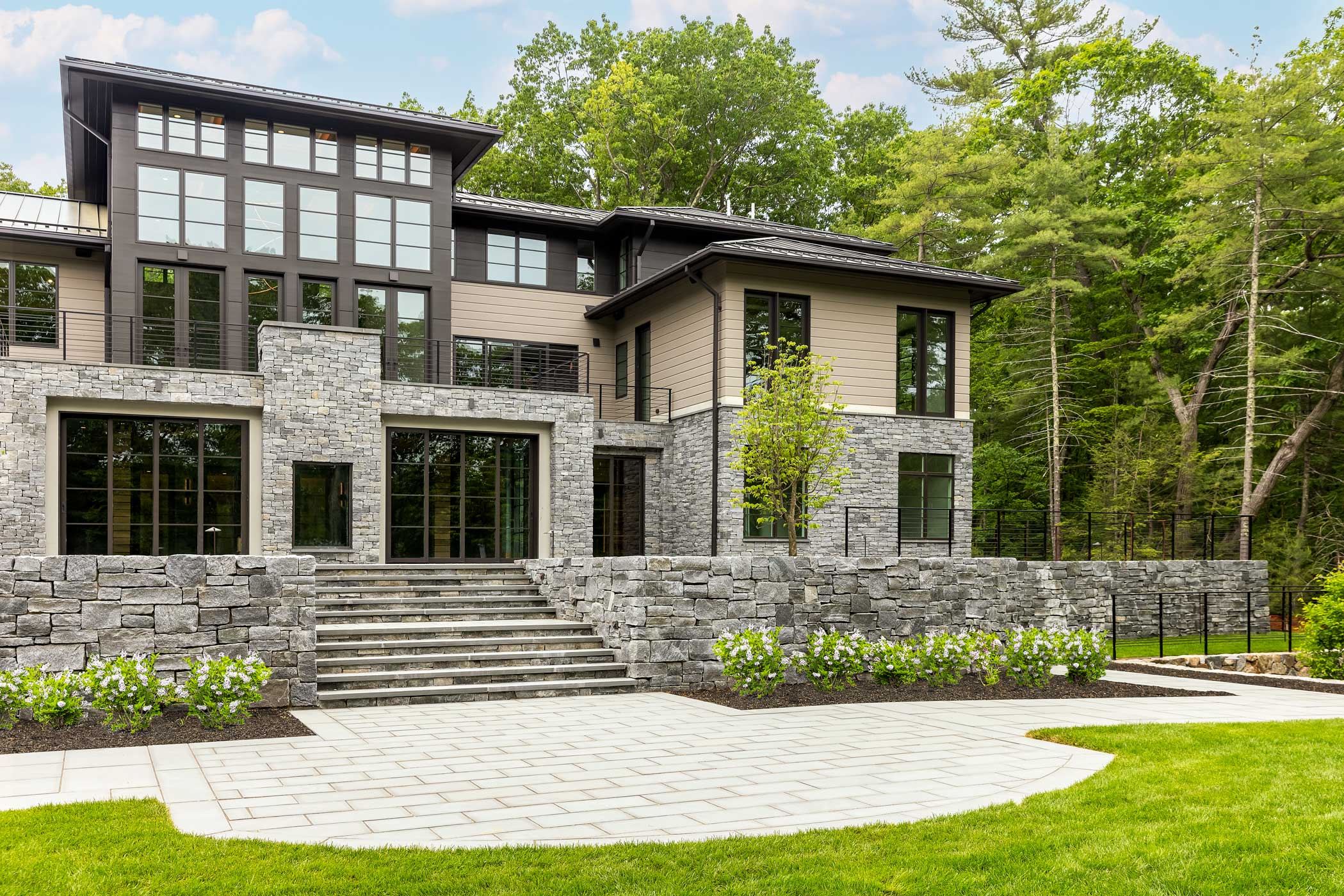 Reimagining the Prairie Style, Part Four of the Video Series
BDG has been following the evolution of this stunning Boston-area residence since inception. Designed by architecture firm Slocum Hall Design Group, built by Concept Building with interiors by Briar Design, the home is an elevated interpretation of Prairie-style architecture with modern amenities and a stunning landscape.
Dubbed the 'Modern Prairie' project, BDG has been documenting this extraordinary build with a video series for our readers that can be watched at bostondesignguide.com/modern-prairie.com.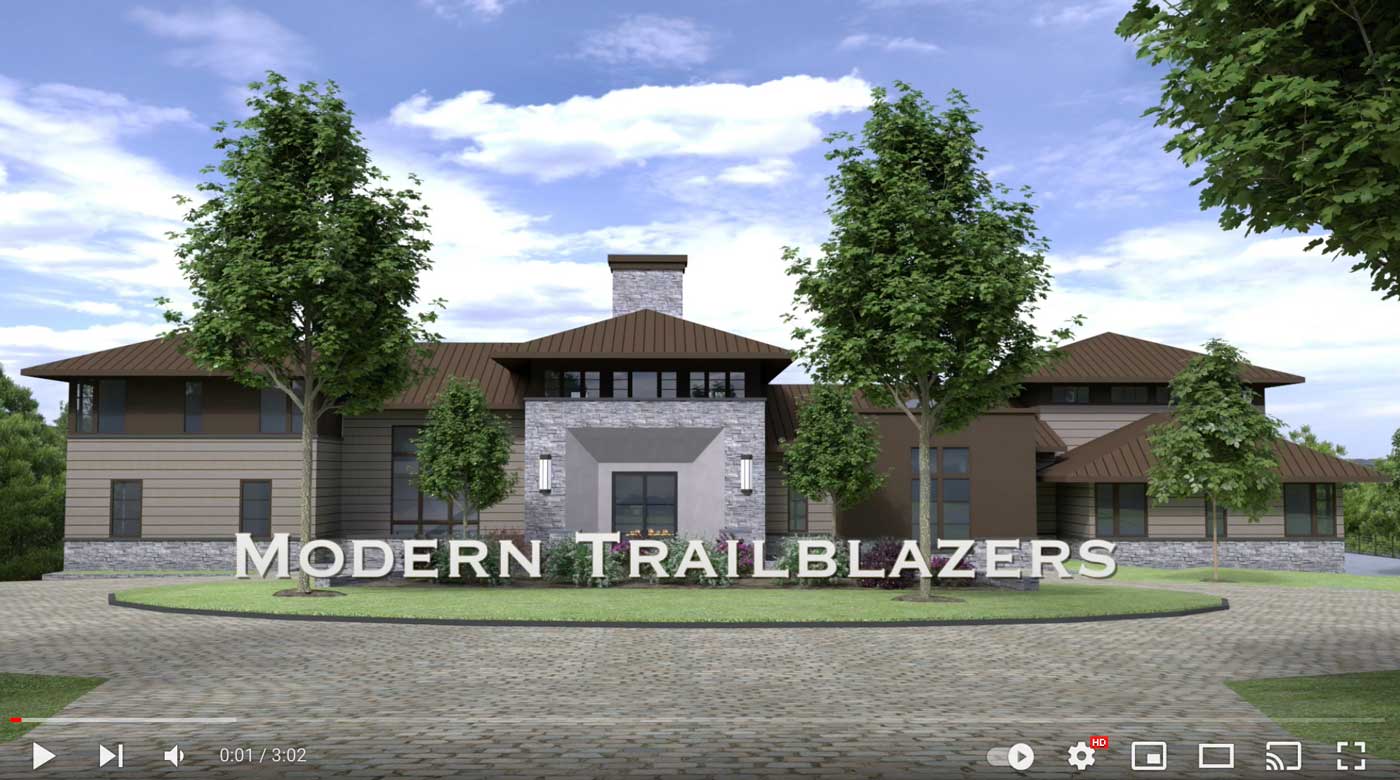 "This house is both modern and timeless," says David Boronkay, principal/owner of Slocum Hall Design Group. "Much of the home's design relates to the land. It is sited to take advantage of spectacular views and hug the landscape with a huge walkout lower level."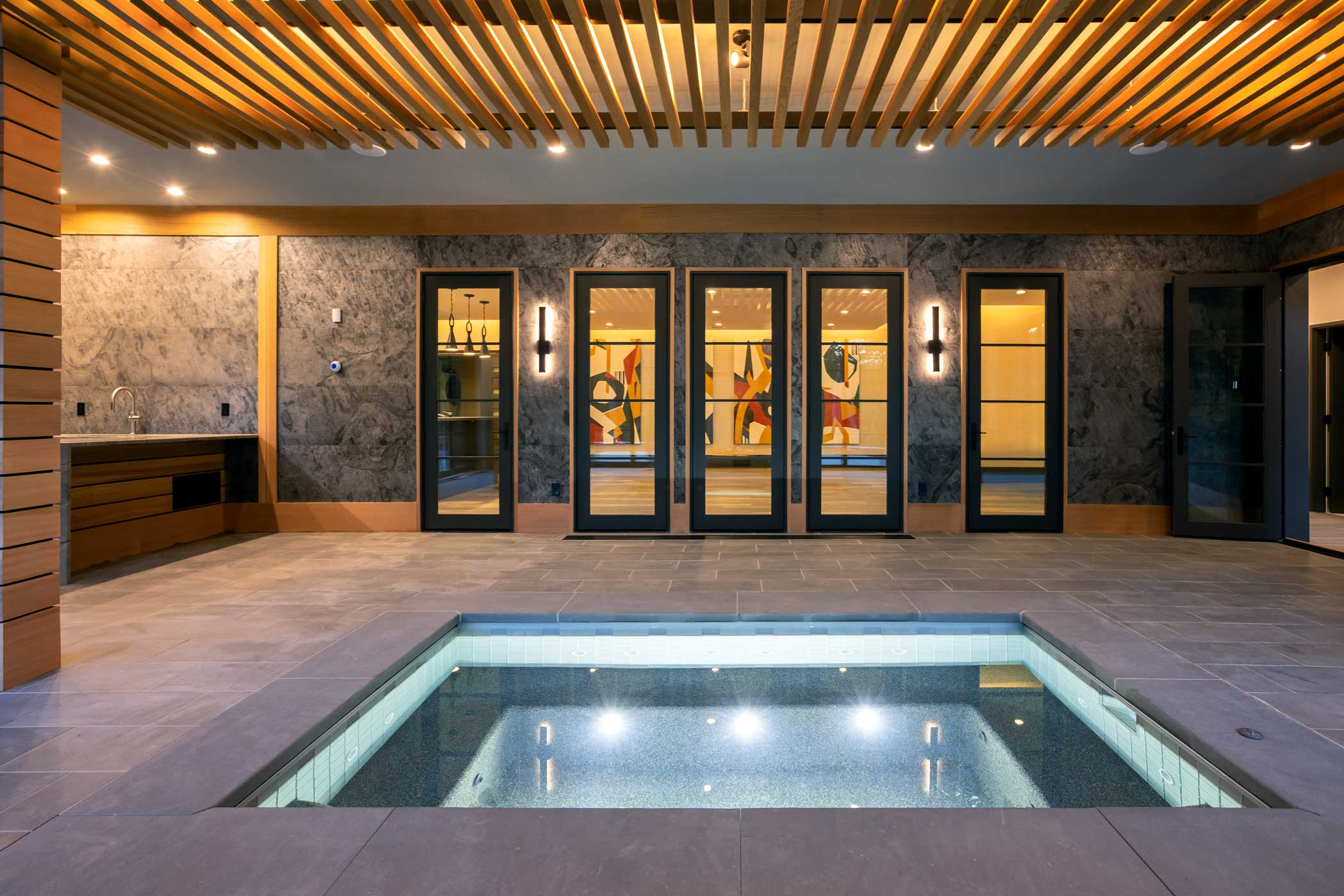 This connection to the land also translates to the interior of the home, where Boronkay notes, "Natural materials including white oak and stone were used in several places to tie in with the outdoor setting."
The video features the distinctive kitchen. "We chose an off-white and off-black palette for the Shaker style cabinetry," says Briar Design's Jessica Tolman, adding that because of the soaring ceilings, the room has a large scale that accommodates thicker, statement-making hardware.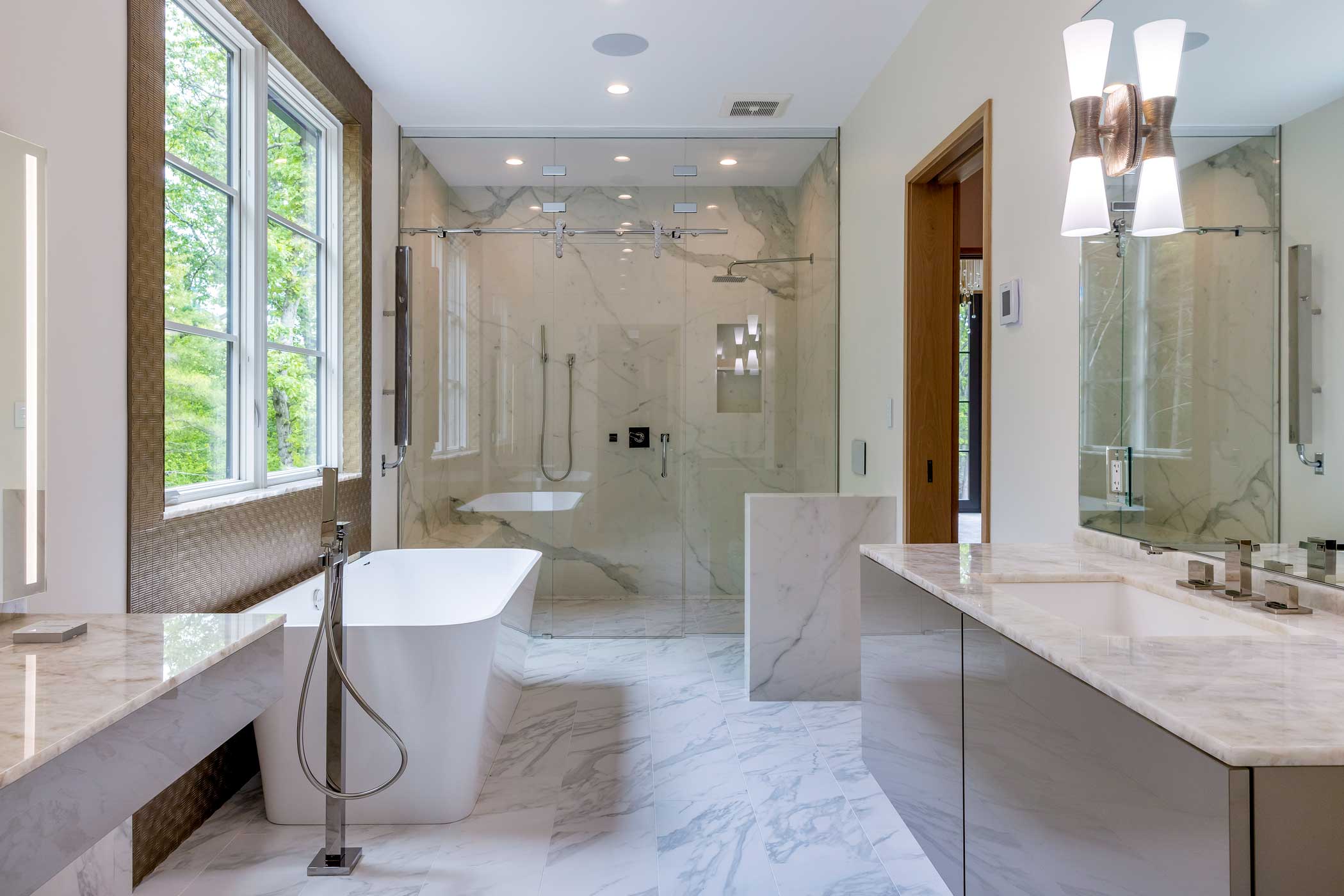 "There is nothing cookie-cutter about this house," says Jeff Capello, who owns Concept Building. "Everything was challenging. Every day we found a solution." Capello says his partner Alan Baima, "Was on the job site from start to finish making sure everything got done the right way."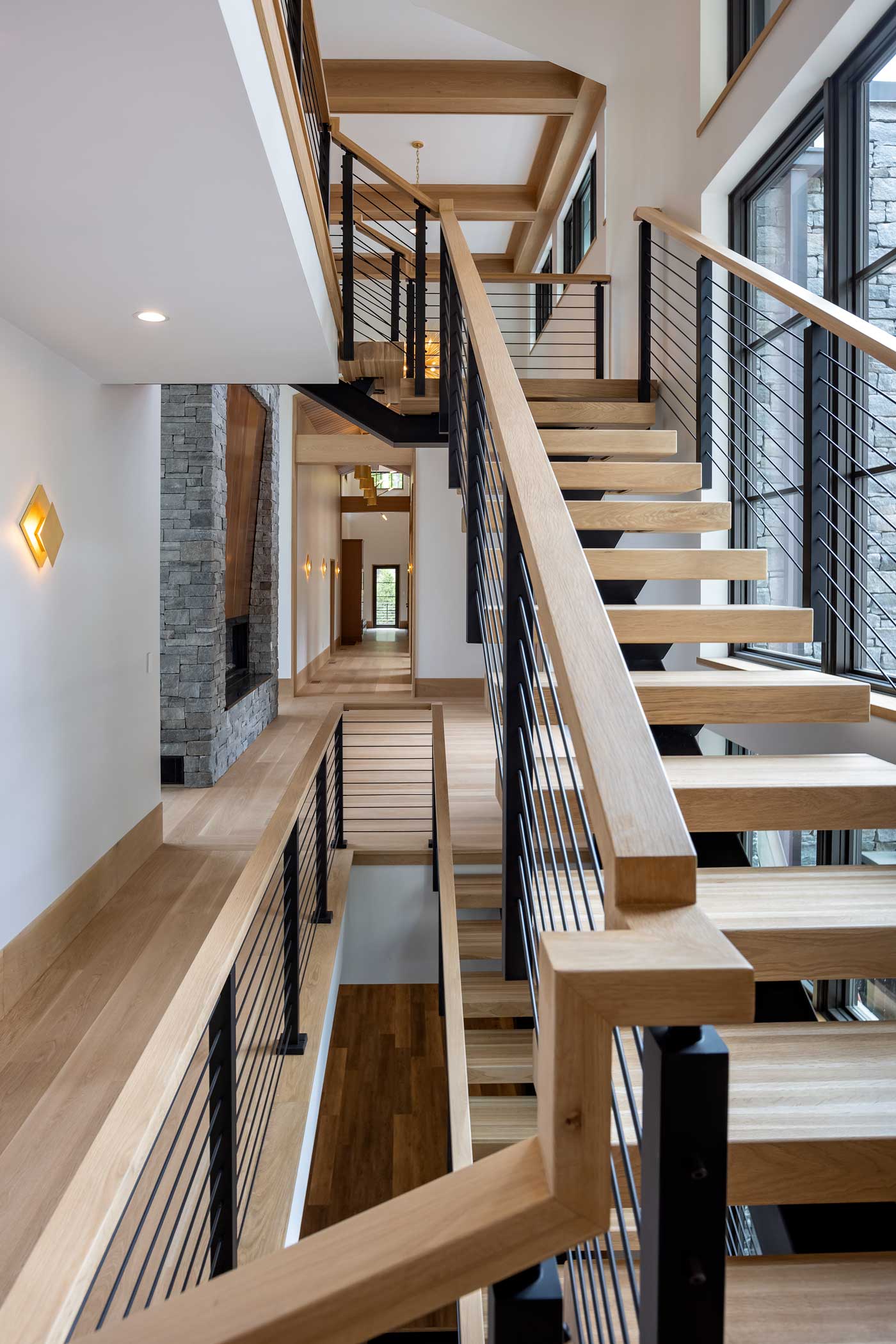 Boronkay echoes Capello's sentiments: "Every aspect of the home is seamless—from the motorized screens in the windows that are hidden in the soffits. All decisions were intentional."
Clearly, the efforts of the team paid off; the home is utterly one-of-a-kind. The last installment of the five-part video series, available in early 2022, will showcase the completed home in all of its glory.