December 5, 2016 | Jen Harvey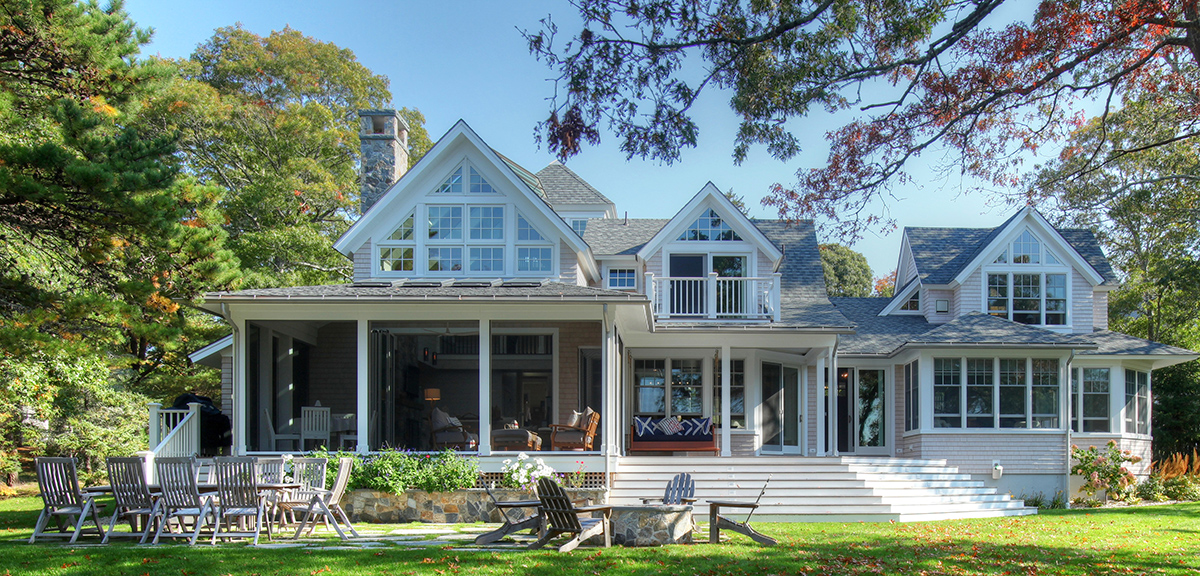 How do you retain the charm and warmth of a lakeside cottage while adapting it for a modern family? That was the task for architect Peter Haig, AIA, of Architectural Design when it came to transforming a small, homey space into a considerably larger home suitable for a 21st-century family.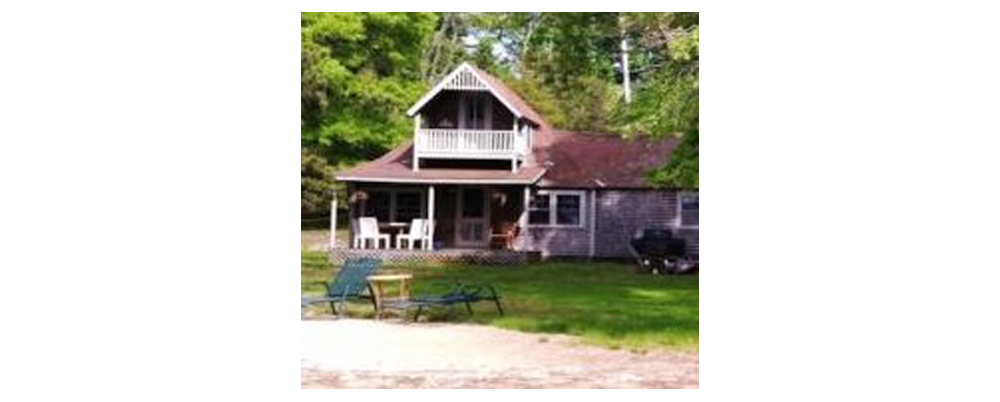 Haig, whose Canadian upbringing instilled in him a love for the cottage aesthetic, was inspired by the home's deep history, rustic allure, and the memories it recalled. "A permanent home would carry those wonderful memories year-round," Haig explains. "It was very enjoyable to find a bridge between the old and the new that did justice by both."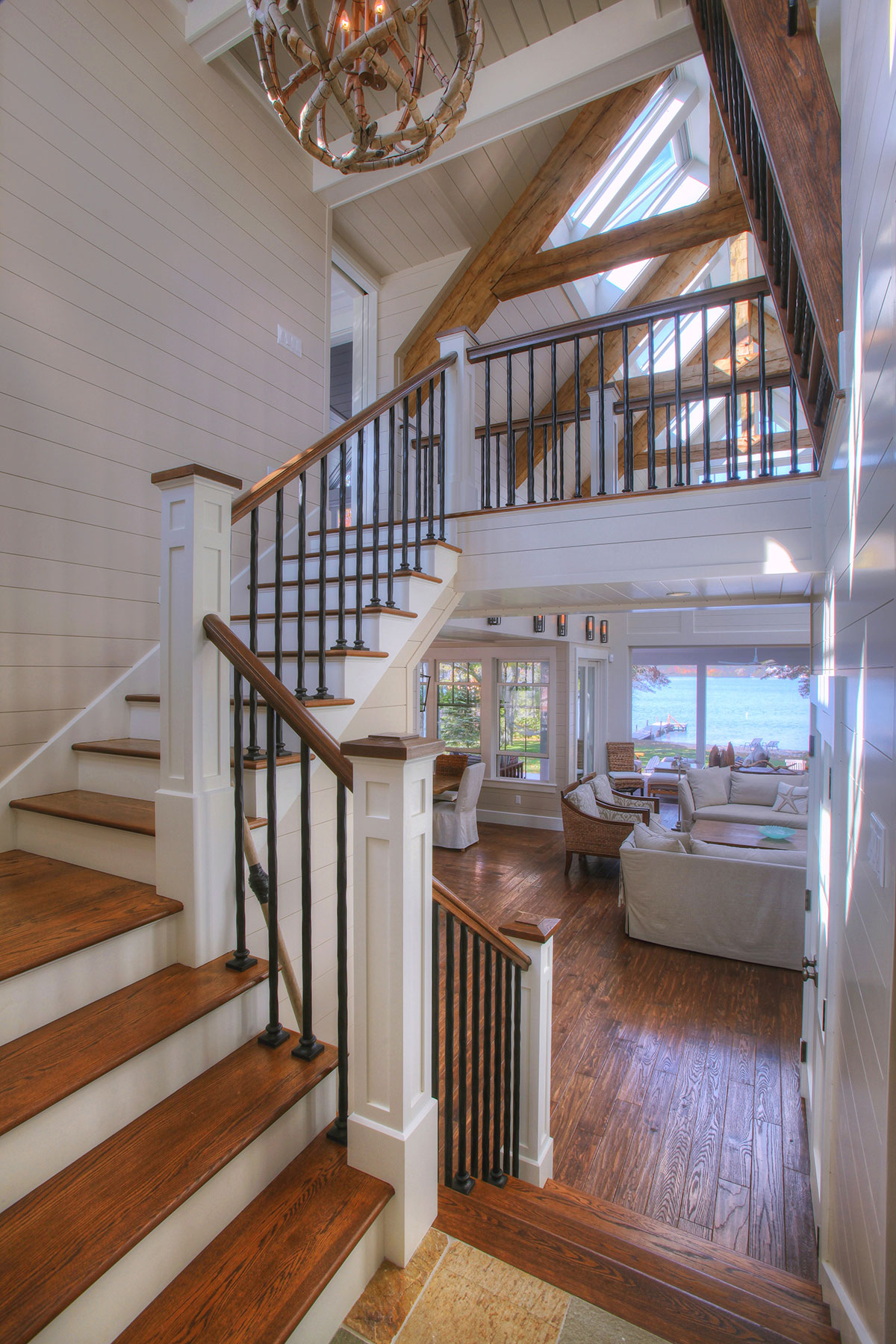 The entrance to the home achieves this balance, drawing the sightline immediately to the water for stunning views while creating a sense of being invited into the home. Painted boards throughout the interior exemplify the marriage of old and new; natural boards can become old and ponderous, so the painted boards offer a fresh appeal—a nod to the past without being strictly controlled by it.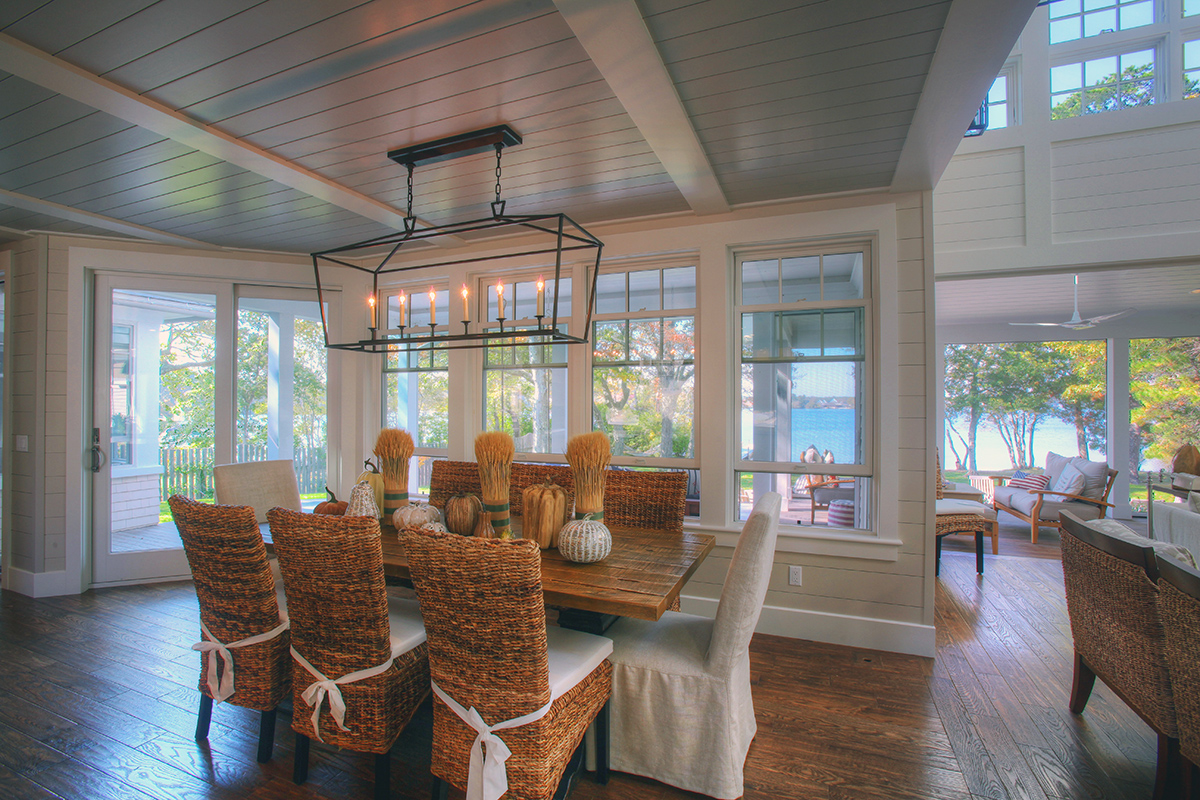 Lighting can prove a tricky challenge in adapting traditionally small, cozy spaces. Here, Haig reimagined the old eating porch as a multi-purpose living space amply lit by skylights.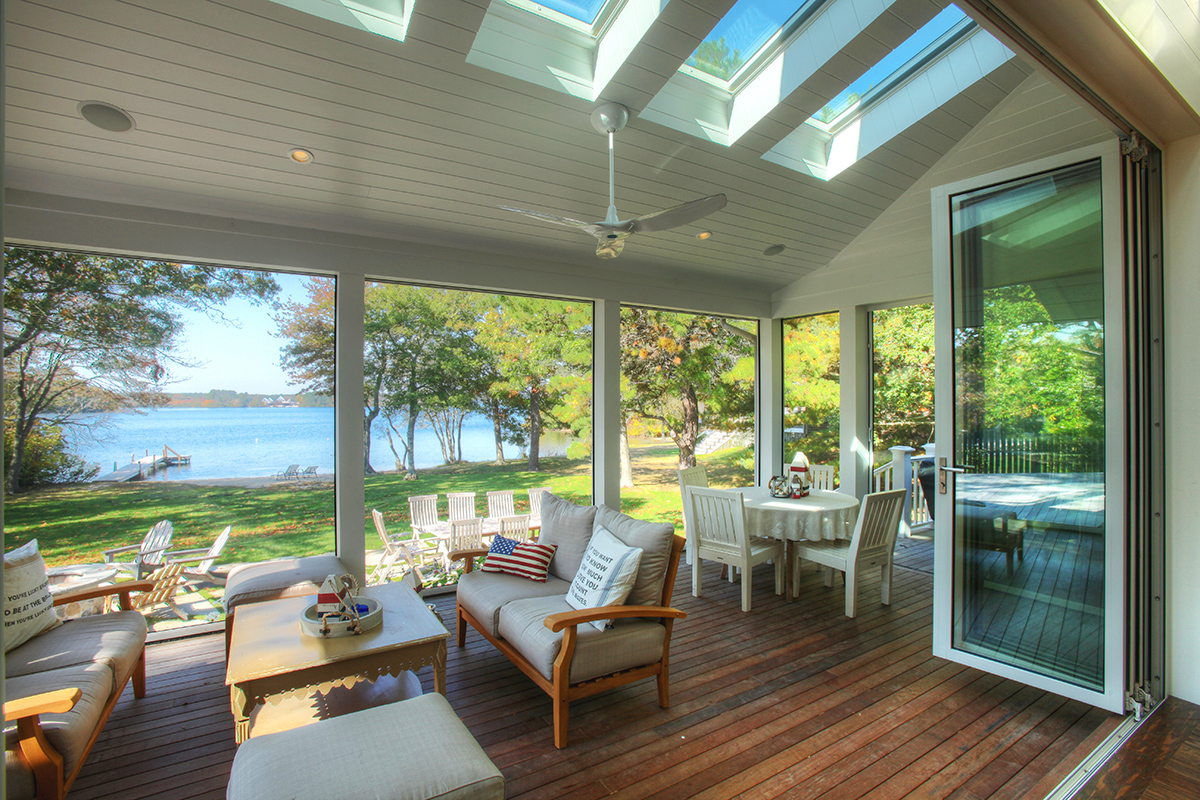 The adjoining dining area benefits from this flow of sunlight while maintainnig a more intimate atmosphere, creating a contrast of moods between the spaces that matches the changing seasons and makes the home perfect for year-round living.
In a house built to accommodate large-scale family entertaining, having private spaces is paramount. A secluded study above the master bedroom acts as a getaway—in the event of numerous guests and provides additional sleeping space if necessary. The room features a peaked roof and traditional gables as an homage to the original home's treehouse-like feel. The study could be a microcosm of the house at large: warm, comfortable, airy, and cozy. As Haig describes, "it feels like a cottage, but it lives like a house."