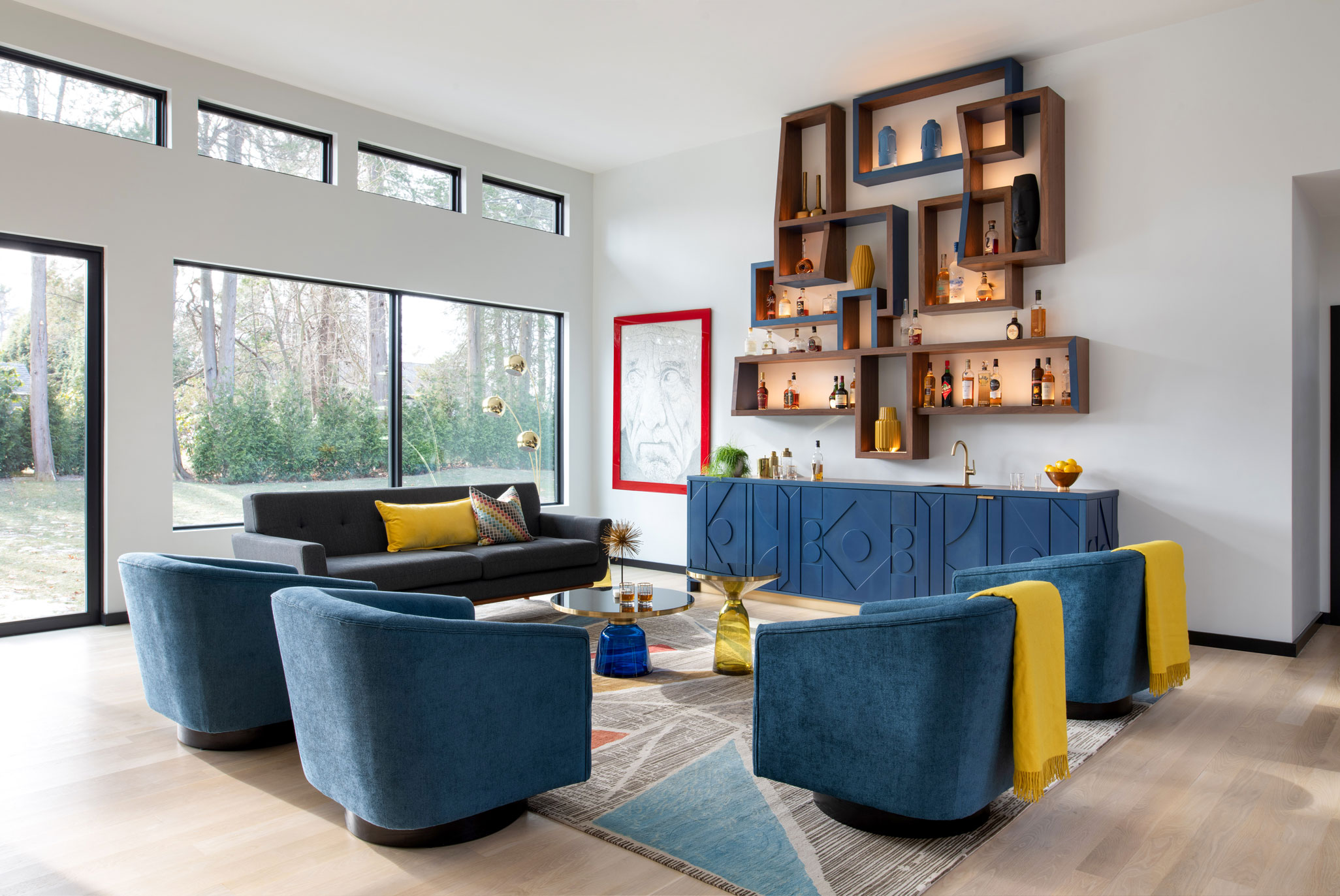 Interior designer Heather Vaughan and architect Peter Sachs
create a multi-generational, mid-century modern inspired  home.
When a young family purchased a home in West Newton Hill, they called upon Peter Sachs of Peter Sachs Architecture and interior Heather Vaughn of Heather Vaughan Interiors to integrate three generations, seamlessly, and create a space in which to indulge their love of entertaining.
Sachs says, "The clients have a wonderful family orientation which required a multigenerational approach to designing the house." To afford household members privacy, there are two primary suites on opposite ends of the house connected by flowing communal spaces to enjoy together and with guests.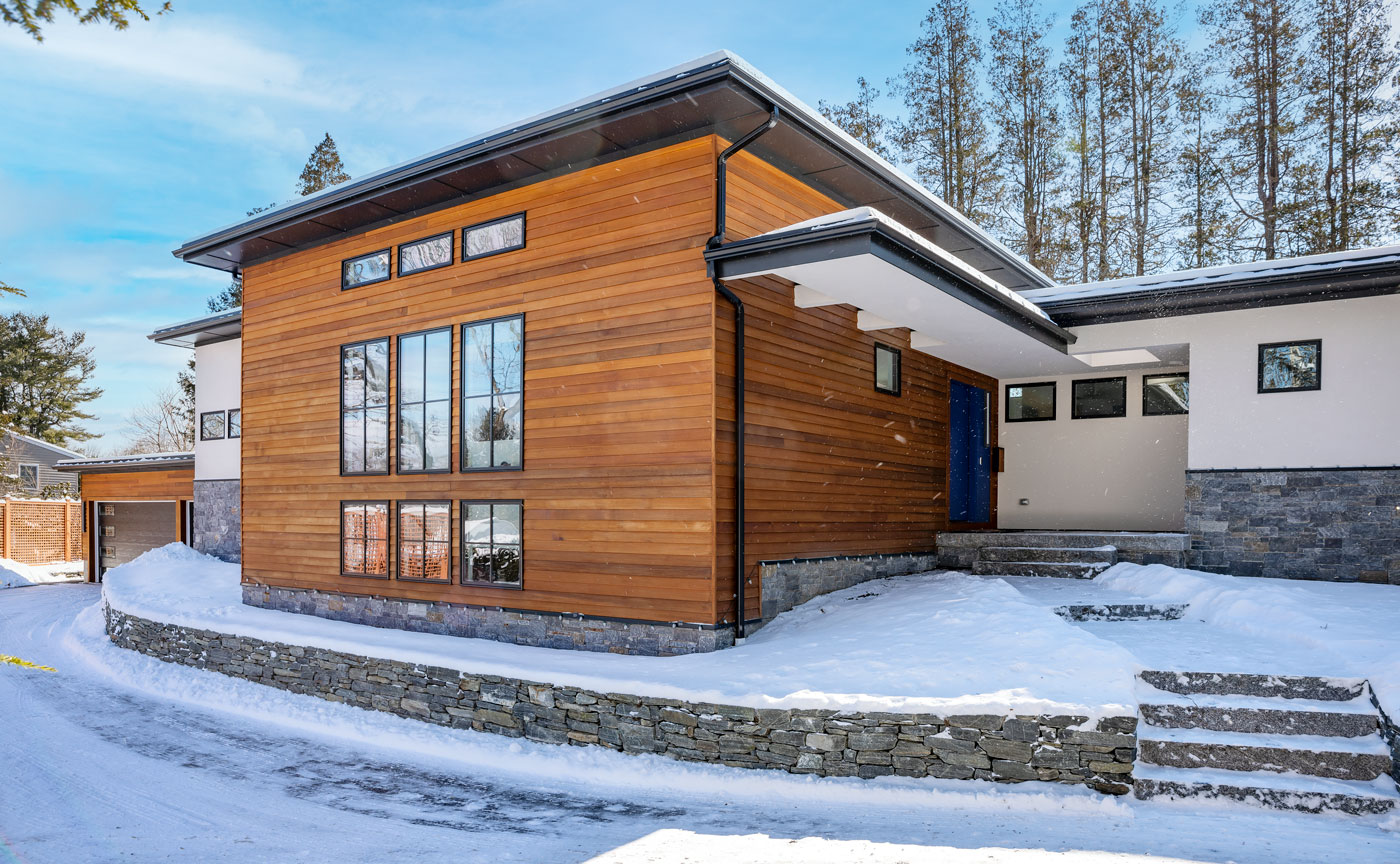 In designing the exterior, Sach's approach was to soften modern edginess with earthy colors and natural materials. "Our goal was to blend the house into the landscape and create a simplicity reminiscent of classic modern American architecture."
Inside the mid-century-inspired home, the color palette exudes bold energy. The intensity of hues "is what makes them feel wonderful," says Vaughan. "We needed to find a way to deliver that in the open concept." Extending to the 12 foot ceiling, the kitchen cabinetry is vibrant red lacquer complemented with crisp white. The visual weight is carefully balanced as Vaughan introduced color onto other planes, including the dimensional ceramic artwork adorning the fireplace wall and the backlit glass pieces that draw the eye to the living space.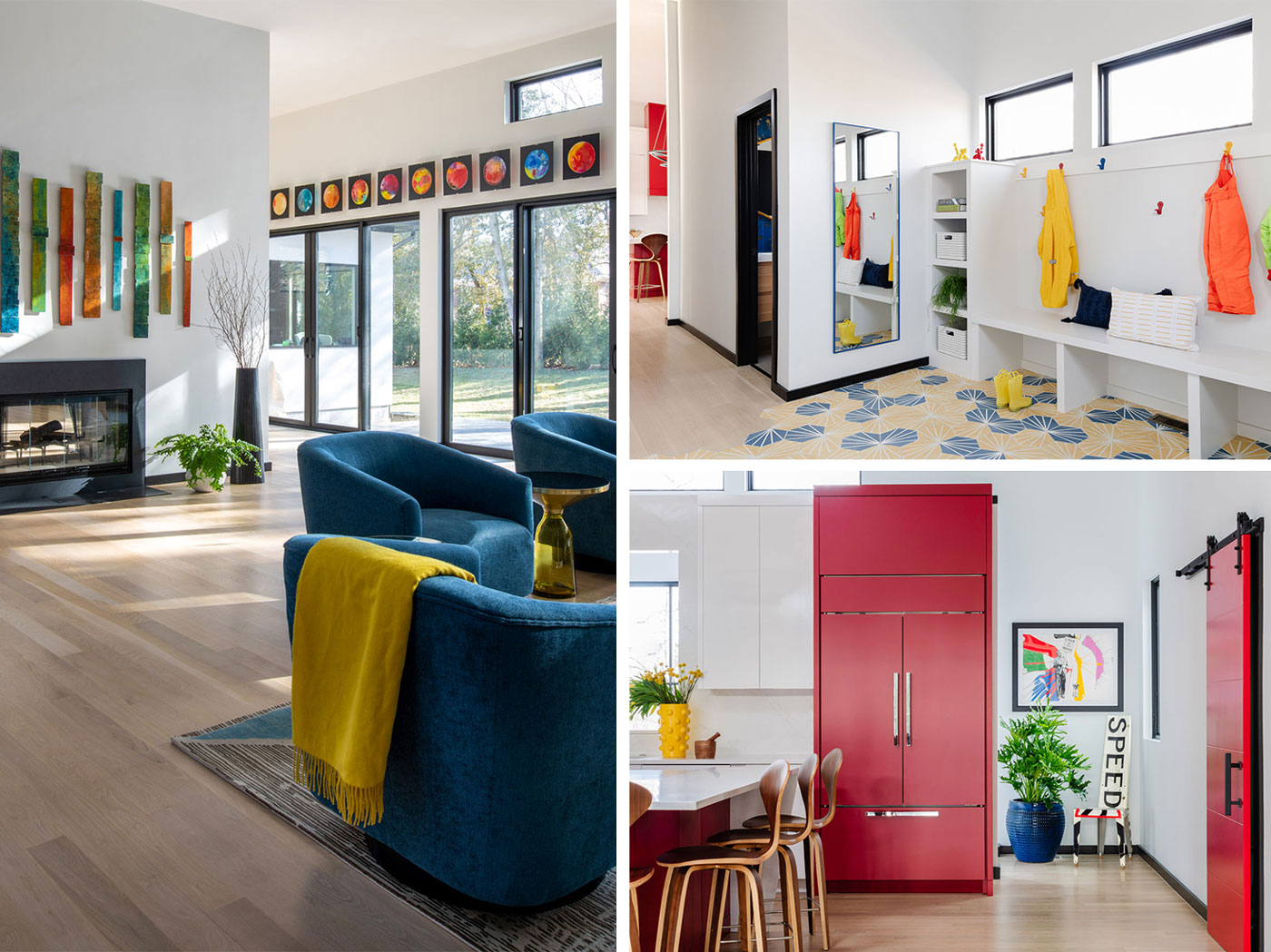 The most significant counterbalance, if you will, is the bar. Vaughan says, "We wanted this bar to be impactful but balanced, be high style but organic." Heartwood Cabinetmakers executed the design, integrating geometric detailing to the base of the bar to soften and enhance it. Above is open shelving, intentionally faceted and angled so it is visually intriguing no matter where in the home one is. In a nod to the mid-century flavor, Vaughan opted for a French blue. Heartwood added a fleck of gold to ensure the color comes alive on the bar's dimensional surface.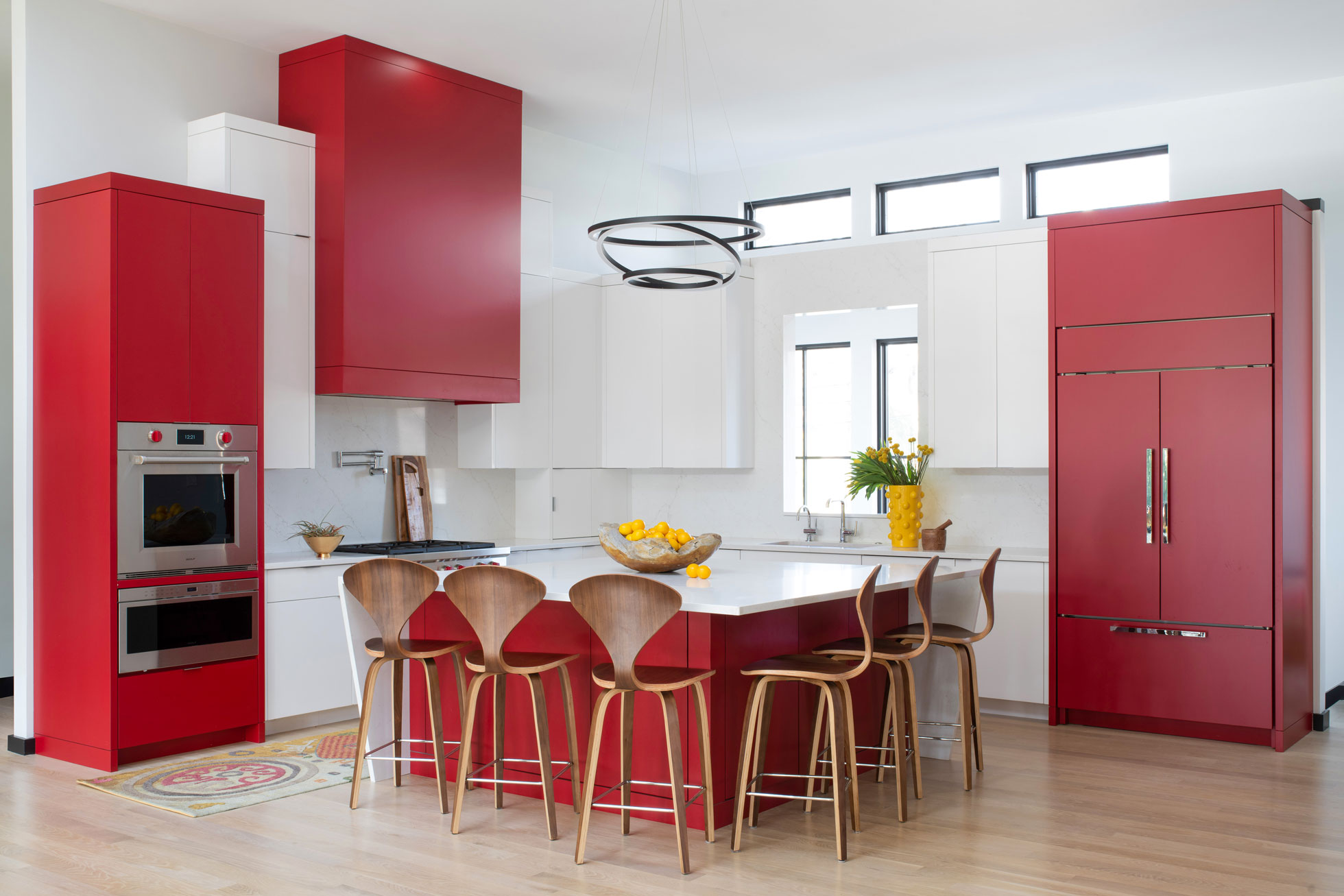 Vaughan says, "The clients were excited, energetic, and fearless. They also had a lot of faith in us. Our job is in part to create that link of trust so we can bring our clients where they would not go on their own, but once they get there, it's authentically them."
Photography by Jessica Delaney