January 11, 2019 | Sandy Giardi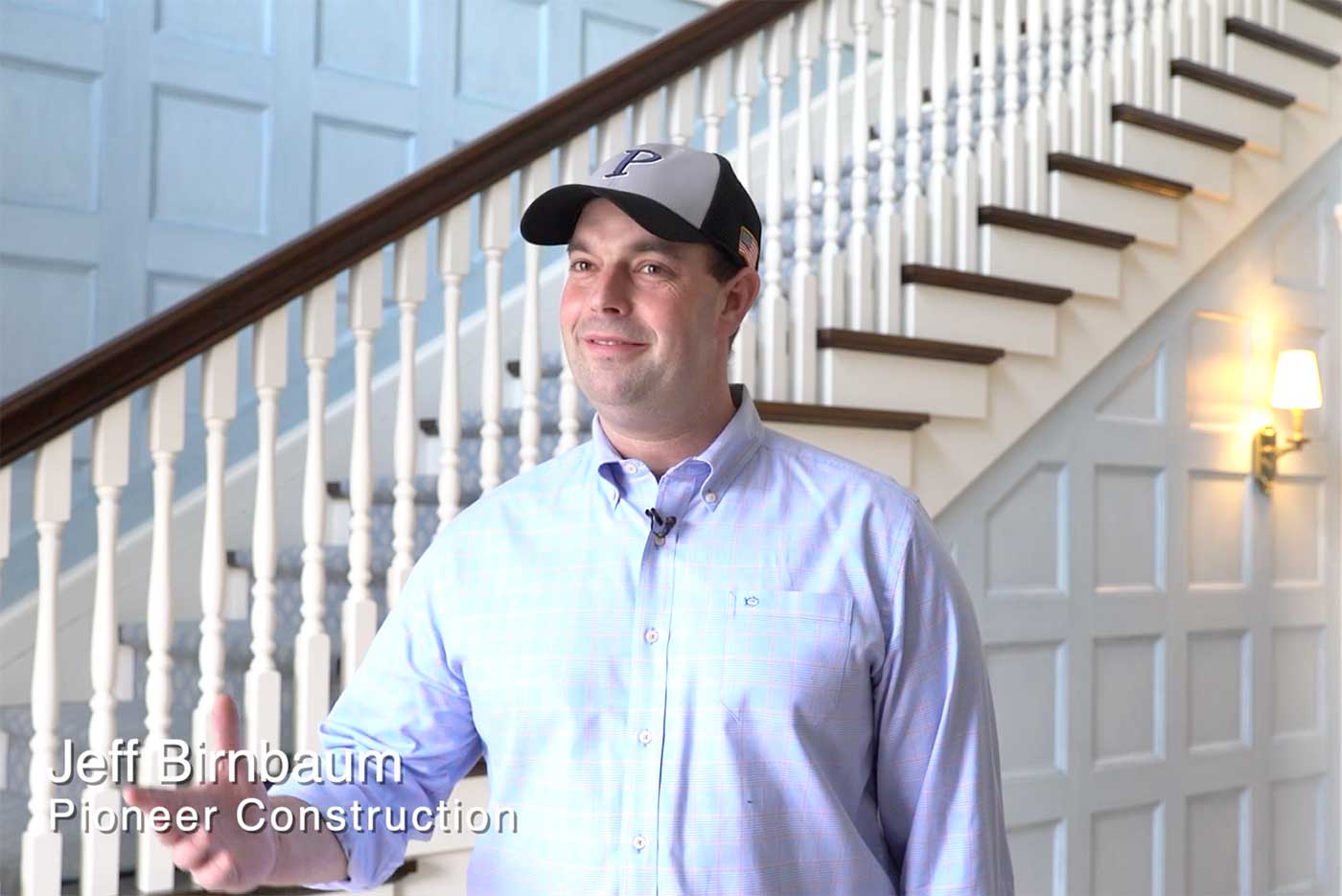 Jeff Birnbaum, President of Pioneer Construction, takes us inside a beautiful new build in Wellesley to show us some of his favorite spaces.
As owner, Birnbaum has his hand in every detail. He keeps his firm "boutique" in scale, for lack of a better word, to ensure that he not only has an easy rapport with the full design team, which, for this home, includes architect Tom Catalano, interior designer Melissa Gulley, kitchen designer Donna Venegas and landscape architect Dan Gordon, but close interaction with the homeowners. His relationships continue long after the project is completed, he says. "We're still deeply involved in everyone's home, whether it's maintenance or other things." 
For Birnbaum, there is joy in the build process and in the day-to-day journey. He prides himself on communication and on getting creative with solutions. And he has vision, shares interior design Melissa Gulley. Birnbaum can see the big picture while navigating the minutiae. The result is something to see….