October 10, 2016 | Jen Harvey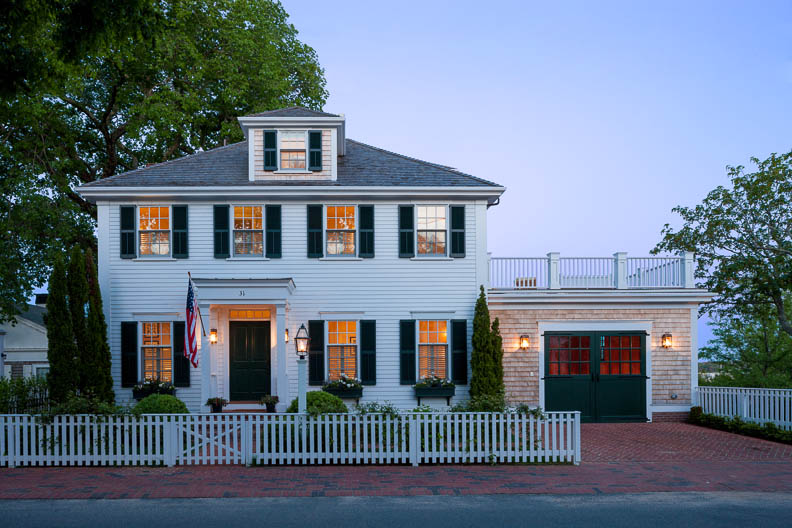 There is more than what meets the eye behind this gorgeous 1860's captain's house located on the waterfront of Edgartown, Martha's Vineyard. Patrick Ahearn Architect restored the home in a rather complex project. 
The Edgartown Historic District had to approve all exterior restorations. It was important to stay sensitive to preserving the historic village and making the home unify to enhance the environment within the village.  
Patrick Ahearn had to replace the original foundation as it was crumbling and not supportable. The entire house was lifted in place and a new brick veneered foundation was installed under the existing house. The house was then lowered back in place.  
Redevelopment included a pool, cabana, and extensive landscaping master plan that included bluestone patios and native plantings.
See the amazing below and after photos below!