October 24, 2016 | Jen Harvey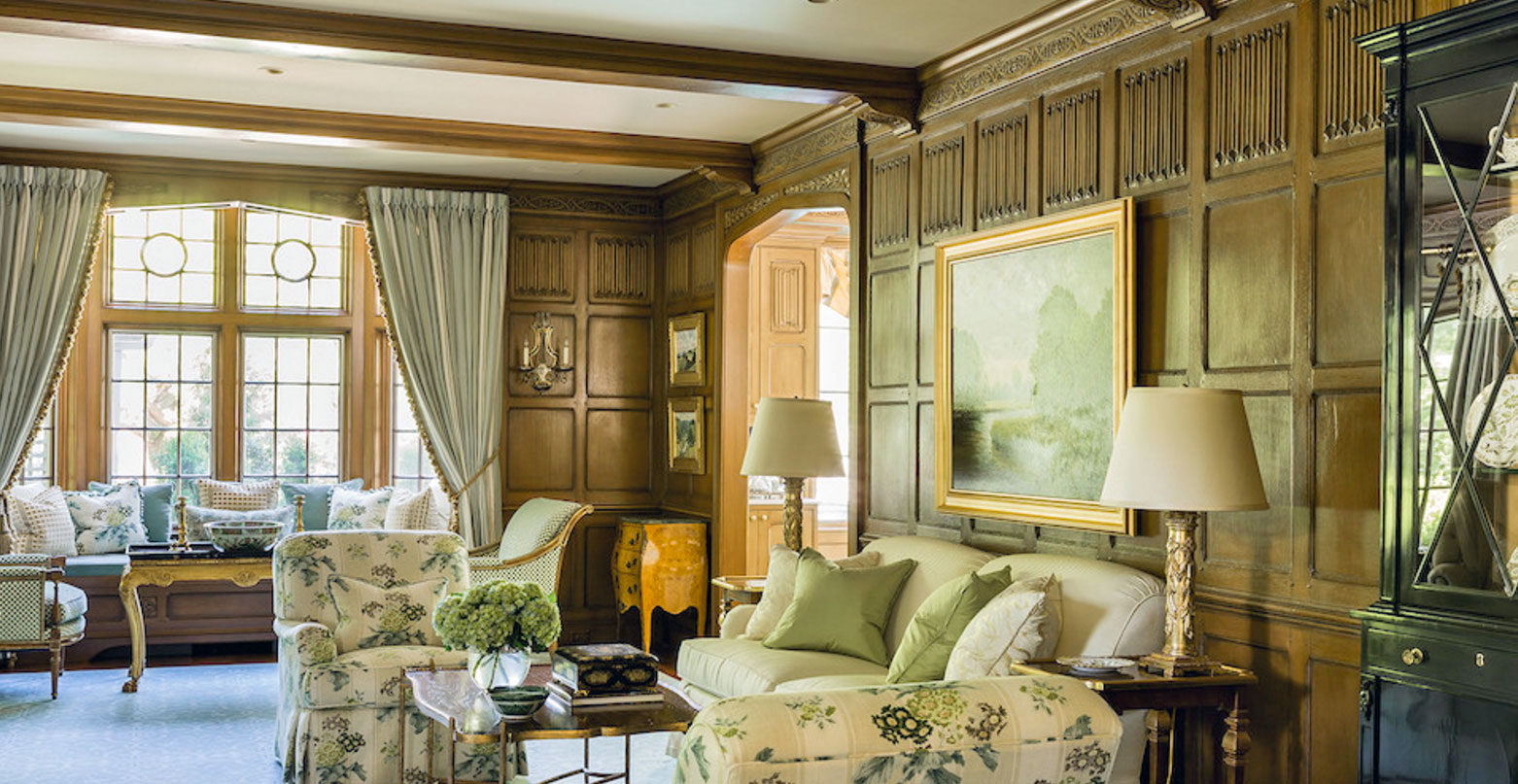 This elegant home located in Wellesley, MA was redesigned by Hamilburg Interiors to create an inviting atmosphere for a family. New Englanders are no strangers to dark and gloomy weather, which is why this tudor style home focused on indoor living.
Dena Hamilburg, Principal of Hamilburg Interiors, explains that the home has been named the "Downton Abbey Project" because at the onset the PBS series was gaining a huge audience. The homeowners also had an eye for English Country estates. 
Foyer - Before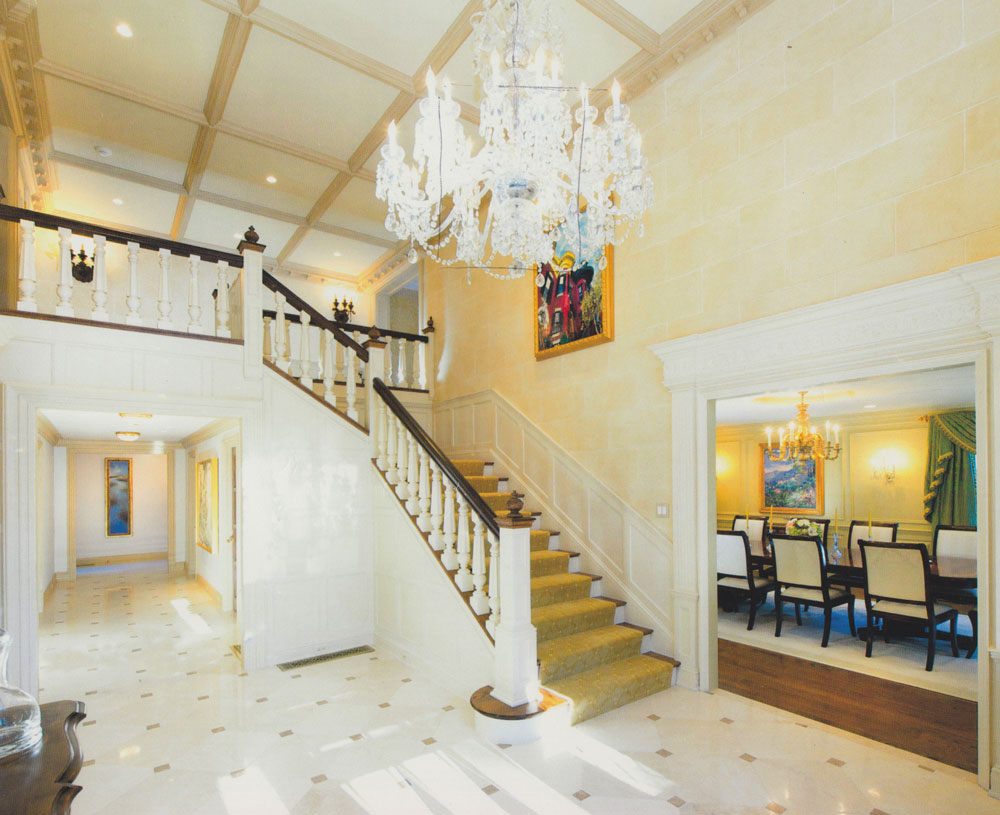 Foyer - After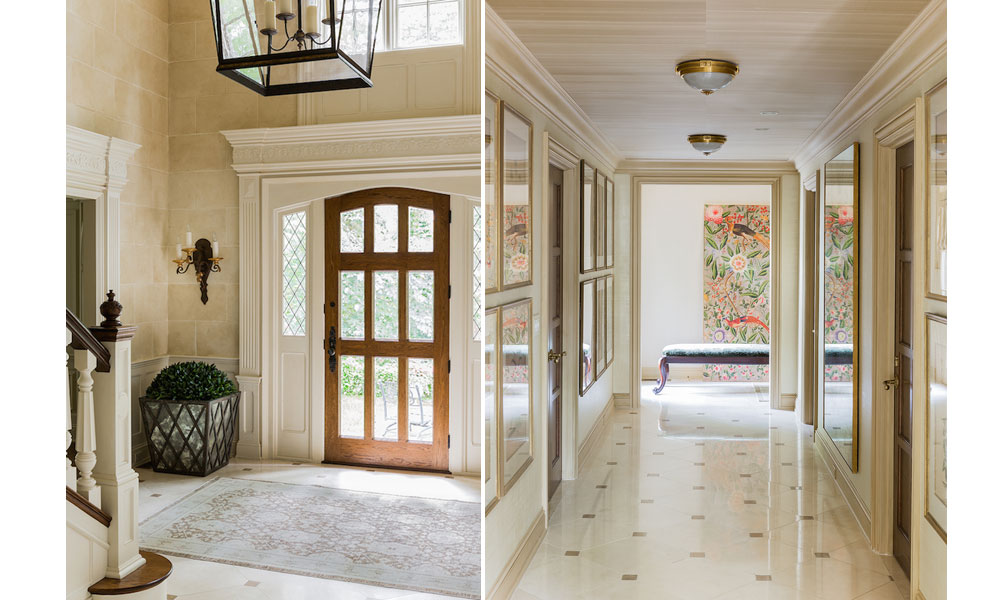 (Above - Left: A 60" custom tole lantern from Dennis & Leen captures one's attention in the vast space of the limestone foyer. The soft antique-style cream and brown oriental rug adds another layer of elegance.)
(Above – Right: The print hallway which had previously been merely a pass-through to the pool hallway is now a meaningful room itself.)  
Family Room - Before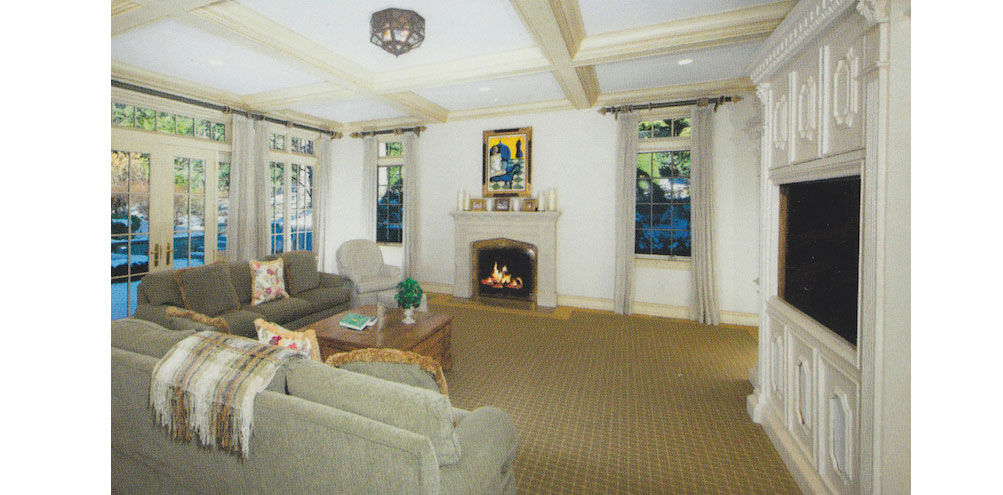 Family Room - After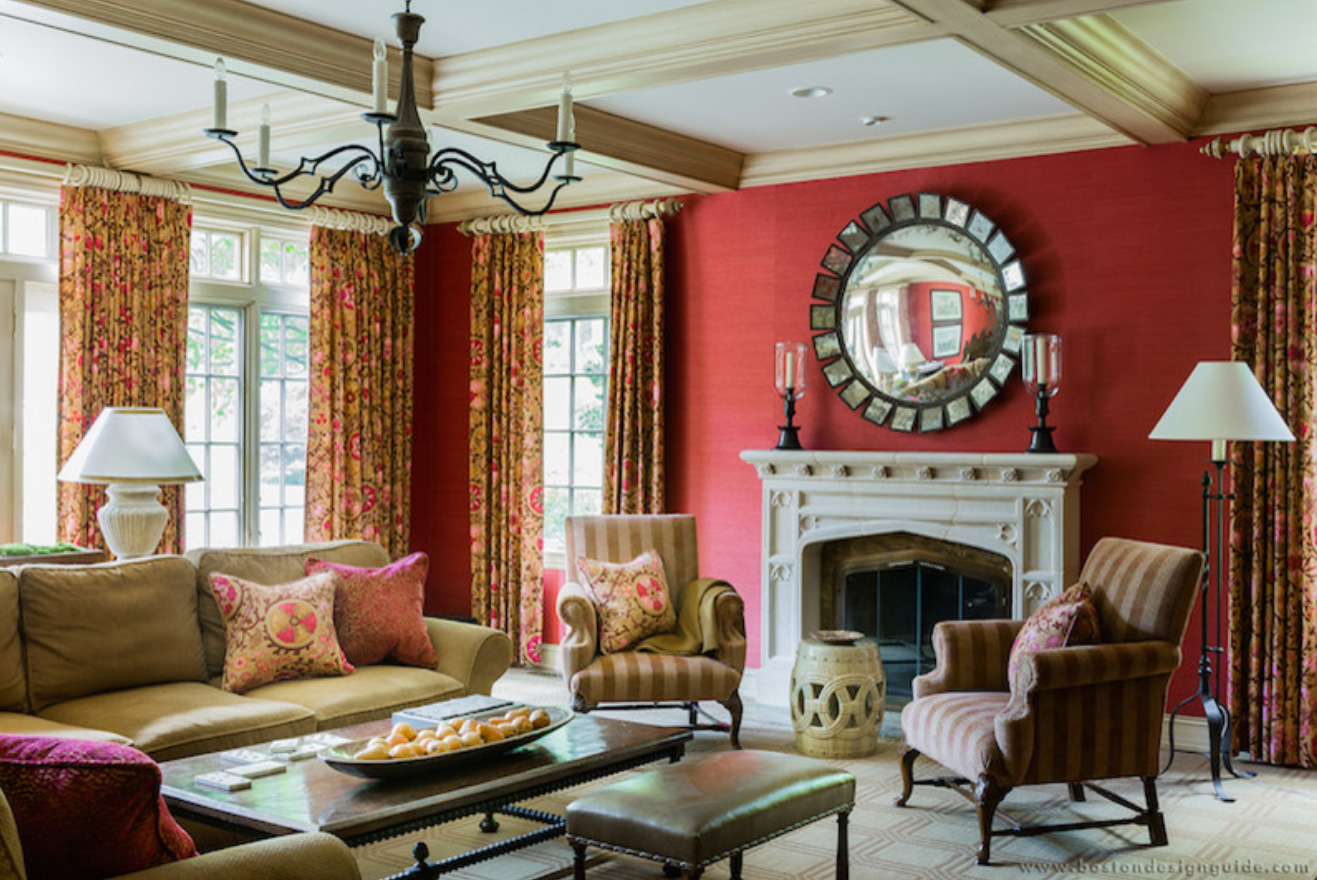 The former beige and green family room was redesigned with a raspberry and camel color scheme. Against the backdrop of the bold Cowtan and Tout grass cloth wall covering, the new room is warm yet tailored and still kid-friendly. 
Living Room - Before 

Living Room - After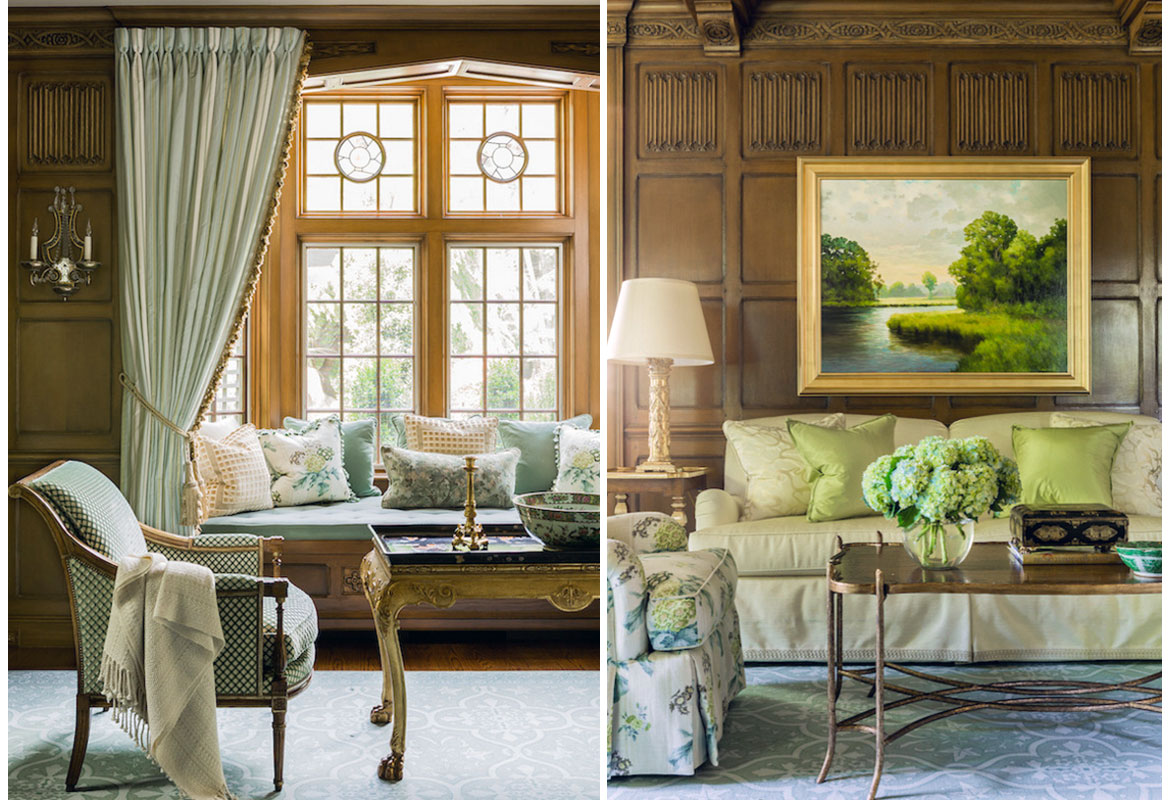 (Above - Left: In the living room, a 24-caret gold tray table base, from Dessin Fornier, with a hand-painted chinoisserie design graces the view from the window seat and is flanked by 2 wood-framed occasional chairs from Minton Spidell.) 
(Above – Right: Spring green taffeta silk pillows punctuate the greens from the painting about the sofa. The voluptuous bouquet of hydrangeas bring all the colors together.)
Hamilburg Interiors is one of Boston's best interior designers. Dena Hamilburg is known for classic interiors with an elegant edge. Her work includes traditional, transitional and modern designs, every space benefits from her guidance towards great taste and style! 
Photography by Michael J. Lee