September 26, 2016 | Jen Harvey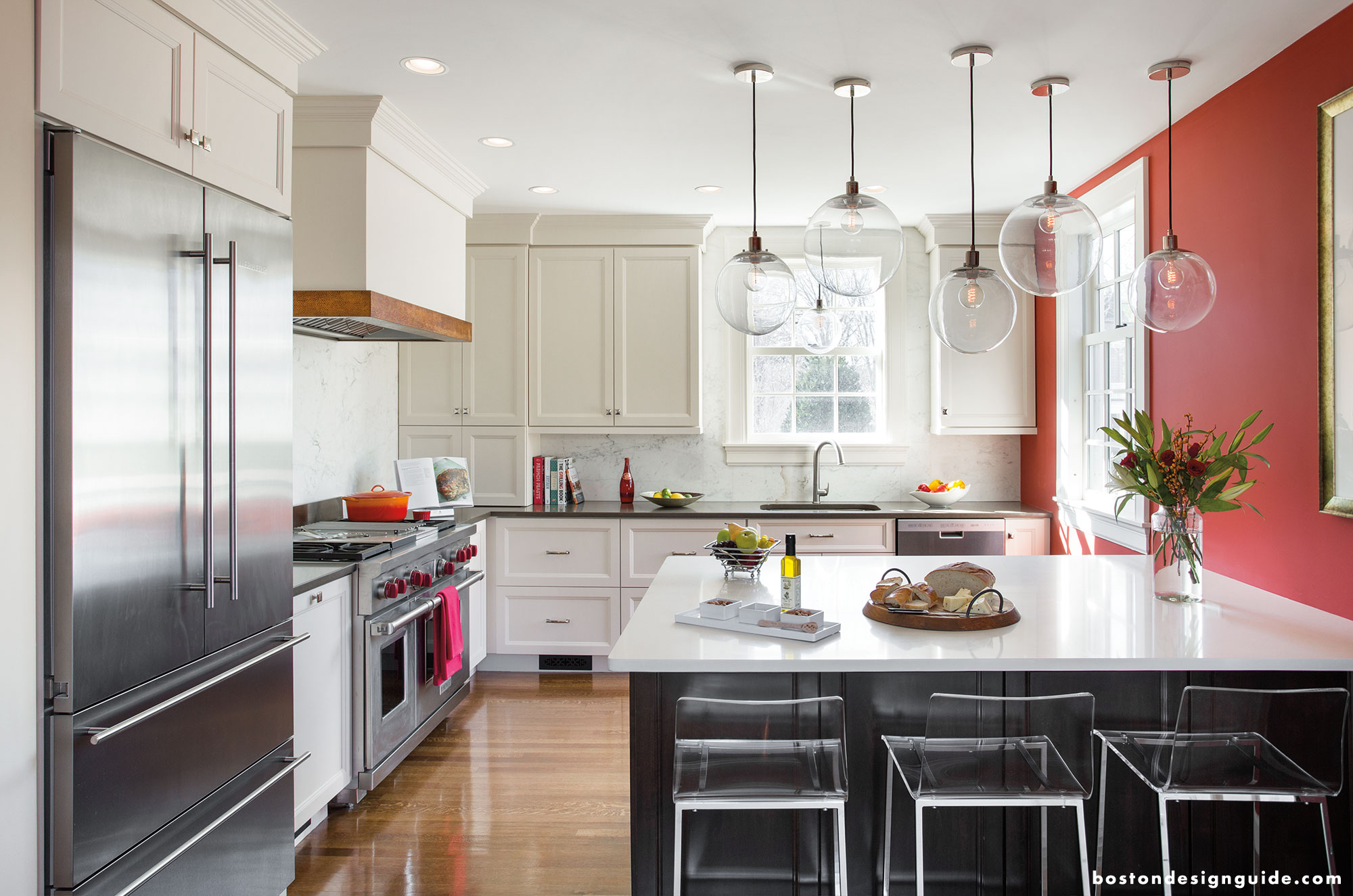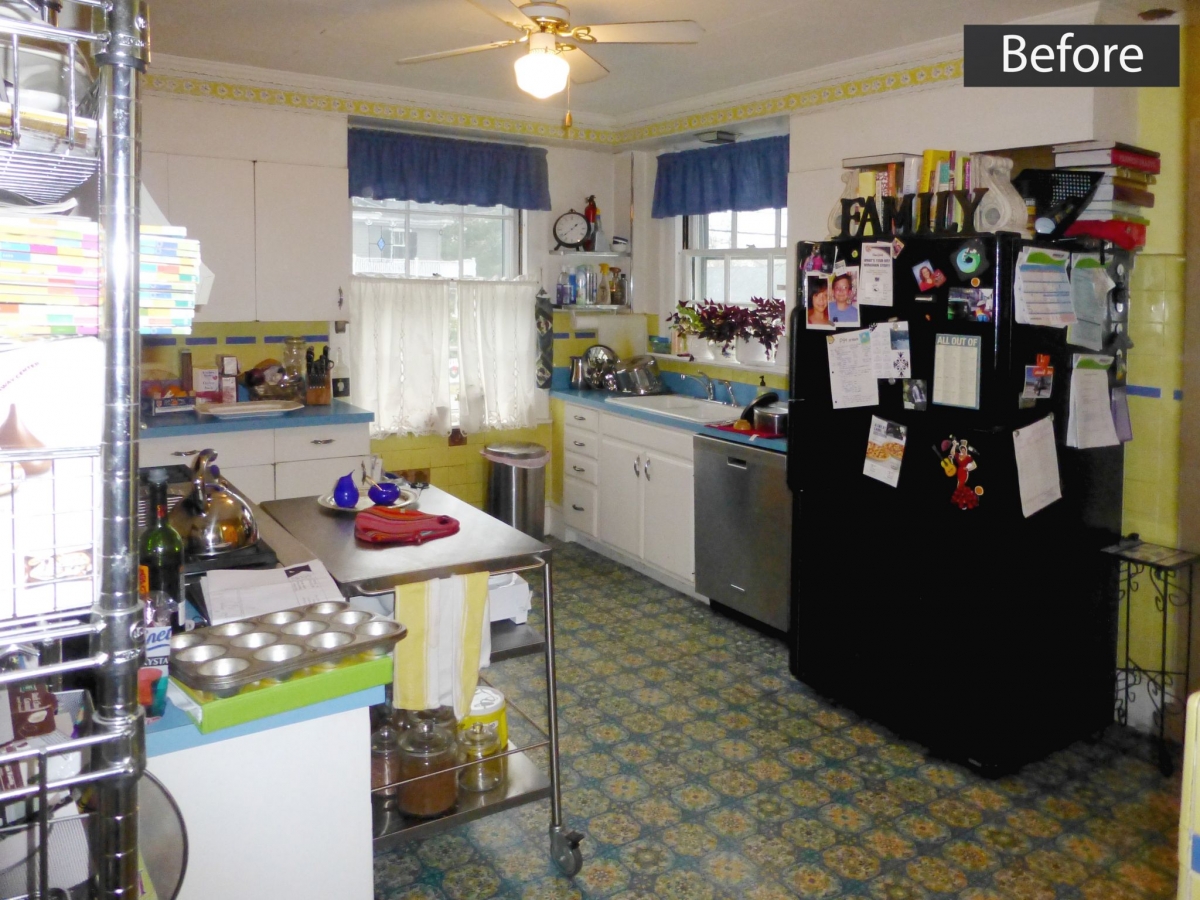 It's hard to believe that the "before" photos of this kitchen are actually the same place! Feinmann, Inc., a high-end residential design/build firm based in Lexington, MA, renovated the first floor of a stately 1903 stucco house in Andover, MA. 
Feinmann renovated the kitchen, restored the butler's pantry and created a mudroom. The kitchen now provides ample cooking and gathering space for guests, along with better circulation for the home's back end.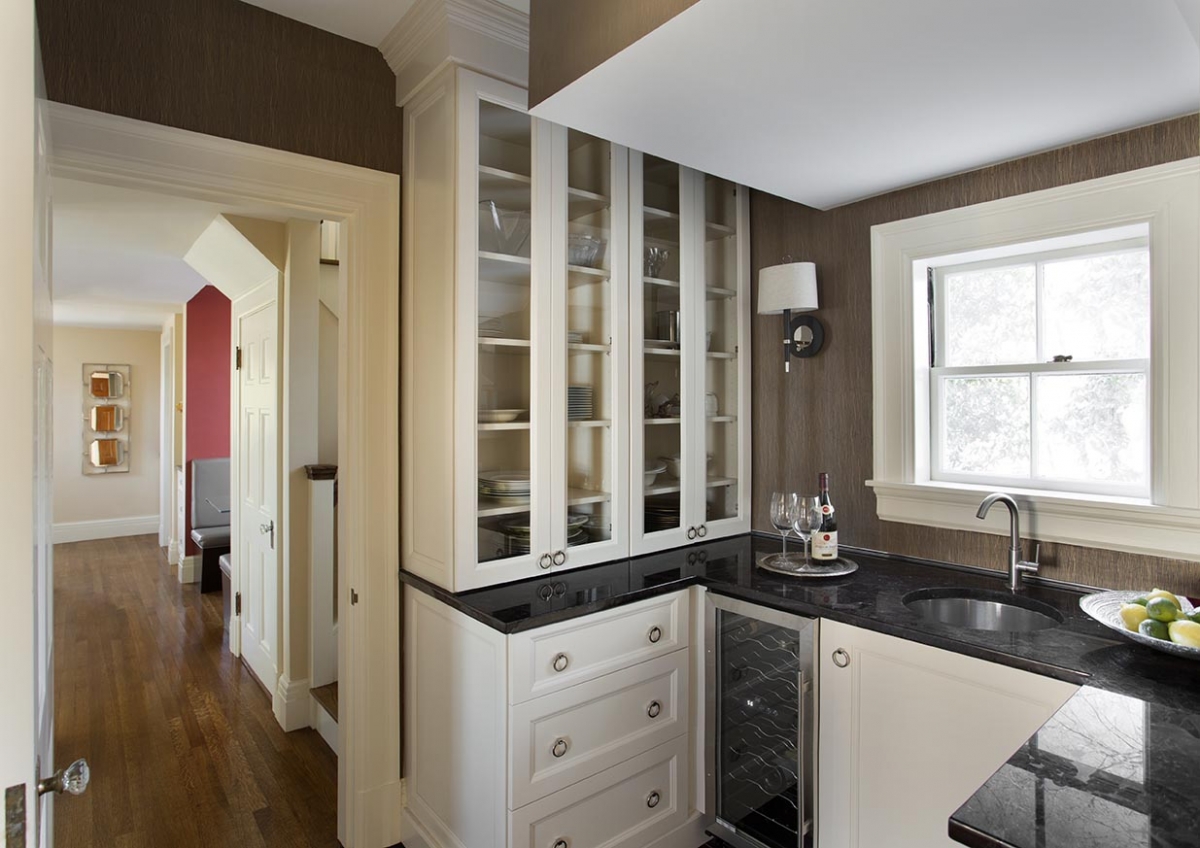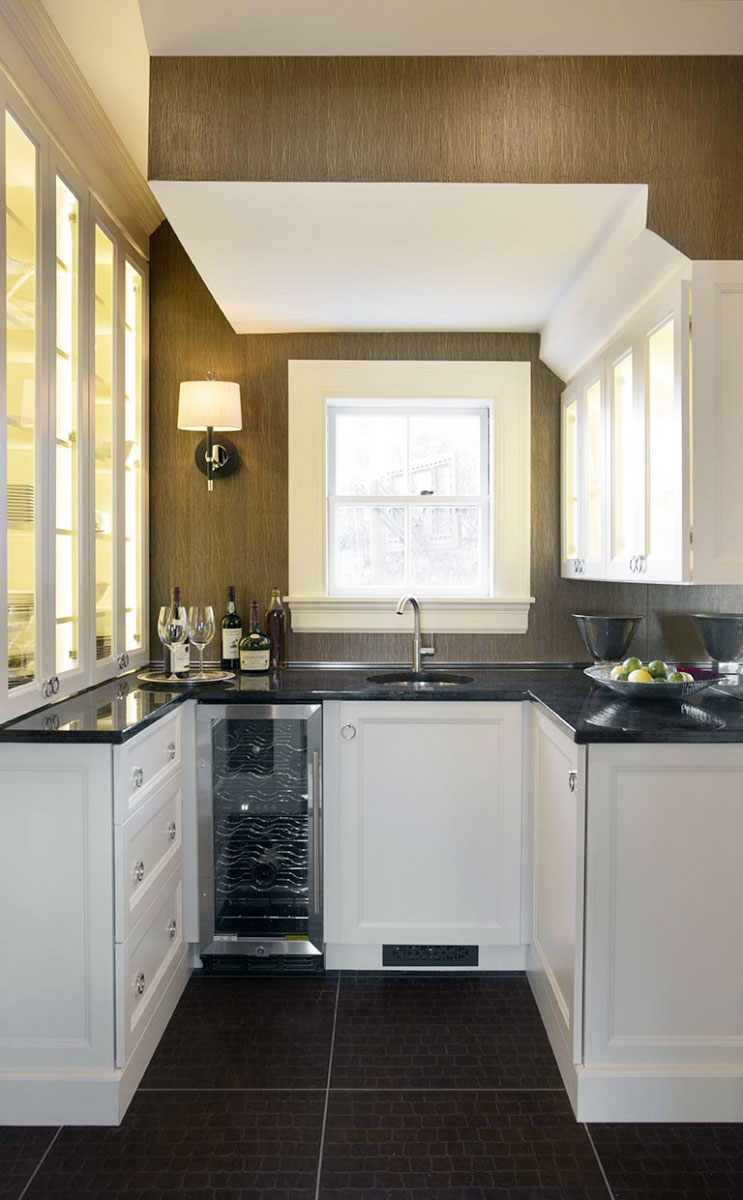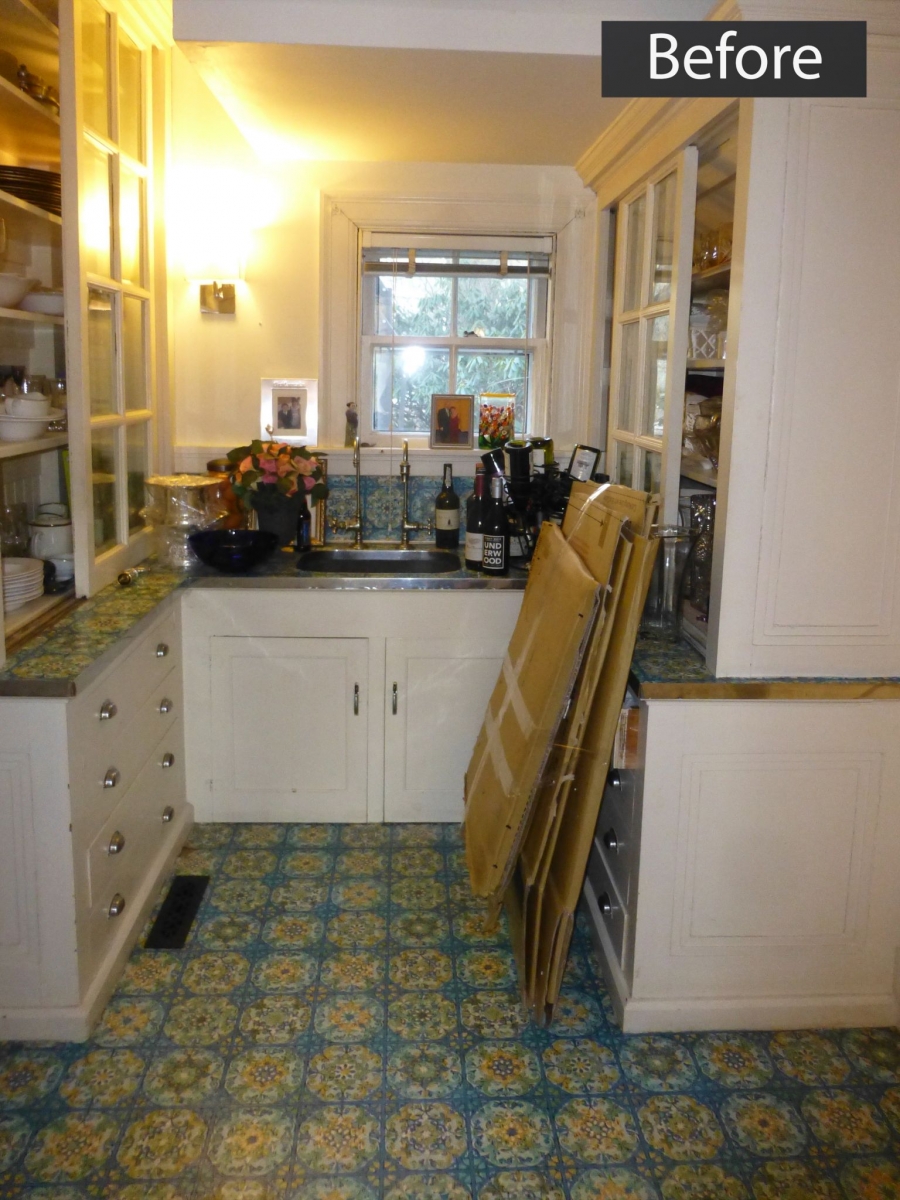 Overtime the butler's pantry had turned into a shop-worn storage space. The homeowners wanted to return the space to its former elegance. Feinmann came to the rescue with Deerfield door styled cabinetry, a Jonathan Adler sconce, and Maloche Tabacco tiles, among other details to complete the new butler's pantry.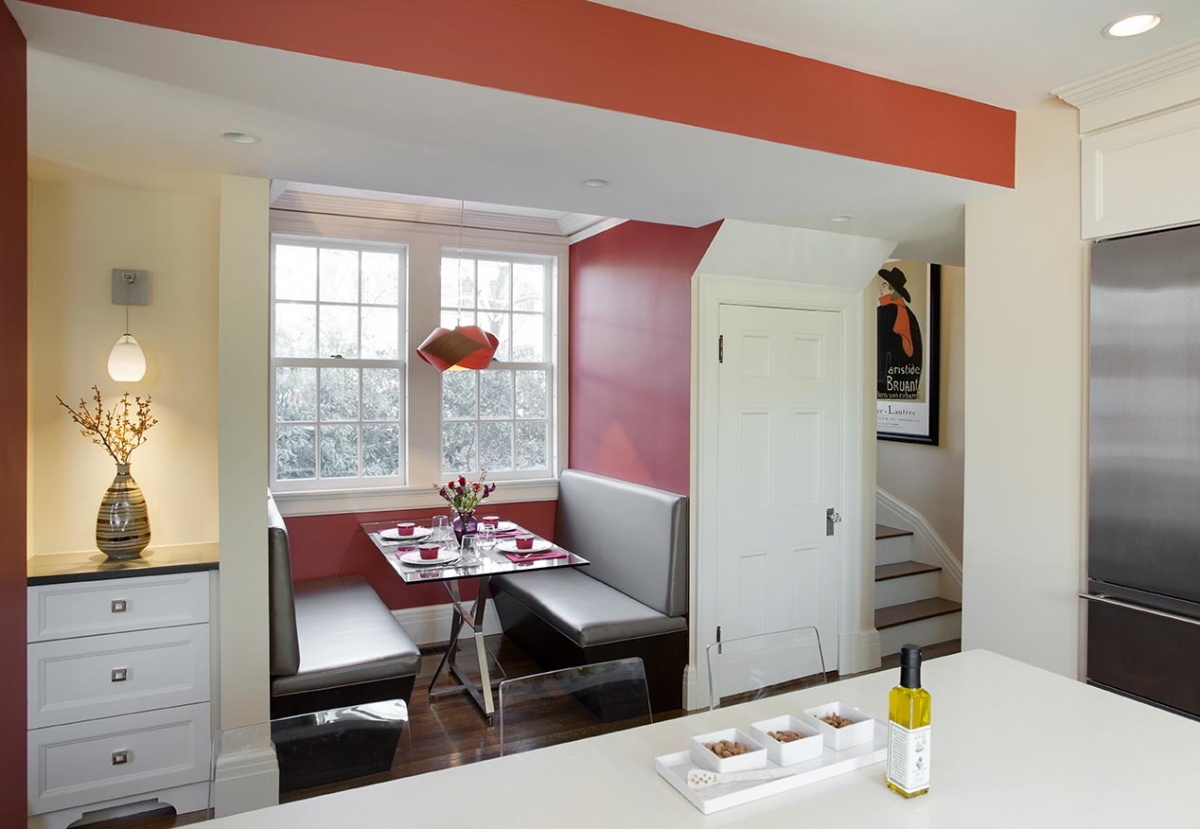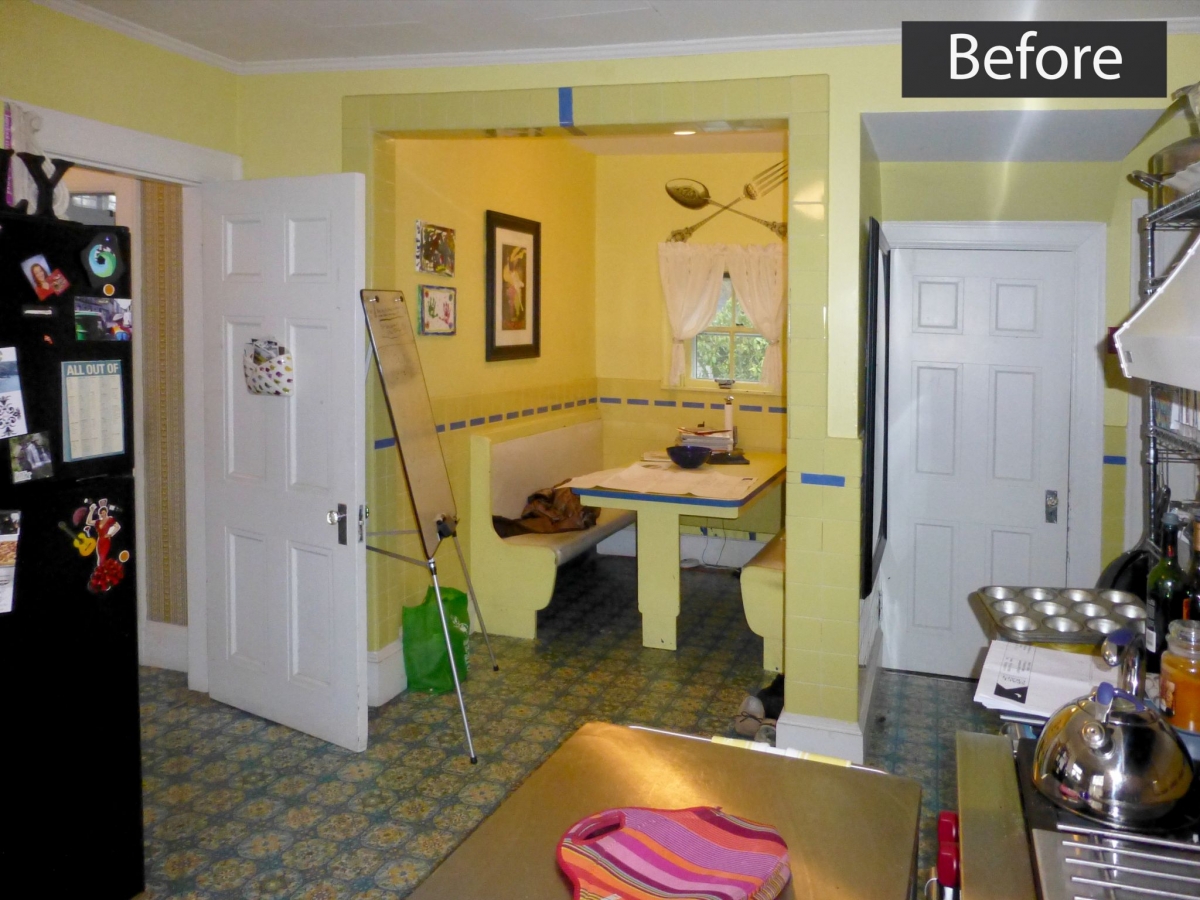 The banquette was updated with a glass table, padded silver faux leather custom cushion bench seats and larger windows - creating another space for guests to hangout and dine in the kitchen area.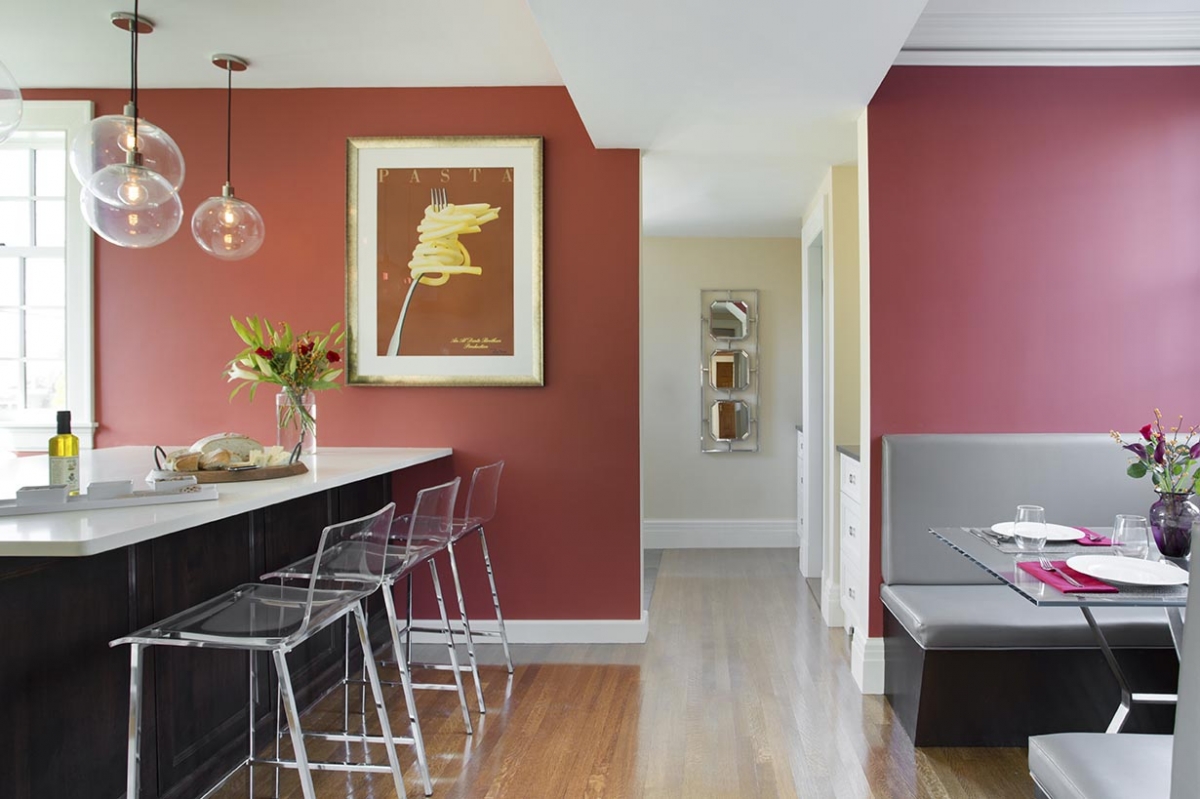 It's no doubt that the homeowners are extremely please with their newly renovated first floor - making their home truly complete! 
Materials & Details: 
Countertop - Lagos Blue by CeasarStone
Alder base - Greenfield Cabinetry, stained Clove
Banquette - Greenfield Alder stained clove for the built-in with silver faux leather custom cushions 
Perimeter countertop - Bel Air beige by Color Quartz 
Mudroom, Kitchen & Butler Pantry Cabinetry - Deerfield door style with a Gardenia finish by Greenfield 
Backsplash tile - Calcatta Michelangelo 
Banquette area and wall opposite appliances - Painted Tuscan Red by Benjamin Moore #1300 
Appliances: Wolf Range and Liebherr Refrigerator 
Tiles in Butler Pantry - Maloche Tabacco 
Lighting Fixtures - Jonathan Adler