August 10, 2020 | Andrea Mingels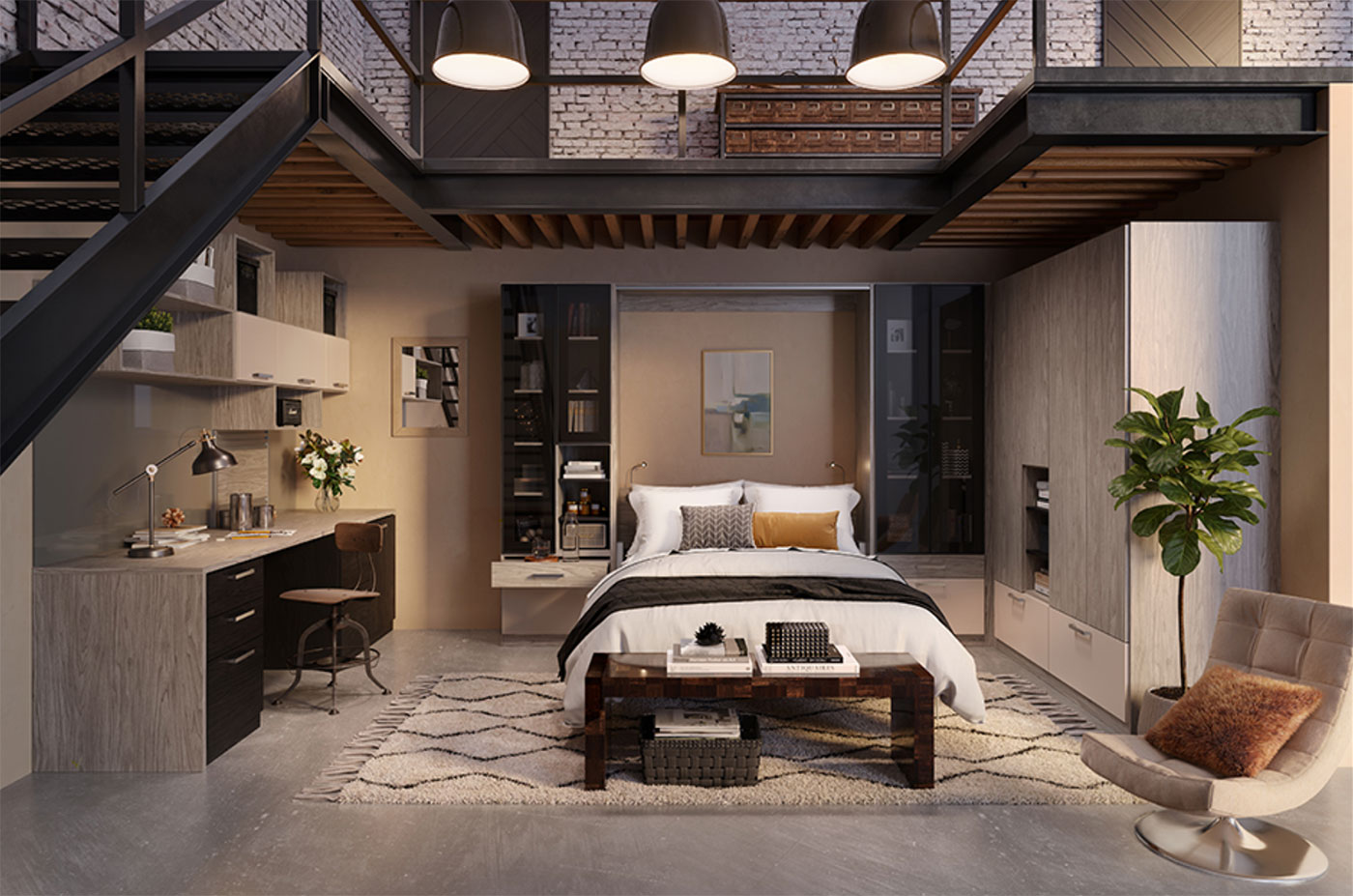 While everyone loves the idea of having a guest room for their friends and family to crash, these spare rooms are often impractical as they are rarely used and often come at the cost of giving up your dream home office, media room, playroom, etc. Instead of having to choose one over the other, choose both! Optimize your space and create a multifunctional room by installing a California Closets' wall bed.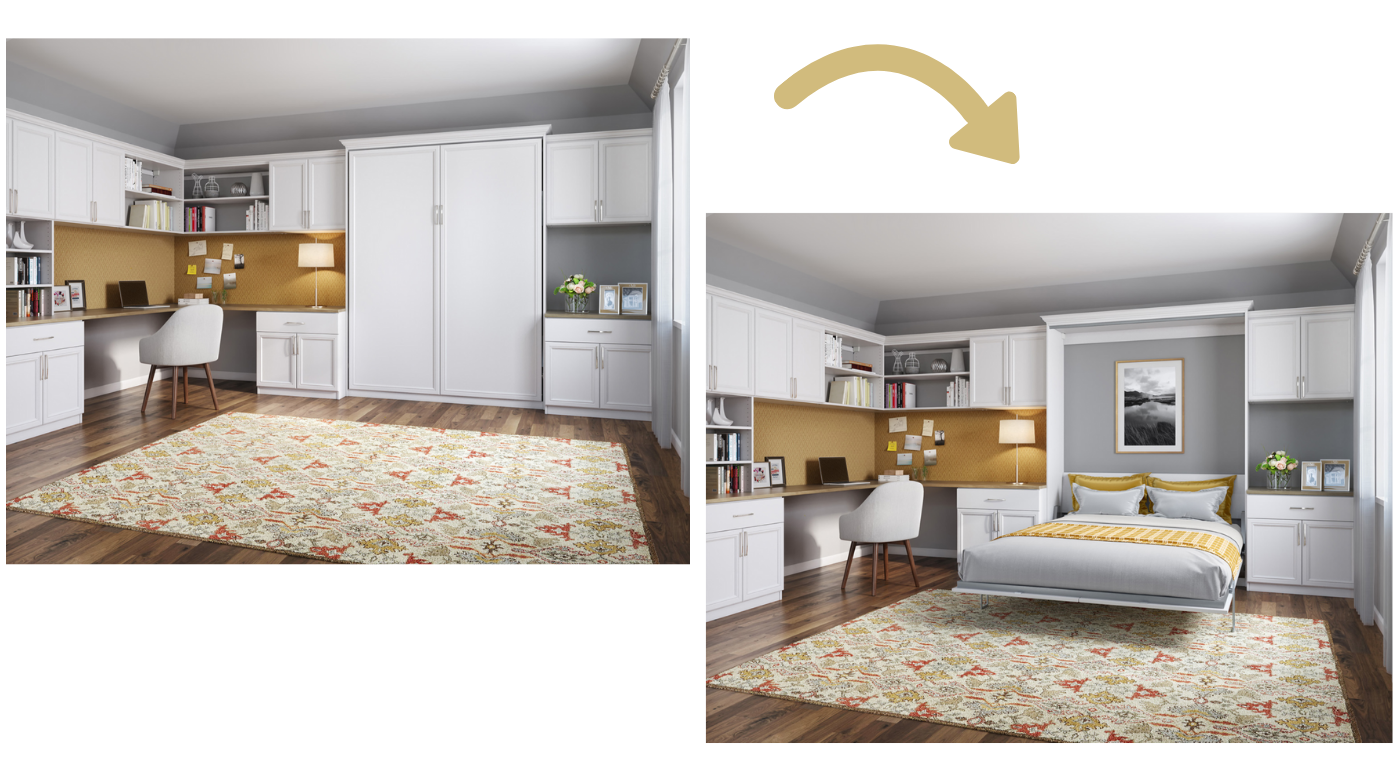 A wall bed (also known as a Murphy Bed or wallbed) can transform any space into a guest room in a moment's notice. It is a hidden wall bed that seamlessly blends into any room, providing a sleeping area when needed without requiring any extra square footage. Wall beds are available in a full range of bed sizes and are designed to offer the look and feel of built in furniture with multiple decorative finish, molding and trim options. Not only are they beautiful, they are also very practical as they are built for years of regular use, are easy to operate, and even have storage cabinets designed around the bed for storing extra sheets, blankets, pillows, etc.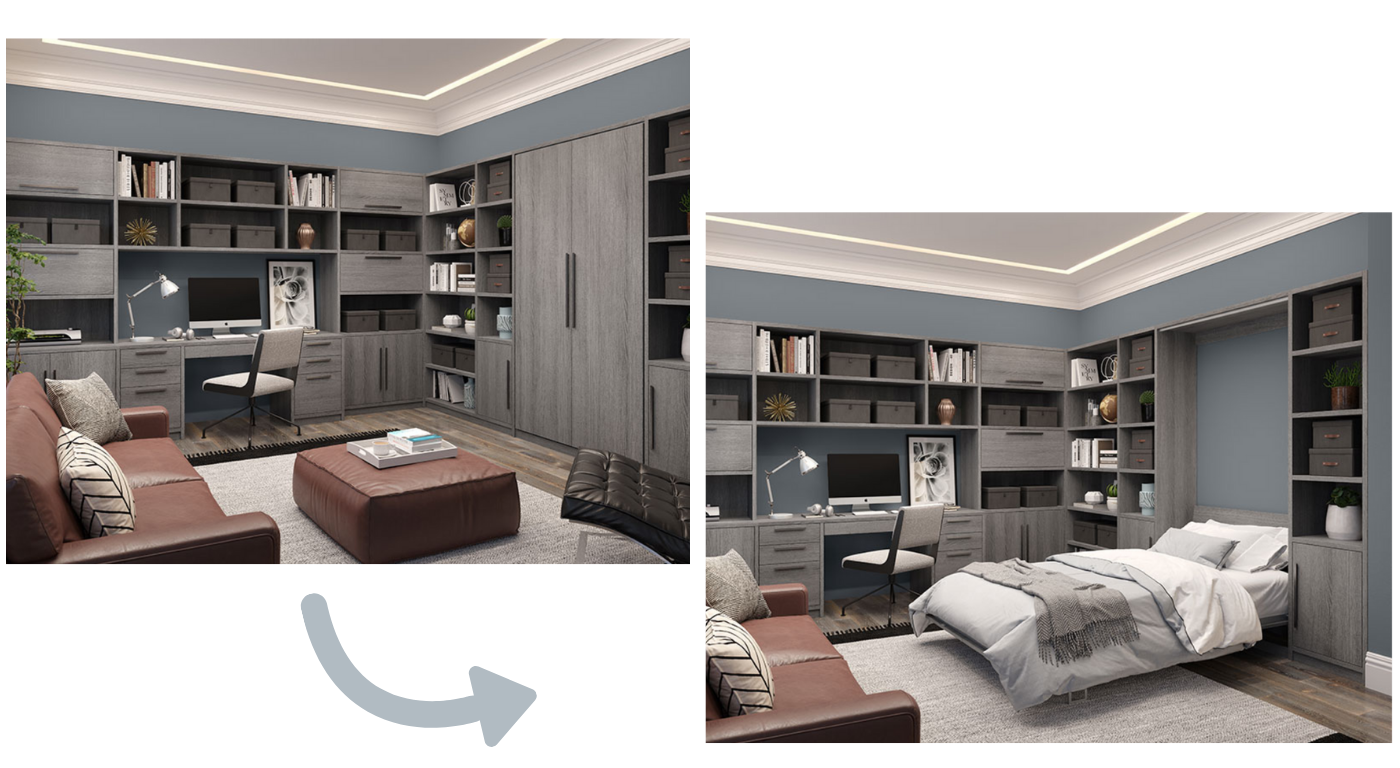 California Closets offers the wall bed in two functional designs: the standard wall bed and the side-tilt bed. The standard wall bed is "the most standard configuration, and feels more like a traditional bed," the company explains. It is also their most popular design as "it allows the user to have access to both sides of the unit." This bed would be the perfect choice for someone who is living in a studio apartment, as it maximizes daytime floor space while still providing an uncompromised sleep at night.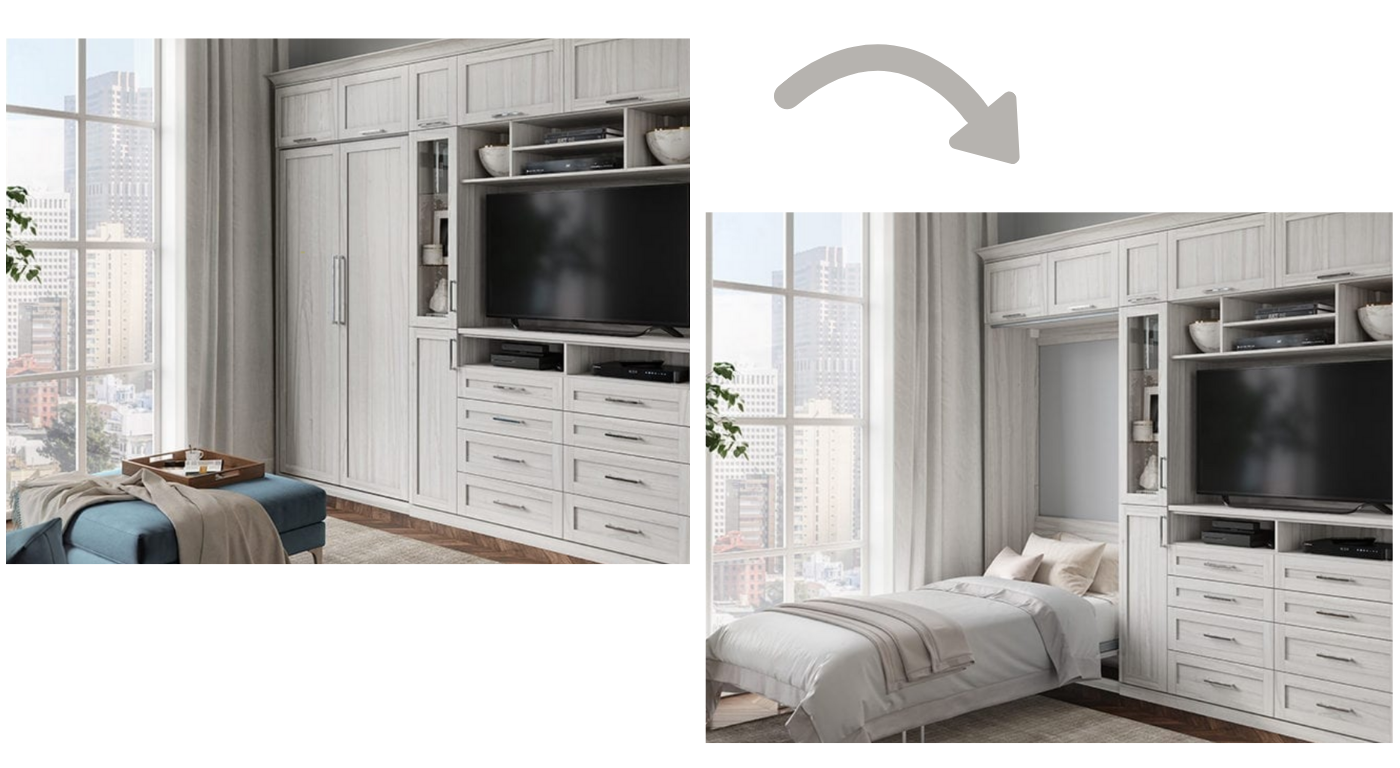 If floor space is limited, the side-tilt bed may be the right option for your living space. The side-tilt bed is "ideal for use in a playroom or office," with a configuration that perfectly utilizes available wall space. This bed has less of a footprint when opened, so it is the perfect solution when square footage is minimal.