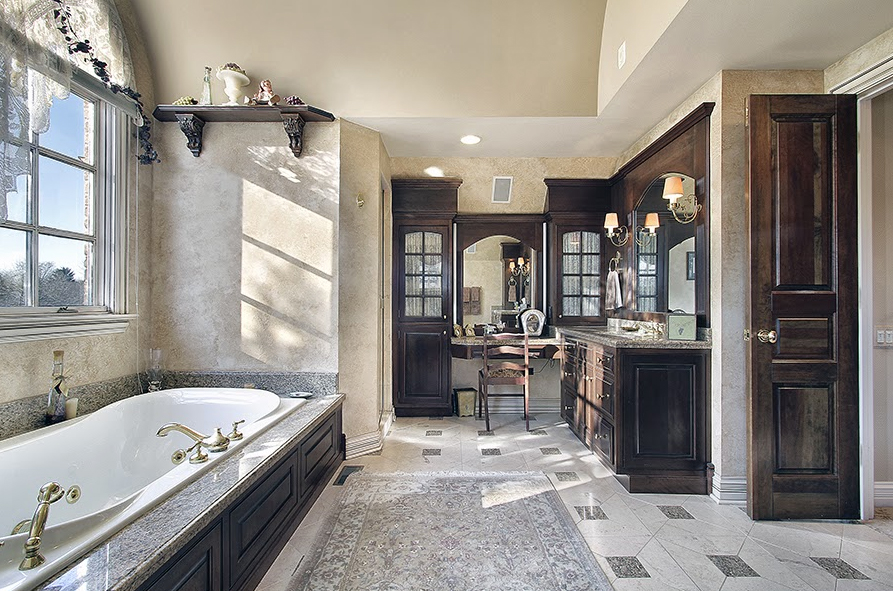 Longfellow Design Build feels that bathrooms are an important part of any home, and provide a space to regroup, refresh, and prepare for the day. Below, some of Longfellow Design Build's most stunning bathrooms that exude comfort and luxury. 
This bathroom has the feel of a living space with its use of dark wood, and with its addition of the elaborate vanity and dresser. The combination of the antique rug and marble floor blends comfort and luxury, and makes the space feel complete. 
Longfellow Design Build also recently emphasized the popularity of grey tones for the bathroom as an interesting alternative neutral shade. Below, mosaic and marble tile make for an interesting combination of textures, and really elevate this space. The mahogany vanity is luxurious and adds depth. 
This bathroom below is white and bright, with ample storage space for bathroom essentials. The white wood combines wonderfully with the dark knobs and hardware accents, and the mixed hue of the marble pulls it all together.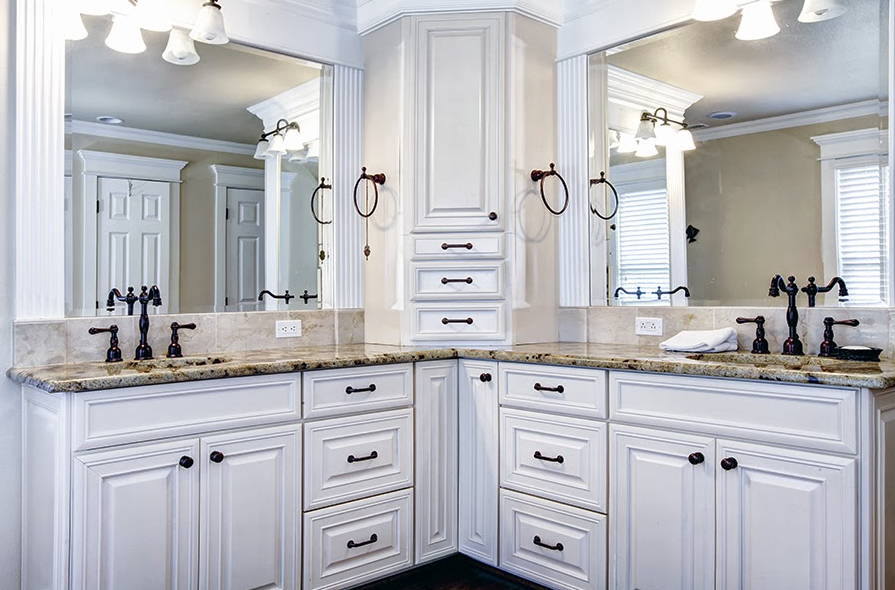 In this rustic loft-style space, a large rounded tub brings an element of luxury. Bluestone slabs create a designated bathroom space in this open concept room.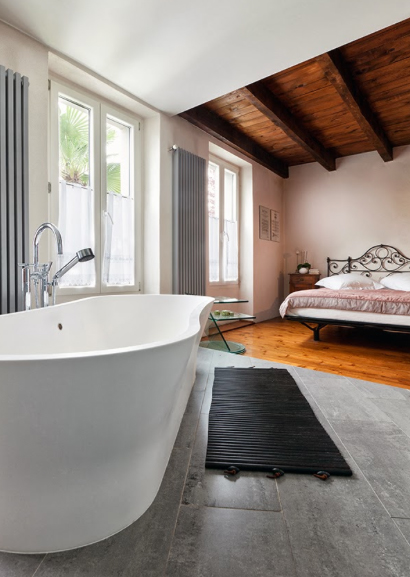 The neutral hues of this bathroom combine beautifully with the bold copper vase and crimson flowers. Nautical accents on the windowsill add personality to the space.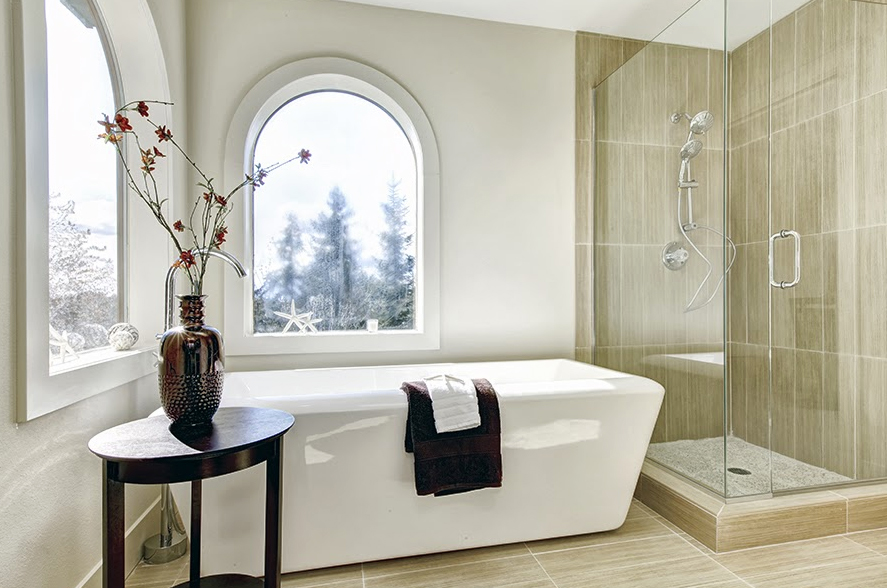 Let Longfellow Design Build help you create your dream bathroom with their team of designers and contractors.